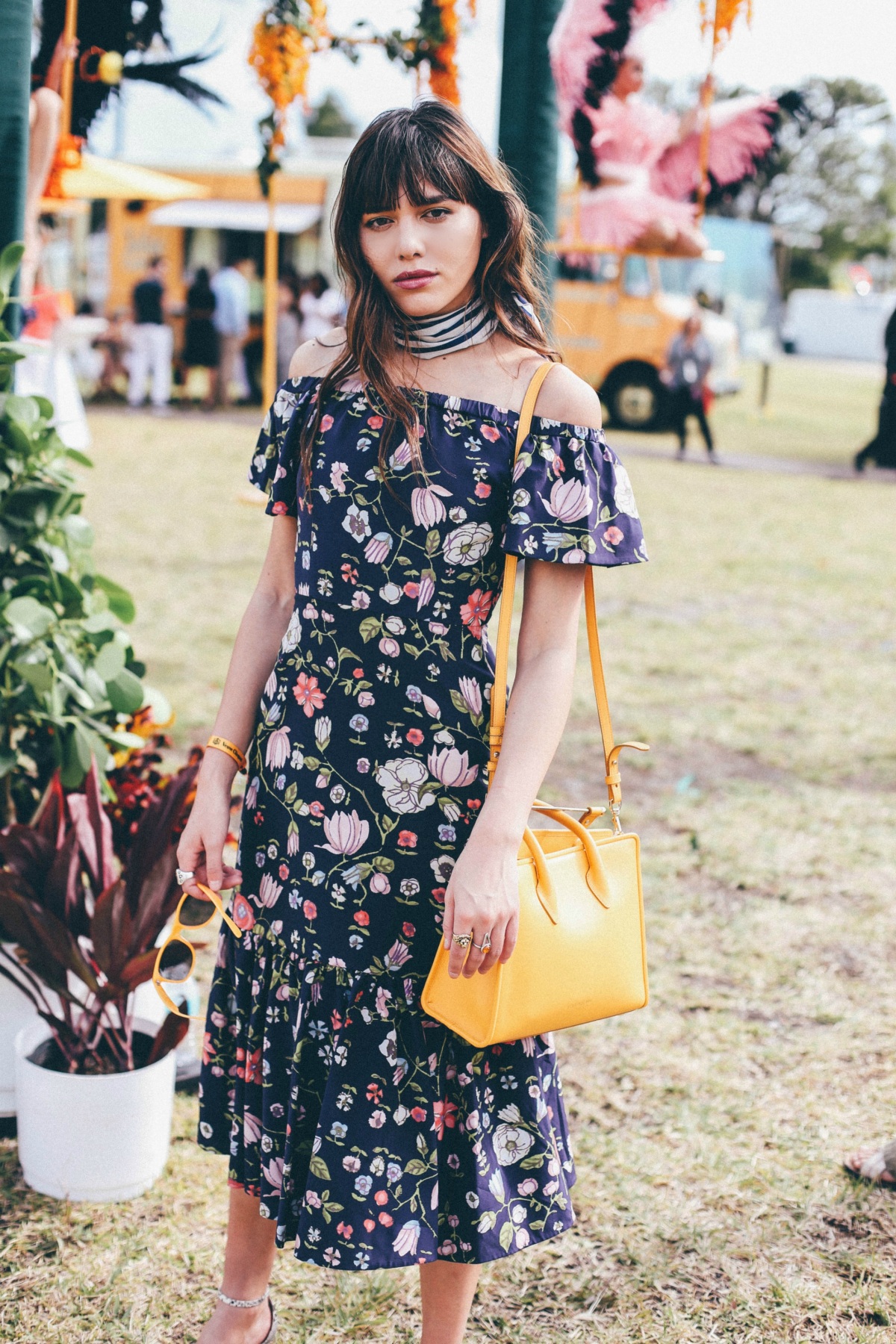 I was just in Miami for one beautiful beach weekend with the Veuve Clicquot team for an afternoon downtown at their annual Veuve Clicquot Rio Carnaval! To this day, I dream of the real Rio. Tanned bums, brown oiled skin, and the tiniest bikinis known to man. What's better than that? But we did get a little taste of that colorful, sexy, "dance on the beach" and strut-your-stuff Brazilian way. We're talking samba dancers, feather headdresses, conga lines, and of course, the endless flow of chilled champagne. Veuve Clicquot just launched what be my new favorite champagne: Rich. Best mixed with ice, peppers, and a little mint. Light and refreshing.
I traded in my mix-matched bikinis for this off-shoulder number and my favorite striped scarf. There's something about the way it hugs my waist that I fell for. After fashion month, this was just the weekend Team Suarez and I needed. Sunshine, the sound of the waves crashing, and just a carry-on luggage. It was my first stay at The Edition hotel, and we couldn't have asked for better accommodation. It felt like a few days to detox and unwind. I will never know how Miami manages to party all night long, and still make it to yoga on the beach at 7am. Those are some serious goals right there. Anyways, after a few classes of champagne, go to the The Edition steam room and get that hour and a half Thai massage. You deserve it baby.
Miami, I miss your wild adventures already.

// Rebecca Taylor dress, Donni Charm scarf, SJP sandals, Strathberry bag //