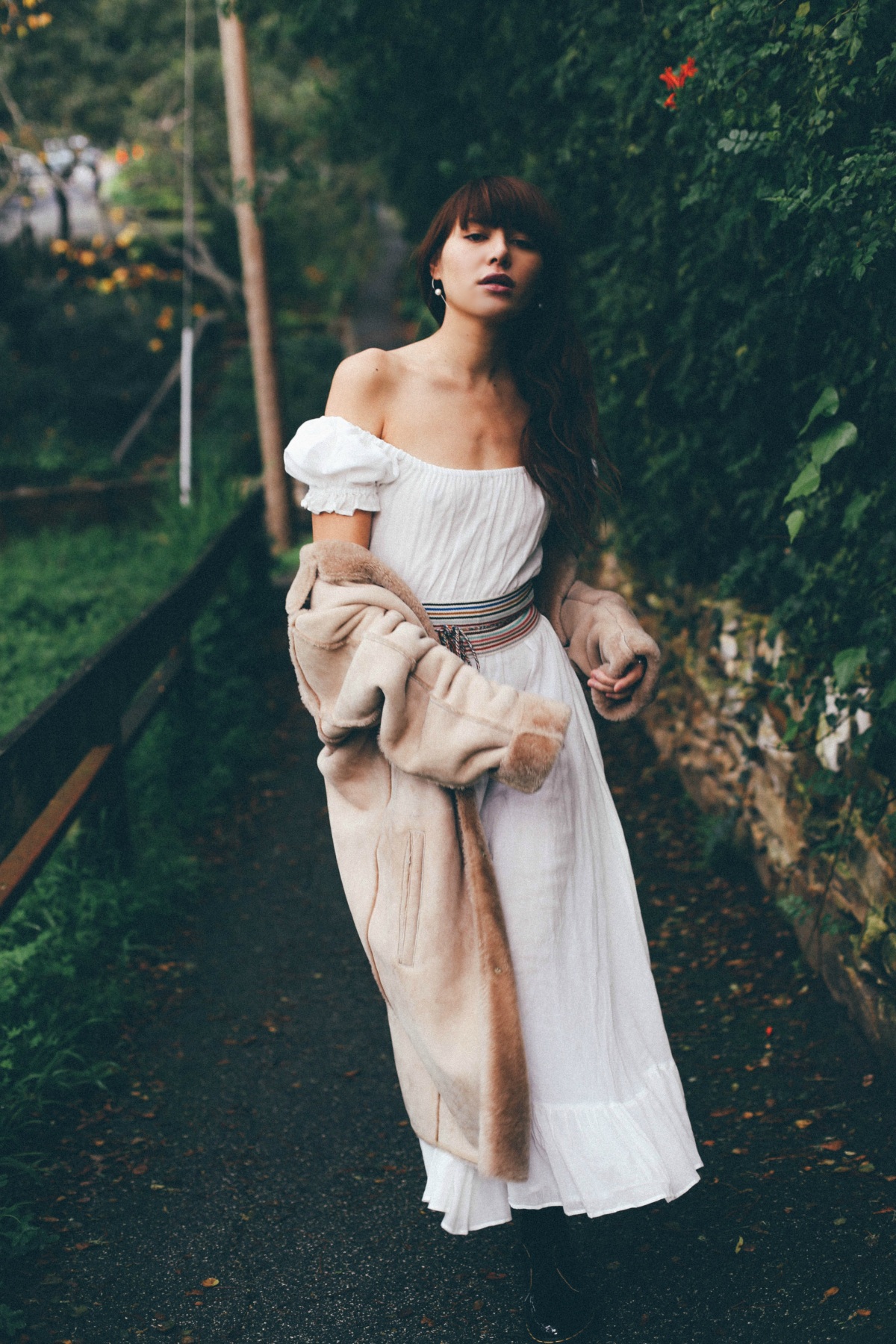 The amazing thing about California is getting to live in my lightweight cottons and my silks. I'm all about the way my clothes feel on me. They have to be soft. They have to be luxurious. And they have to move wherever I move. Right now, Dylana and I cannot get enough of everything by Carolina K. Each dress and billowing blouse comes with a free, whimsical air. Each piece, made for a fairytale. Some may describe her clothes as bohemian luxe…which it totally is. But sometimes I feel the word "bohemian" has been overused in the fashion world. I prefer "eclectic, earthy, and real." Bohemian, to me, is more of a mood. A lifestyle. There are many ways to look at the term "bohemian" but here, it's more about living and breathing life in it's most natural, untouched state. Like here, in the stunning seaside of Carmel. Everywhere I turned was like out of a storybook. Trees so tall, I had to squint to see the tips of it's branches. The air so crisp from last night's rain. The scent of wood coming from the log cabin's fireplace. Pure magic. Though I find an off-shoulder white dress to be completely beautiful,  I immediately brought it back down to earth with my favorite pair of punked out Dr. Martens. Leave it to the Suarez Sisters to throw in something completely unexpected with a pretty dress.
// Carolina K white dress //
// Carolina K silk blouse, Zadig et Voltaire scarf, Dr. Marten shoes //
See more on @CarolinaKUniverse.