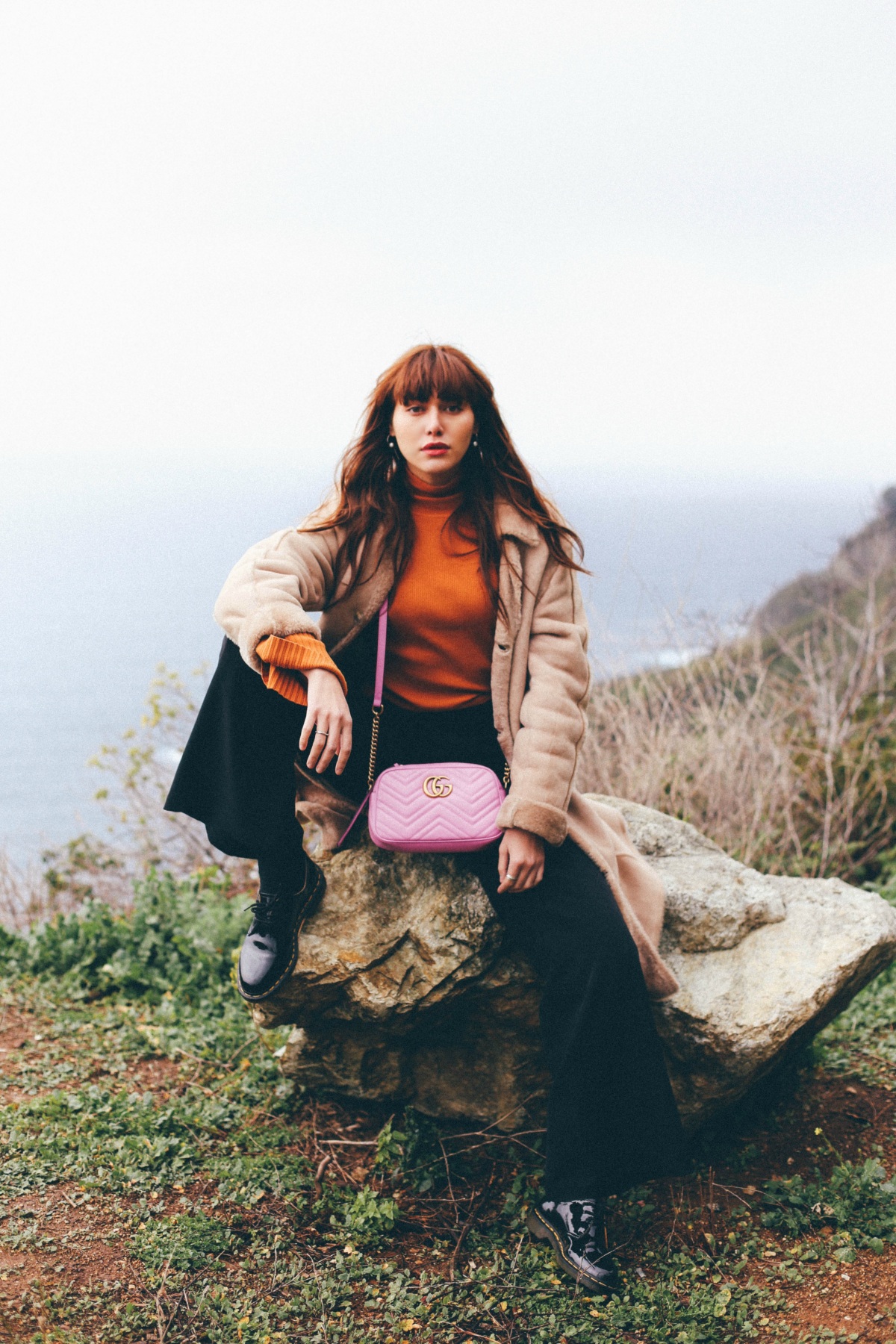 From Los Angeles, we took the 5 hour drive up Highway 1 to the beautiful Carmel, California. I was beyond excited. The northern coast of California is purely magical. There really is no place like it. This was a very different New Year's vacation. It was definitely a lot more calming than the crazy New Years Eve house parties happening down in LA. So we did things a little differently this year. We checked in at The Hotel Carmel, just on the corner of 4th street and San Carlos. This boutique hotel is the perfect place to de-stress and de-compress. Being a short walk from the beach and town, it's a place where you simply wake up, grab a coffee, go on your balcony to stretch, and take some relaxing deep breathes. For me, it's actually sooo nice not to have a packed itinerary. Back home in NYC, it seems everything is just non-stop. I love any place where you're just close enough to civilization, culture, food, and the beach but still feels so secluded. We spend the days driving down Highway 1, soaking in all of it's natural wonders. The fog rolling over the cliffs. The waves crashing against giant, beautiful rocks. Driving from Carmel to Big Sur is like driving through a painting. You kind of have to pinch yourself to be convinced that it's all real. As the rain started to patter on our windows, we got back to the hotel just at wine hour. So intimate and homey, that you kind of feel like you're a guest in someone's living room. We became friends with a ton of international guests. It was really fun listening to their stories of why they often come back to Carmel…of all the places in the world! Most people had little love stories with this city that made it a must-have pitstop amongst their USA travels. We met people from Spain, Australia, and even London, who find Carmel to be a little bit like their home away from home. It's a place where all you have on your agenda is a fantastic Italian dinner in town, followed with a jump in the hot tub by the fire pit. A really good getaway always starts with a great hotel.
// Gucci handbag, Vintage coat, Milly pant, Chicwish top + All Saints leather jacket, Tommy Hilfiger x The Rolling Stones Collection tee, Dr. Marten shoes //
See more at The Hotel Carmel.