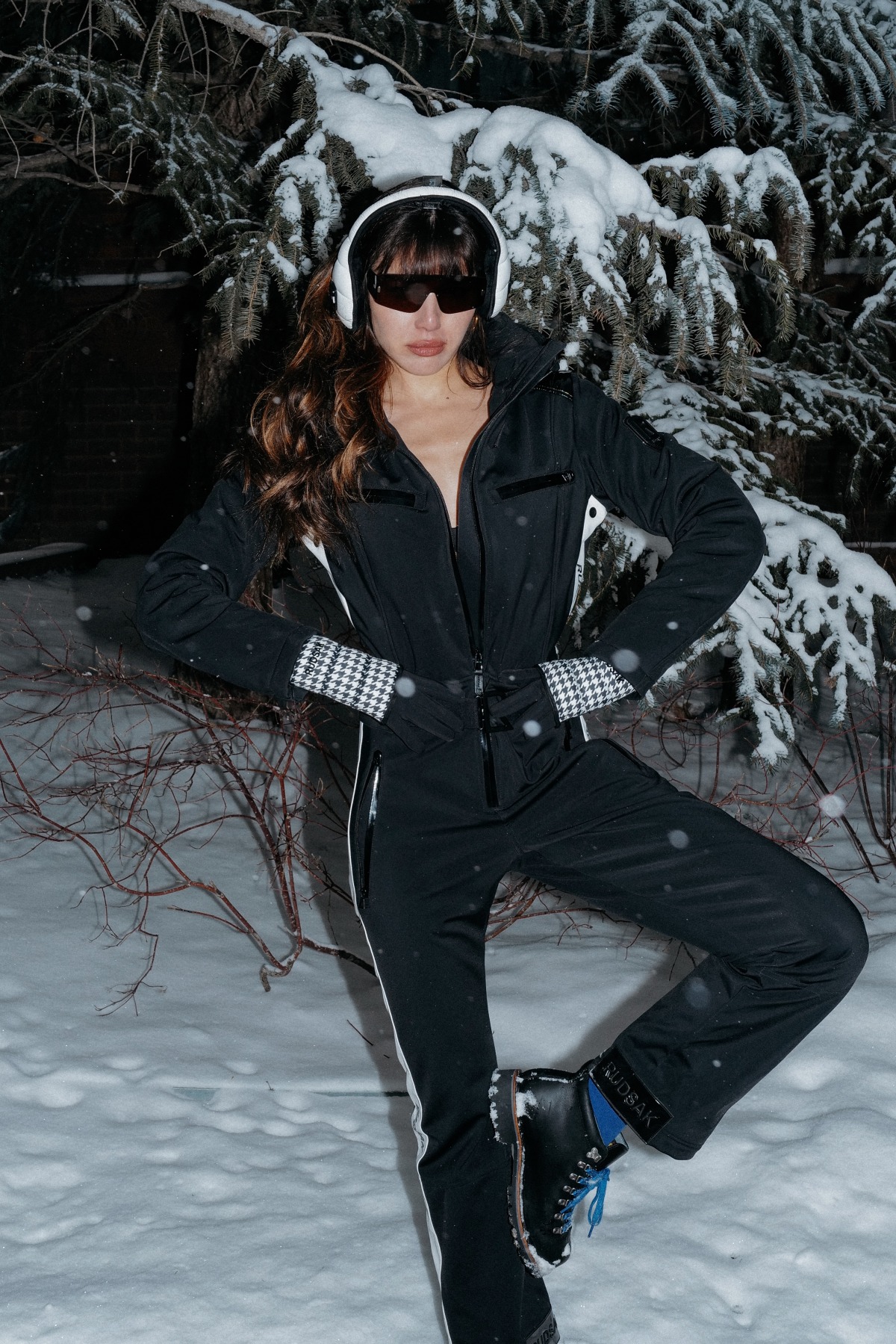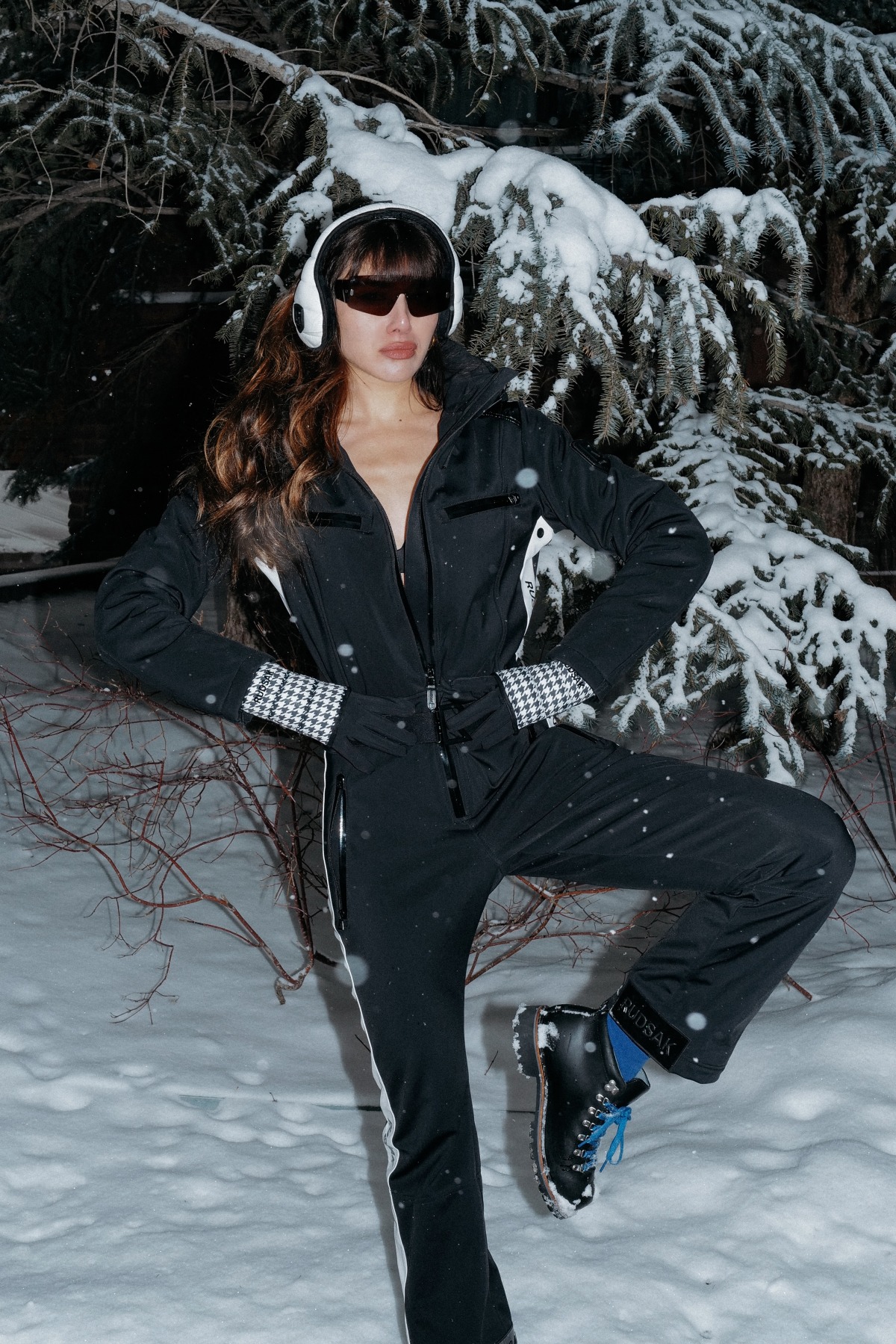 These are three very easy looks I always find myself wearing on or near the slopes. I love to keep things classic with black and white. Here is what I've packed for my trips to Aspen and Jackson Hole. Two dream places I love to visit each winter.
The ski suit: I love a great one-piece or a white set that fits snug like a glove. I'm wearing Mackage and Rudsak here.
Sunglasses: Something sporty and oversize, or all black shades. Go for anything Carla Calour.
Oversize knit: I throw this on après-ski and to wear around the hotel. Think of something chunky and nubby, with a turtleneck. My favorites are by Eleven Six.
Headgear: I love a headband, black beanie, or leather beret. Instant 70's Aspen chic.
Hiking boot: It has to be waterproof with a heavy rubber sole. Preferably with cool laces or shearling 🙂