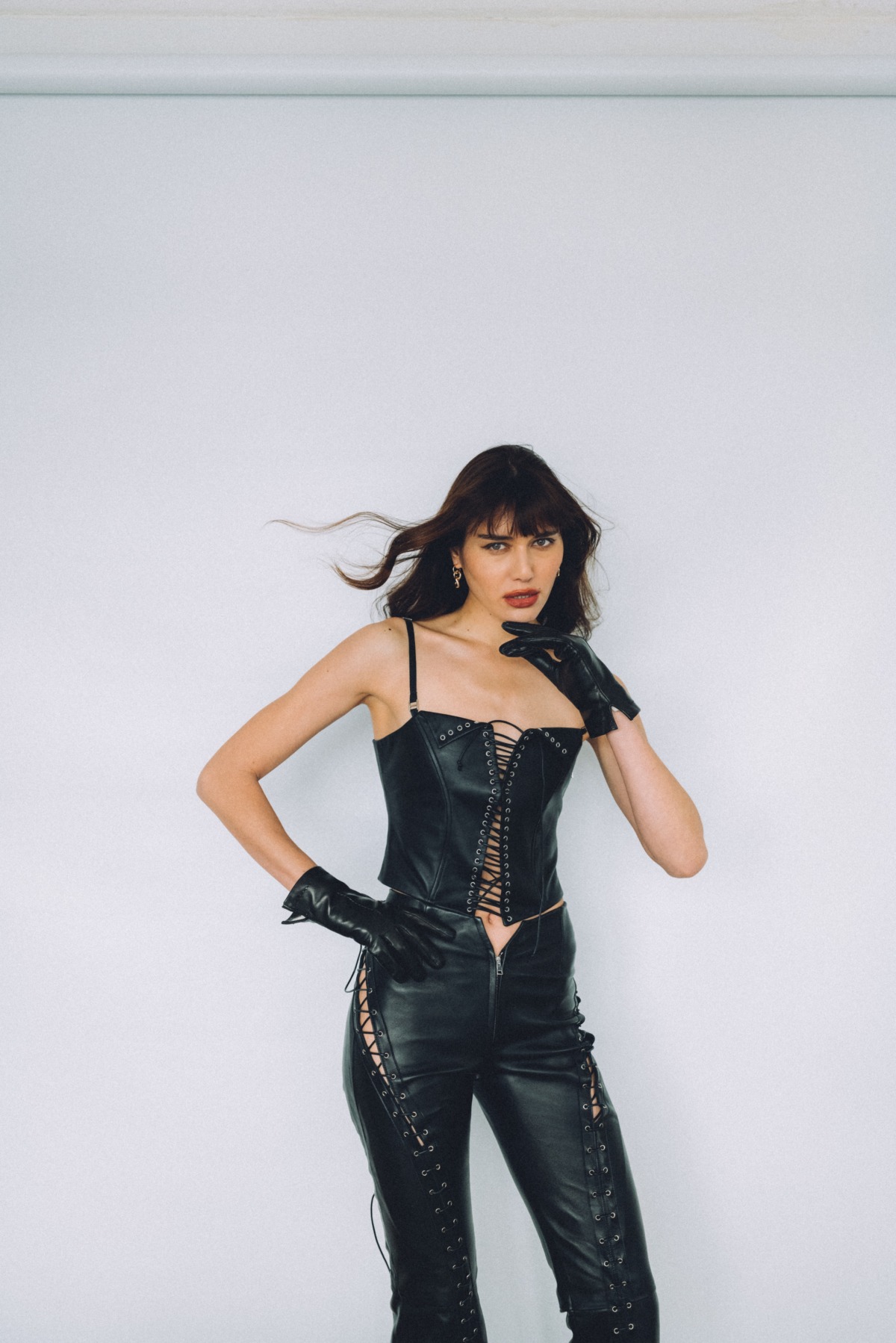 // Alyson Eastman leather corset, pant, and gloves. Dannijo earrings (similar) //
Hair and makeup by Henry de La Paz.
I am embracing my wild side in Alyson Eastman's new leather collection. Special effects for this shoot? A rock n' roll mentality. Leather corsets are totally in, and I like mine worn in an all black Angles on Wheels look, or tied up over a knit top. The styling options are unlimited when you've got these three core leather pieces. You will definitely be seeing me in these sexy leather pants a lot more these days. I am owning my female power in this and it feels incredible.