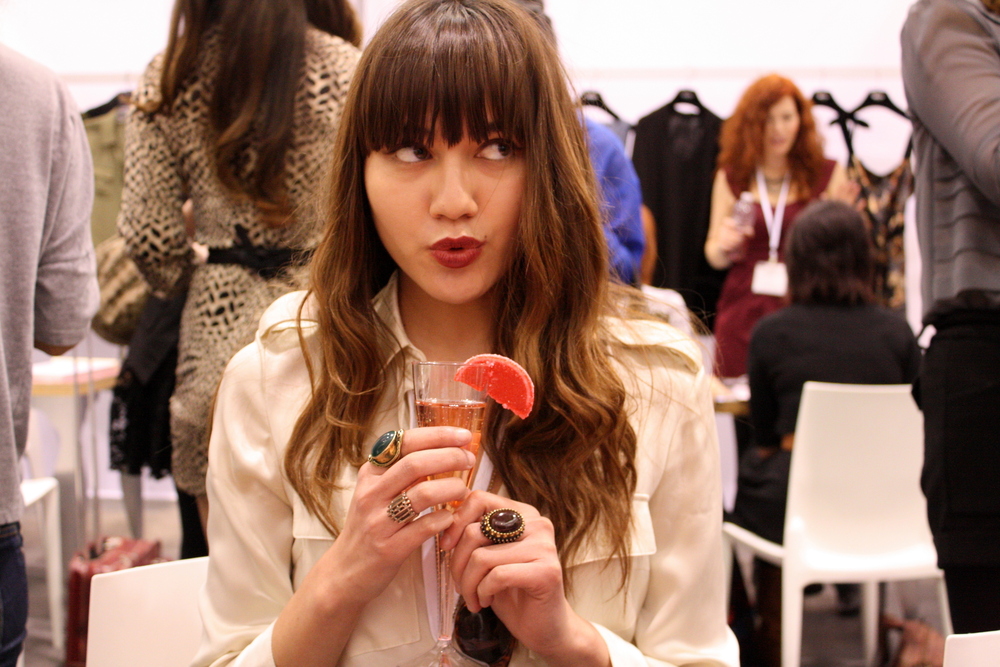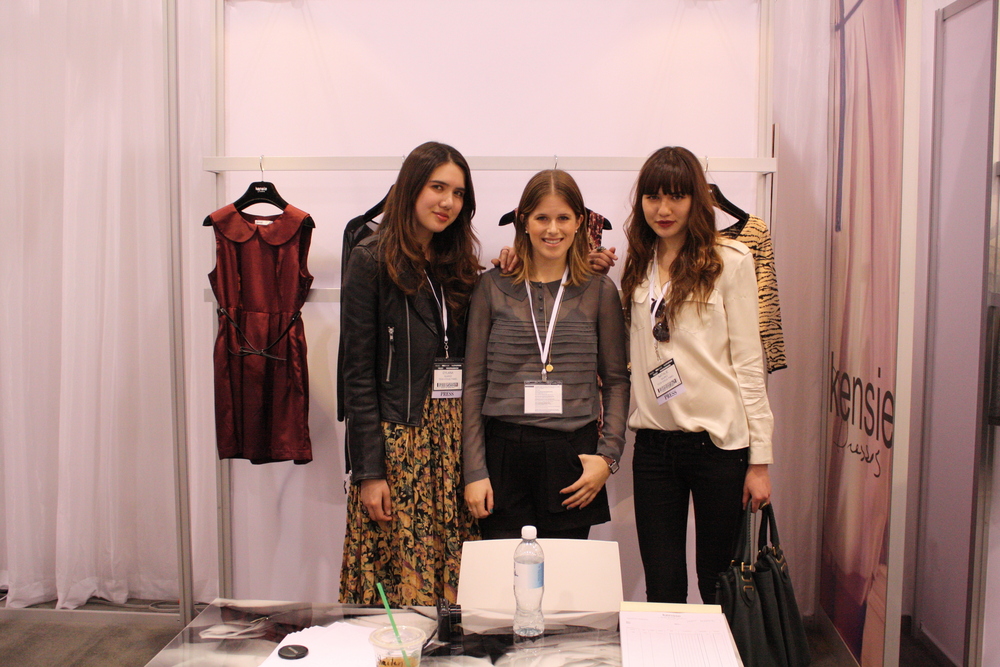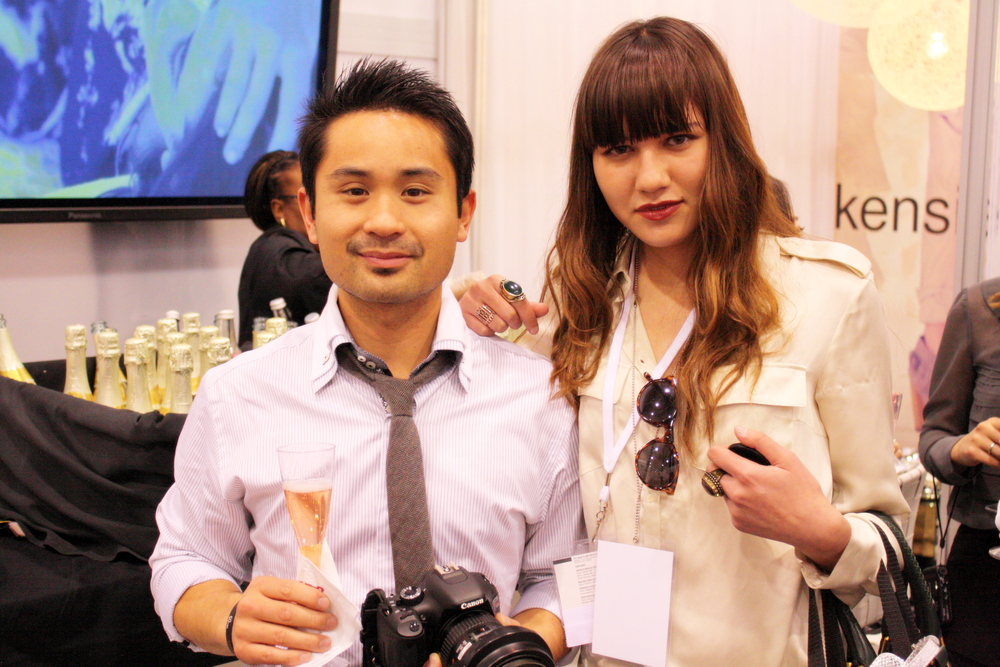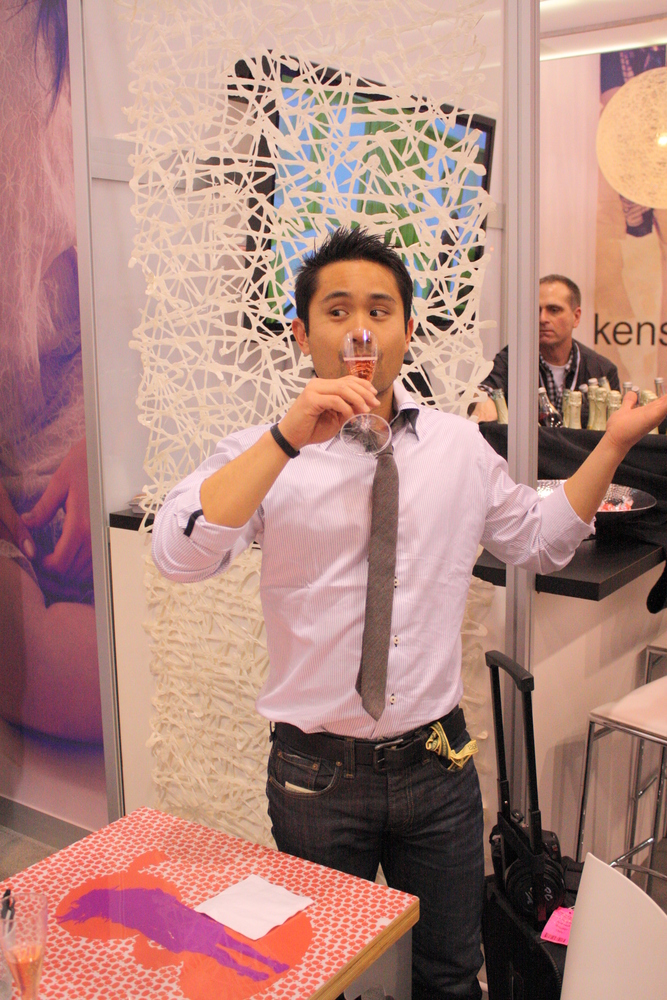 At the Kensie booth! Check out Vu from
Threadsence
. He is so funny! I am glad we got to meet the Threadsence team while at WWDMagic. hahaha Wherever there is alchy, there is Vu-y! Love it!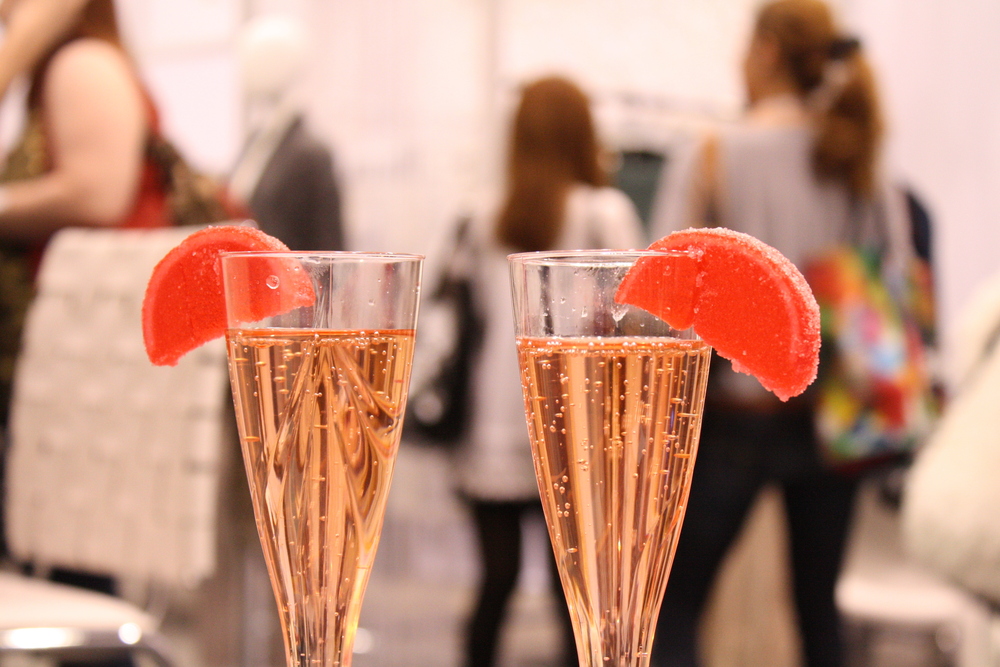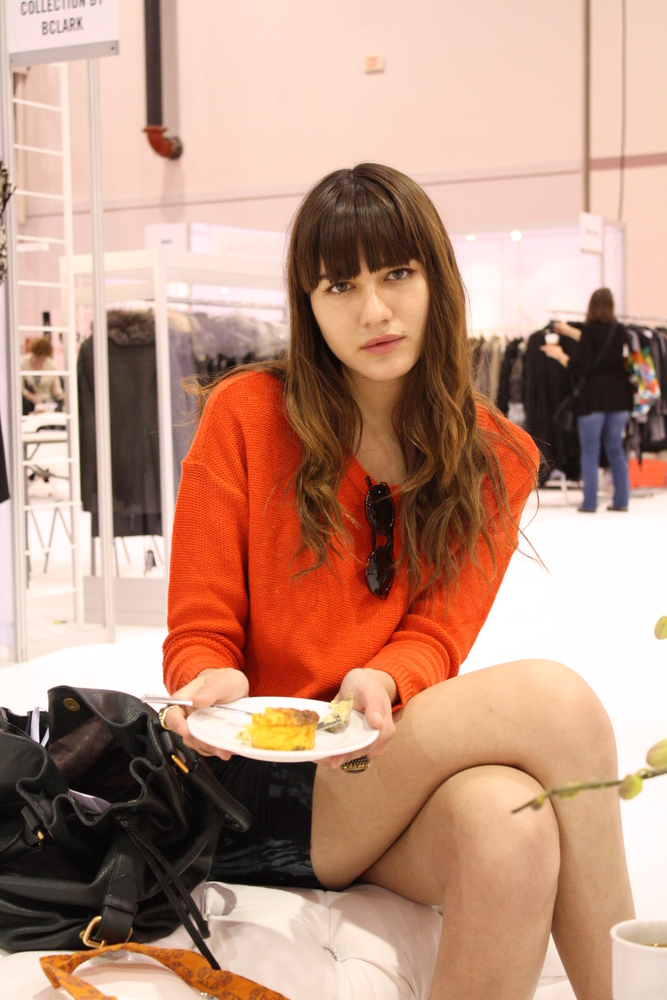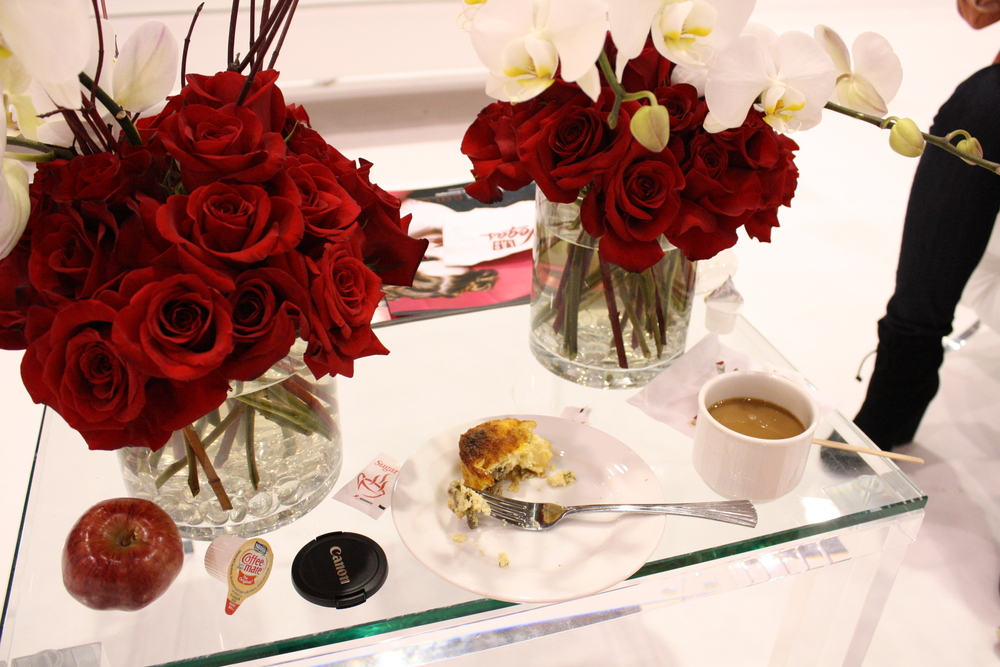 Breakfast. Some quiche thing? Mushroom and spinach is the best combination ever. Coffee did help me get up at 6 every morning lol.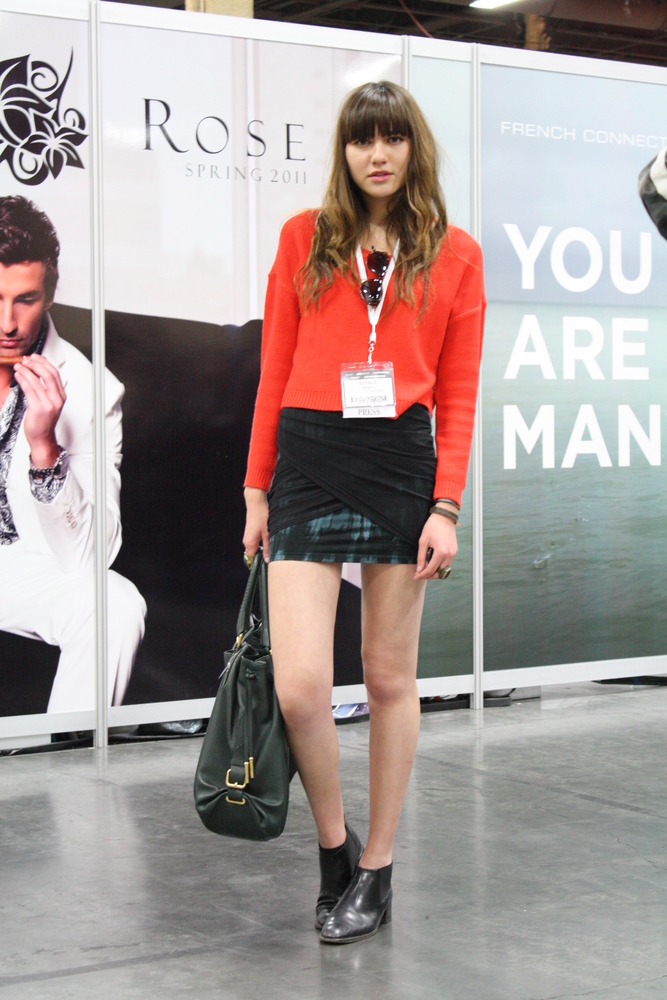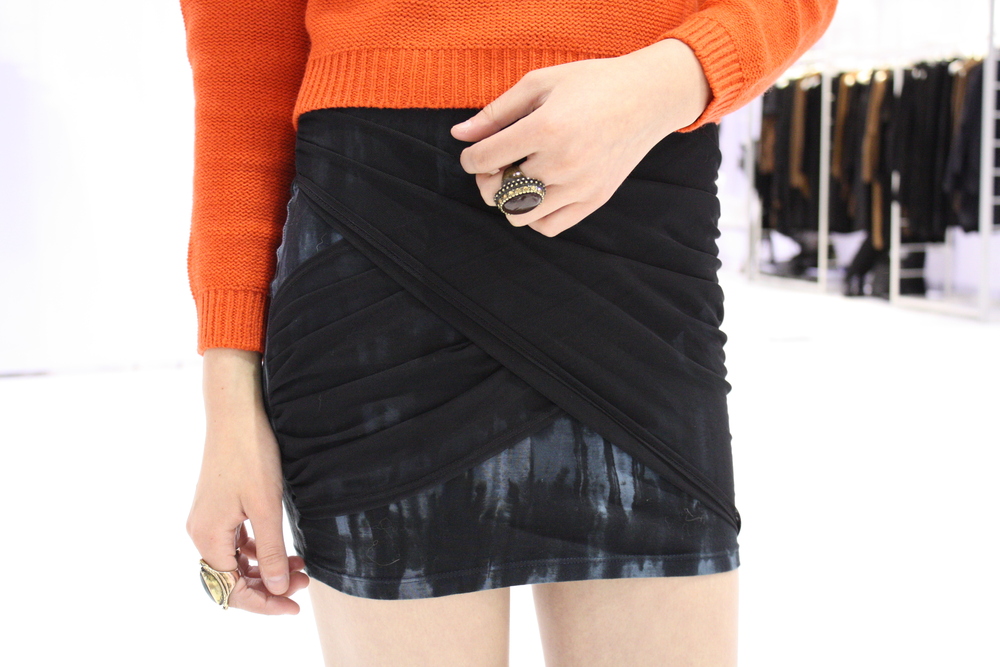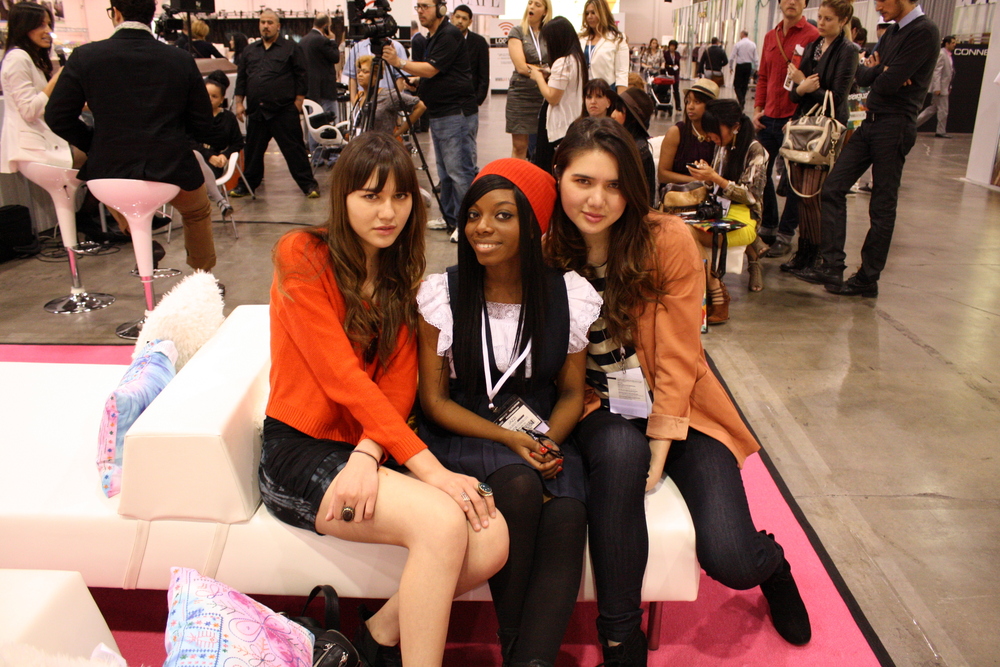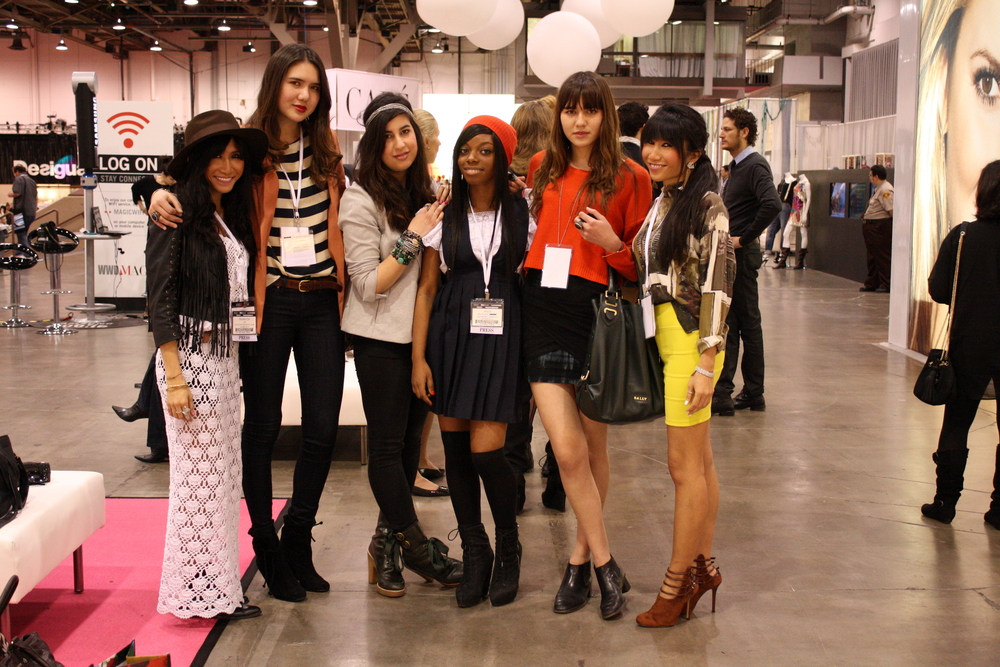 With my blogger babes! From left: Rebecca of
Style With Benefits
, Dylana of
Color me Nana
, Taisa of
Amahzing Blog
, and Melanie of
Wrecked Stellar
.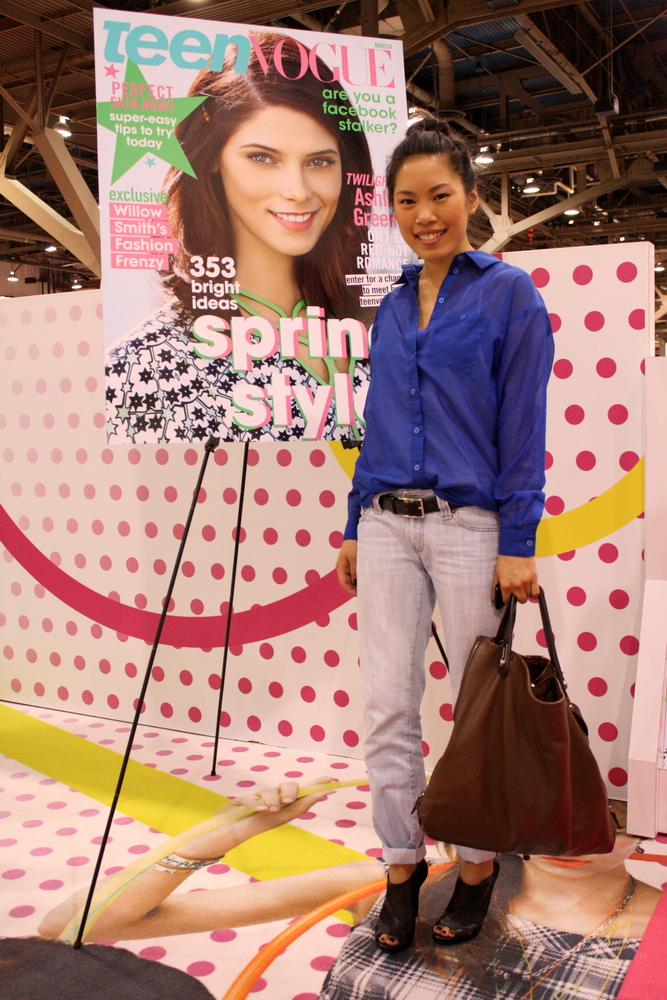 My all time favorite Canadian, Elim Chu of
The Style Seen
! She is so gorgeous, stylish, and funny. Even more funny after a few drinks… LOL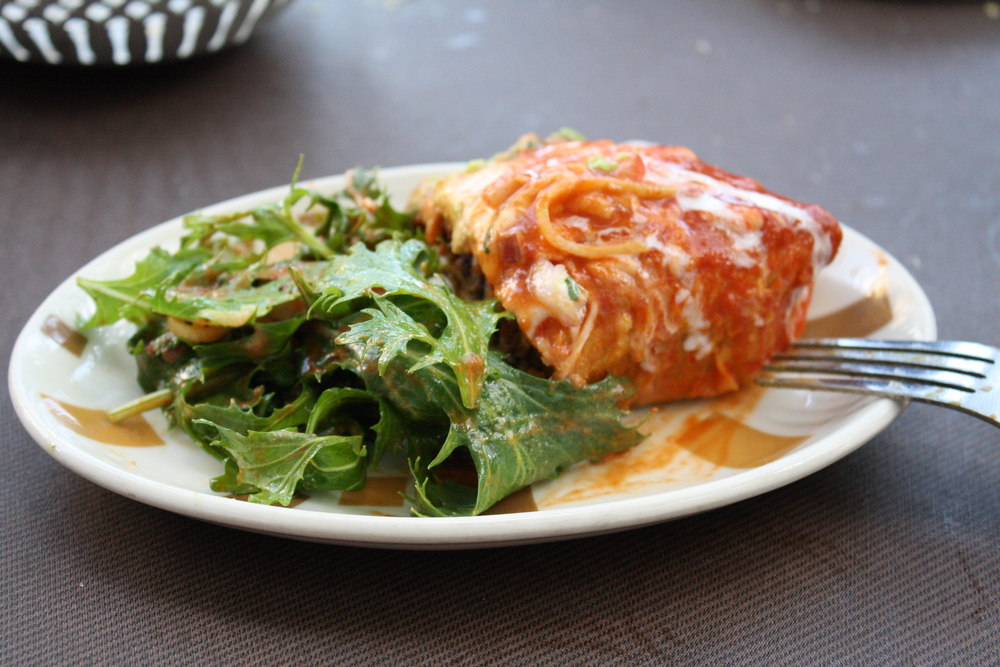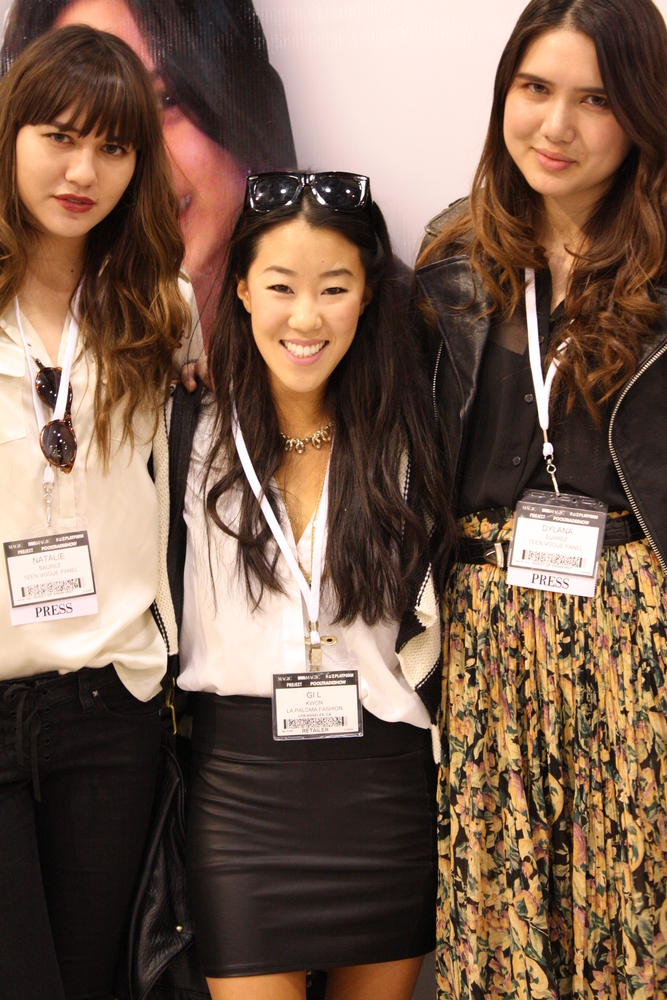 Was walking through the convention and surprisingly ran into
Diana Kang
! She's so cute and sweet!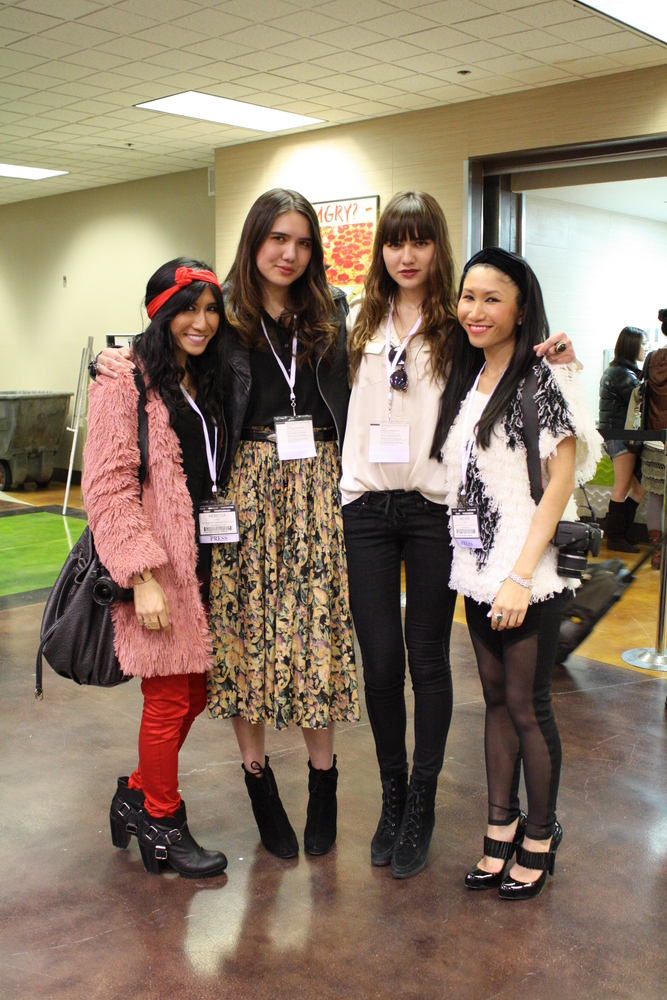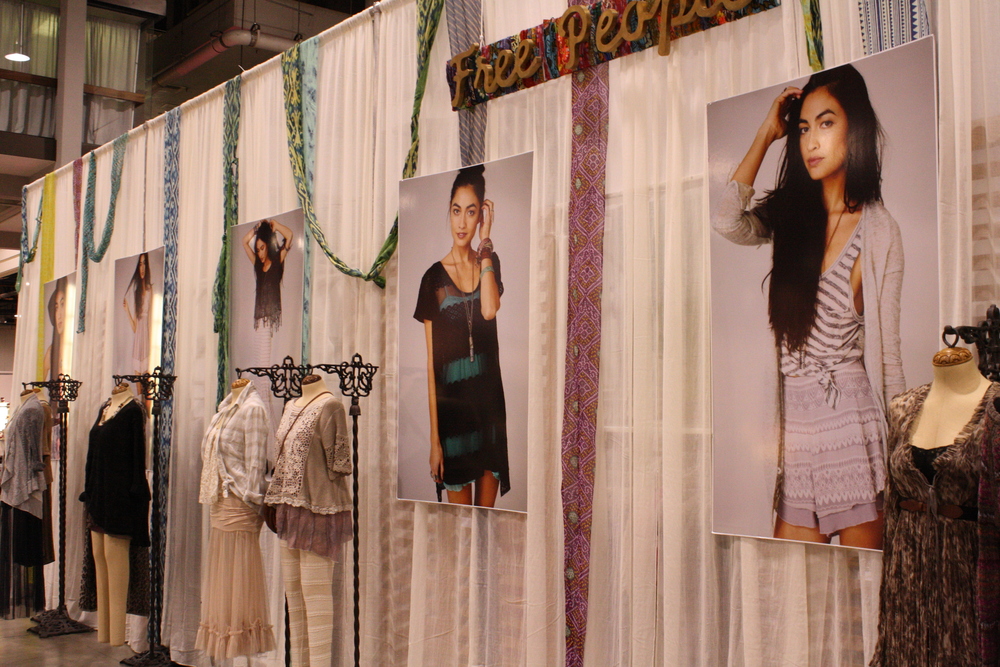 Beautiful Free People booth! Got to meet the lovely girls from their New York/LA showrooms. They were super sweet and showed us all the new pieces coming in for Fall. Look forward to more beautiful boho pieces: long maxi-dresses and fringe. For Fall, they plan on adding a bit more tomboy, edgy pieces as well! (think "Lou" from their latest catalog)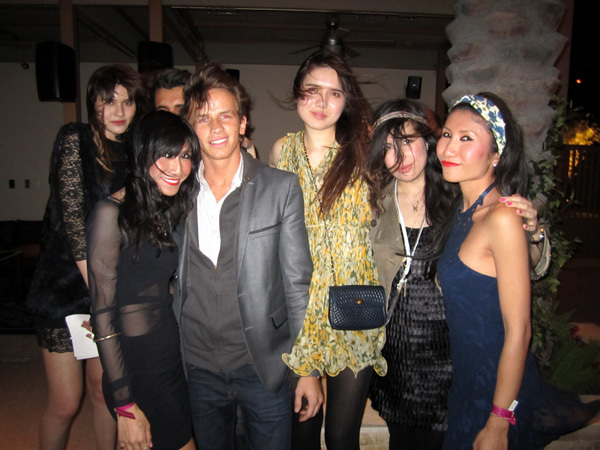 At the Hudson Jeans party at the Marquee in The Cosmopolitan hotel. Hilarious shot. Had to post it. I'm wearing a Calista dress and Forever 21 fur vest. It was incredibly windy so we all look like a crazy mess! haha!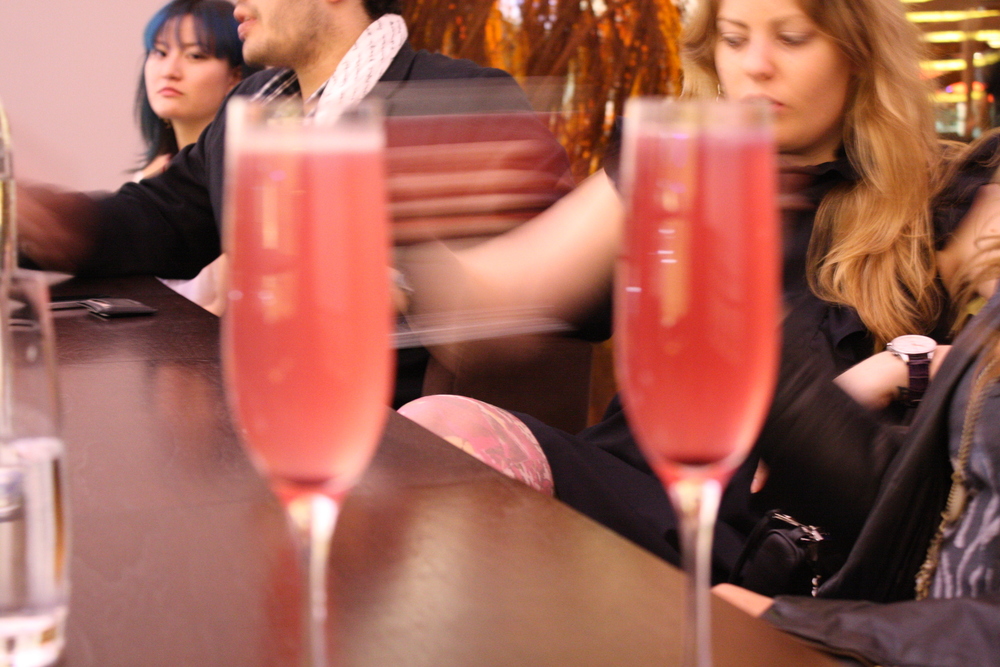 Rebecca Minkoff dinner gathering. Gaaah, there was always a never ending flow of fruity drinks! I swear we all had the asian flush.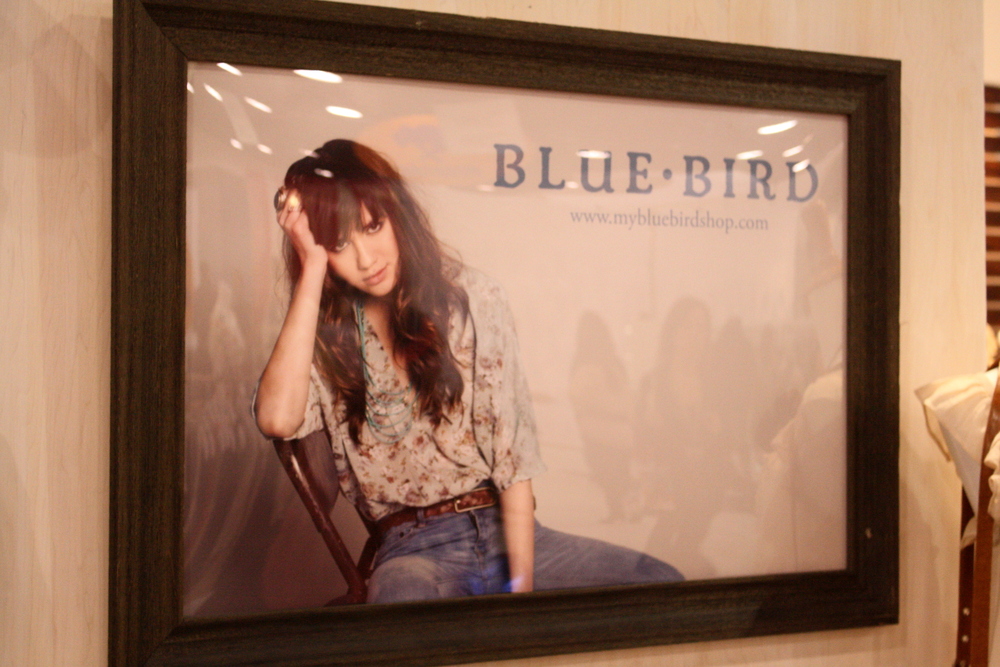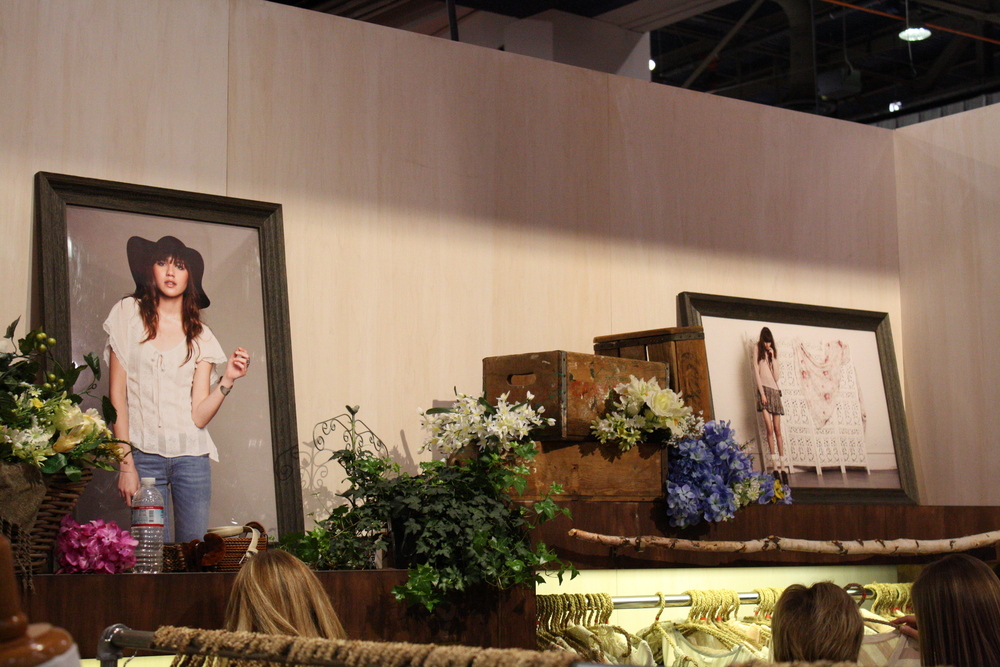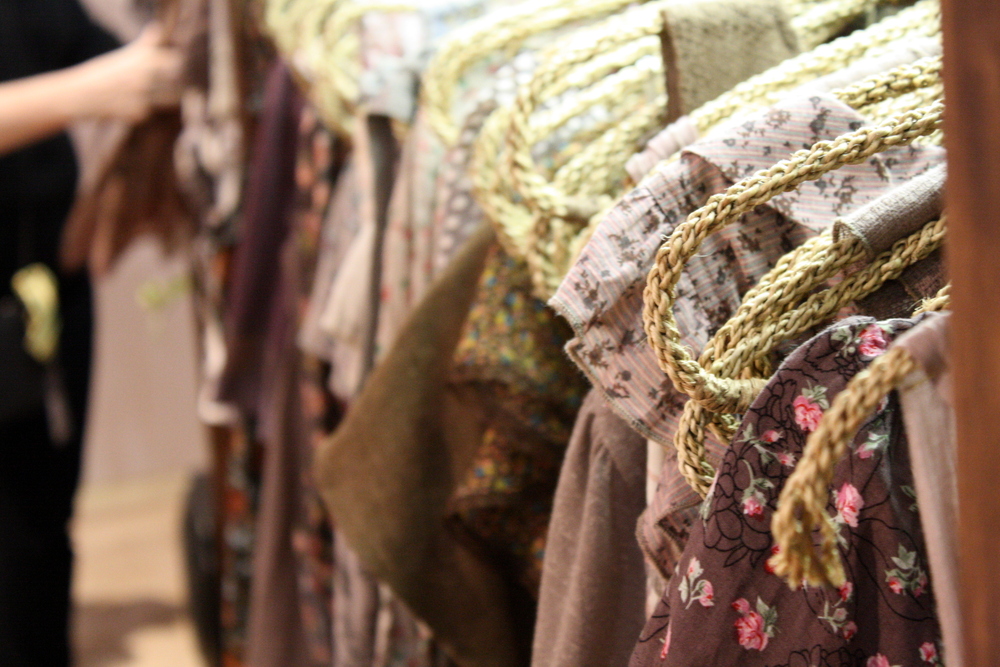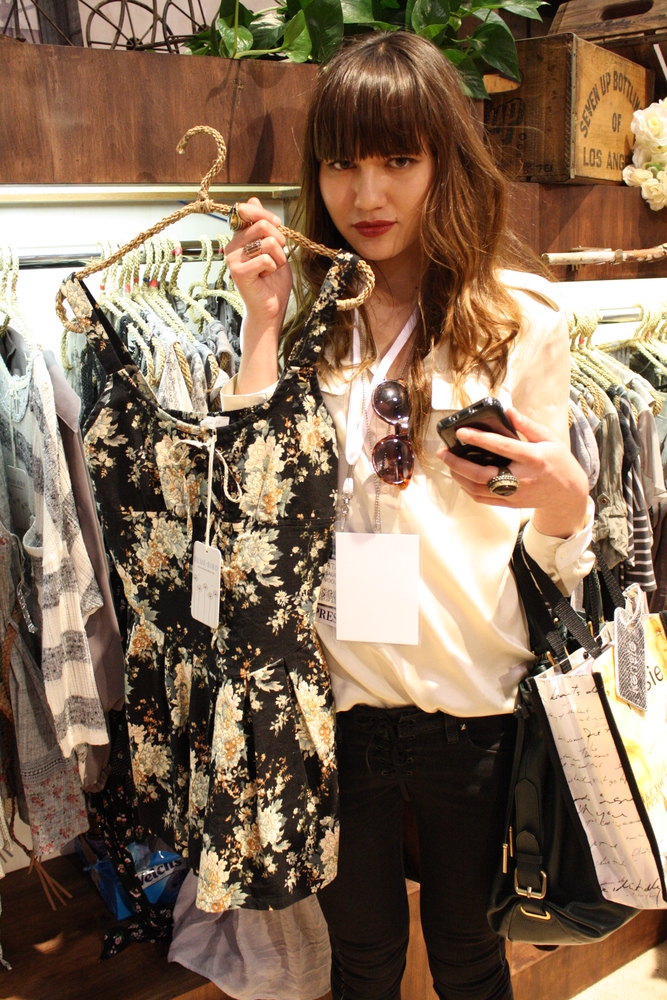 Me at the Blue Bird booth! It was so crazy going to there and seeing my face all over the walls! Such a sweet surprise. And it was so nice to get back together with all the girls of the brand again! Their booth was incredibly busy. I'm not surprised. Their pieces are totally cute and chic and just so so perfect. I need some more Blue Bird in my life 🙂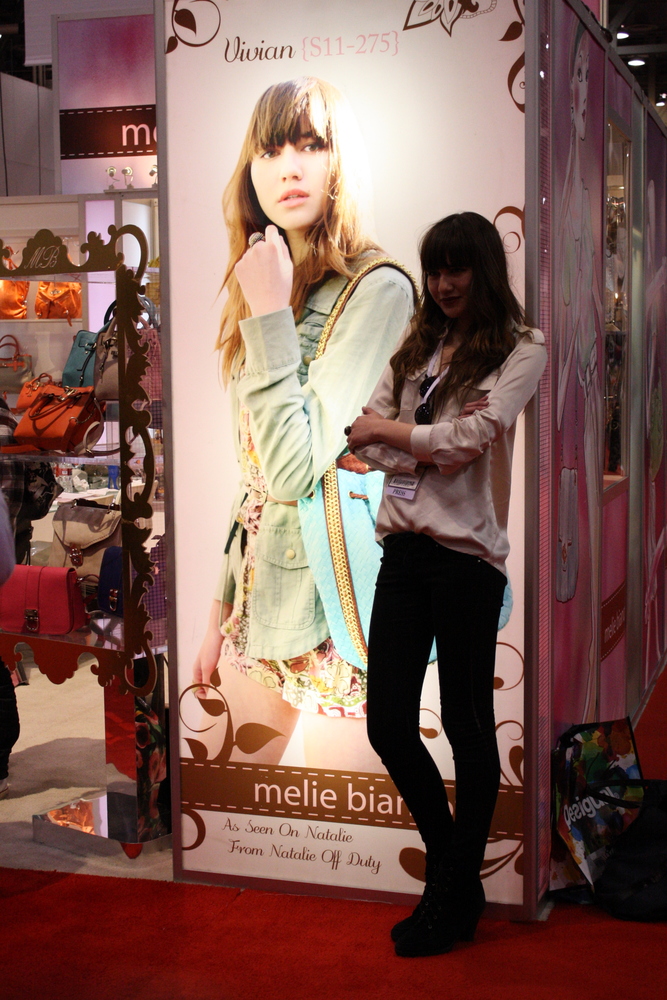 Huge picture of me at the Melie Bianco booth. I was so shocked to see my face in that size! Many thanks to everyone at Melie Bianco for featuring me in their campaign!
All my favorite brands. All in one amazing place. My trip to Vegas was incredibly fun. More like an incredibly tiring type of fun. Constantly on your feet, walking around. There was just so much to see at the WWD Magic Trade Show over at the Las Vegas Convention Center. Dy and I were sent there to cover the event for Volcom as well as be a part of the Teen Vogue Blogger Lounge. There we got to meet a few other bloggers from all over the US. I'm so happy to get back together with my babe
Jazzi McG
as well as get to meet a few LA girls who have become such great friends of mine, Melanie of
Wrecked Stellar
and Rebecca of
Stylish Benefits
.
Many of the brands there I have modeled for including Free People, Melie Bianco, Joe's Jeans, and Blue Bird. It was so awesome getting to see everyone over in Vegas. What was such a shocker was seeing my face on the walls of the Melie Bianco and Blue Bird booths. Such a nice surprise!! Thanks guys for doing that. Seriously, so surreal!
After early morning calltimes and viewing all the new pieces of clothes that buyers are snatching up for Fall, there was hardly a spare minute. So so busy. We did end up going to a few fun parties. A few of us got together for the Rebecca Minkoff dinner at Aria to bite on sushi and burgers then made a short walk to the Marquee at the Cosmopolitan for the Hudson Jeans event where Hudson reserved us bloggers a table. Gah it was such an incredible day! A bit too many fruity alcoholic beverages, giving us asians some serious blushing faces! It was fun just dancing around in the crowd and having a ball. Many thanks to everyone at Volcom, WWD Magic, and Teen Vogue for the wonderful experience!