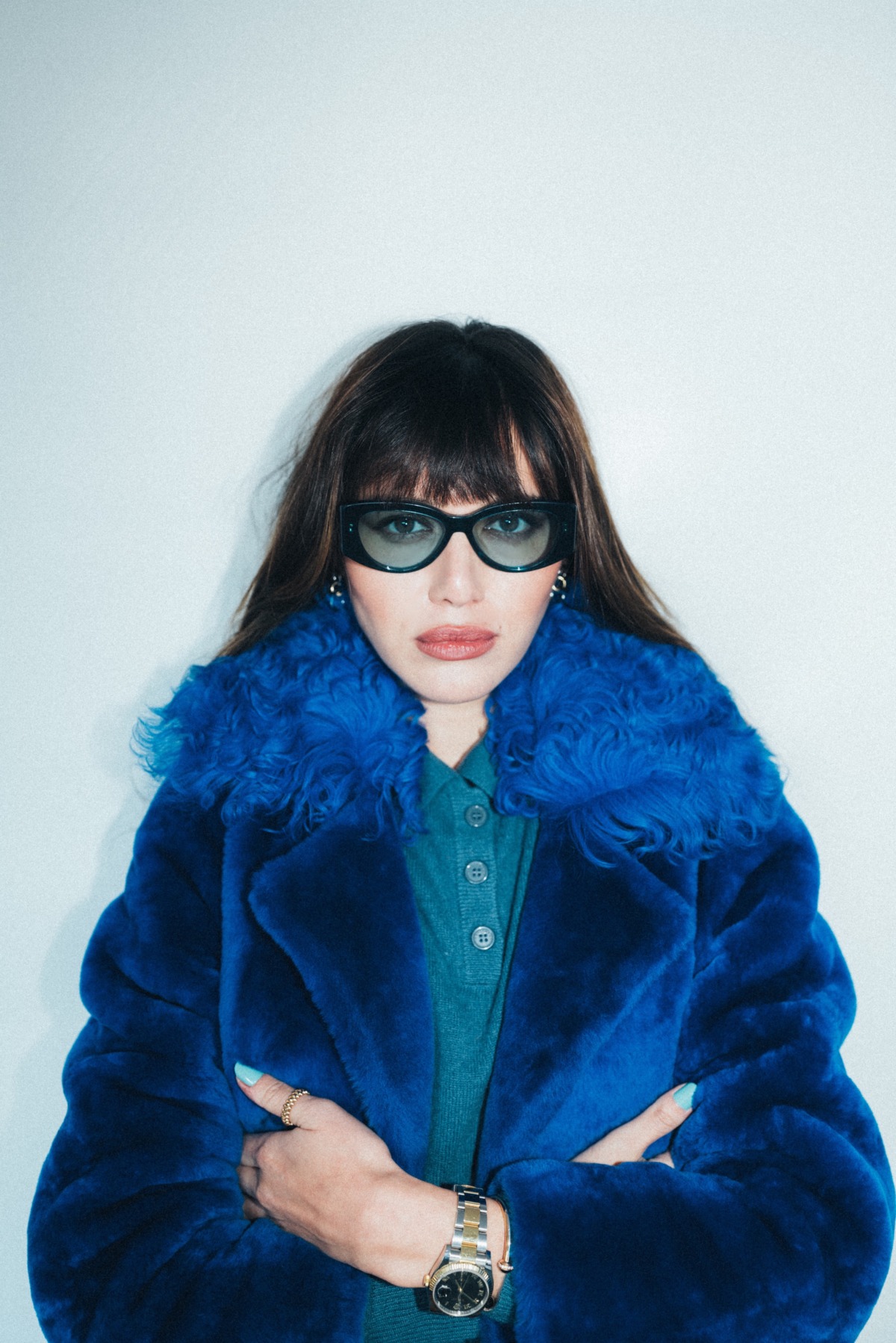 // Suarez Sisters x APERÇU sunglasses, Nour Hammour Paris shearling coat //
Today is the last day to enter our Suarez Sisters x APERÇU eyewear GIVEAWAY! We are thrilled to offer 3 lucky winners their choice of sunnies from our new collection! Just in time for the holiday season!
It's super easy to enter:
Click here and subscribe with your email. Learn ways to earn extra entries too.
The giveaway ends 11/17. 3 winners will be randomly selected on 11/18! I am wearing our sporty oval sunglasses in Aquatica. I love how our deep teal blue design came out. It pops beautifully in the sun. I like to wear mine monochromatically.