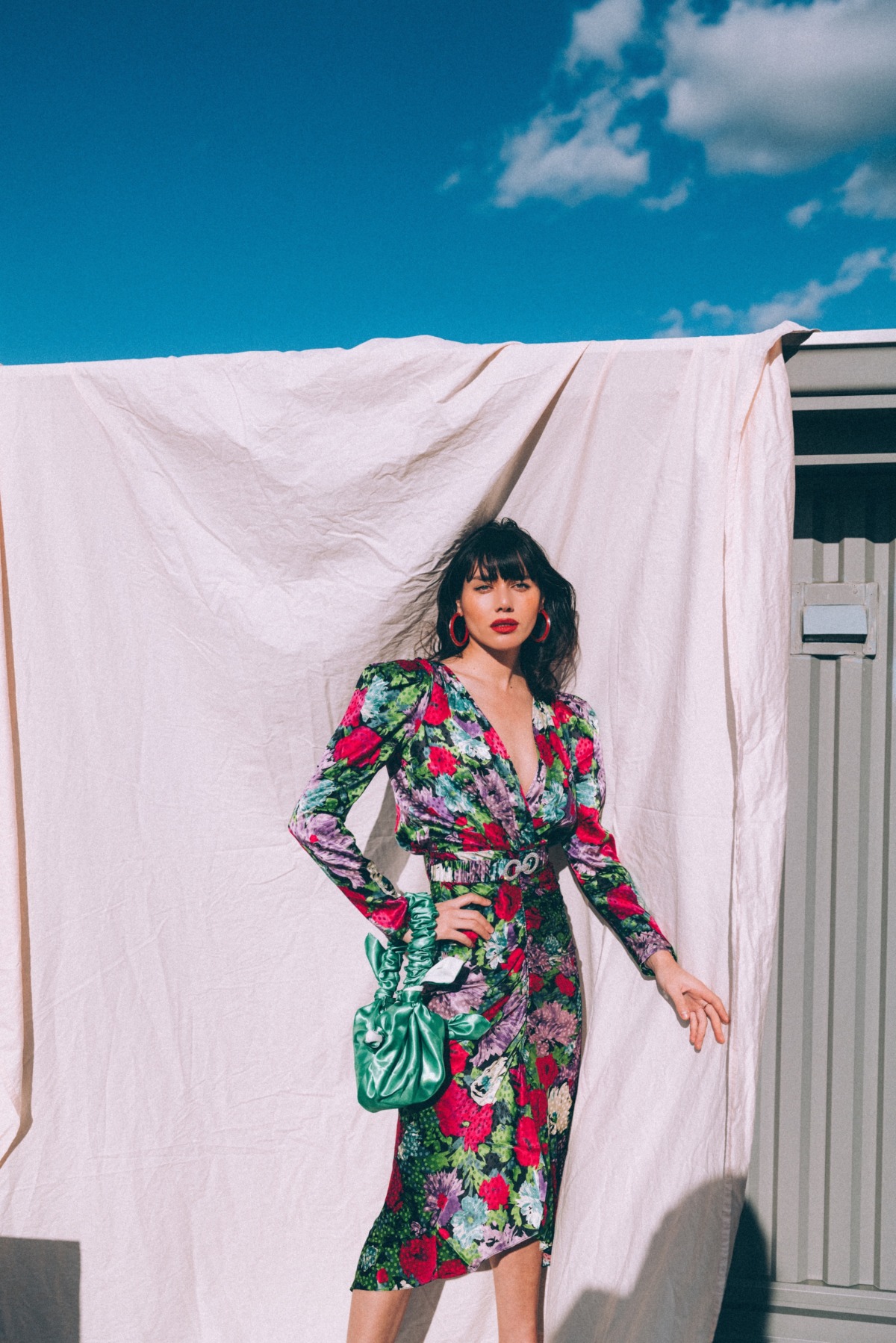 // Ronny Kobo dress, ROOP handbag, Alison Lou earrings, Pedro Garcia sandals //
Meet my new outdoor studio! Team Suarez is really getting creative here at home and thinking out of the box, making the most of our home spaces. It feels so good to work from my rooftop, with the hot sun hitting my face. I've been playing with sheets to work as fun backdrops against the gorgeous blue skies. It's just nice to safely work from home with a little fresh air.
There are still days when I swap out of my sweats and put on something pretty. This Ronny Kobo dress is a classic. I own it in just about every single color and print. It's so classically 80's and pretty much the most flattering shape for all body types. It's a garden party over here. I completed the look a mini silk handbag and large jelly hoops. I can't wait to actually hit the town in this get-up.