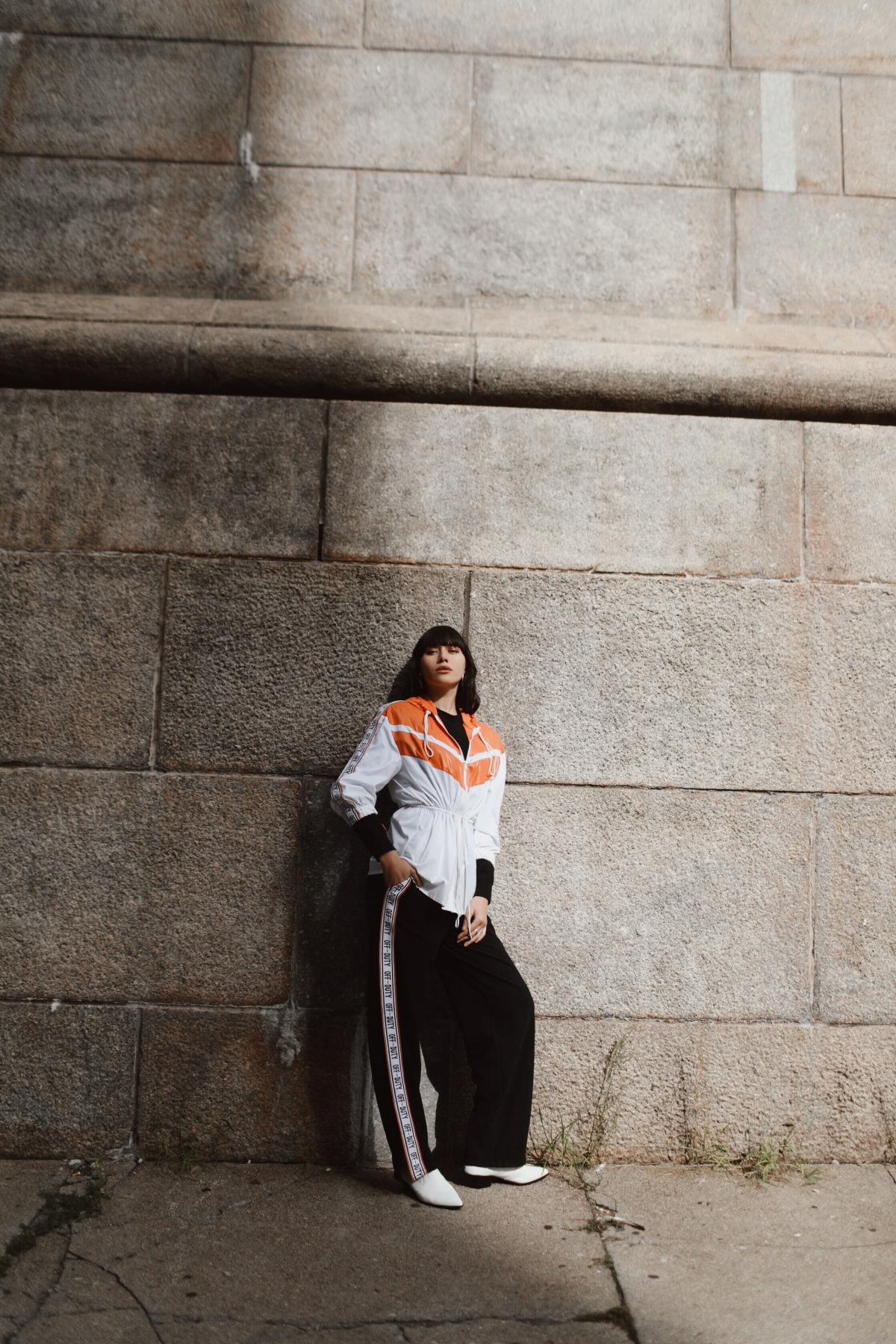 Again, it is SUPER Limited-Edition, so grab what you love TODAY.
Today is the launch day of the OFF DUTY collection, and I couldn't be more excited to bring the "OFF DUTY" mindset to life. "OFF DUTY" has been such an iconic part of my brand, and it can be interpreted any which way you choose. Now, you can wear it on your sleeve, everywhere you go. This collection feels just so natural and easy. It's casual and cool with a pair of sneakers yet can immediately feel elegant with a pair of heels. My off duty style is all about pairing sets whether it be sporty track sets or sophisticated satin sets with a twist. Each piece has both a masculine and feminine side. I find a trend like Glam Leisure to be the easiest thing to put on each morning.
With this collection, I was INSPR-D by my favorite 80's films and actresses of the time: Molly Ringwald, Kelly Lebrock, Kate Basinger, Lisa Bonet, and Demi Moore. They all nailed that really glamorous 80's style with a sporty, off-duty element. I can see Molly Ringwald wearing the track jacket over one of her amazing feminine dresses. Then there are some personal accents that I added to the satin pieces like the beautiful mandarin collars and stunning embroidery. I was really inspired by the elegance in the outfits of Won Kar Wai's "In the Mood for Love". It was one of the most beautiful and romantic movies I've ever seen. This particular accent reminds me of my Chinese heritage. My mother wore dresses with a beautiful mandarin collar all the time. I liked adding that special something to my OFF DUTY collection, and especially on the beautiful satin skirt and black set that can easily be mixed and matched. This collection is inspired by so many things: the sporty track sets and icons of the 80's, my hertiage, and creating that balance between masculine and feminine.
I design for the individual and iconic woman. She's elegant, she's fun, she's fearless. She isn't afraid to be who she is and shine. You, my readers, are just that. You're adventurous and experimental. There's that craving for a little bit of every type of style combined into one. My two collections bring both sides of my style to life: the romantic who loves a statement dress, and the woman who finds a track suit to be her favorite type of suit. My everyday muse can wear anything and completely make it her own.
Sleeves were huge for me this year. I think there's so much elegance and masculinity in a really bold shoulder. I added that into our track suits and into a few of our blouses to really make them pop. Even with the classic sets, you'll notice something special: a ruffle, a stripe, or a really cool OFF DUTY print. I love a tracksuit alone with a great pair of chandelier earrings and a simple stiletto heel. I could take that same set and give it a really cool chunky sneaker or hiking boot. I find a track pant to be my everyday essential. I travel so much. I wear them on the airplane with a sweater, then I'll wear them to dinner with heels and a sleek jacket. I like that feeling of effortless comfort that's still totally chic, and I hope you do too.
SHOP THE COLLECTION TODAY only at Macy's and in-store at our "shop in shop" at The Market at Macy's. Here are our store locations: 
Seattle, WA – Alderwood Mall
Los Angeles, CA – Century City Mall
Las Vegas, NV – Fashion Show Mall
Ft. Lauderdale, FL– Galleria Mall
New York, NY – Herald Square
San Francisco, CA – Hillsdale Mall
Boston, MA – North Shore Mall
San Antonio, TX – North Star Mall
Pittsburgh, PA – Ross Park Mall
Detroit, MI – Twelve Oaks Mall
Orange County, CA – Westminster Mall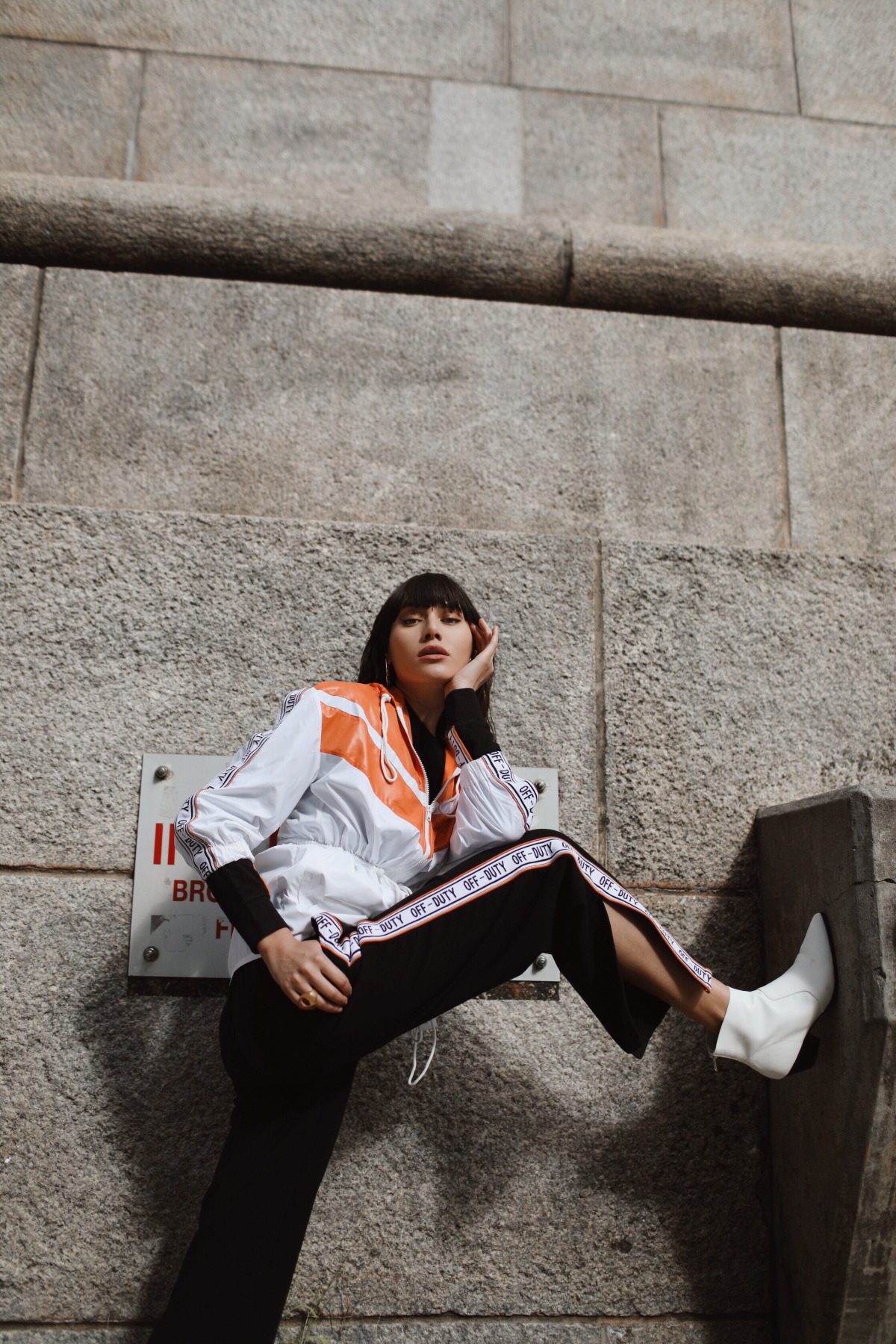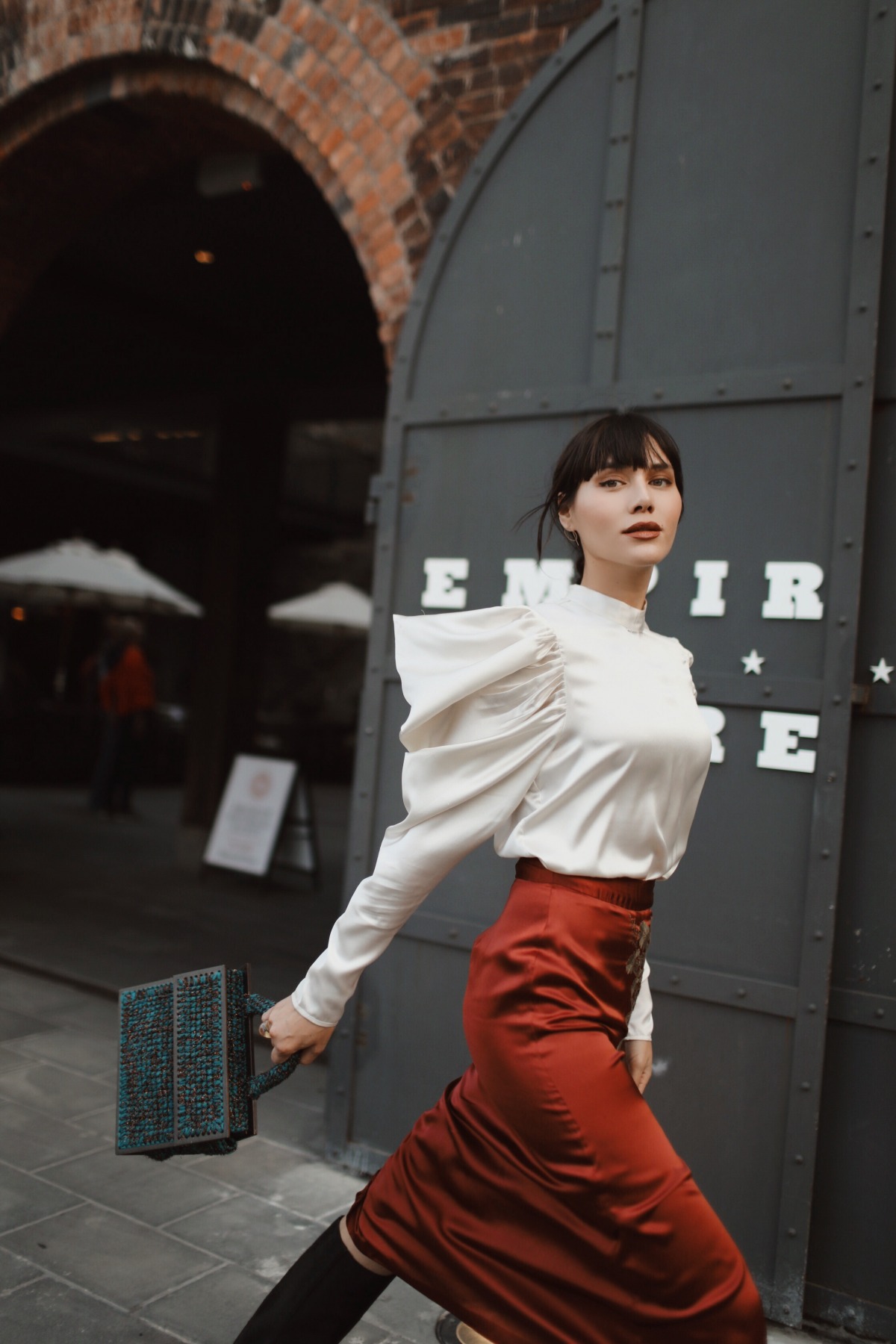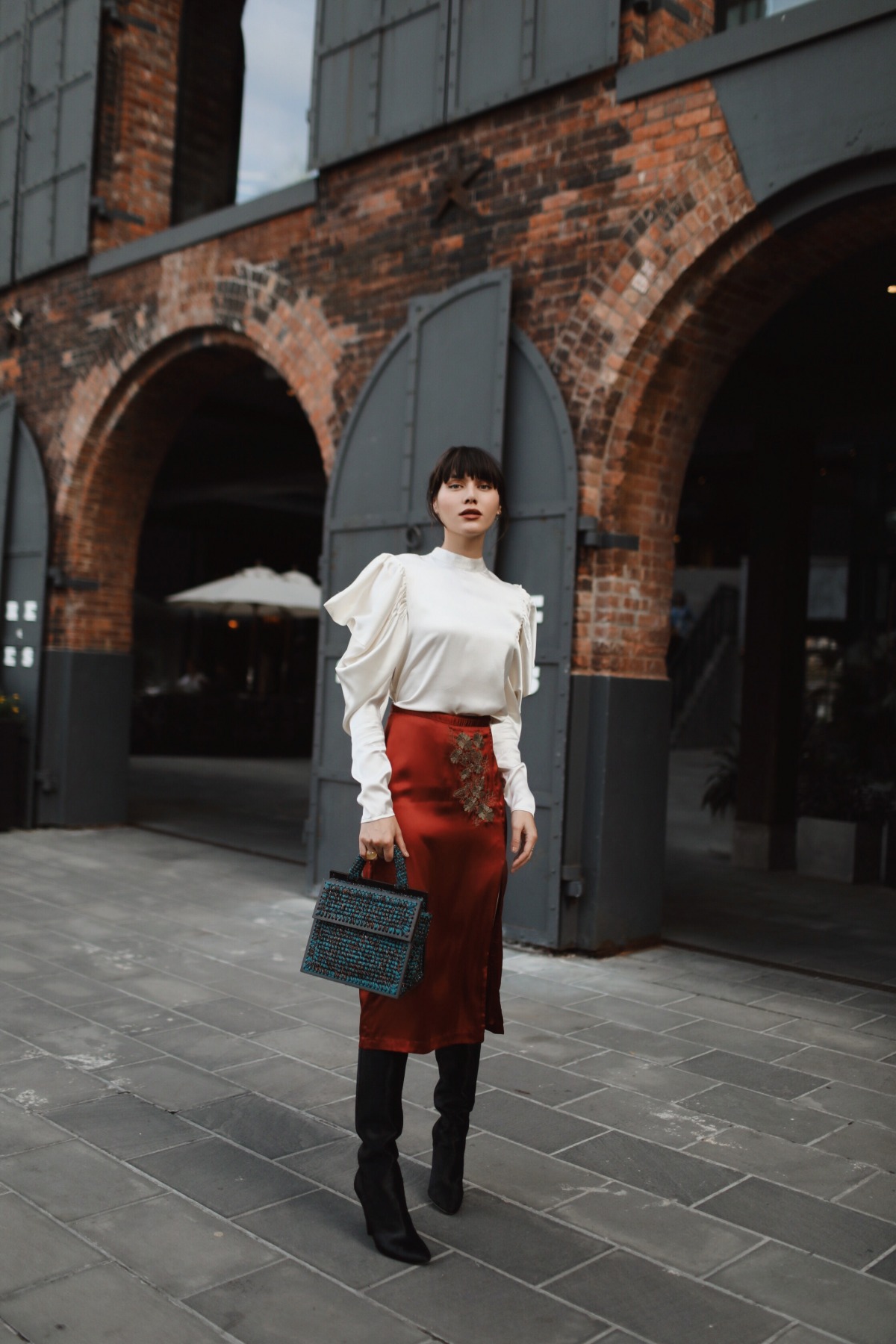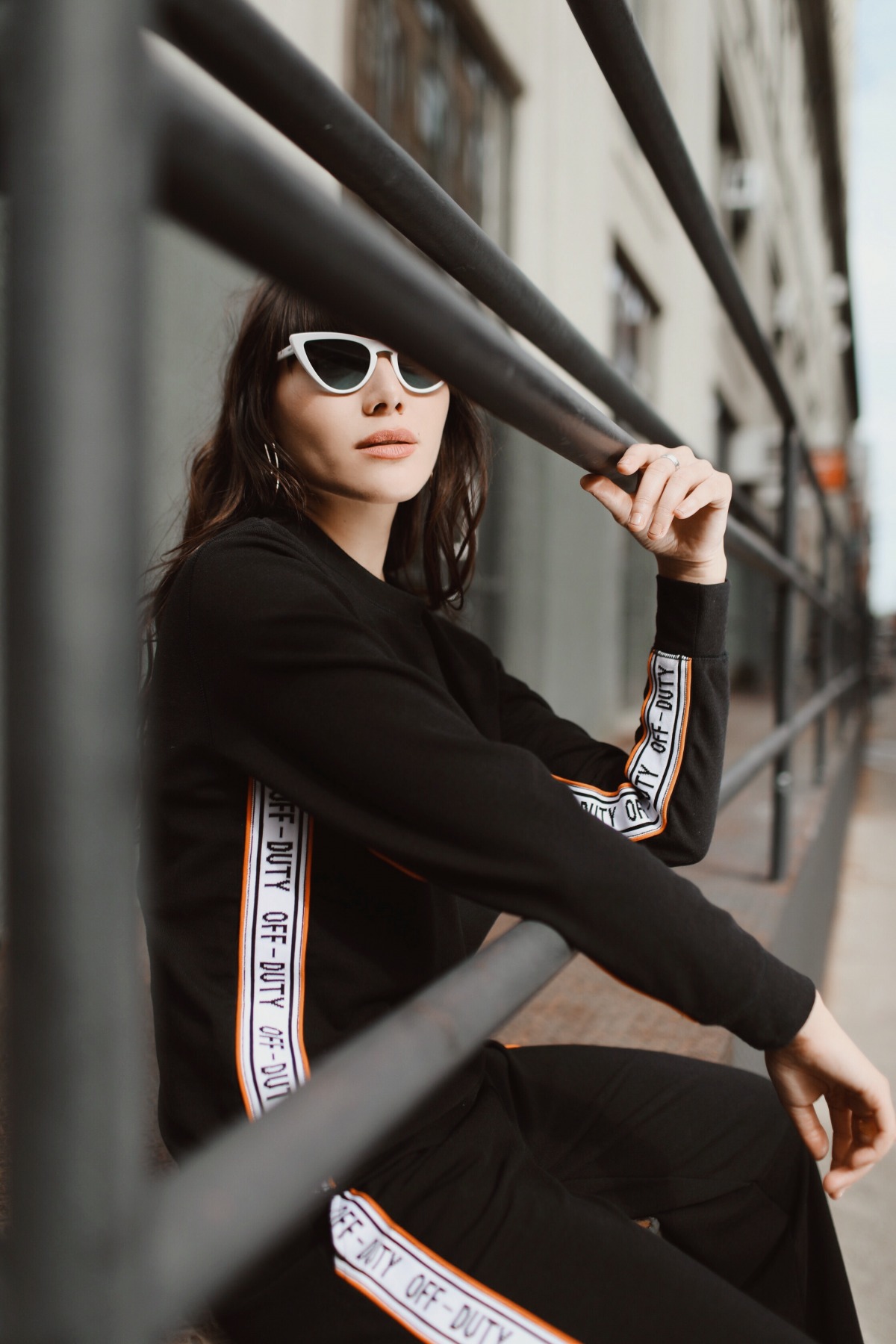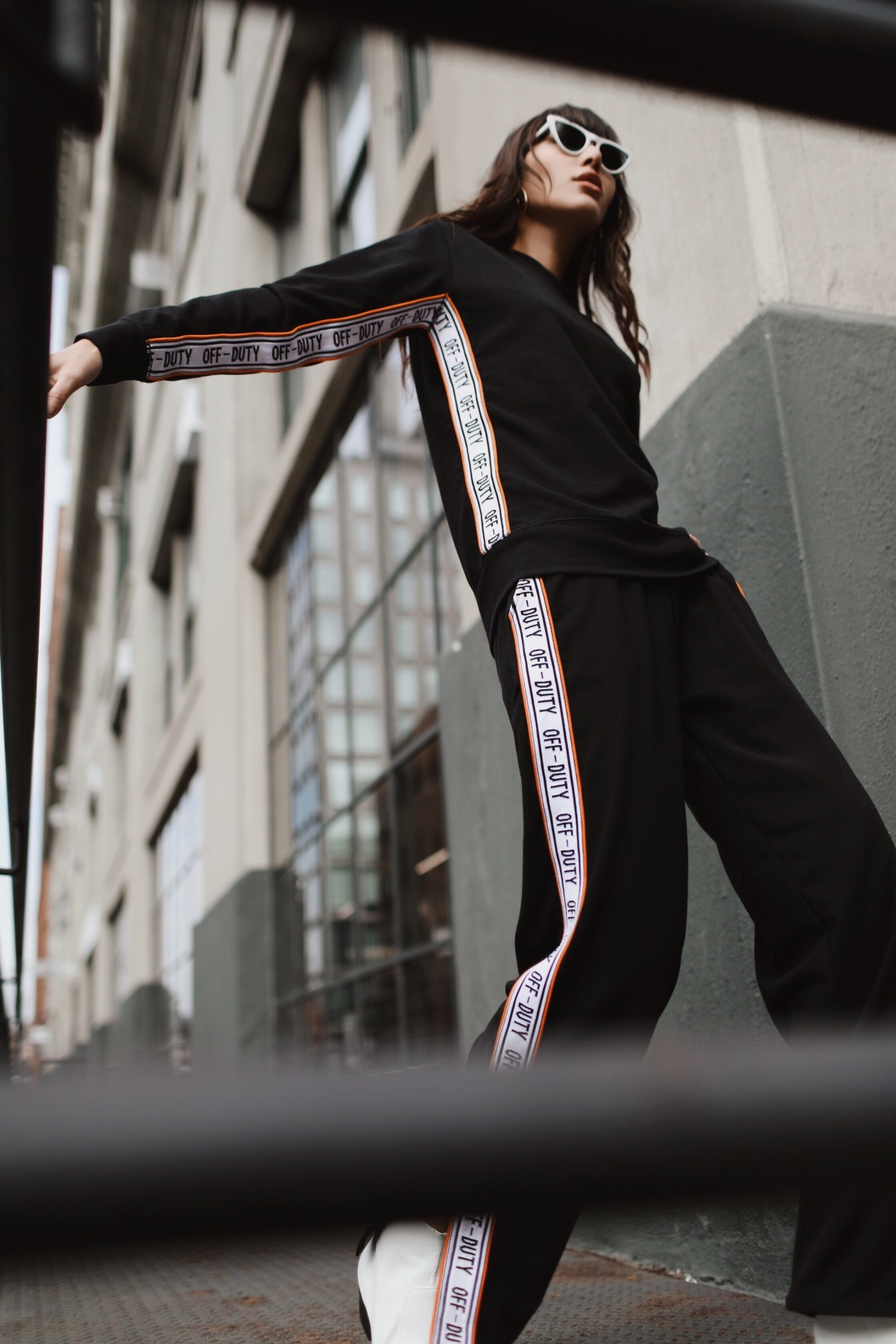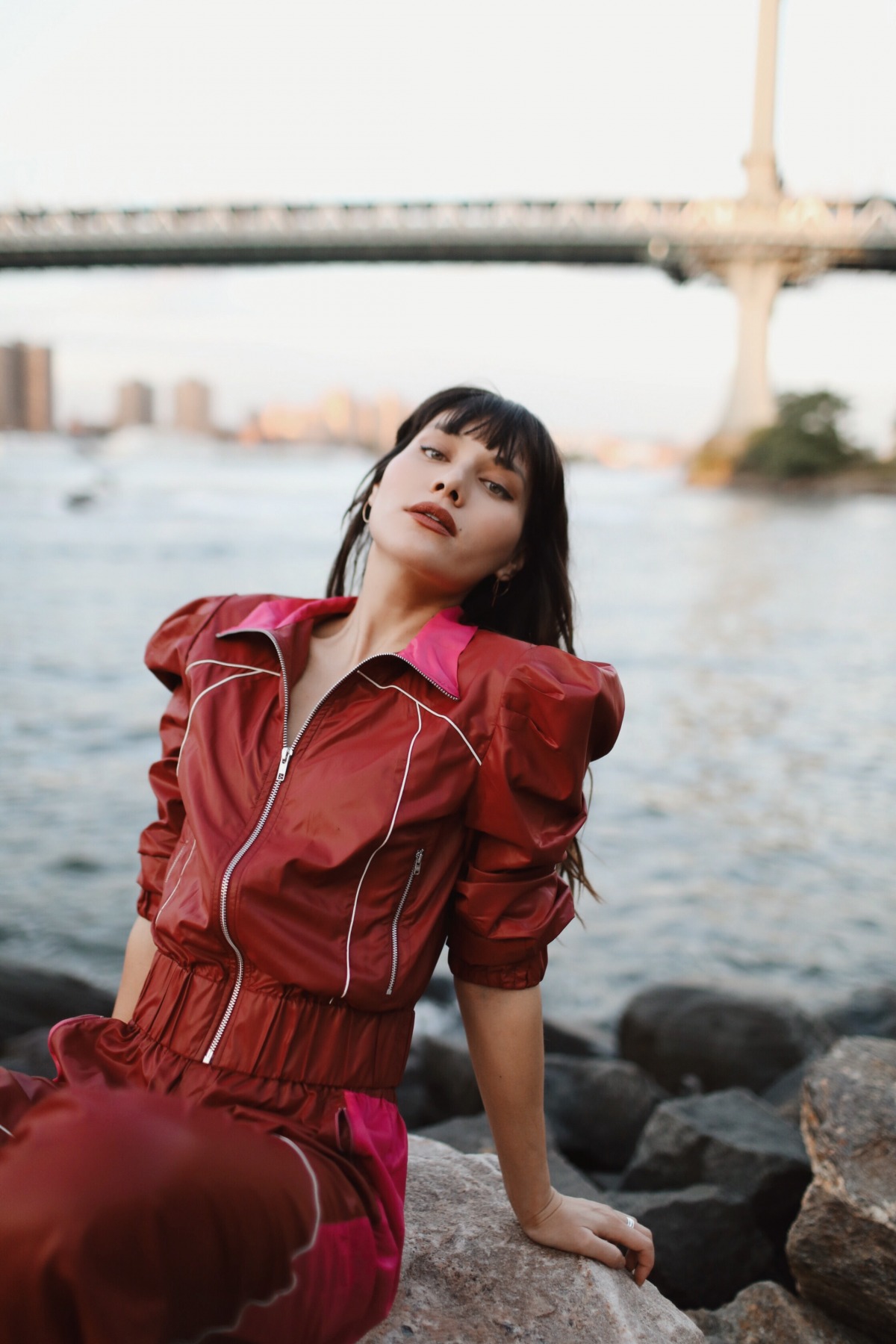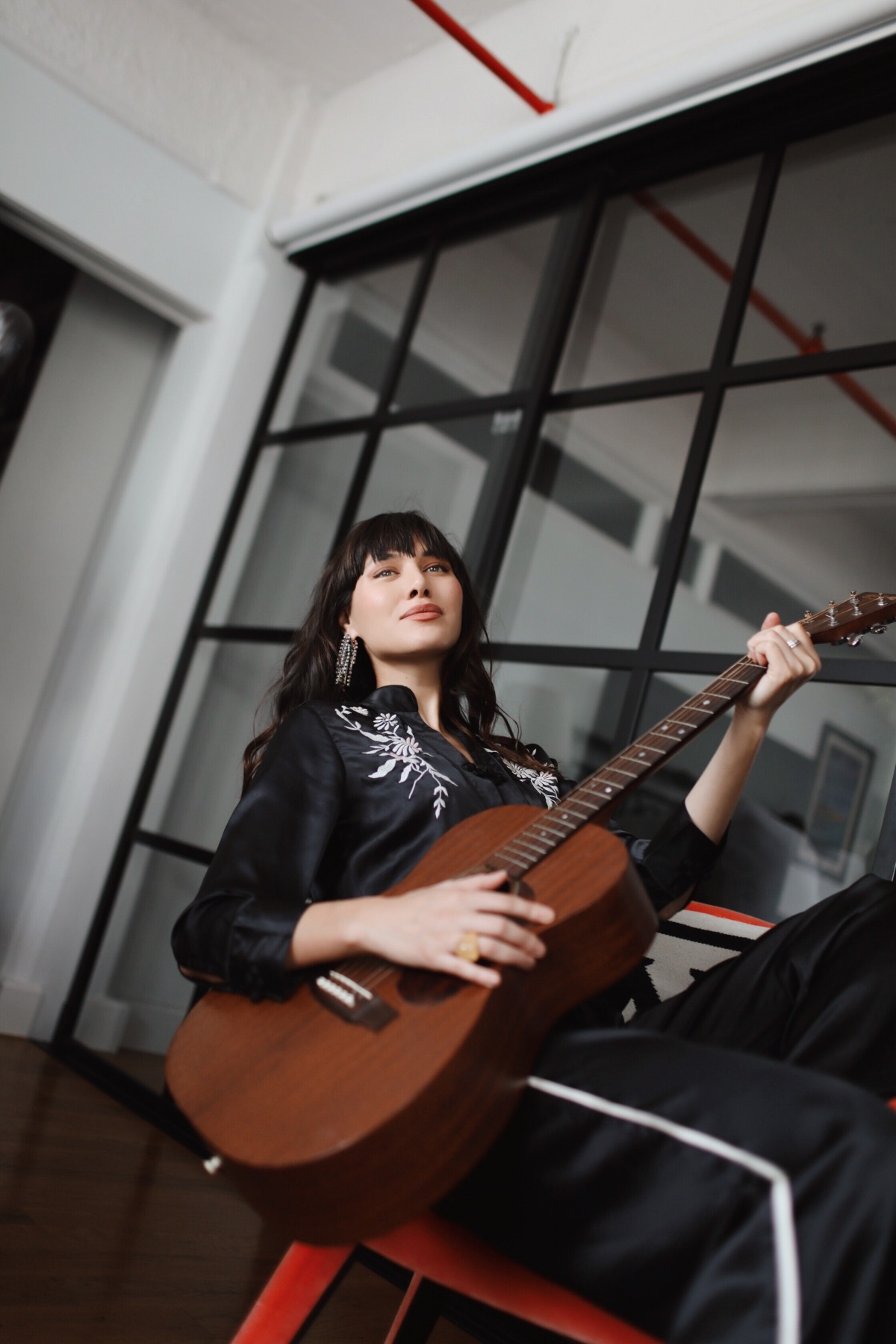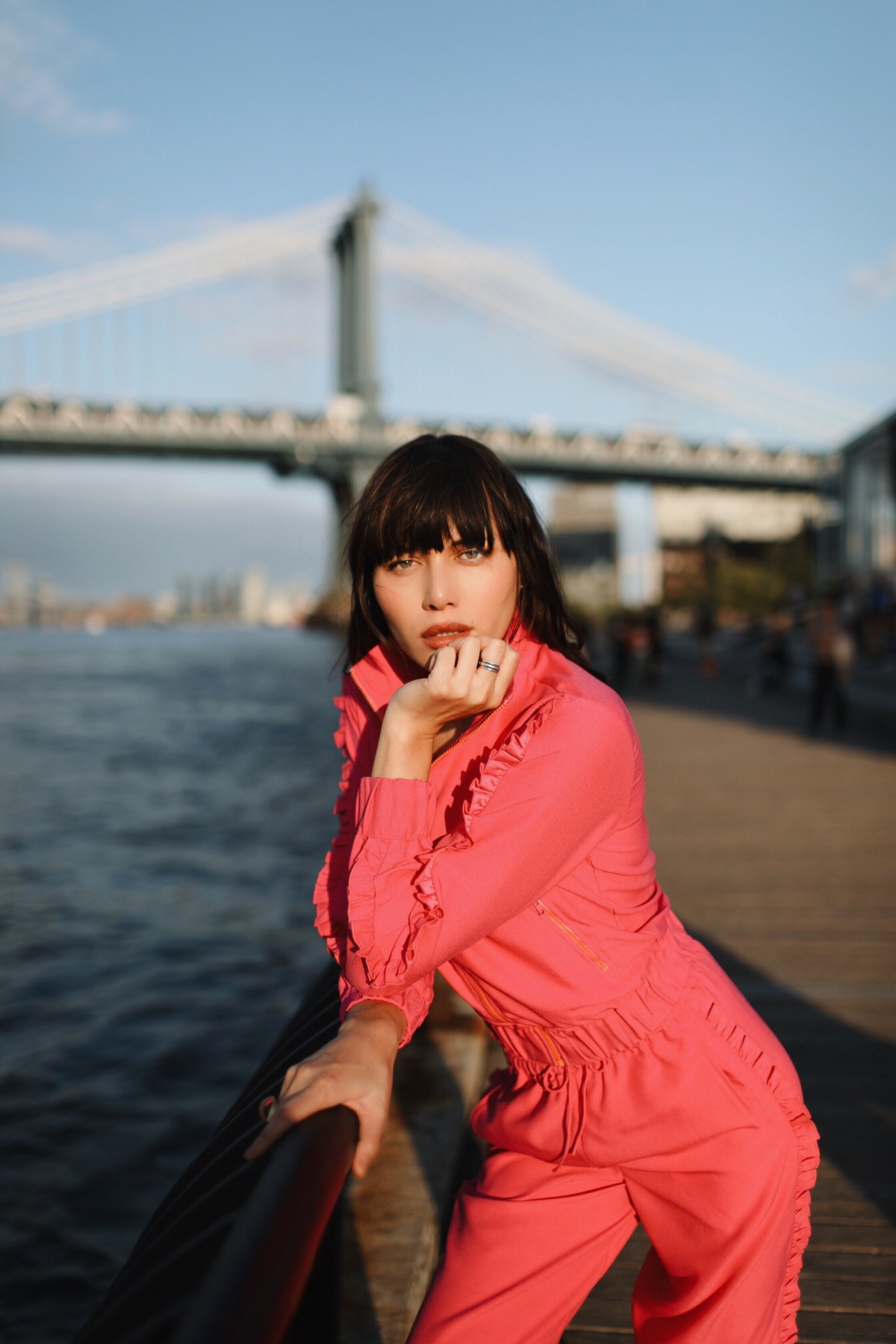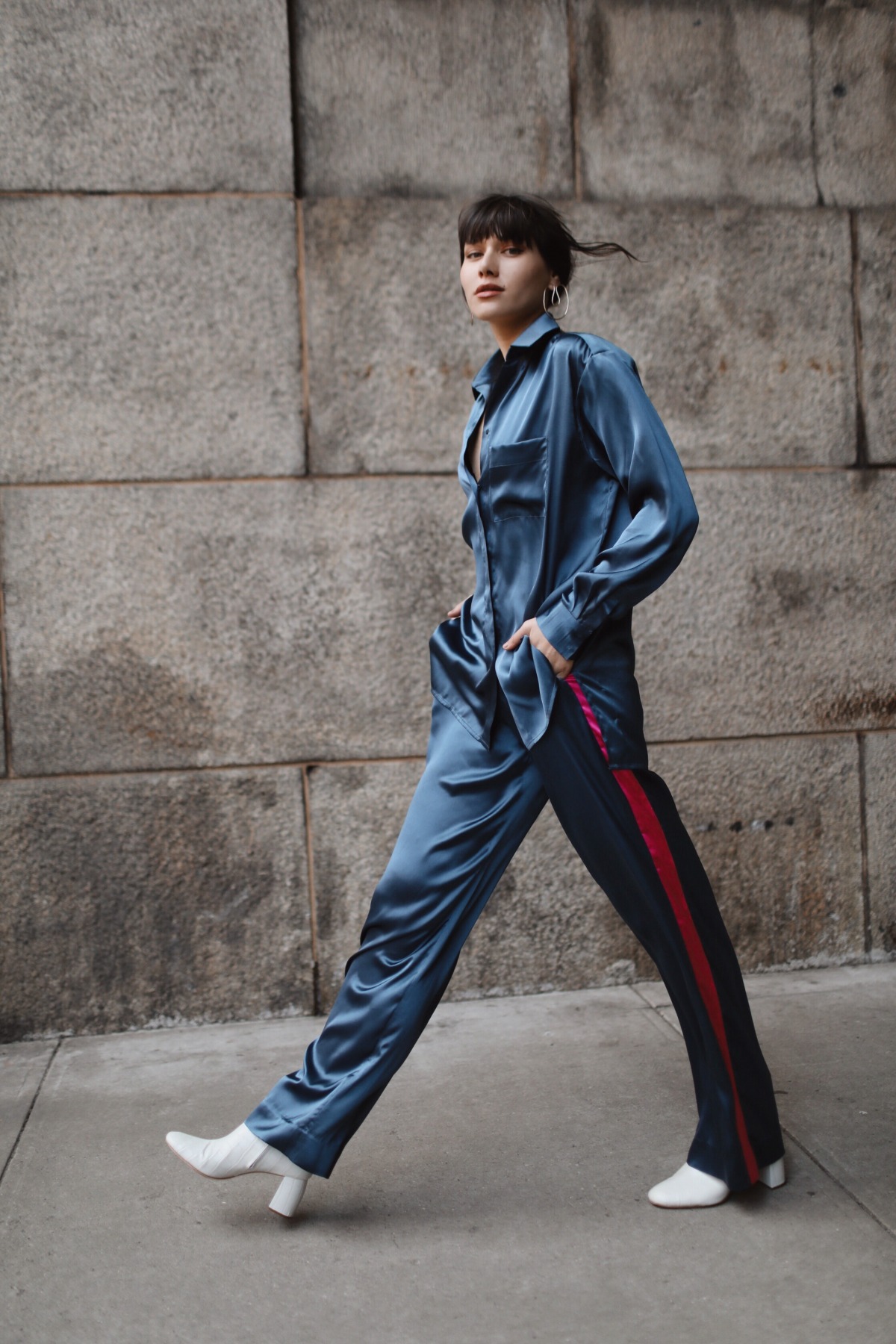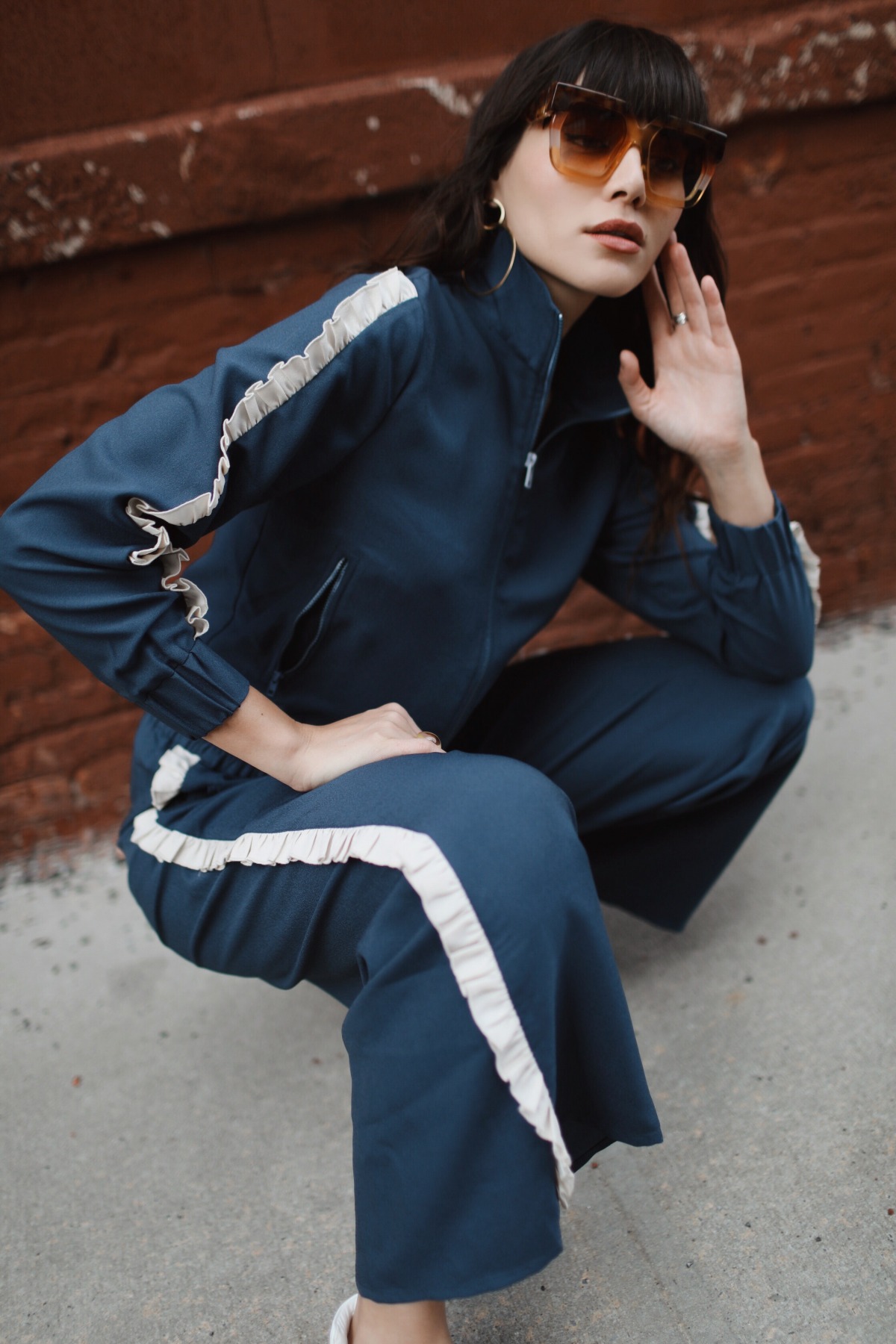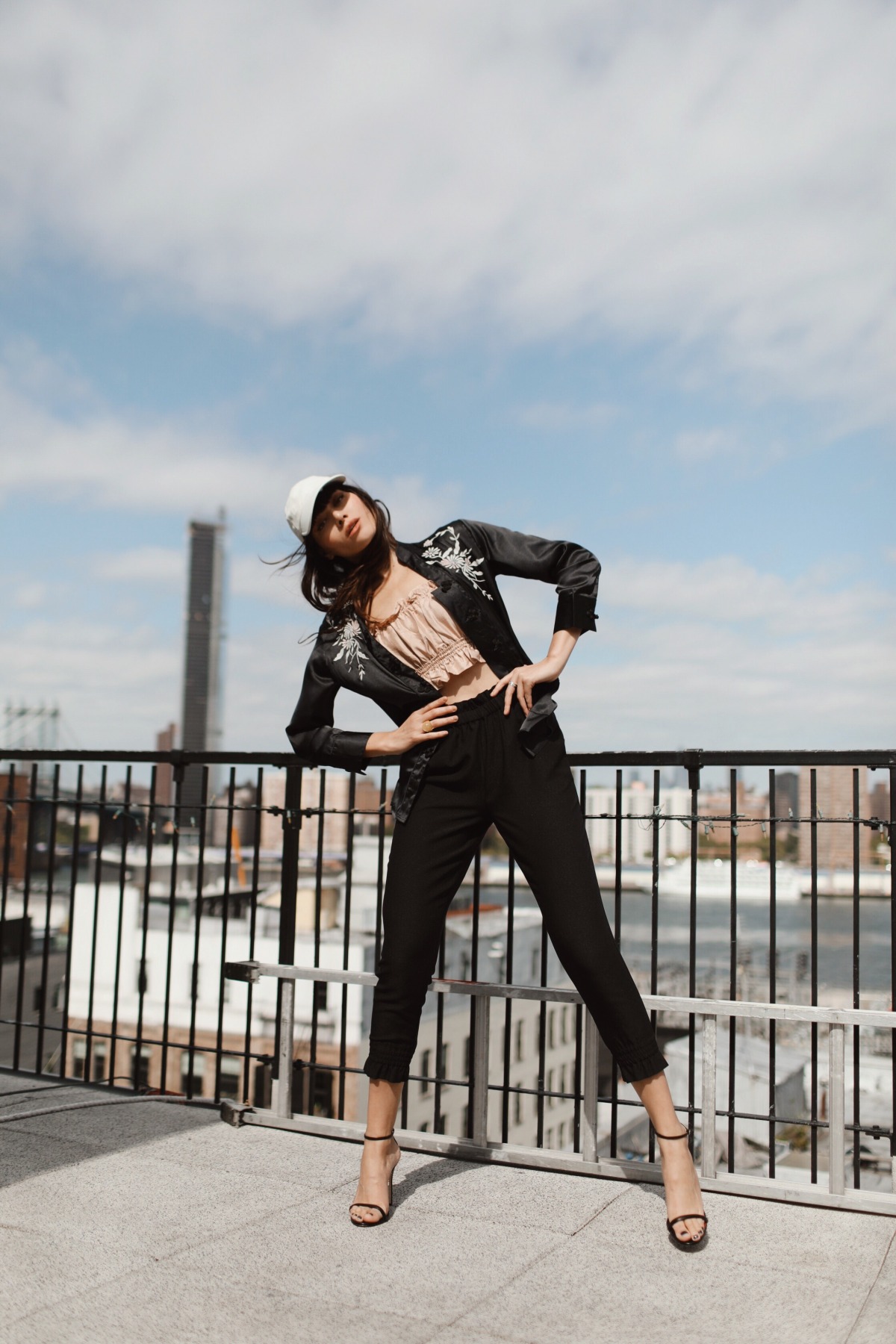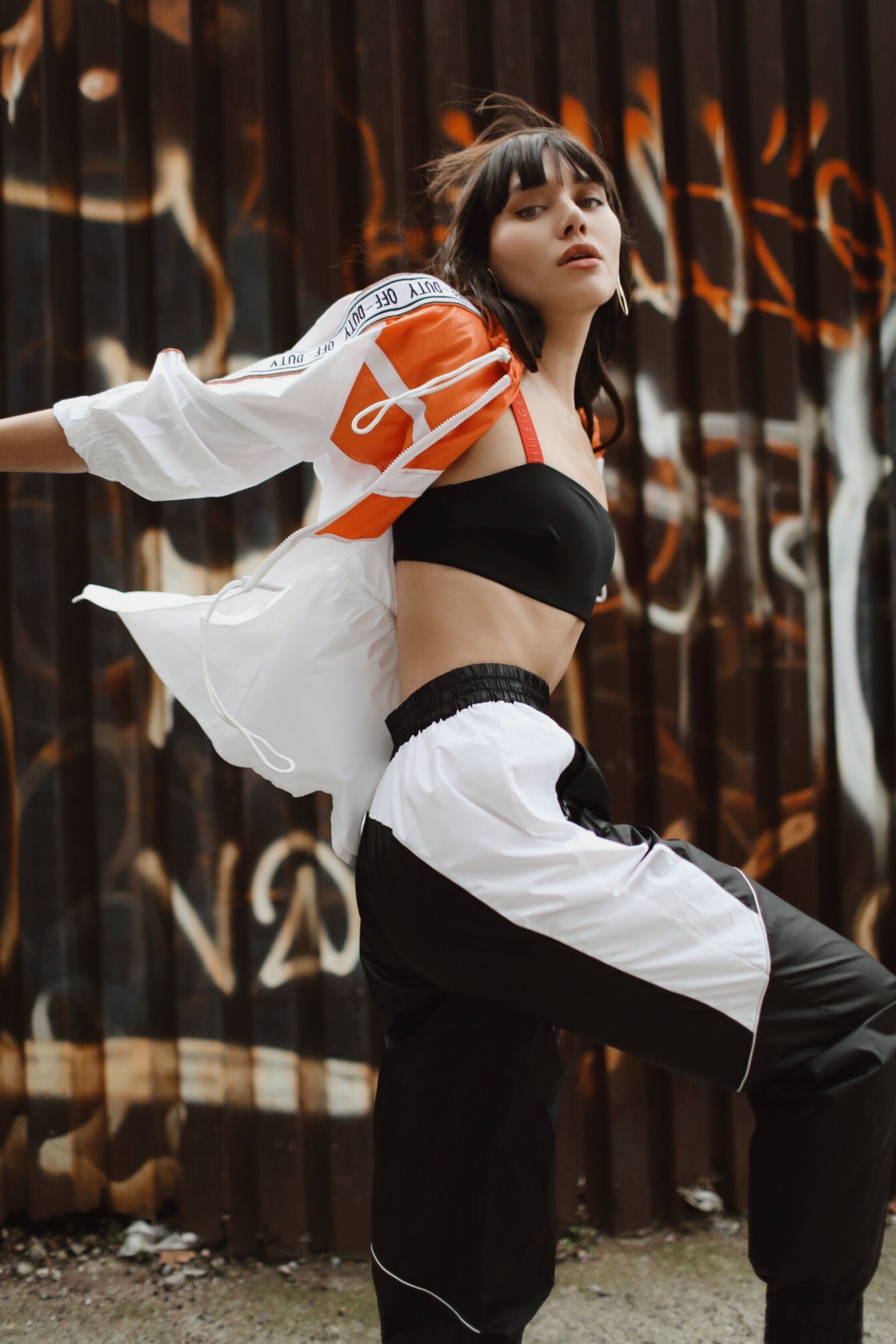 CLICK TO SEE MORE FROM OUR CAMPAIGN SHOOT!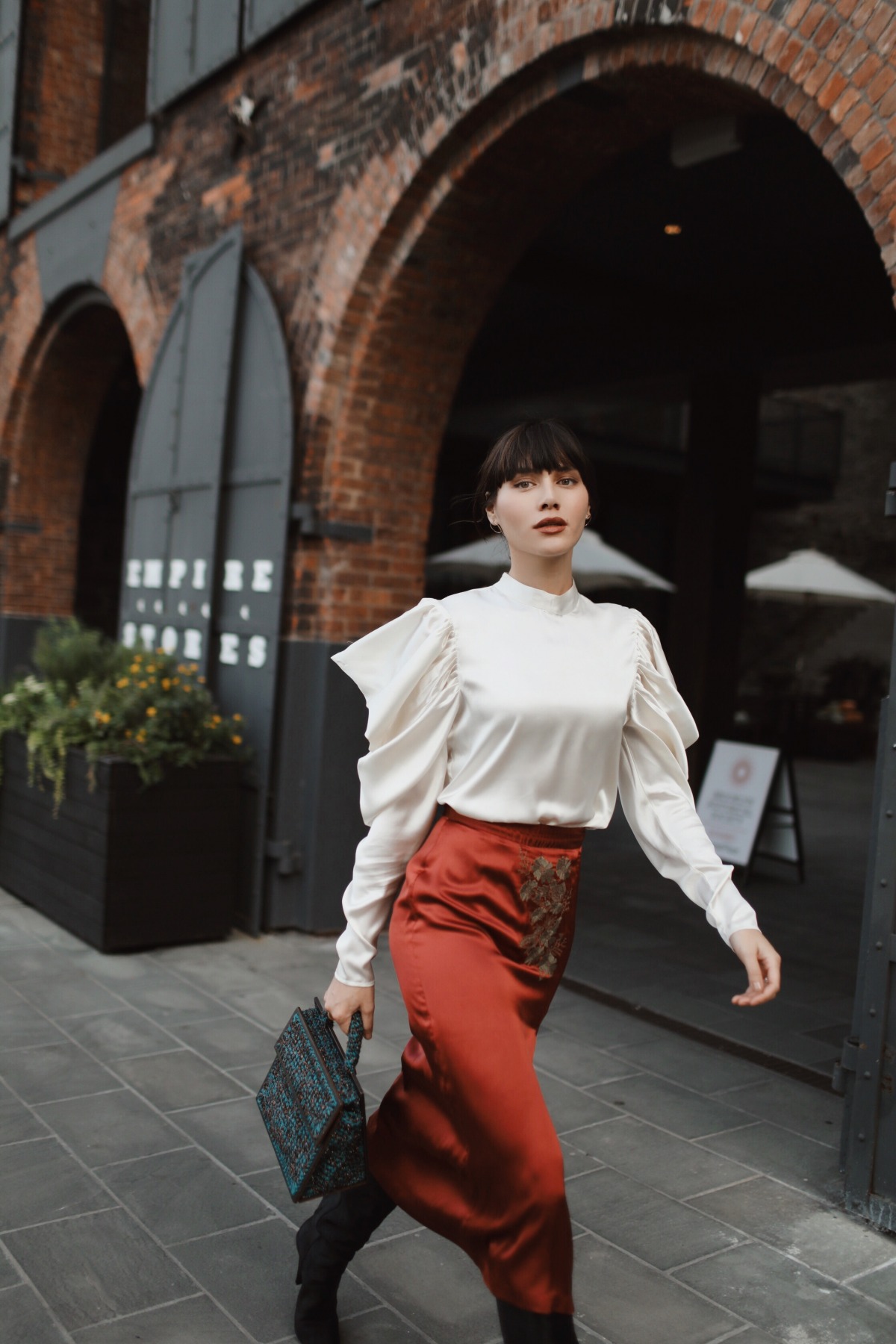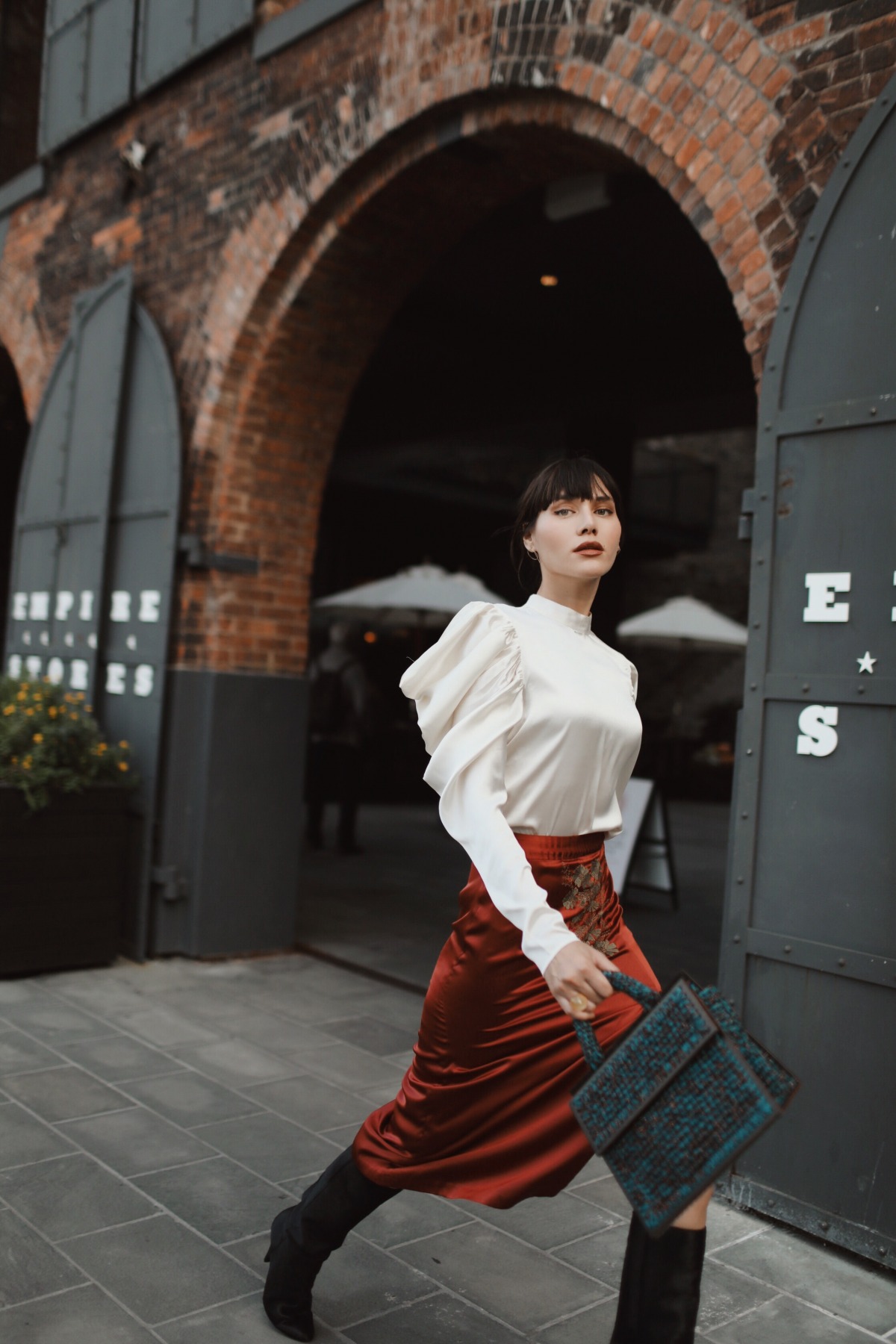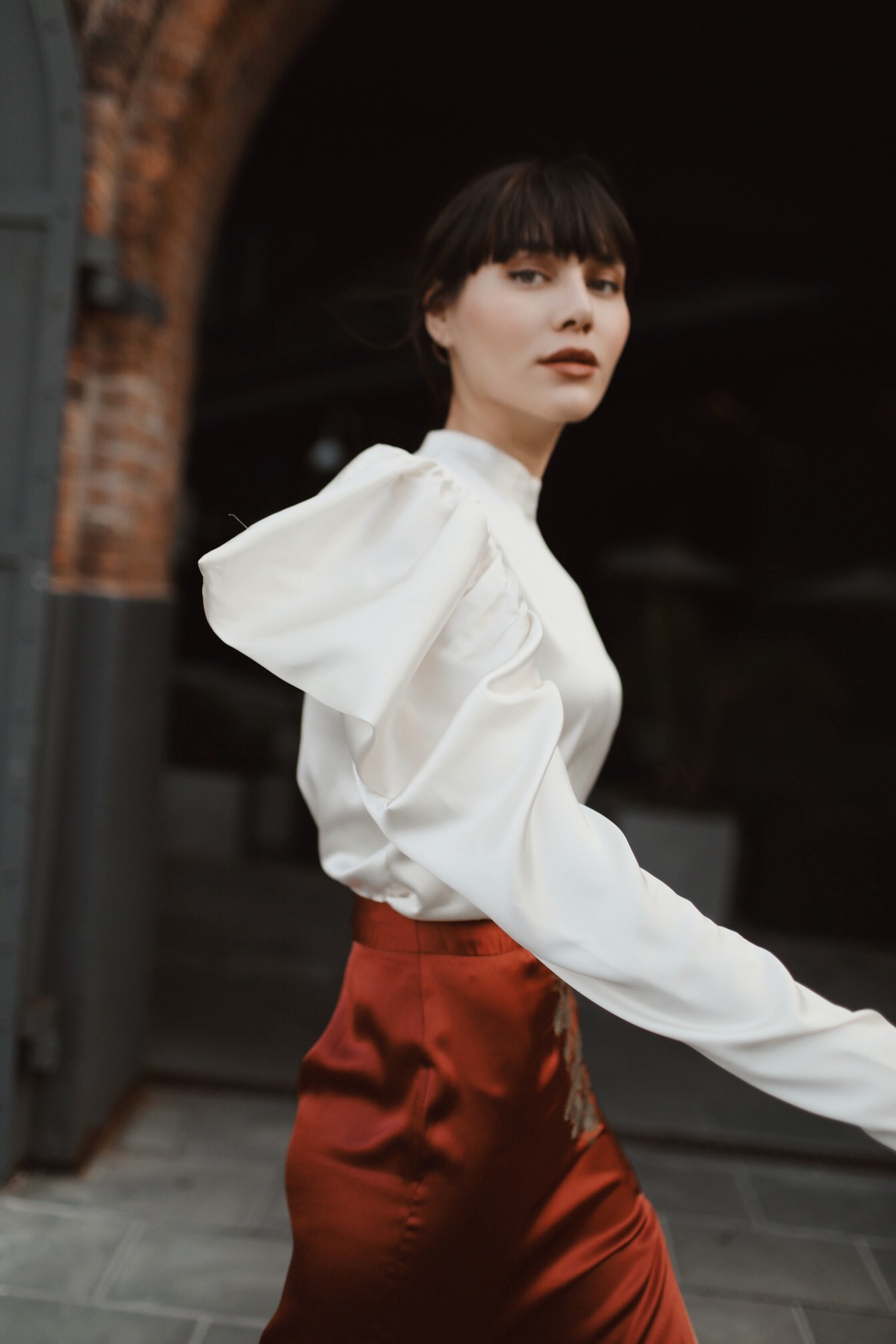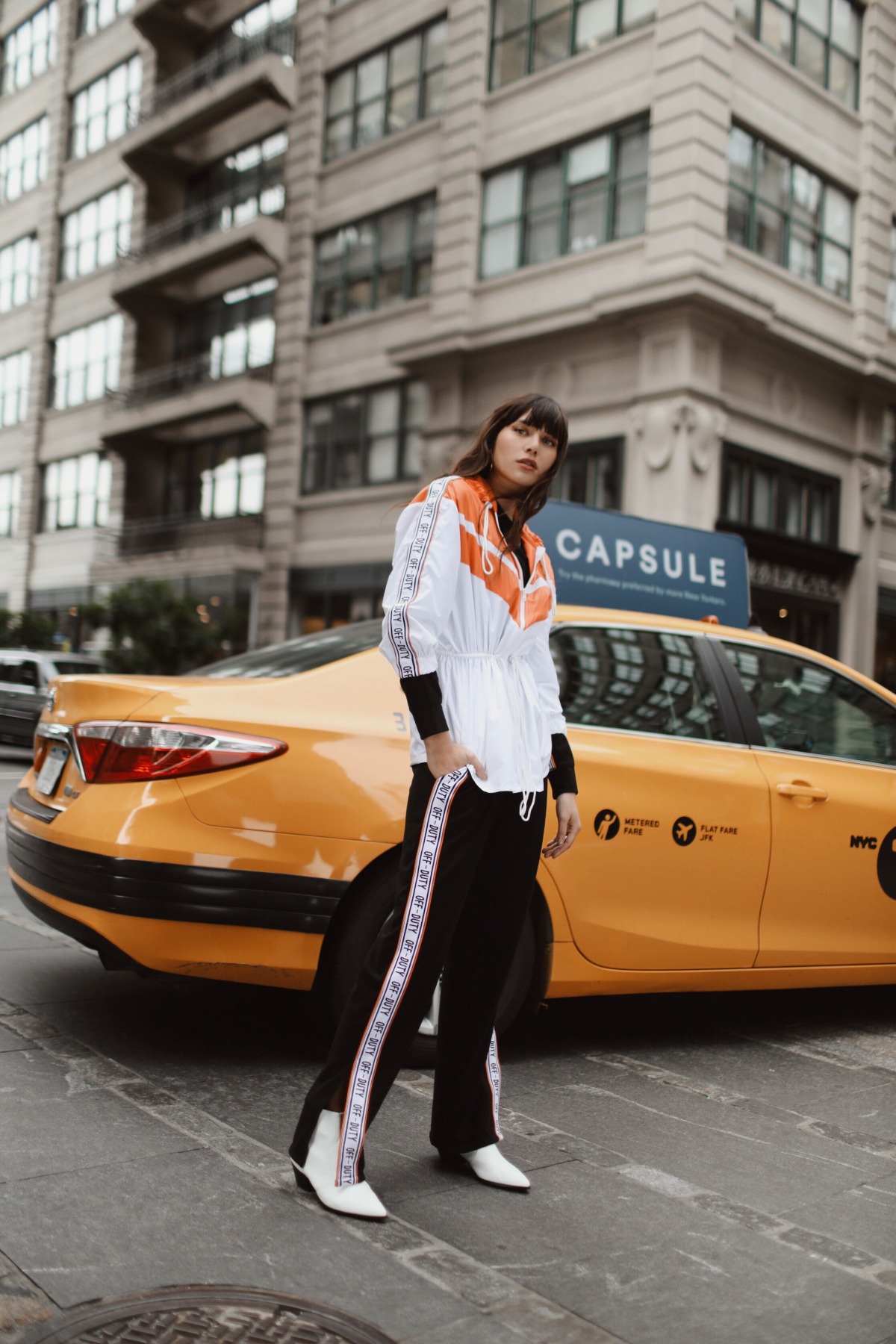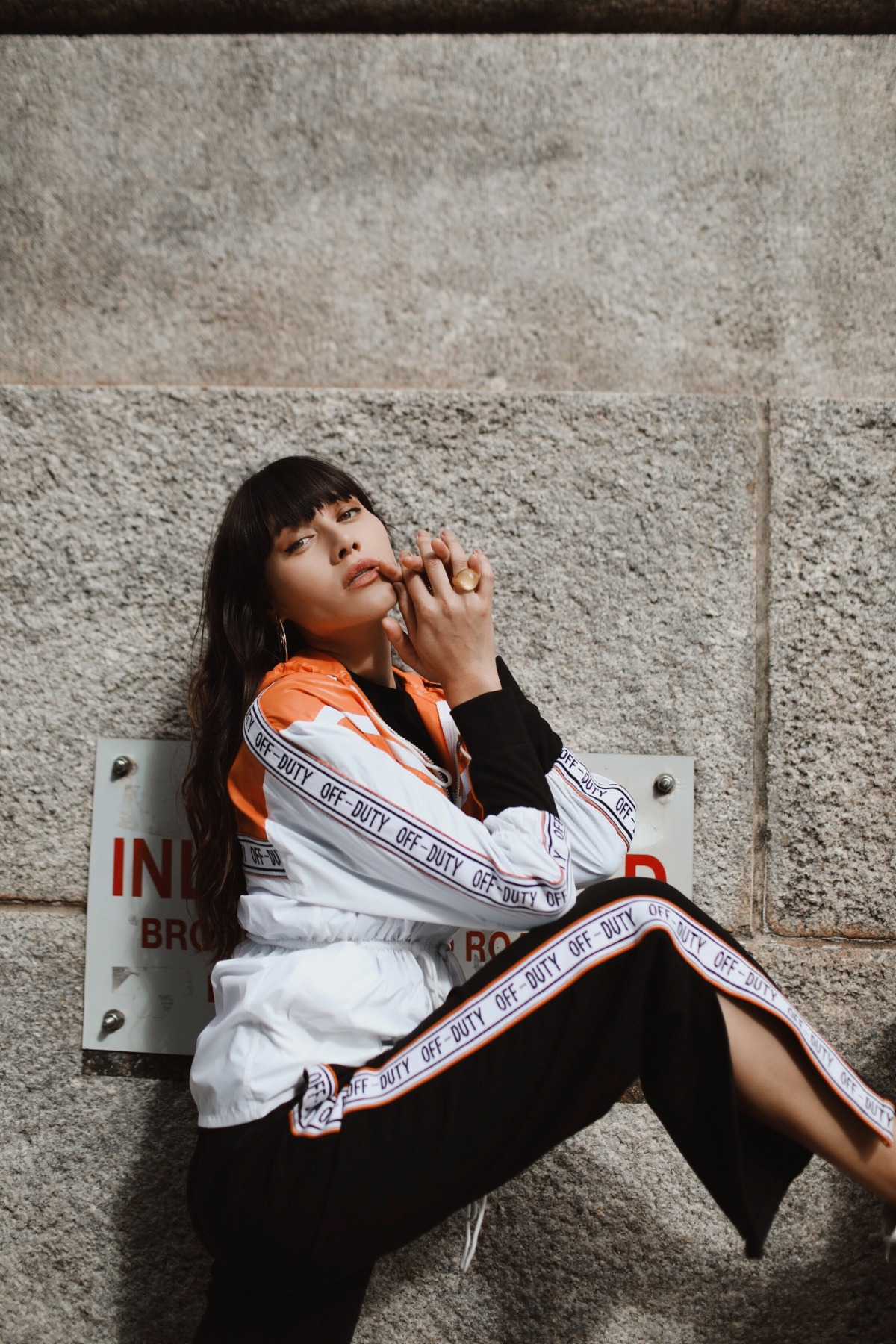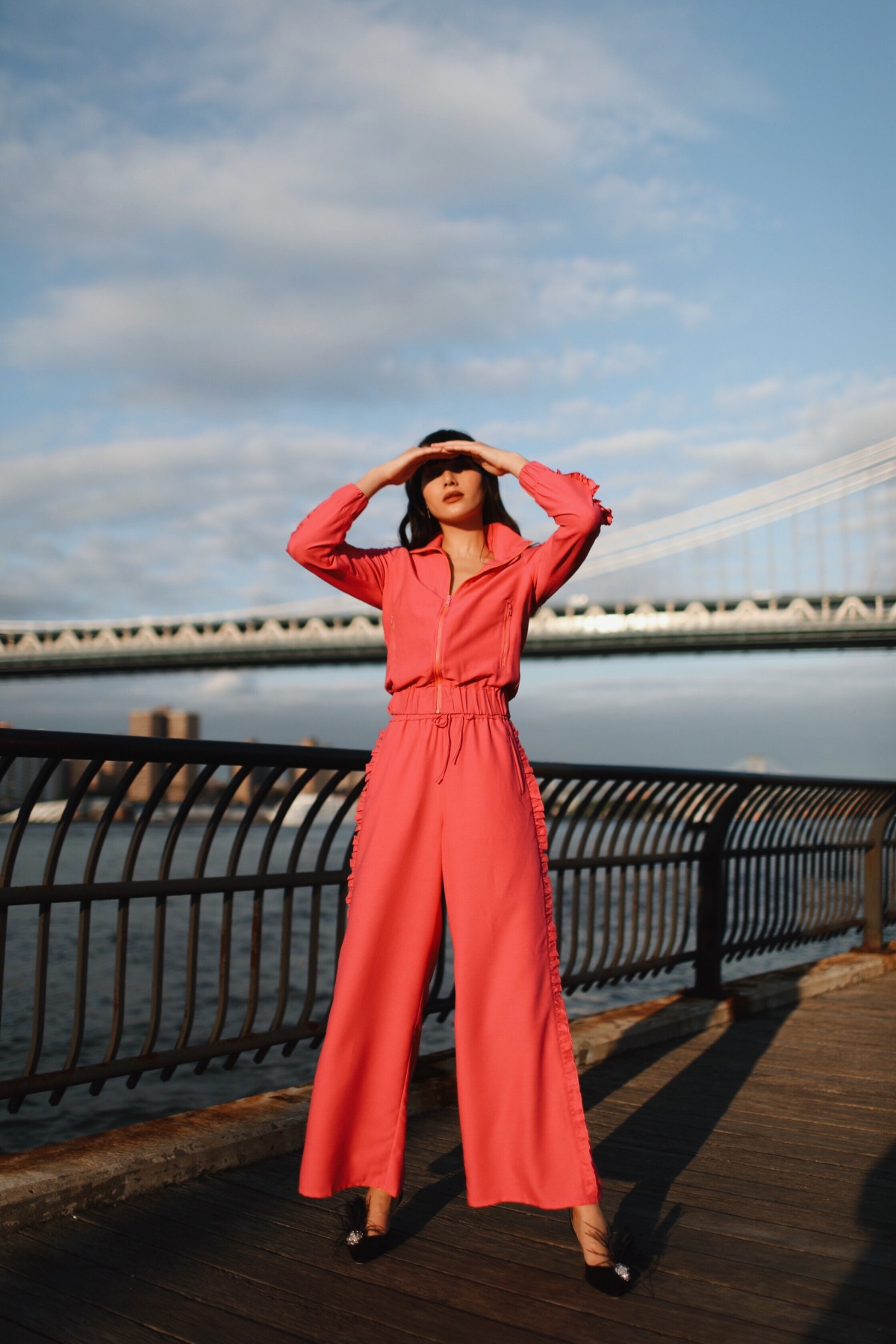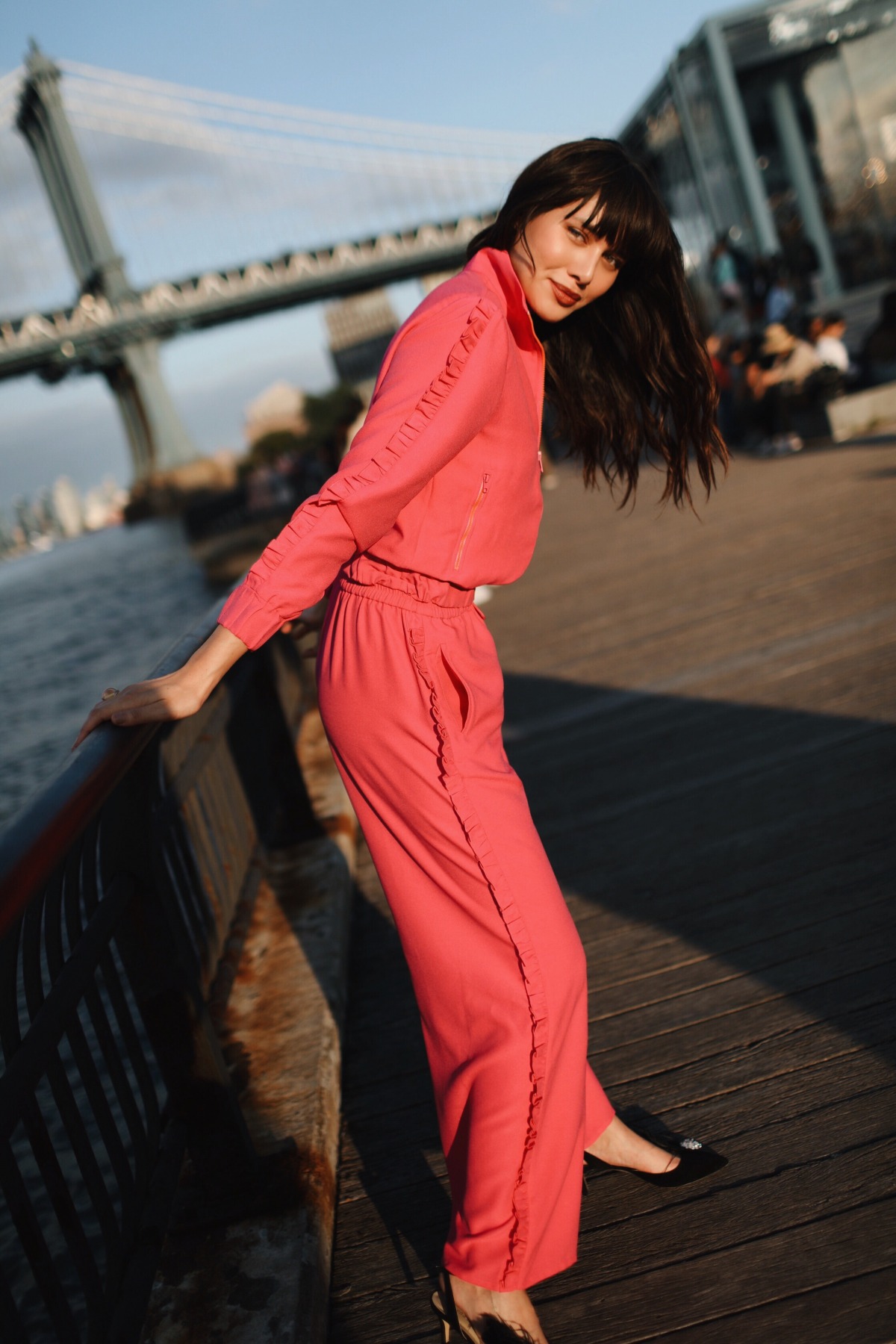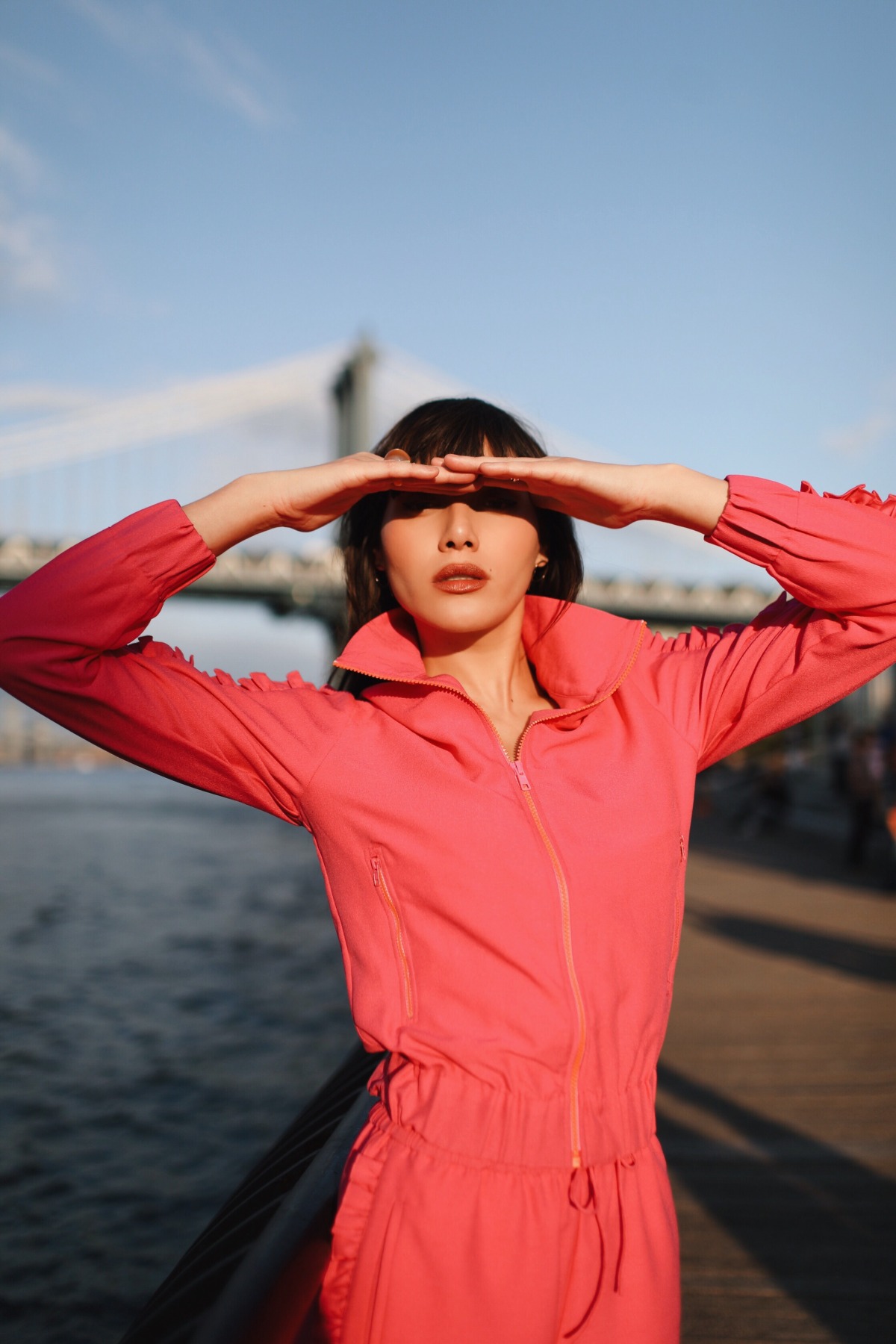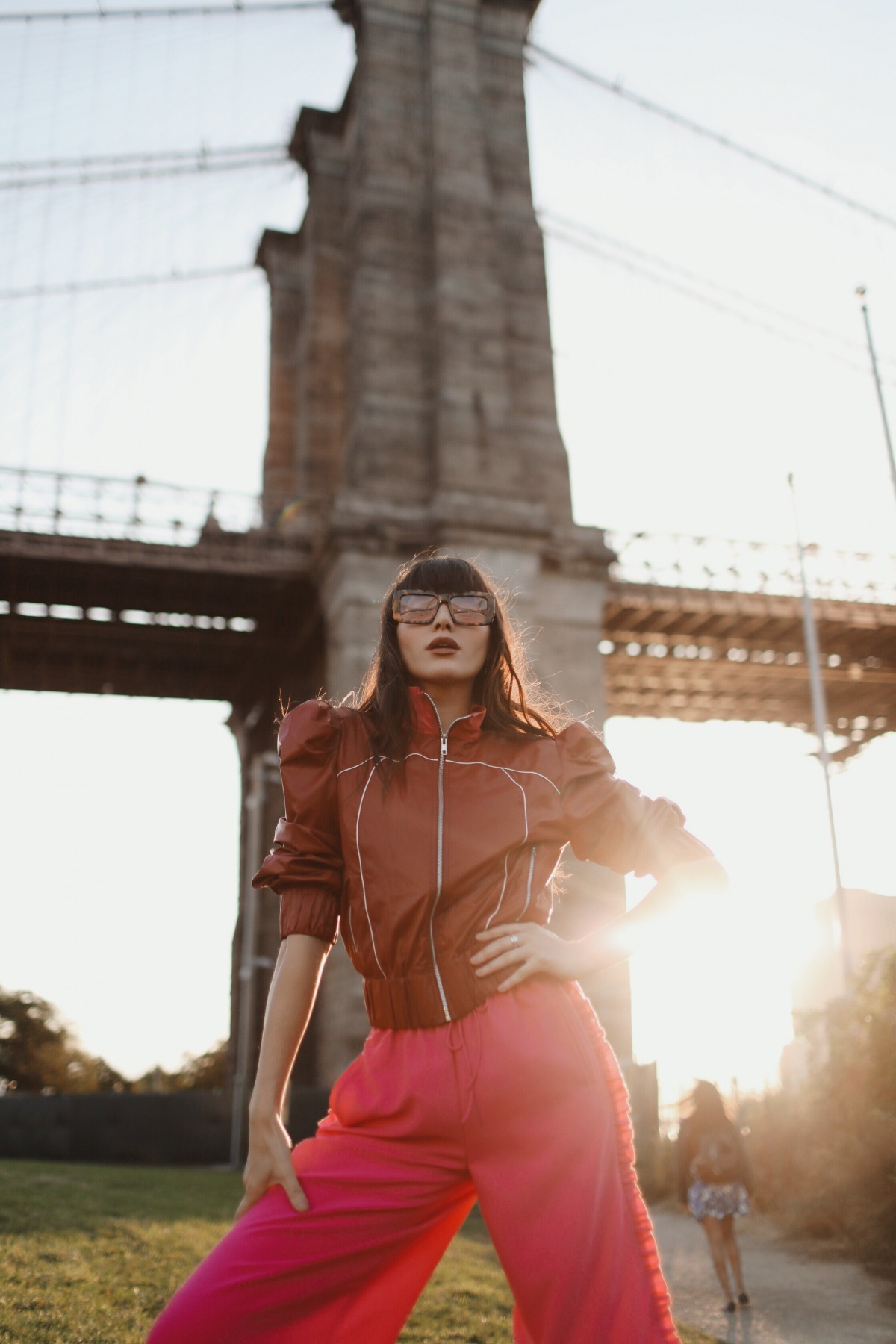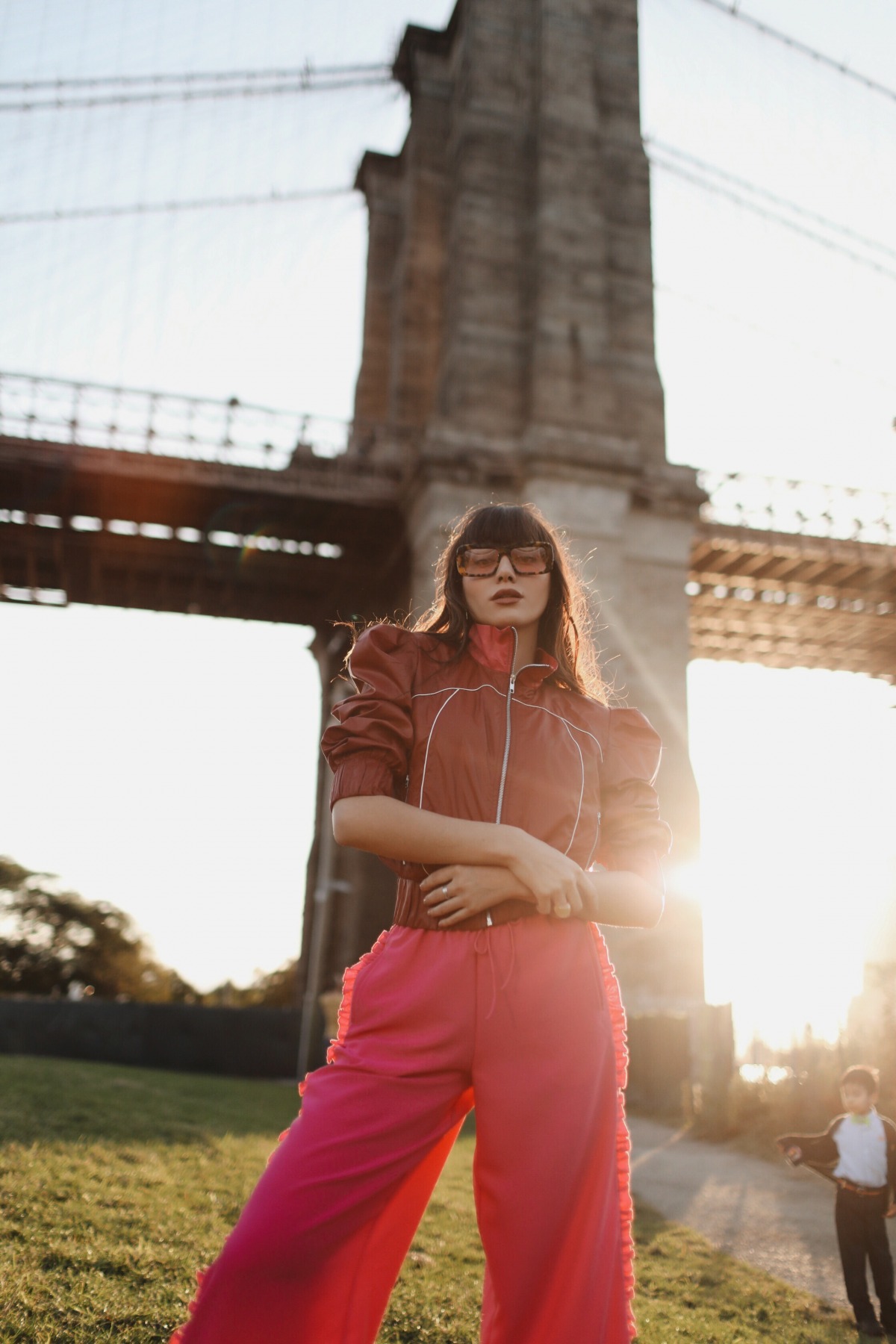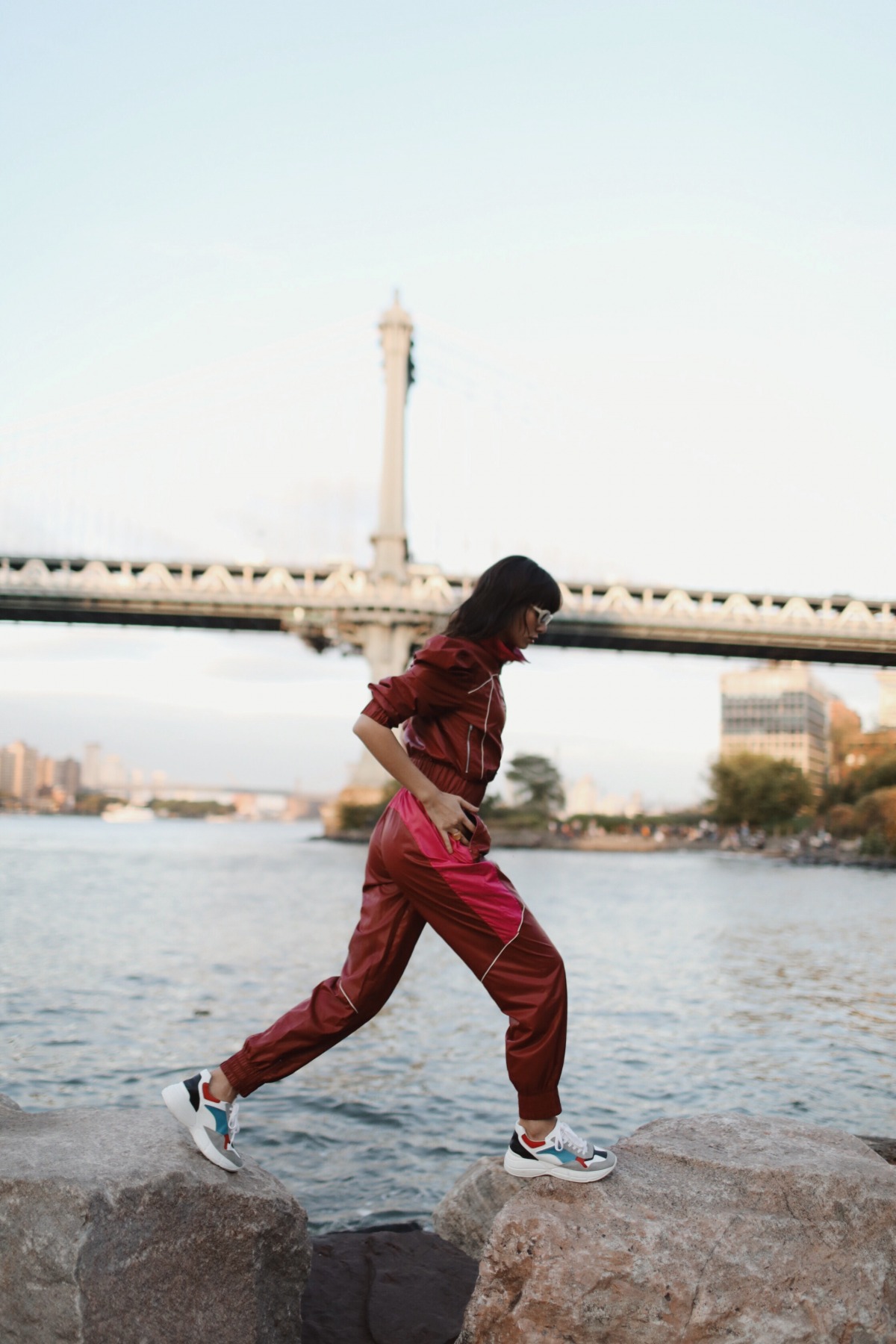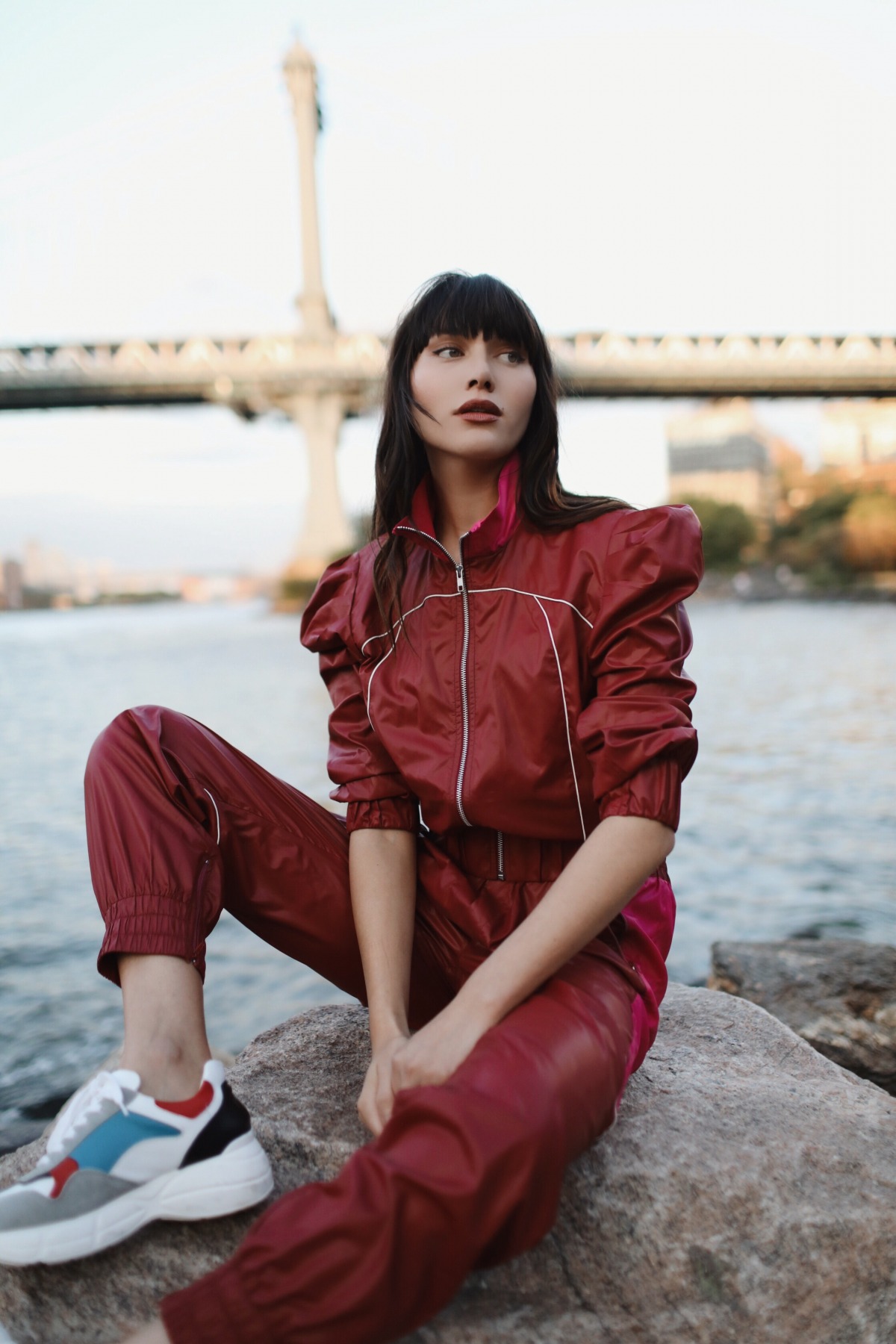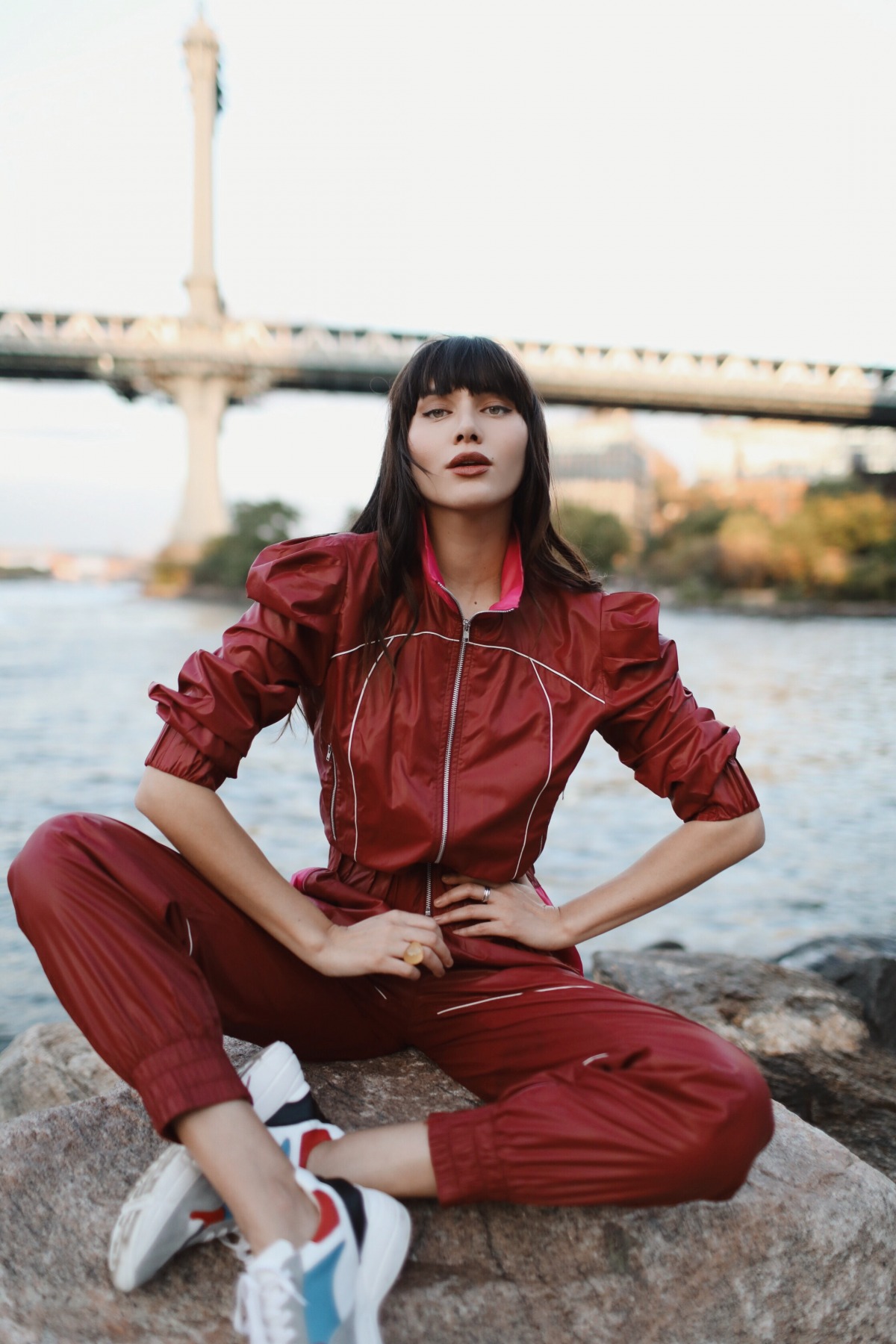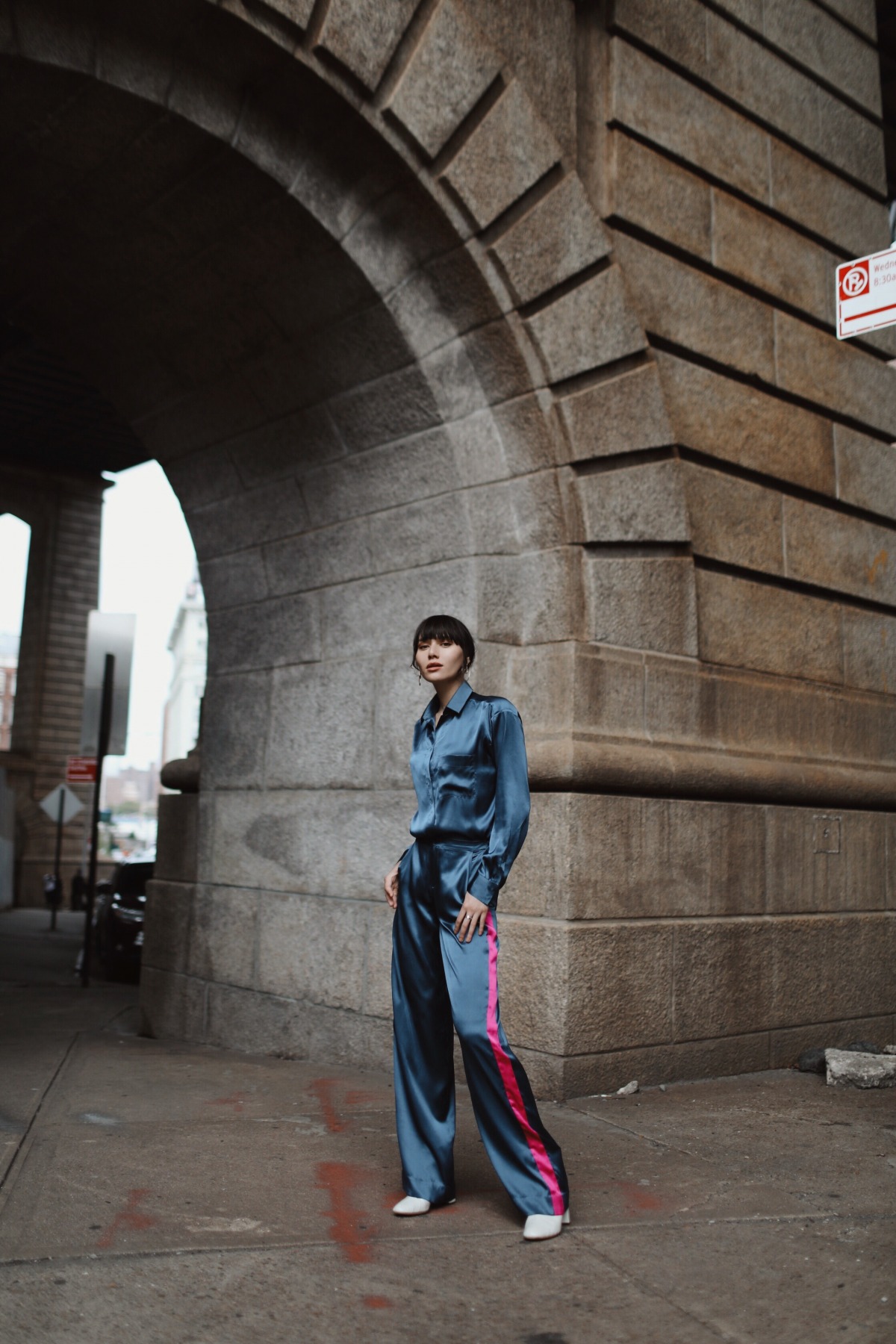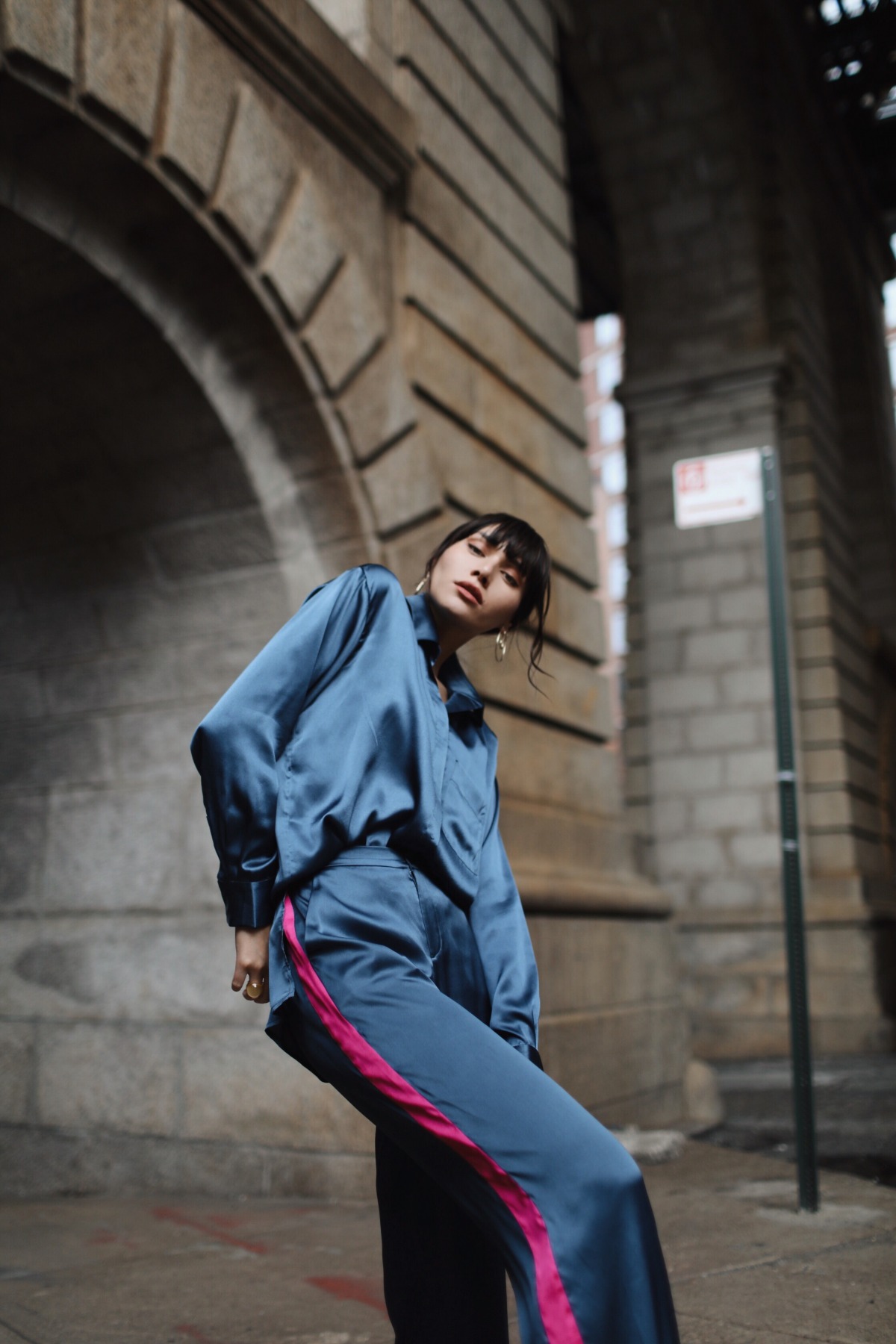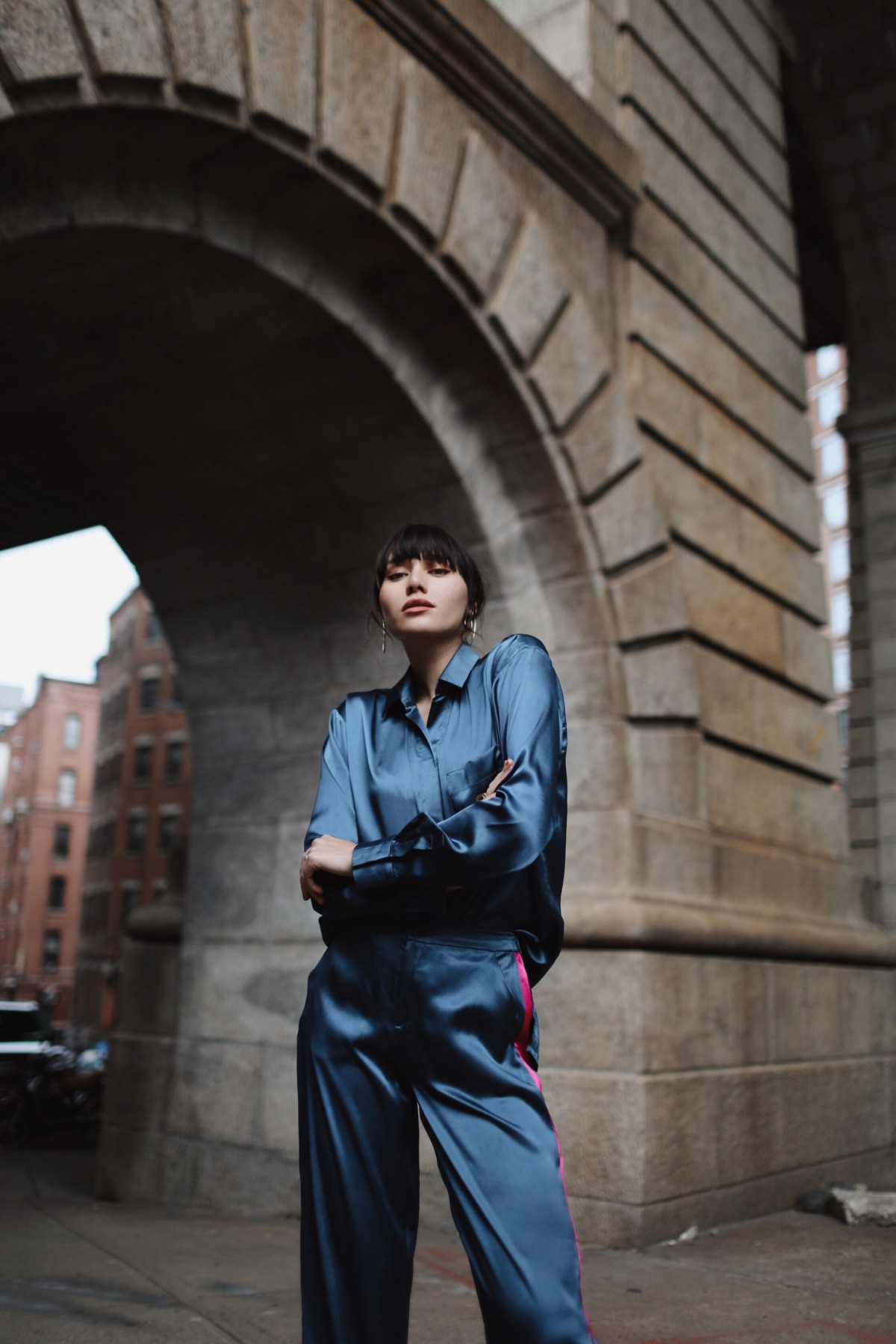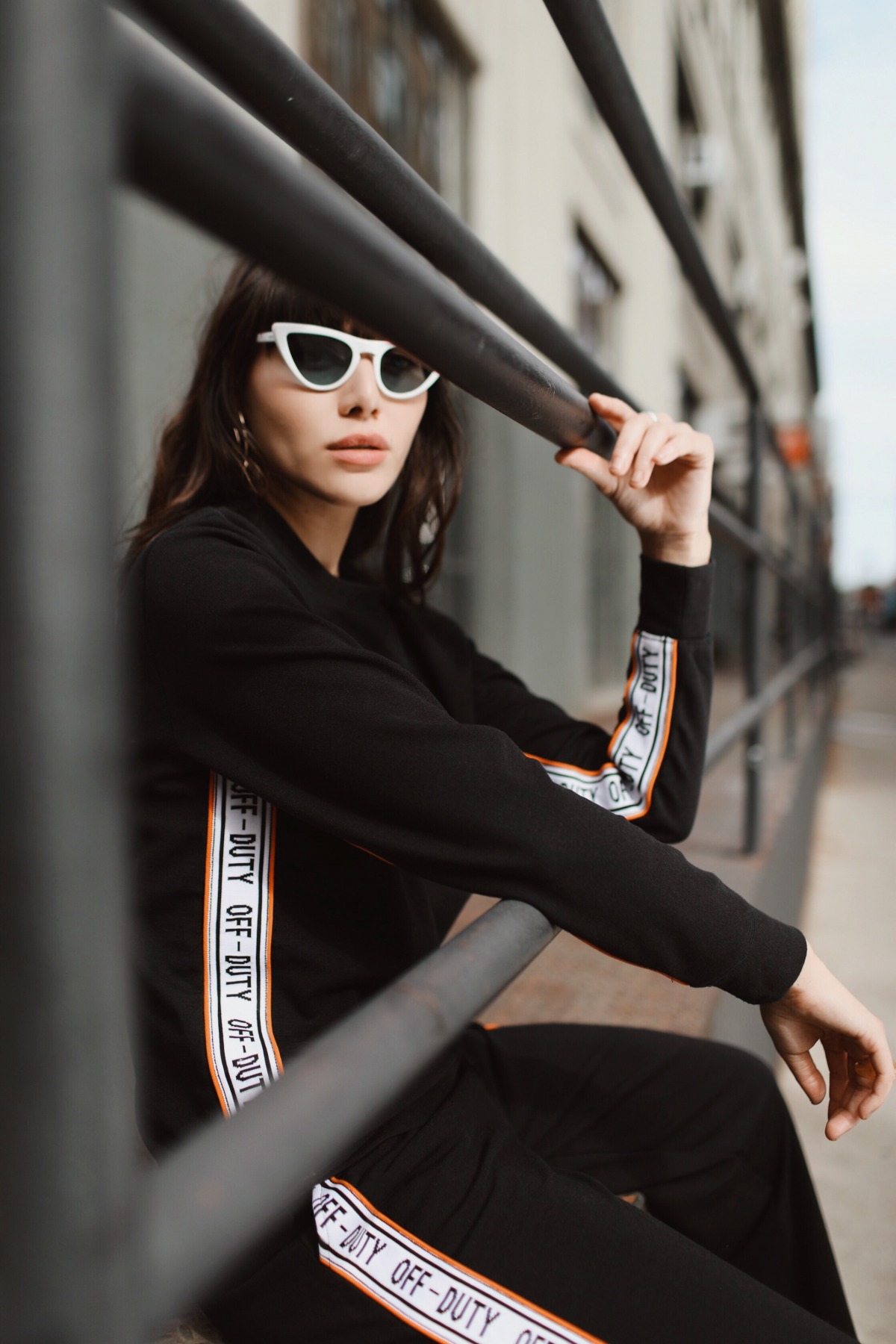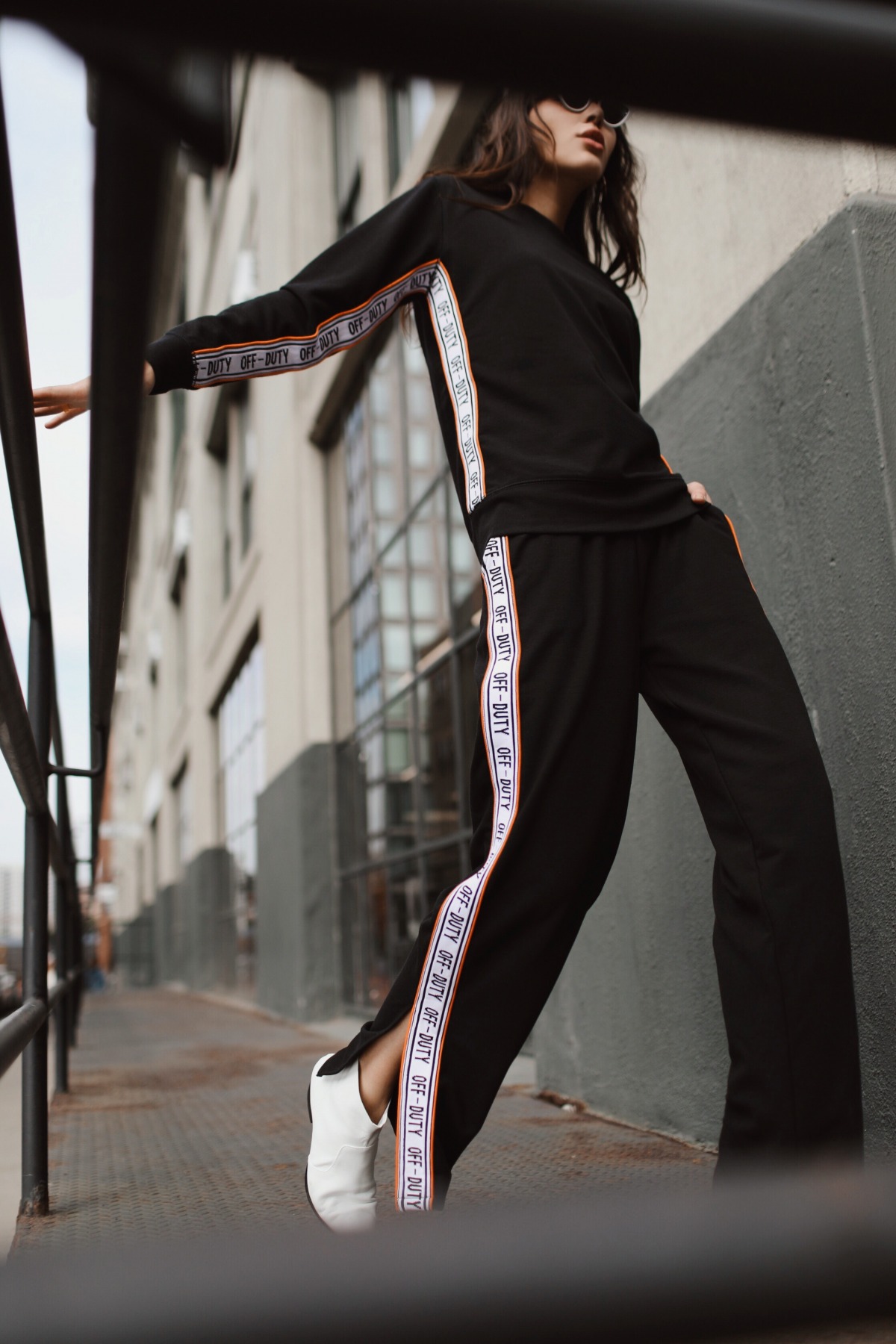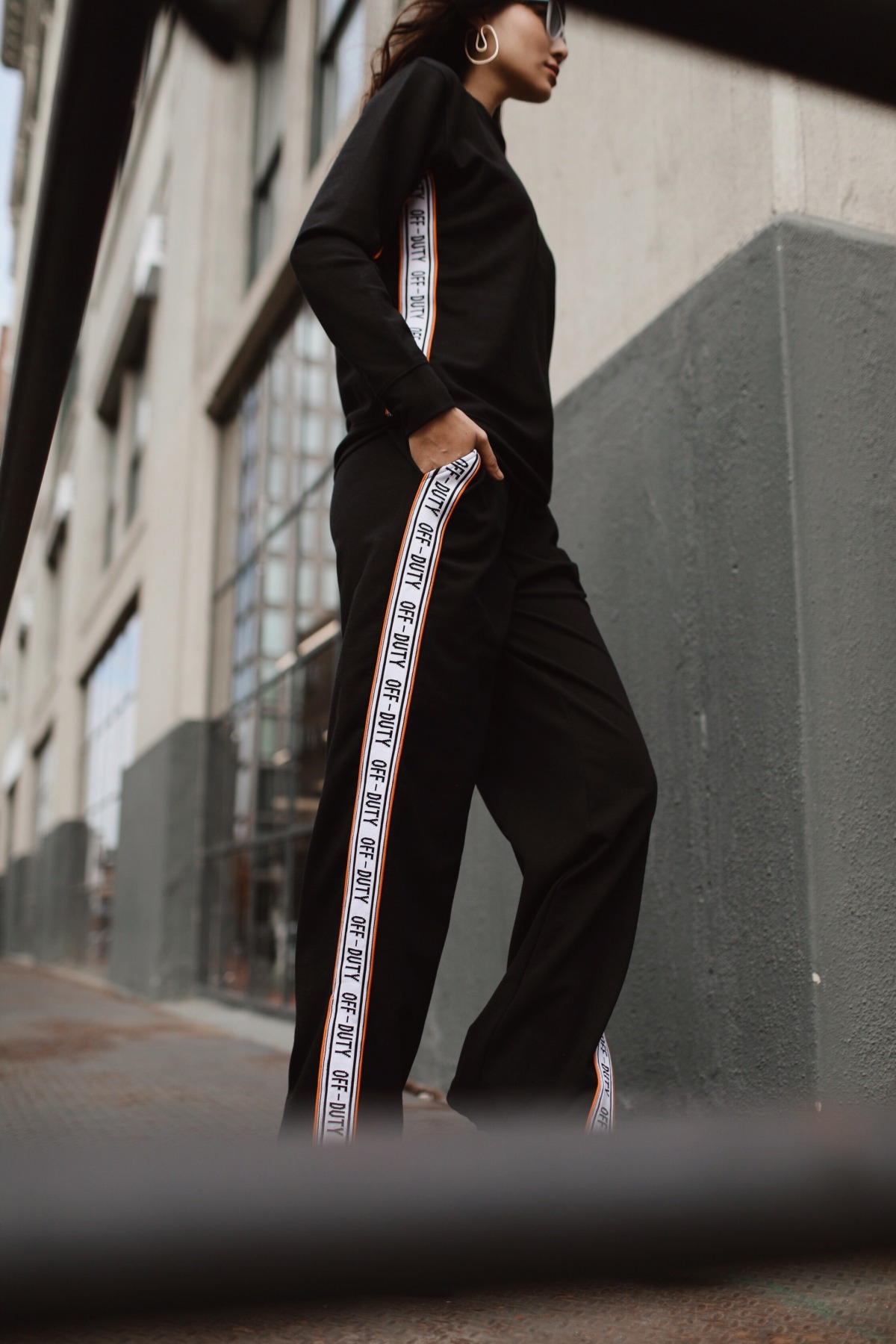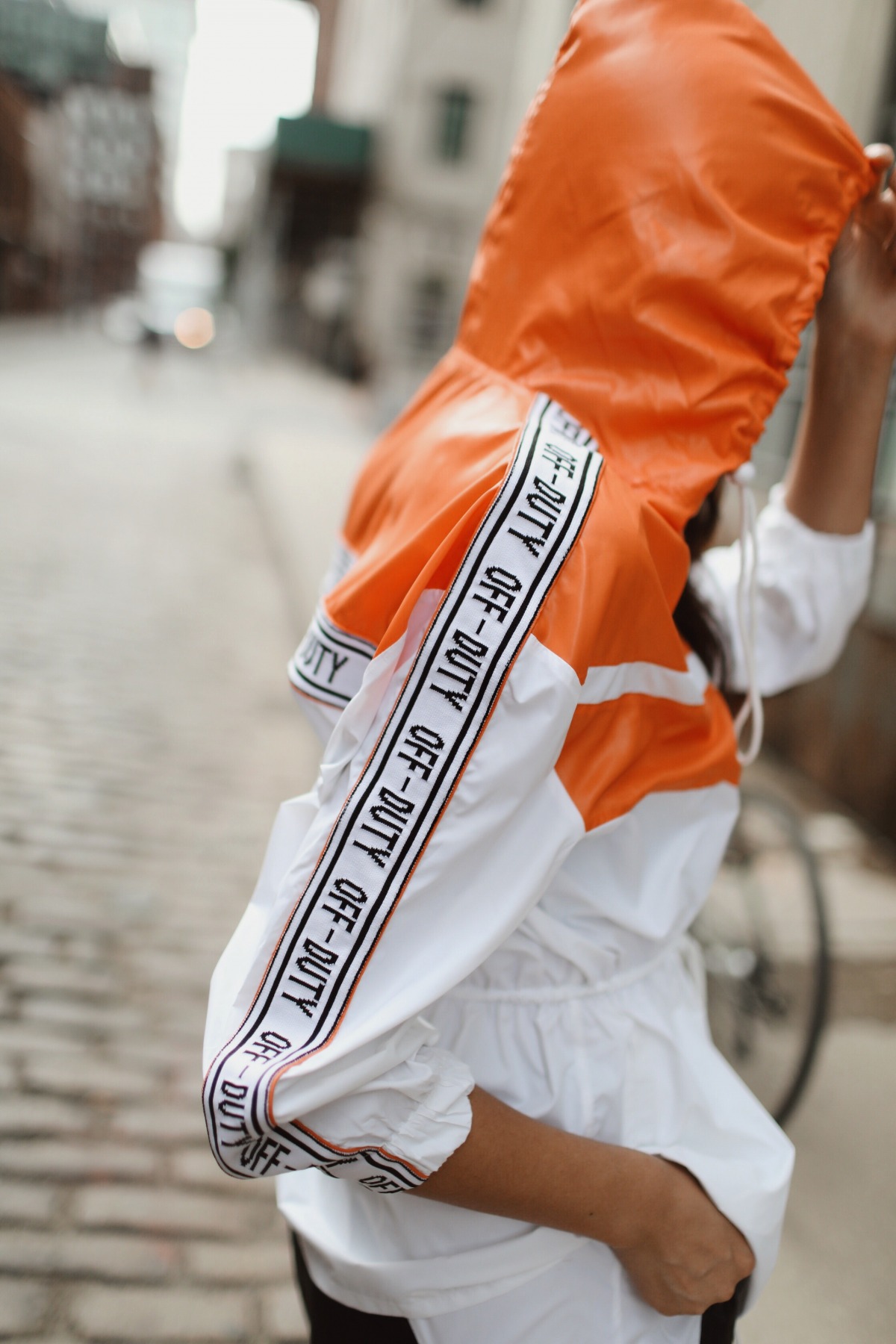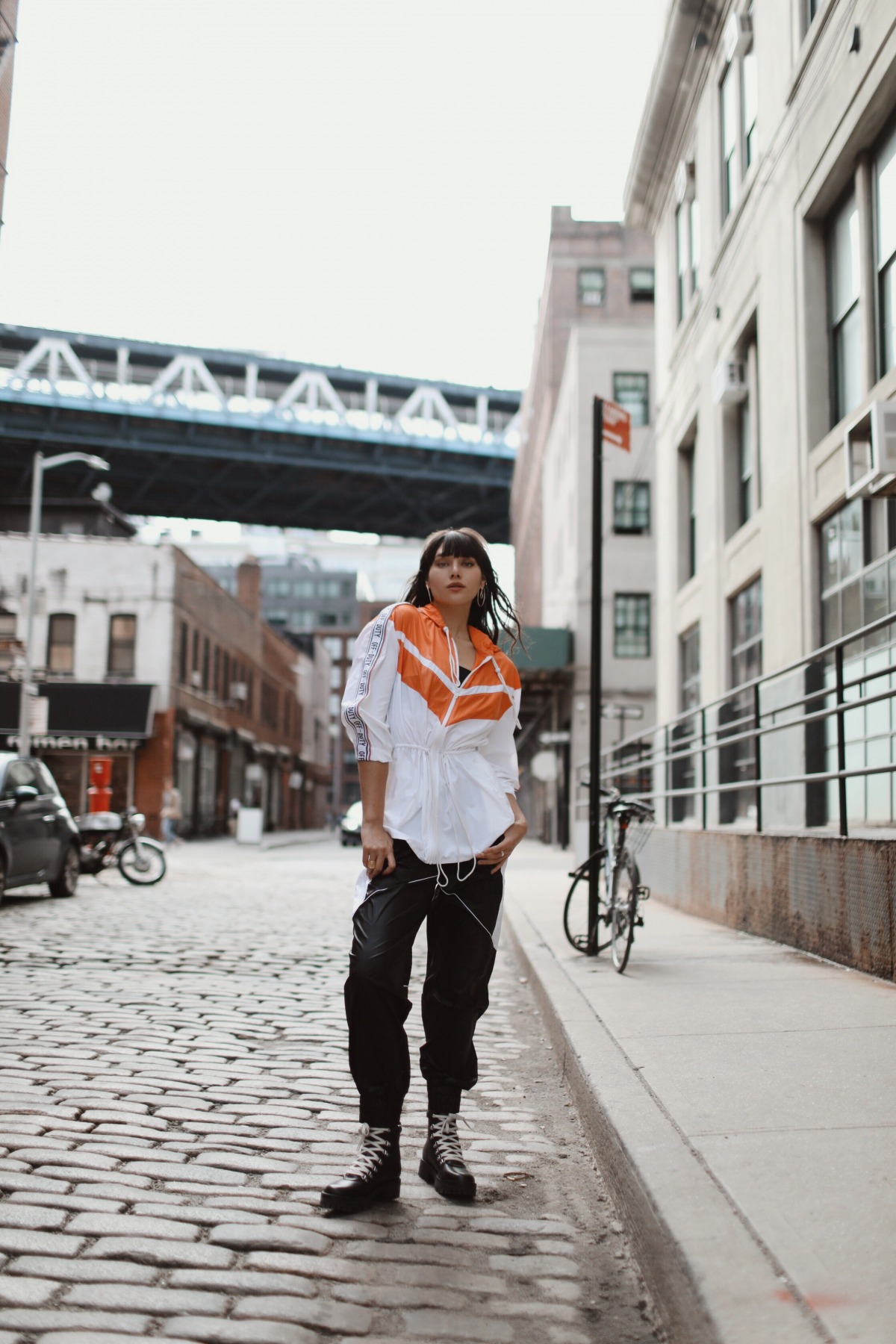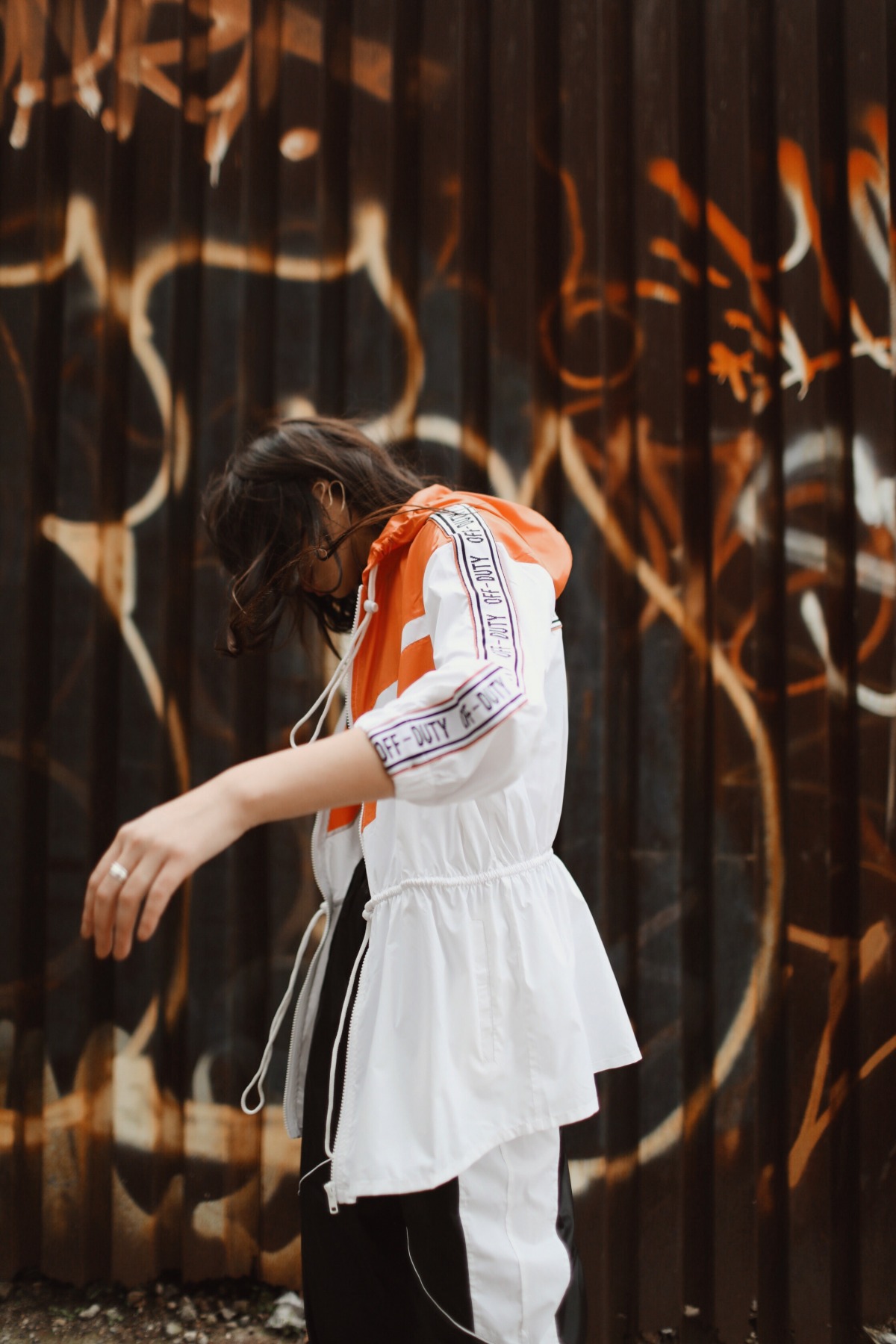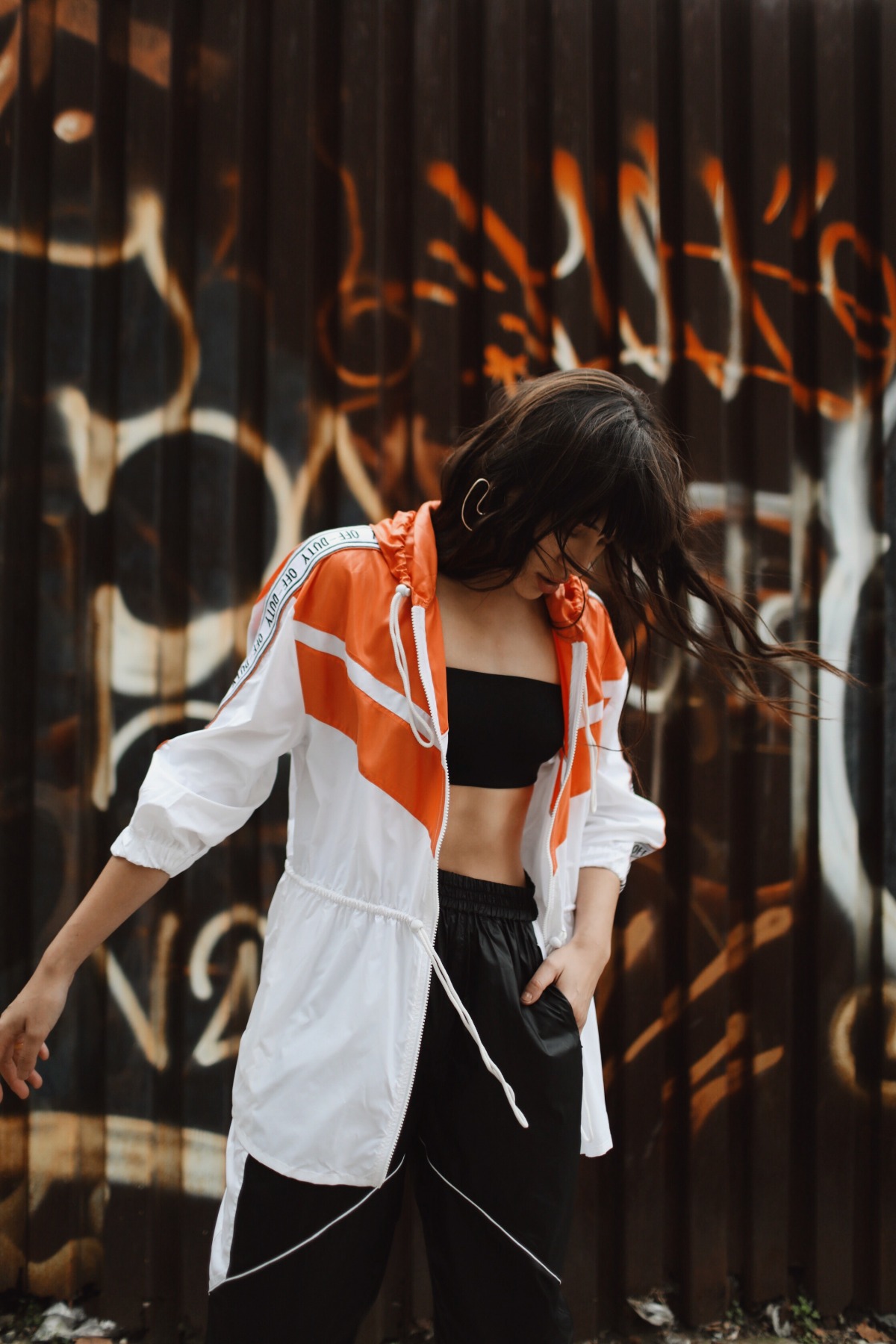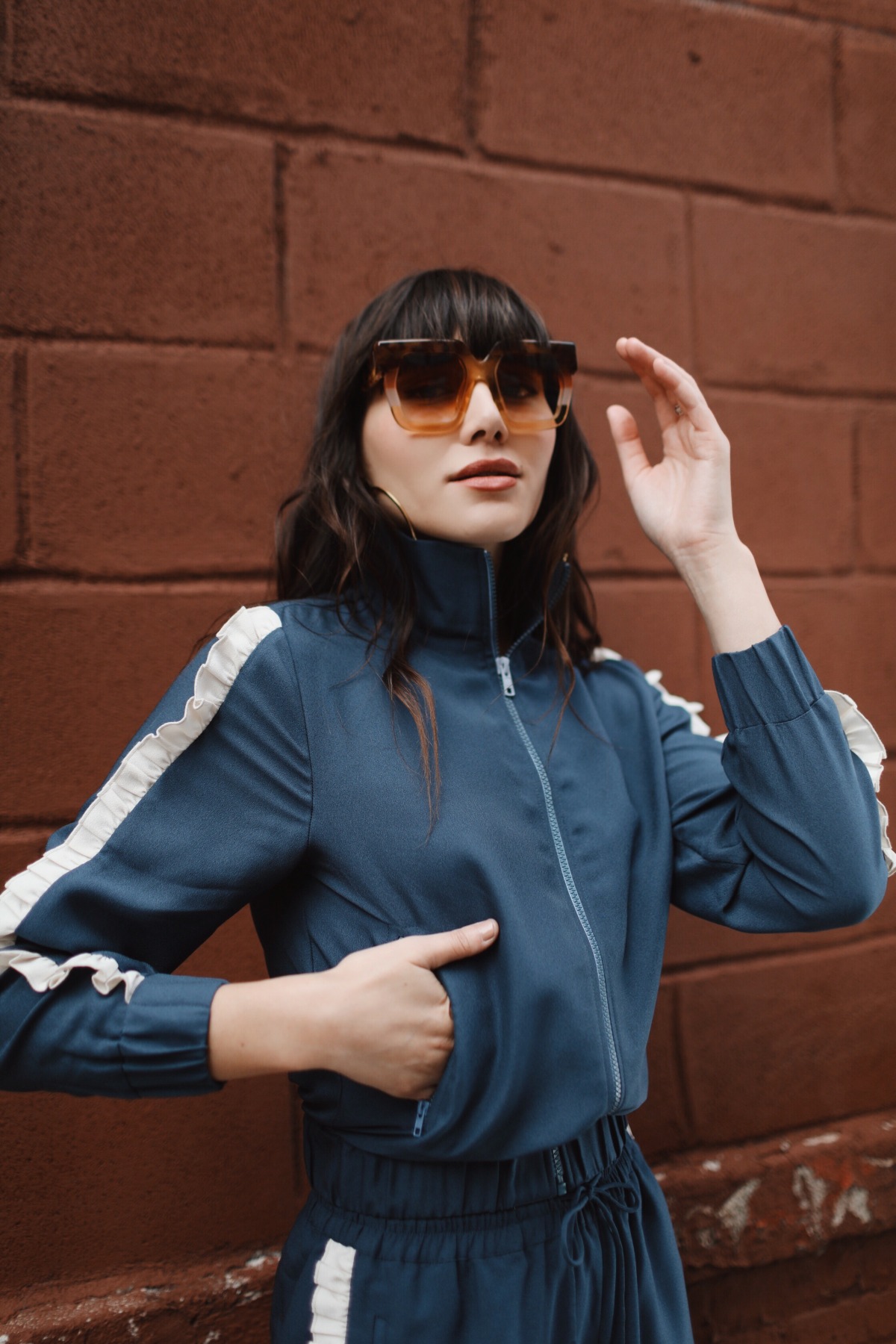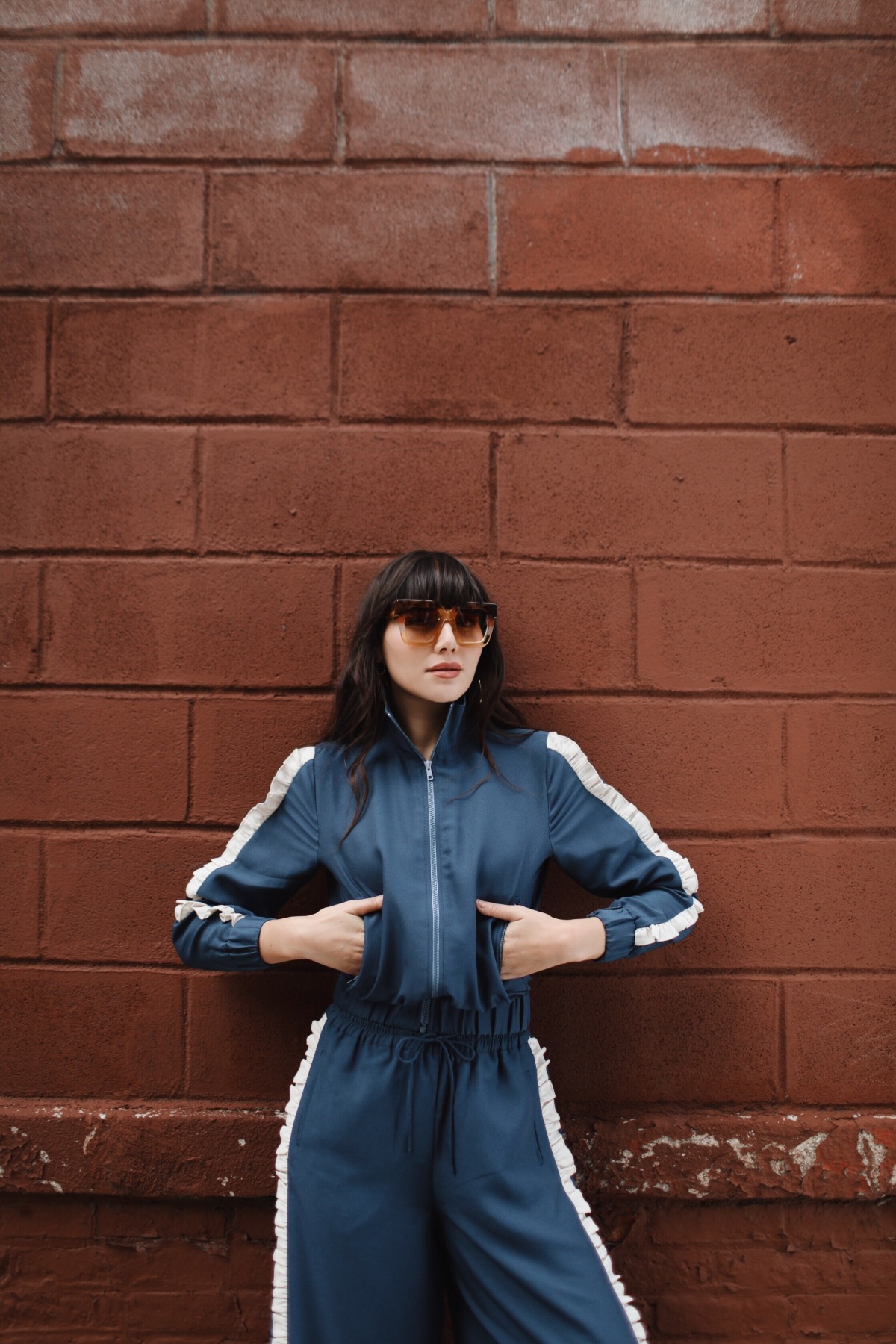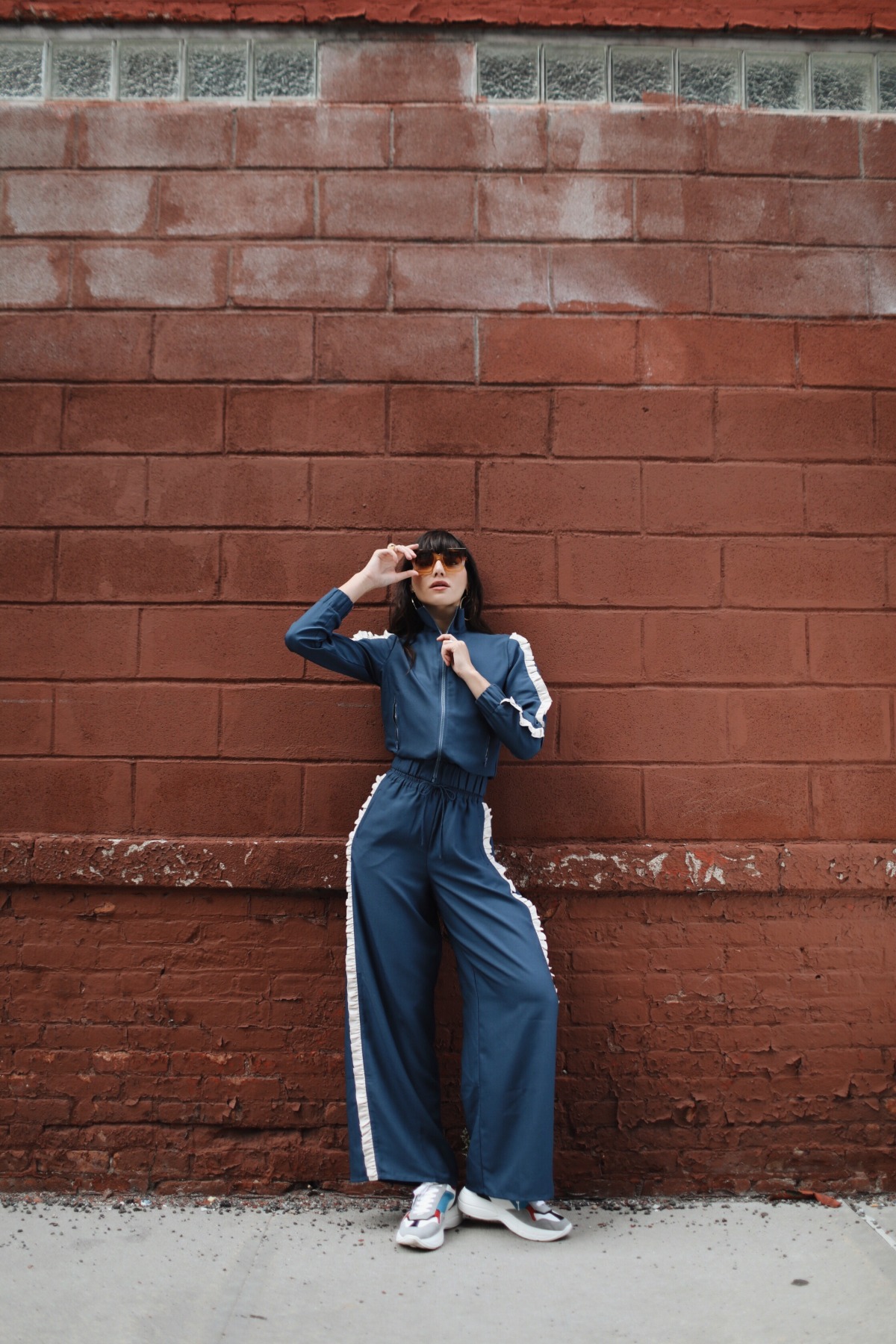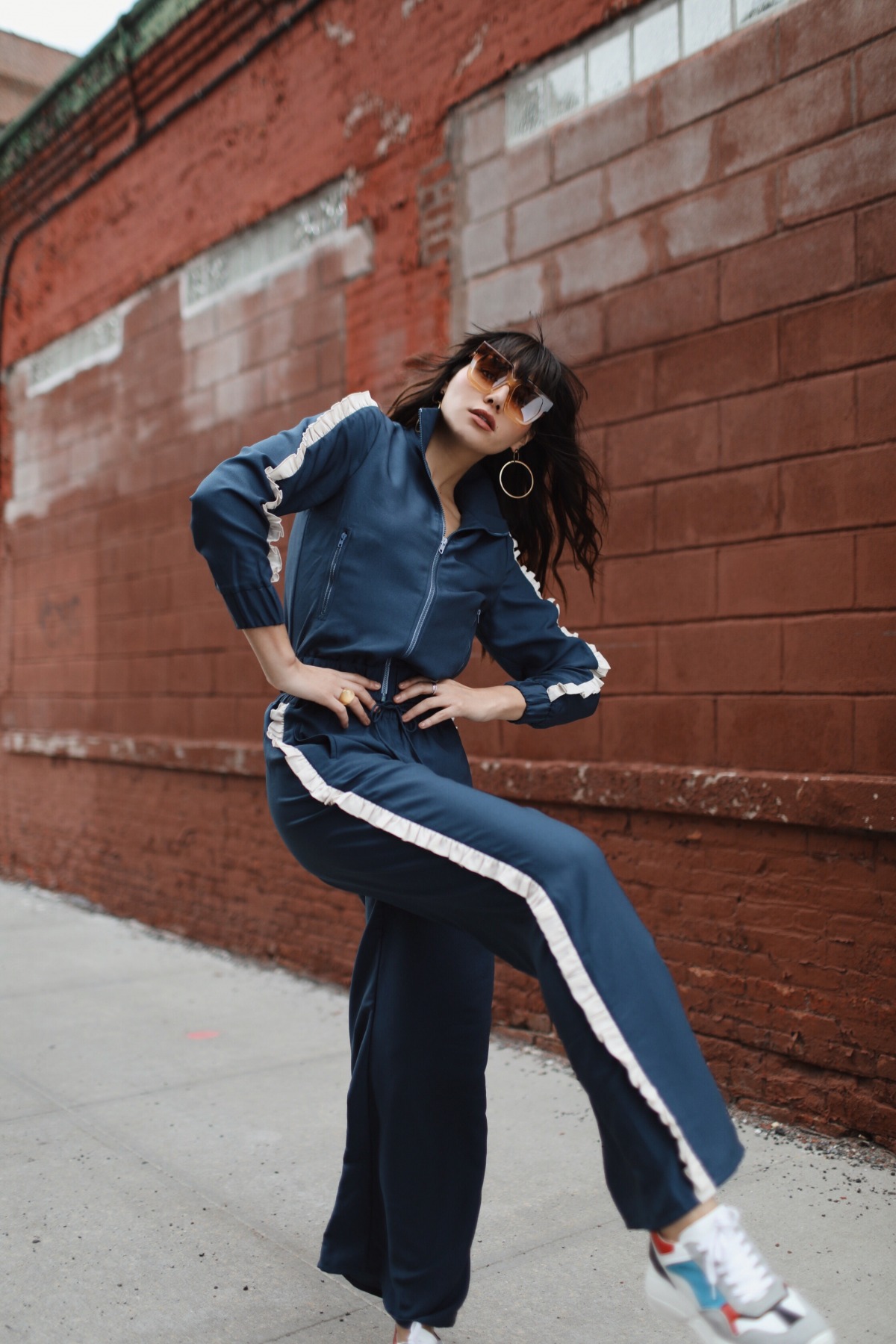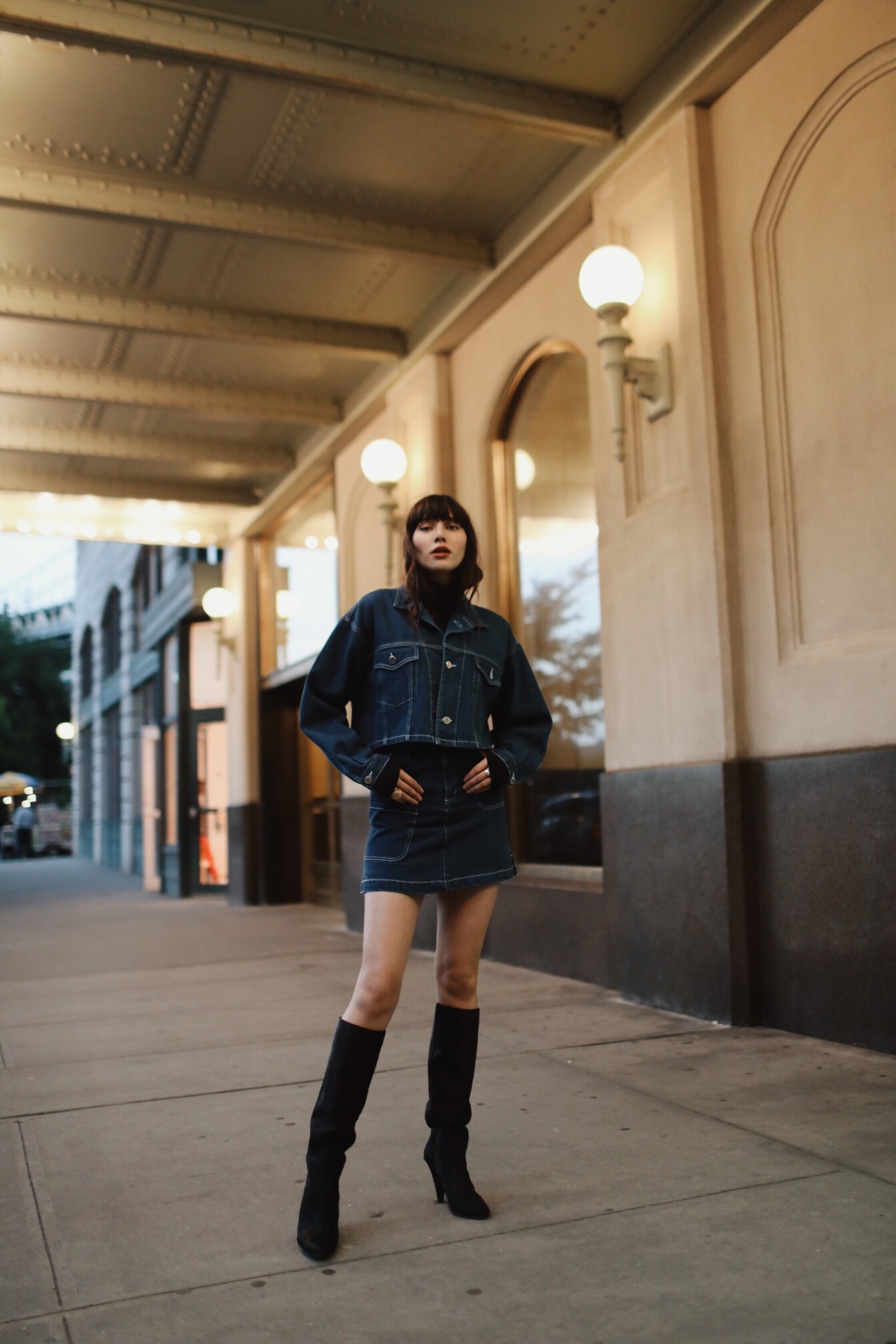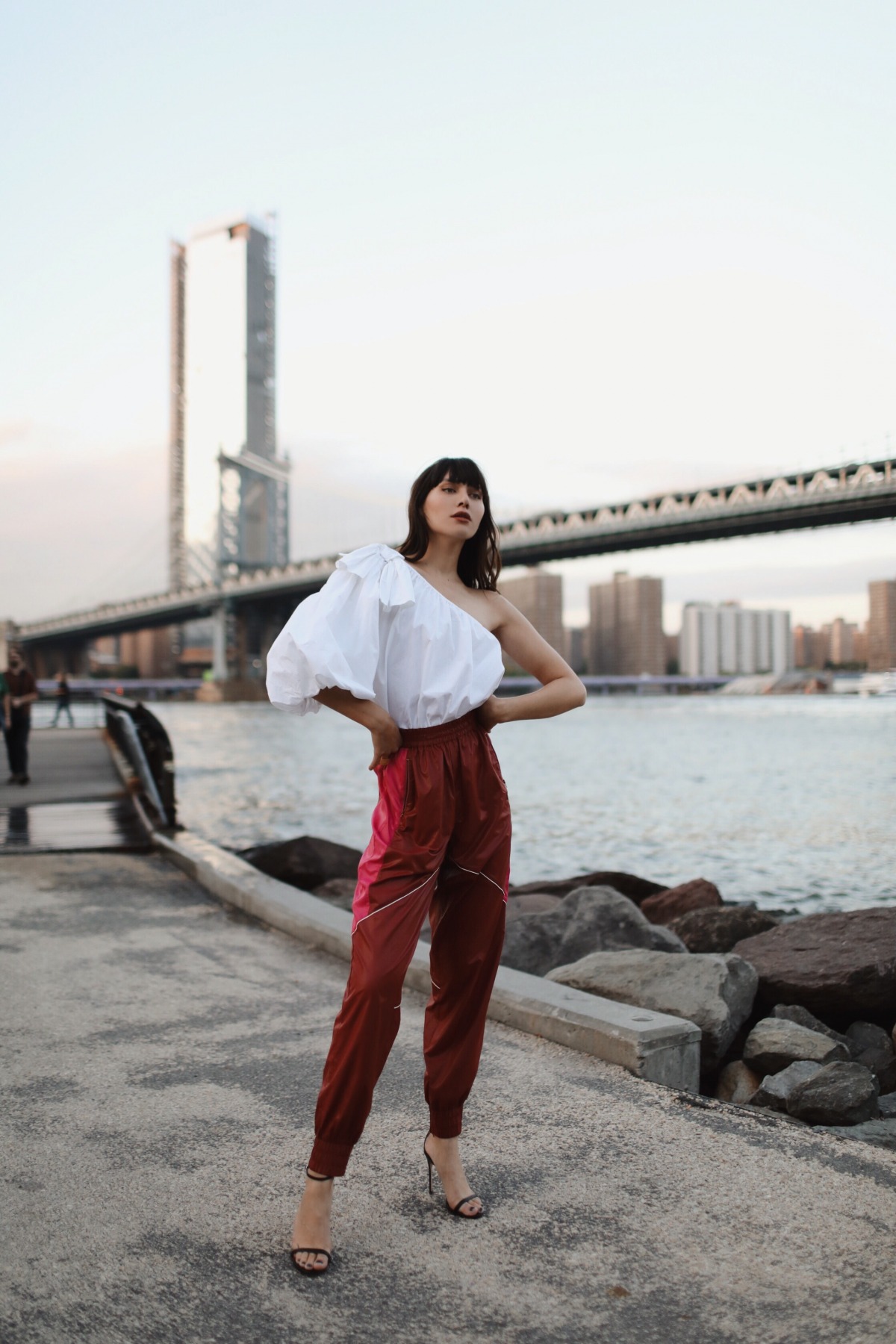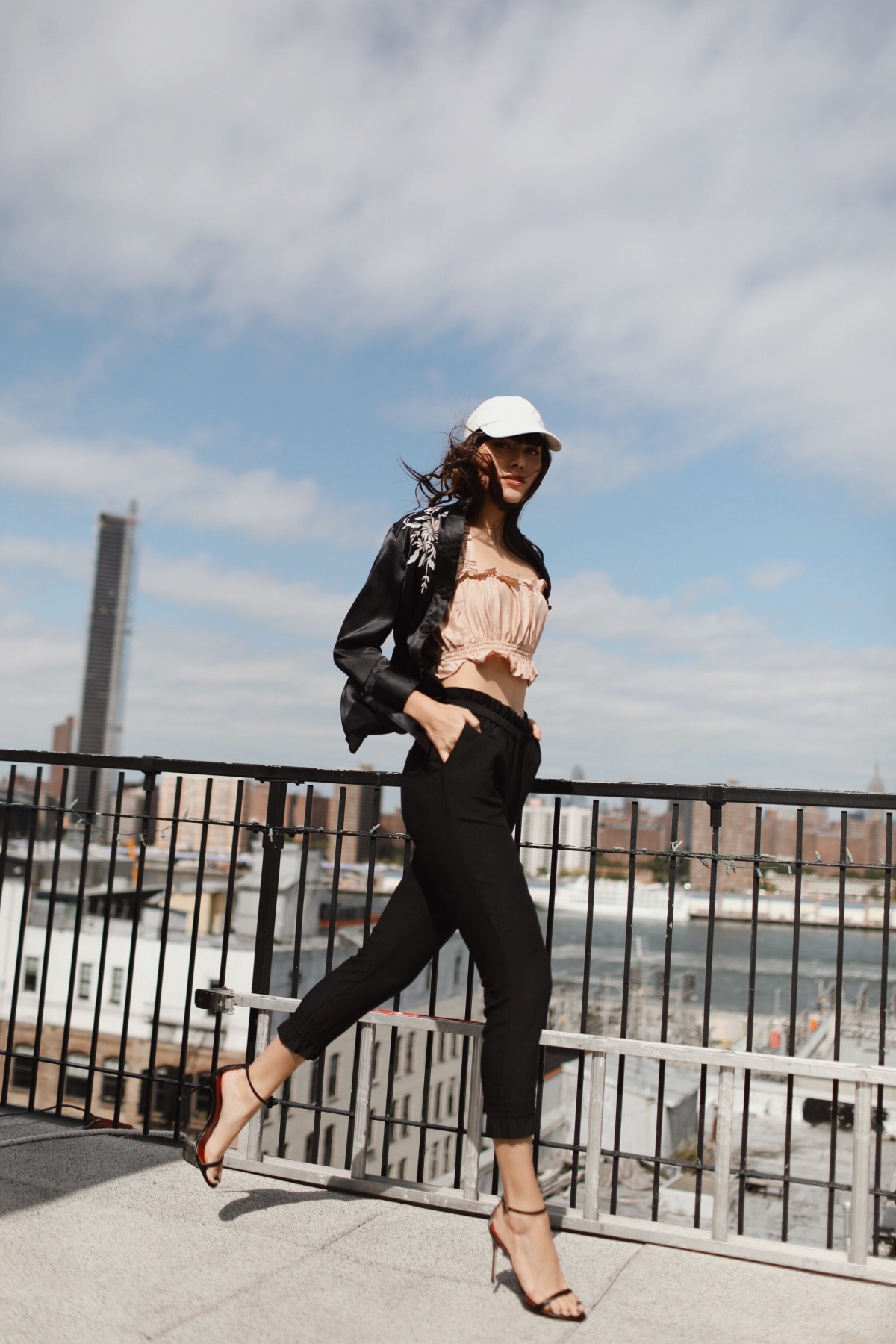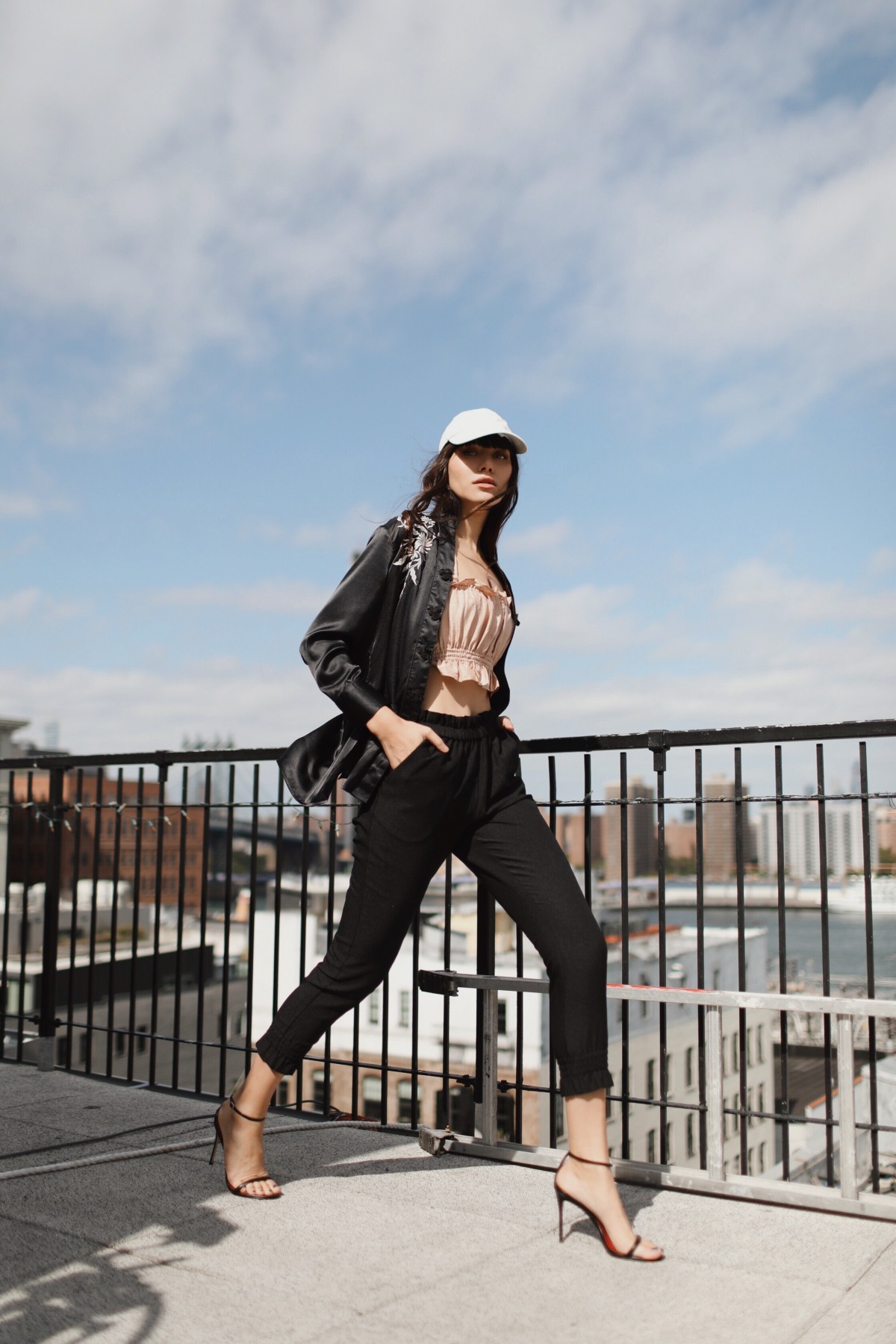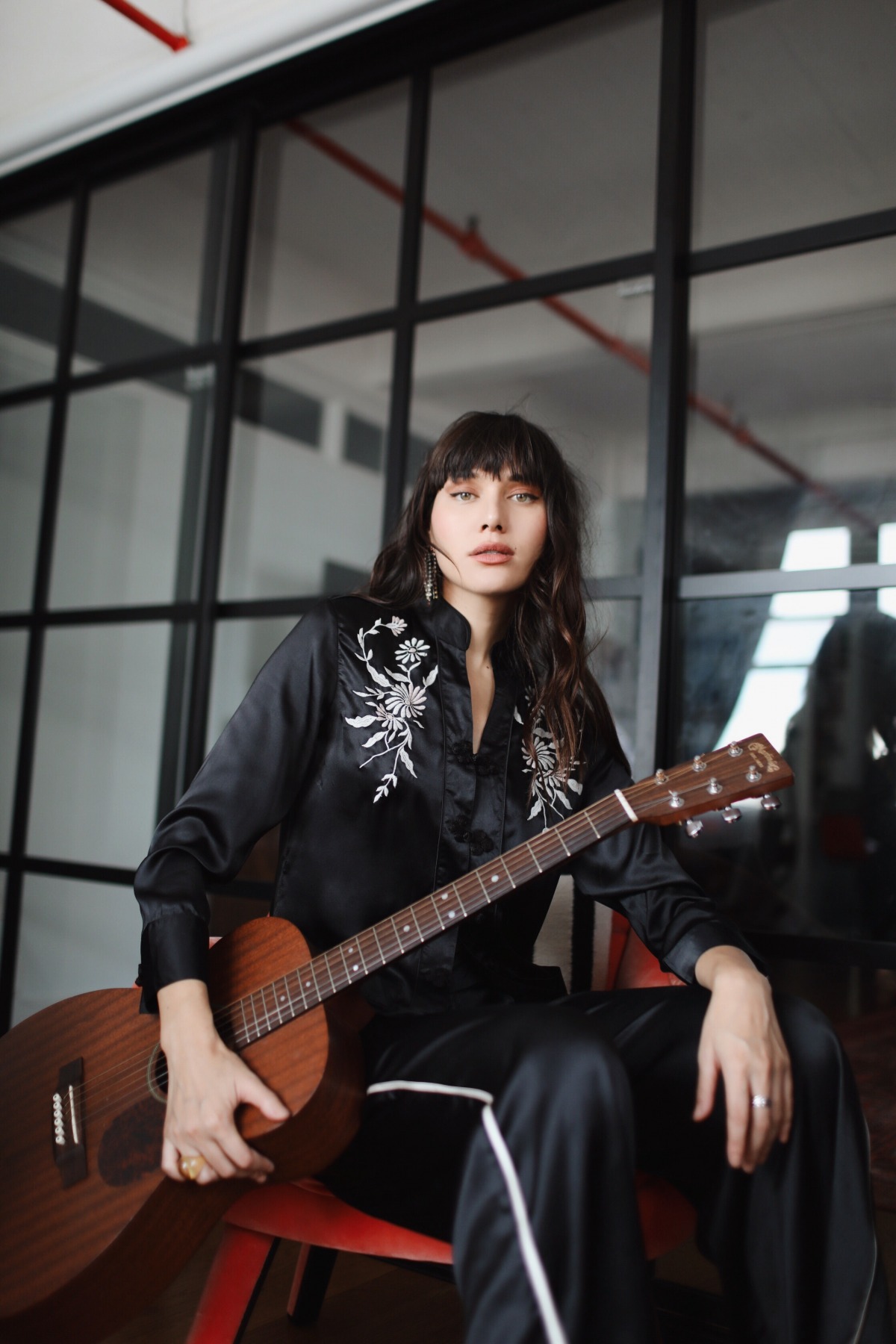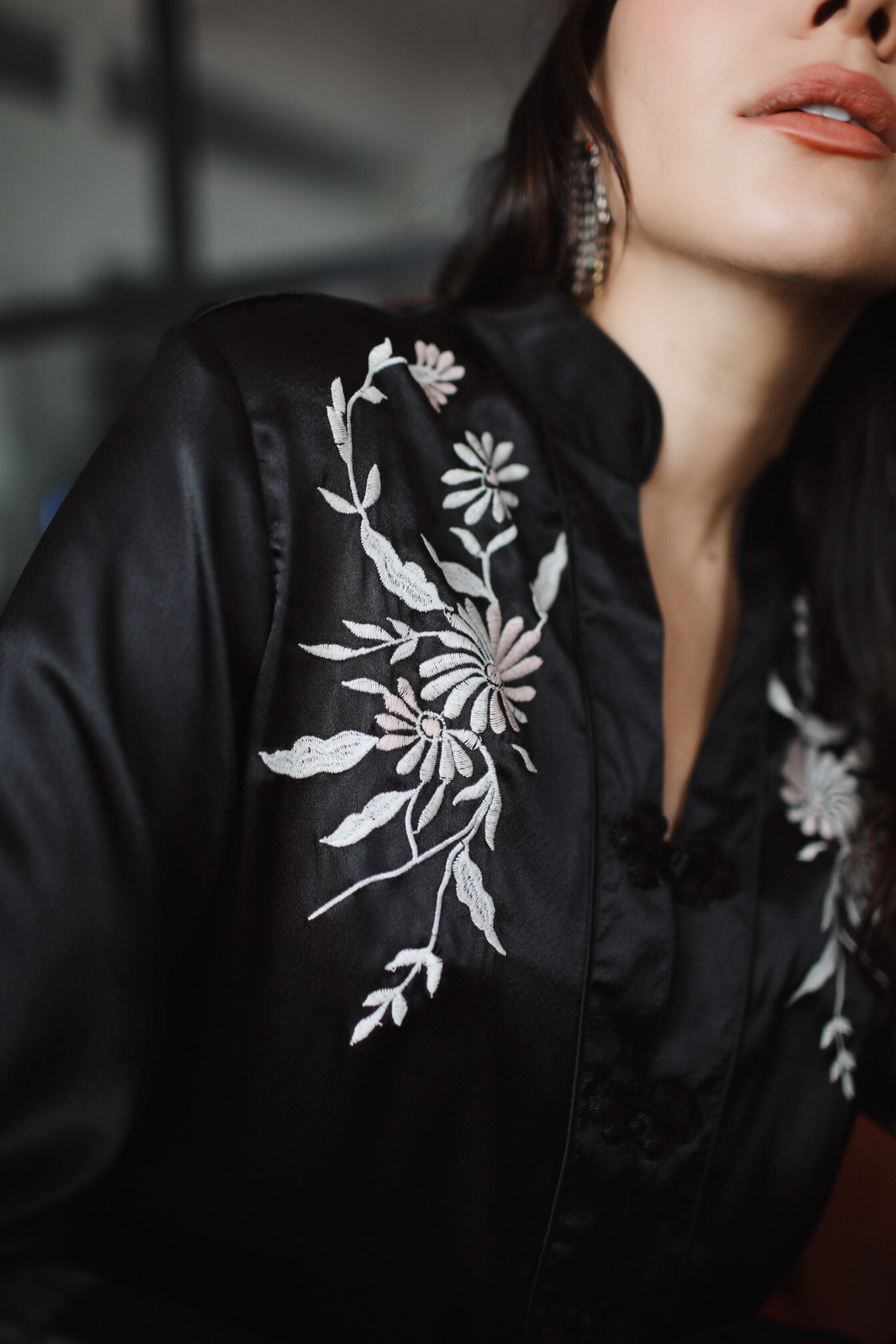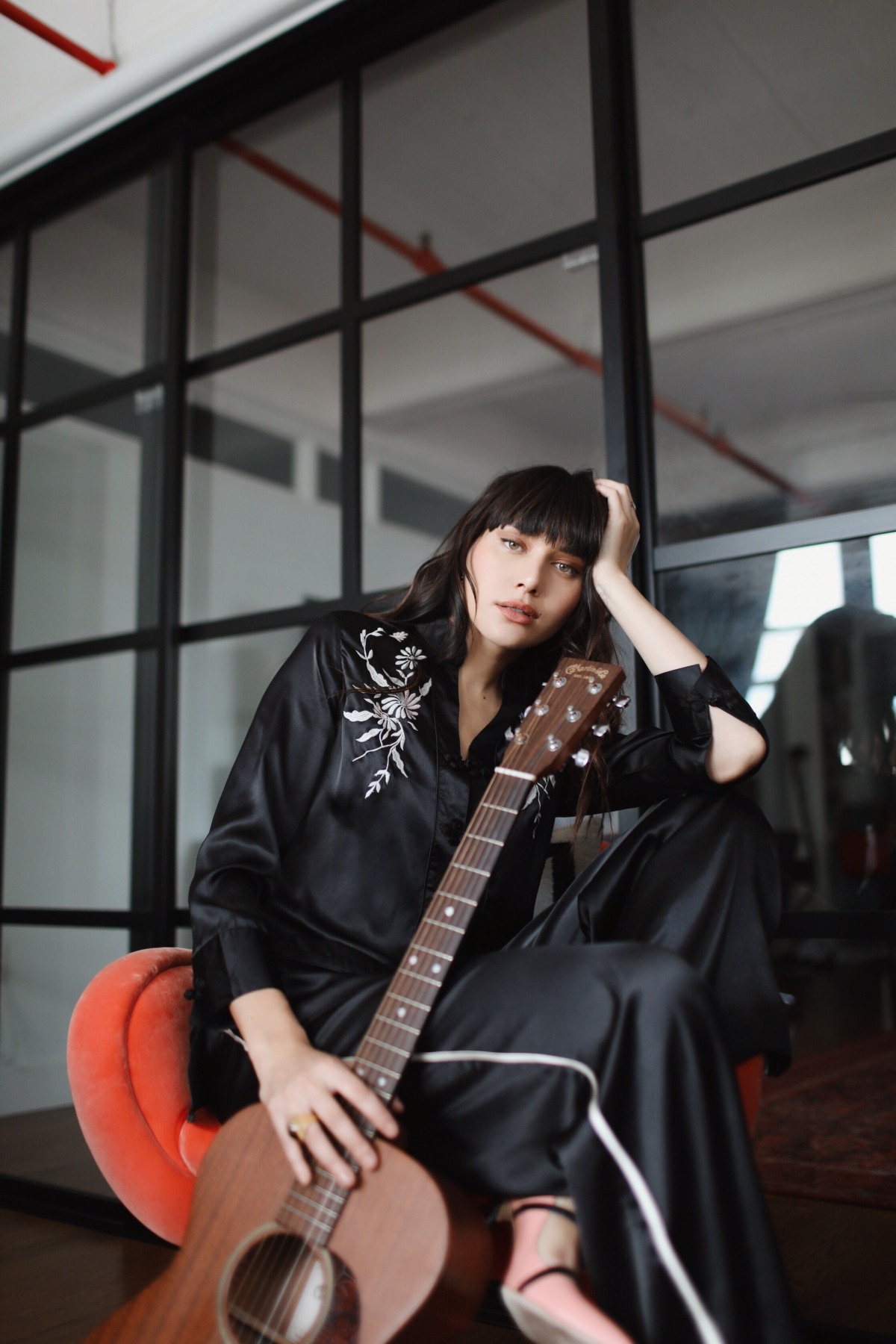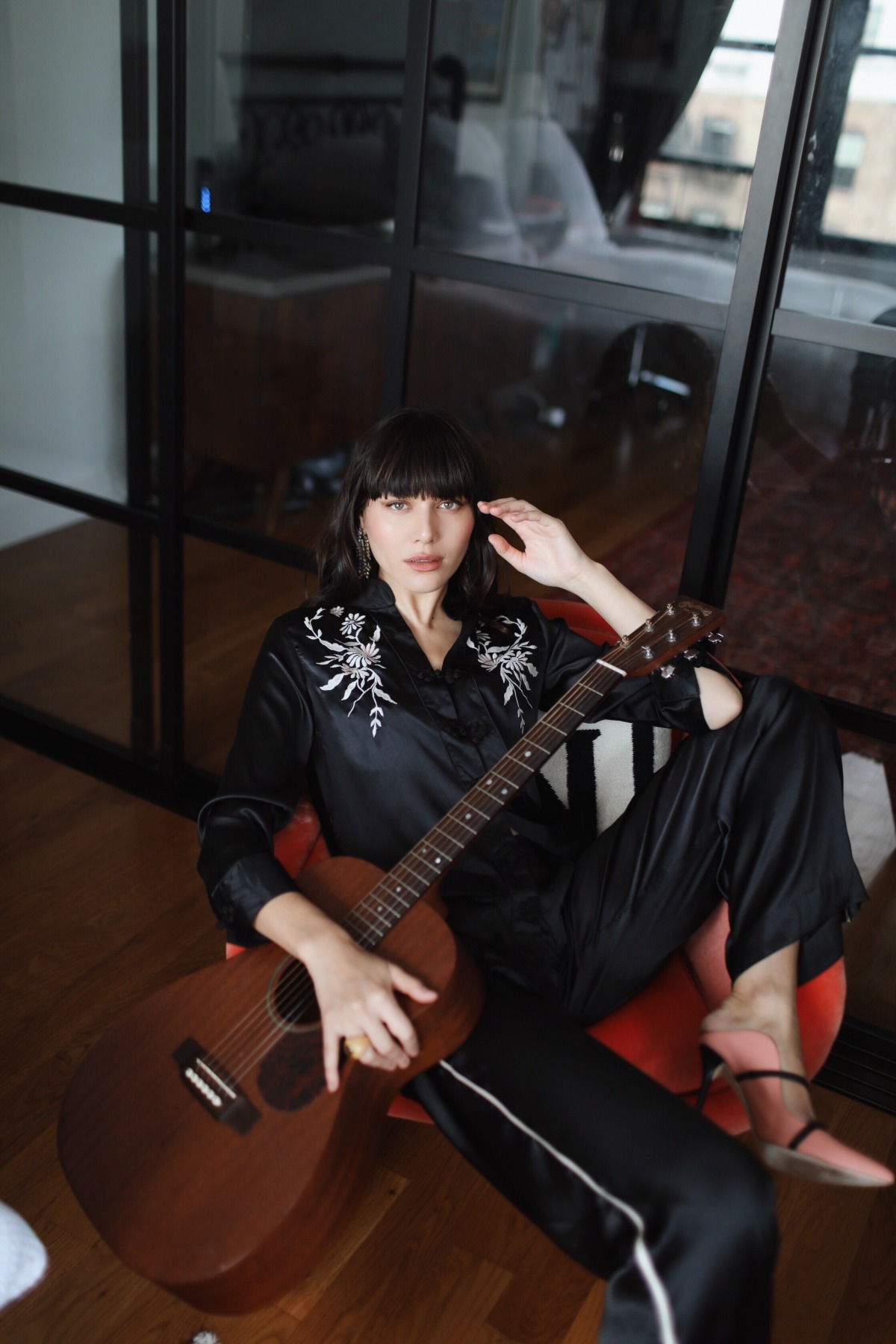 I hope you love this collection as much as I do! Happy Shopping!
Find it only at Macy's.