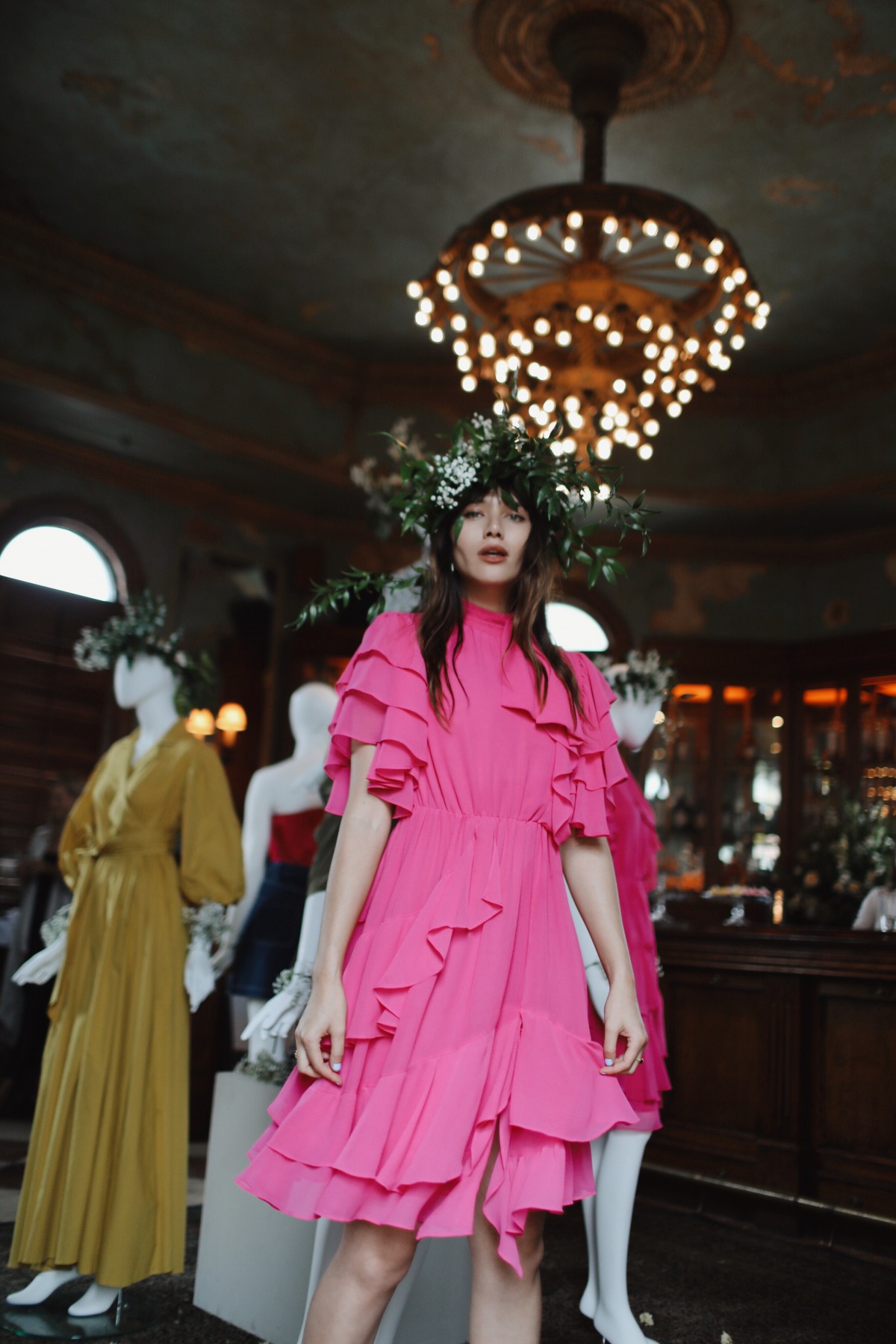 Take an inside look inside our Macy's INSPR-D by NATALIE OFF DUTY collection press day! We turned the rooftop of The Jane Hotel here in NYC into a modern romantic dream. I fell in love with the seafoam green walls, vintage mirrors, and stunning outdoor terrace. It felt very French. Very chic. There was an elegance about the space that so perfectly complimented our most elegant and timeless pieces. For the big day, I wore the INSPR-D by NATALIE OFF DUTY Flutter Ruffle Dress. Magic. I am so grateful for all the support I've received from you, my readers, alonside fellow bloggers and editors from around the globe. Most of all, I'm grateful for the incredible team, INSPR, that has dedicated so much of this summer creating something so special. My collection story revolves around the iconic, everyday muse. A dress is her everything. This collection is for the individual. It's for the woman looking to stand out. At our press day, we were in awe for all the genuine love, buzz, and excitement we received from every guest. Our press day happened just a few days after our line sold out online. Seeing what sold out, I knew immediately knew what you guys were craving, and that were the incredible statements. The piece to dance in, celebrate in, and live in. That little wow factor like a ruched neckline or perfectly fluttered sleeve is what has taken a classic piece to the next level. It felt amazing to finally stop and take a second to look at what we've created. These bold colors really stood out from the pack this fall. Fuchsia pink and mustard yellow never looked so good. I still freak out every time I see one of you tagging my designs in a post, or send me a DM from the Macy's dressing room. Seeing the collection come to life this month is surreal. It warms my heart to know that these pieces will keep you in good company throughout the season and beyond. I cannot even imagine how many bottles of champagne we opened that afternoon. Al I can say is, thank you, THANK YOU, for making this such a special launch. It's really insane fun, and it's not over yet.
I'm so excited to announce that on October 15th, I am releasing a NEW COLLECTION for INSPR-D by NATALIE OFF DUTY only at Macy's. Think a lot more effortless sets. I'm calling it the Off Duty collection. Get ready, and mark your calendars!!
Shop what is now restocked from the Modern Romantic collection HERE.