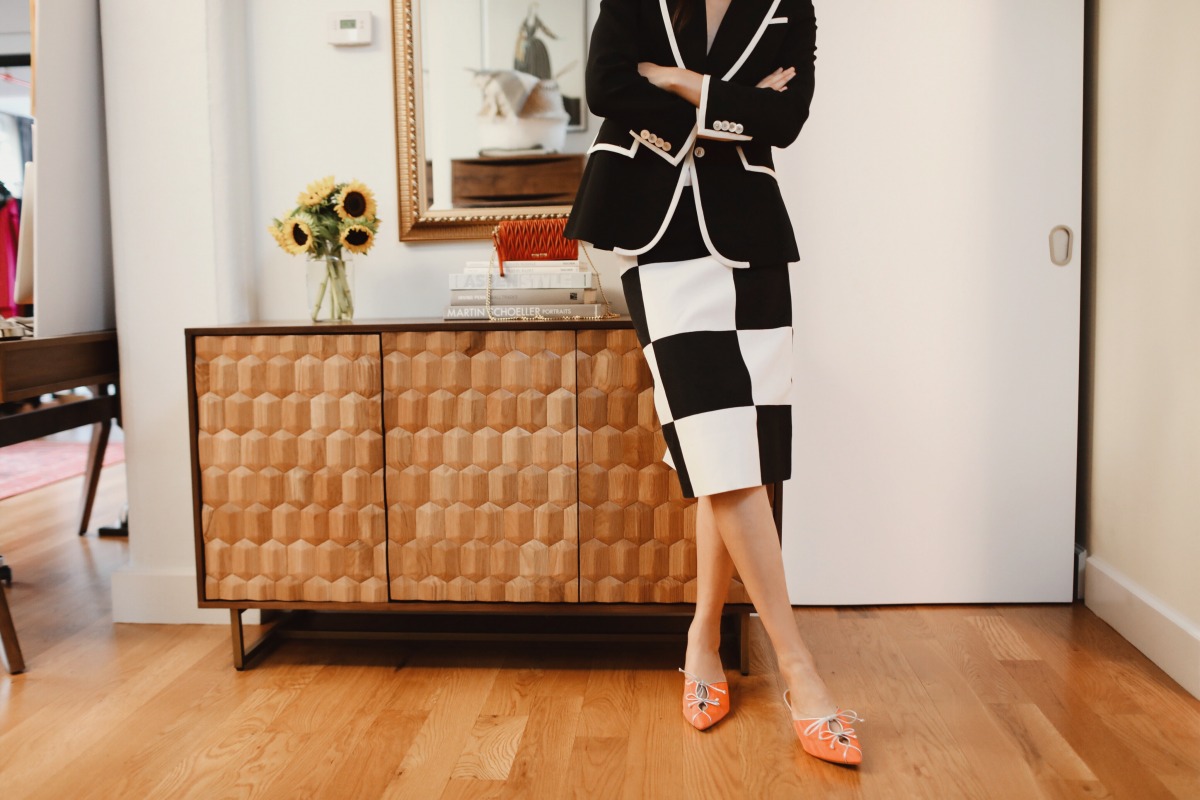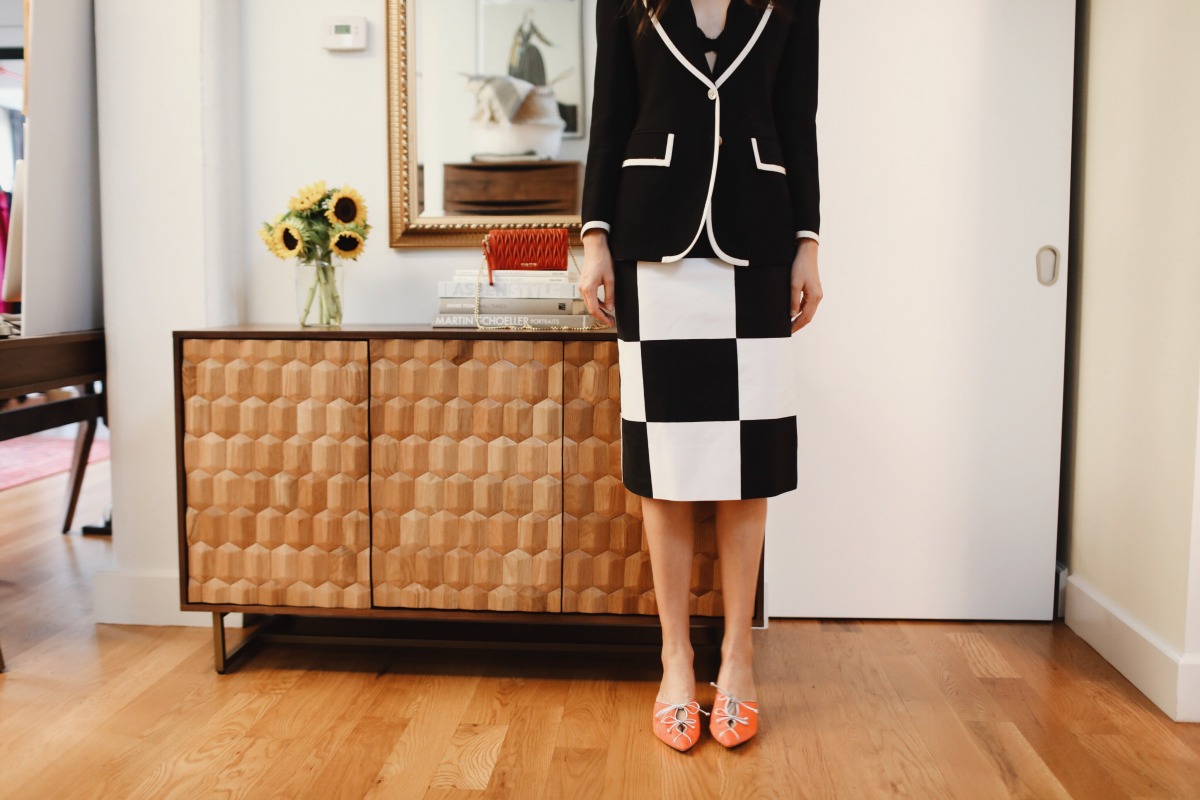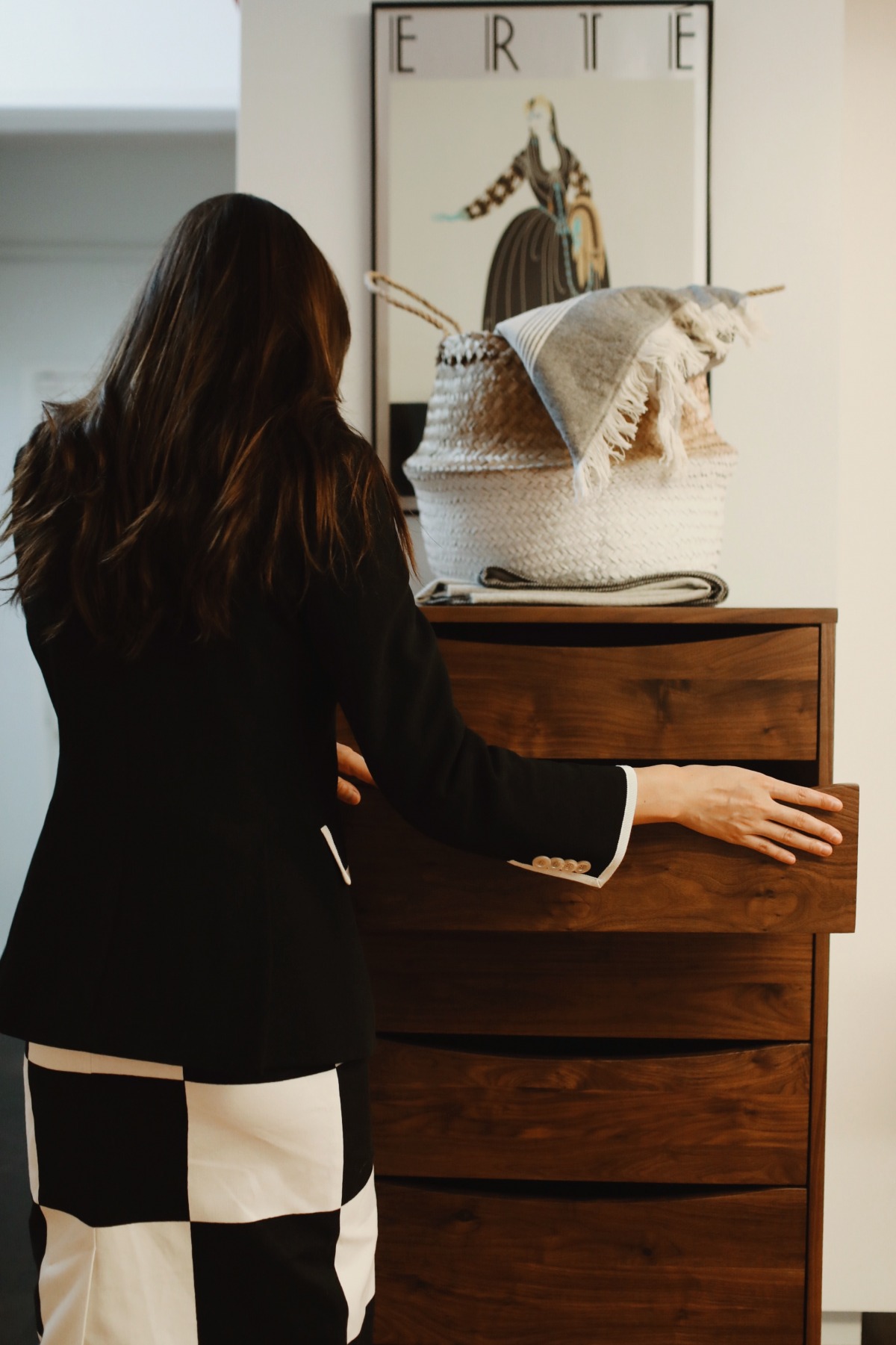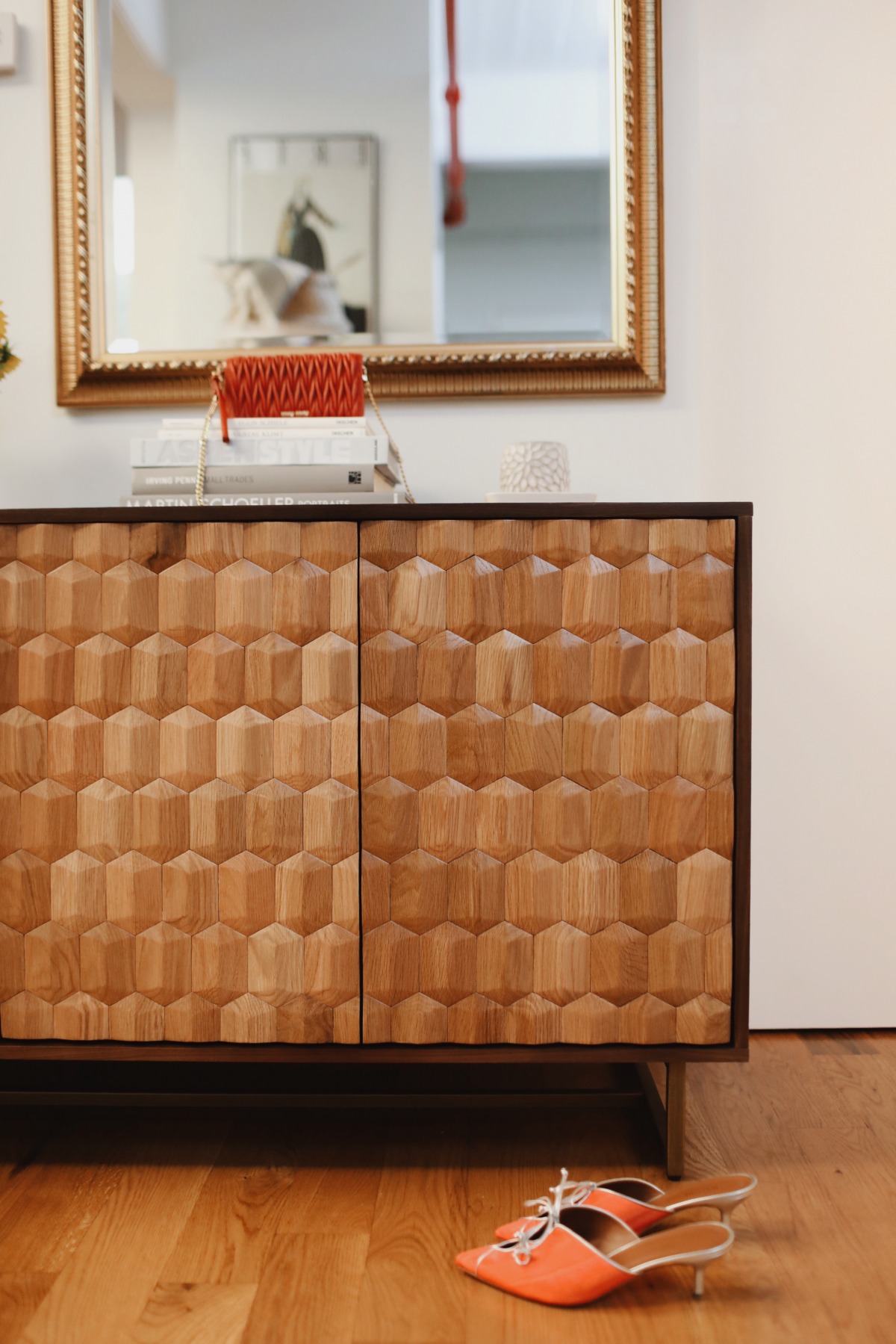 My NYC loft has been through a lot of small changes! It's almost 3 years since I've bought my first home and it still feels brand new because I'm constantly making it feel more like home whether it be changing a rug or putting up a new work of art. I finally feel a real sense of coziness the moment I walk in. It's warm and fully lived in. It doesn't really feel like you're in the heart of NYC. The foyer is what I wanted to make the most inviting. I'm a huge fan of Article's mid-century furniture and their twist on the classics, like this amazing Geome Sideboard and now it's the first thing guests see when they walk into my front door. I fell in love with it's cubic cut pieces of solid oak. It's unique and special. In NYC, we're all about making the most of our space, and this sideboard is so roomy for storage all while keeping my space clean, minimal, and super chic. When I think of warmth, I think of wood. Wood works so well against my industrial and lofty red pipes and open windows. I also had an empty wall that I thought could work so well for yes, more storage. I took this empty, narrow wall and placed the Culla Dresser right there. It was hard finding the perfect fit…I needed something slim but tall. Article's Culla Dresser fit absolutely perfectly. It's a good place to use for extra blankets and home necessities. Thanks to Article, there's a place for everything in my space.
sideboard + dresser by Article.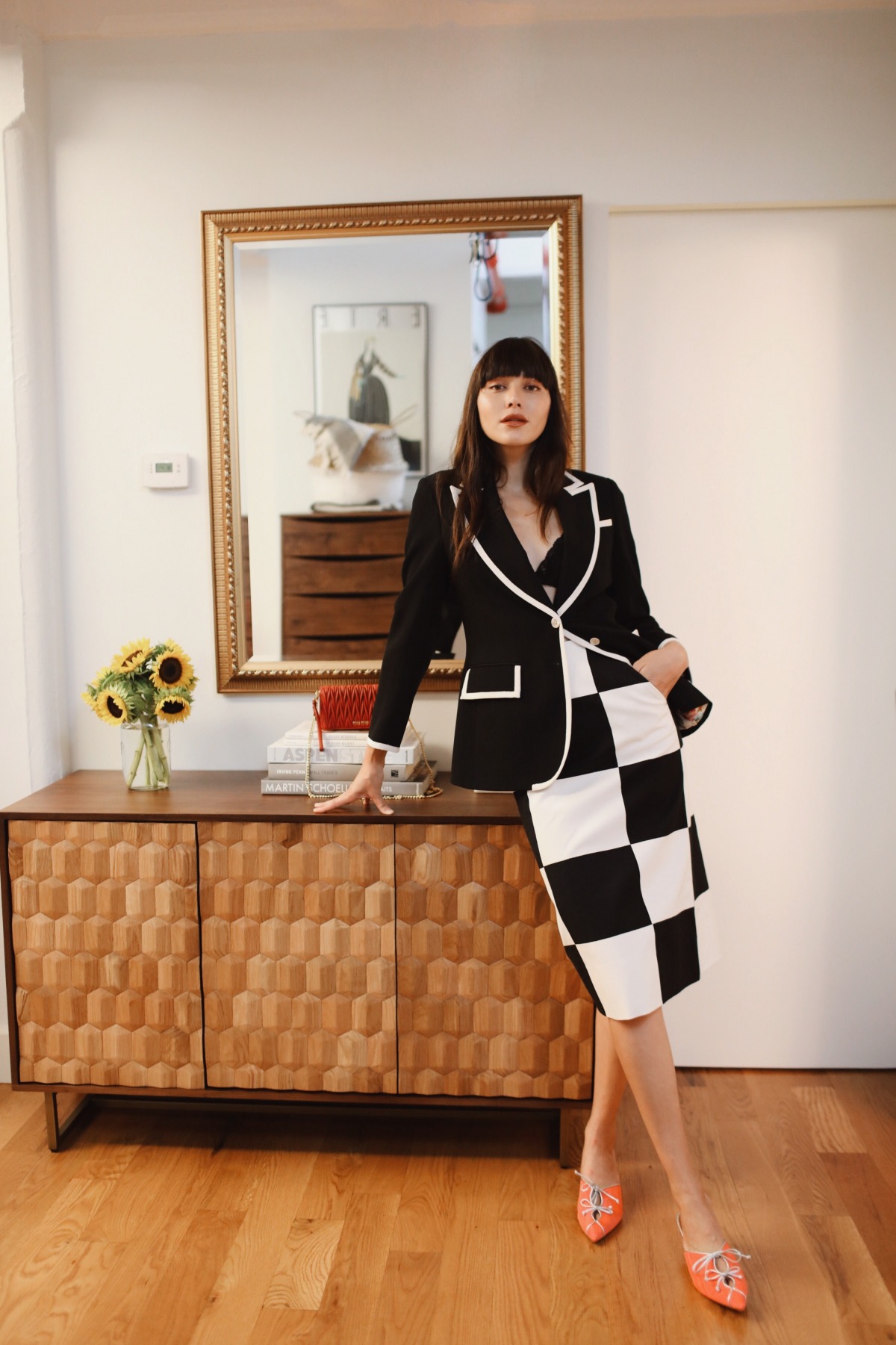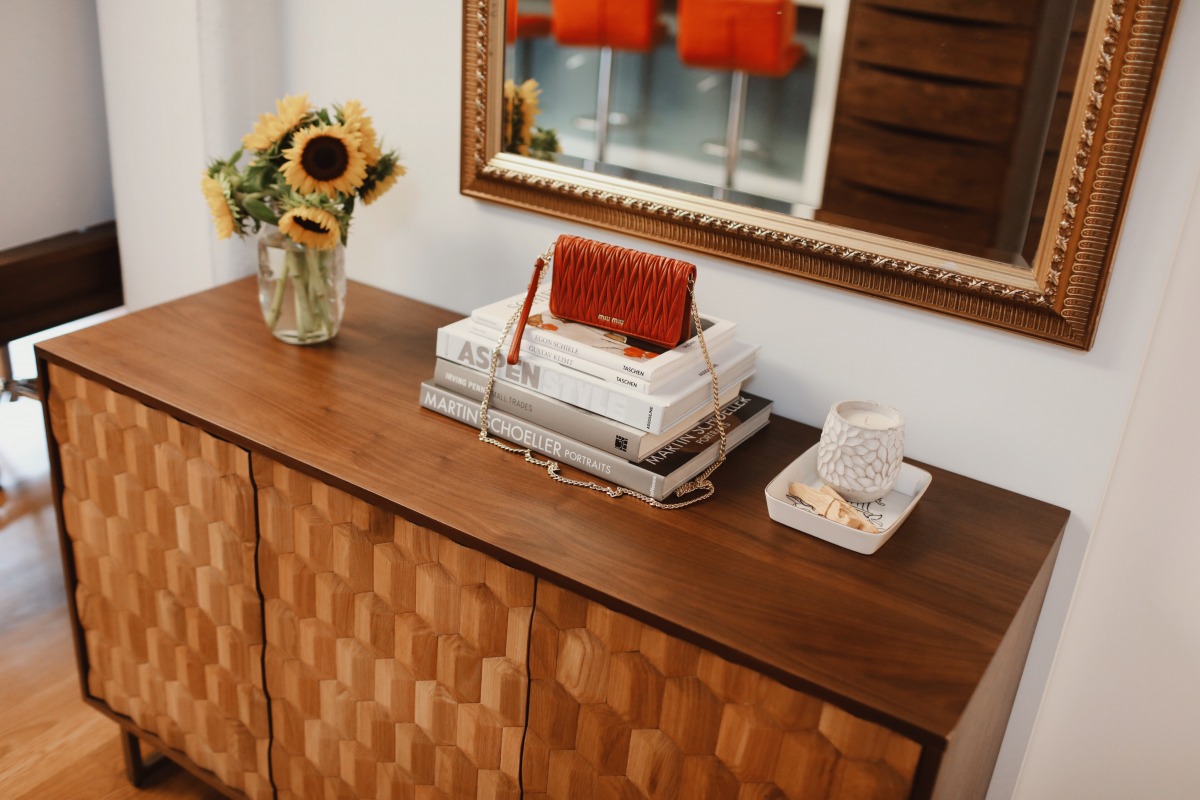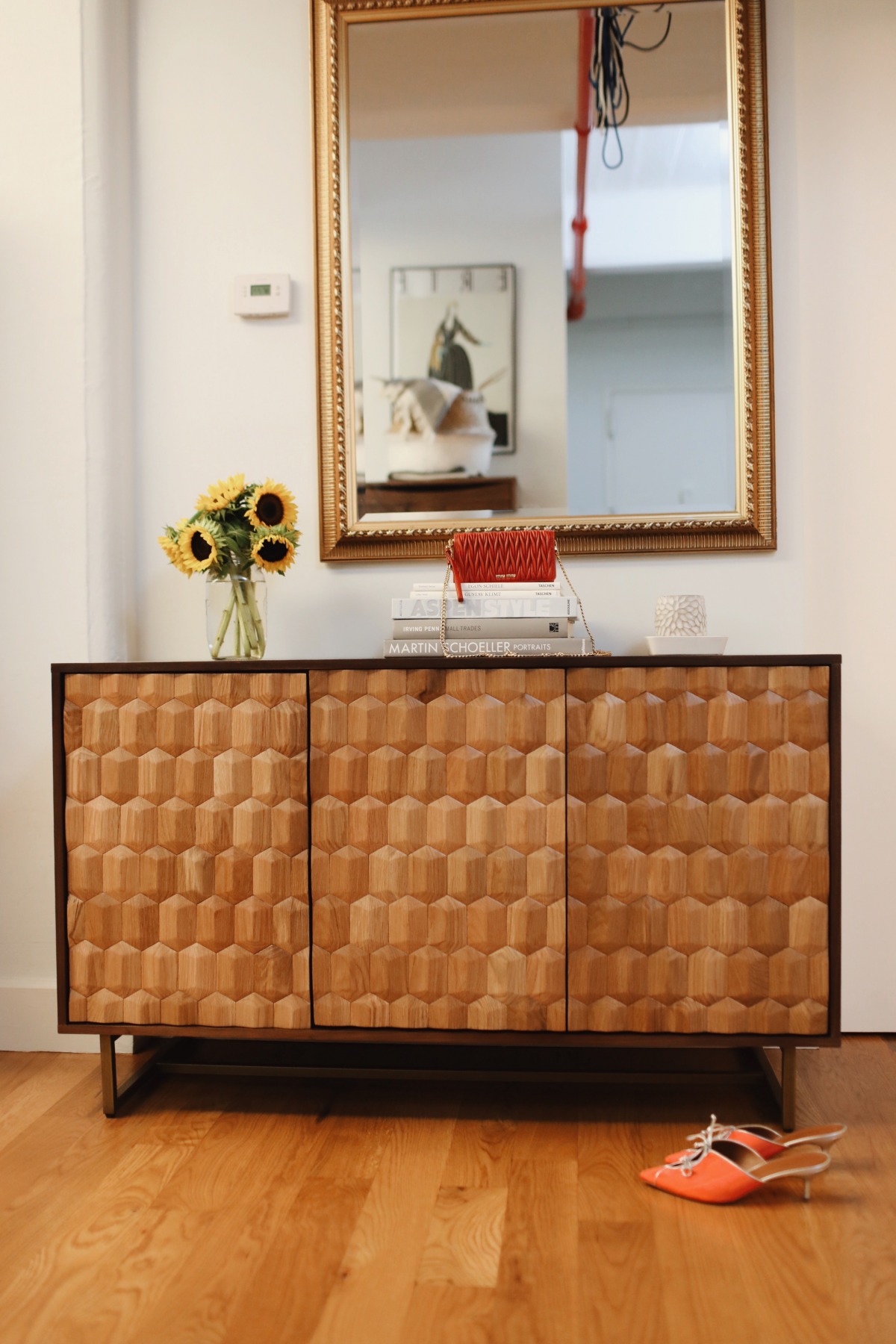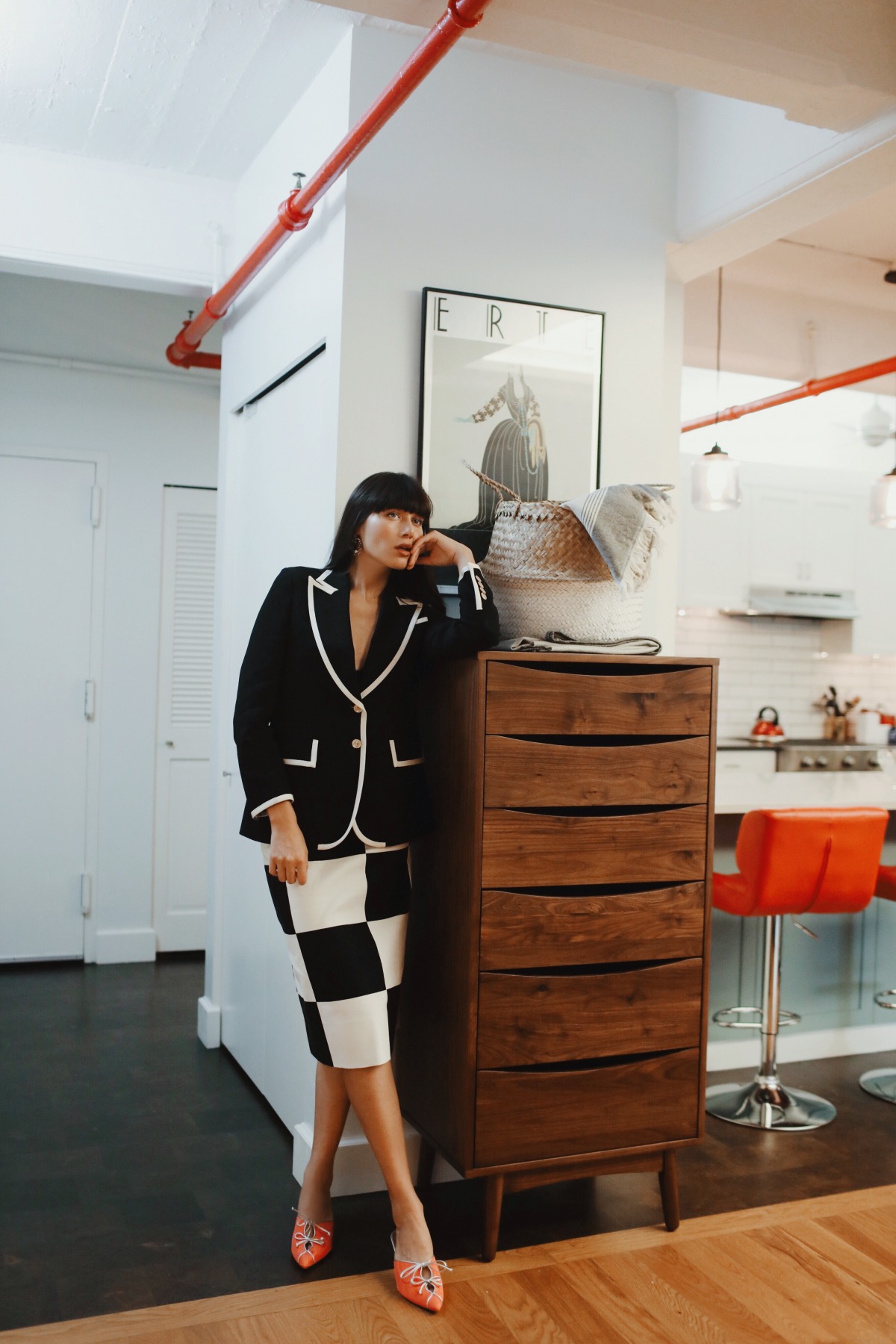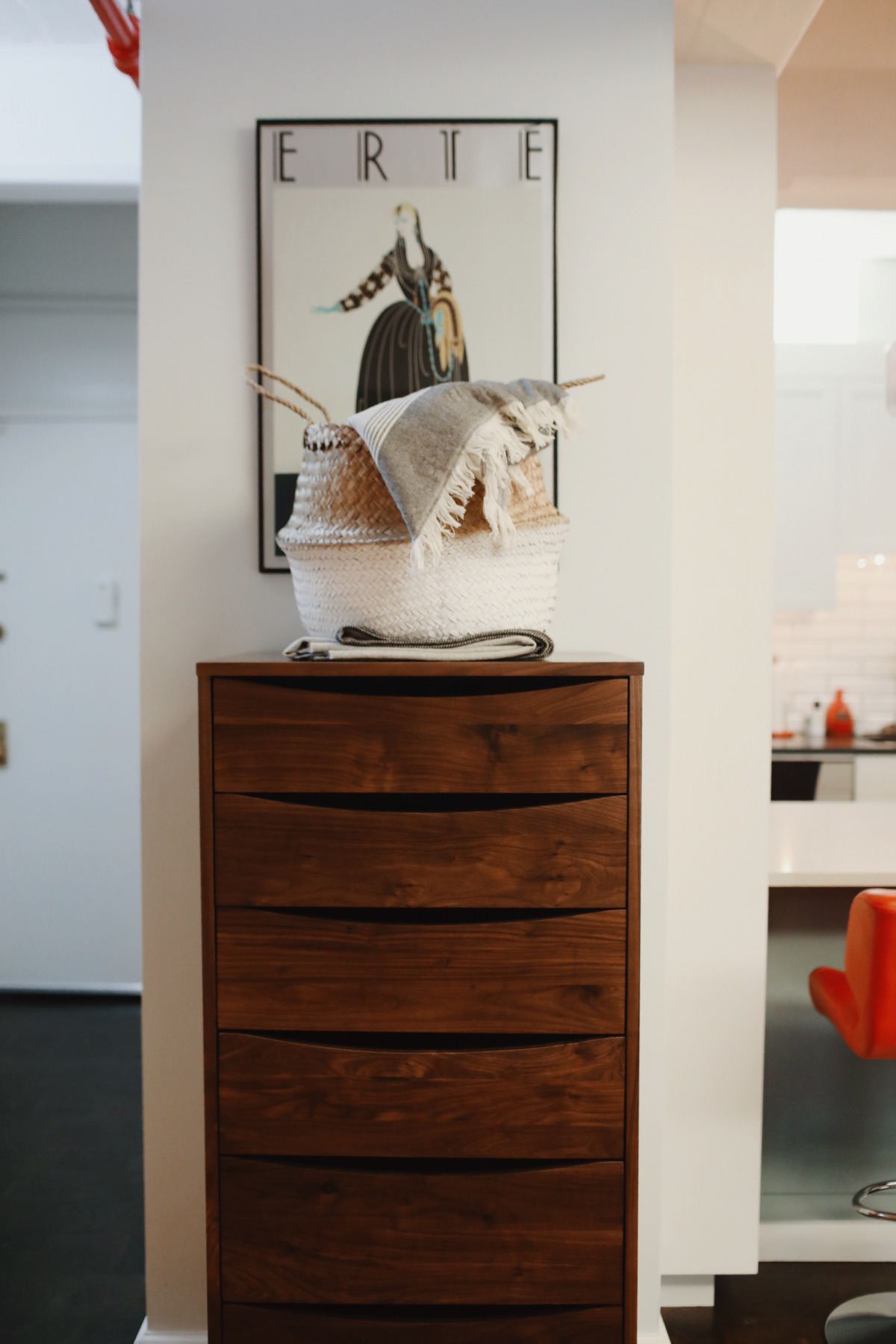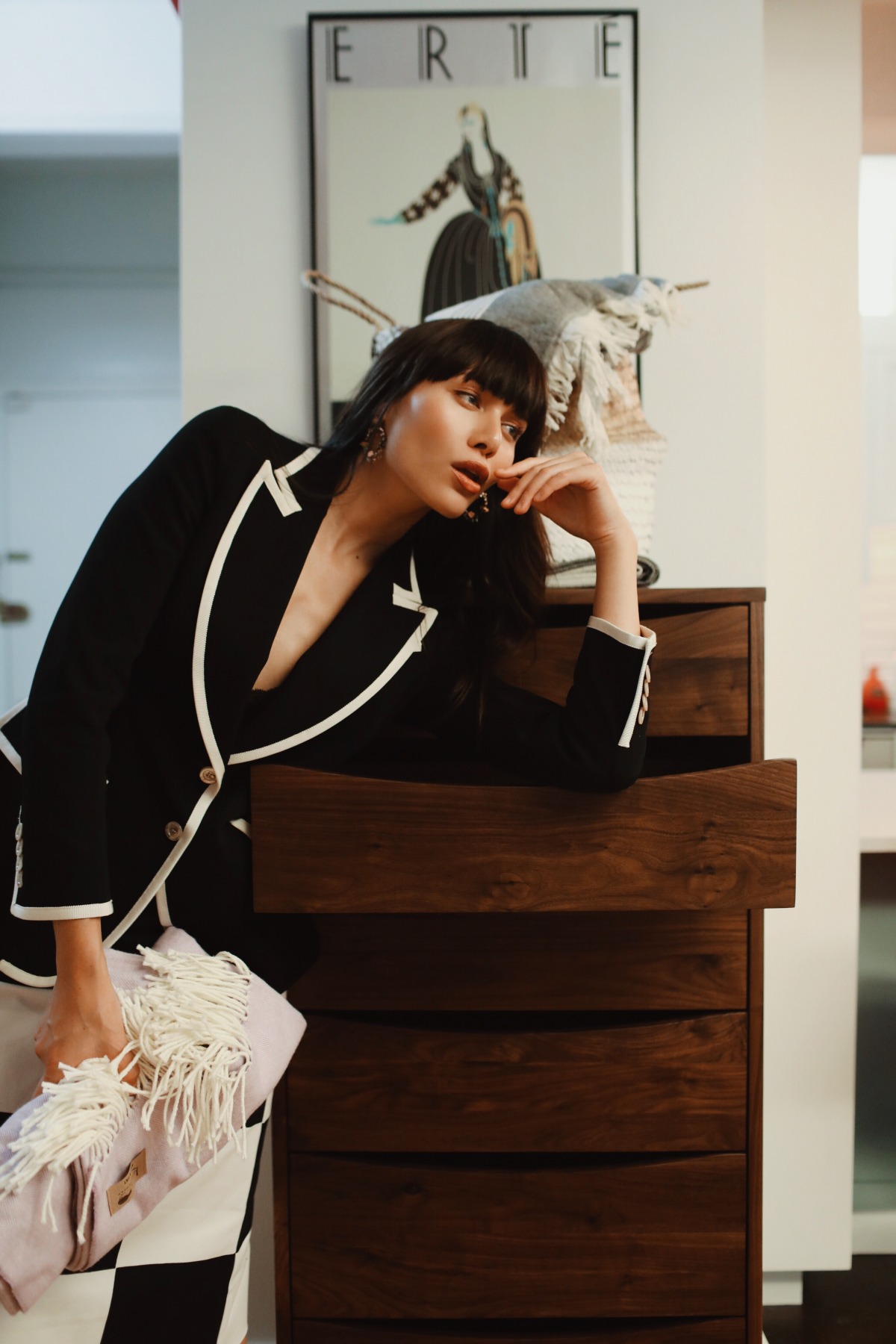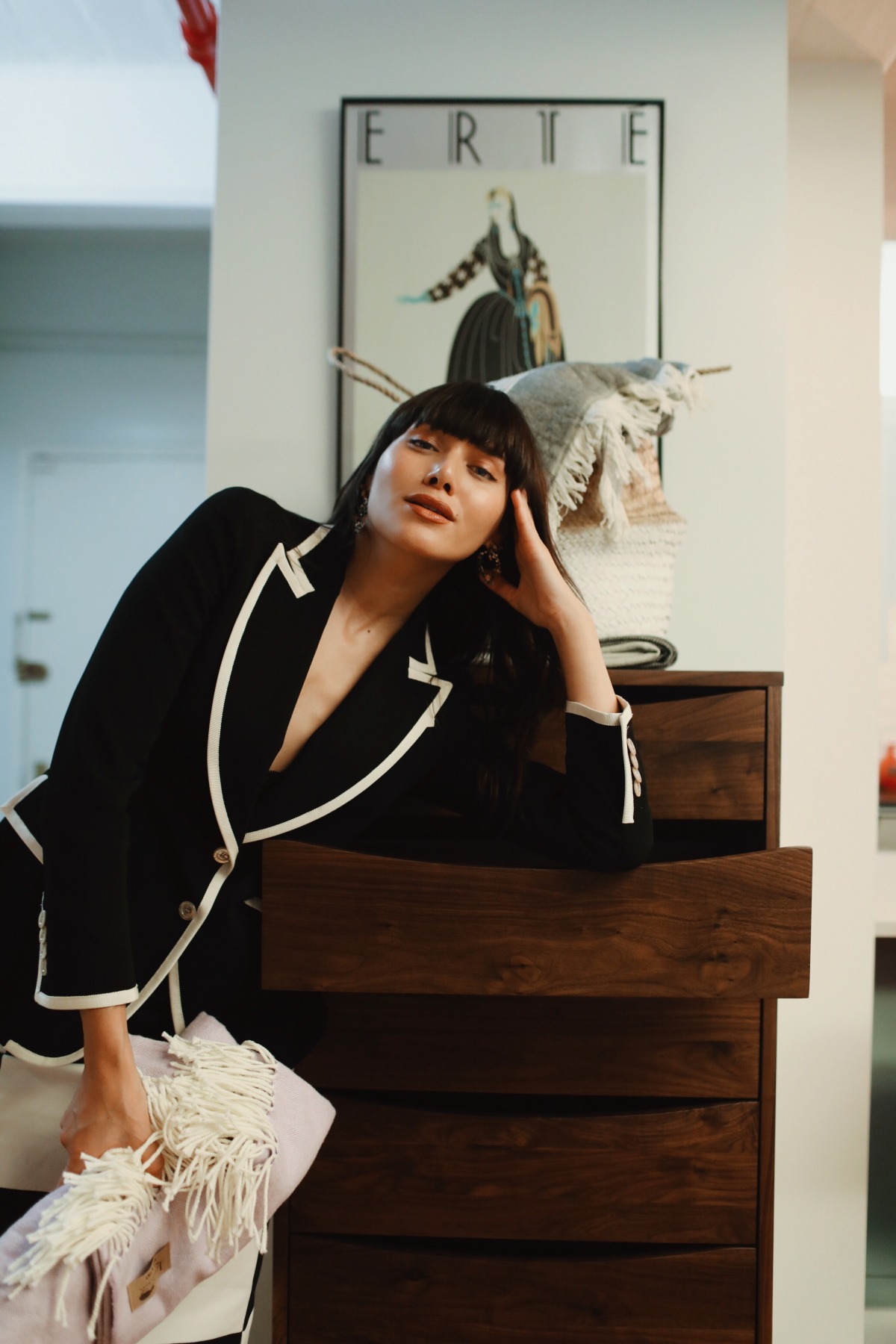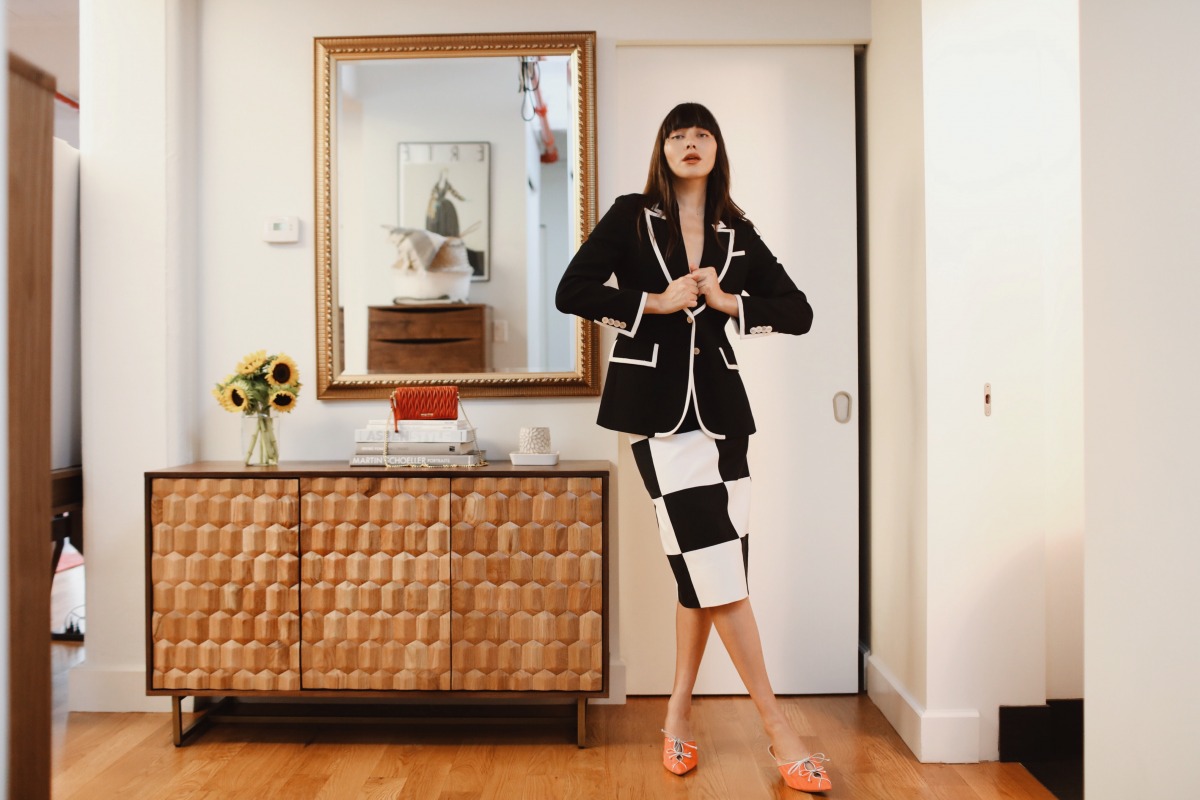 wearing:
Gucci blazer
Marimekko skirt
Malone Soulier kitten heels
shop all HOME at Article.