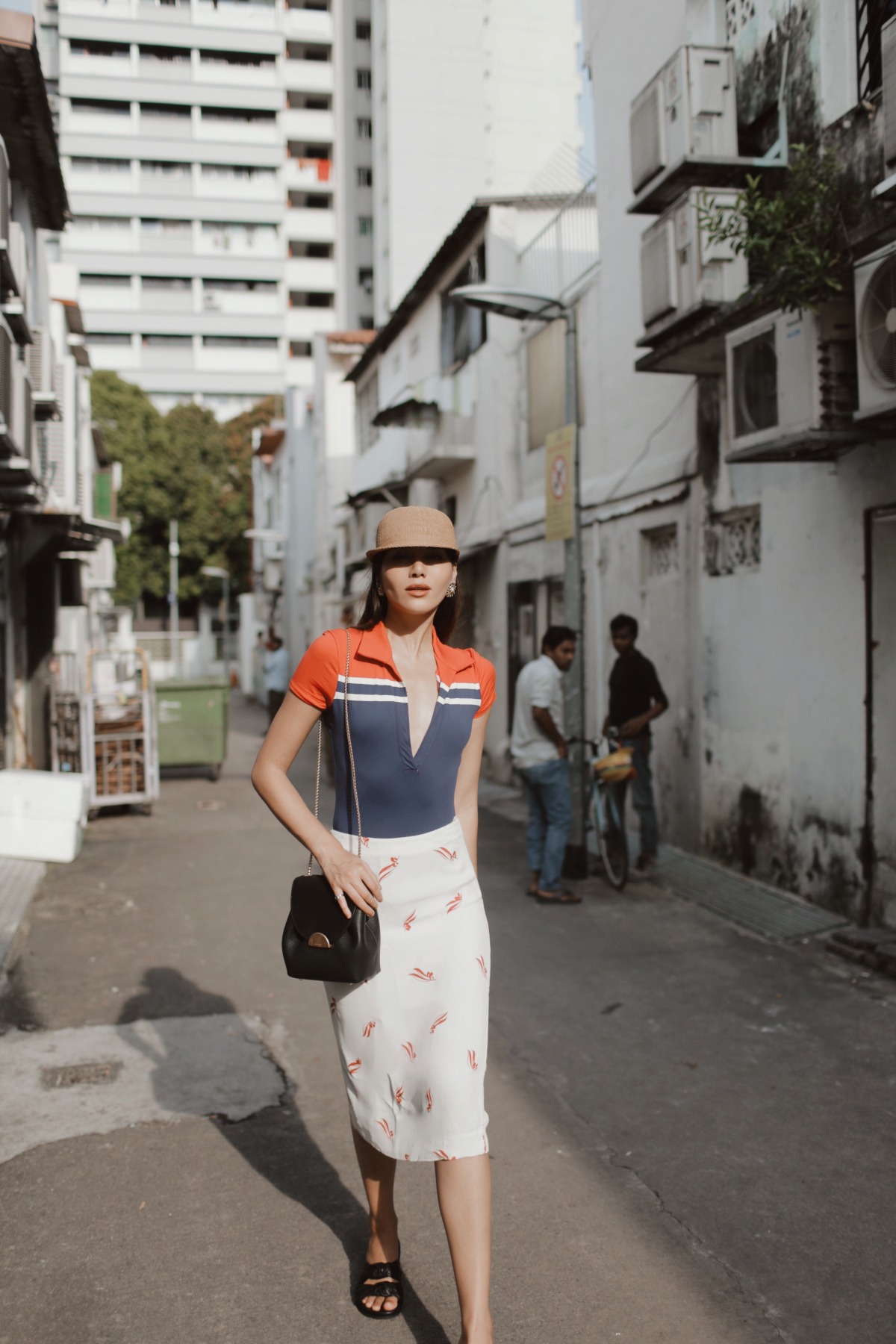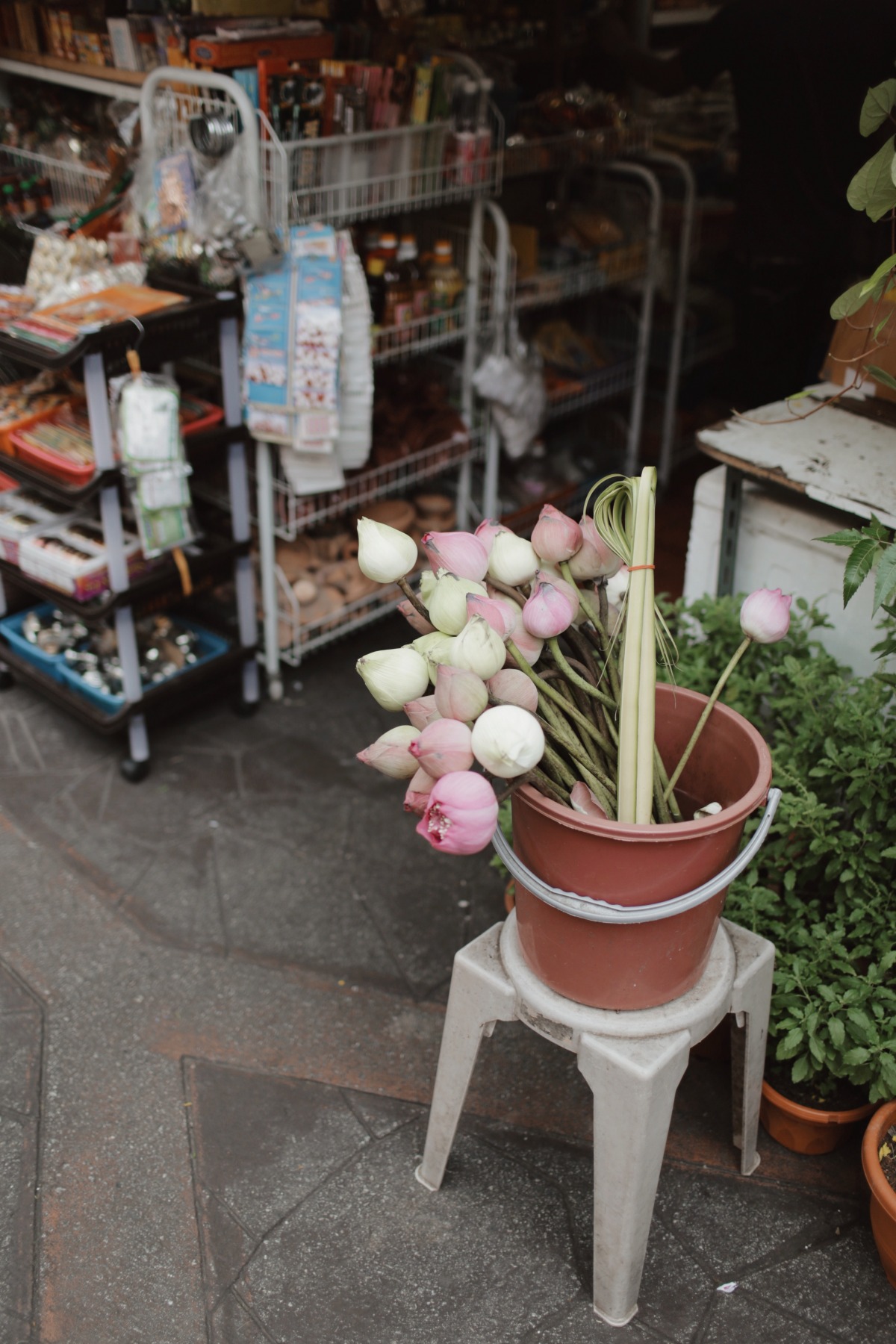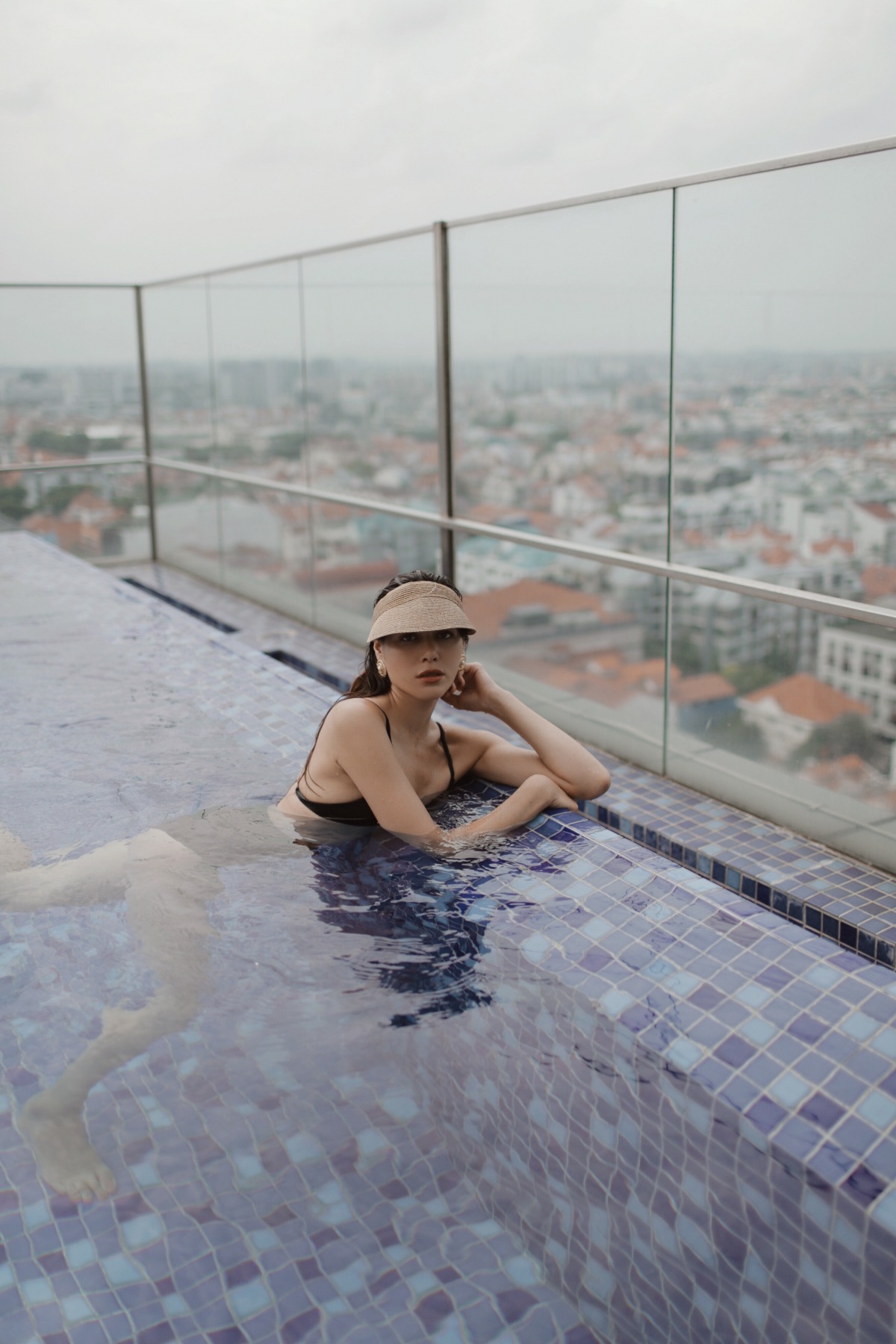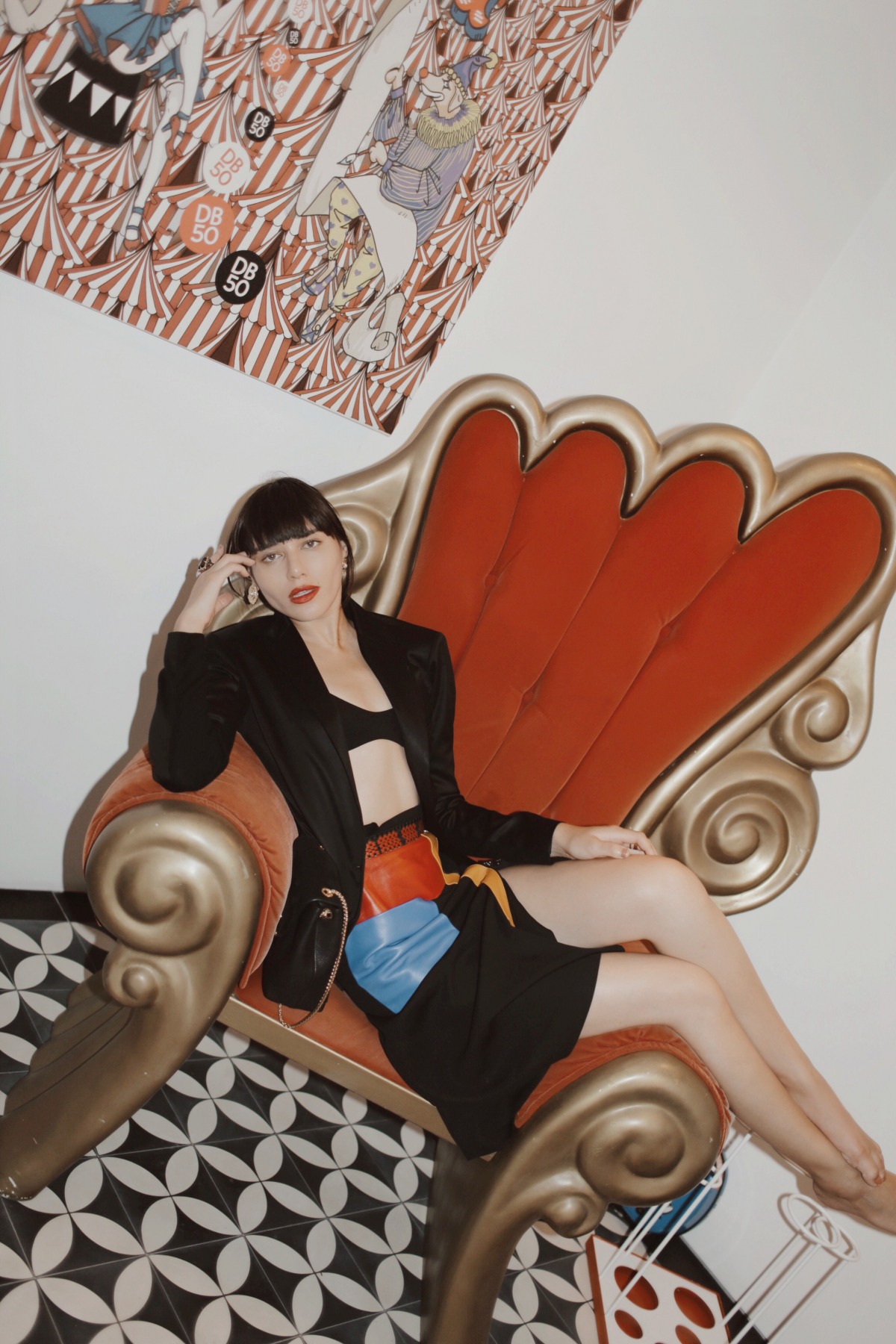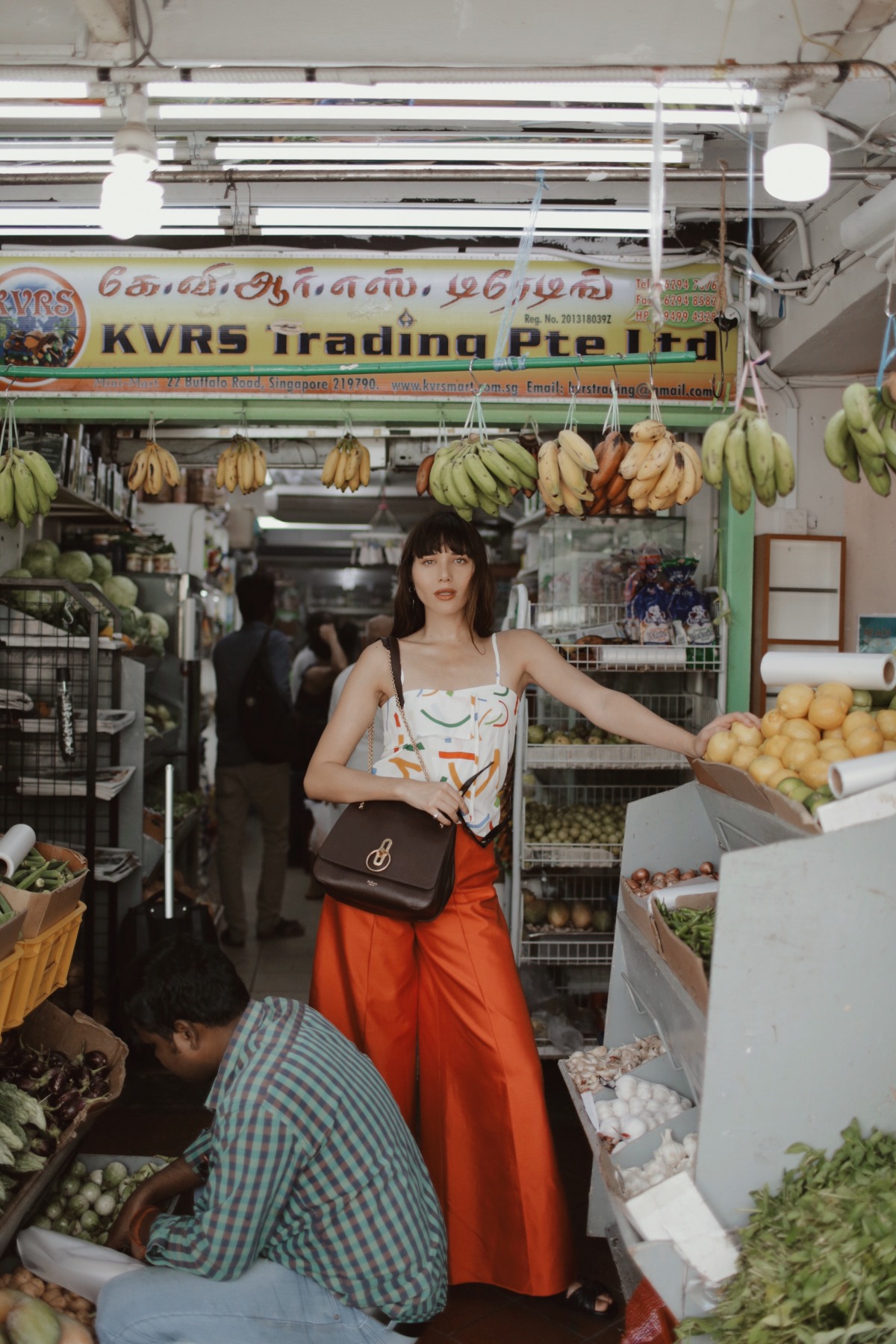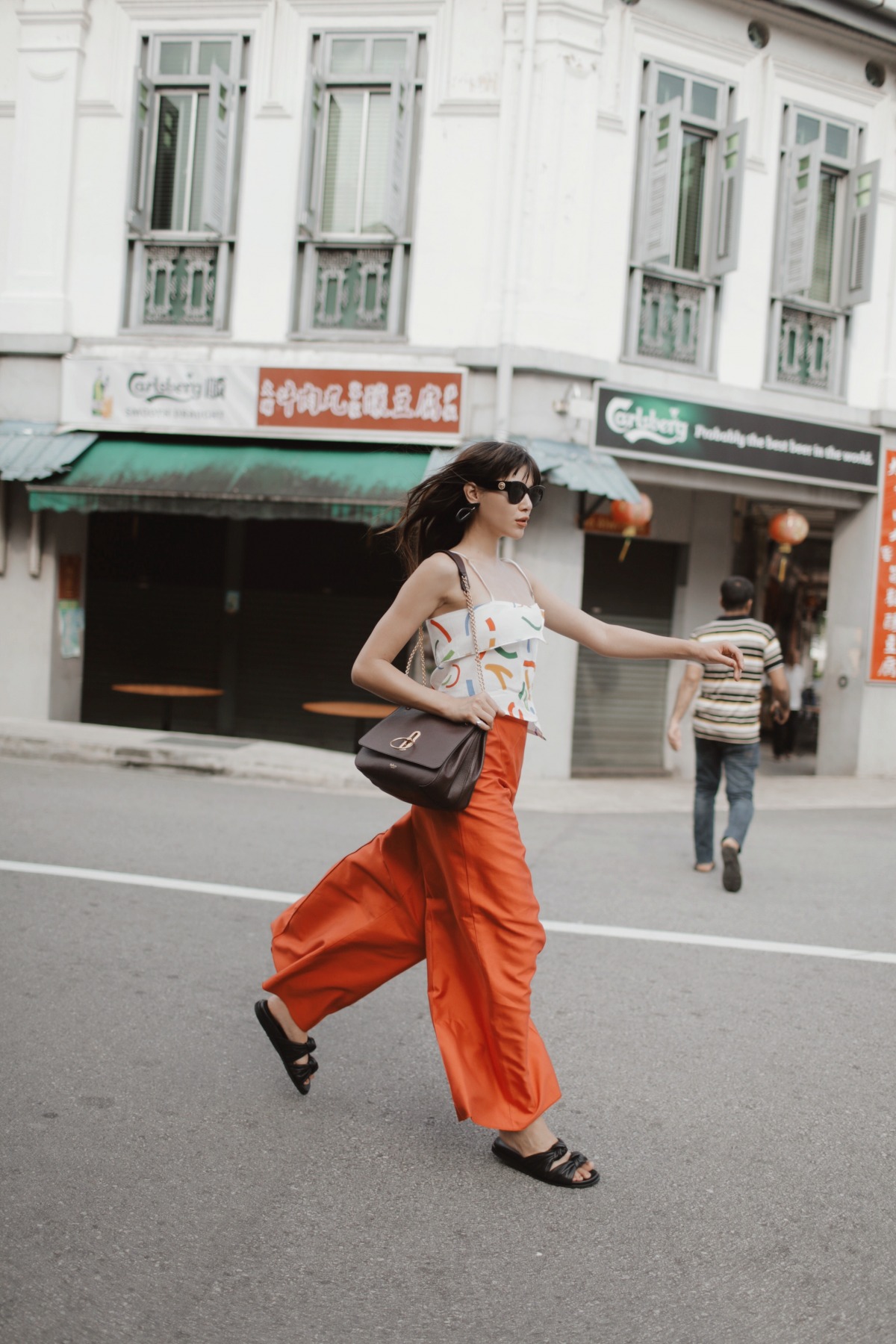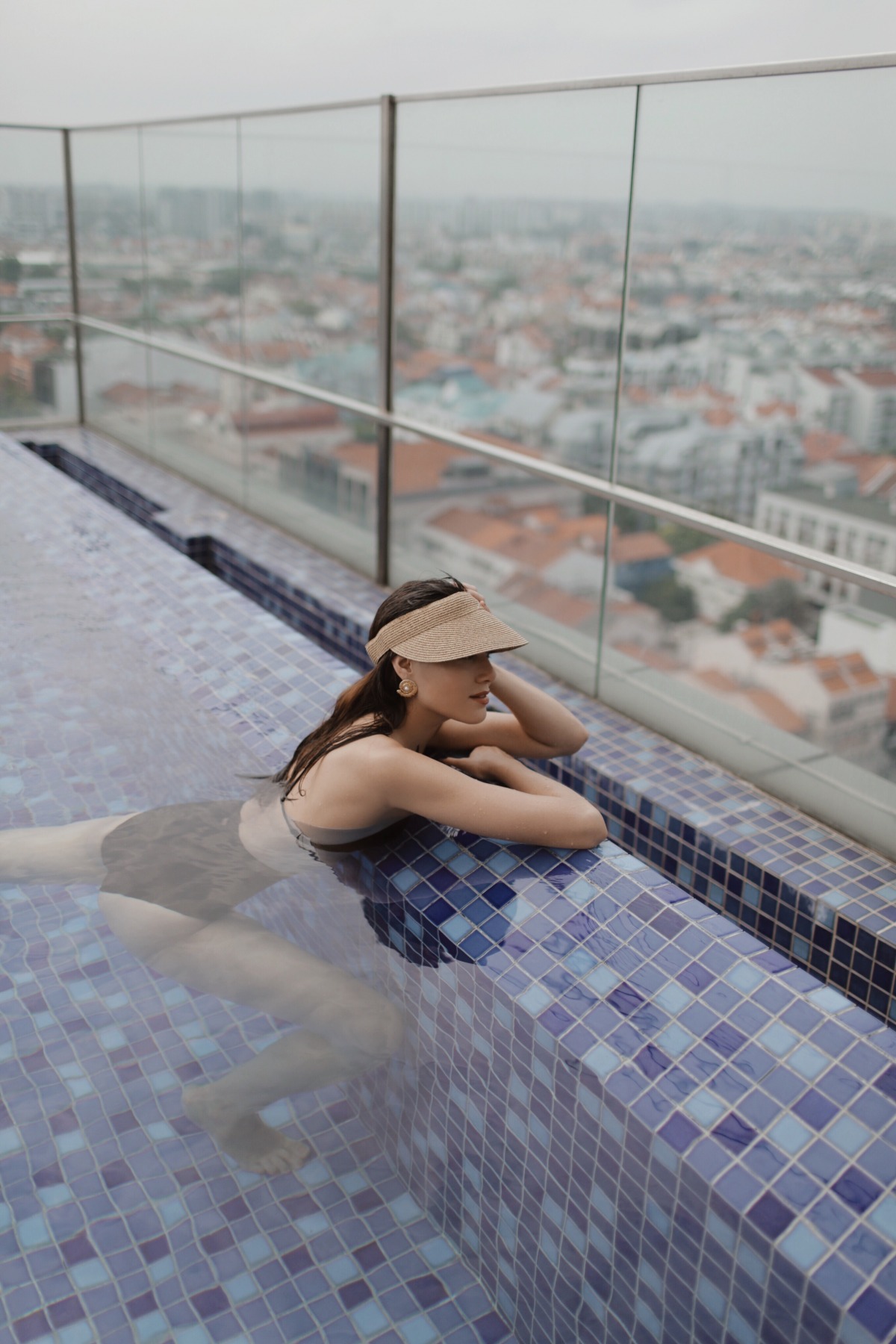 Part 2 of my Singapore guide is here. It may have just be the craziest four days of my life. It was so hot that I wore bikinis as outerwear and spent the little down-time I had on the rooftop pool, soaking in the views of Katong. So much of DNA is rooted in Southeast Asia thanks to my mother. She was born in Singapore and raised in Malaysia. Give this lady a prawn-mee noodle soup and she is the happiest girl on earth. I'm the same way. Best meal hands down. Go on and take a peek at this amazing part of the world. It's so far, yet feels so close to home and to my heart.
Little India: I recommend staying at the super chic and cozy Vagabond Hotel. You'll be in the heart of Little India. You'll find yourself in search of the best curry and Teh Tarik (my favorite milk tea). It's a great little spot to shop for trinkets and smell the spices.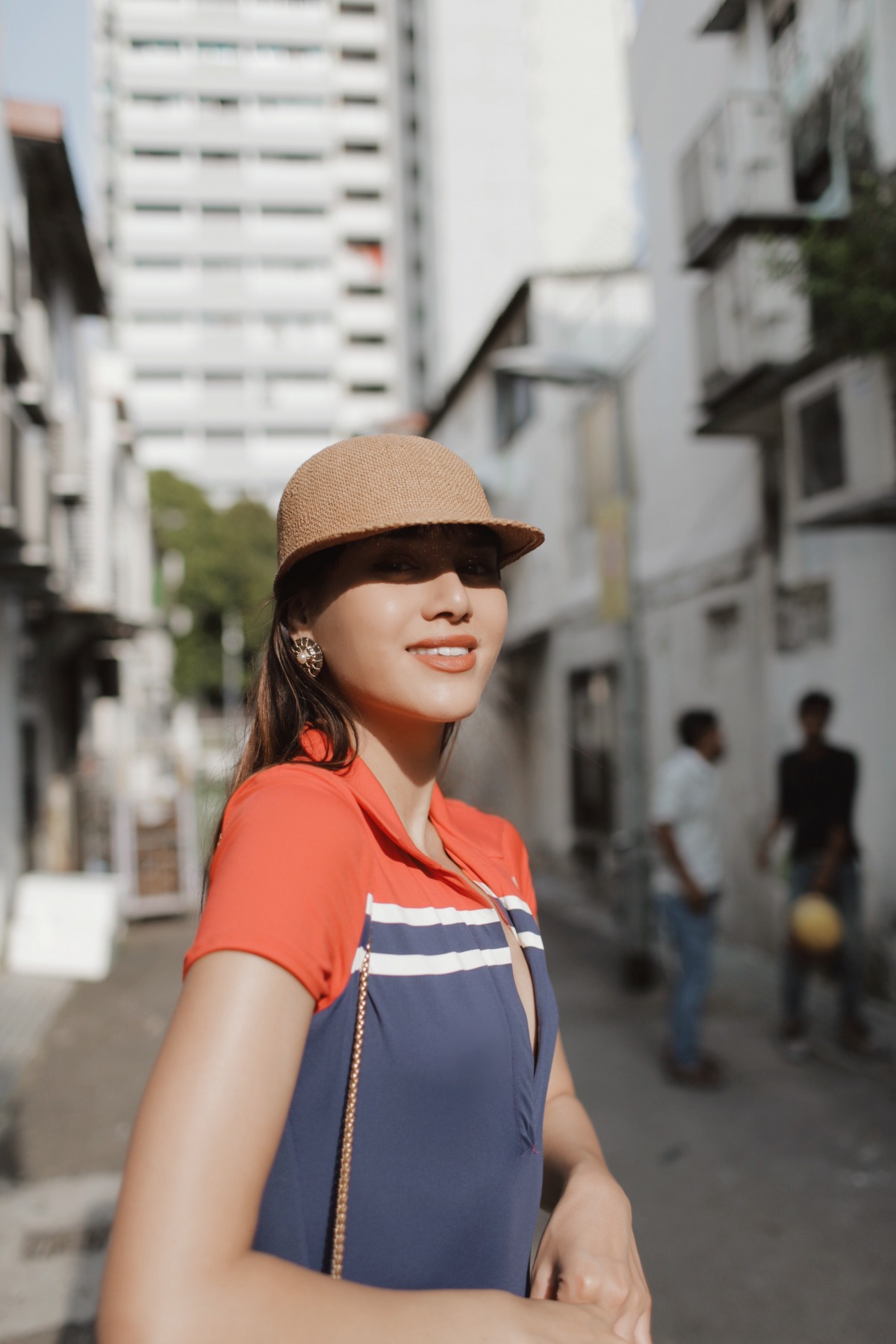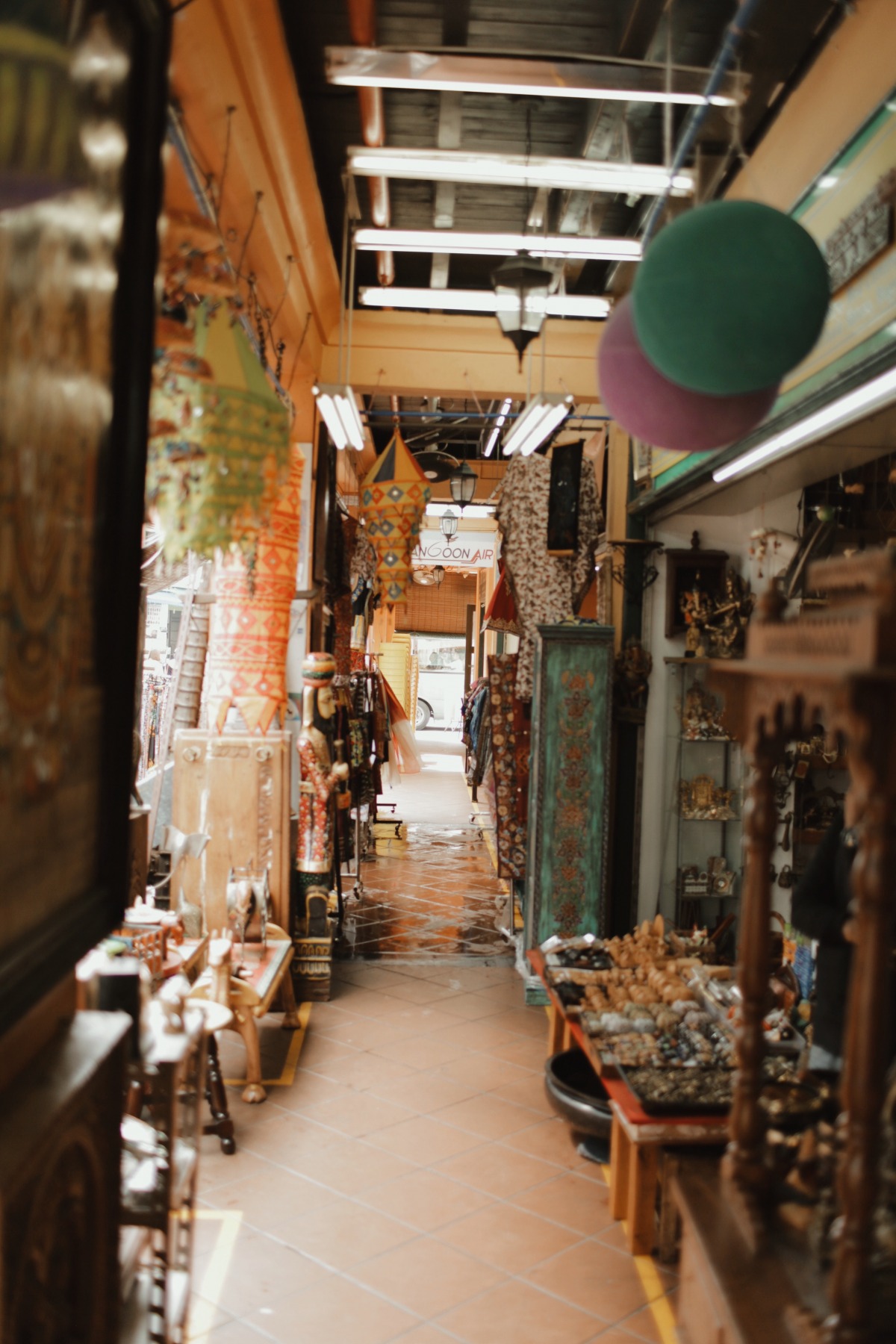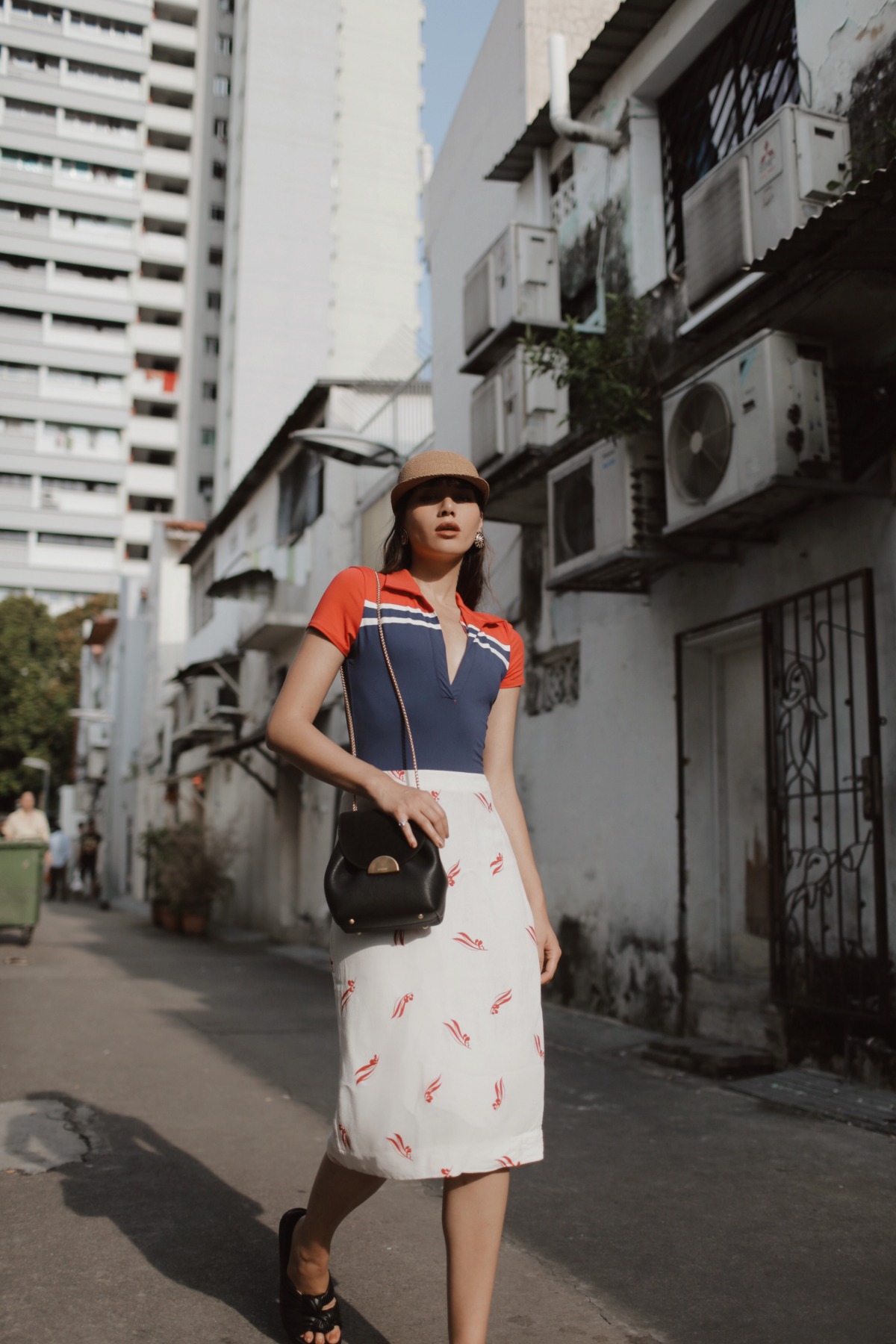 Solid & Striped x Anthropologie swimsuit
Marni skirt
Dear Frances sandals
Janessa Leone hat
Polene Paris bag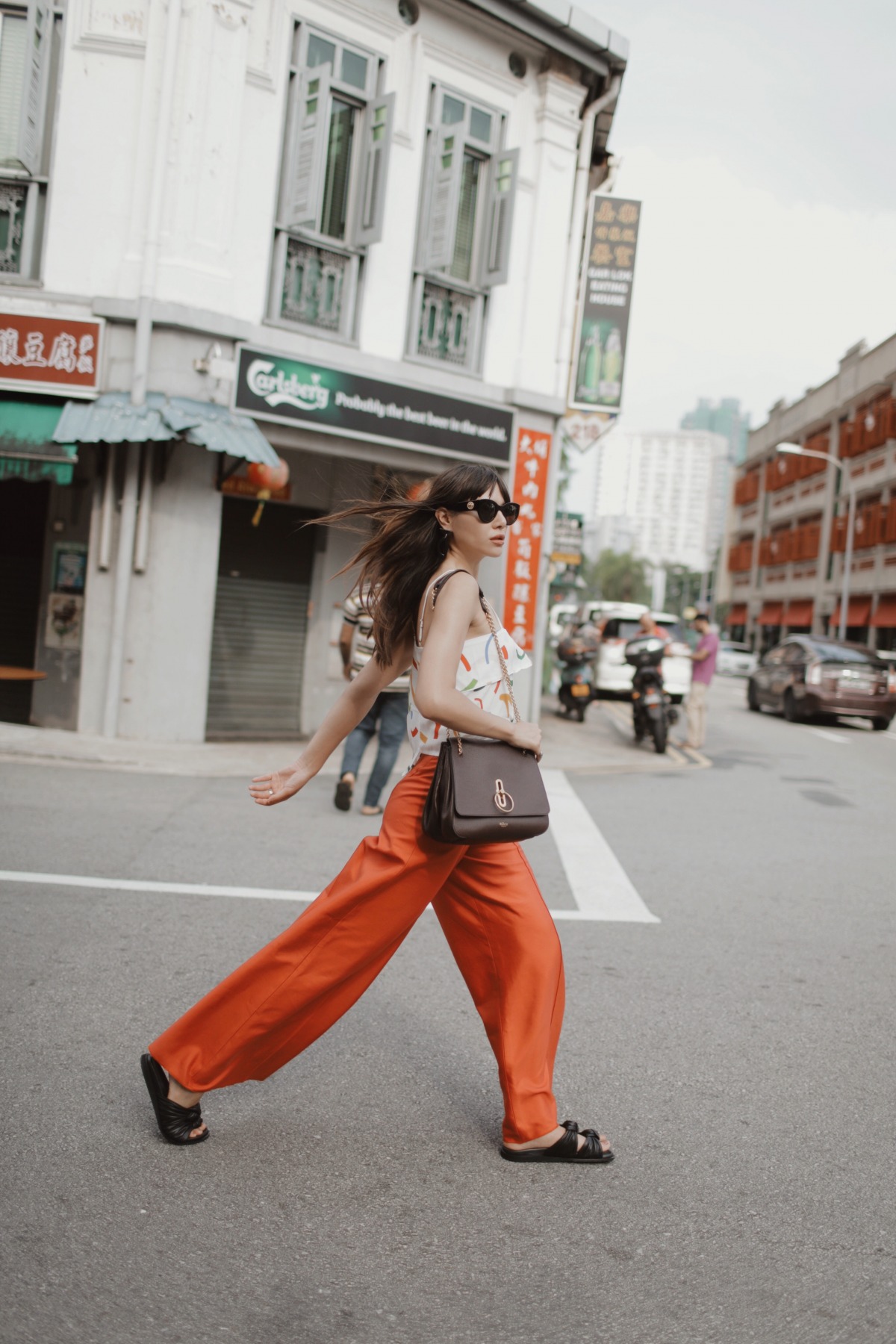 Versace sunglasses
Mulberry bag
Olenka tank
Julianna Bass pant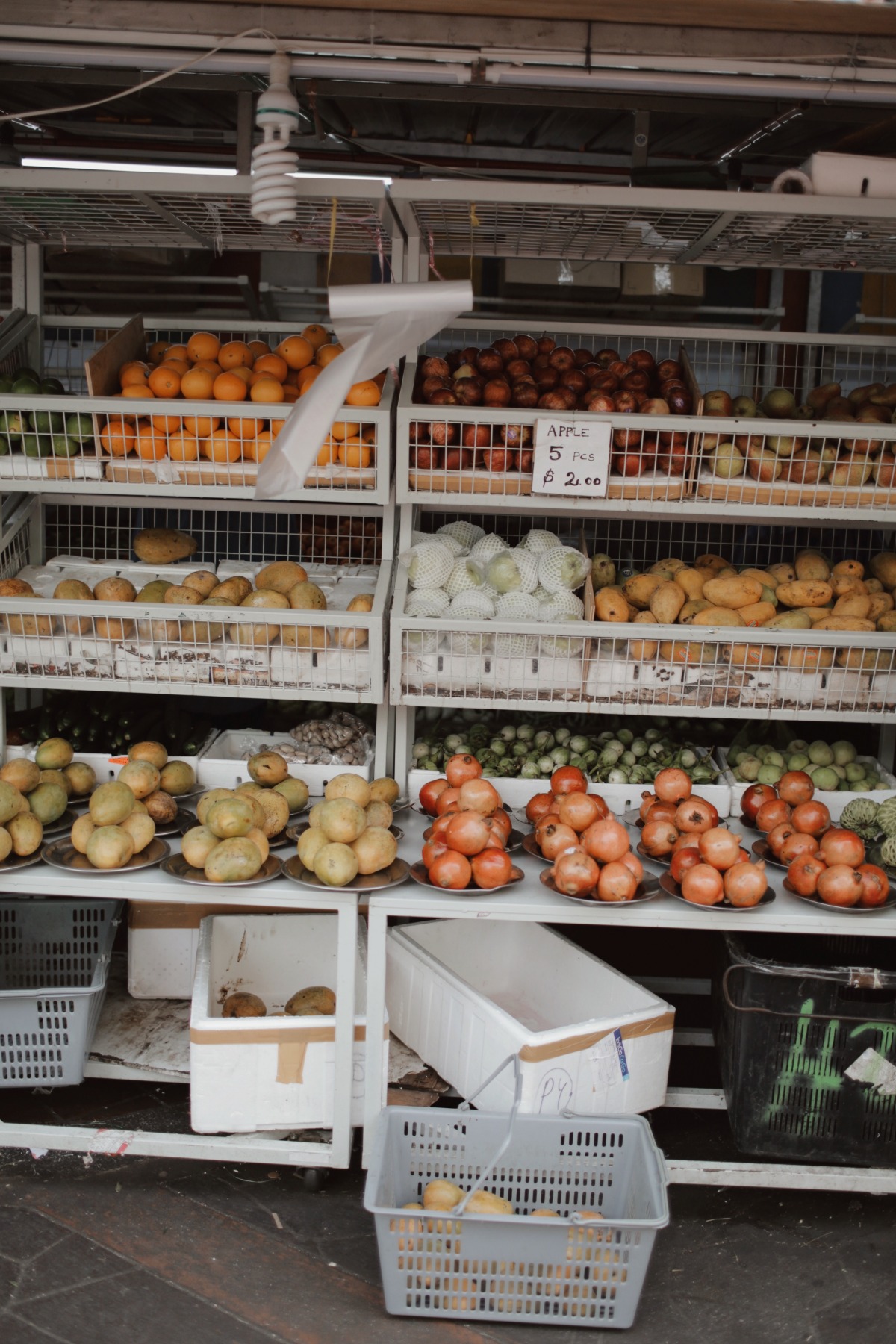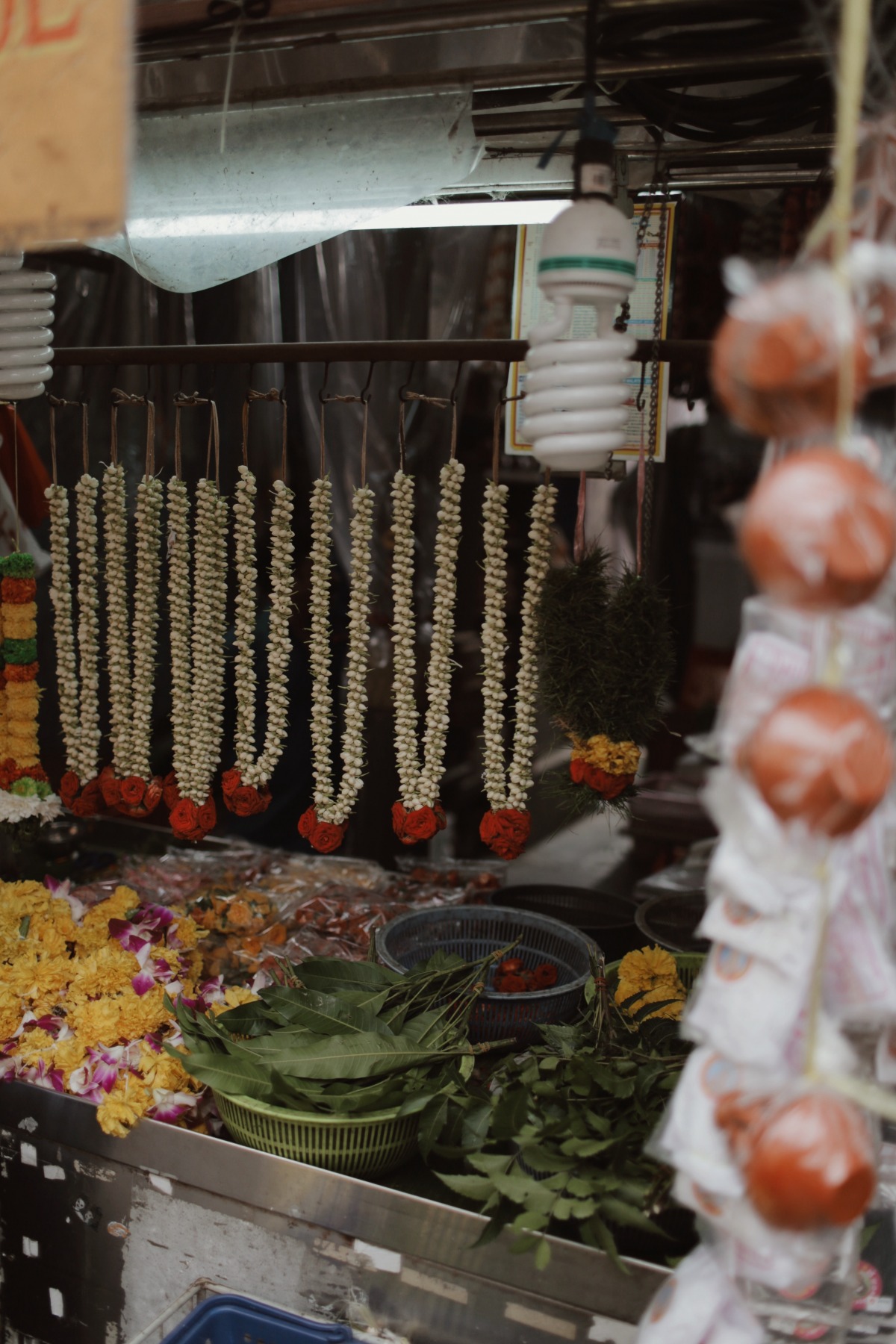 Katong: In Katong, you'll find mansions and villas alongside many Peranakan restaurants. This has always been a prestigious and chic, residential area with so much shopping, food, and neighborhoods to explore. I recommend staying at the gorgeous Hotel Indigo. This pool is everything.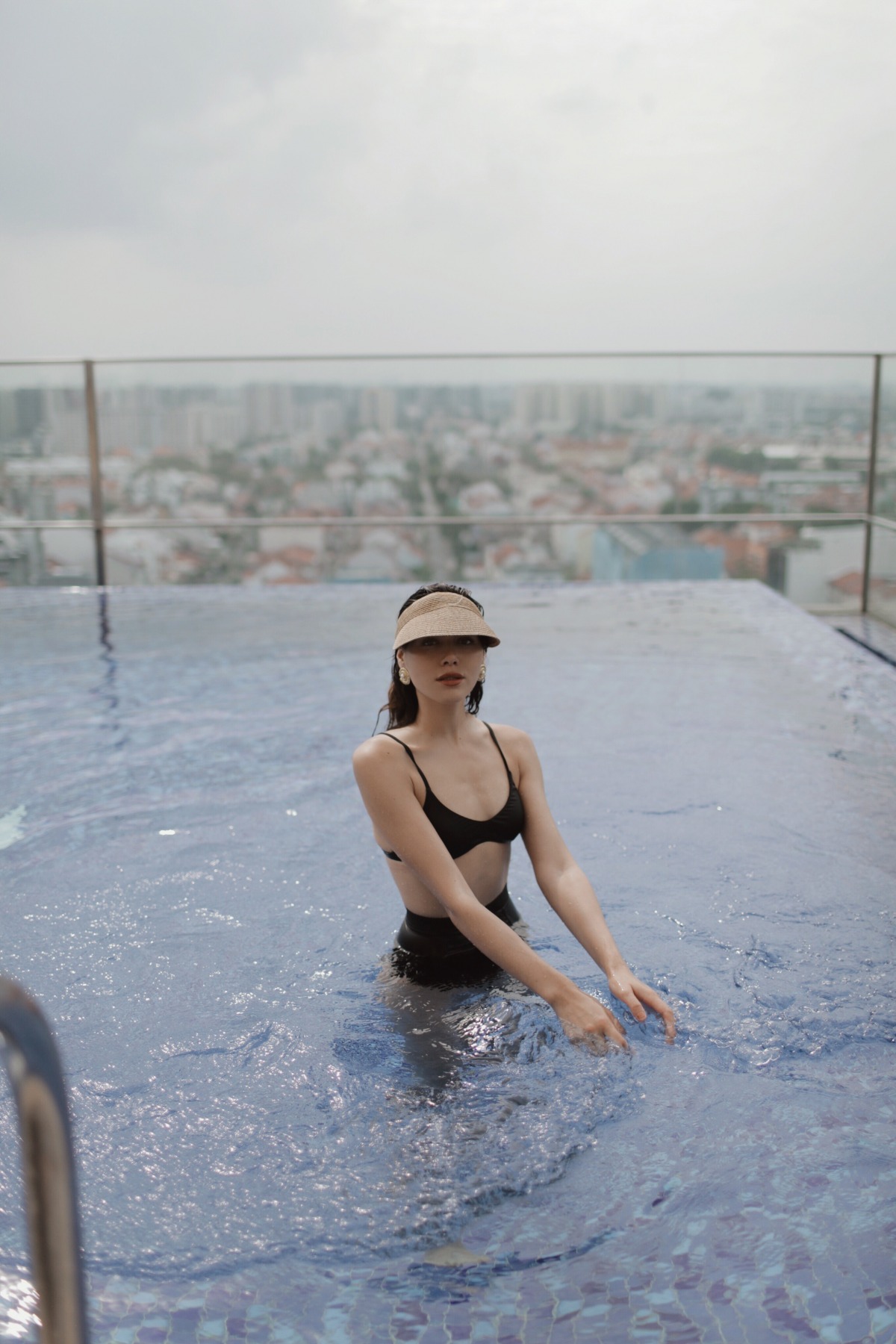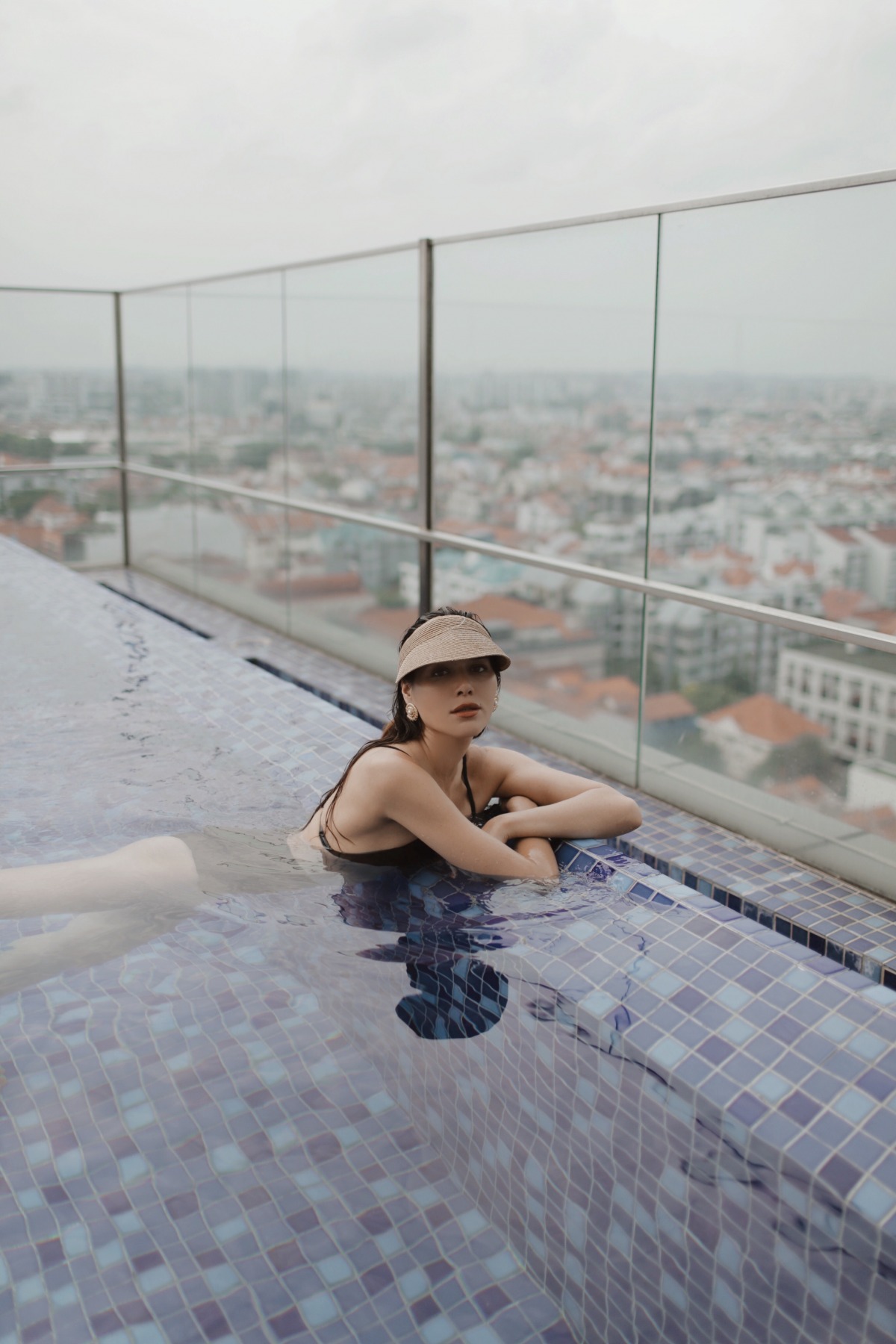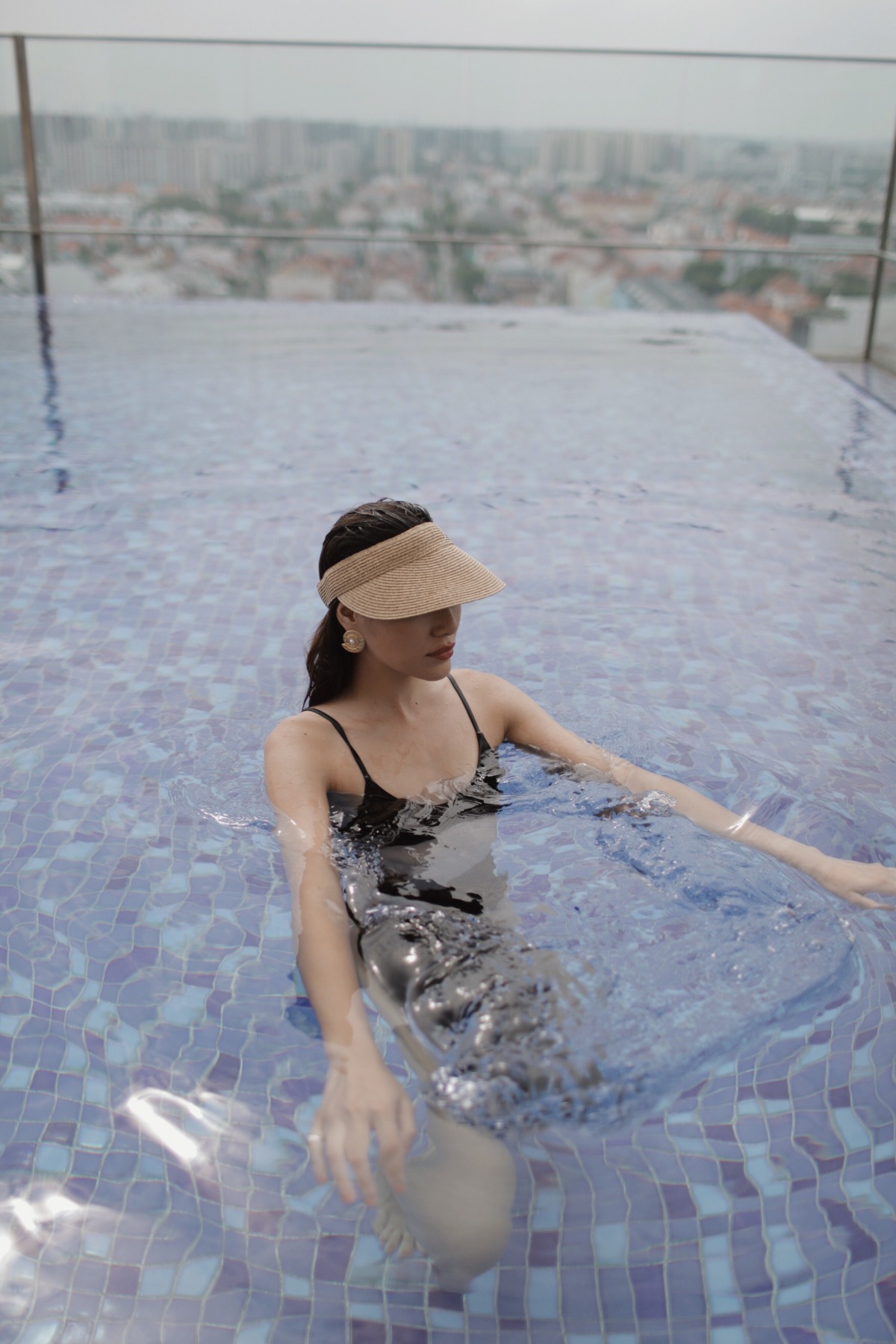 Tigerlily bikini
San Diego Hat company visor
Lunch at Candlenut: this is the world's first Michelin-starred Peranakan restaurant. It's super chic, contemporary, with an authentic approach to Straits-Chinese culture. Chef Malcom Lee created an array of dishes for us. I fell in love with the large prawns and fried tofu. Extra spicy of course.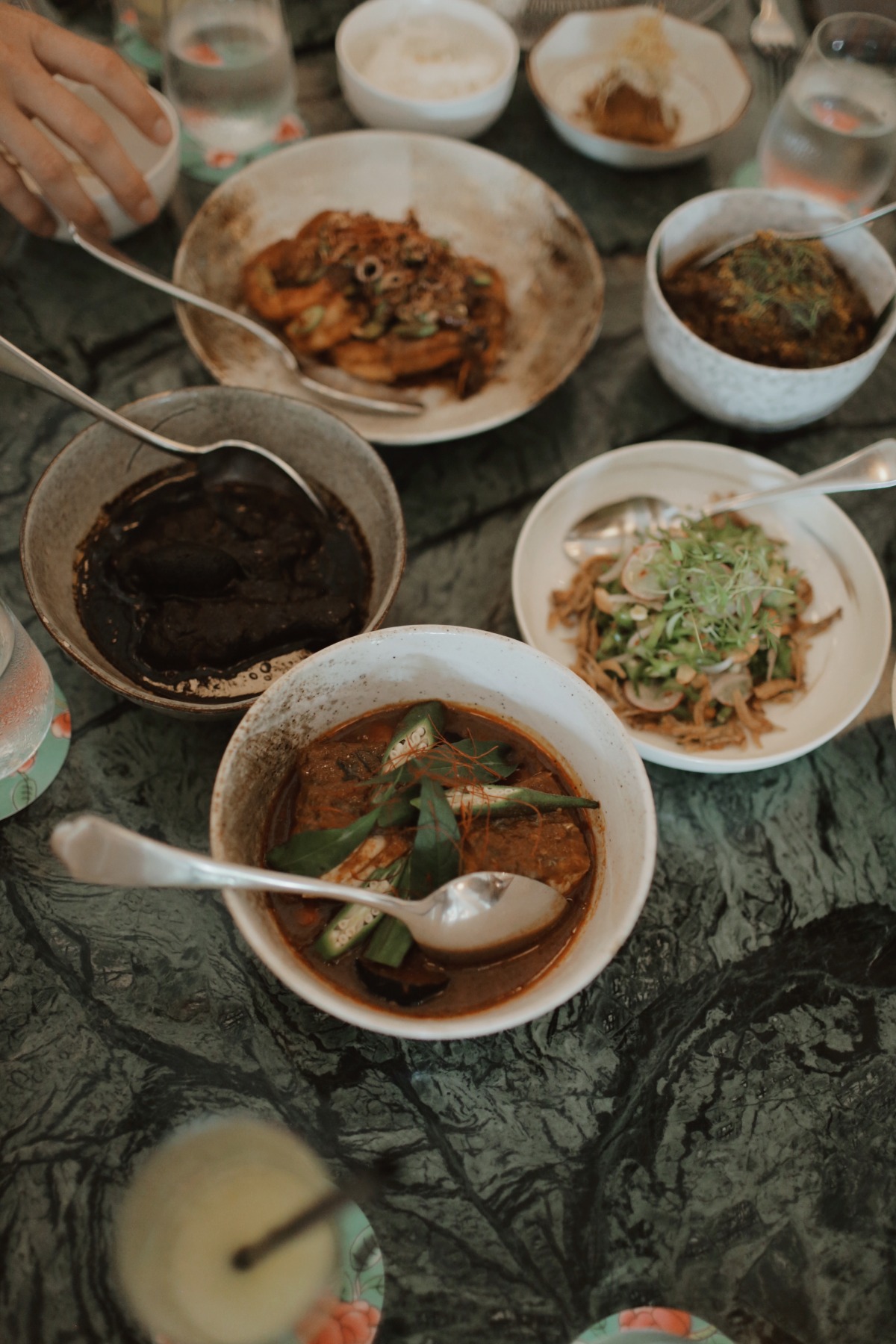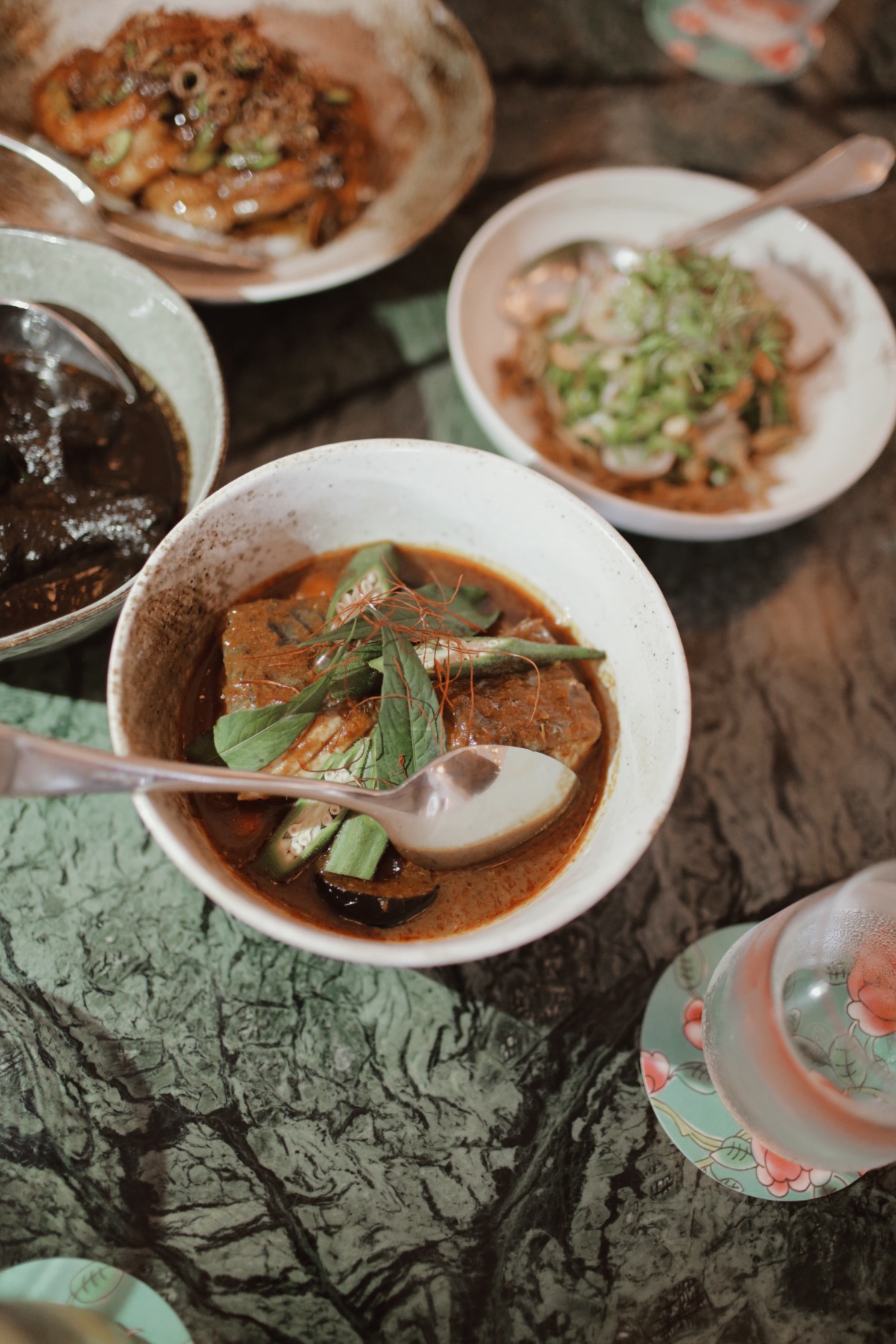 Peranakan architecture: you can spot them from a mile away. They come in colors like seafoam green, mustard yellow, and pastel pink. They're lined with beautiful floral tiles with giant open shutters. Take a step back and taste the rainbow.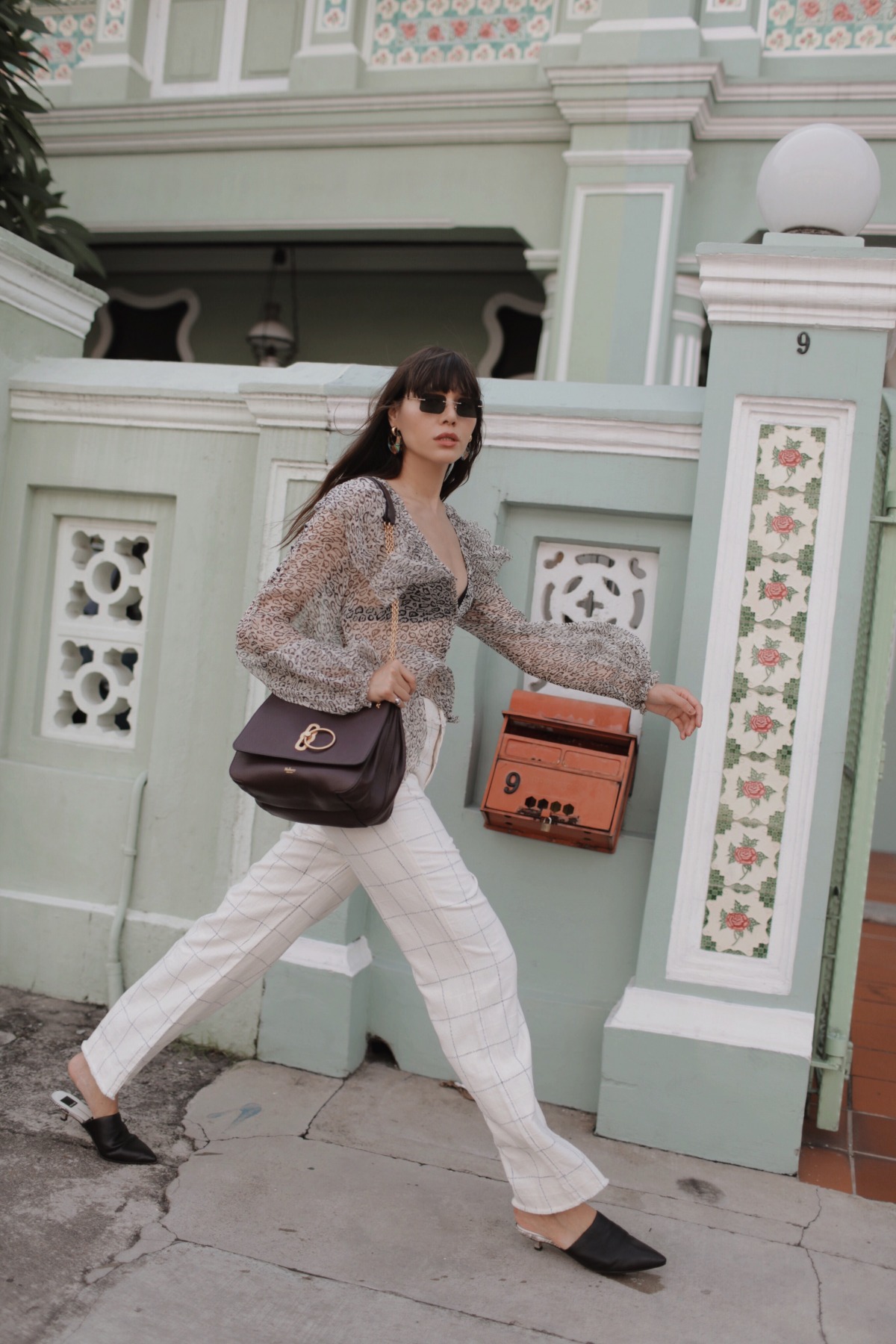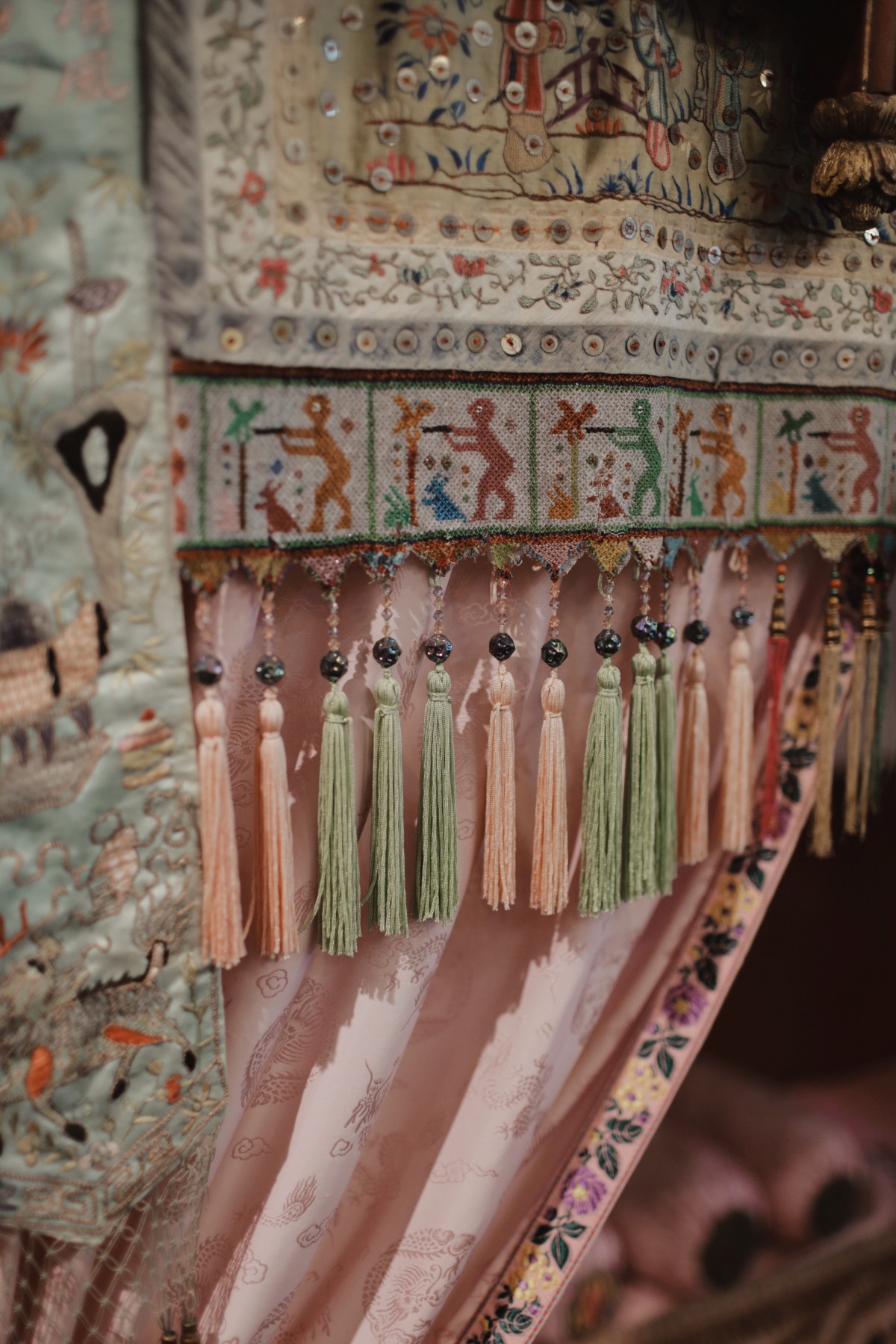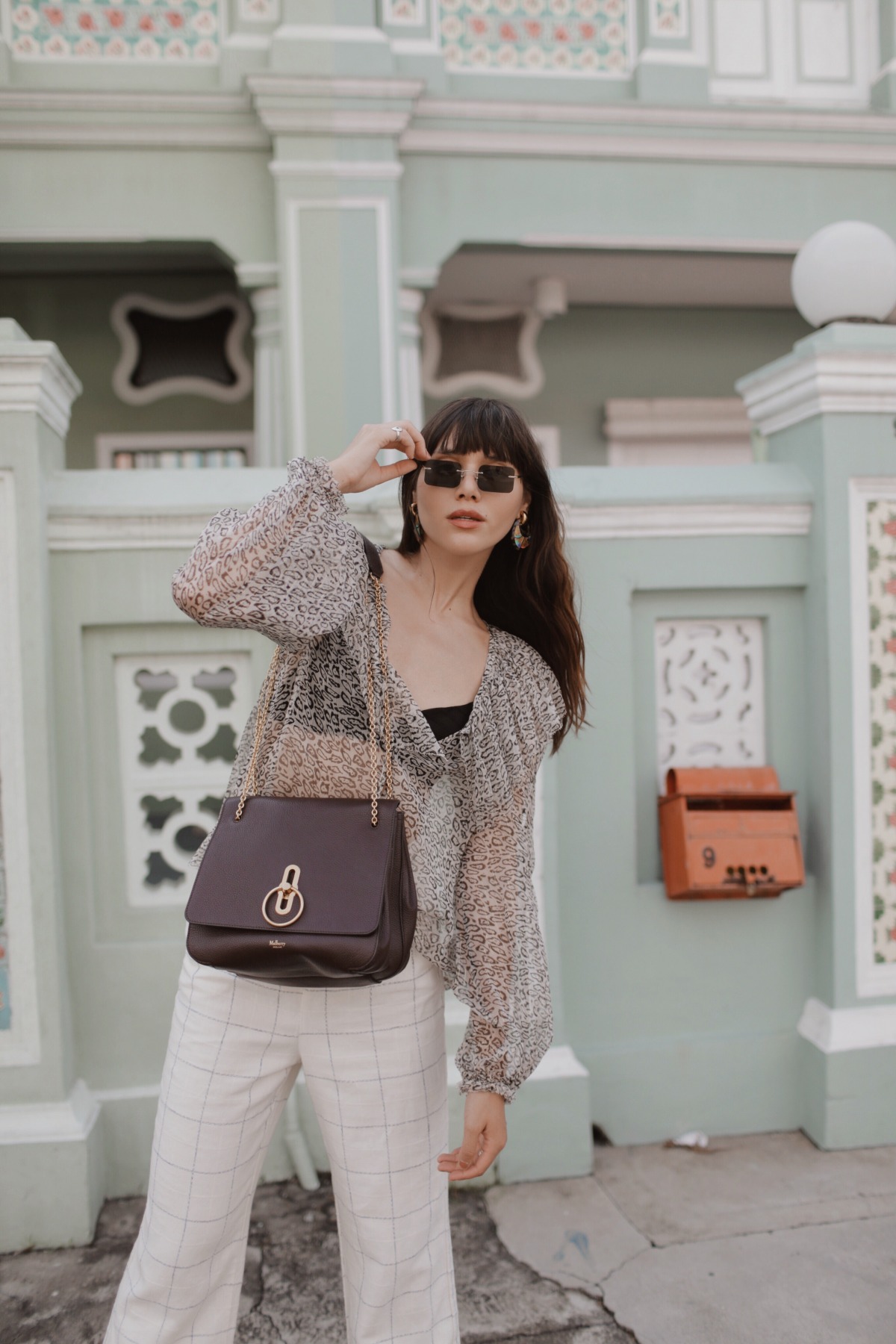 Alice Mccall top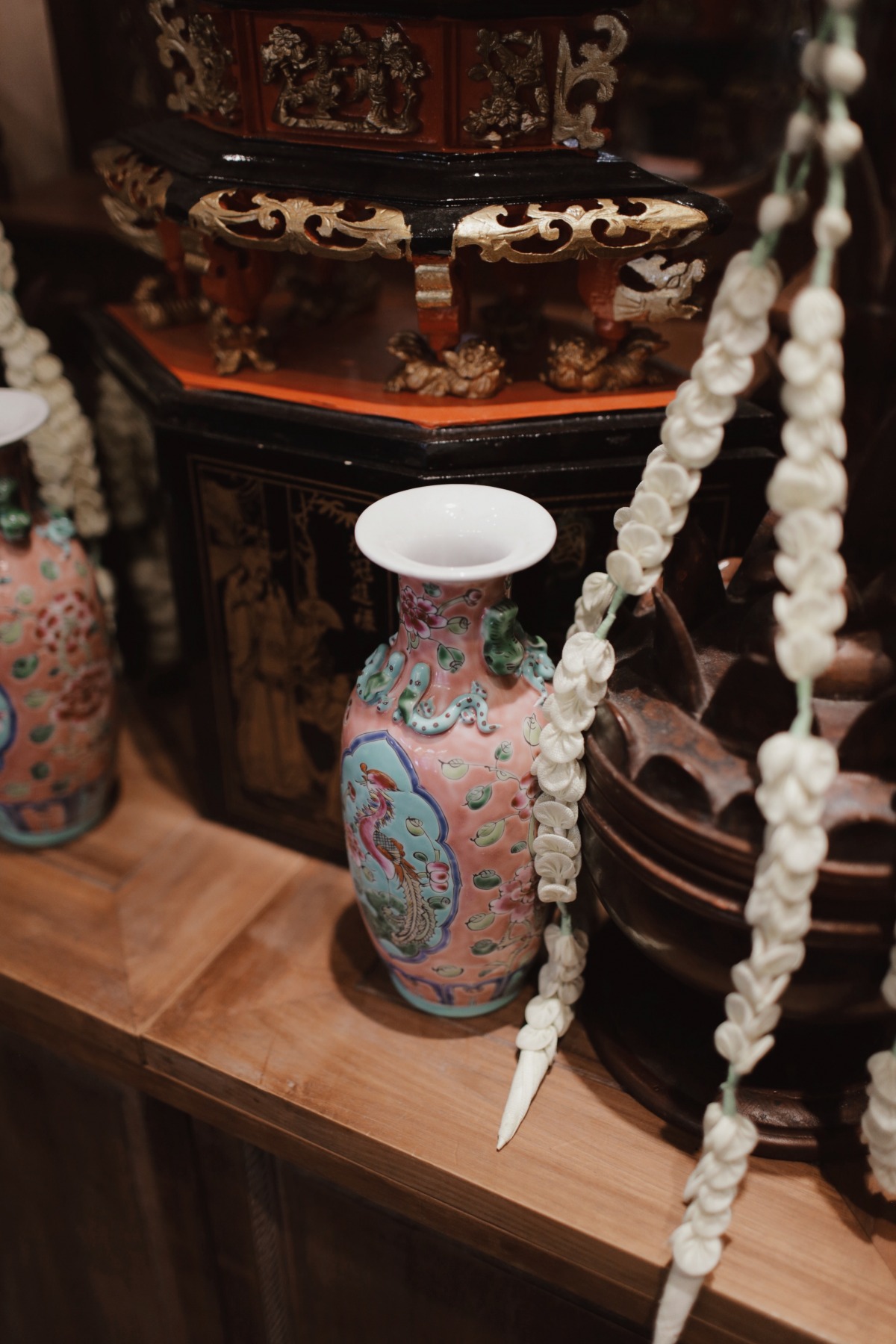 Gardens by the Bay: this is both an entertaining attraction, and an educational one. You'll learn so much about the plant kingdom. It's home not plants that are seldom seen in this part of the world, ranging from species in cool, temperate climates to tropical forests and habitats.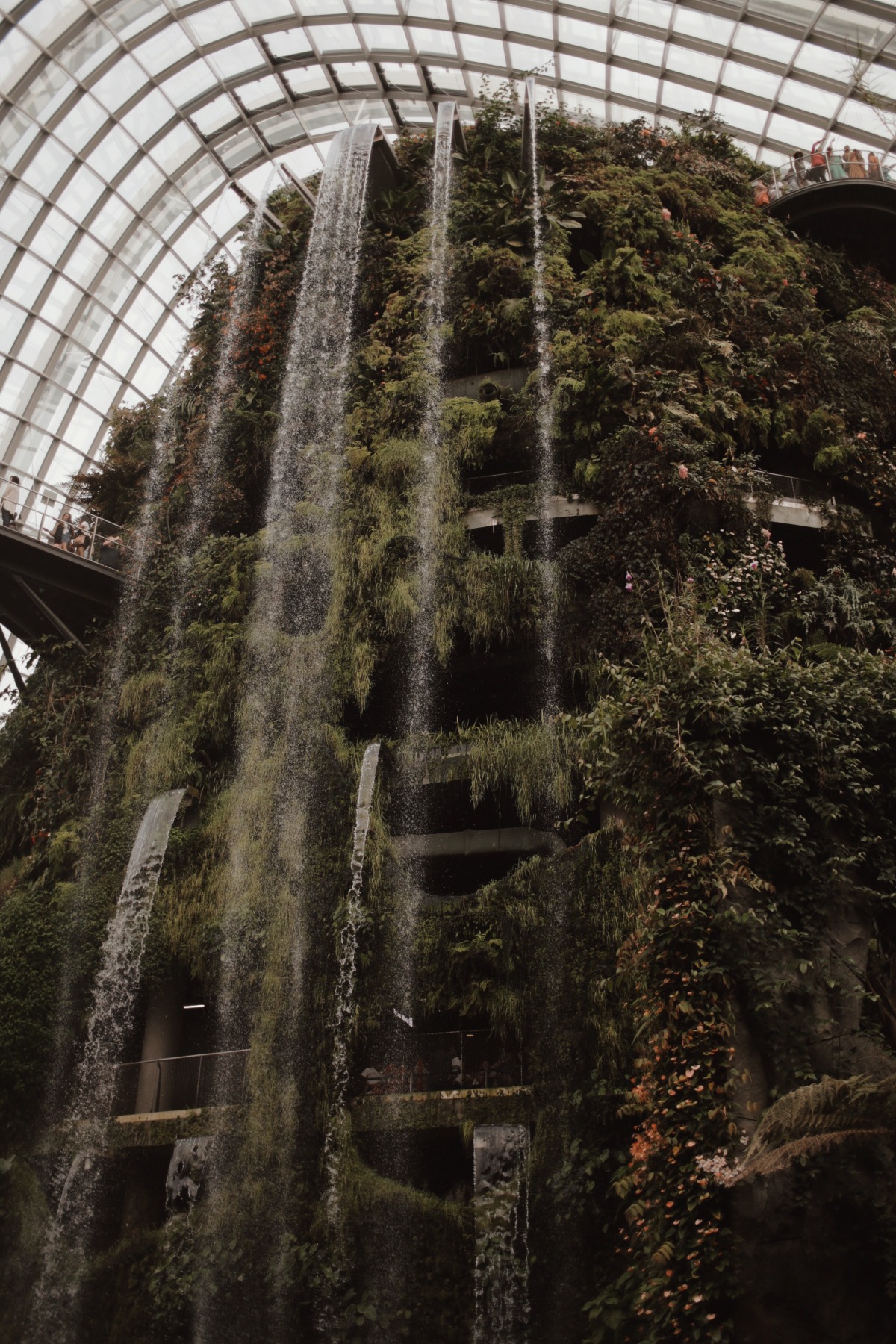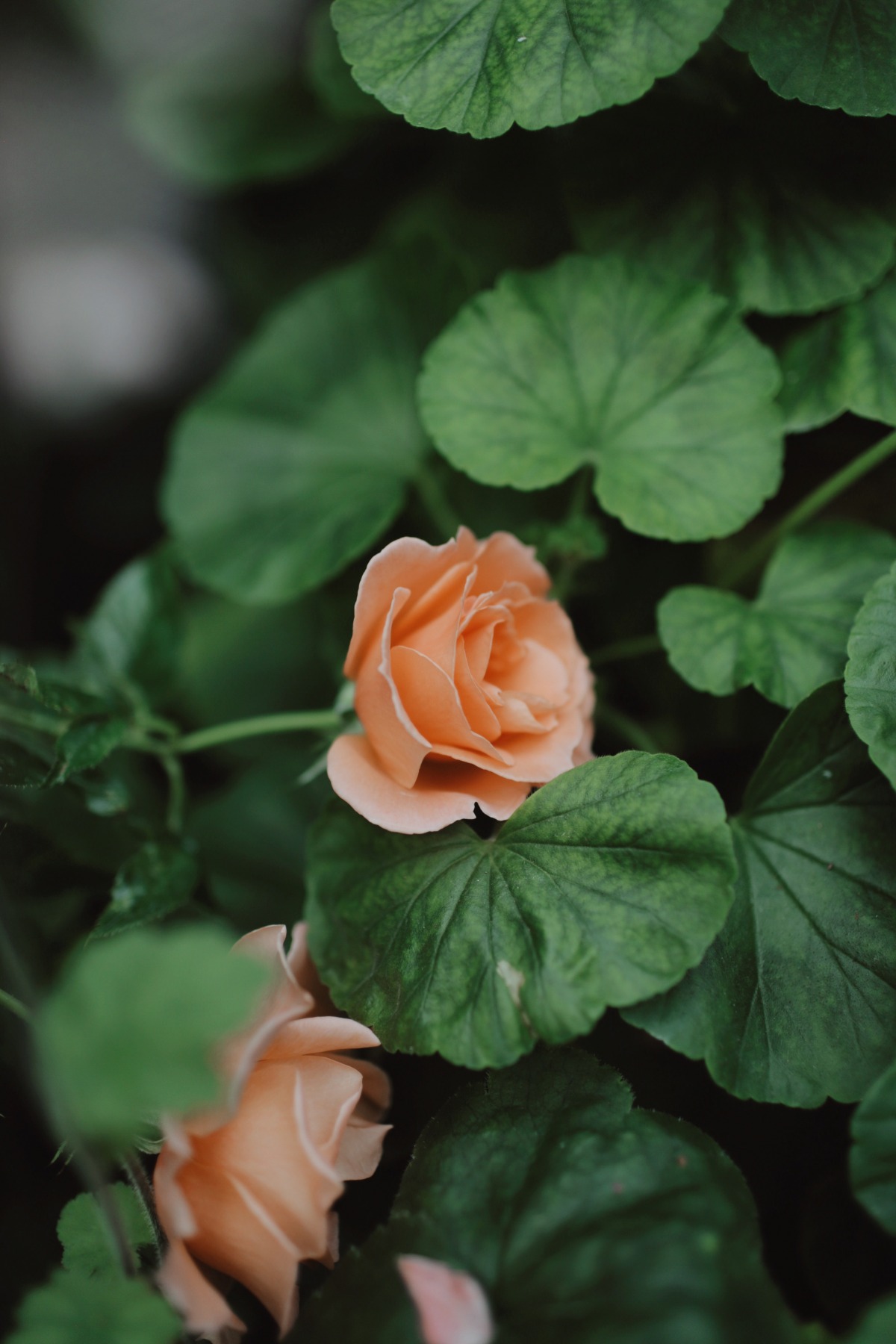 Popiah making at Kway Guan Huat: this is an 80 year old business! Customers patronize Way Guan Huat to buy handmade Popiah skin and condiments to host their own Popiah parties. Yep, Popiah parties. Now I need to bring this back to the States. This may be my favorite appetizer. I like to call it a sweet and spicy little spring roll.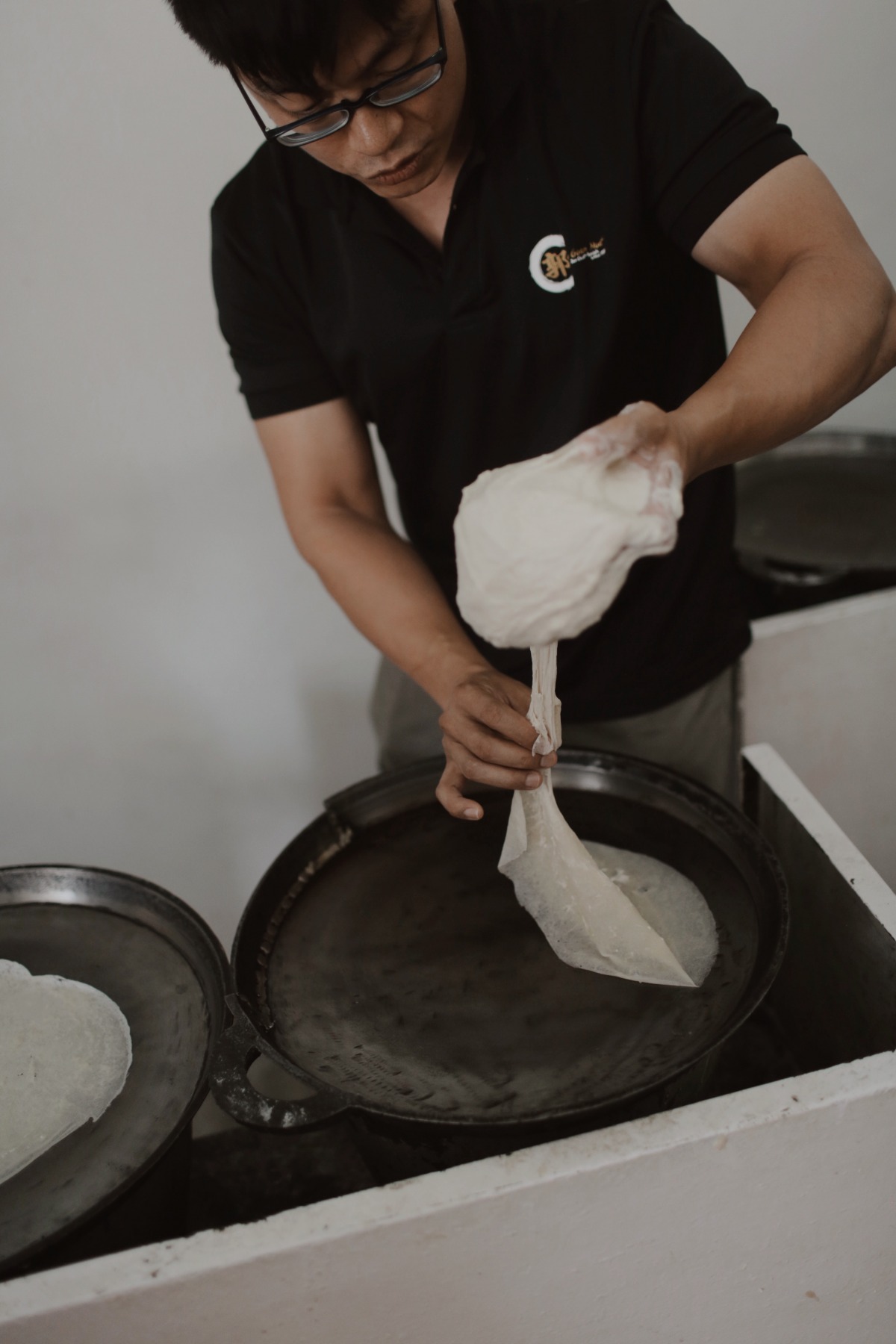 Get a real Crazy Rich Asians experience: we visited the gorgeous home of Daniel Boey, is a creative director and TV personality who has designed experiences for fashion events worldwide. He threw a Crazy Rich Asians party at his home in celebration of the film release. It felt modern but with a whimsical Alice in Wonderland flare. How amazing is that chair?!  The house was so gorgeous that everyone took their shoes off and wore house slippers the moment we stepped on the property. It was fun! And thanks to my asian roots, I do the same. This was one night to never forget.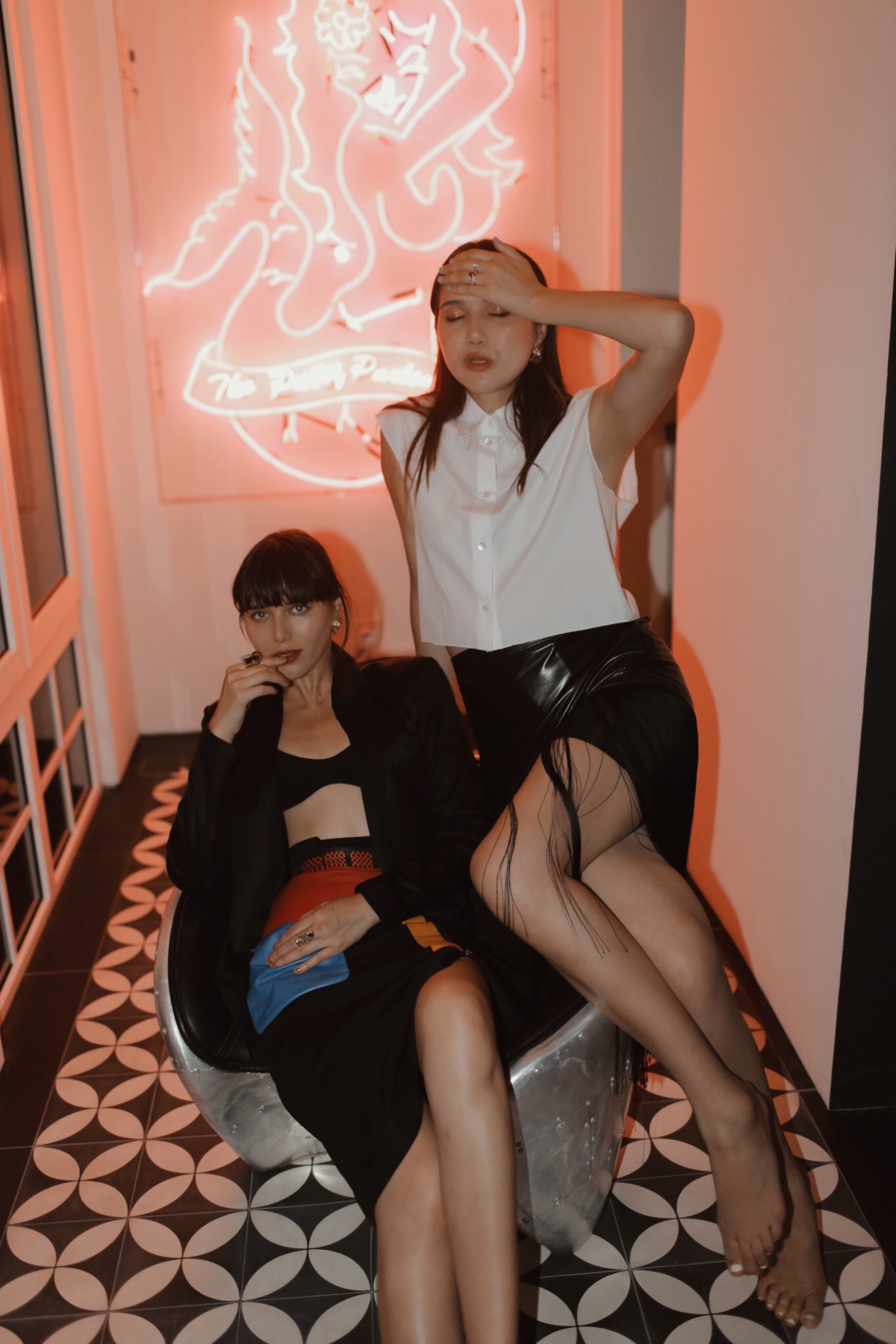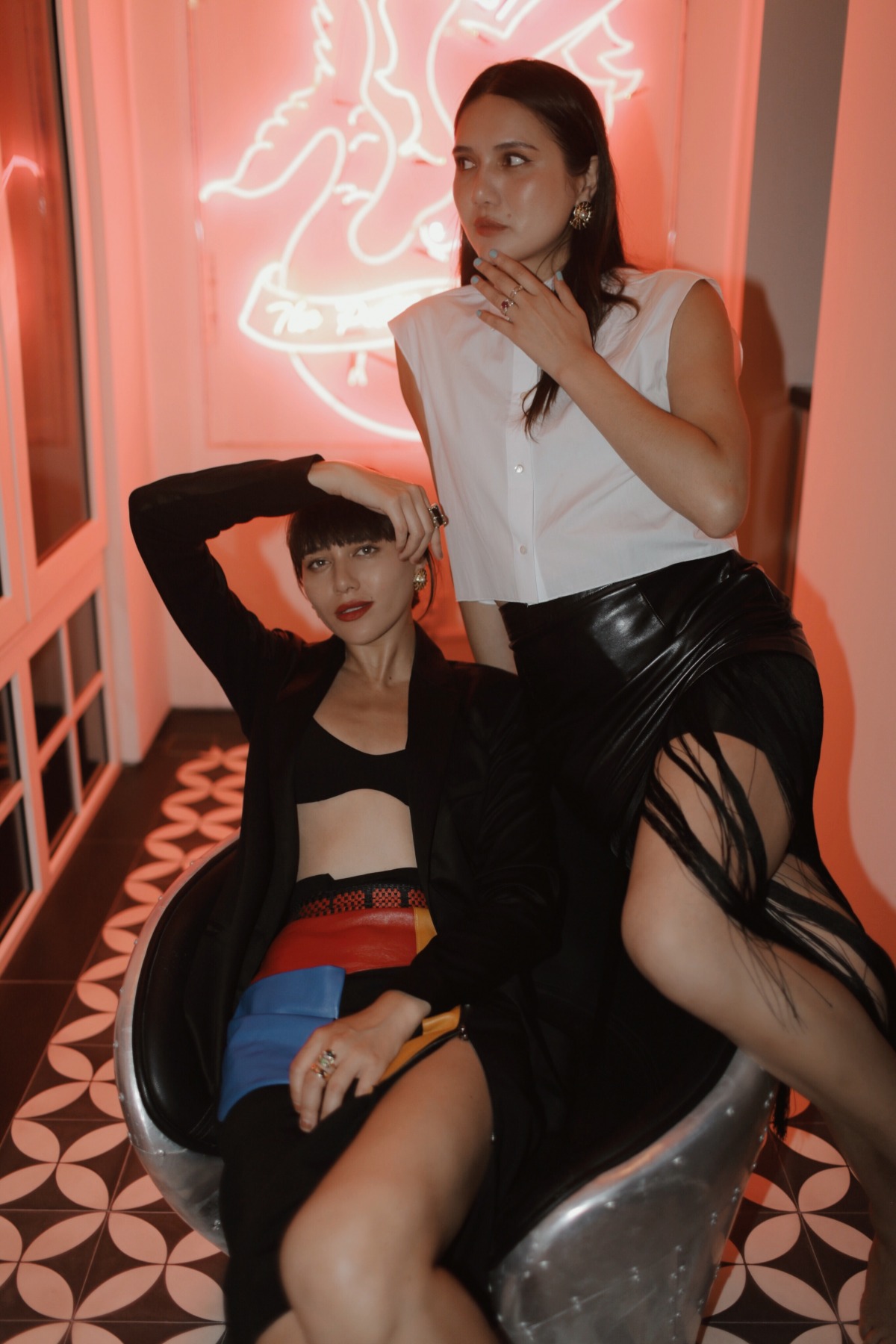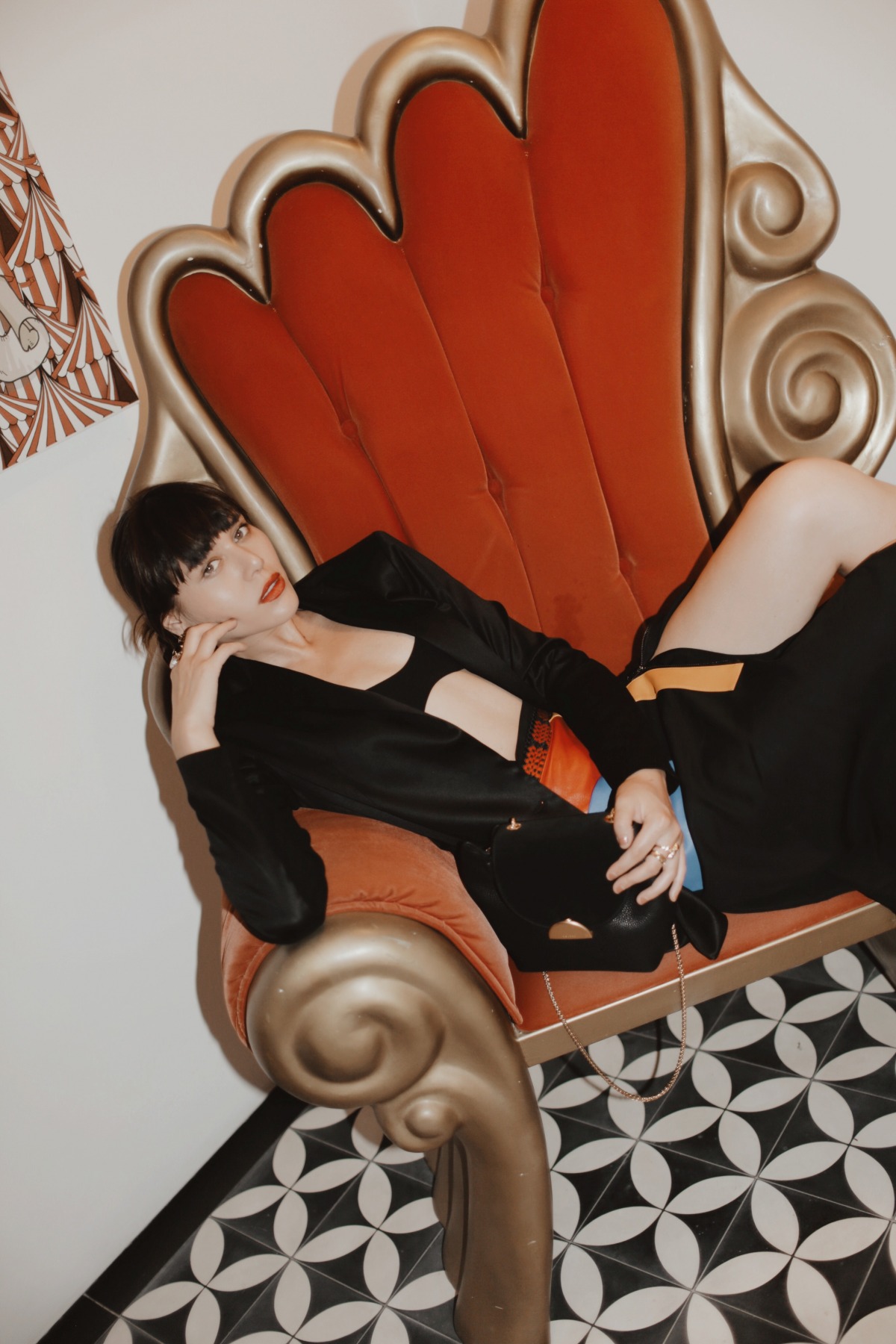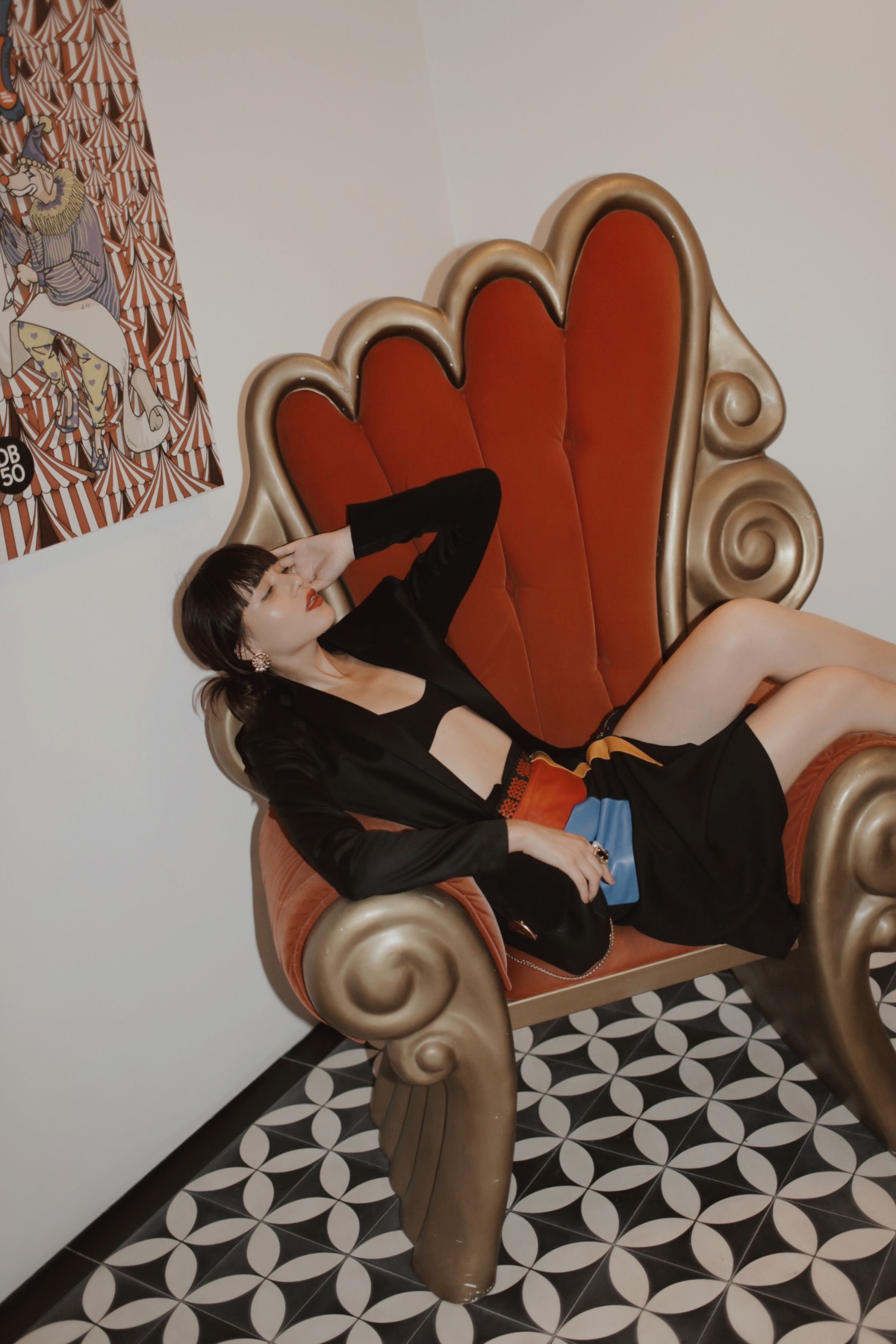 Nells Nelson blazer
Tigerlily bikini top
Lie Sang Bong skirt