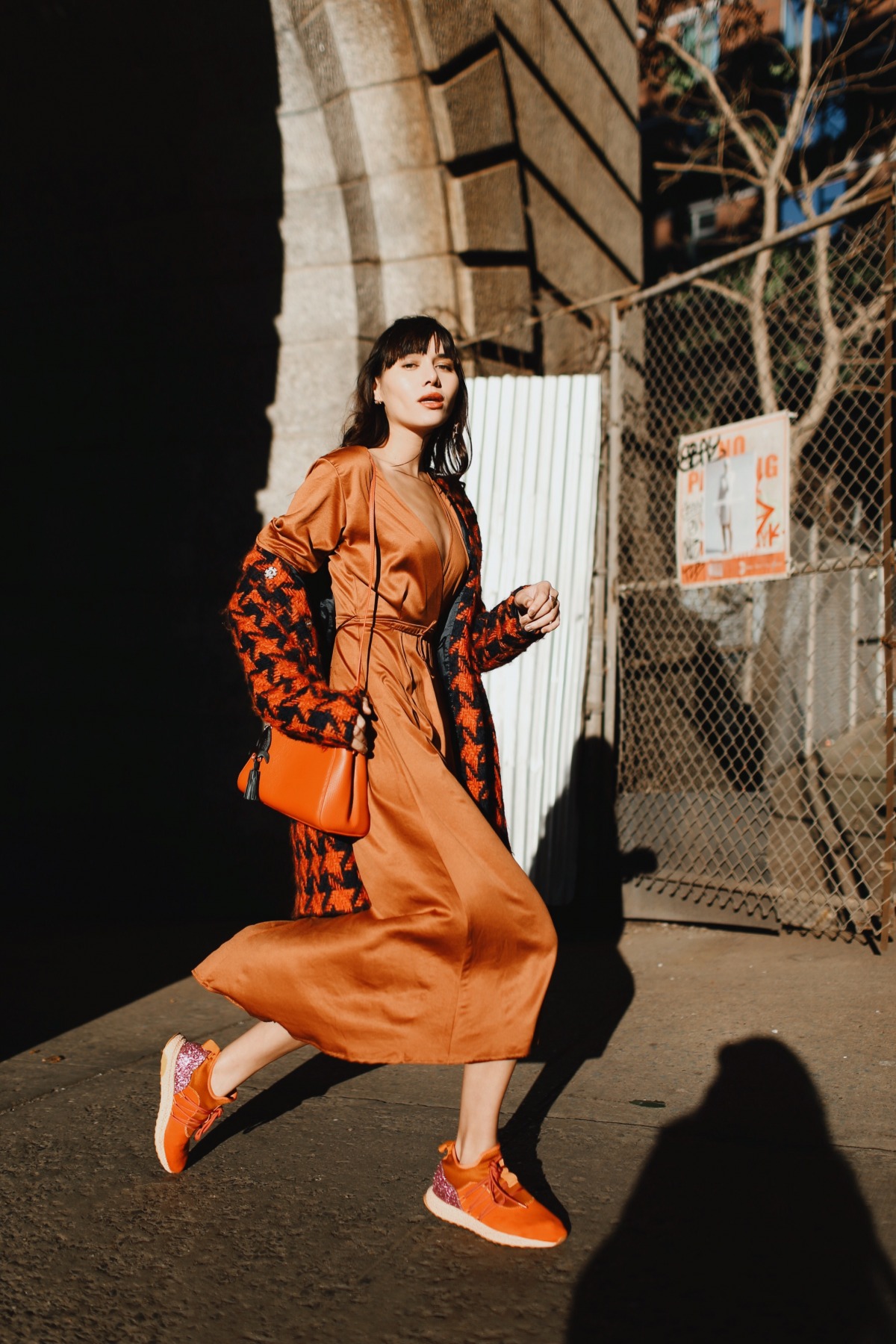 Introducing the ultra chic, Whimsy + Row. It's rare to find a brand that is truly eco-friendly and sustainable. Every single piece is made in small batches in Downtown LA from recycled fabric. How amazing is that? I have fallen madly in love with Whimsy + Row's modern approach in designing feminine and minimal designs. This shining Lola dress is pure perfection. It comes with a gorgeous deep V neckline, exaggerated waist, and perfect maxi length. It's simple, yet super flattering…exactly how I like my dresses to be. I'm obsessed with it's soft, easy-flowing fabric. Here, the Lola dress inspired me to style all of my rust colored, orange and red staples. A hue that really gets me in the holiday spirit. This dress is made entirely from found, headstock fabric. It's inspiring to see beautiful pieces come fully from reused fabrics. It works for me, and certainly works for the planet.
I'm currently eyeing Whimsy and Row's beautiful wide-leg trousers, gorgeous tanks, and corduroy skirts. Everything seems to be able to mixed and matched with the collection's warm and neutral color palette. As a consumer and editor, I feel it's so important to share this message and support locally, handmade products with a sustainable approach. This dress happens to be named after feminist author Lola Ridge. Every time I wear it, I feel proud knowing it's girl-boss status…it's a powerful feeling.
Find Whimsy + Row at their Mar Vista, California boutique that specializes in all handmade and ethically made goods.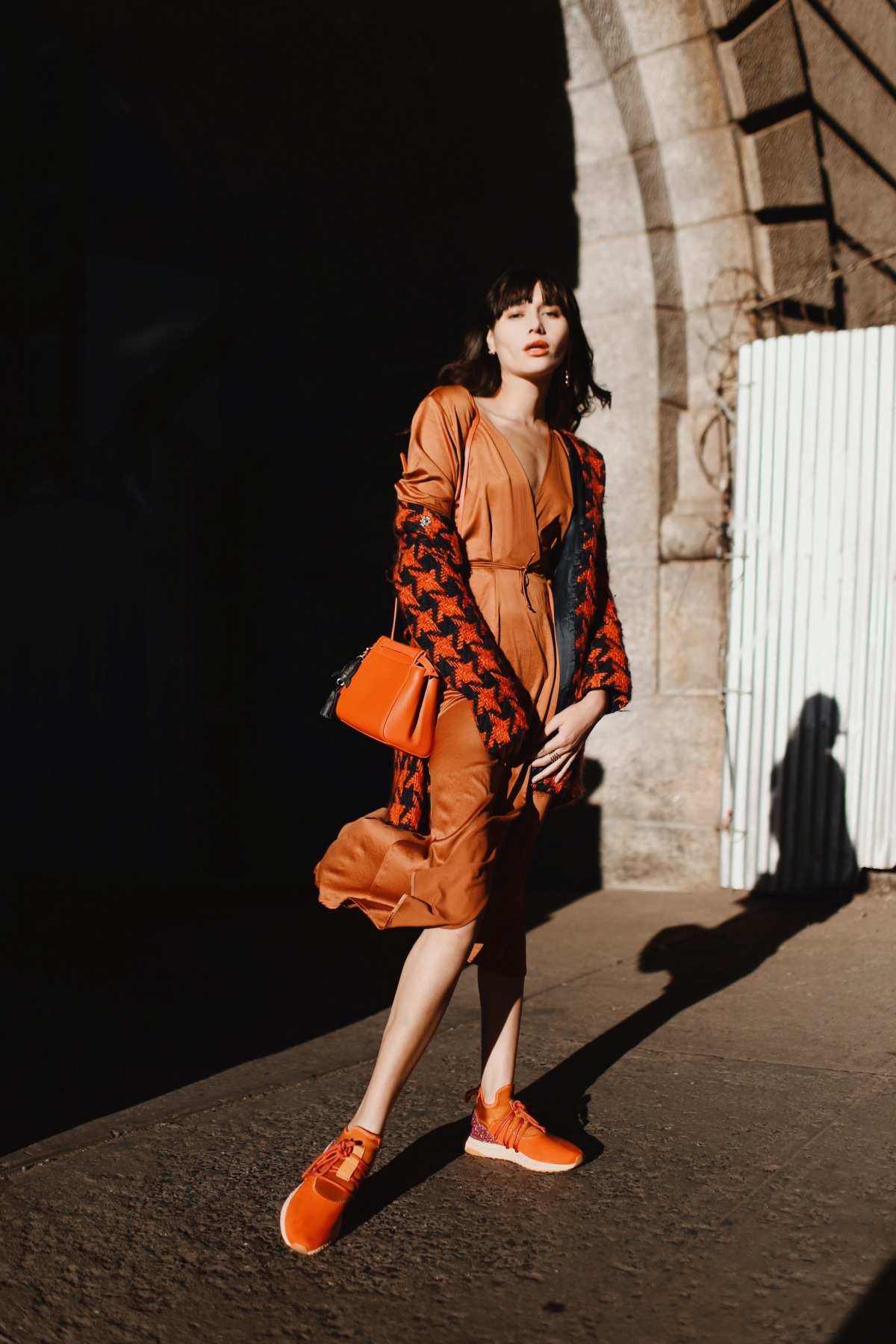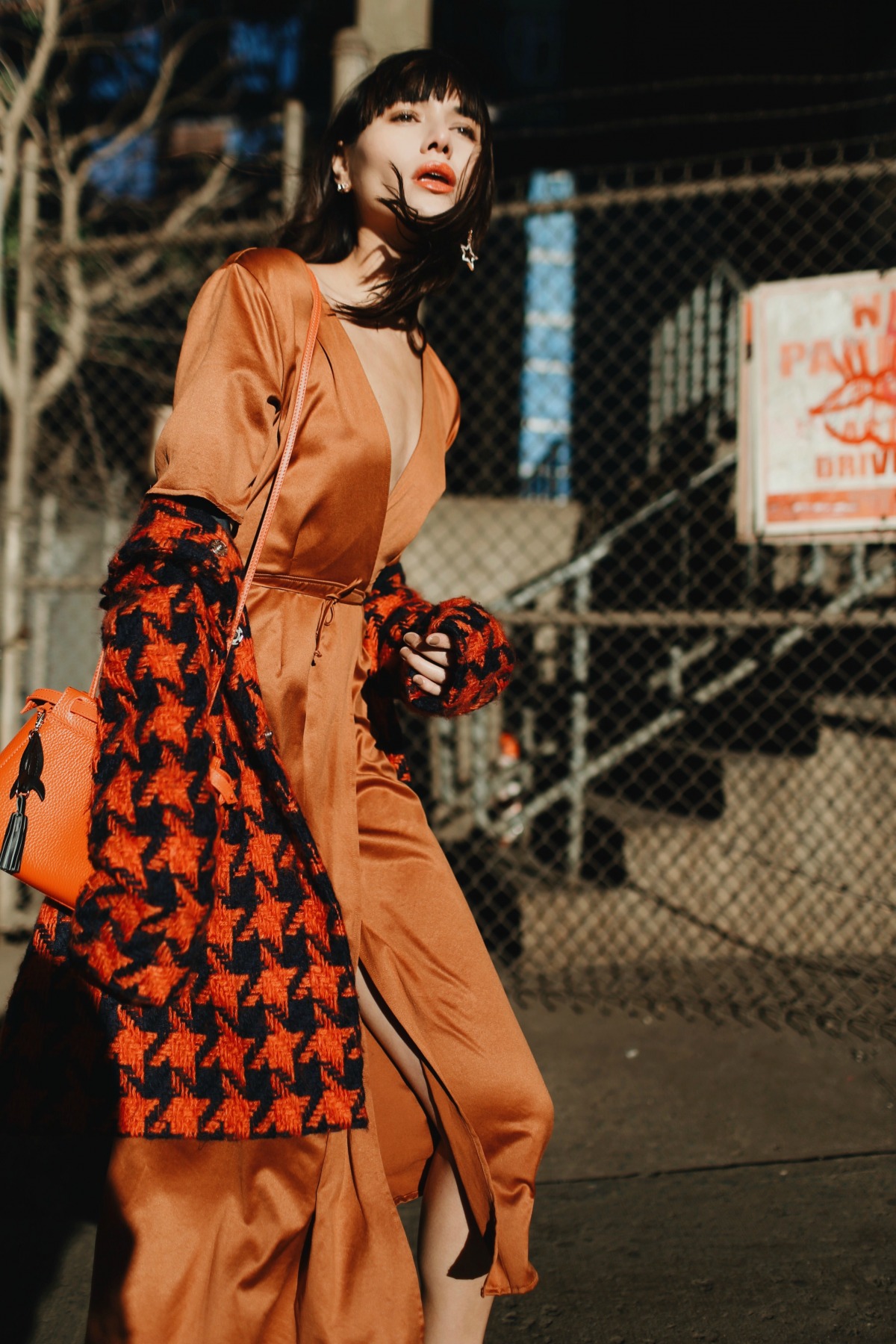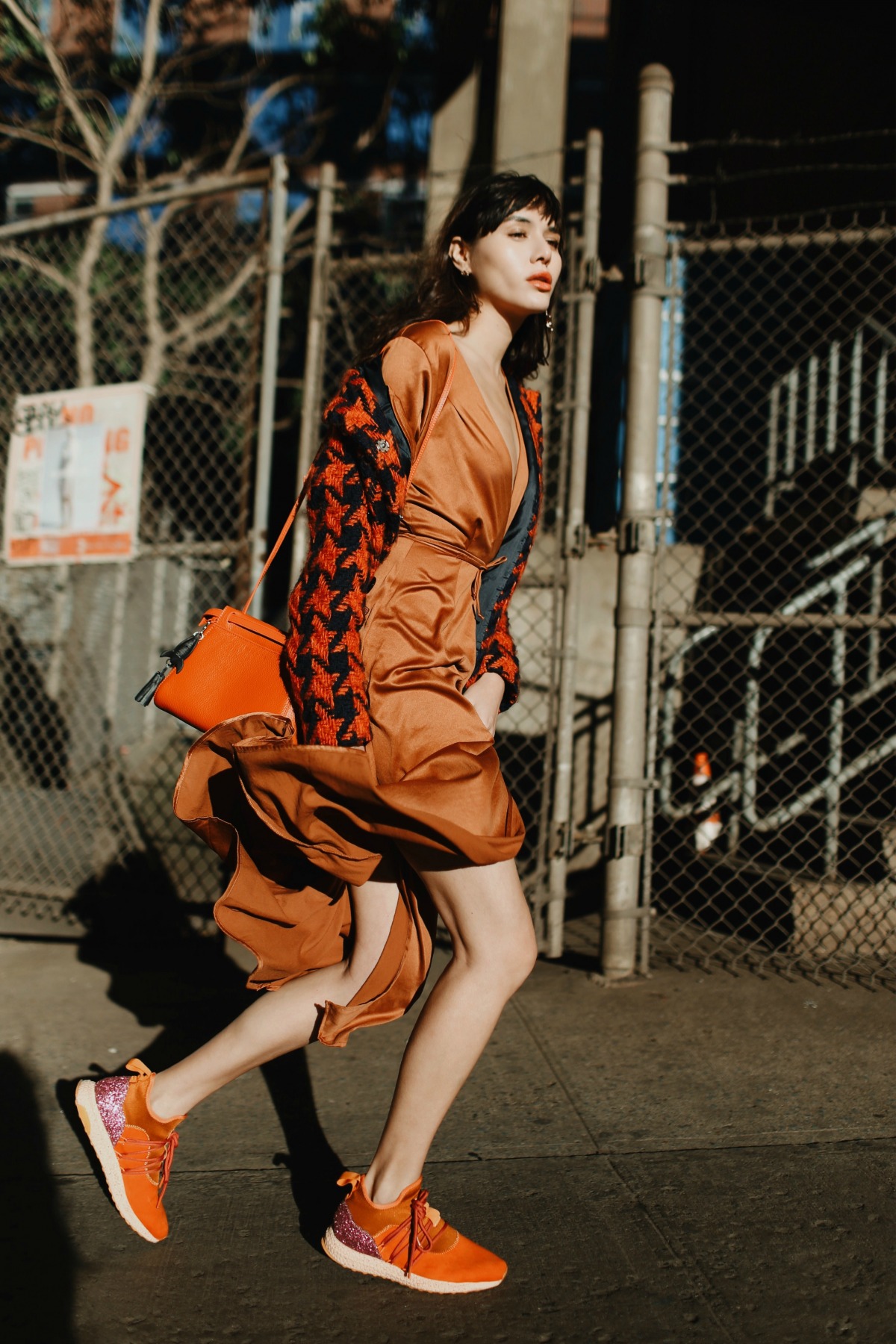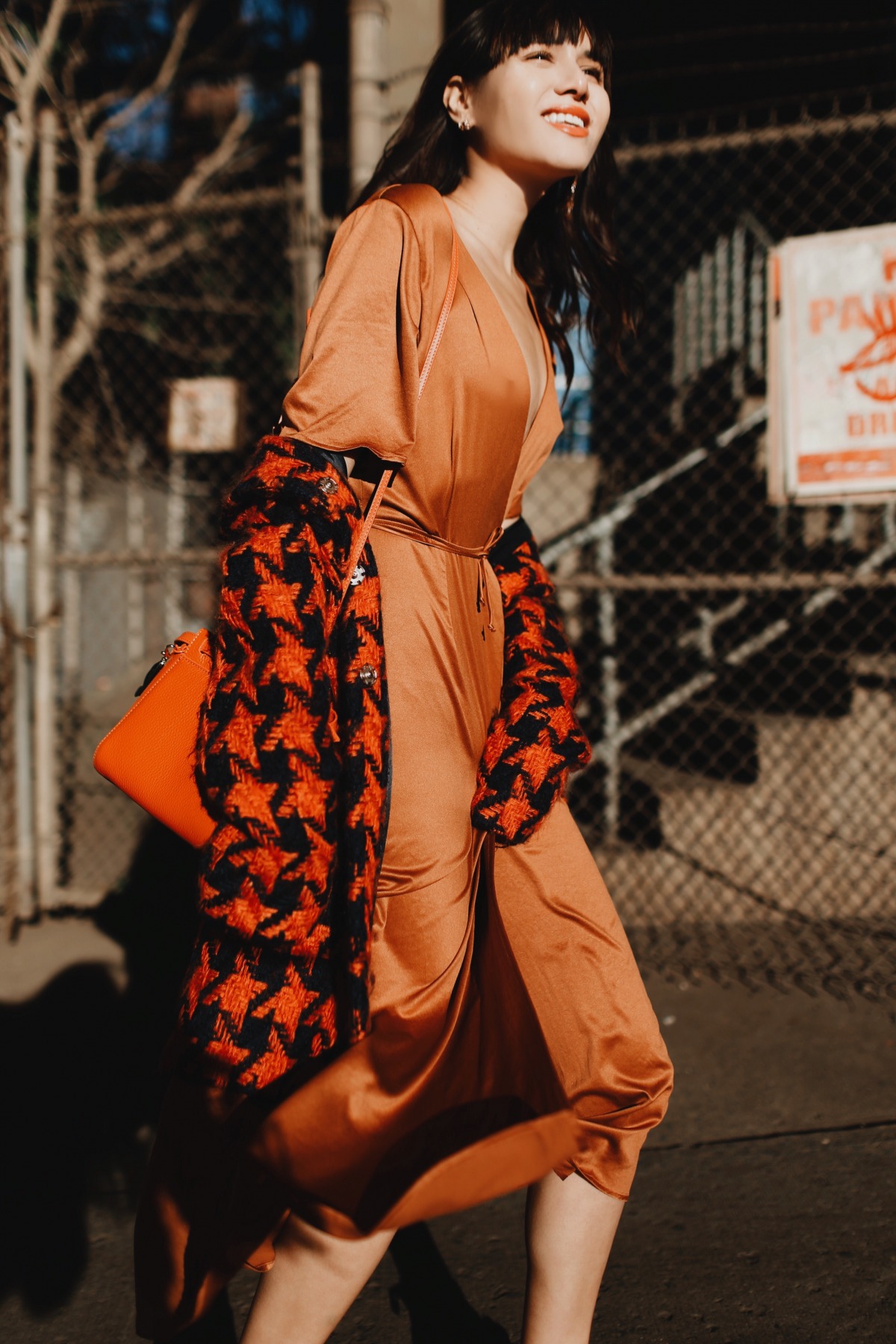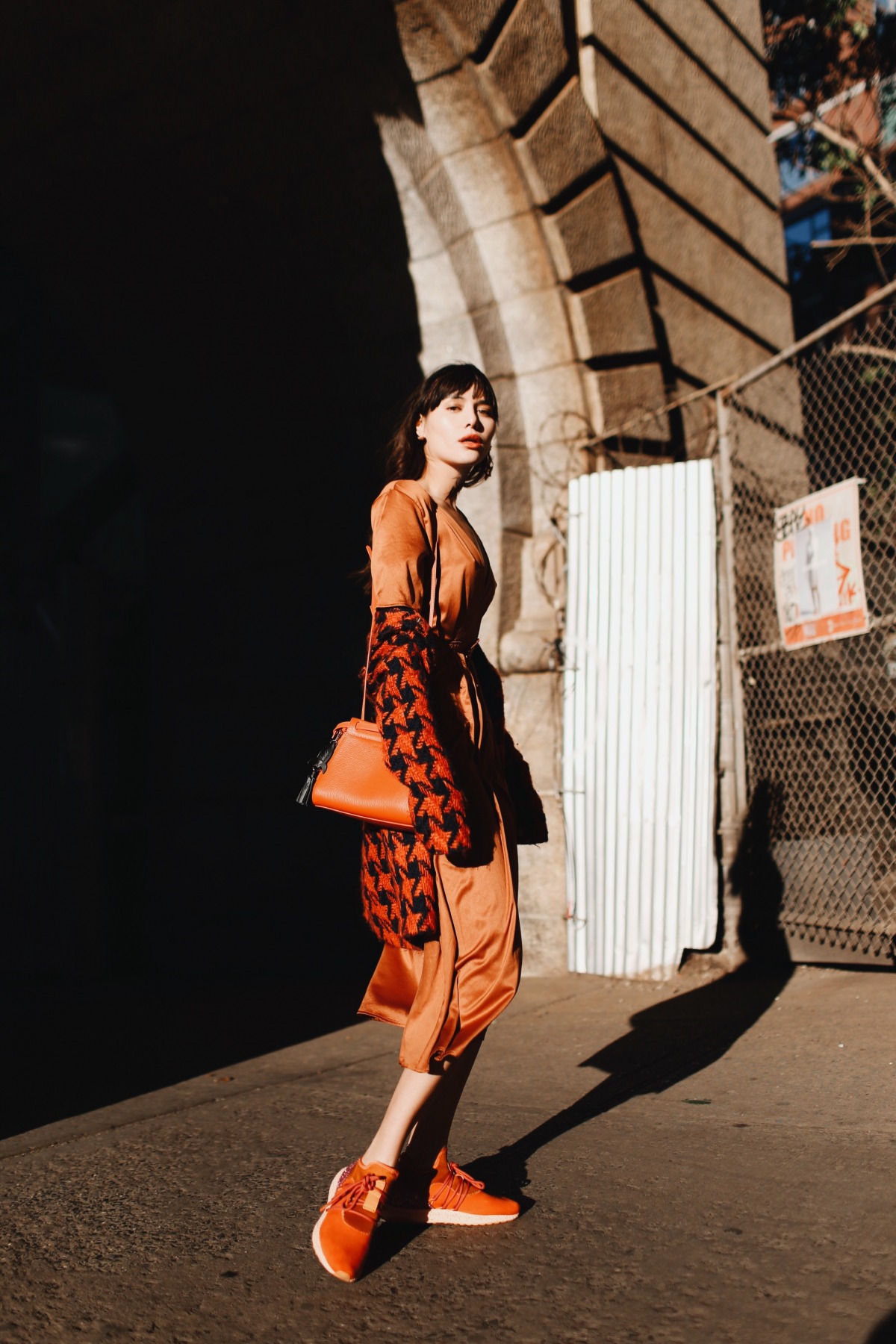 Shop Whimsy + Row