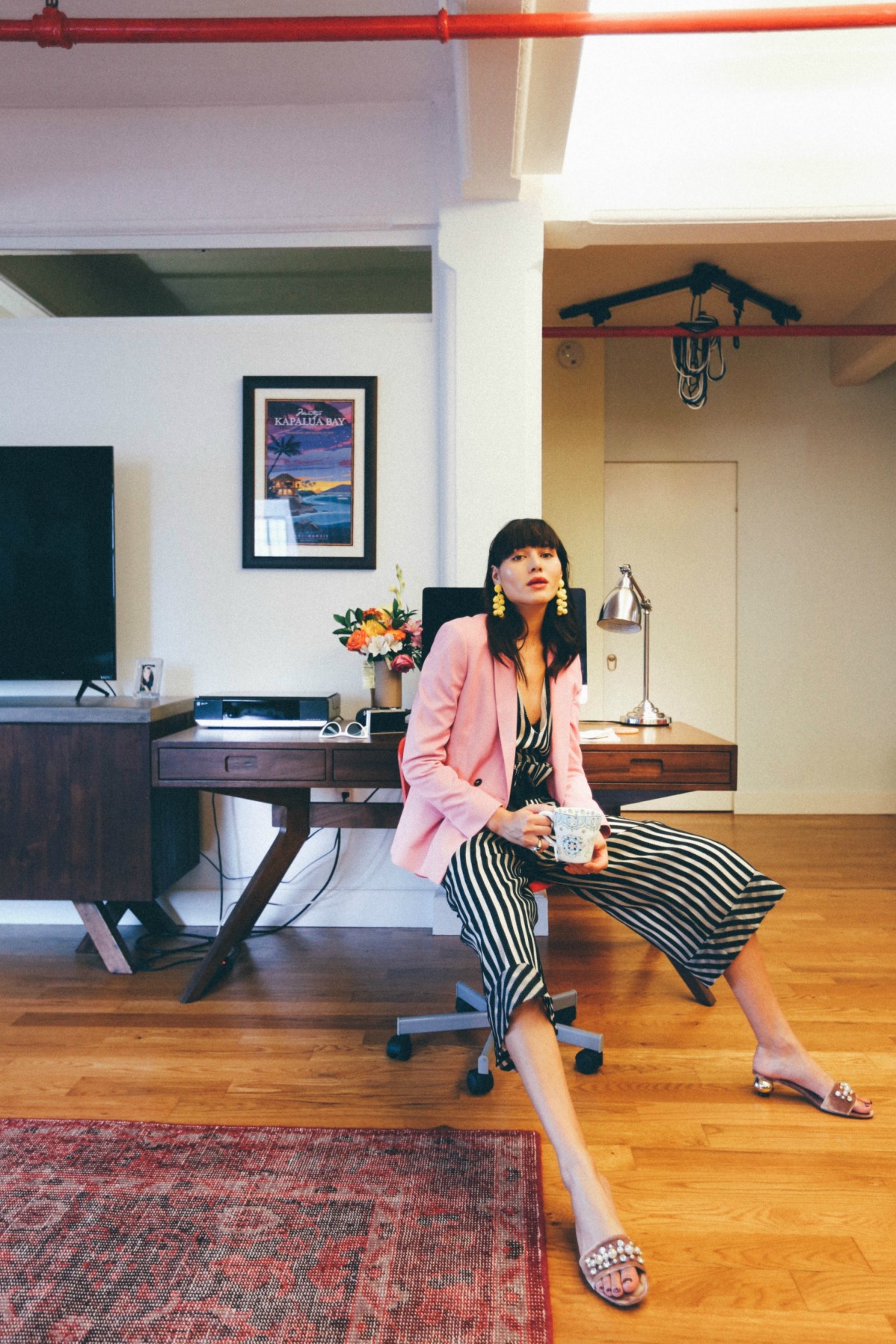 I spend a ton of time at my home workspace when I'm actually in town. I tend to travel every other week, so when I am back home, getting work done, I like my space to be minimal, eclectic, and extra cozy. My desktop was in need of it's own separate space…and for me, with my camera equipment and mood boards, I needed a big desk. A big desk for me to sketch, to write, to really zone in on my work and my editing. I immediately went to Joybird because of their sleek, vintage-inspired design. Modern Mid-Century is an ongoing theme in my home. My Dumbo, Brooklyn home is super lofty, so I like to keep it's raw, industrial feel. Wood with metal accents, and little pops of bold color. Meet my new Joybird "Holland" desk.
Running a website definitely requires a ton of time at my desk, so it had to be perfect. A spot that allows me to be extra organized. The less clutter, the better. Having a clean workspace helps me focus and keep on top of my hectic schedule as I'm always in and out the door. There are some days it's covered with product for projects I'm working on, clothes slung across the chair, and other days you'll find endless cups of coffee as my editor and I dig through upcoming content late into the night. This time around, I've spent a little extra time to clean it up for you. There's still a bit of a kid in me, hence the really adorable red swivel chair. I have gathered quite a few Joybird pieces in my home. Their Midcentury Modern pieces are luxurious and extremely well-made. Joybird is known for their ability to customize and their ability to work with every color of the rainbow…their shop always leaves me wanting more. Their gorgeous wood furniture are always like pieces of art.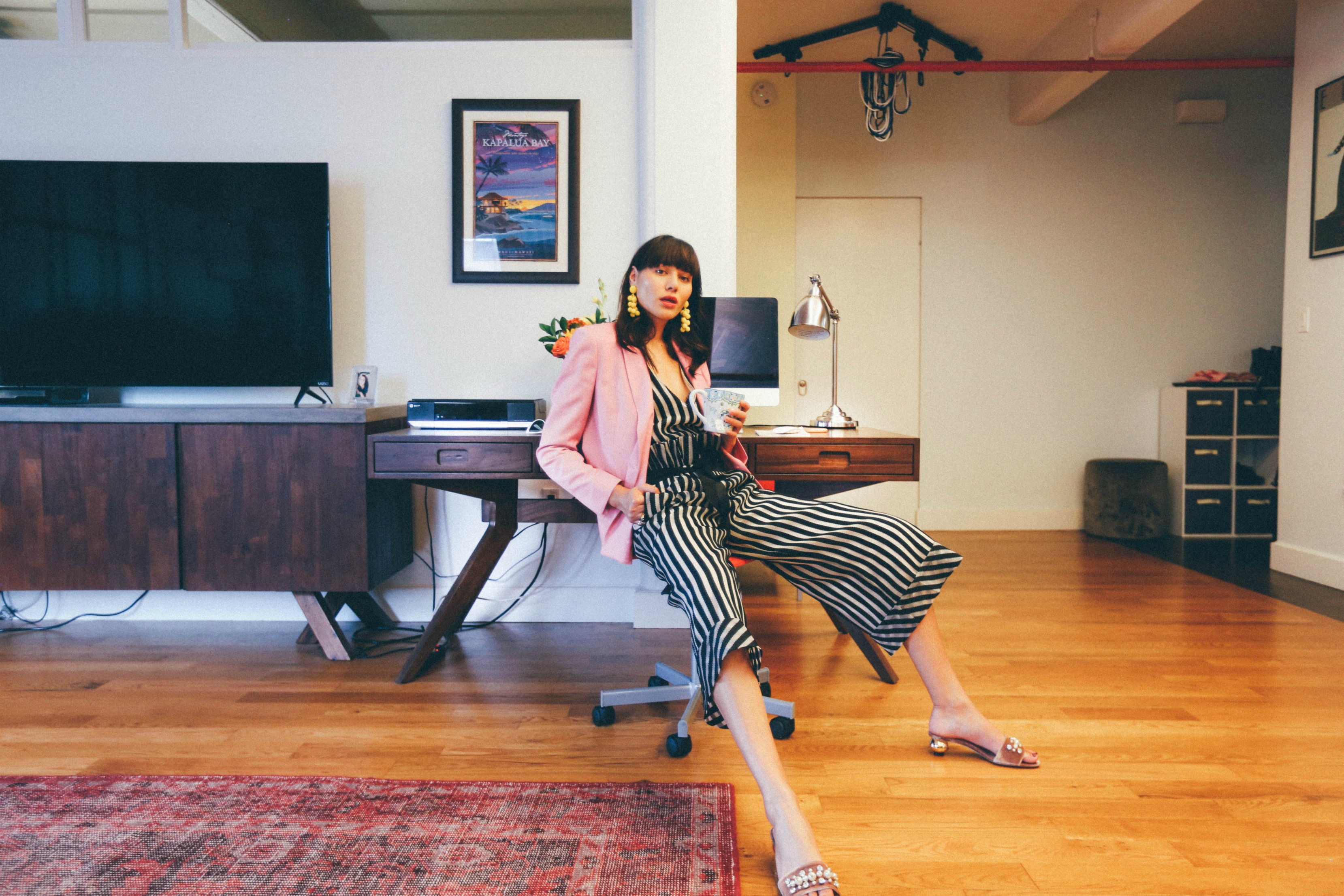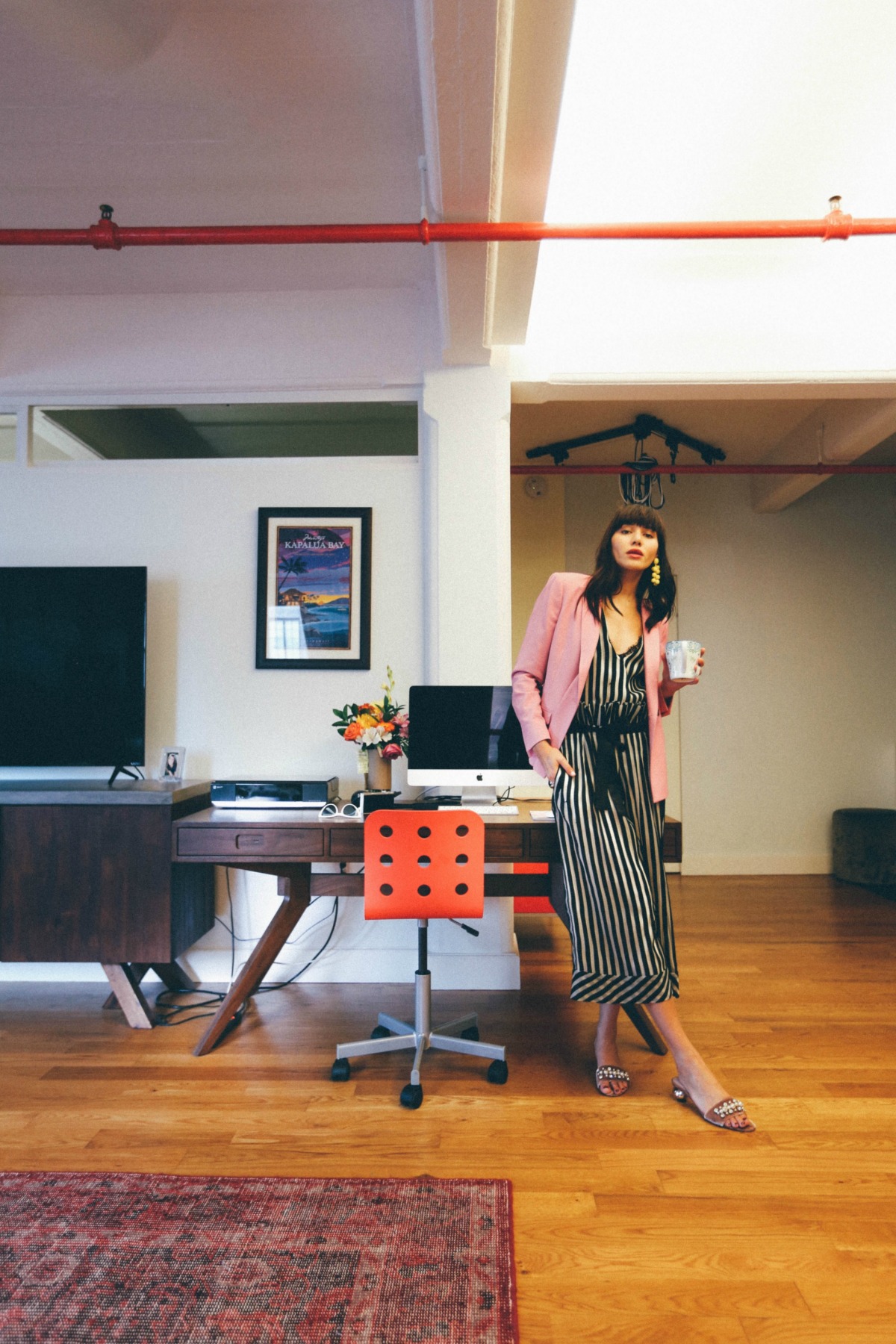 Shop the Joybird "Holland" desk and more here.
also featuring:
Topshop blazer
Zimmermann jumpsuit (from seasons ago) but love this one
Kate Spade shoes
Sachin & Babi earrings
Vogue Eyewear sunglasses