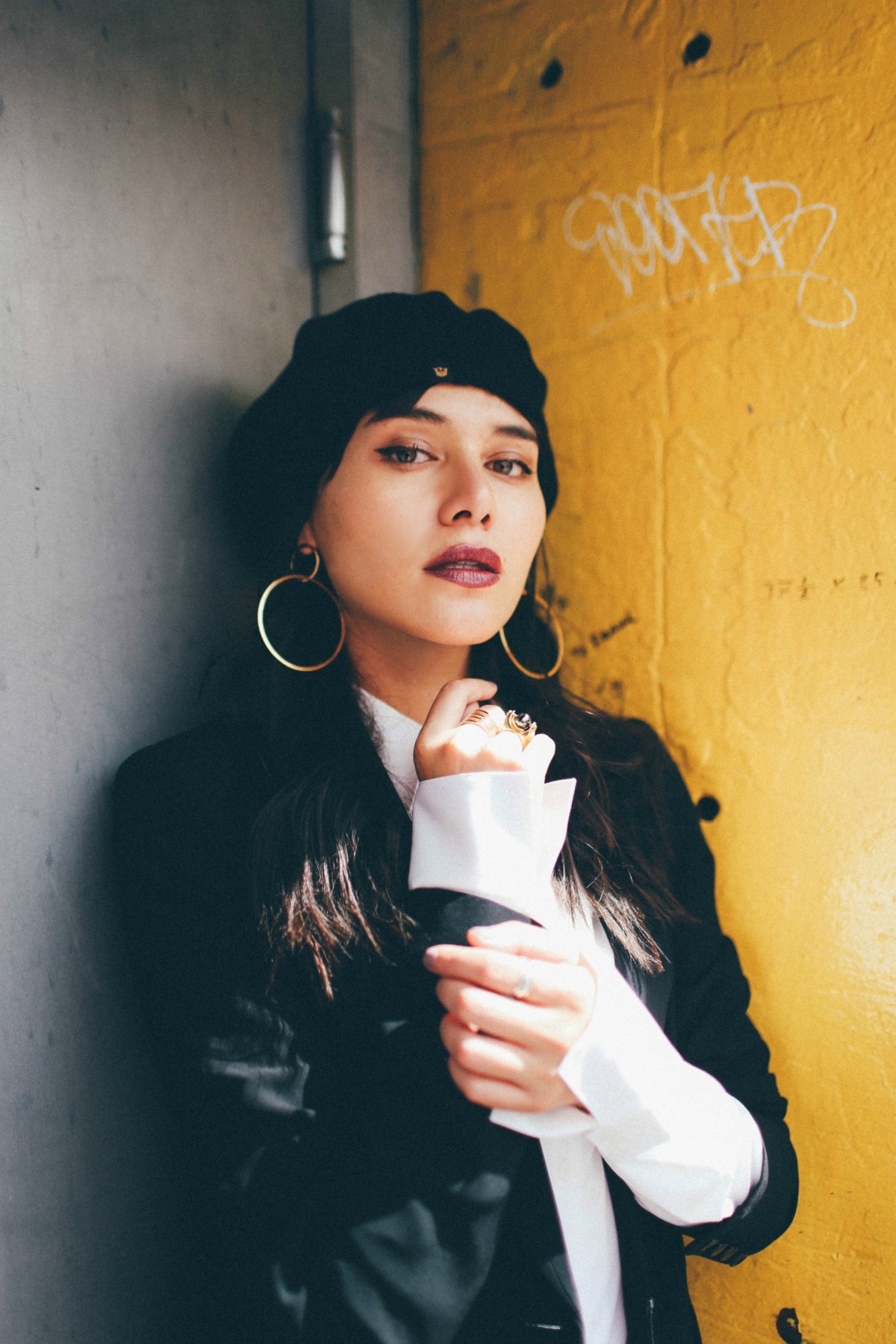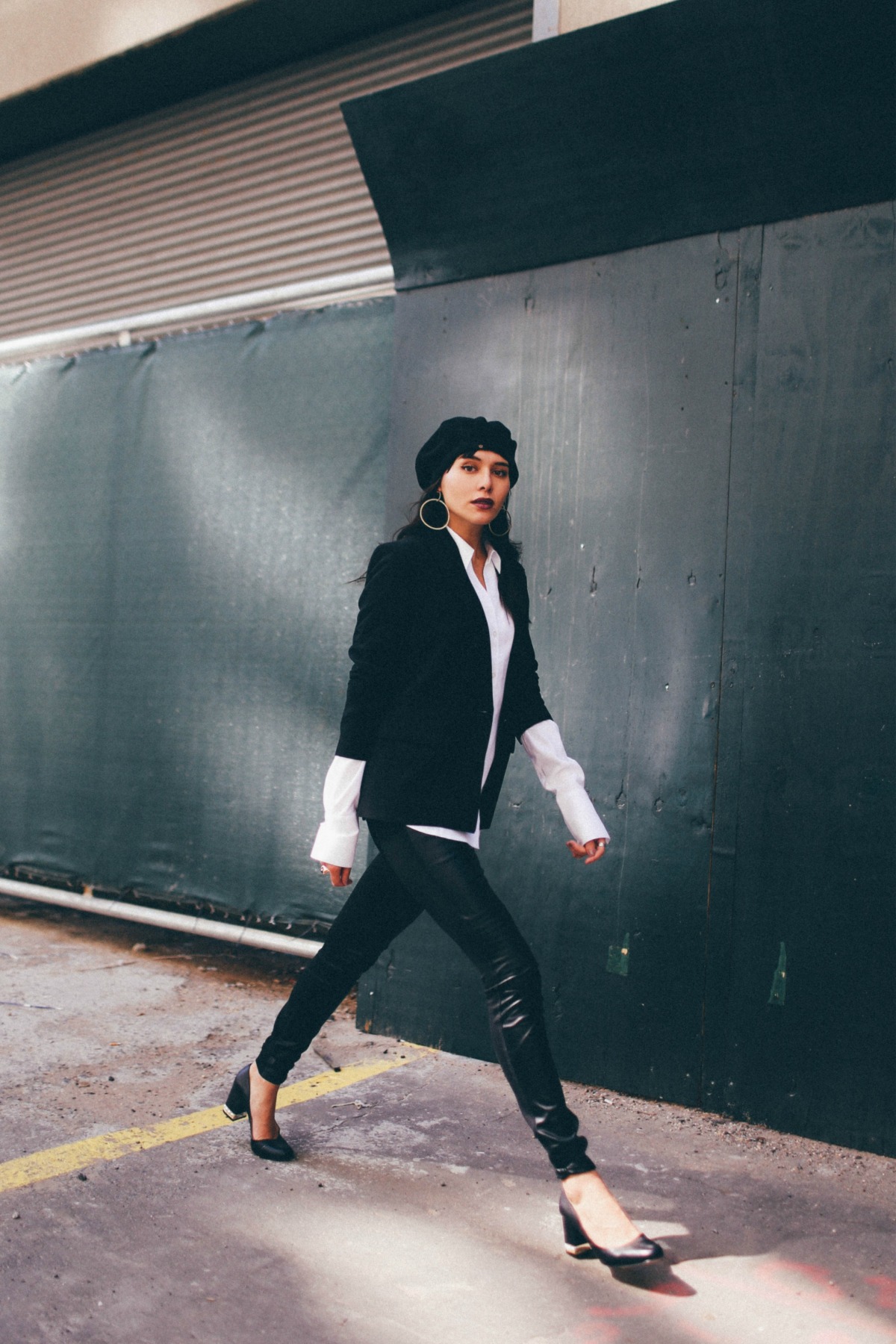 I was in London when I first met with Long Tall Sally, an amazing brand, based in the UK, that caters to us super tall women, all over the world. I'm 5'10 and it's seriously so hard finding pants long enough for me…it's tough enough finding miniskirts that aren't too short, or blazers that actually hit my wrists. That extra inch or two in length makes a huge difference for us amazon women. So when they asked me to shoot for the new Long Tall Sally x Karl Lagerfeld Paris capsule collection, I jumped at the opportunity. I love getting to represent the tall ladies out there. The Karl Lagerfeld Paris capsule is super classic. It's French. It's minimal. It's rock n' roll. Tweed blazers, super sleek leather pants, and extra nubby knit cardigans. And all in perfect fall shades: black, white, with pops of purple and pale pink. I layered mine up…just as Karl would. I gave it all a little pop with a god hoop earring. There's such an elegance to this structured style, and classic silhouette. It's timeless. Oh, and the shoes are also part of the collection. These block-heeled pumps are perfection now, aren't they? Who said tall girls didn't wear heels?
I can't wait to reveal Part 2 of our shoot, coming soon.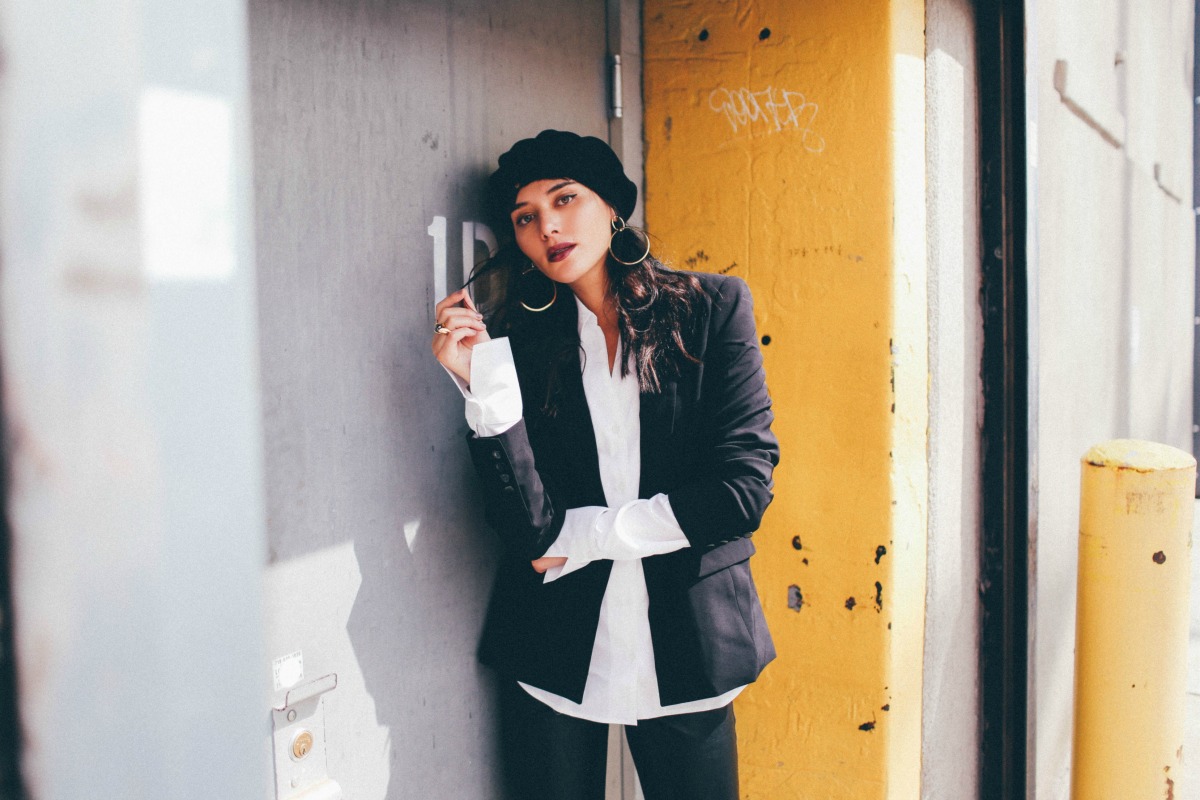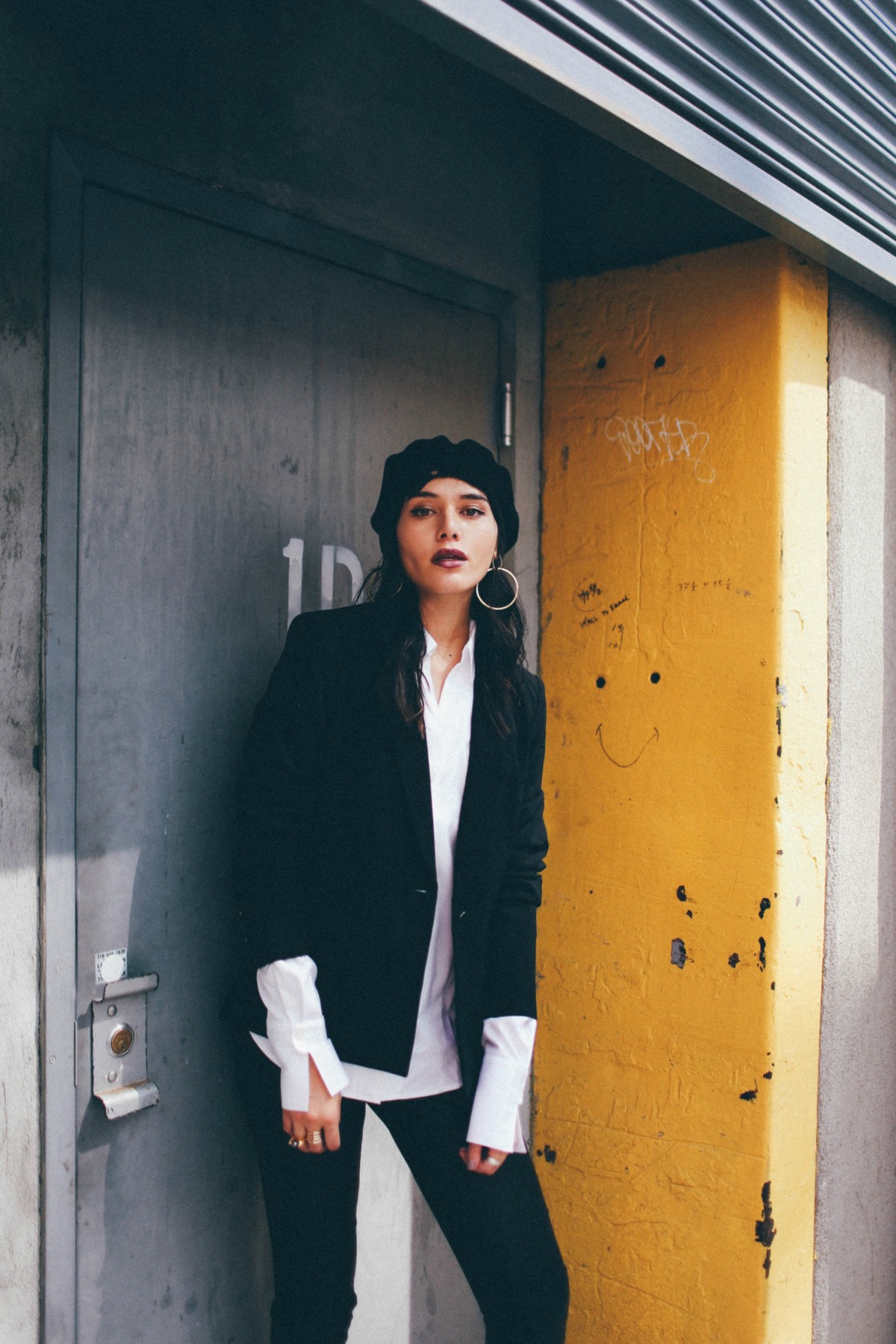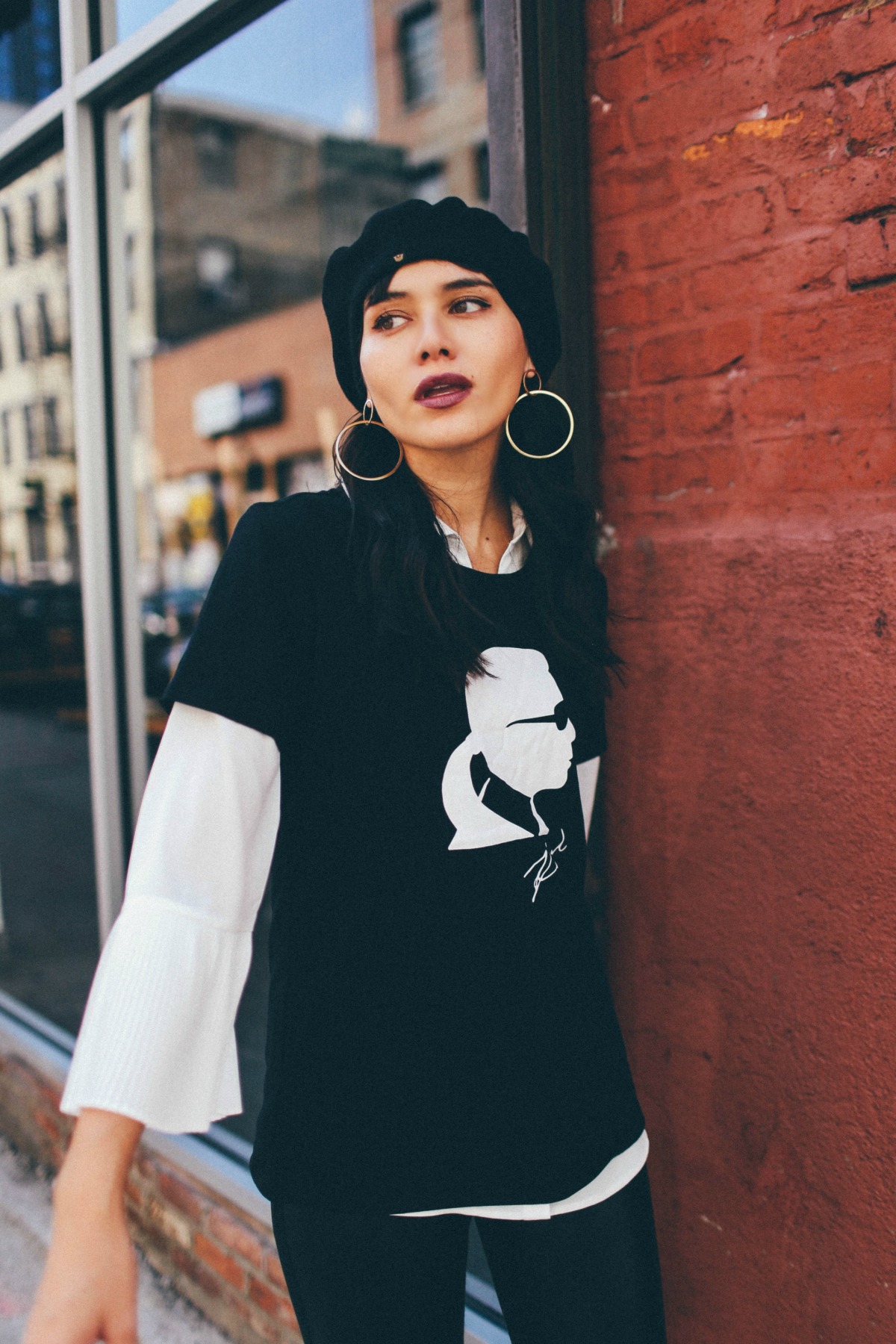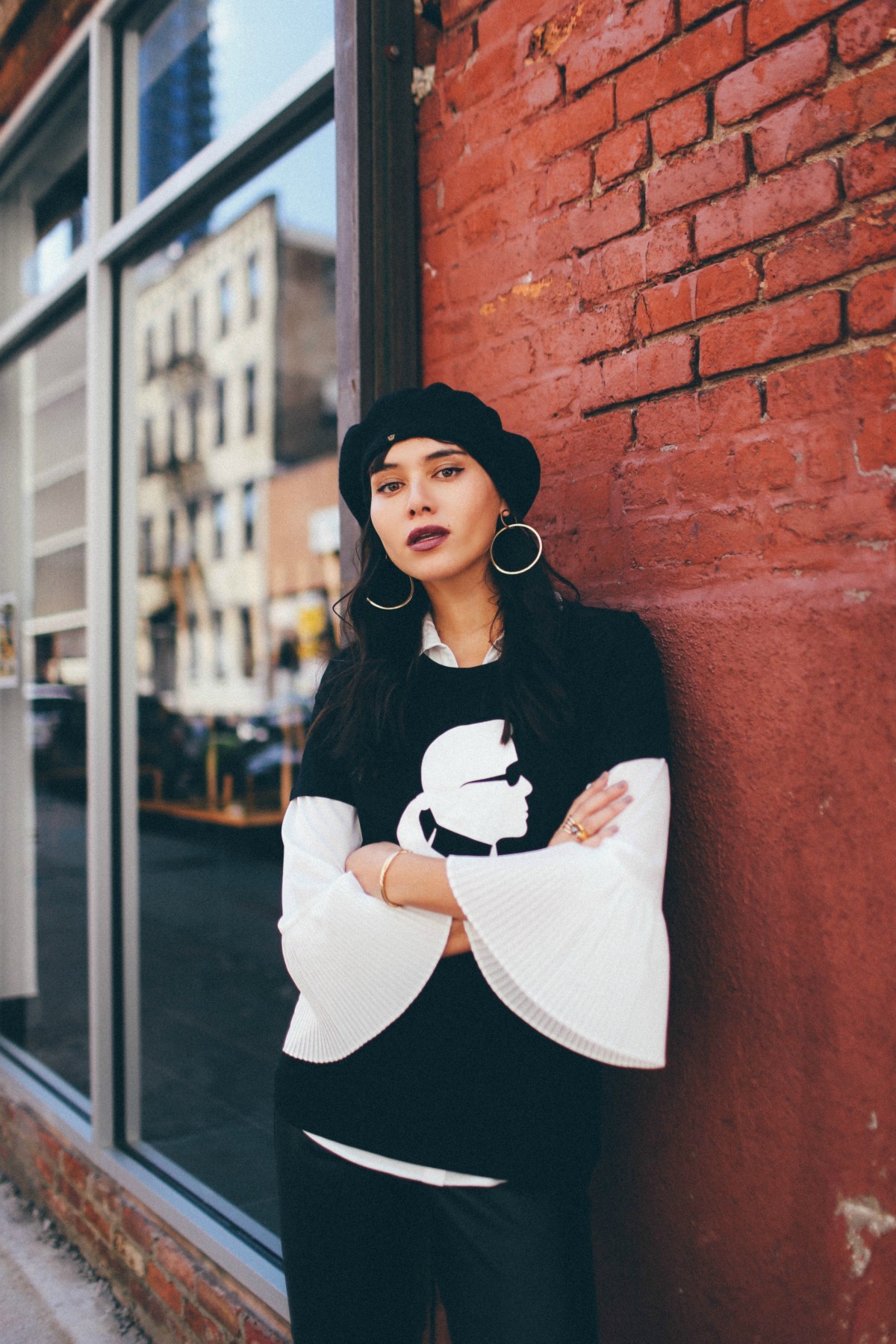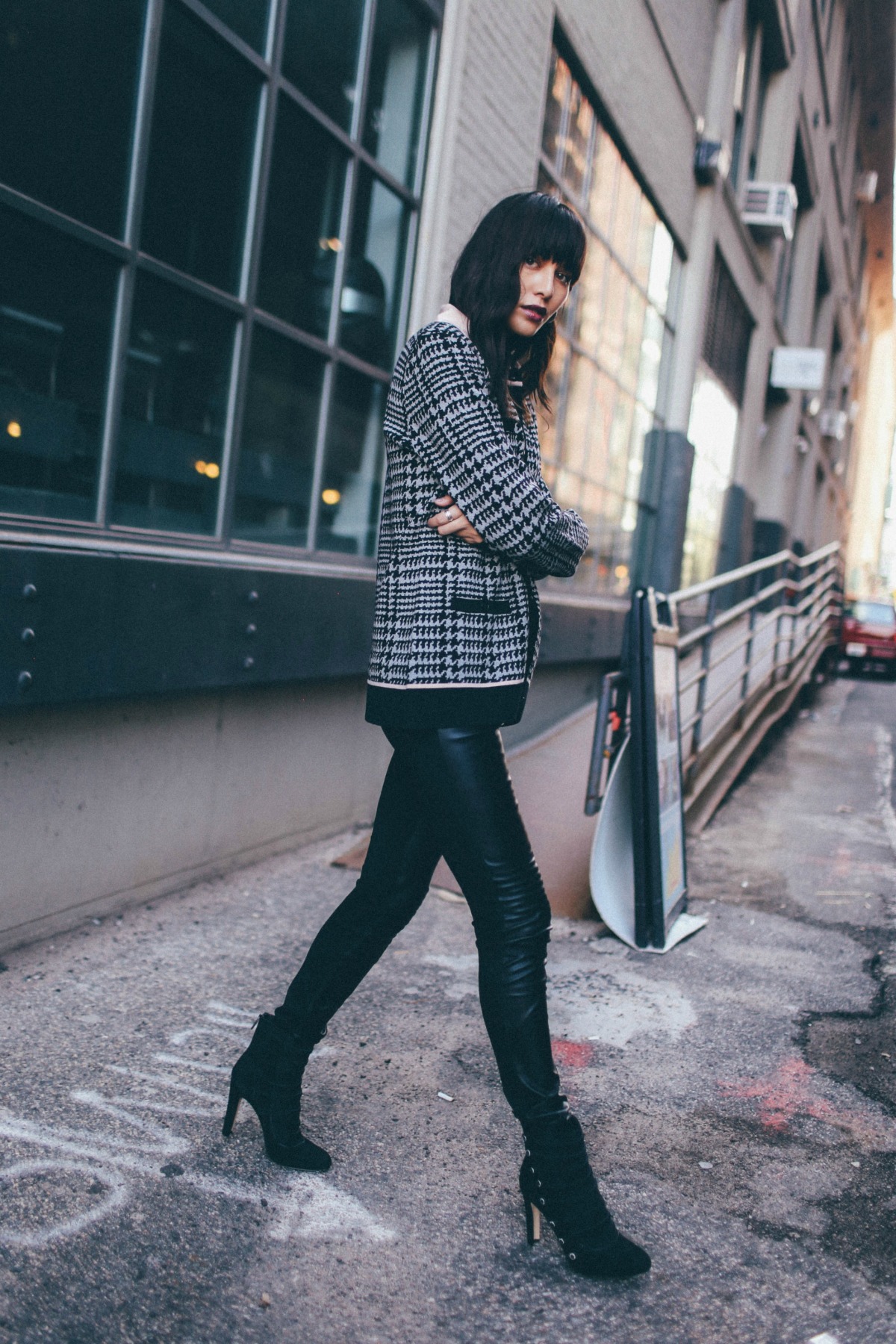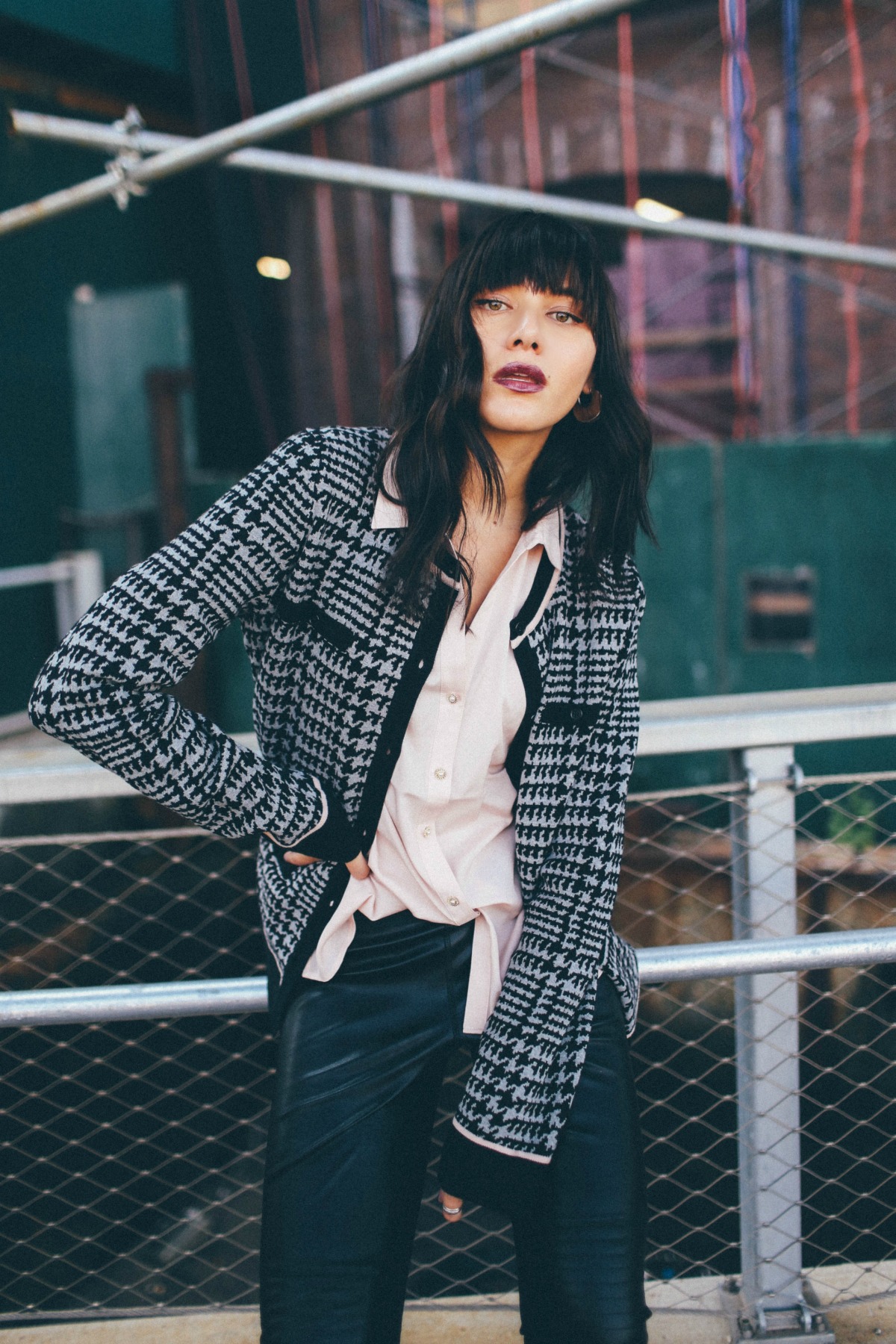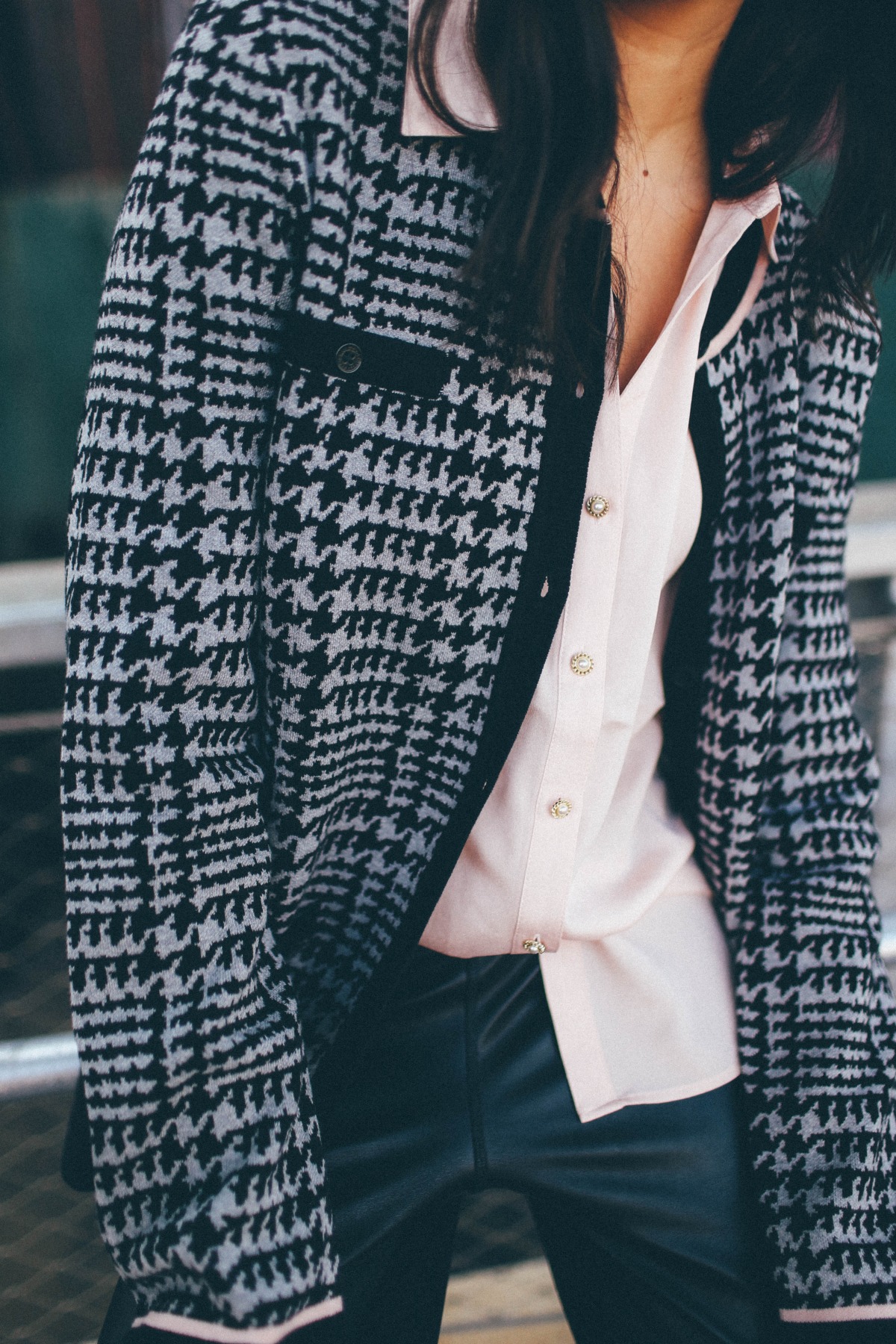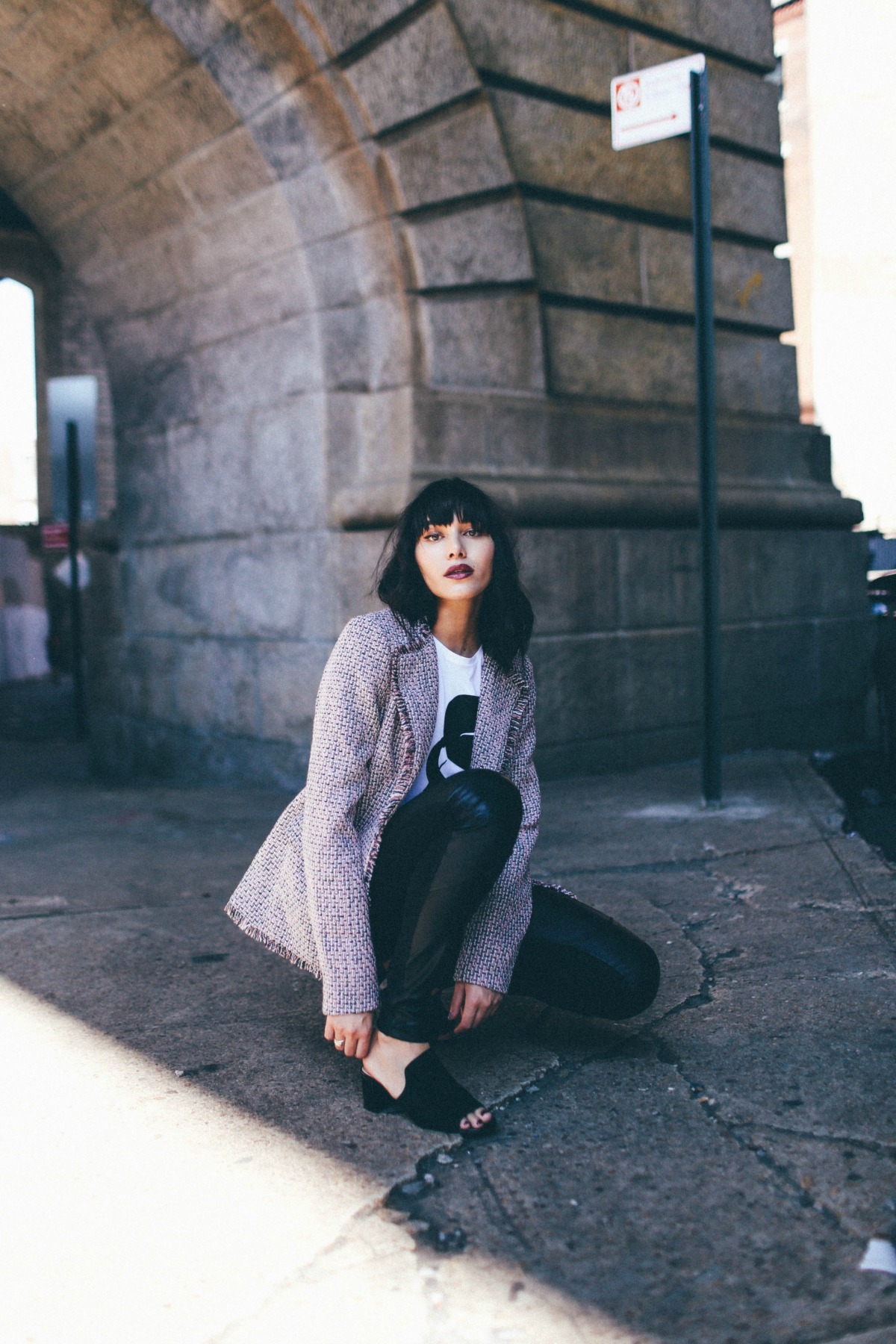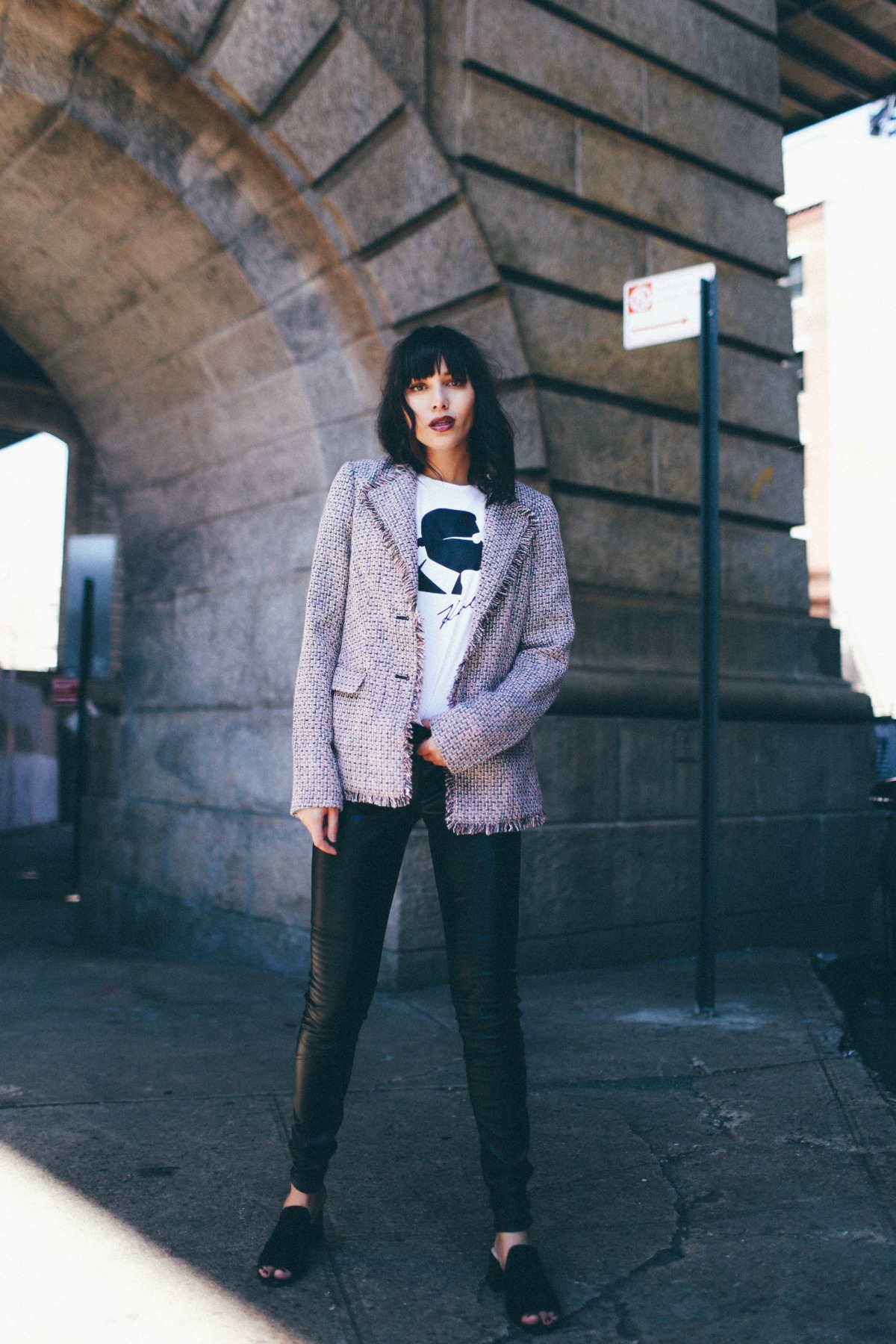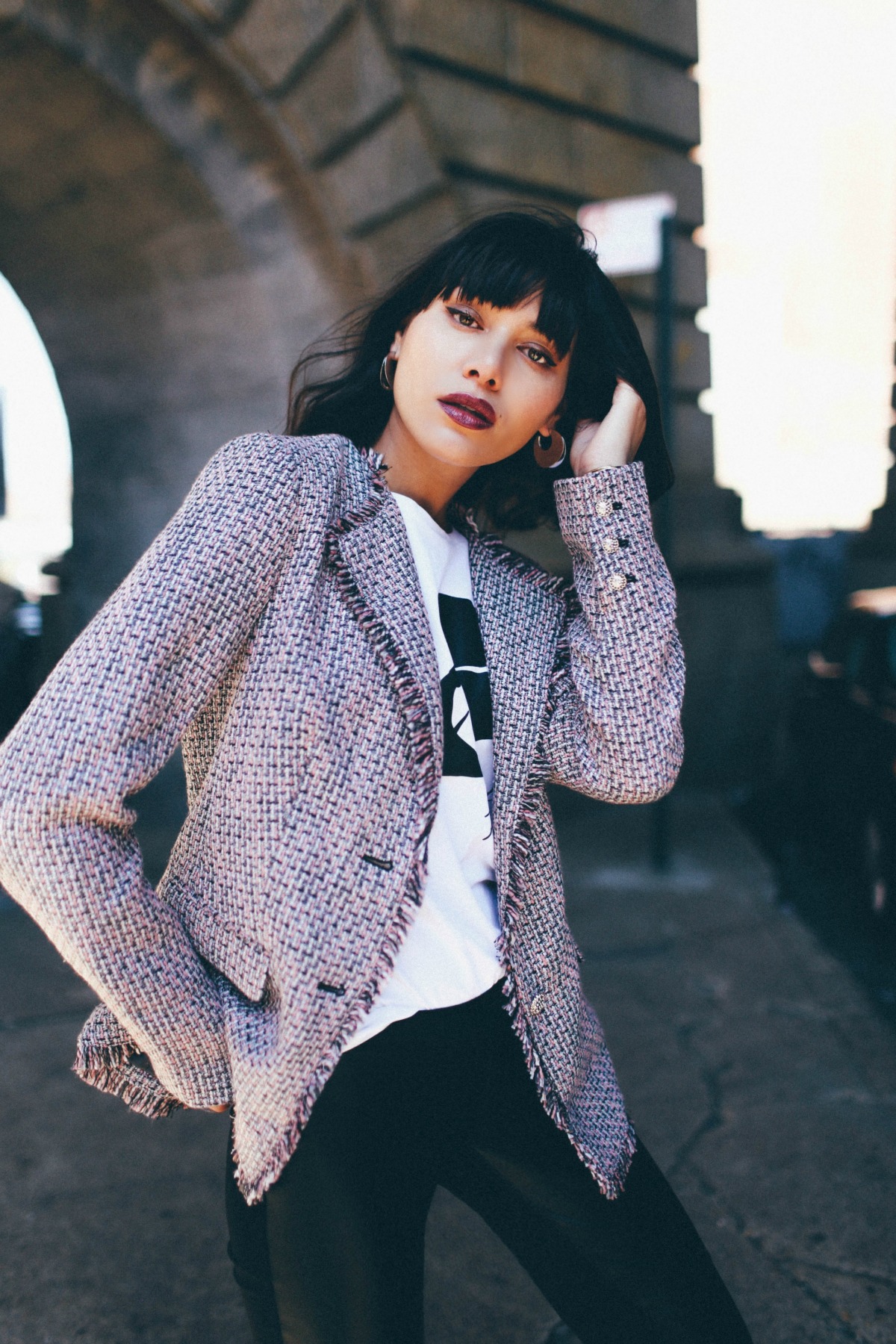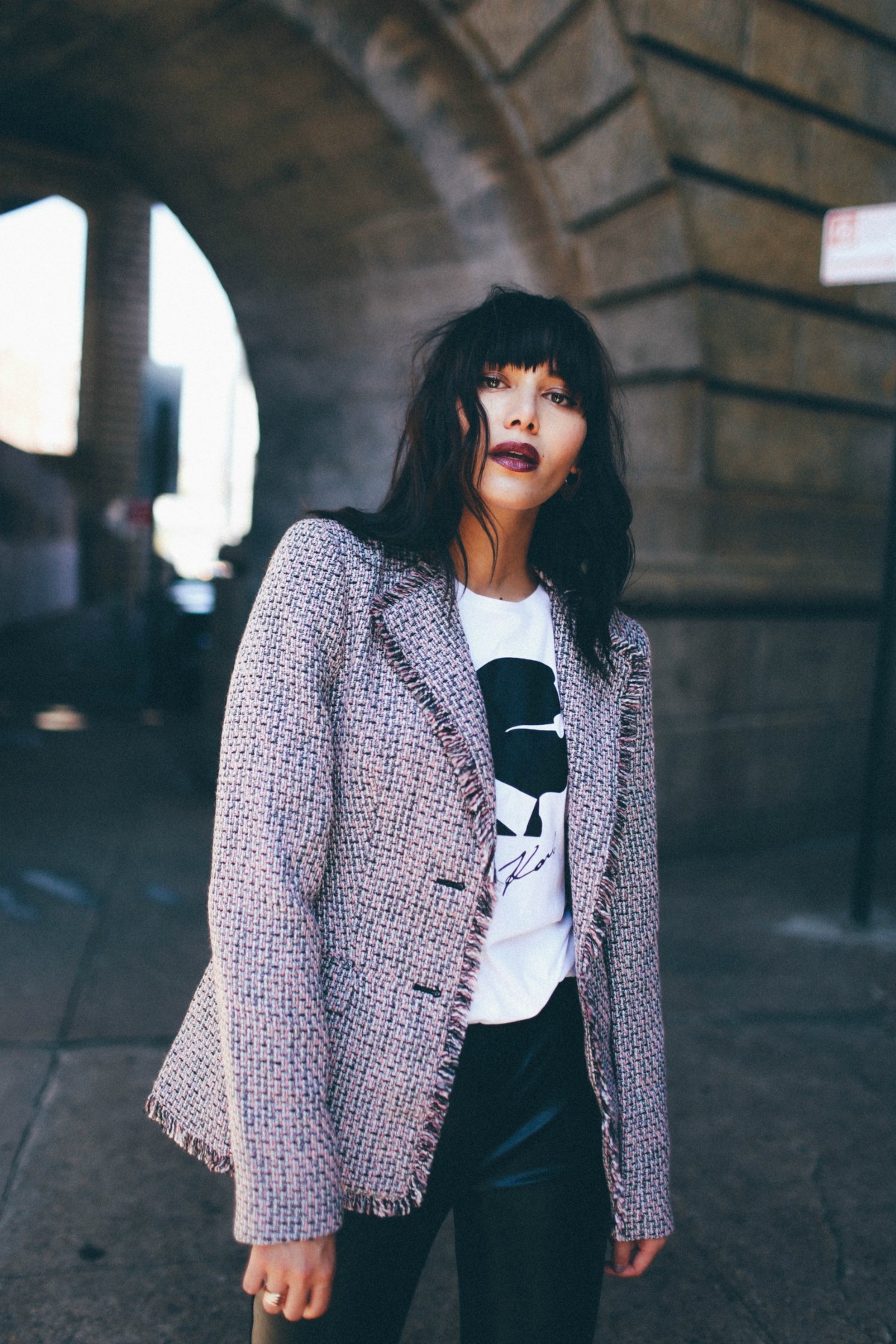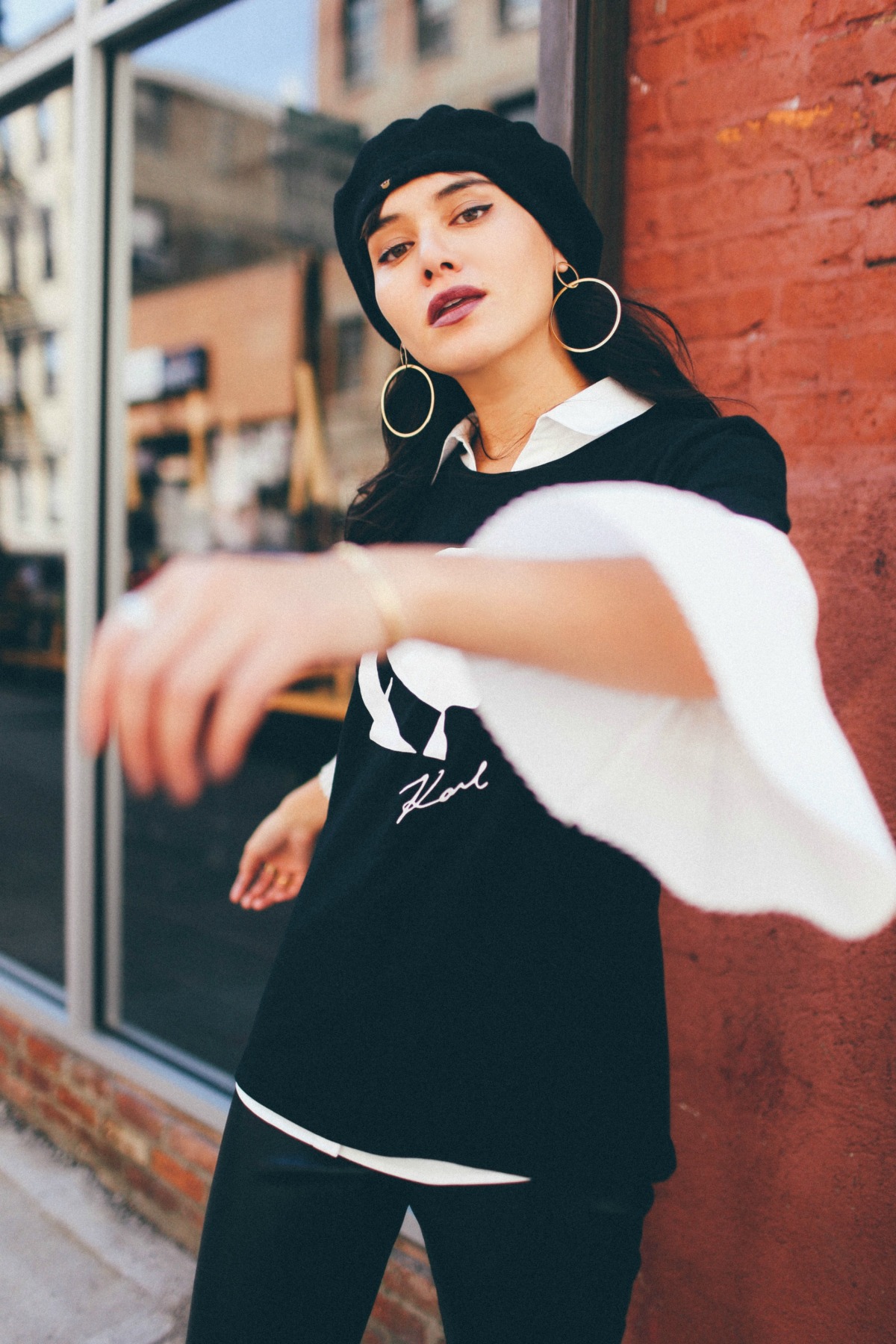 Shop the entire Long Tall Sally x Karl Lagerfeld Paris capsule here.