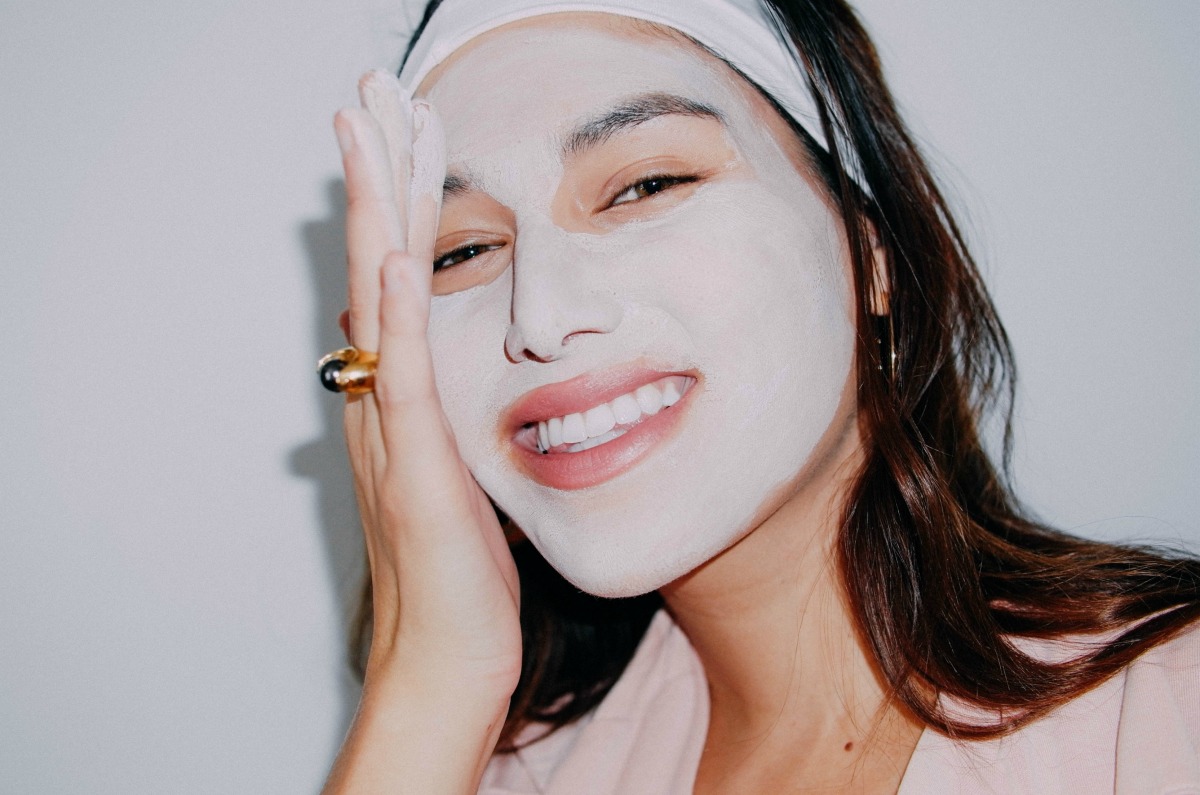 I love feeling like I'm having a spa experience in my own home. If I'm having a long and stressful day, I honestly can't wait to get home, wipe off my makeup, and put on a face mask because come on, face masks fix everything…mentally and physically. I happen to take my nightly skincare routine very seriously. My skin has always affected my mood. If I'm having a clear day, everything is sunshine. If I see a blemish, all hell breaks loose. Summer is coming to a close, I've been focusing more on the texture of my skin because luckily, my break-out phase has surprisingly faded through the years. It's now that time of year to remove all the dead skin on my surface and reveal the new! I don't mind taking that one extra step into my skincare routine because first of all, it's helps me unwind…plus, it shows a huge difference in my skin the moment I wake up. Clay has been the secret ingredient that works for me. The Kiehl's Rare Earth Deep Cleansing Mask has been my skin detoxifier as of late.
Kiehl's has been around for over 160 years. Even to this day, whenever I walk into a Kiehl's store, I still get the feeling that I'm walking into an apothecary. It's like my very own unique laboratory. There's so much to play with, so many fixer-uppers for all of my daily needs. Right now, I'm super obsessed with the Midnight Recovery collection. My skin can easily feels dehydrated no matter how much water I drink throughout the day, so it's so important for me to cleanse and moisturize with oils for immediate softness without stripping away any of the natural oils my skin is already producing. I'm that girl that's trying to hold onto as much moisture as I can. Plus, the Midnight Recovery collection is a mix of lavender and primrose oil, a scent that quickly get me sleepy and ready for bedtime. Apart from also applying a rich cream that also contains sunscreen (a plus for me), I've become a sucker for the Nightly Refining Micro-Peel Concentrate, something you can use nightly. After cleansing and face masking, I'll use this nightly solution to work it's powers as I sleep to accelerate cell turnover. Cell turnover is something I never really thought about, but I've become obsessed with the idea that I'm doing something healthy for my skin around the clock. All of the new products and ingredients coming out in skincare can feel overwhelming, but when you find that routine, your skin will thank you years and years down the line. I think it's worth investing that extra 10 minute mask or one drop of concentrate onto your face before getting that much needed snooze.
Kiehl's is running an AMAZING PROMO right now (9/10 12:00 AM EST to

9/24 11:59 PM PST)

….6-PIECE GIFT:
-Choose your deluxe 5-piece skincare routine and travel bag with your $75+ purchase.
-An added BONUS? on orders $115, you get to enjoy a full-size (5 oz) Rare Earth Deep Pore Cleansing Mask
Here, I'm walking you through my steps below.
*Sponsored by Kiehl's and Shopstyle*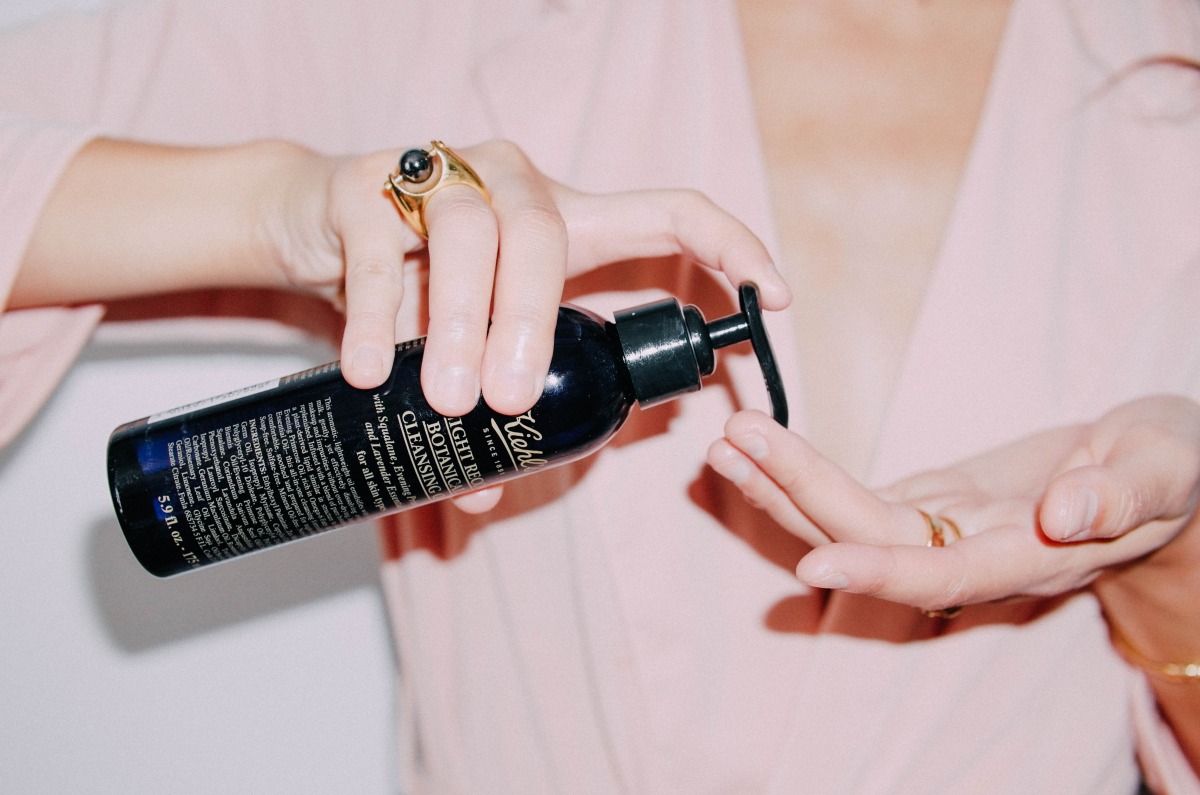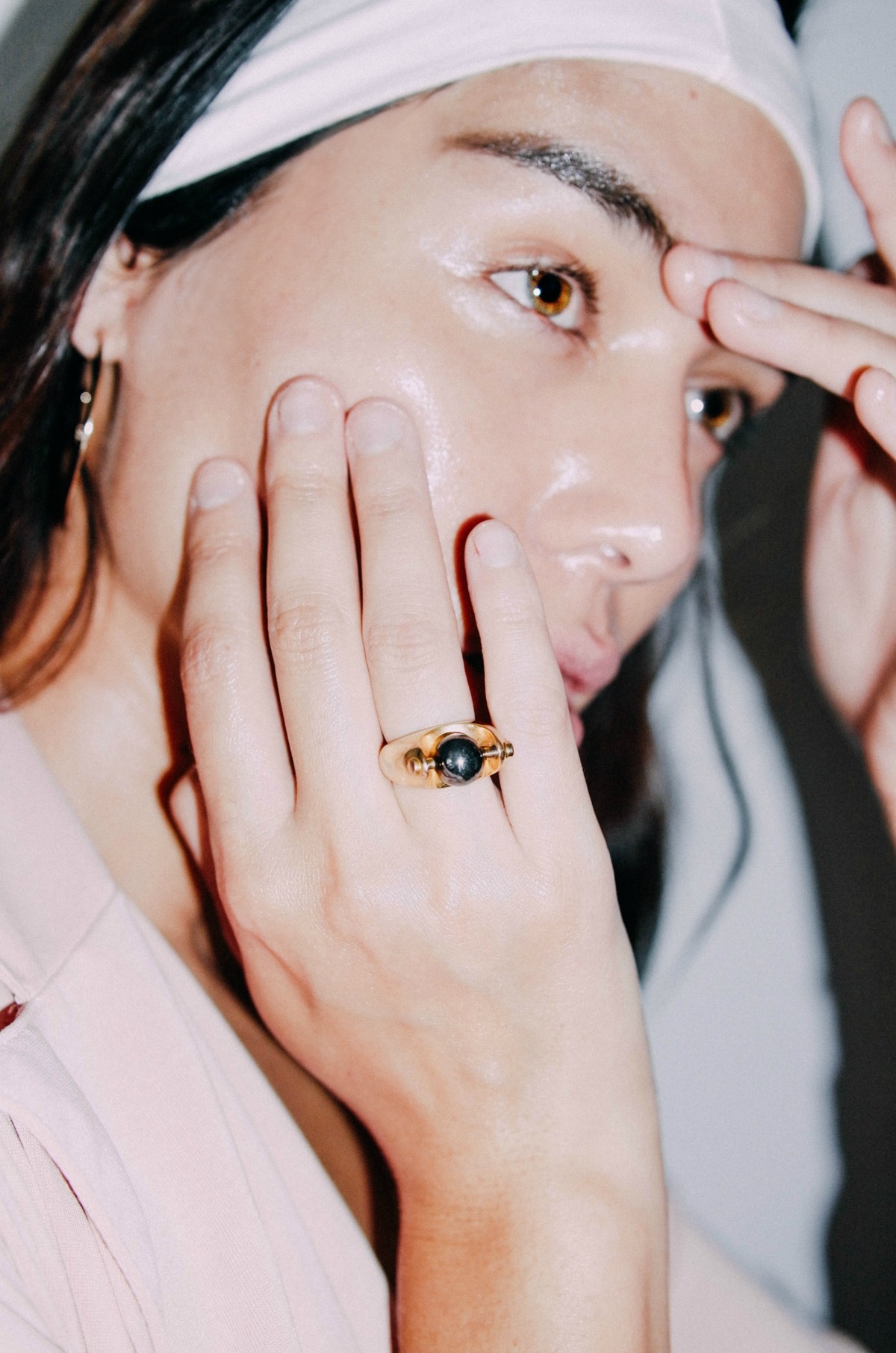 1. Kiehl's Midnight Recovery Botanical Cleansing Oil: This oil is amazing at removing any type of makeup, especially around my eyes, without being too harsh. I never thought an oil cleanser would help me control my oily/combination skin, but it actually has helped my skin find a natural balance.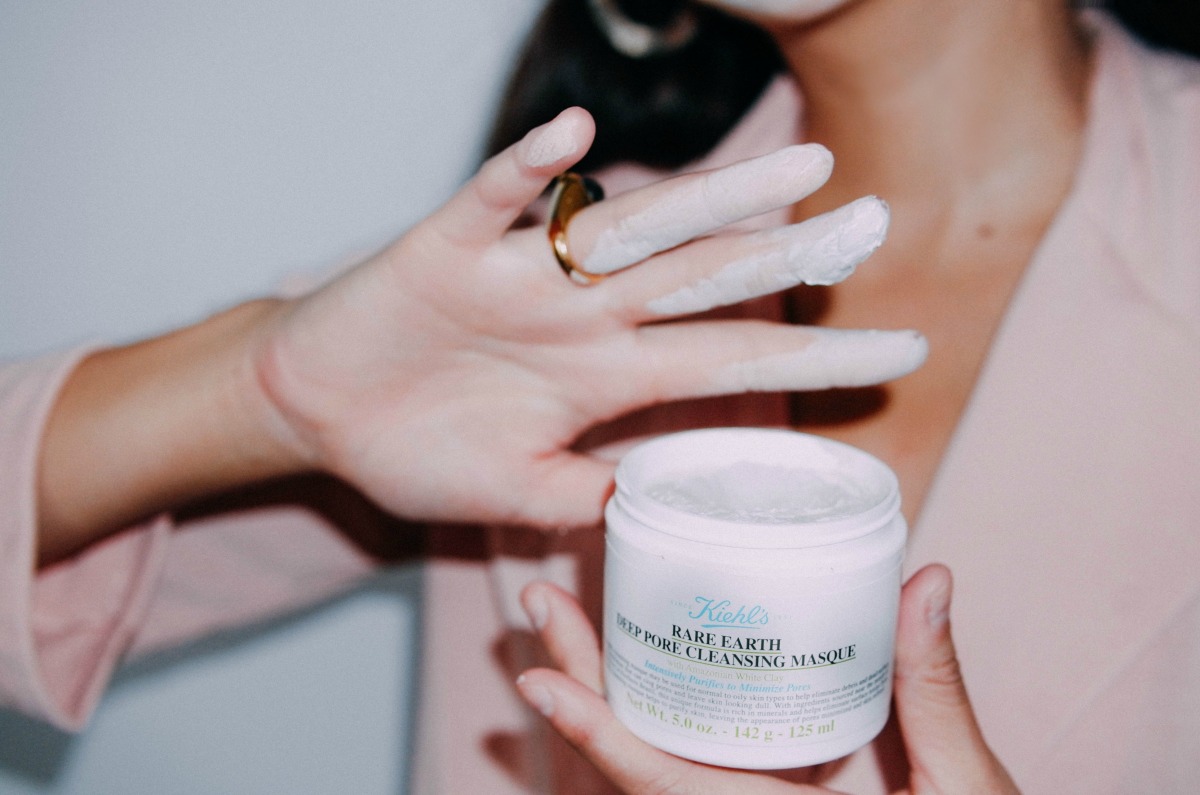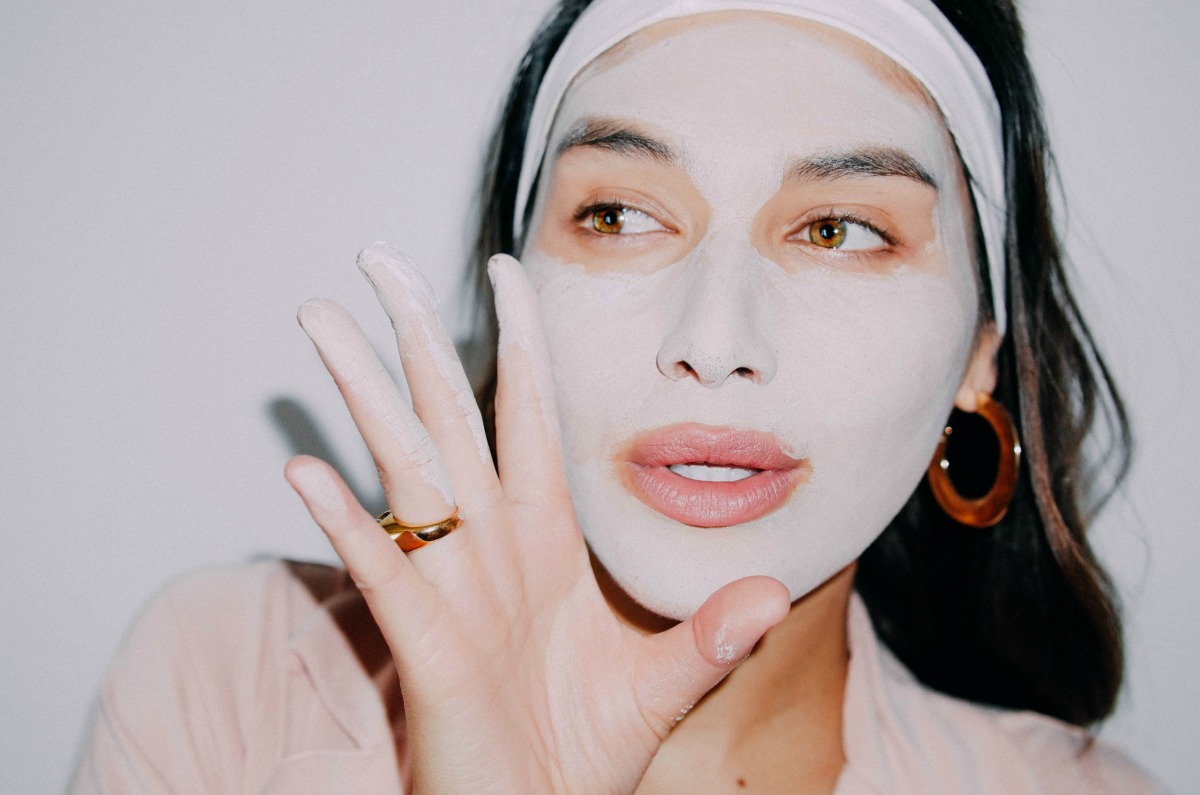 2. Kiehl's Rare Earth Deep Pore Cleansing Mask: this clay is sourced in the Amazon River in Northern Brazil, how cool is that?! This is my spa moment. When I flip out my magazine, scroll Instagram, then rinse after 10 minutes.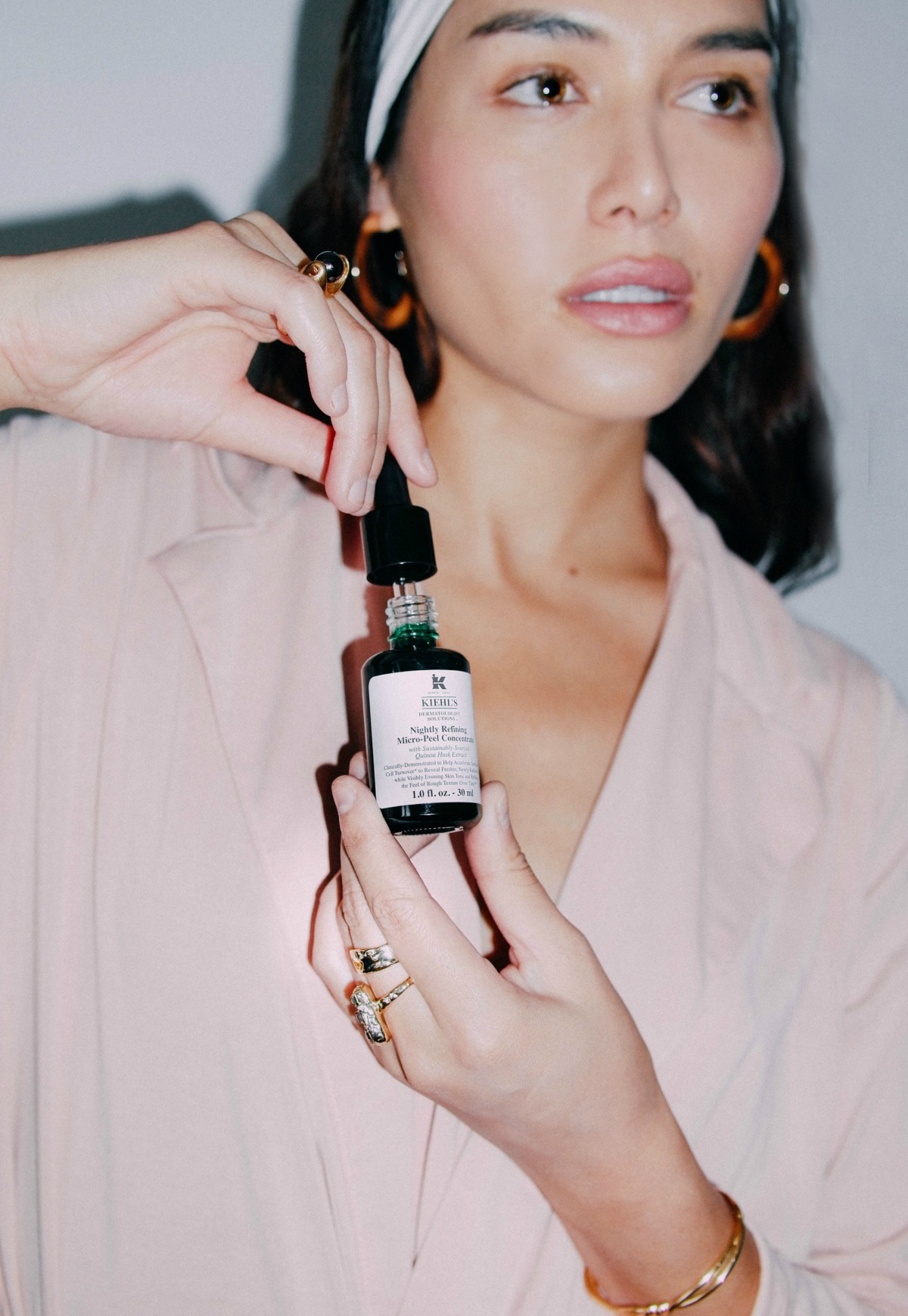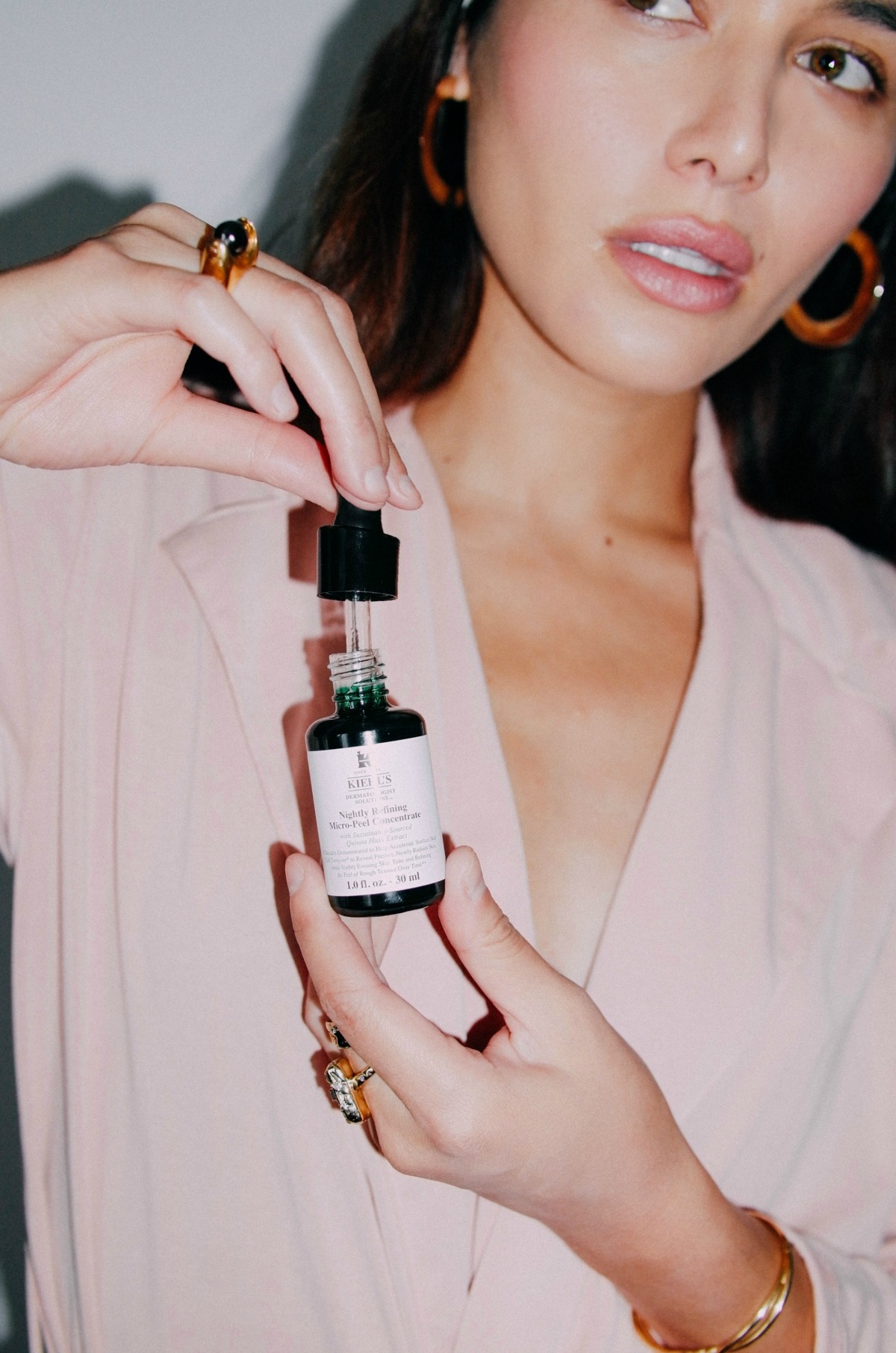 3. Kiehl's Nightly Refining Micro-Peel Concentrate: that little extra oomph to help your skin's cell turnover throughout the night. If you're looking for an even skin tone and a softer texture, this is for you.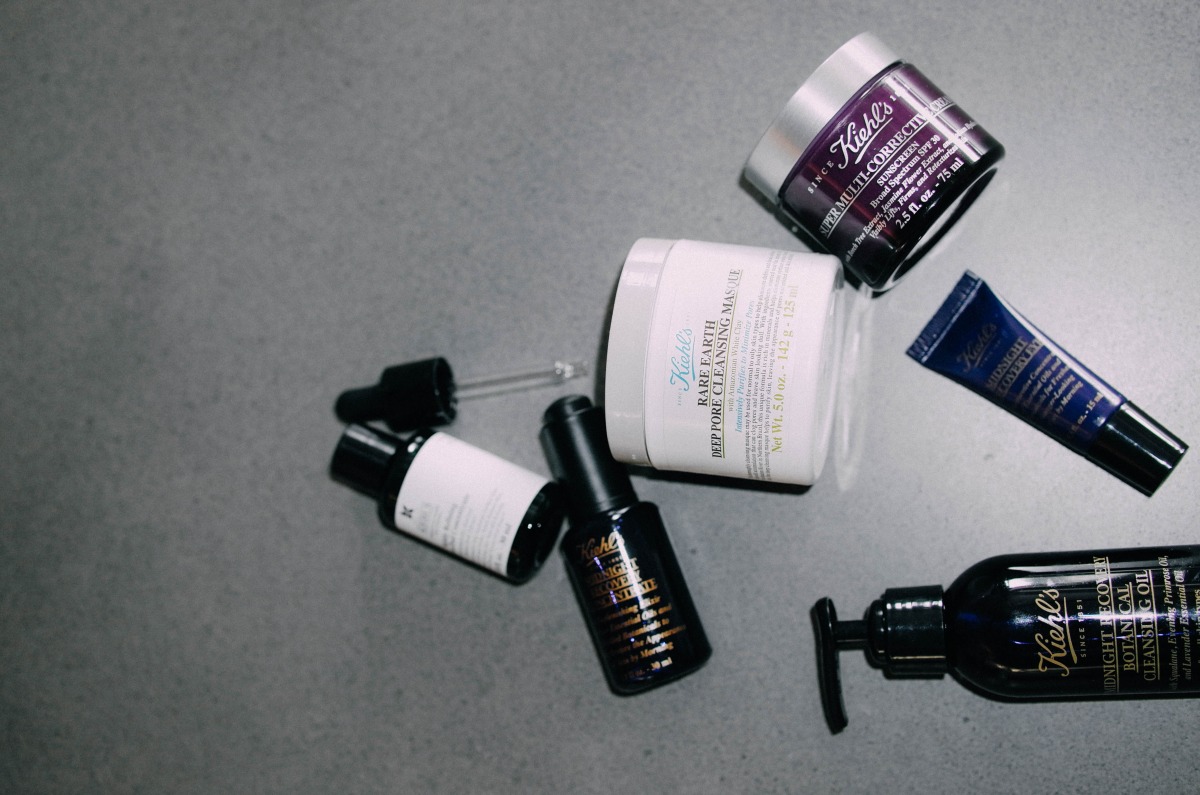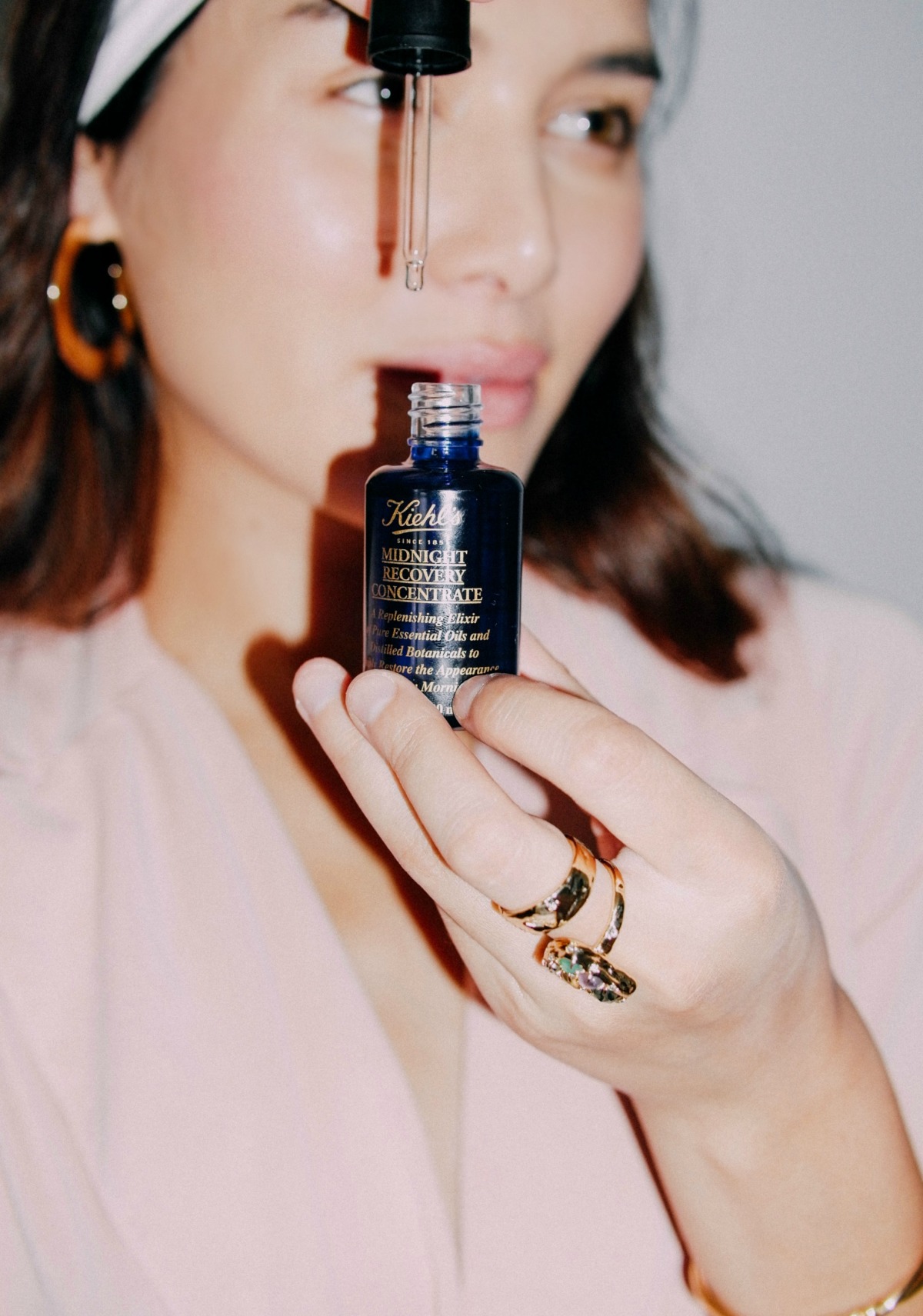 4. Kiehl's Midnight Recovery Concentrate: this is an oil I lather and let soak in. It smells absolutely amazing and helps me actually fall asleep. It's so concentrated and powerful, I sometimes skip my nightly moisturizer.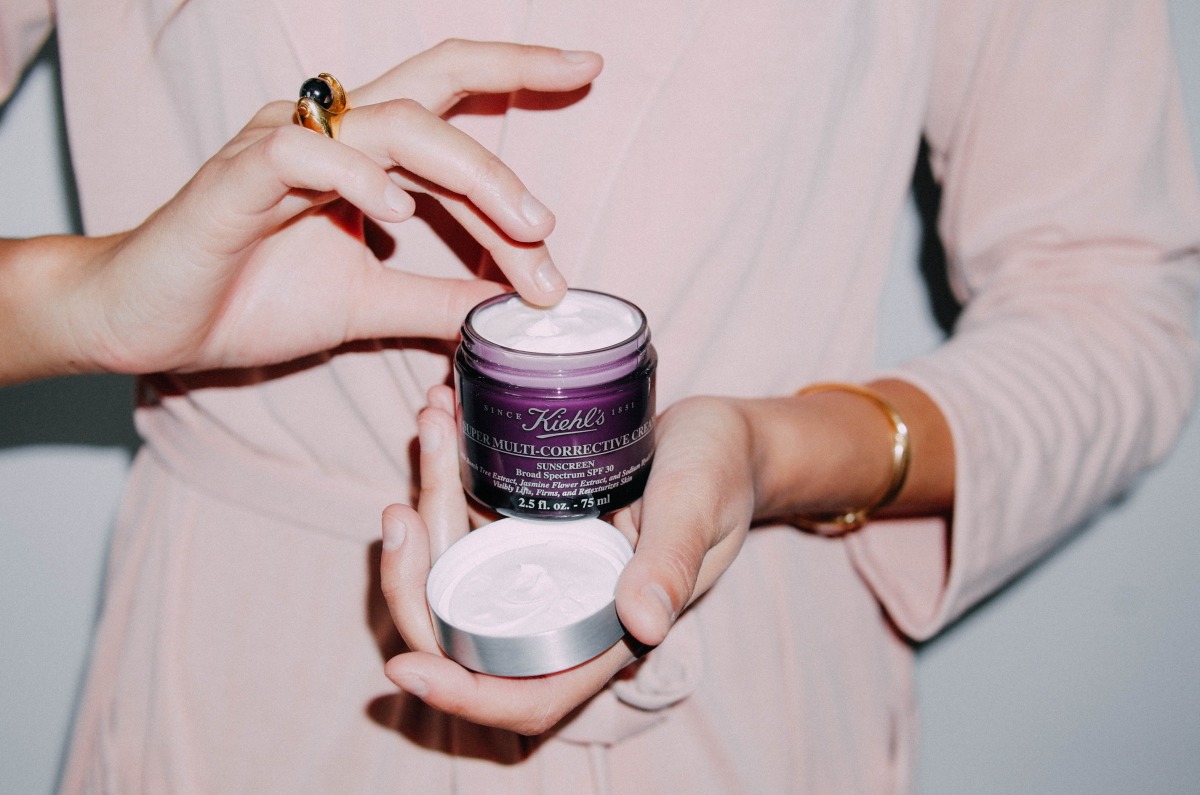 5. Kiehl's Super Multi-Corrective Cream: a must-have. This falls into both my nightly routine and my morning routine. It's easy and I keep it in my bag in case I need a mid-day smoother.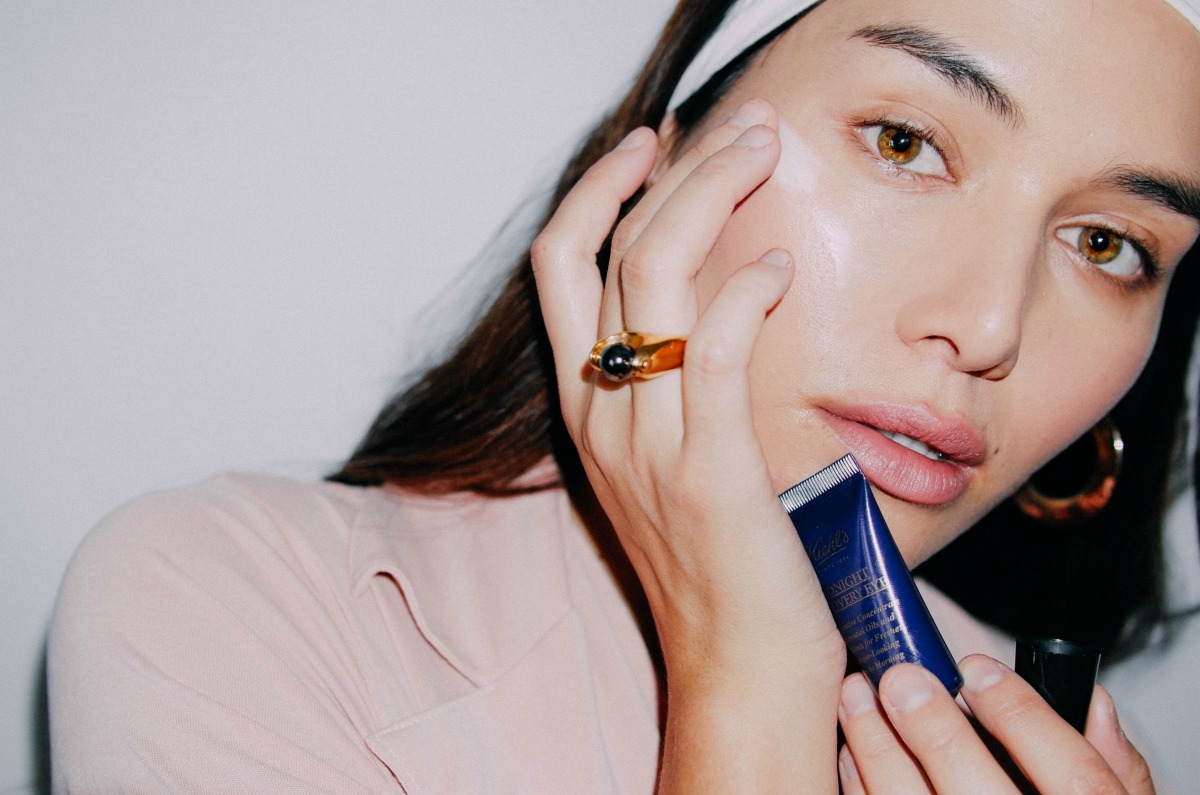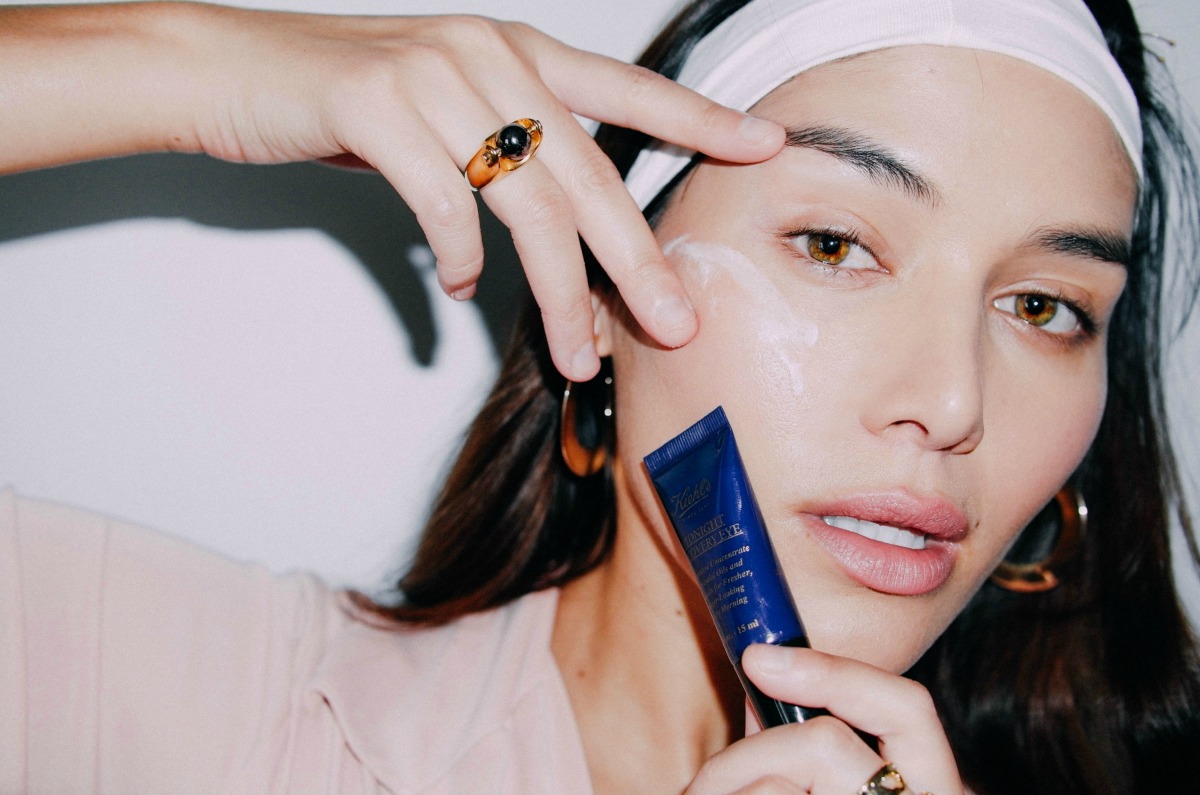 6. Kiehl's Midnight Recovery Eye: This eye cream is extra gentle. I focus a lot on my under eyes and around the sides of my lids. My mother always told me you can never go a night without eye cream. Mama was right.