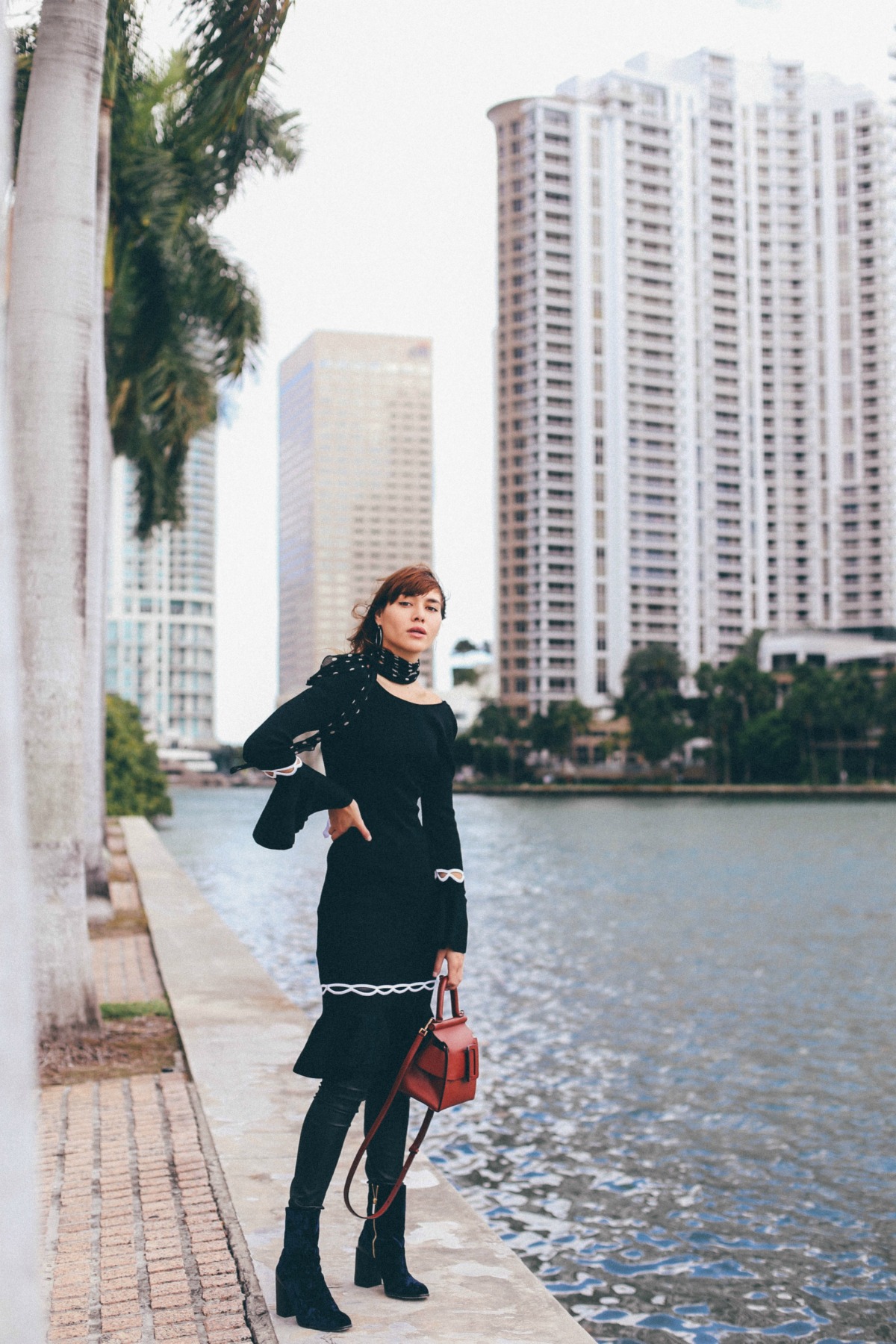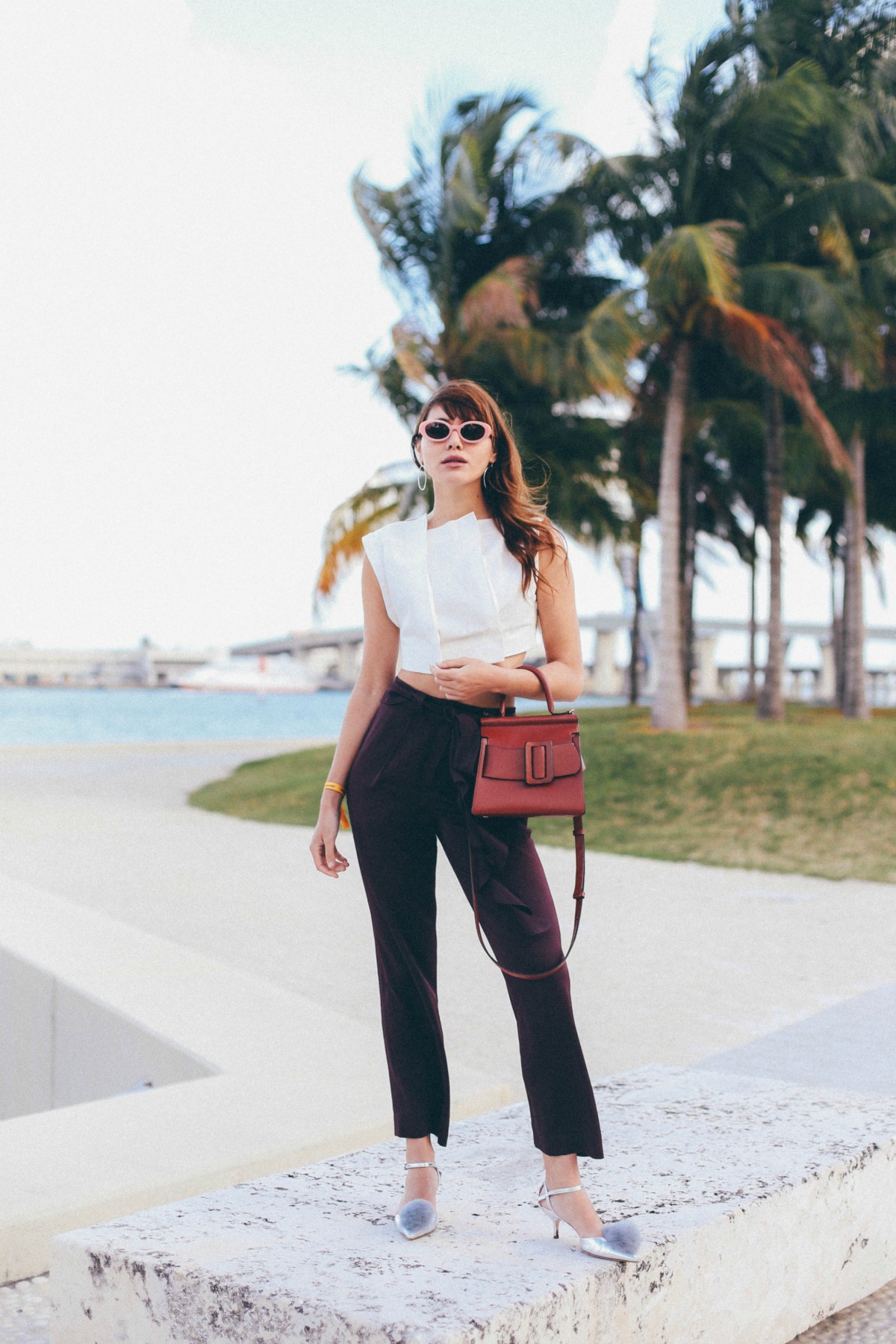 I'm totally a Dr. Martens and oversize sweater sort of girl, but like most women, I naturally gravitate towards frills, especially come spring. I'm talking about exaggerated sleeves. I'm talking about pom pom heels, oh my! Things all women stop and go "OMG THIS IS TOO DARN CUTE." Here's how to do the trend right without going overboard in the girly-girl department. I applied these following rules to a recent work trip to Miami at Veuve Clicquot's Carnval festival.
Rule #1: Pair that frilly dress with a leather legging. Trust me, leather leggings go with everything and they're timeless and easy to layer with. Adding a badass edge to that spring dress. The dress-over-pants trend done right.
Rule #2: Give that pom-pom heel a boyish pant. Yep, trousers are my thing. I have them in burgundy and navy. I recently invested in a white pair and a red pair for these warmer climates. A wide-leg trouser is chic and classic. Your pom pom kitten heels will surely steal the show though. They're an instant conversation piece.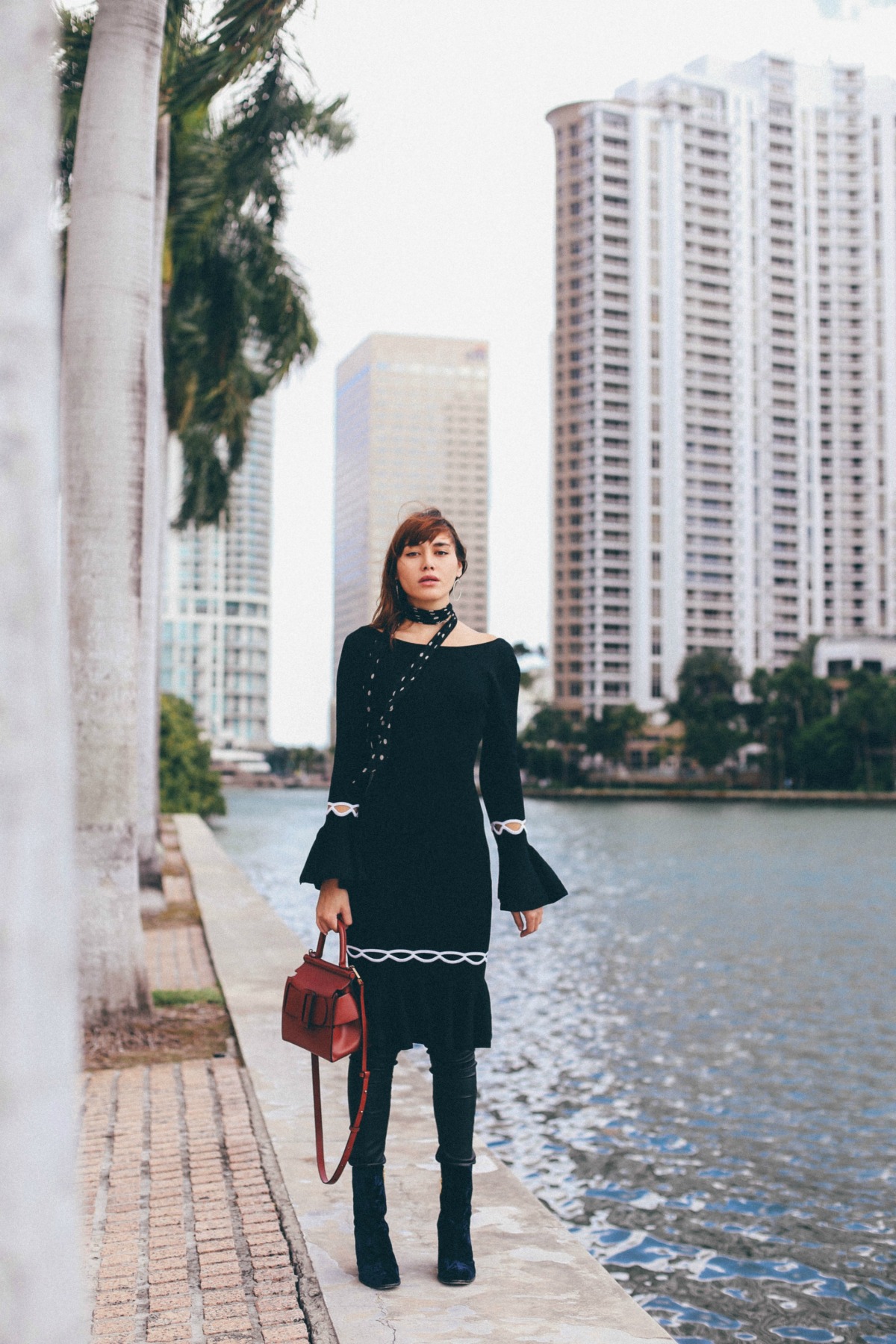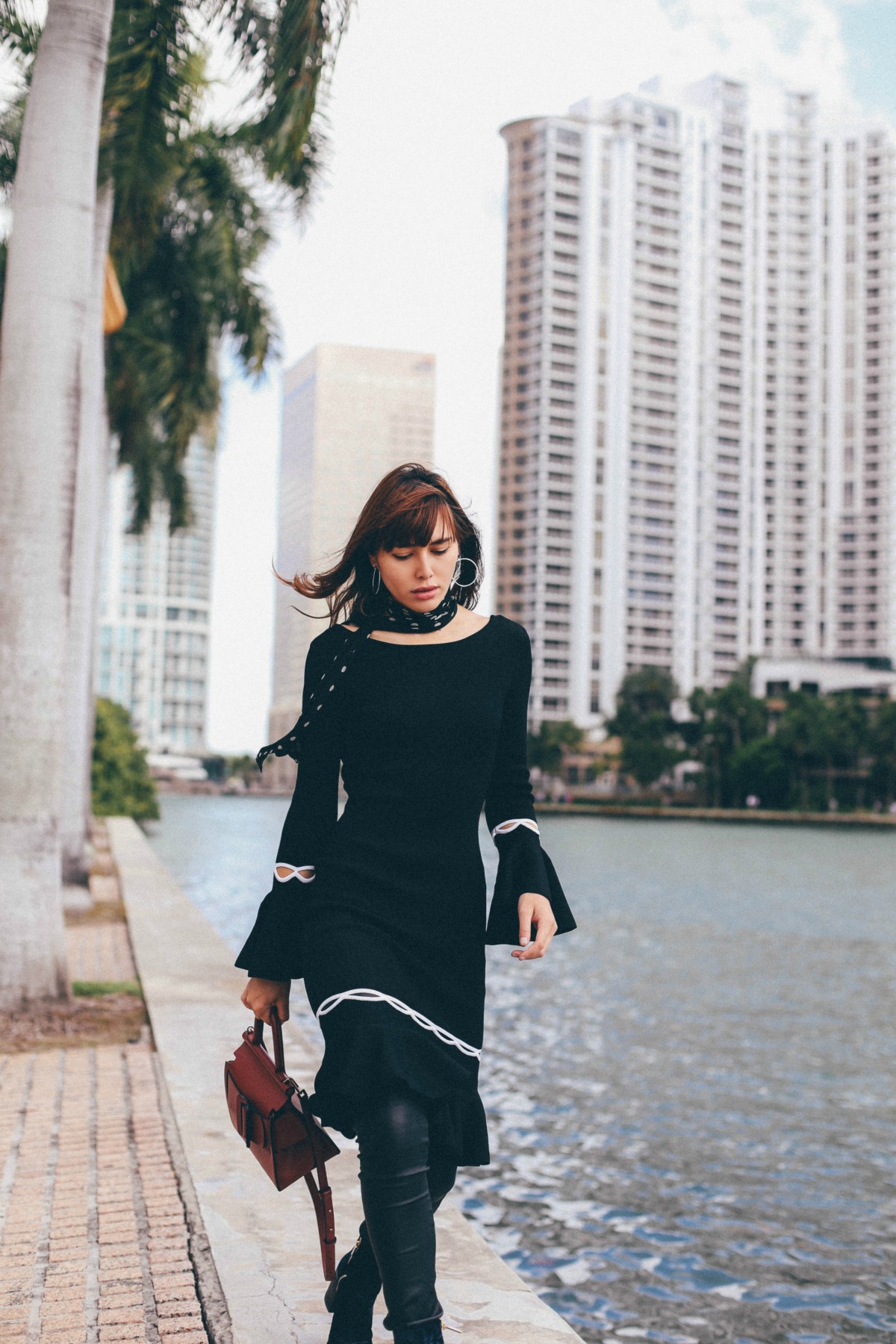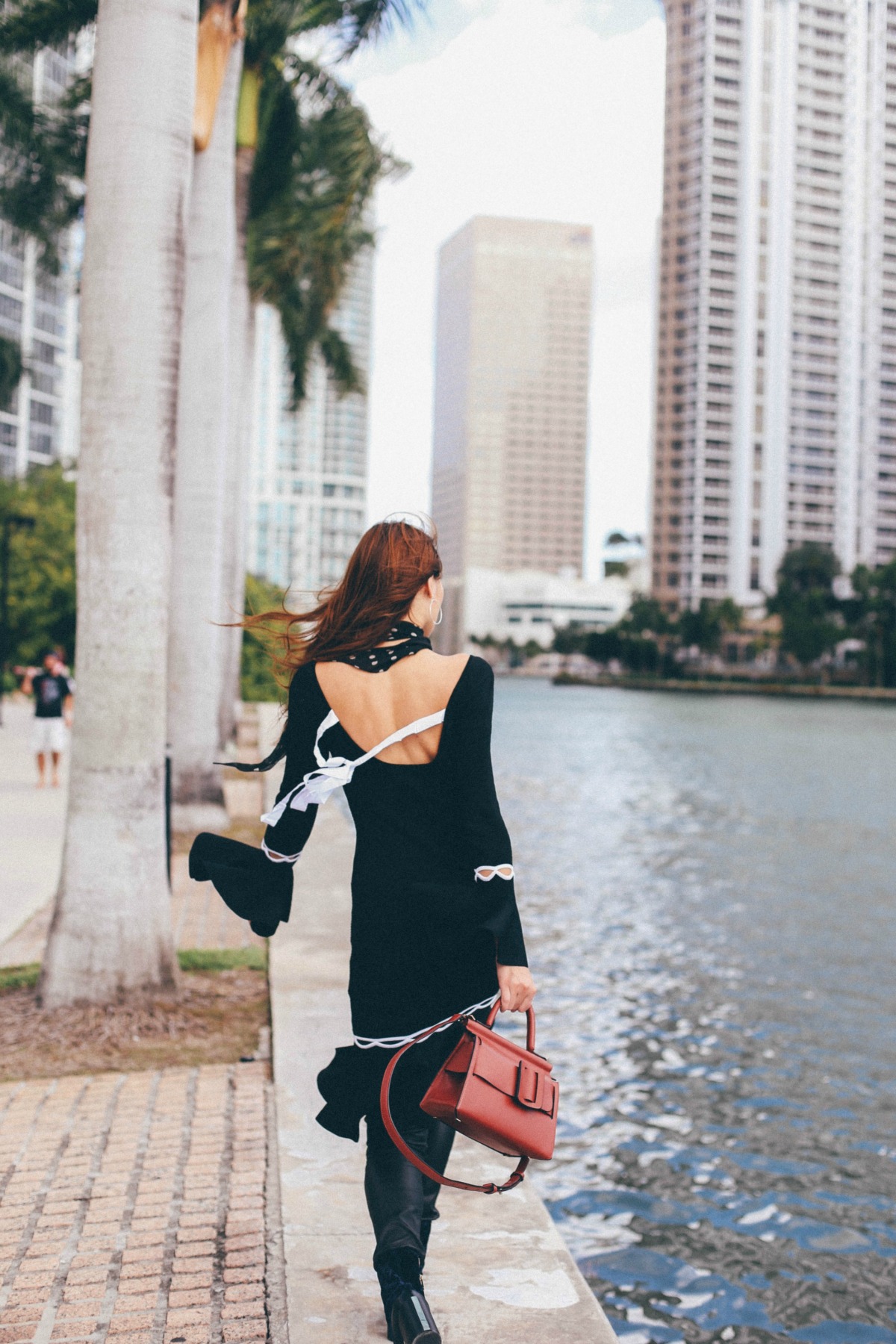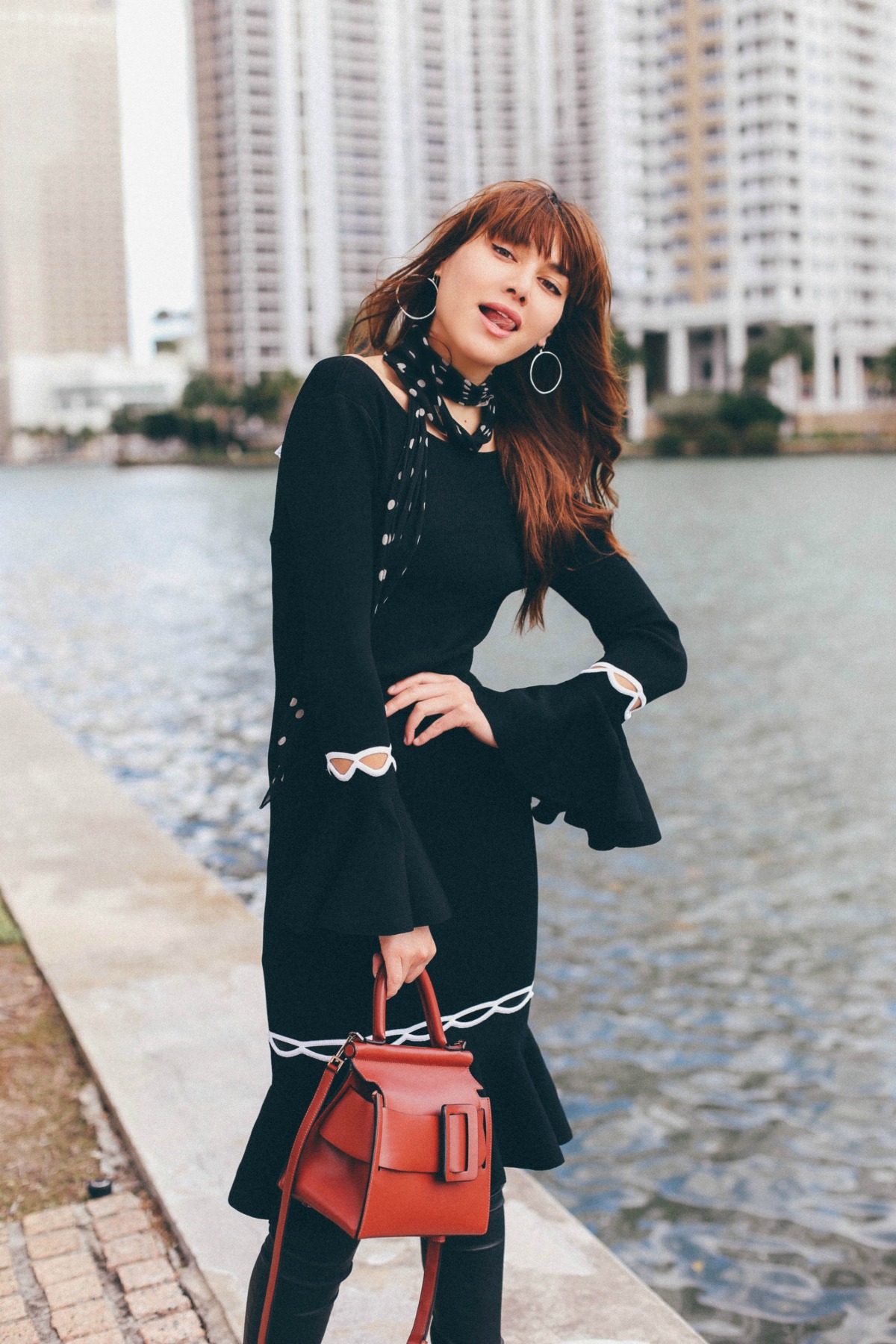 Sachin and Babi dress
Zadig et Voltaire leather legging
BOYY Boutique handbag
Dear Frances boots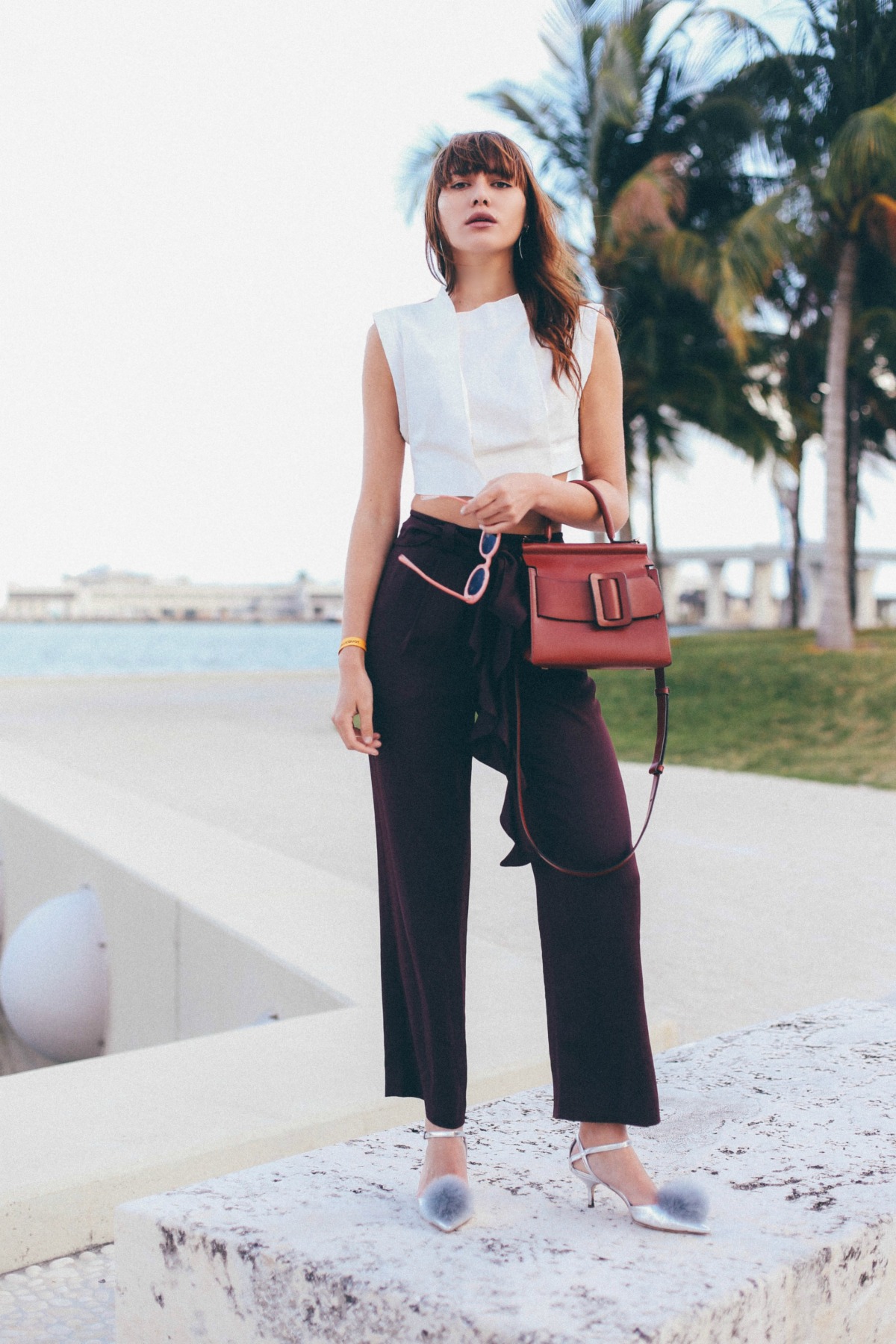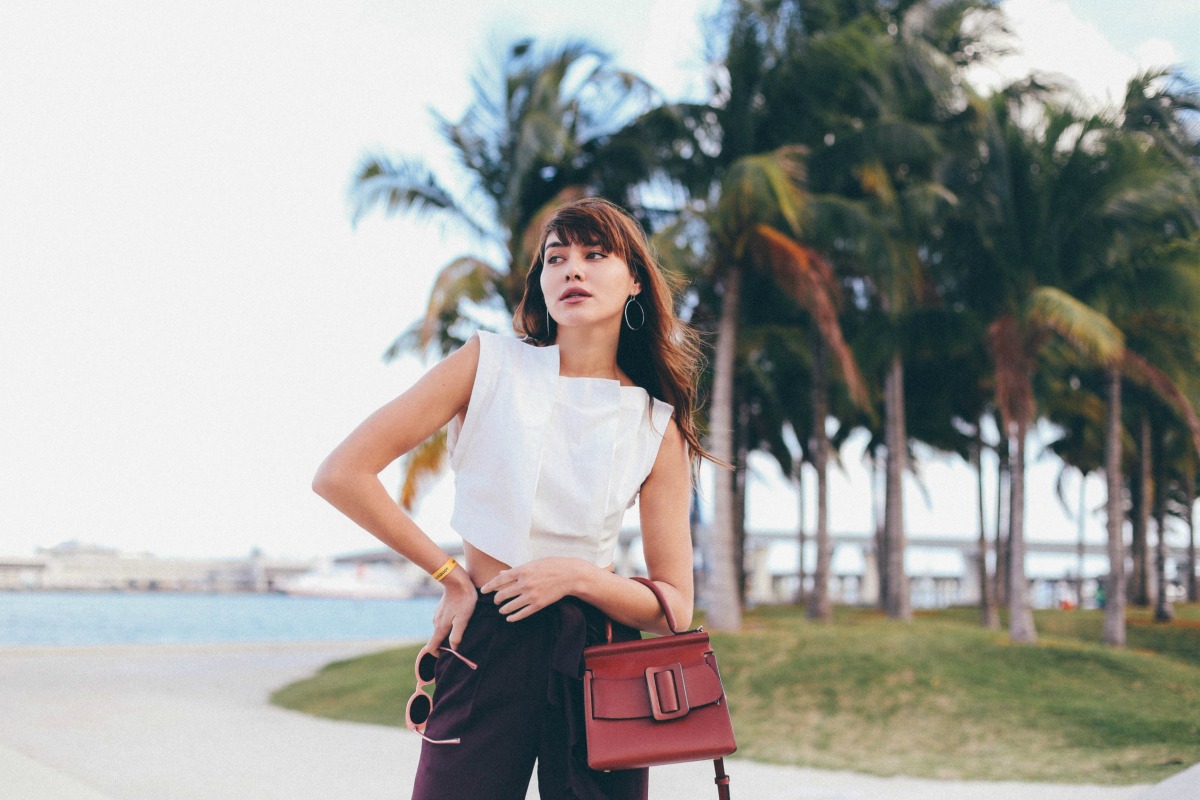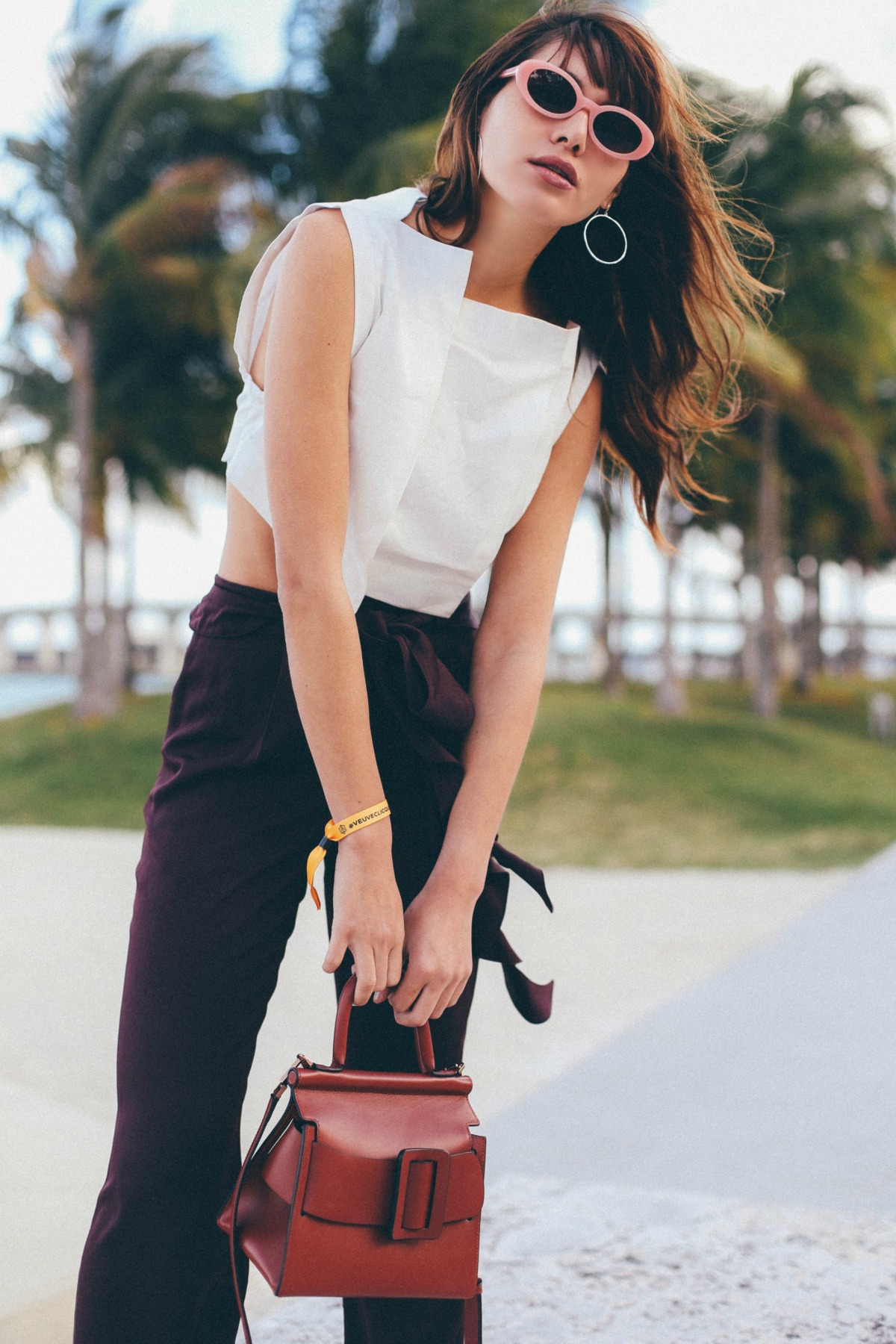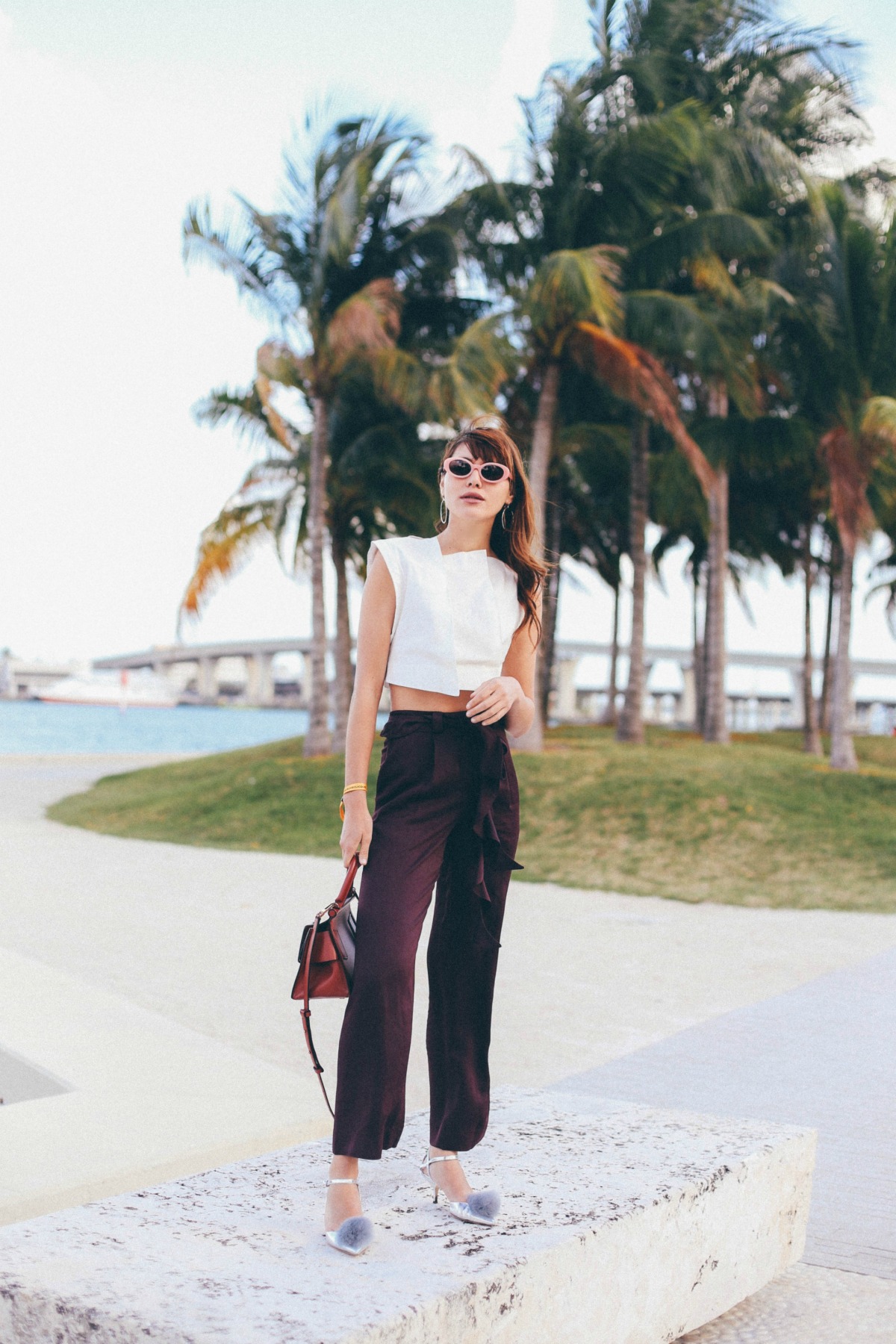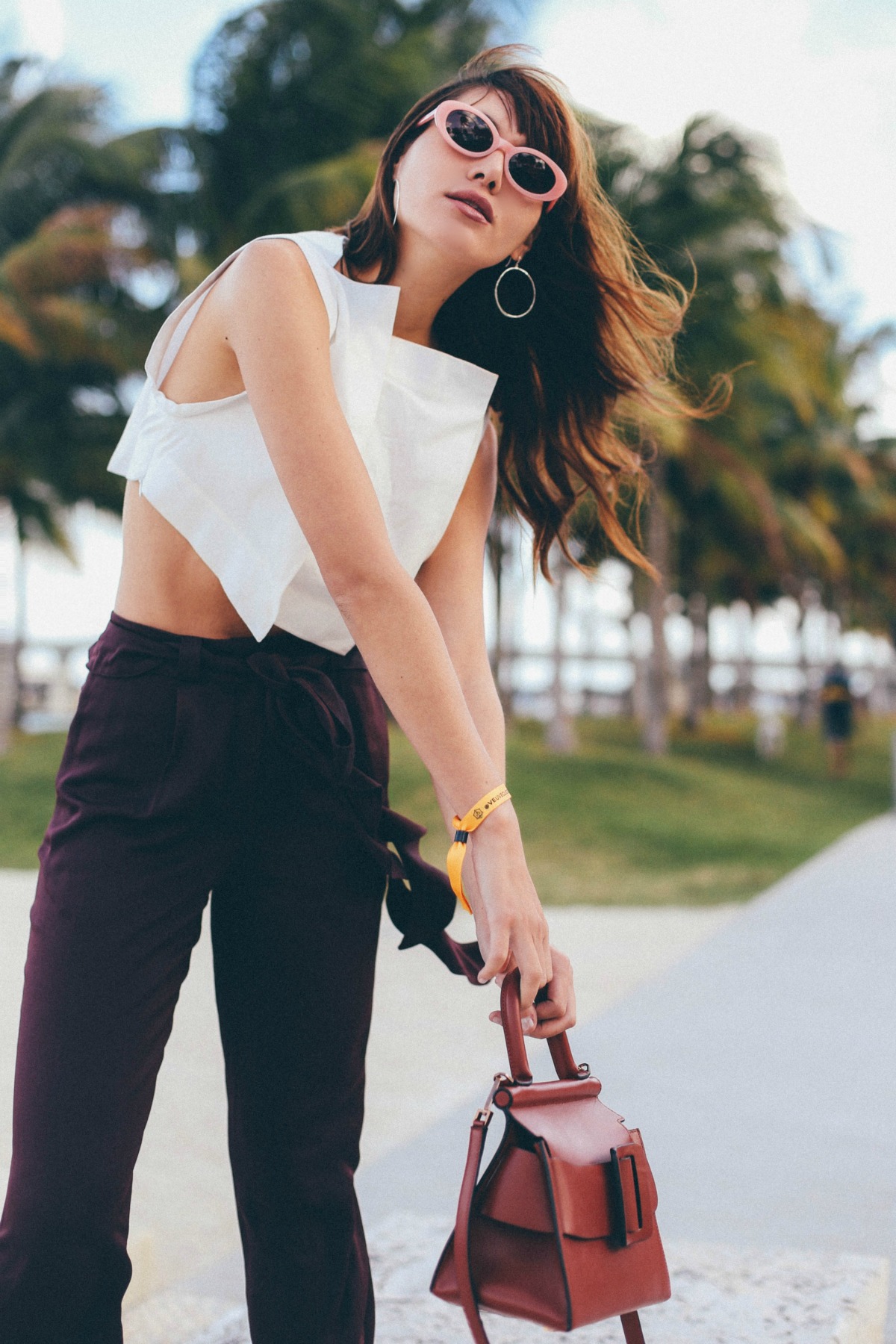 Rhoda Wong crop top
Gorjana earrings
Each x Other pant
Frances Valentine shoes
BOYY Boutique handbag