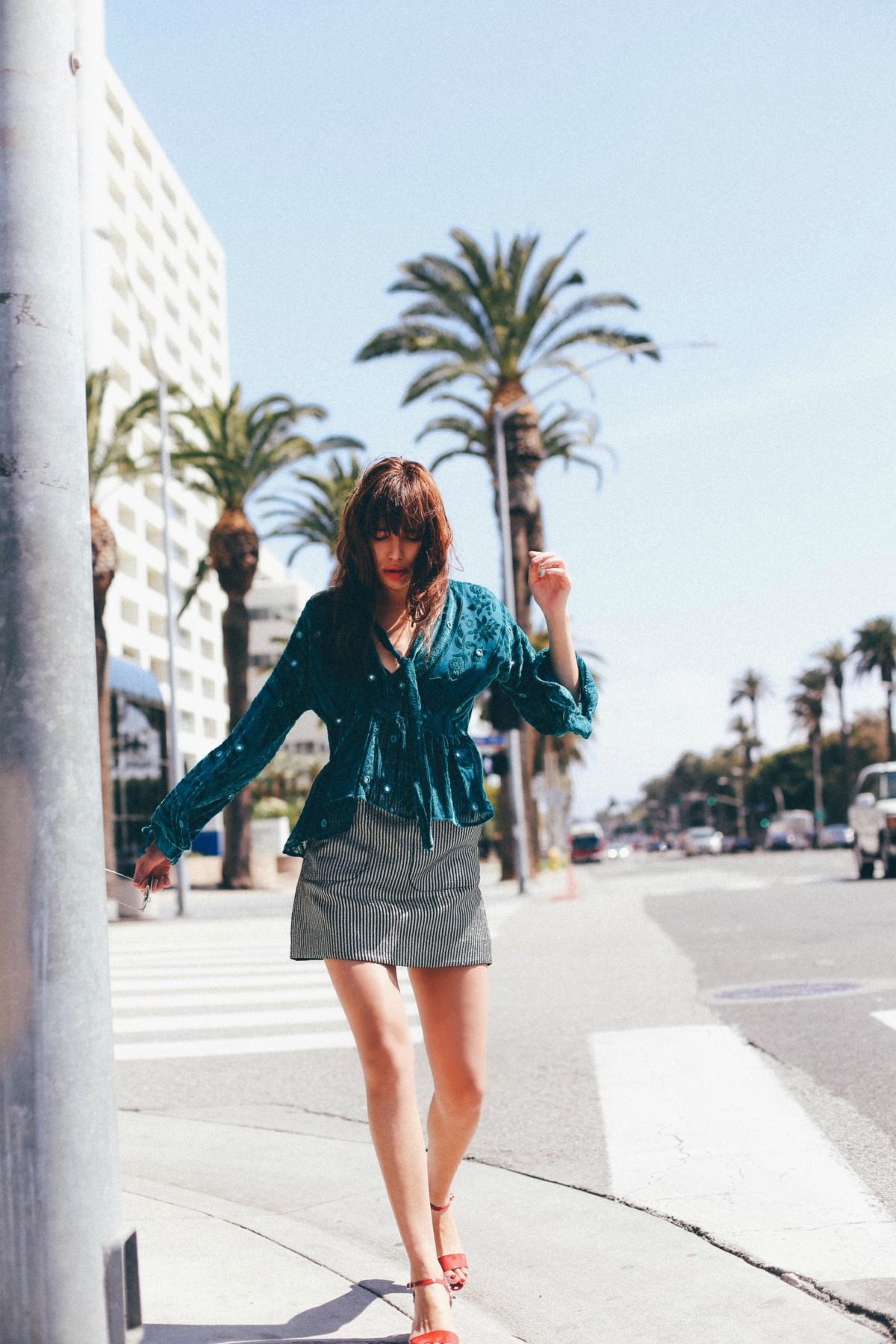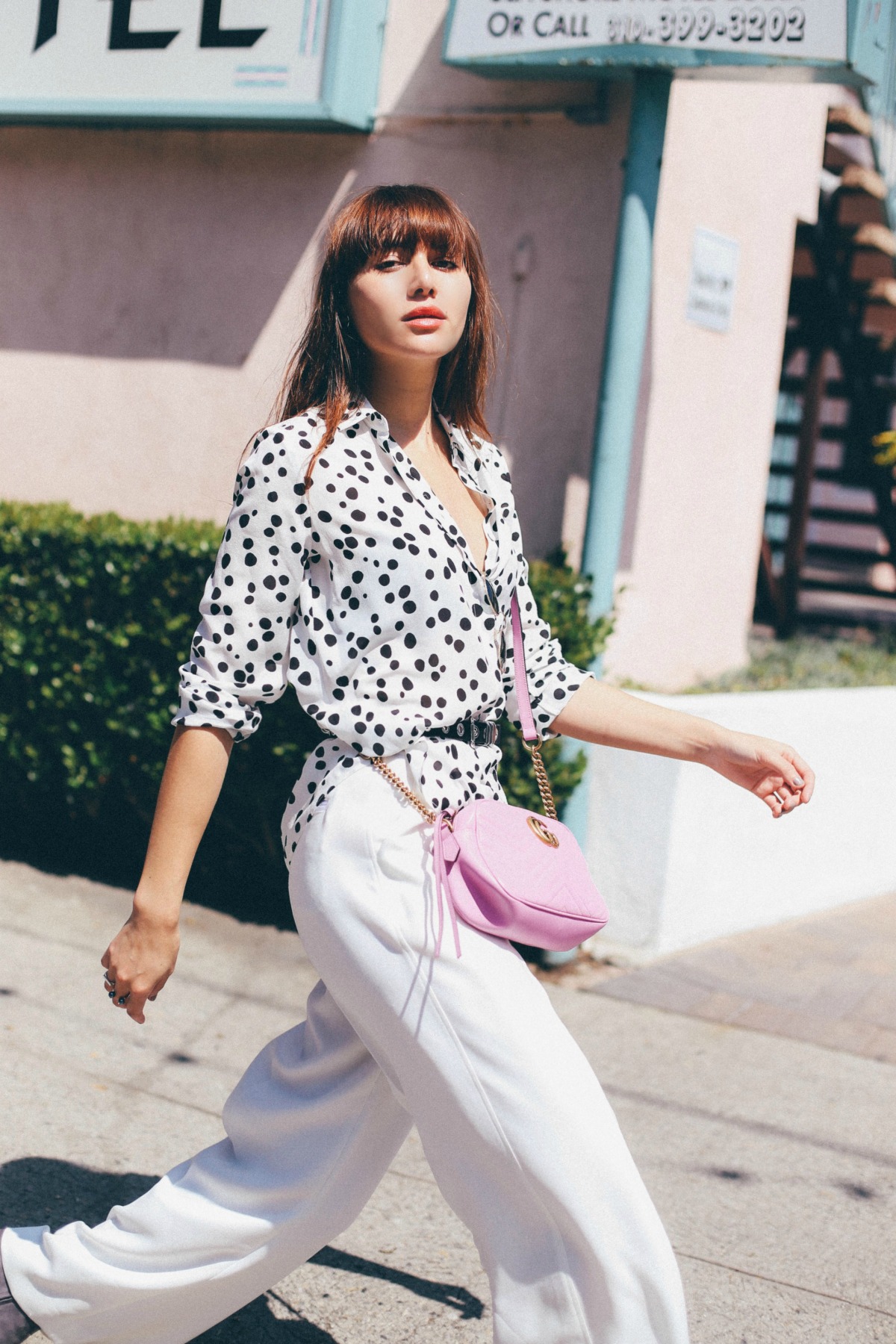 Well, a former Angeleno. I'm currently back in LA (again) for a really exciting campaign shoot and it's the best time to be back in this sunny city. We're talking the farmer's market on Main Street and long walks along the buzzing boardwalk. It's the tiny little perks about California that make me happy. I miss it more and more. Maybe it's that I'm craving more of all of nature's wonders. It's the perfect break…even if it's a work trip. In NYC, I sport a lot of wide-leg trousers, a lot of black, and a ton of menswear inspired looks. Back in LA, I stay true to what suits me, just with a tad more color.
Here are two looks that are made for the Angeleno. Numero uno?!  A high waisted skirt. A bohemian jewel toned blouse. Complete with the block heel sandal. Numero dos?! White trousers. A silk blouse. A cinched waist. Now, how easy was that? It's actually really simple. Go bold. LA is a place that seems to wear flip flops to a meeting (well, sometimes) and live in a tee-shirt and jeans, but there are ways to mix it up.
As I travel back and forth between LA and NYC I start to notice not only the differences in style, how being a native Angeleno has shaped me. LA for me represents space. The space to grow and to learn. I literally come home to Los Angeles and feel like dancing in the living room. It's all the space, being on a slower schedule, and being farther away from my computer, that kind of makes me feel like a kid again. Practicing guitar and singing late into the night because you're neighbors are so far away. Nobody can hear you. Sitting on the porch, reading a book. There are so many little things about suburbia and that time of "boredom" growing up, that really helped me discover and pursue my passions. LA gives you space to get bored. Space and time to think. Space to figure out who you are. There's an endless amount of thrift shops to curate one of the coolest, and most quirkiest wardrobes for any budding teenage fashionista (gosh, I really wish I kept more of my vintage). I'm lucky to have come from such an amazing city with so much opportunity, but it's  NYC made me a lot more tough, a lot more wise, and a lot stronger. For me, moving to NYC was about taking what I love, and putting it to the next level. Oh, and now I get 4 seasons which is pretty incredible. Not to mention, the flight to Paris a heck of a lot shorter. But don't worry, I'm still an Angeleno at heart.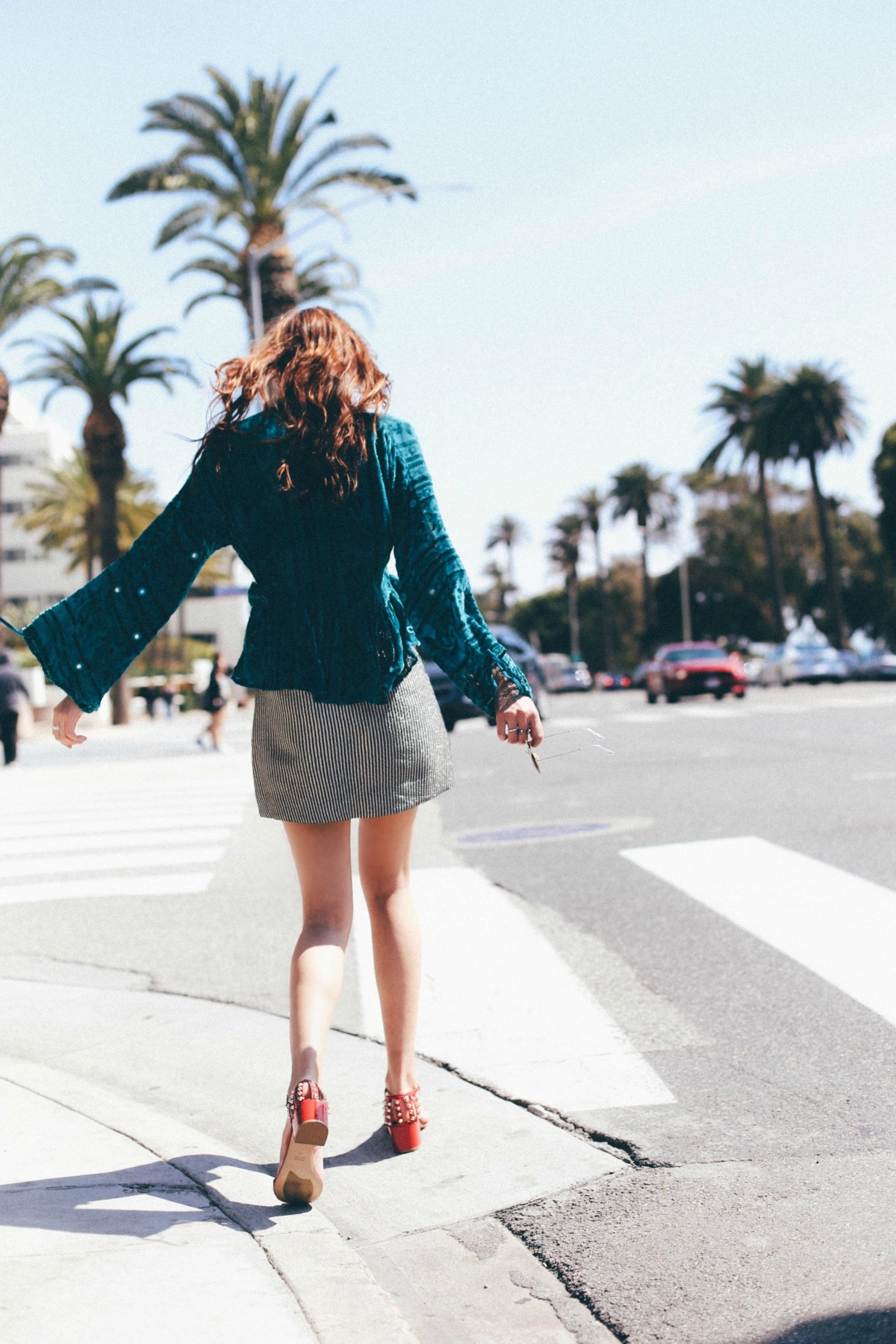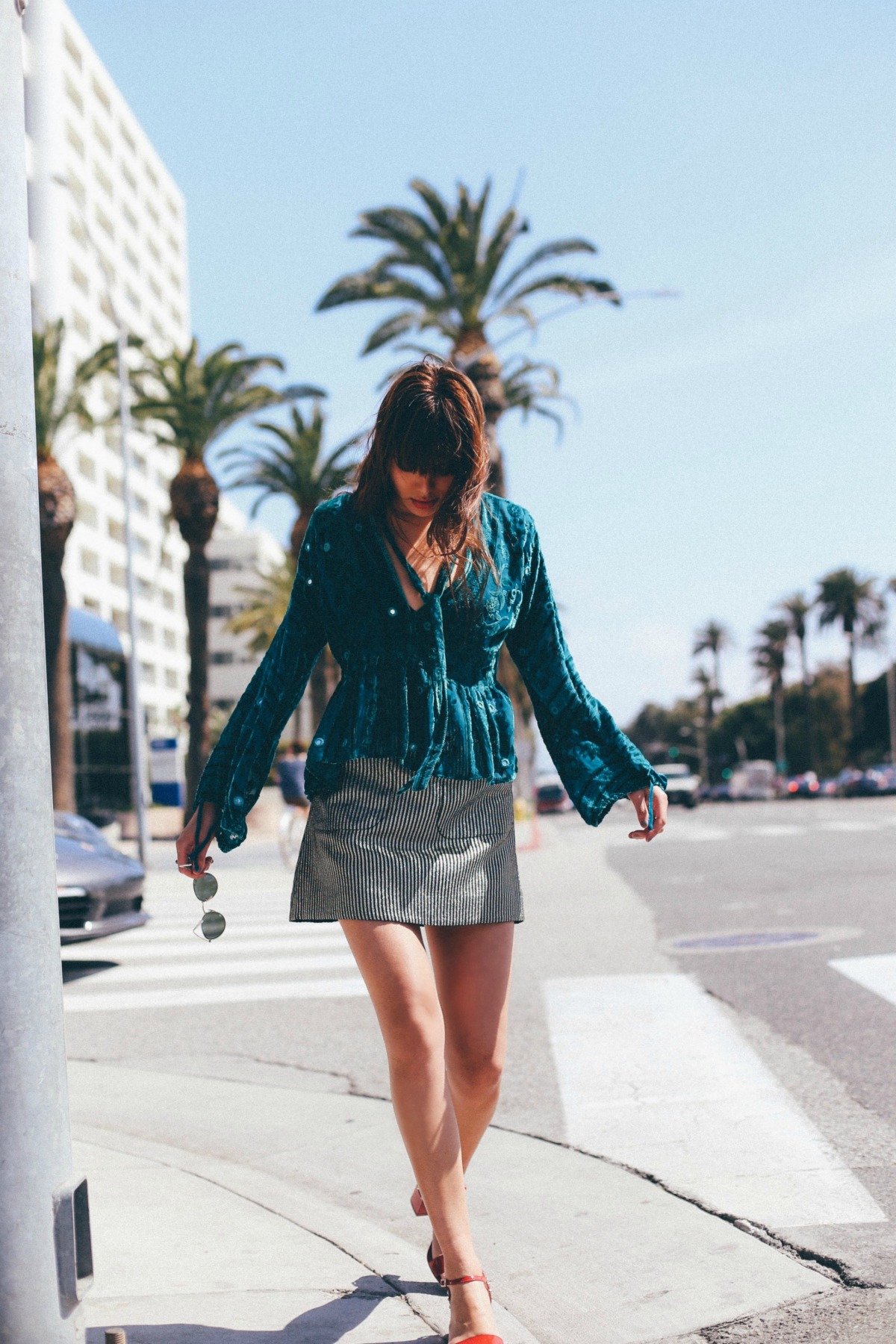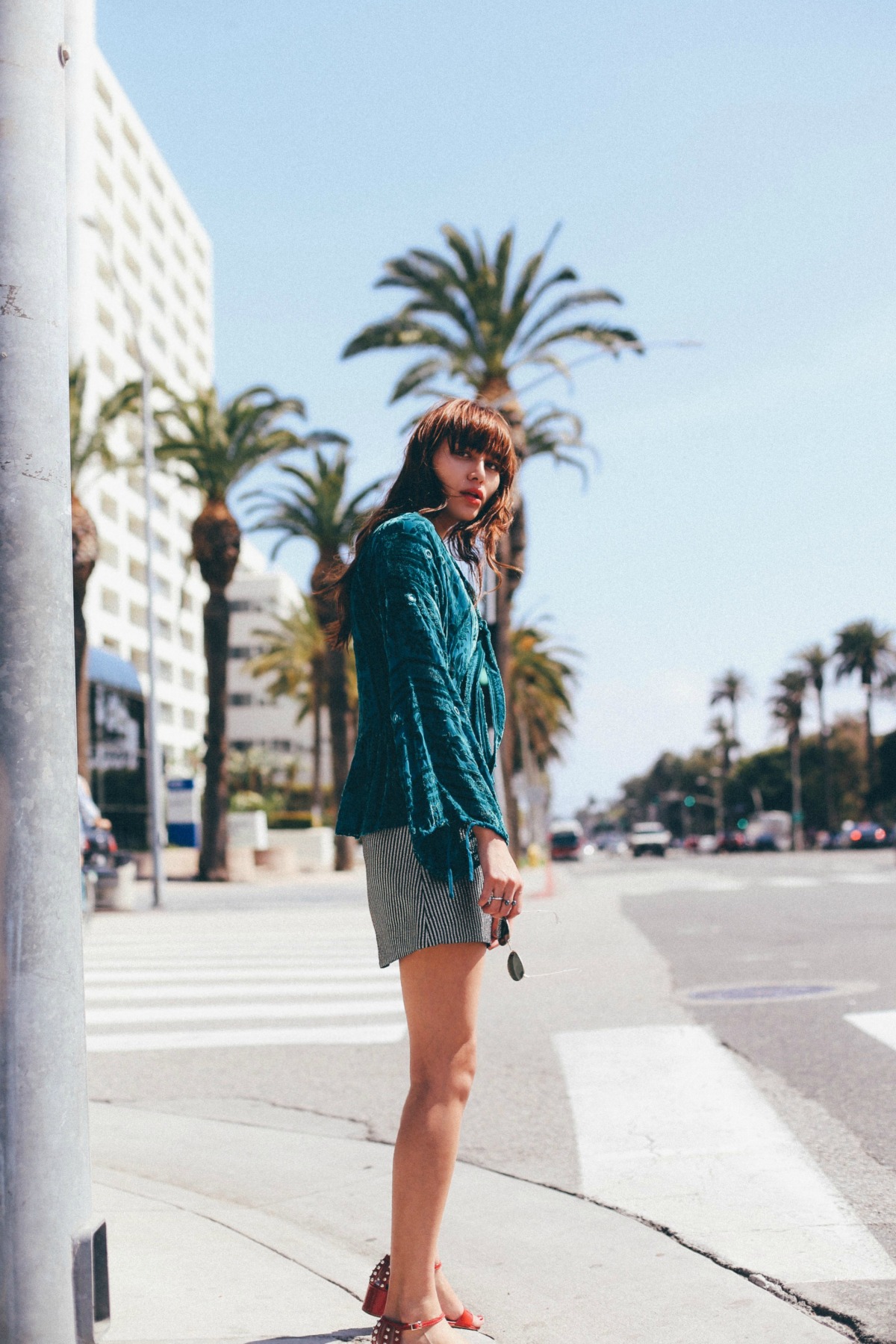 For Love and Lemons blouse
Jill Stuart skirt
AGL sandals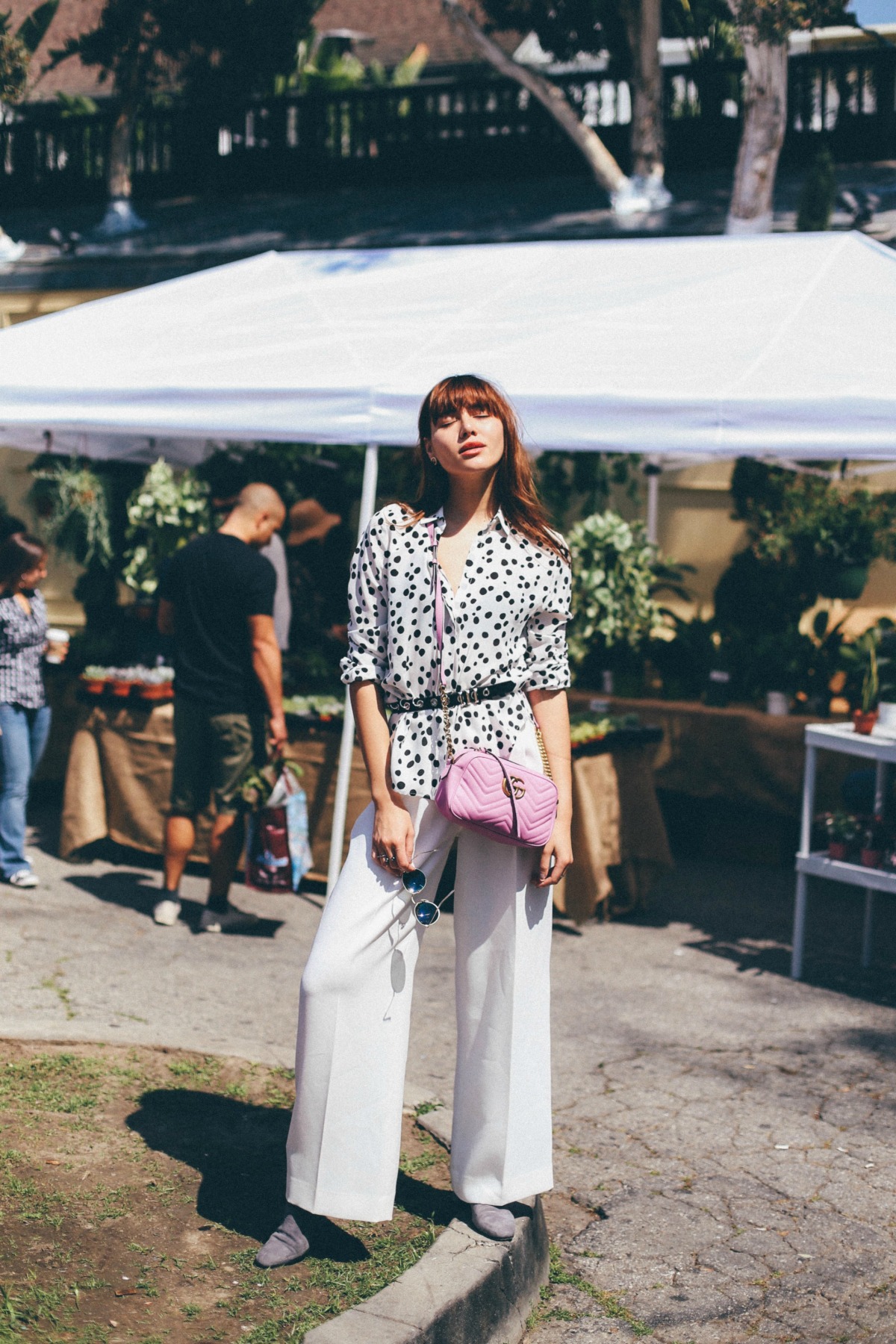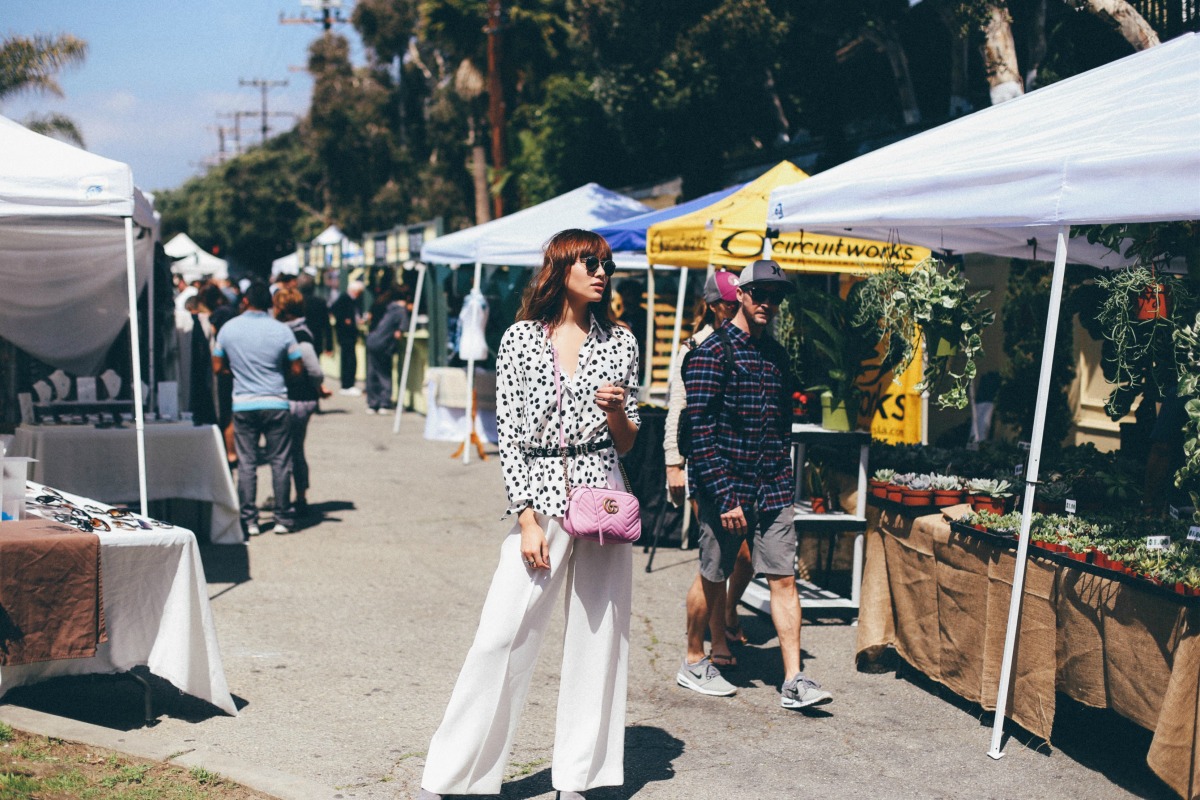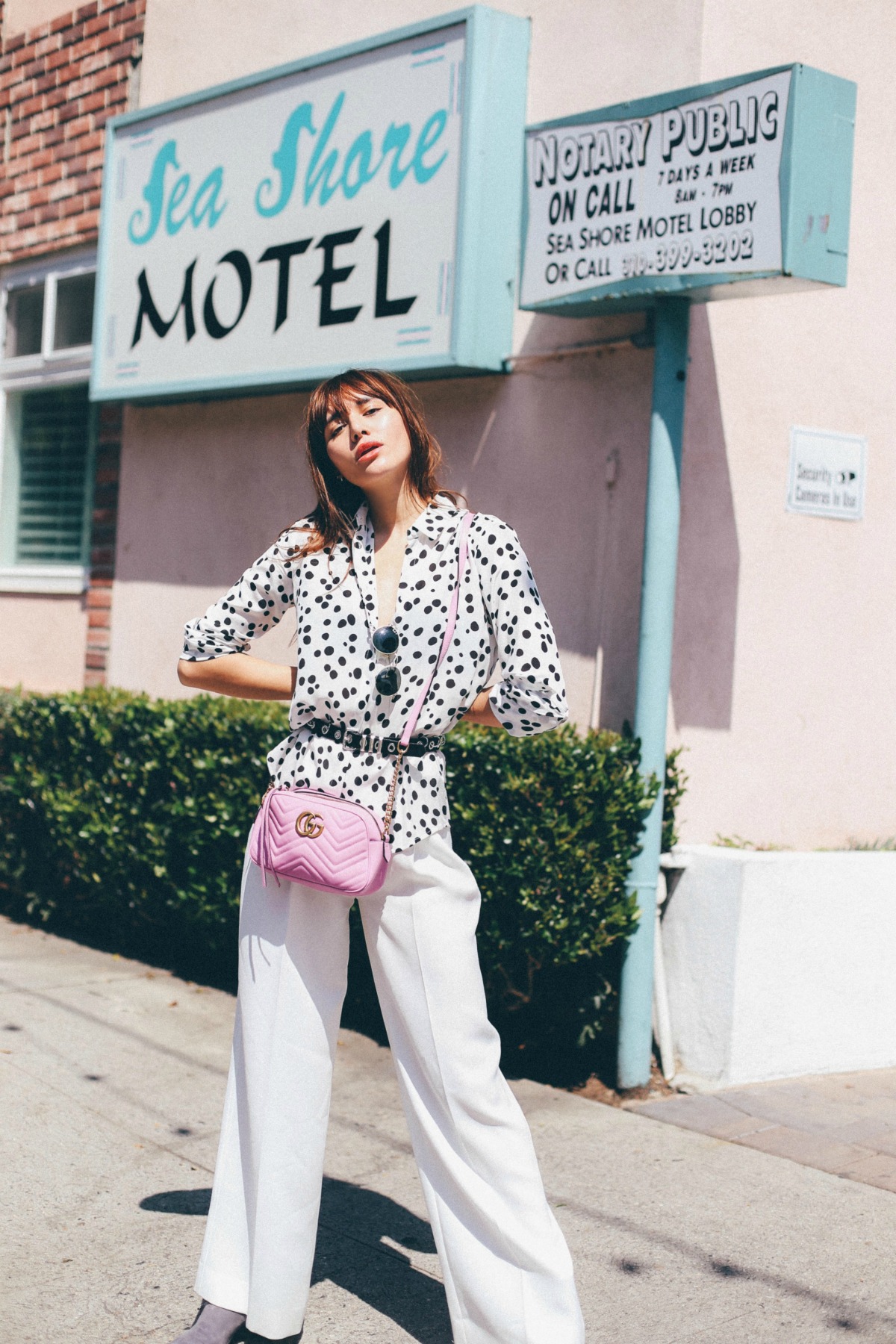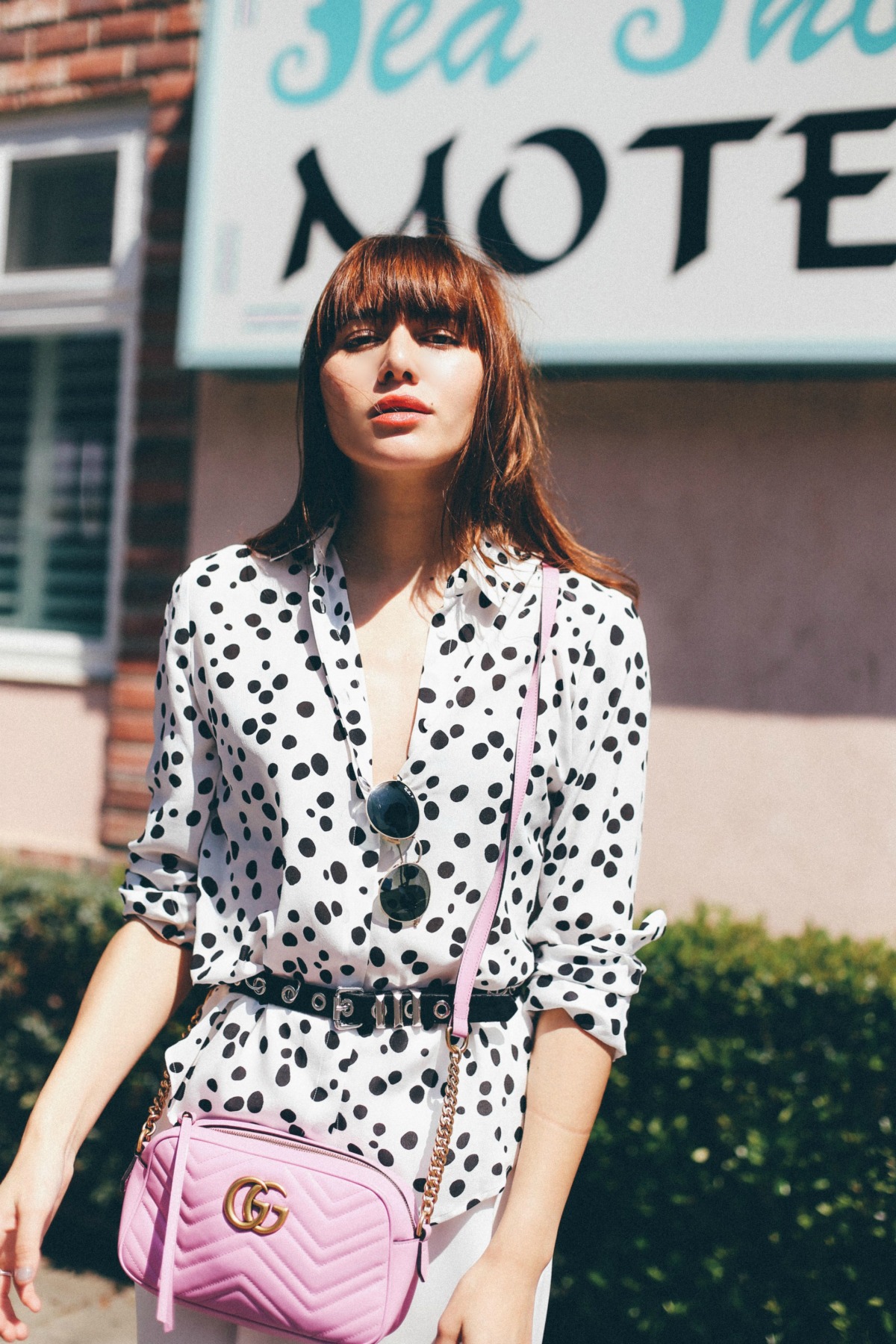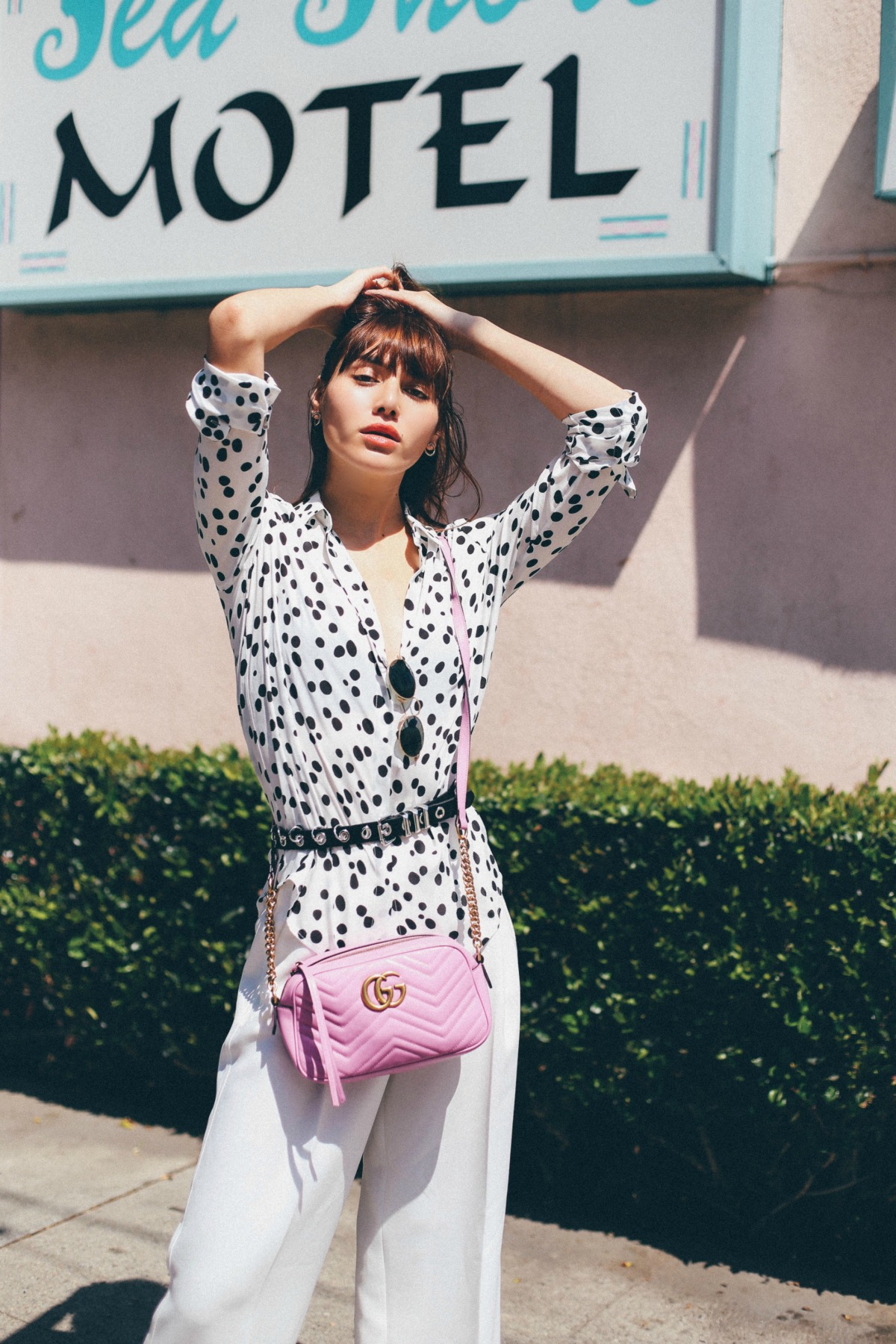 GUCCI handbag
& Other Stories silk blouse
Elizabeth & James pants
M. Gemi boots
The Kooples belt