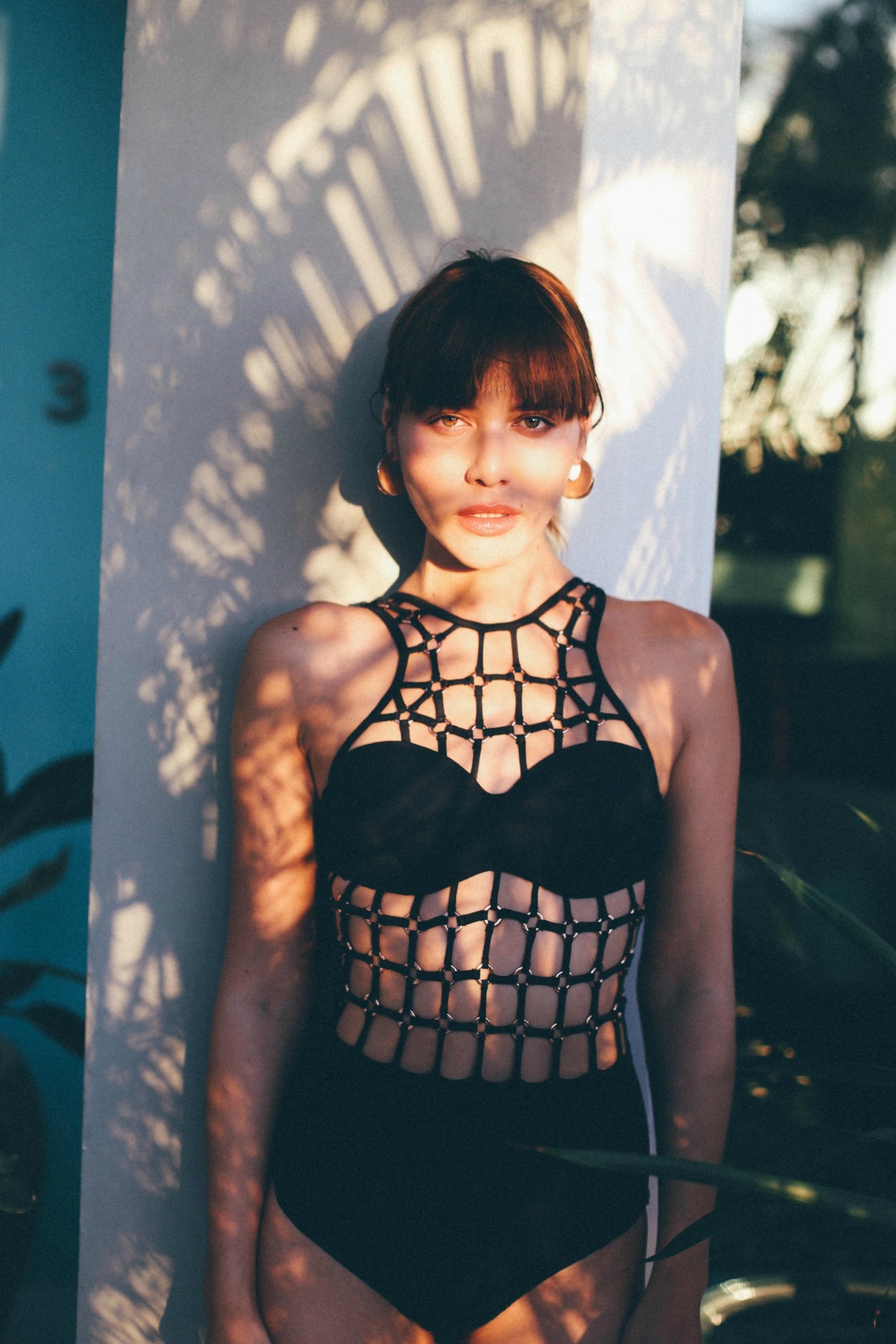 There's something so luxe about the Cayman Islands. Grand Cayman is a beautiful, tiny little island with the clearest blue water I've ever seen. You can drive around this British territory in just over an hour…it's that small! It felt super private, especially on Grand Cayman, one of the 3 islands in the Caymans, famous for it's fabulous beach resorts. A real escape that really isn't so far away.
The Kimpton Seafire Resort is so glam. I was blown away with the property's perfect oceanside balconies, insane sunsets, and really easy-going atmosphere. It seemed everything was at your fingertips: paddle boarding, massages, and the best part of any real getaway… not having a single thing on your schedule. Every morning I would wake up, open my doors, and let the heat from the beach fog up my mirrors. I'd work from my balcony. The sun always relaxing any sore muscles from all of my recent travels. Let me tell you, girl really needed it! I made sure to at least have a full day to disconnect and immerse myself in island life. That meant spending a lot more time in the water by day, and a lot of time by the bar at night. The girls and I felt pretty daring on afternoon and swam with the stingrays. We gallivanted around starfish island. Camera in hand. Laughing the whole way under the sun. We ate our way through the hotel's menu. We told each other scary stories before bed just to freak each other out. Girls trips are always the best.
To celebrate our fabulous getaway, I whipped out my most editorial one-piece. A caged, super sexy one-piece by NORMA. Made for laying down by the pool with a glass of champagne. It fit in amongst the manicured lawns and gorgeous canopies. Just picture perfect. It's really unlike any swimsuit I've owned. I'm normally the girl to throw on any slinky two piece before hitting the waves, but sometimes it's fun to wrap yourself in something so flattering, feminine, and unexpected. It's one of those pieces that accentuates what truly makes women's bodies so beautiful. It's all in the curves! For my first night on the island, I soaked myself in with these luxurious surroundings…with a little shadow play.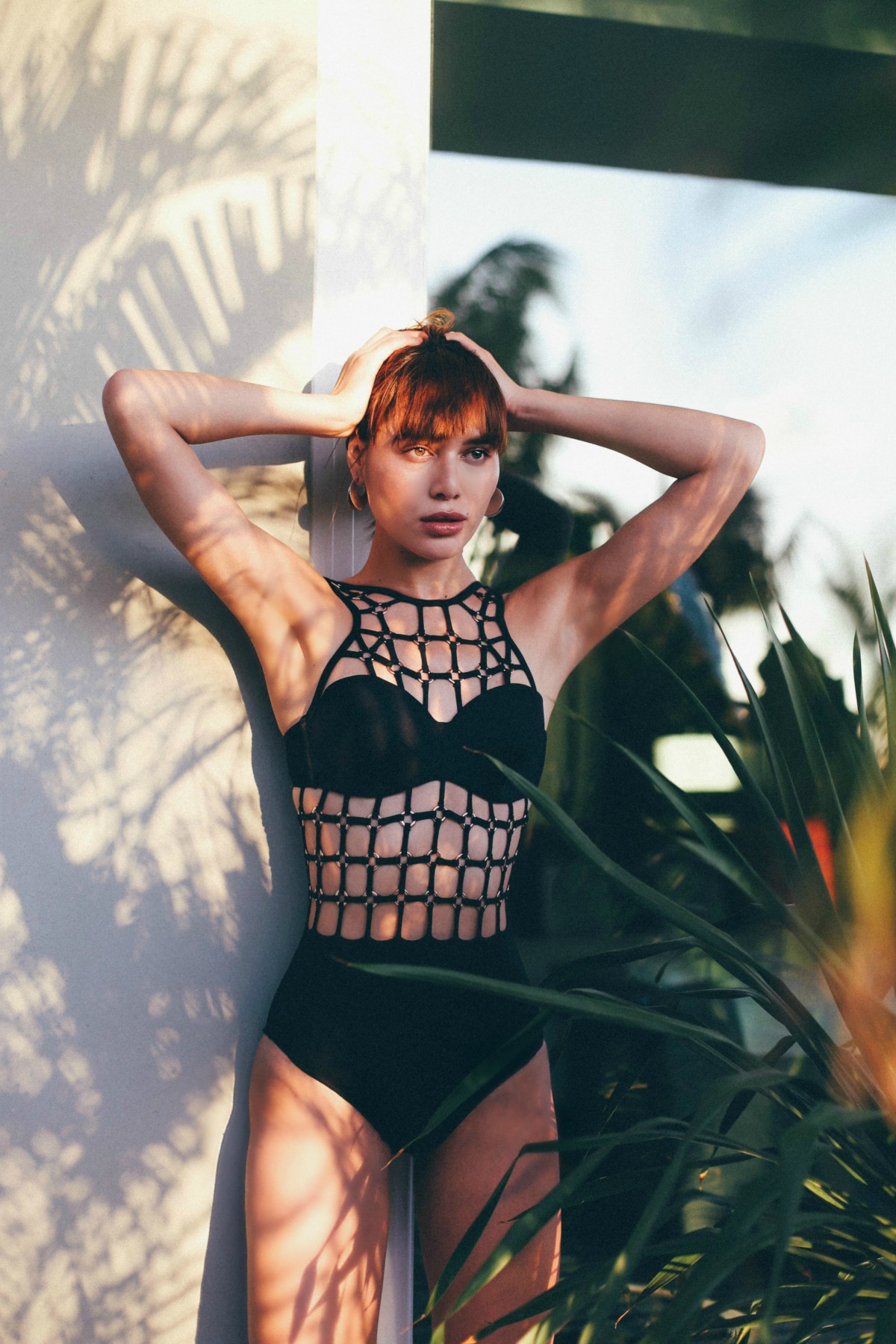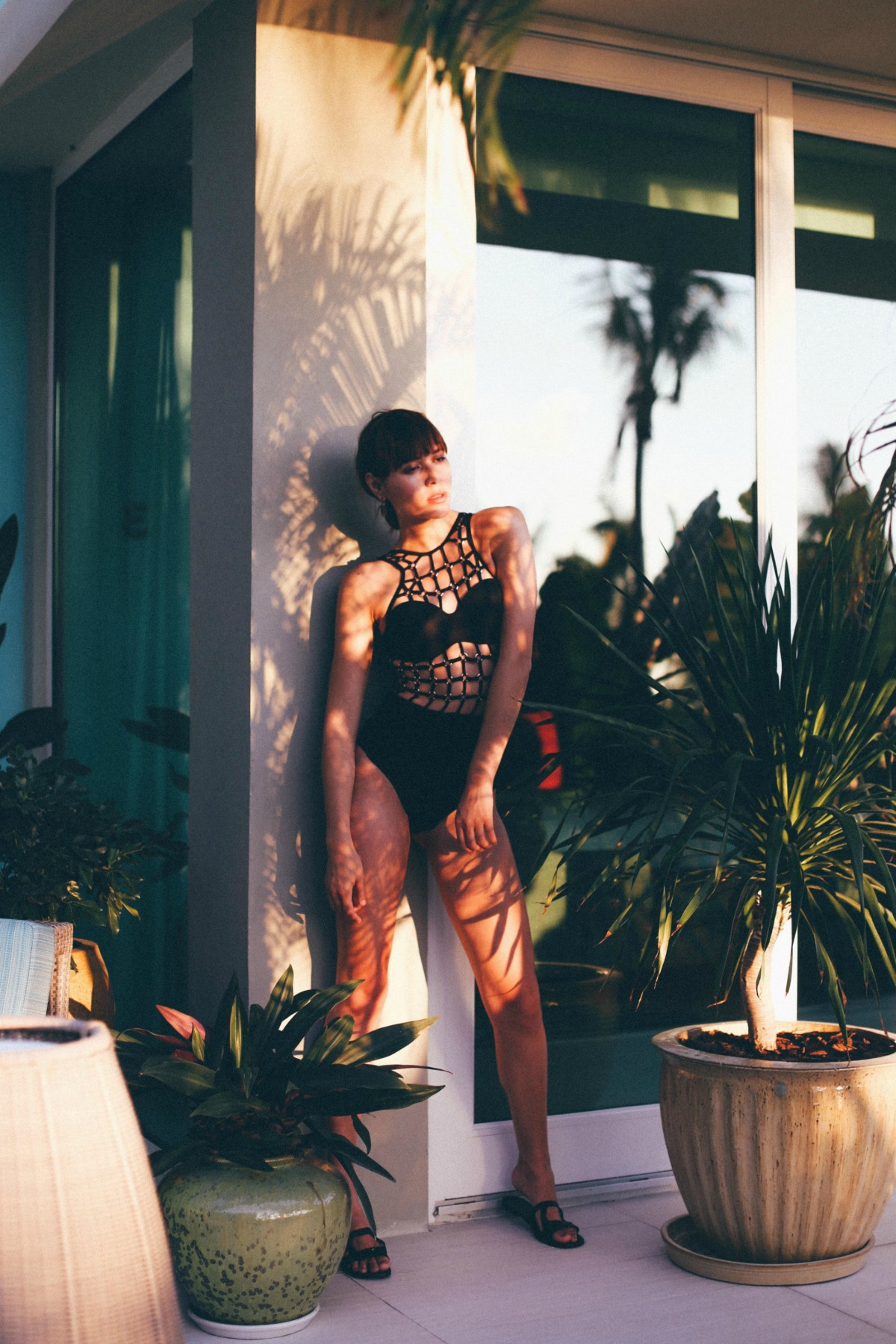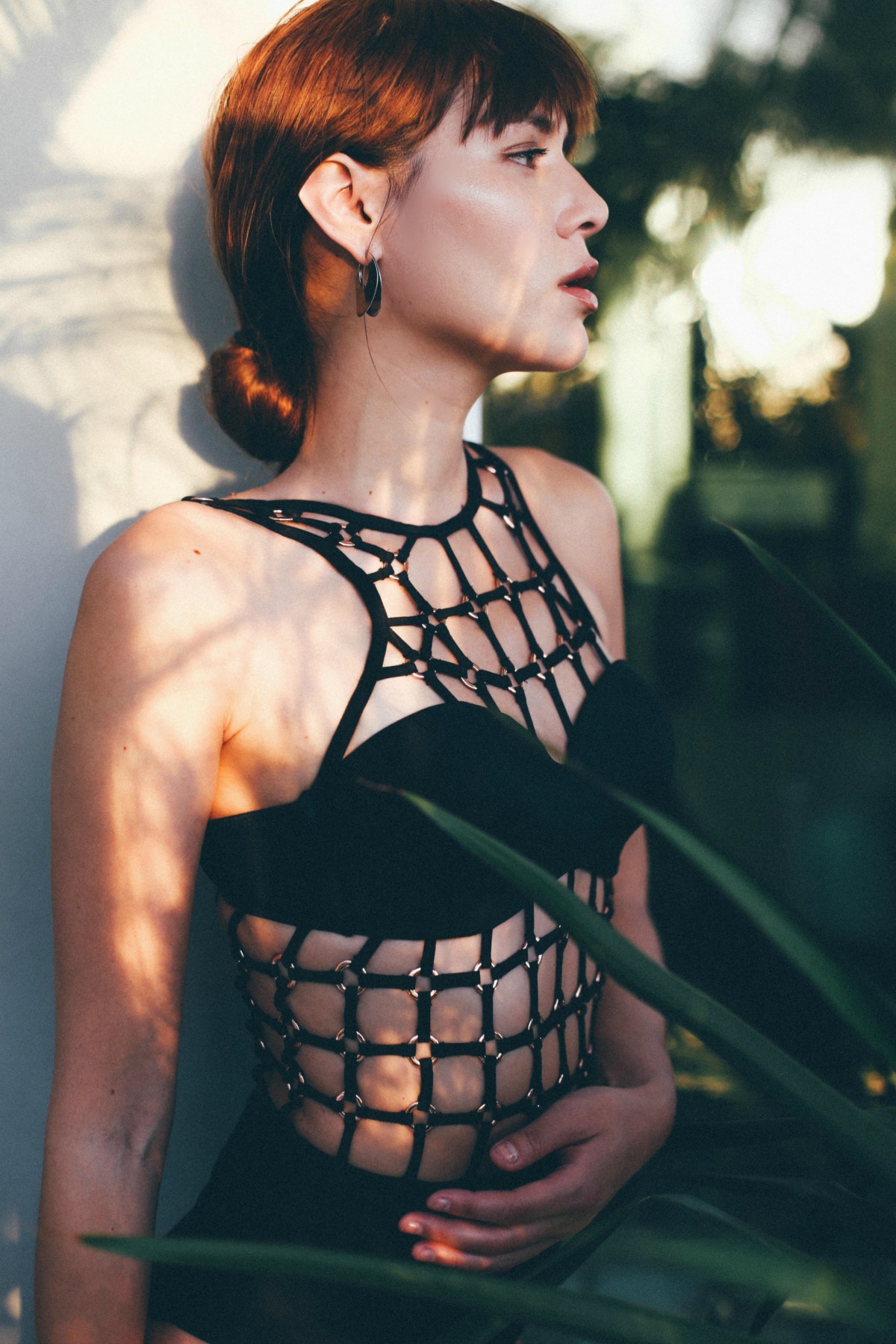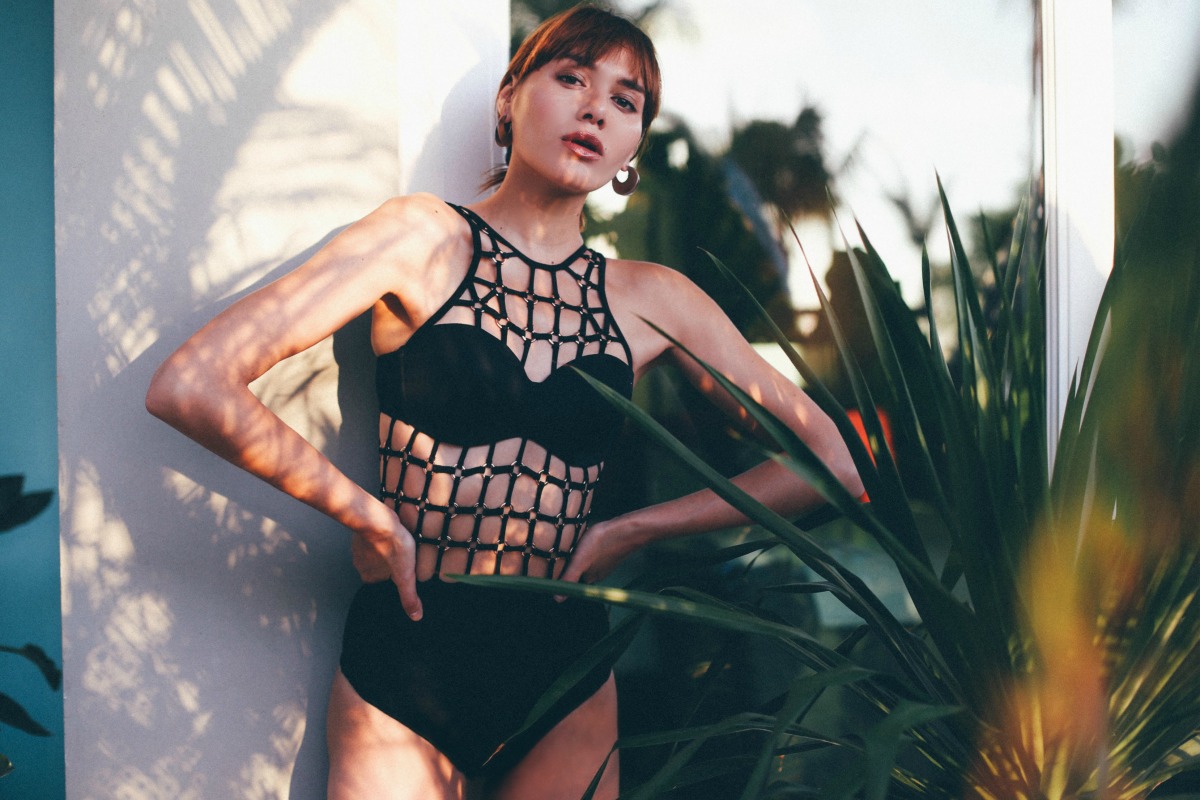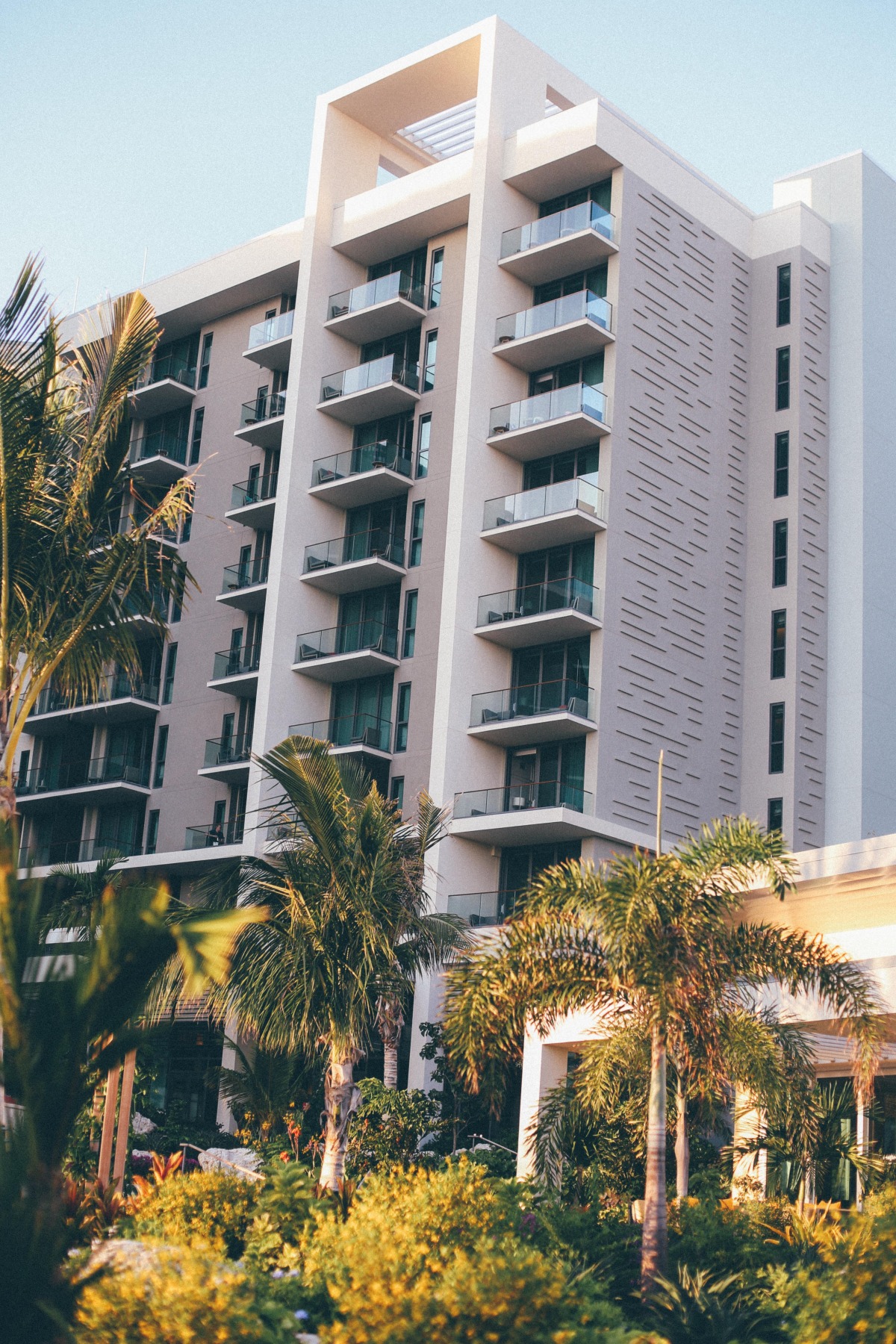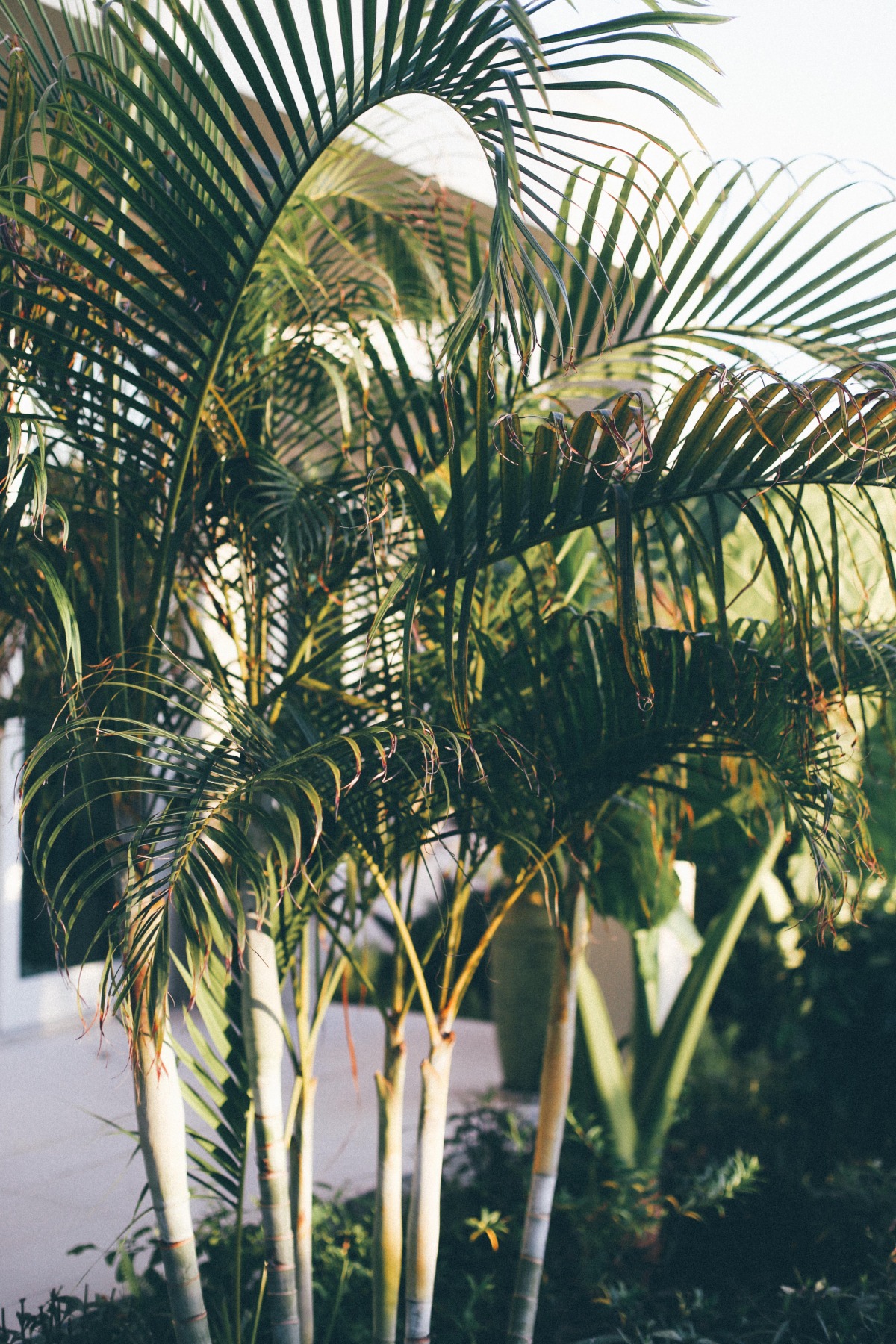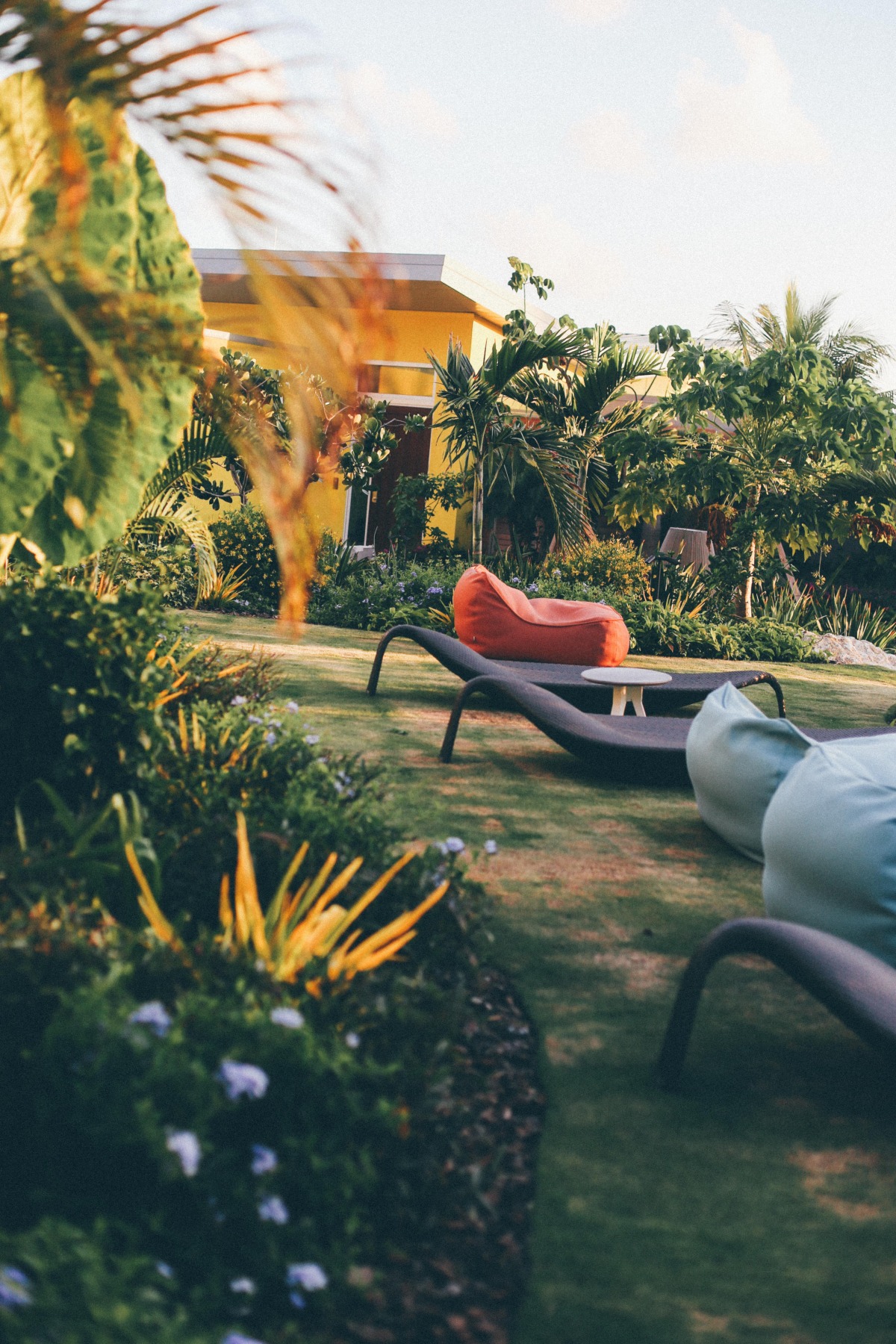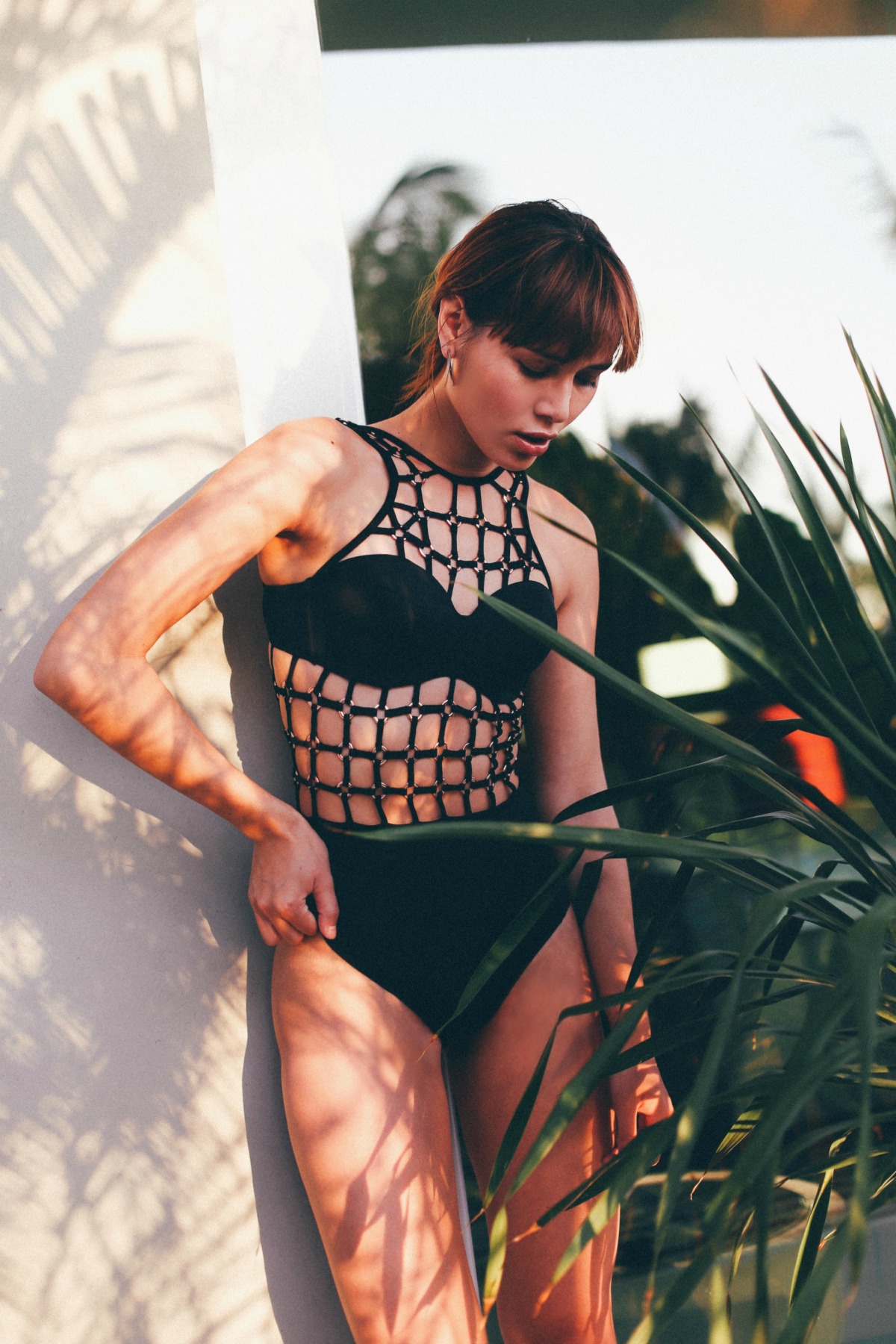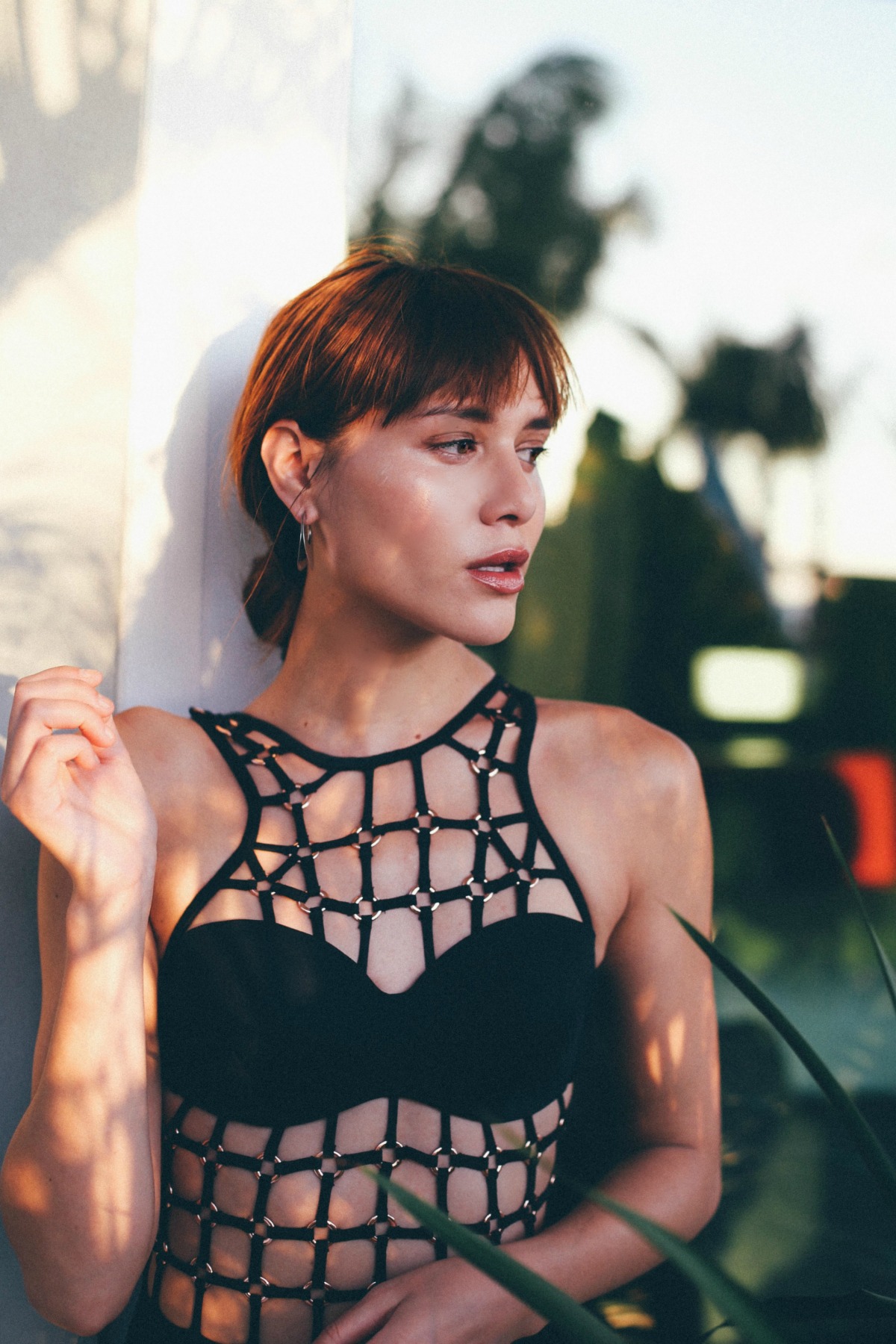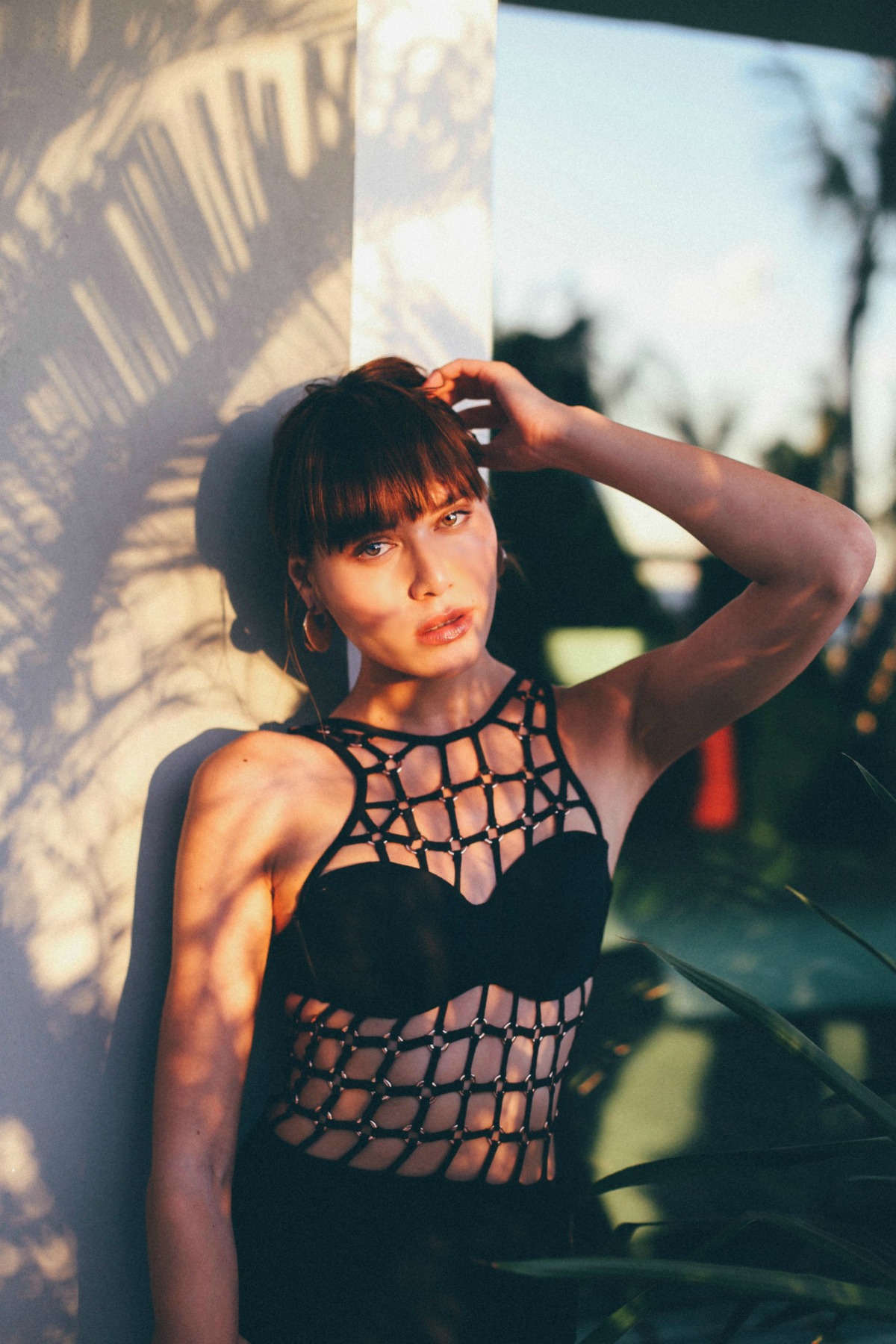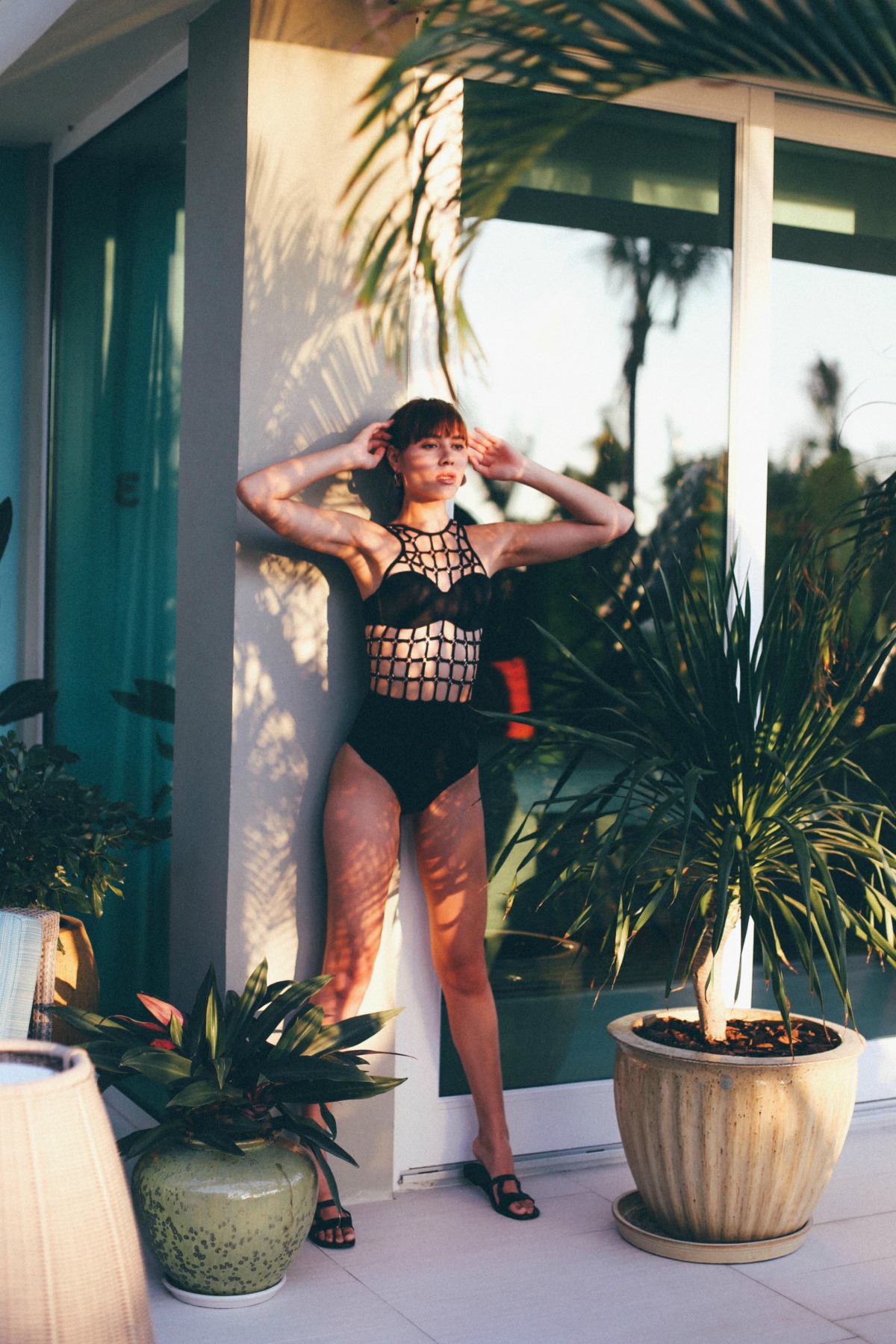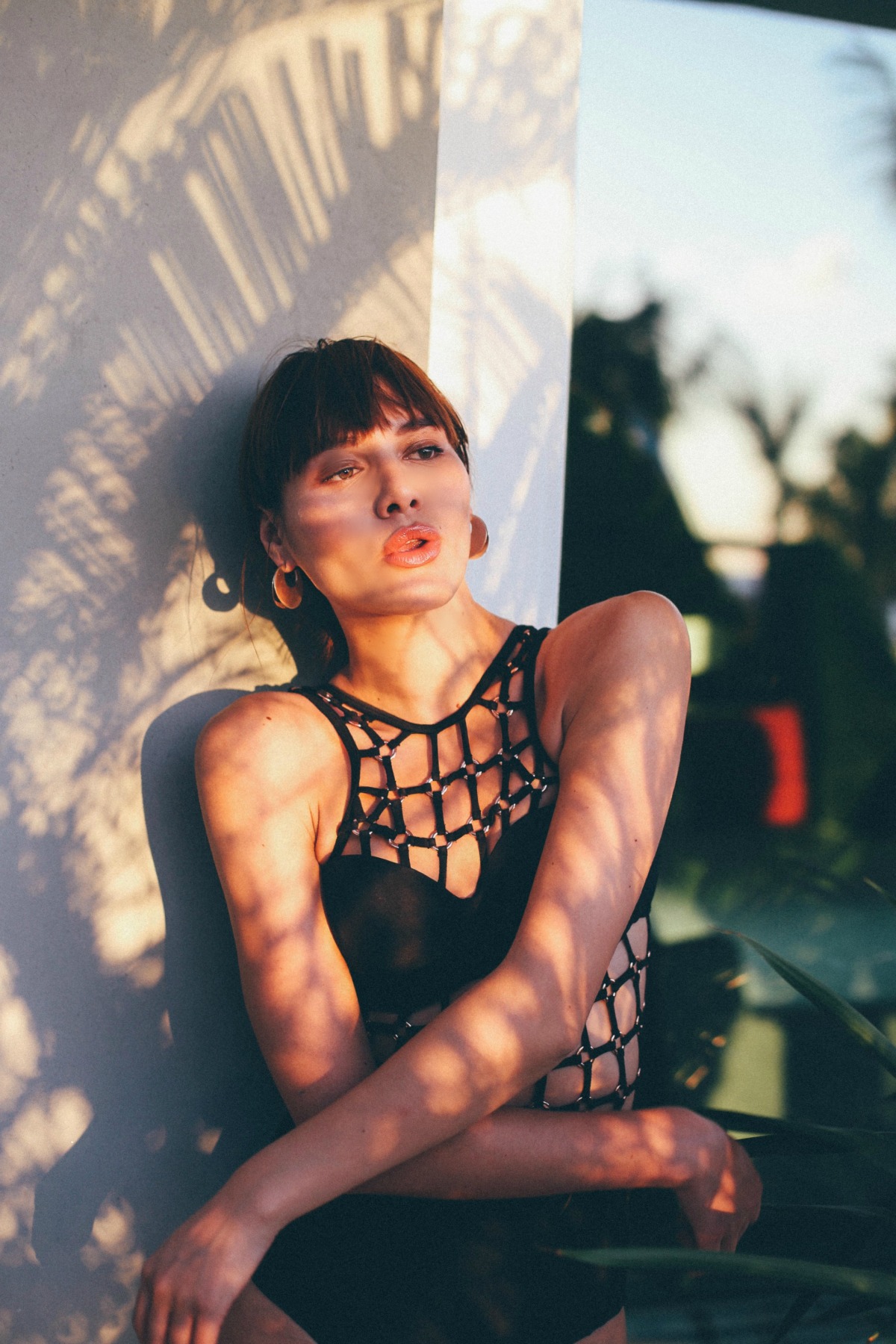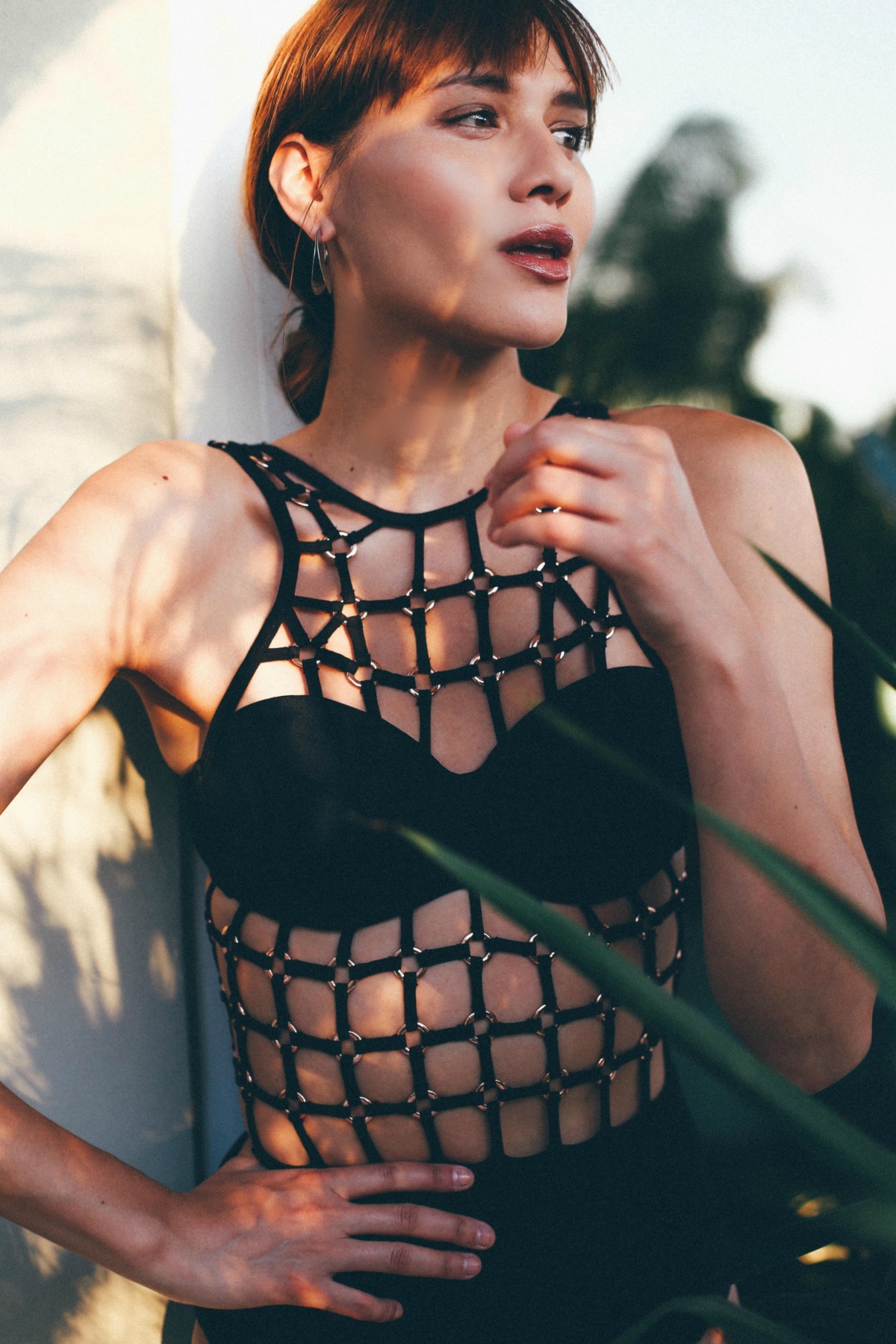 NORMA one-piece