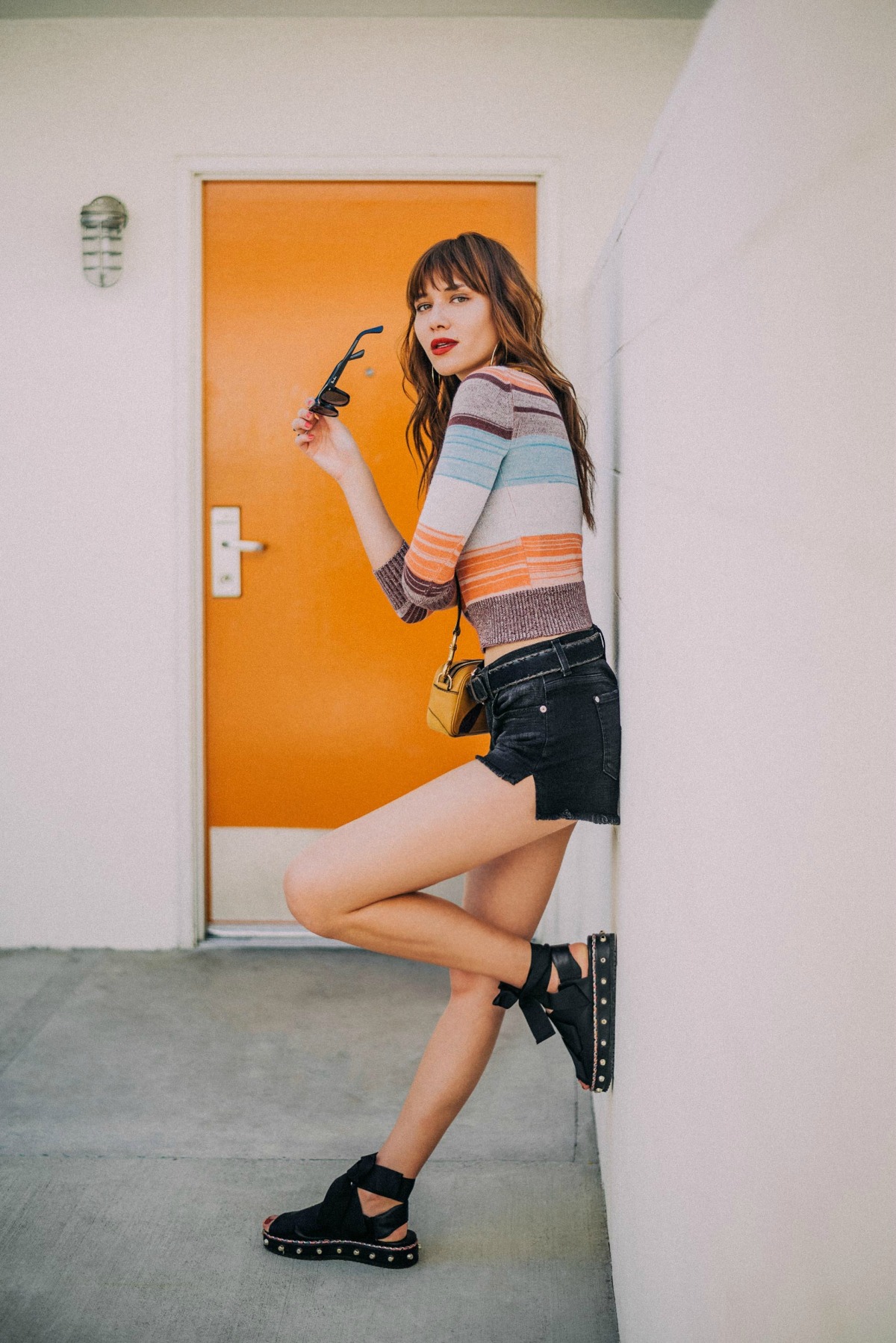 With every summer comes the classic denim short. Always lived in. Always a little rough around the edges. Always with stories to tell. Like that time we hit the road to Palm Springs and trekked through the windy mountains just to get the shot. No trip to the West Coast is complete without denim. A classic blue pair of denim shorts gives me the freedom to style it anyway I like. With 7 For All Mankind, Dylana and I created our own stories on the road, shot here for Who What Wear. 
We went with 3 top summer trends: Retro, All Americana, and Western. 
RETRO:
Dylana and I love anything retro because of the mid-rise silhouettes. Nothing is more flattering. With a retro style, we get to play with fun ways of layering, textures, prints, and color. For example, I always will dig a turtleneck sheer top under a denim jumpsuit. So chic. I've also got a thing for a faded black washed denim. It's easy to mix and match. They go with everything. I gave mine a fun cropped knit and buckled on an oversized vintage belt. Voila. Jane Birkin mixed with Janis Joplin. The best combination.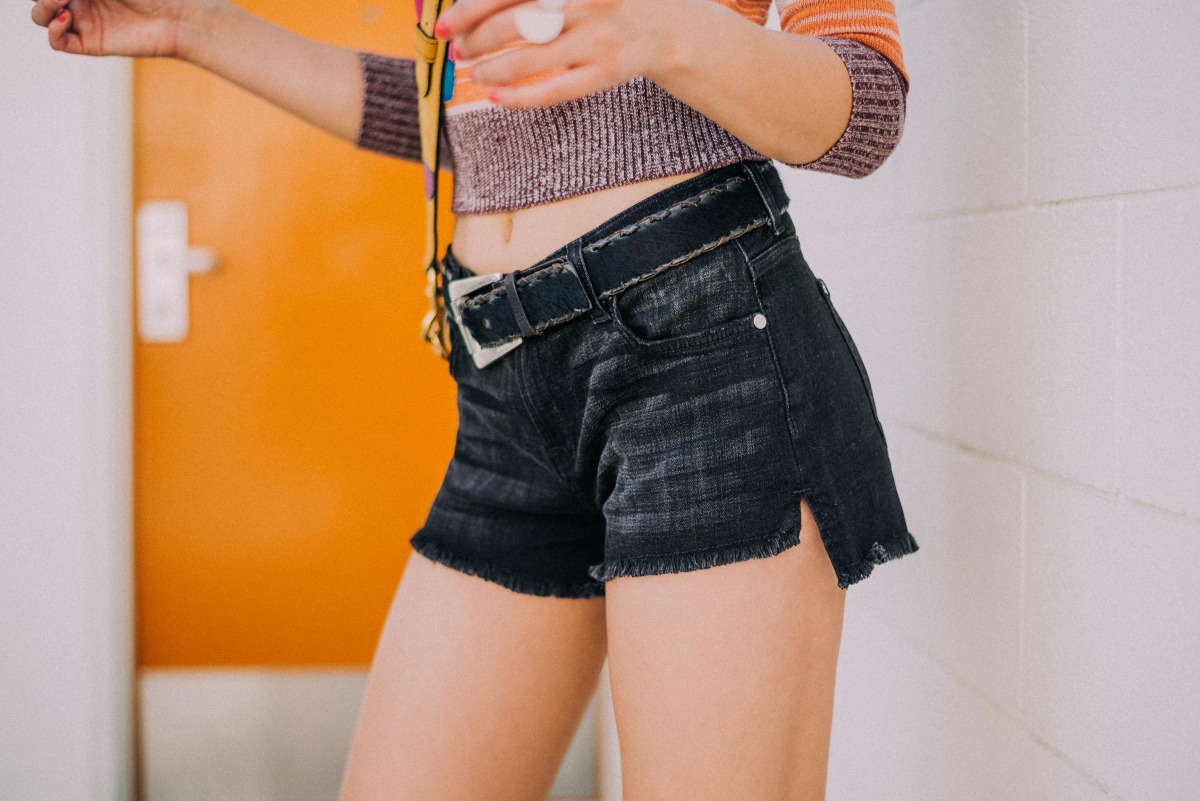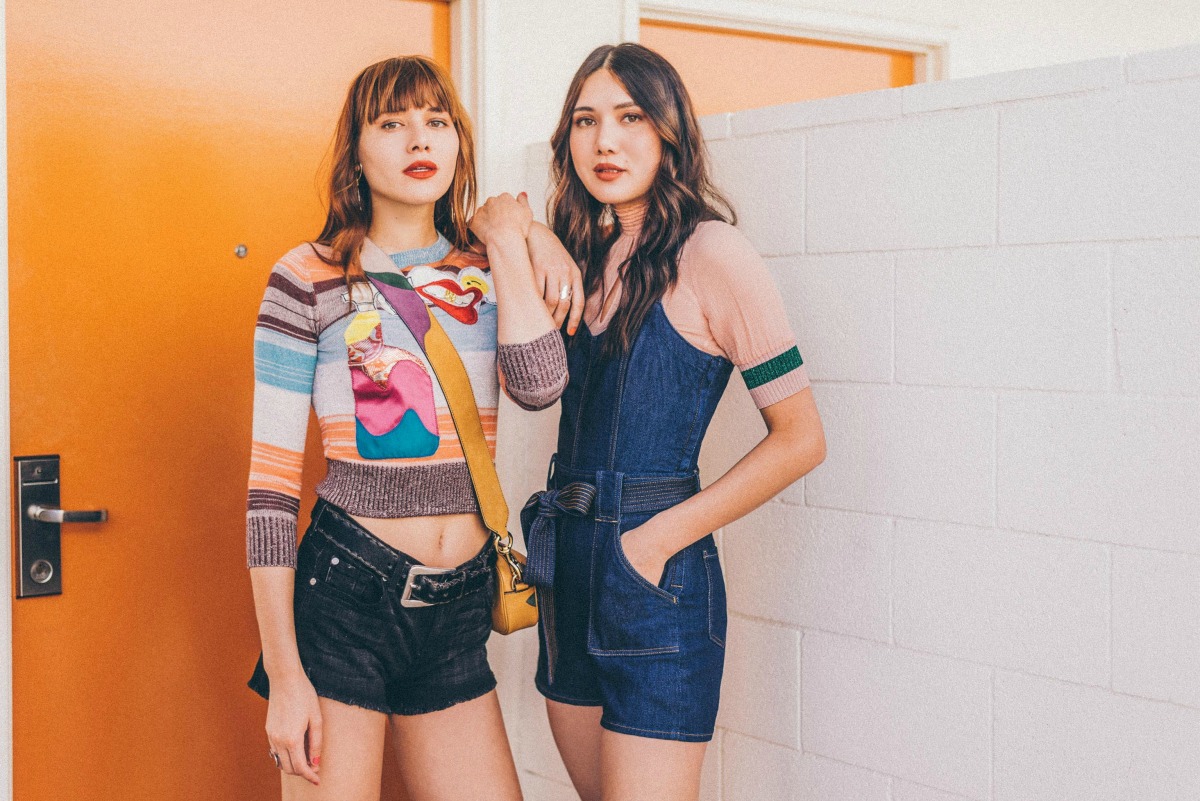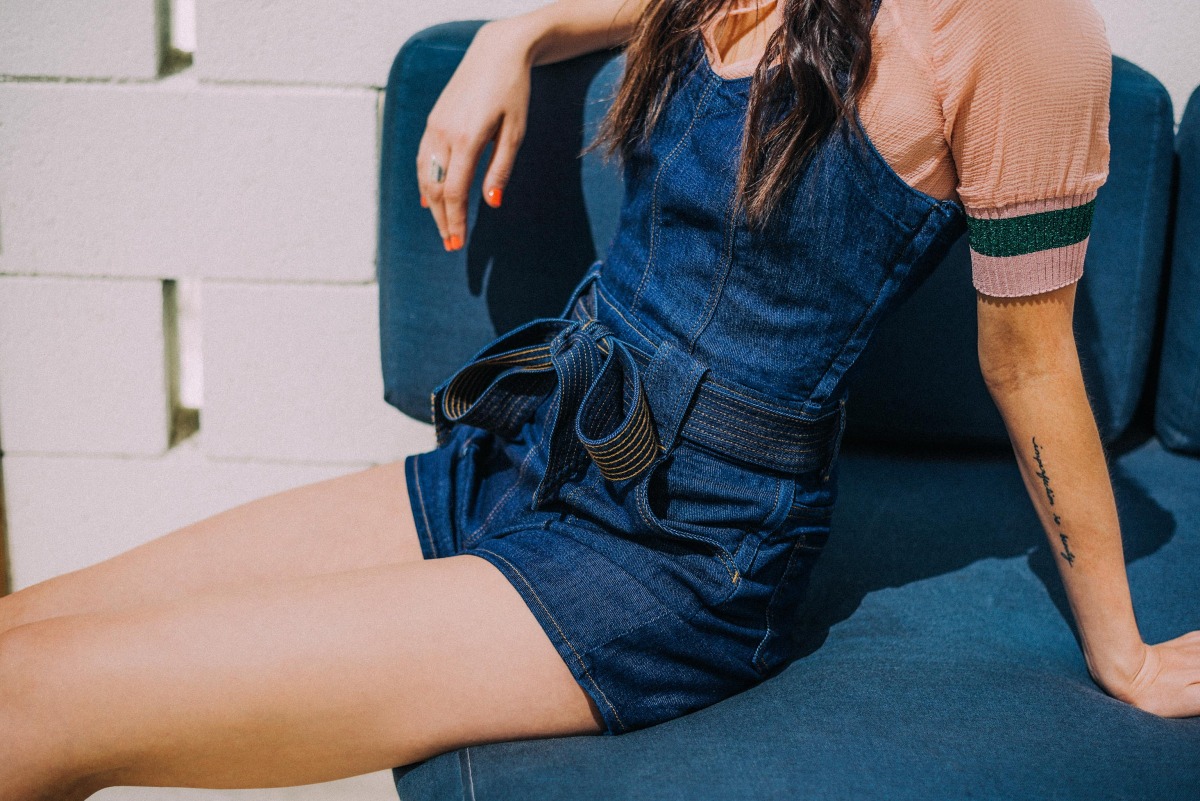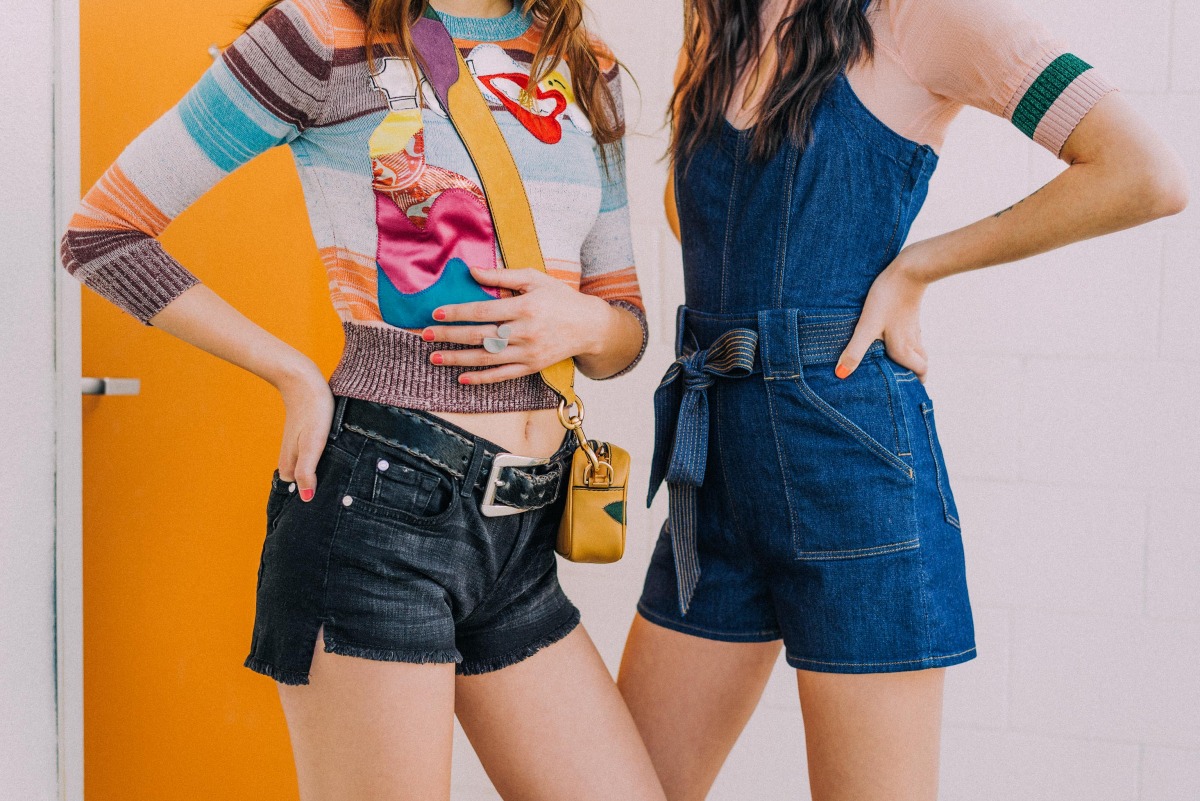 SHOP IT:
7 For All Mankind Cut Off Short With Step Hem (in Black Ocean Broken)
on Dylana:
7 For All Mankind playsuit
AMERICANA: 
All-Americana to me is about extra faded washes. Denim on denim. Low-rise. Comfortable. Easy, everyday pieces with a laid back vibe. I went ahead with a bold triple denim ensemble. 7 For All Mankind's adorable bustier, two-tone shorts, and denim jacket. So simple that you can rock a pair of statement shades with it. Americana style revolves around my favorite shades for the summer: red, white, and of course, lots of blue. Think a summer out barbecuing in Montauk on the 4th of July or a Memorial Day by the pool in Palm Springs. Only thing missing? Sunblock and your girl gang.

SHOP IT:
7 For All Mankind Denim Bustier (in Coastal Blue)
7 For All Mankind Cropped Jacket (in Coastal Blue)
7 For All Mankind High Waist Short with Step Hem (in Ocean Breeze)
on Dylana: 
7 For All Mankind Cut off Short with Aggressive Destroy (in Seratoga Bay)
WESTERN:
Being California girls, we then incorporated one of our all-time favorite trends: Western. The Wild Wild West calls for cowboy hats, dusty boots, and neck scarves. My take on it came with 7 For All Mankind's mid-rise deconstructed, ripped denim shorts. They're super soft too…like all of 7 For All Mankind's collection. For a girl who is always on the move, I love a little stretch. I gave this tomboy hip hugger a feminine touch with 7 For All Mankind's off-shoulder blouse. 
Dylana and I like any reason to kick it in the desert with only a few minimal pieces that can be styled anyway we like. A pair of denim shorts can take on your eclectic touch however you like it. These shorts are our necessity in these coming hot, humid months.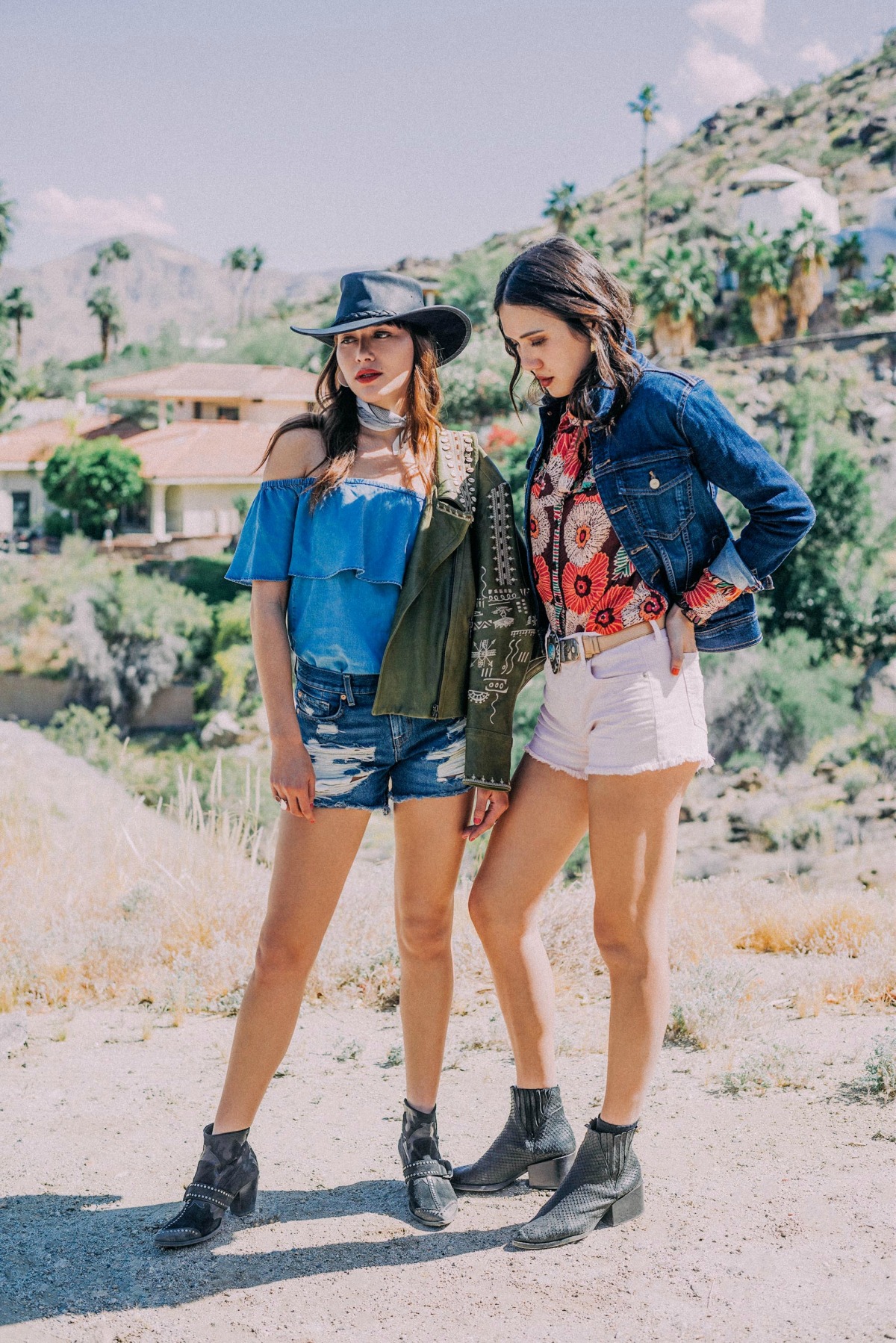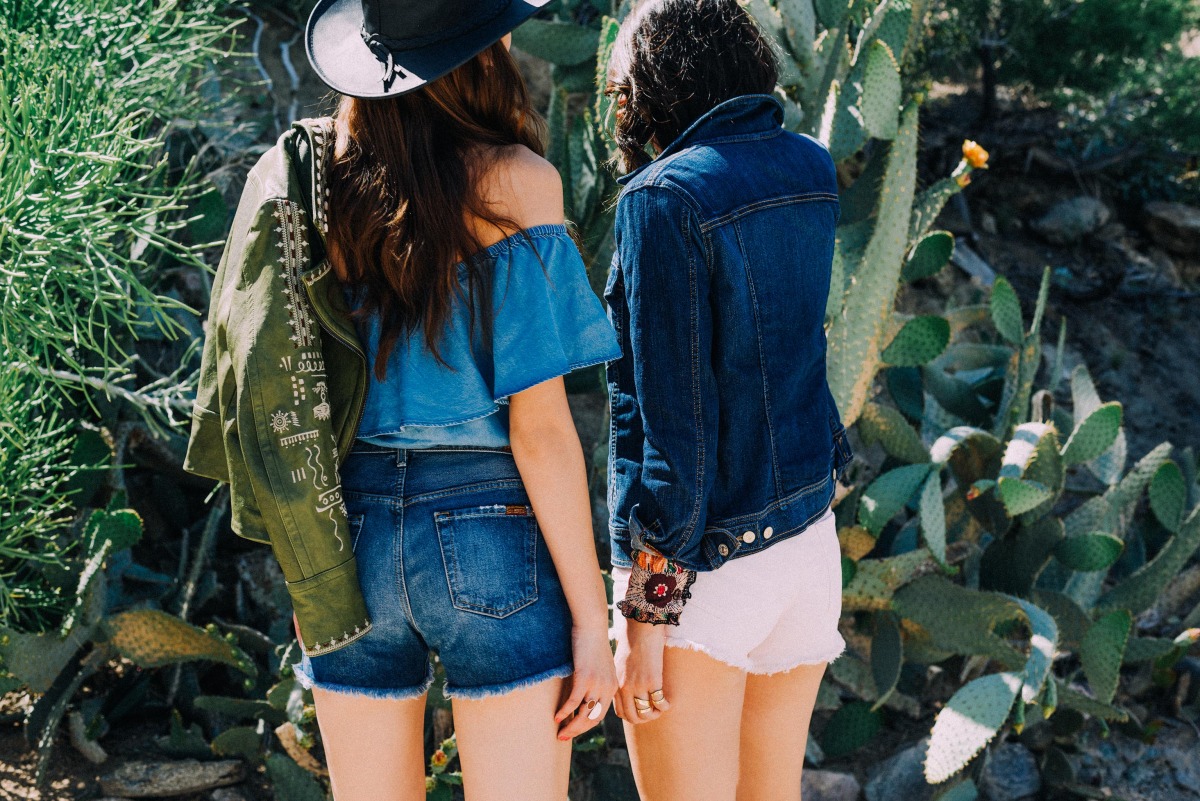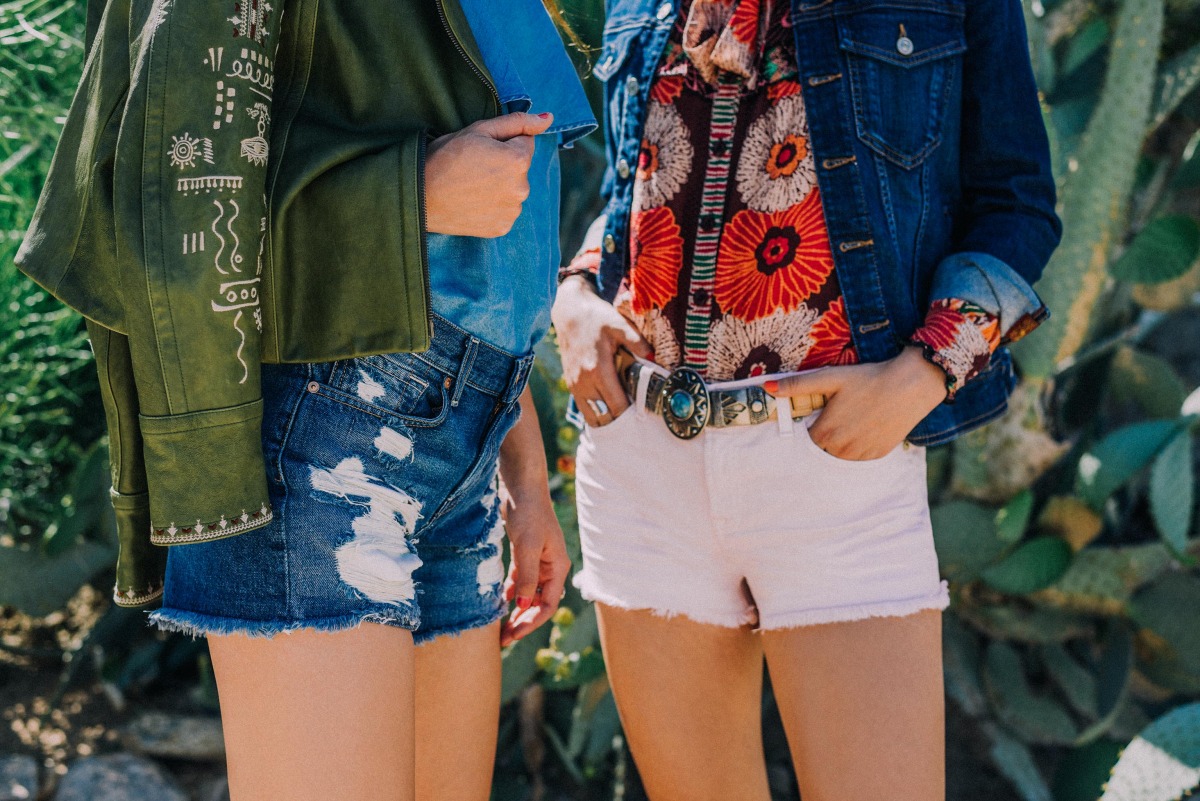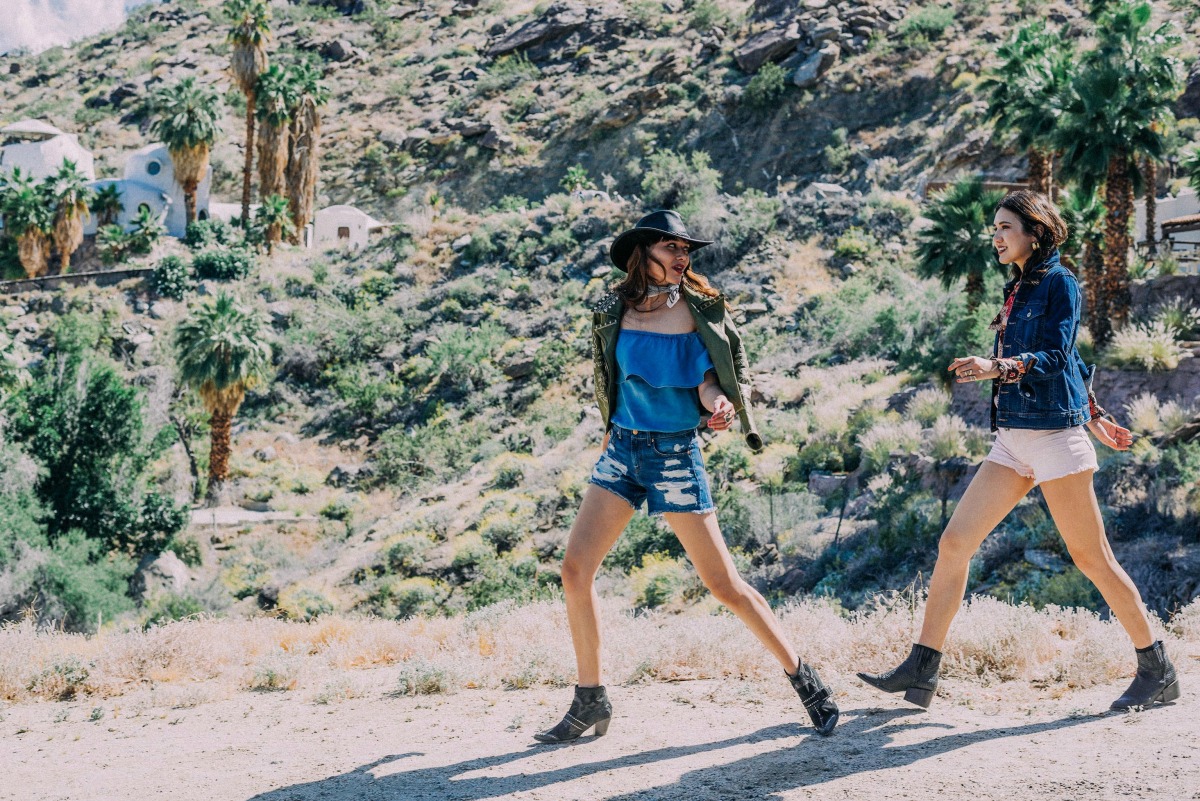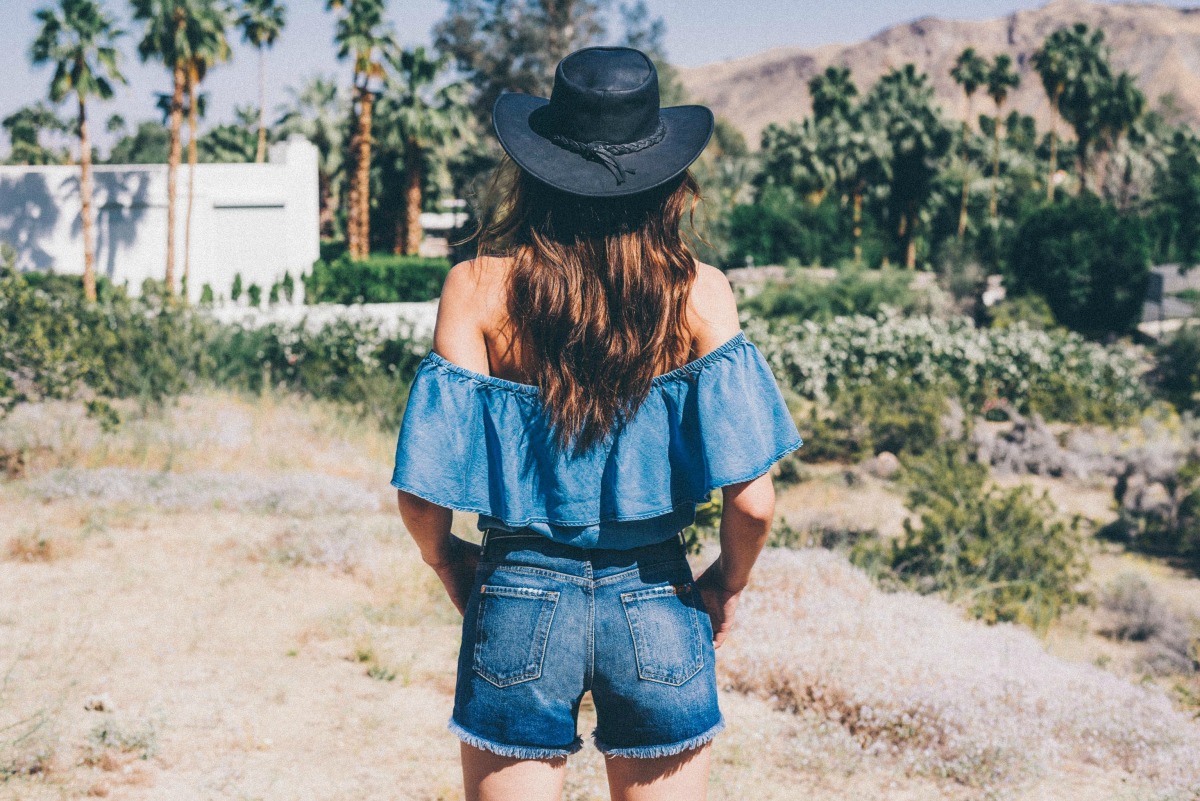 SHOP IT:
7 For All Mankind Off The Shoulder Denim Ruffle Top (In Pacific Blue Sky)
7 For All Mankind Cut Off Short with Aggressive Destroy (in Seratoga)
on Dylana:
7 For All Mankind Classic Denim Jacket (in Eden Port)
7 For All Mankind Cut Off Short in Peony