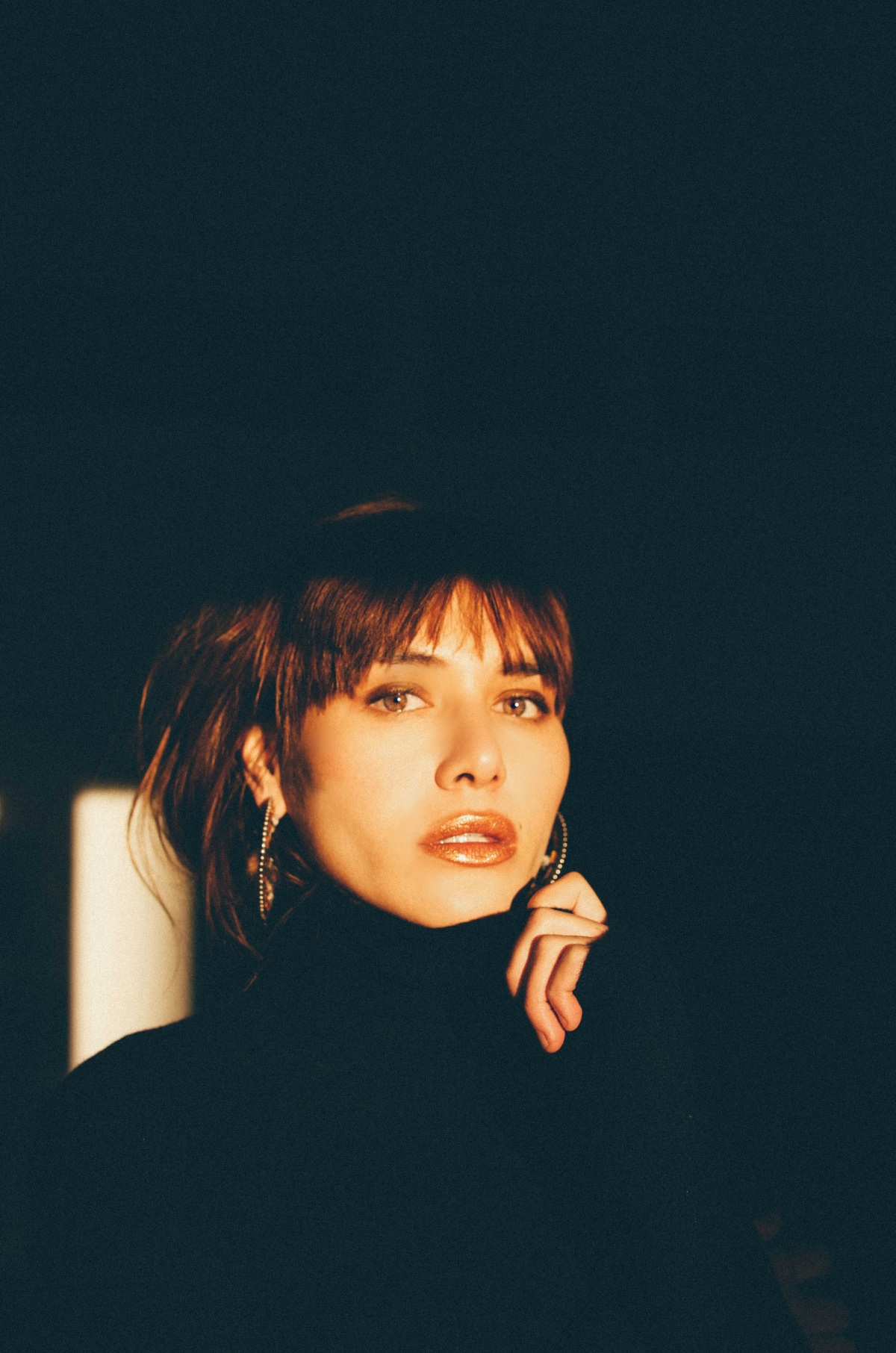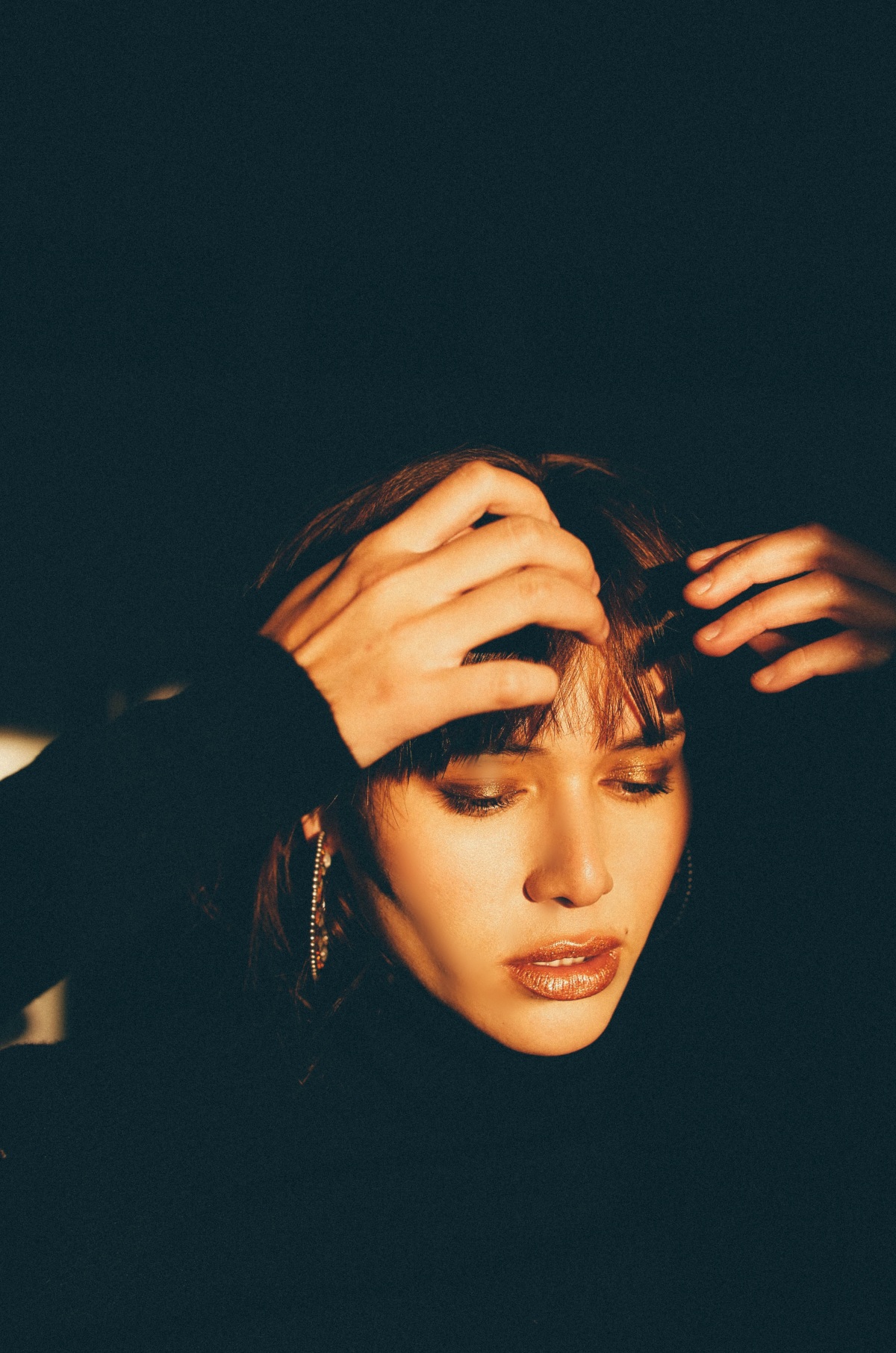 Come spring, I'm all about monochromatic looks. I'm all about playing with glosses and shimmers that are still neutral. That's why I choose gold. For some reason, this look reminds me of JLO back in the 90's. Big hoop earrings and sparkling lips…just without all the lipliner.
Speaking of which, I was just in Los Angeles for a shoot and staying at the very glamorous and star-studded Sunset Tower Hotel. I was down having dinner with my team when I spotted a huge bodyguard staring down the dining hall. "I wonder who he is waiting for?" And there she comes in the flesh herself, JENNIFER LOPEZ. The epitome of 90's glam. Her hair seemed to have it's own wind machine, and she just glowed. Bronze and GOLD. The whole room stopped. So here we go, this look is dedicated to her.
The best thing about it? It only requires literally only 2 main items things. A shimmering brown/gold eyeshadow and lip gloss. I used the Charlotte Tilbury colour chameleon shadow stick in Amber Haze and the Bite Beauty creme lip gloss in Champagne Pearl. Layer it on, smudge it in with your fingers and rub your lips together.
2 other things you can add are a blow brow and thick lashes. Use the BROWFOOD Tinted Brow Enhancing Gel Fix (I use Dark Brunette) and Marc Jacobs velvet noir mascara.