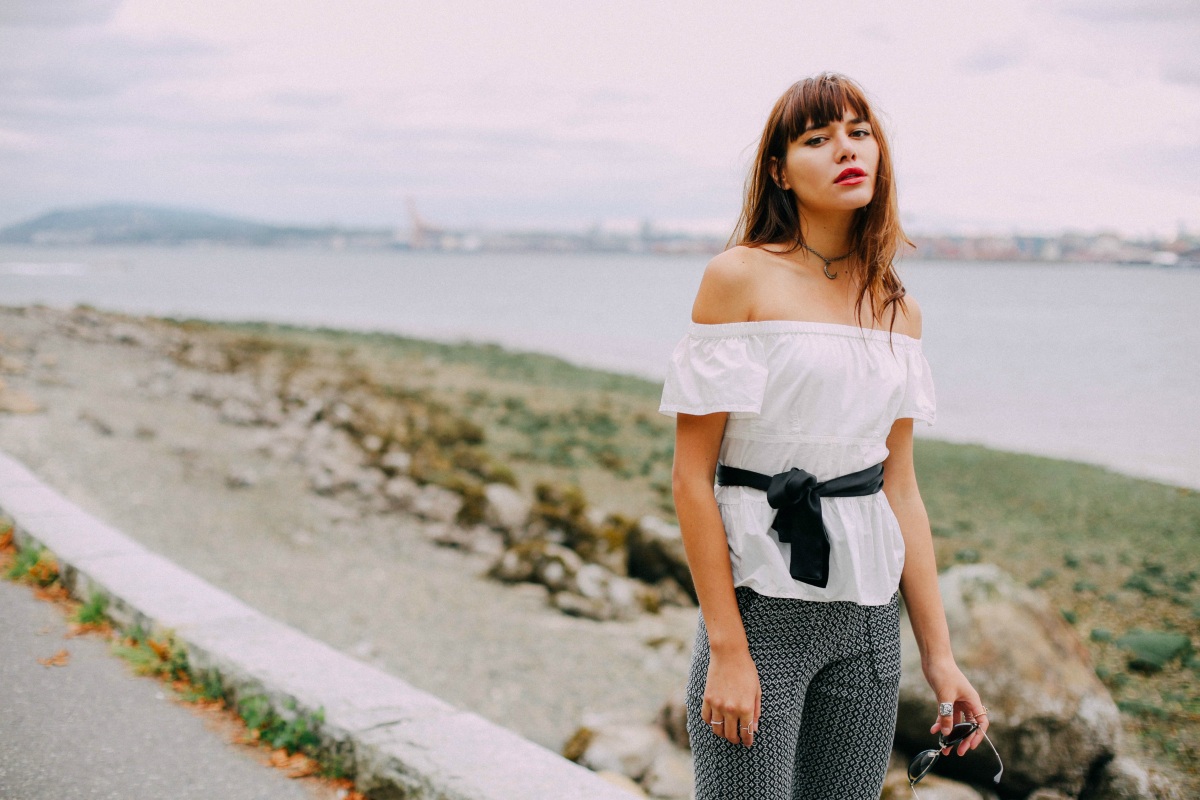 The first thing I thought once I arrived in Vancouver was…"I could totally live here!" It's rare I say that about any city since I'm so New York and so California. But Vancouver has a bit of both embedded in it. There's the city glass sky scrapers. Then there is the up-and-coming food scene that reminds me so much of the cute little restaurants like here in Dumbo, Brooklyn. Then there are the beaches and beautiful views and open spaces much like Los Angeles. Not to mention a sunset unlike any other! It's nice having the best of both worlds all in one special place. It was a foggy morning and the first thing we did on our day off was bike the stunning Stanley Park. Any place where you can travel entirely by bike is pretty amazing. Hopping on a bike is freedom. The freedom of your hair blowing in the wind. Feeling totally energized and refreshed. Nothing beats a long, exhilarating bike ride and then sitting down with friends for a good beer. Go to 33 Acres brewery and get a glass of Sunshine.
GO TO:
1. 33 Acres Brewery (15 West 8th Ave): Super rad locals spot for booze.
2. Stanley State Park: Bike the entire park early in the AM to see the fog roll in.
3. The Locavore Food Truck: On a farm in Squamish outside the city, on the road to Whistler. The perfect little pit-stop for some farm-fresh paninis.
4. Lighthouse Park: On the North Shore. Make a picnic with friends and sit high overlooking the cliffs.
5. AnnaLena (1809 West 1st Avenue): Super chic spot in the city. Go here for dinner and get the buttermilk fried chicken.
6. Scandinave Spa Whistler: Totally worth the 2-3 hour scenic drive from the city! It's the most beautiful outdoor spa ever. You jump from all the different plunge pools. From cold to hot, to the steam room, to the nap room. Treat yo-self.
// Rebecca Taylor top, Ace & Jig pants, Miu Miu sunglasses from Sunglass Hut, Ax + Apple necklace //