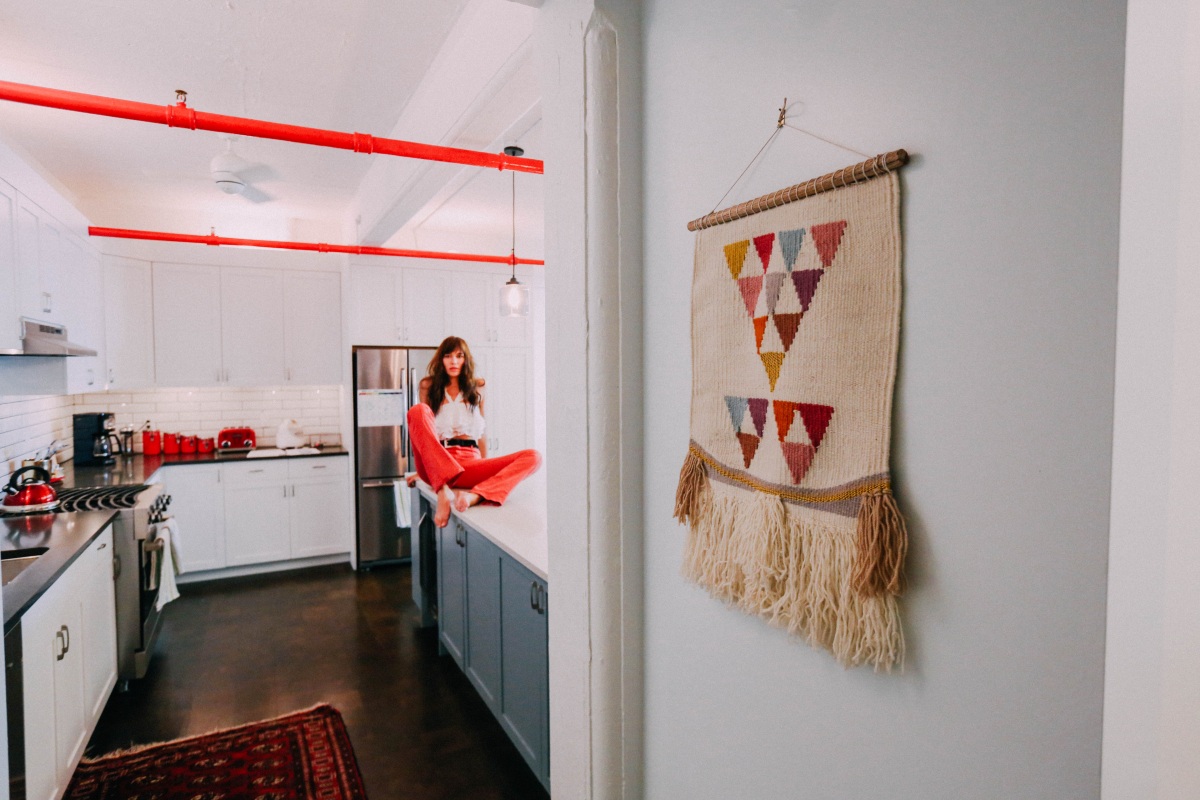 This month I'll be revealing bits of my DUMBO, Brooklyn loft! So much sweat was put into getting it just right. Home for me is always a work in progress. But I like to start with the little details. My favorite things to shop for are rugs and woven pieces to warm up my already minimal home. I immediately went to Lulu & Georgia. I love their play on color and texture. They carry every type style, but I love their beautiful exotic collection. I of course gravitated towards the Sauri wool rug. I went with the extra large size for my living room. It's dramatic and really brightens up my space. How beautiful are the deep red colors? I clearly have a thing for red. It's so vibrant and bold! So most of my house bounces off it's industrial red accents like the painted pipes and bright barstools.
There's also something about sheepskin I can't get enough of. I like them casually thrown over a chair, or like here, thrown over my couch. It's simple, chic, and extra cozy. The long "Alma" sheepskin rug is a transitional piece that can be styled anywhere. 
When it comes to hanging things on my walls, I'm still slowly finding artwork from my travels and adventures. But I love to play off textures. So I snagged a Lulu & Georgia wall hanging reminds me of my childhood. Of all my colorful wool knits. It adds a bit of an earthy element to my entryway. Though I love the industrial, minimal vibe, my style is still super quirky. 
shop more of my favorite home pieces at Lulu & Georgia.