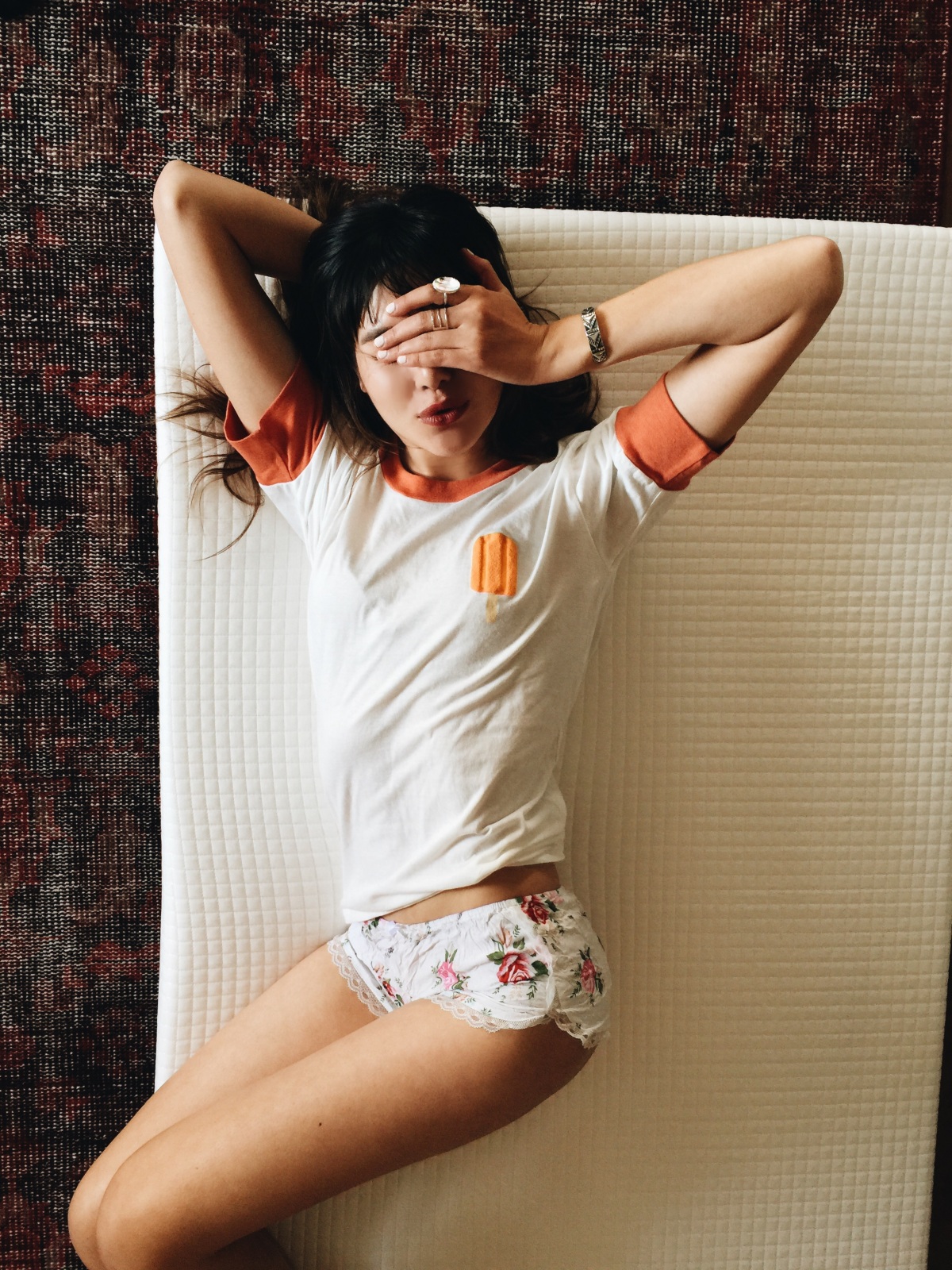 So I just got back home to Dumbo, Brooklyn after a month long of traveling. Yes, I'm completely wiped out, but I've got a ton of work to do on my new loft, next to getting a good night's sleep because boy is this week going to be non-stop! My couch is almost here. My dining table and buffet table won't be here for another week, so I figured I may as well begin with putting together my guest room. I just received 2 amazing Helix Sleep mattresses to put together a gorgeous day bed. I'm excited to pile it with metallic pillows and a red comforter. The amazing thing about Helix is you can customize the mattress, and it's a simple and easy process. We spend the majority of our life sleeping. It's worth investing in something so important. With Helix, you start by picking the side you sleep on, decide what you love/hate about your current mattress, and what firmness you prefer. Then, they create one that works best for your body type. Totally personalized.
For me, I always sleep on my side. I love my mattress very firm. And I nearly never wake up in the middle night, ever. I shall continue to sleep like a baby from now!
My story on my home and loft will be out soon. Patiently making it perfect.
Personalize your own mattress now at Helix Sleep.