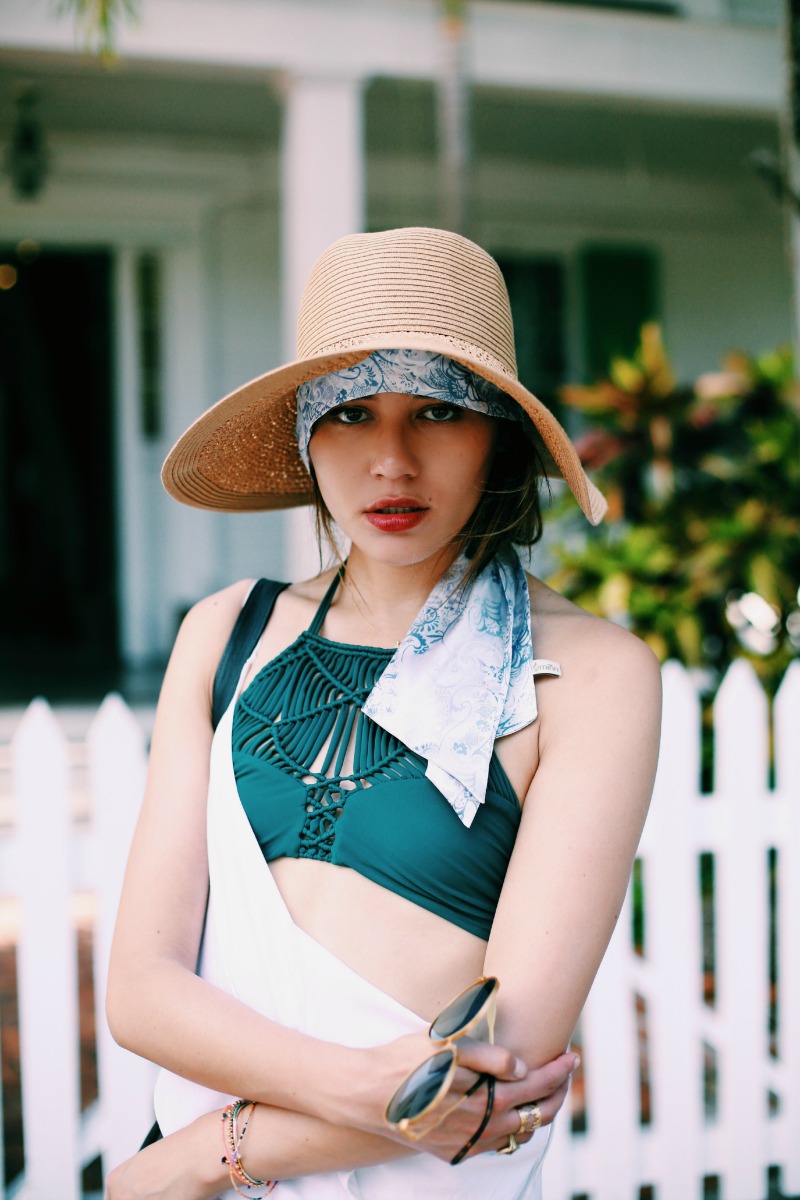 Key West, just 90 miles from Cuba. For Memorial Day Weekend, we had a major girls trip. We checked into the Gates Hotel and immediately devour strong pina coladas. "Extra shot of rum in that girls?!" Why, of course. A POOL loaded with sunshine was really all we needed, let alone a whole island just waiting for us to explore what it has to offer. So we slipped into our bikini's, whipped out our books, and worked on our tans in the early hours of the morning. Dylana and I haven't had any downtime this year, and so we really indulged. Flipping our pages, cocktail in hand. Sunhats and headwraps shading our faces.
Morning and night, we biked into town. Even at 2am, when us girls were already sleepy from a late night dancing at the Green Parrot and even more intense, Sloppy Joe's, we still managed to hop onto our bikes for that 30 minute ride back to the hotel. I played DJ and blasted the "Now and Then" soundtrack from my phone, making me nostalgic of summers as a kid on my bike, before hopping into bed, sunsoaked from the days adventures. We passed beautiful old colonial homes bright yet faded with age. Quiet. I heard Key West was one of the most haunted cities. But during the day, it's full of life and color.
The town reminded me of New Orleans meets Las Vegas meets Disneyland. The smell of rum on one's breath, and skin so tan, you wonder how long the locals spend time playing in the sun. A different cover band at nearly every bar blasting Outkast, or that one-man show taking Bob Dylan requests at the local dive. The Keys was an interesting adventure. From basking on the rocky beaches to dancing deep into the early am, to peering into the haunted inns. Passing Ernest Hemmingway's old home, we tapped into the history and culture of what was once the Keys. What was once the relaxing retreat for artists from around the world. Still, you can get a bit of that feeling.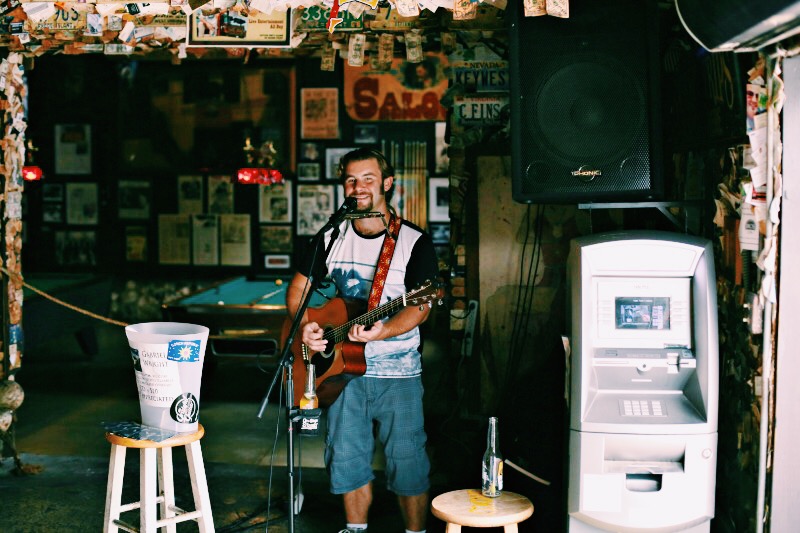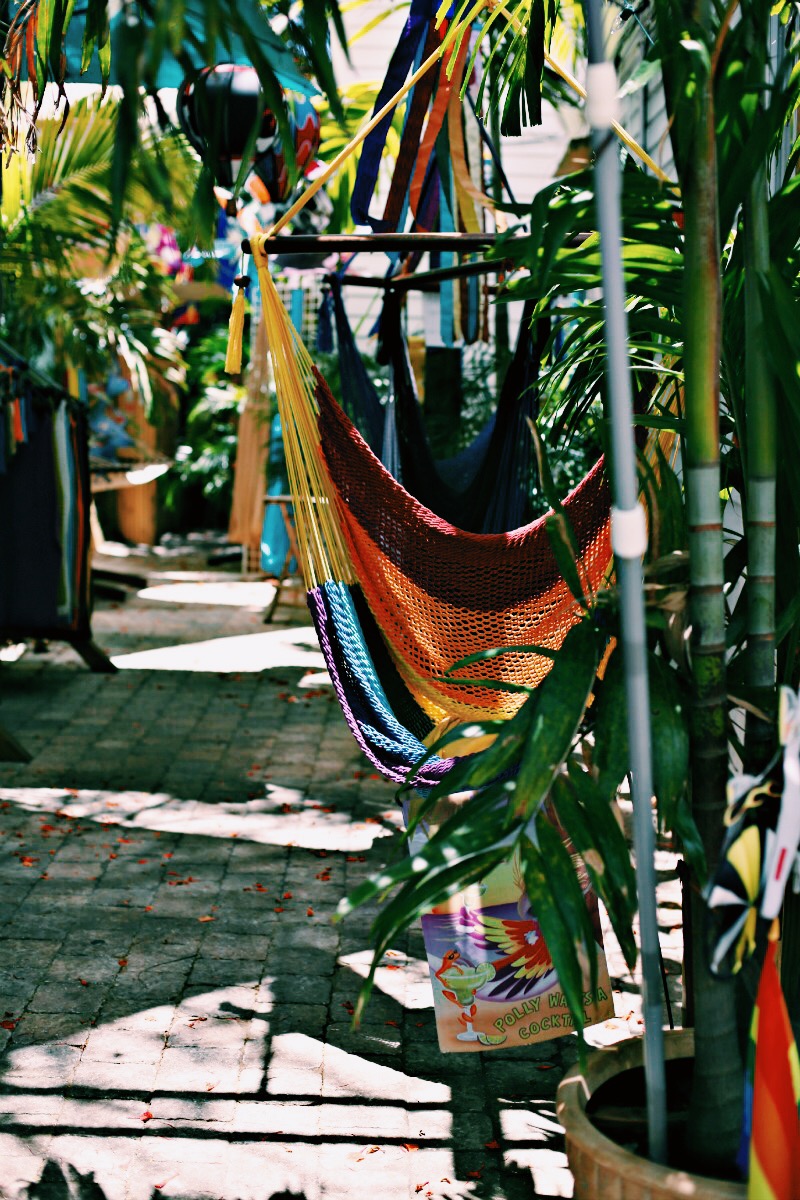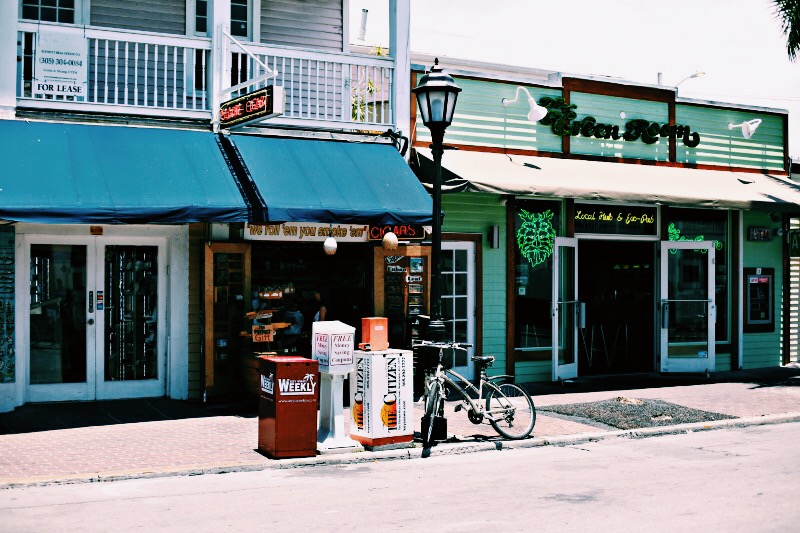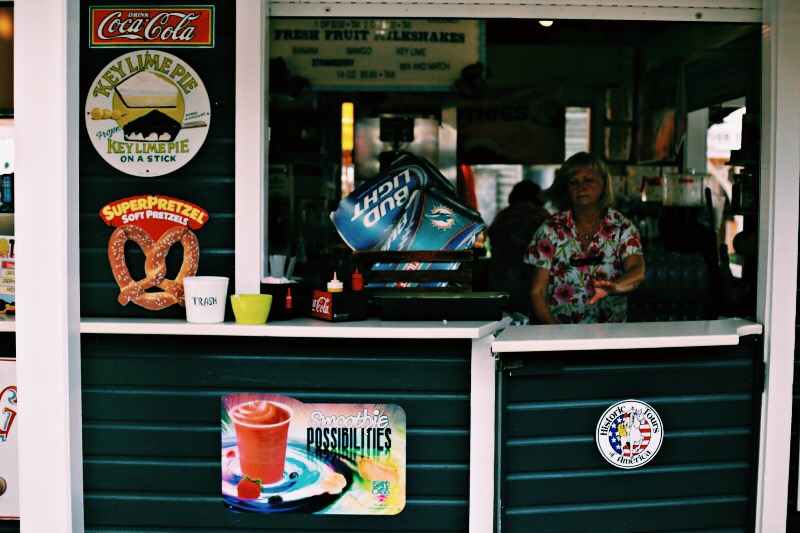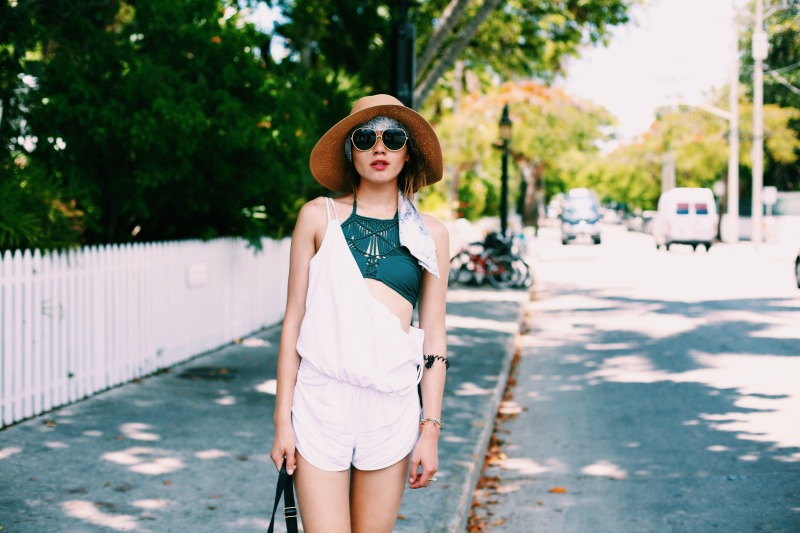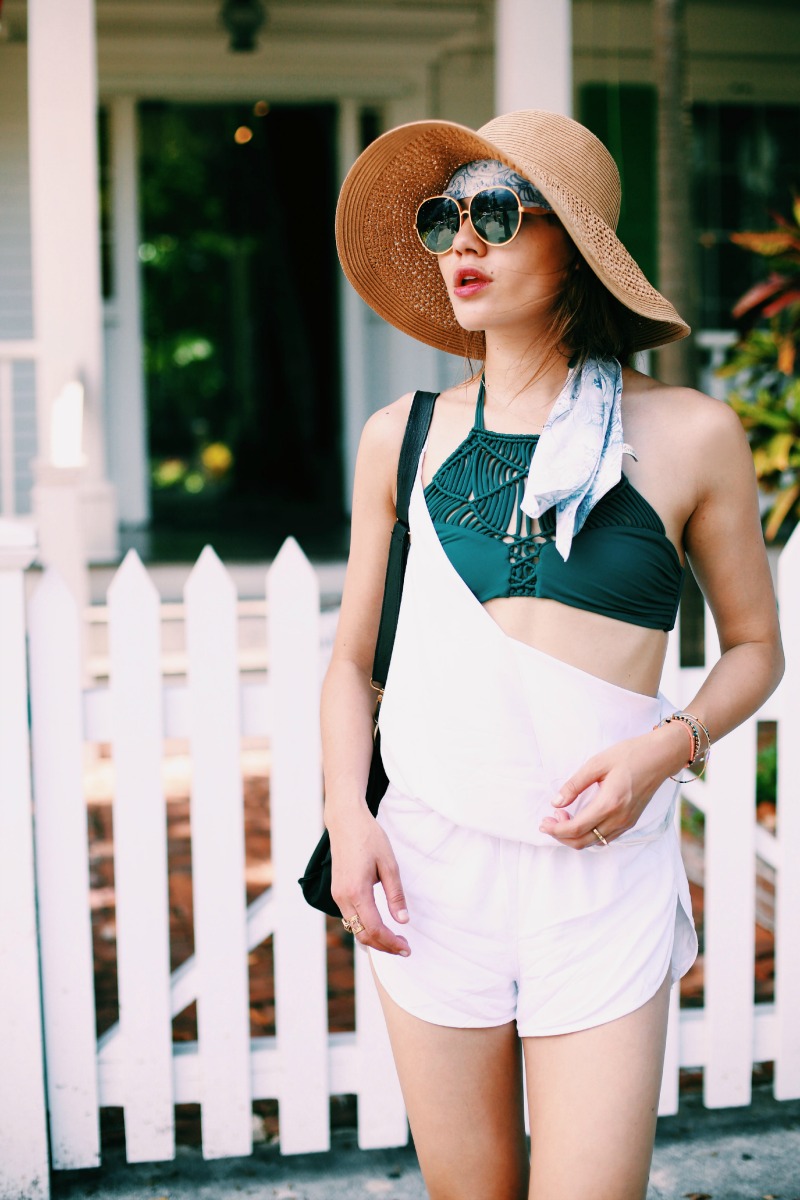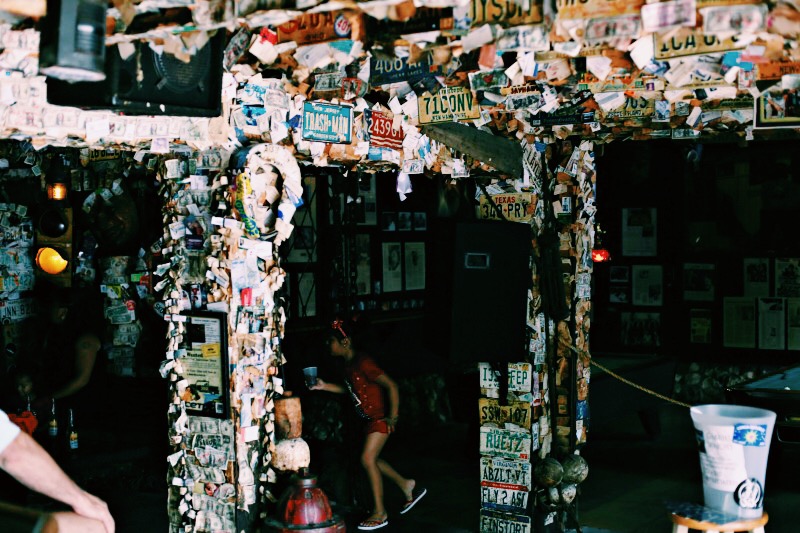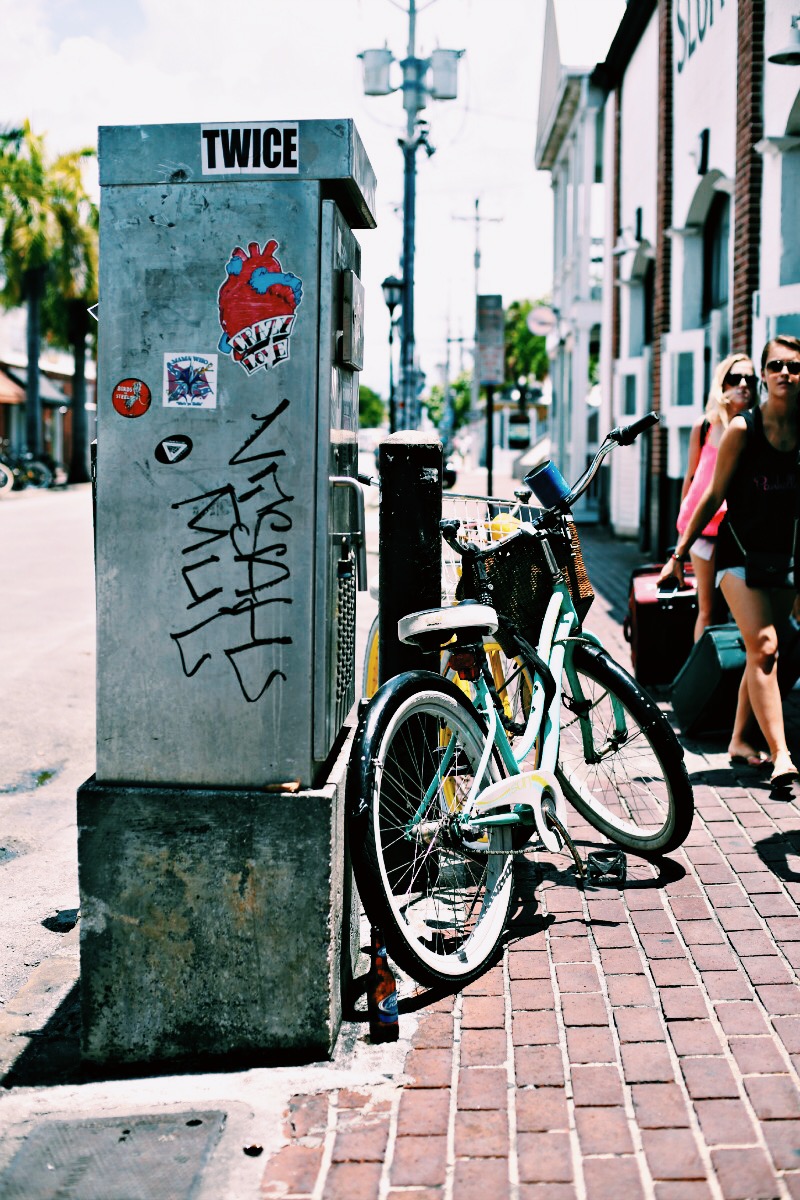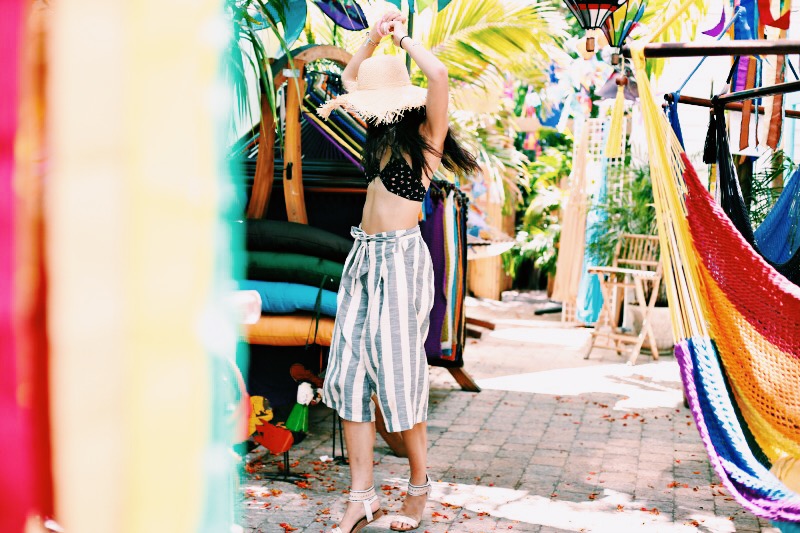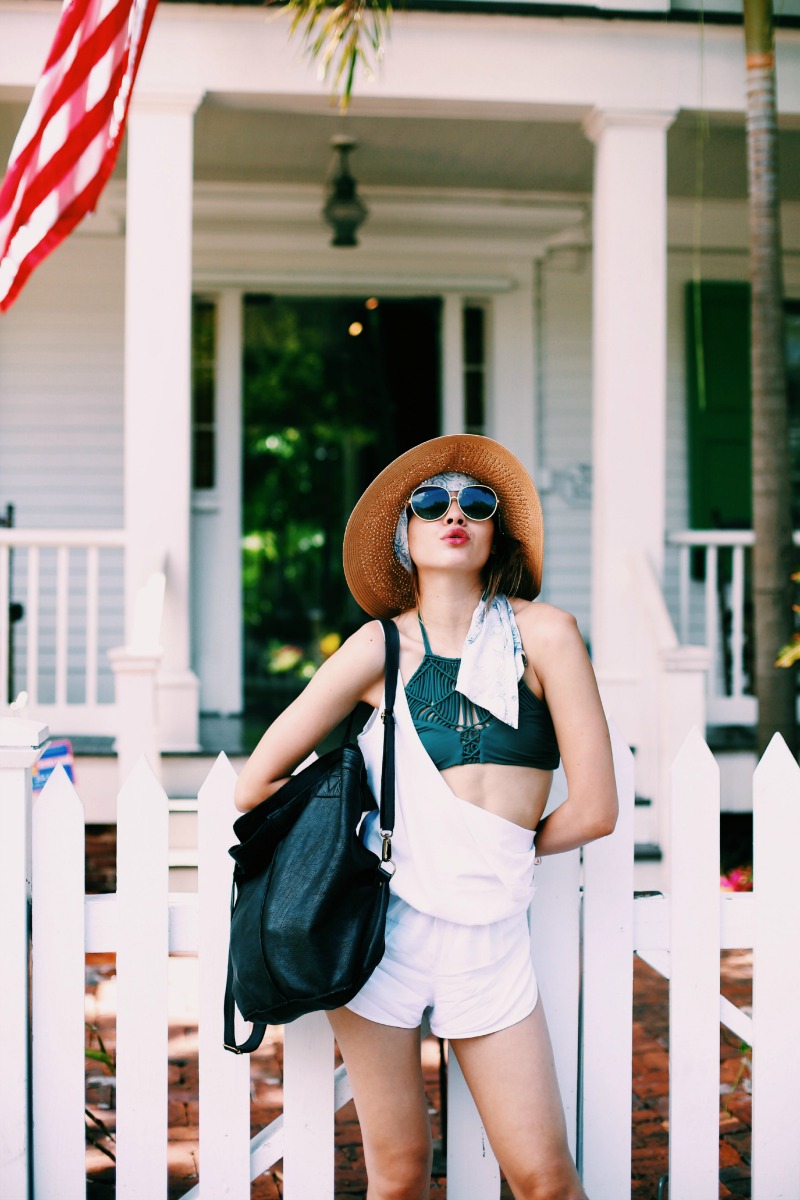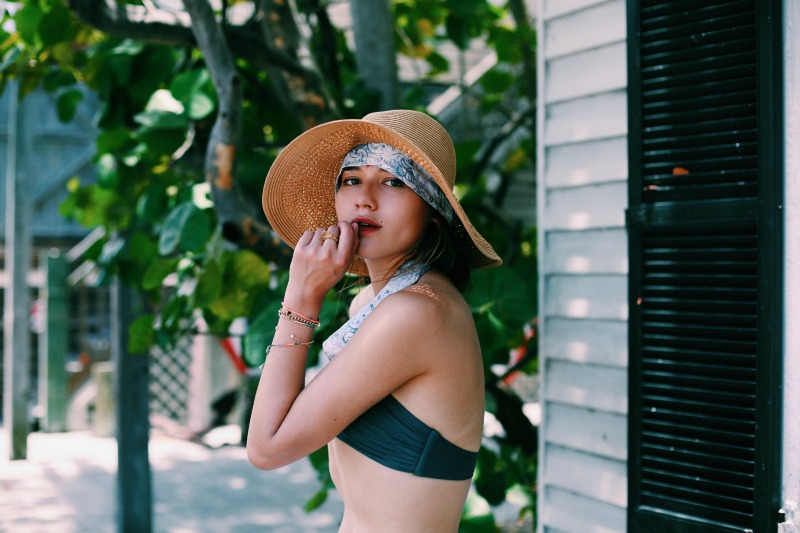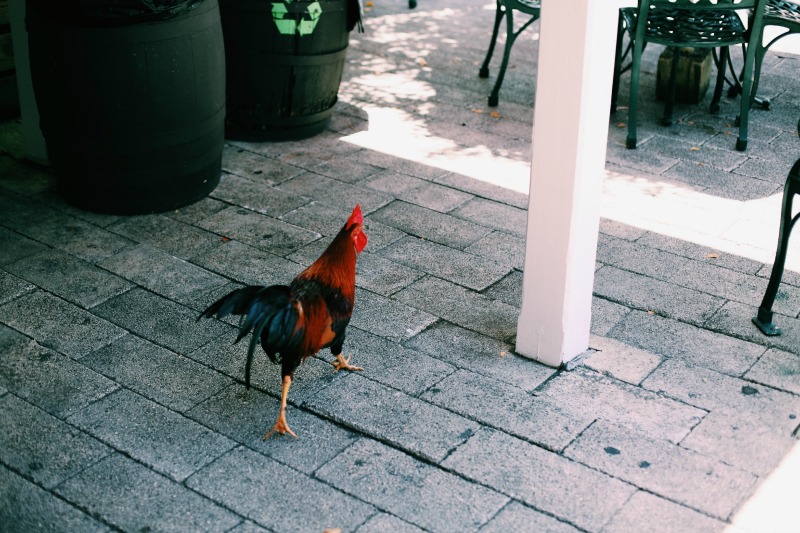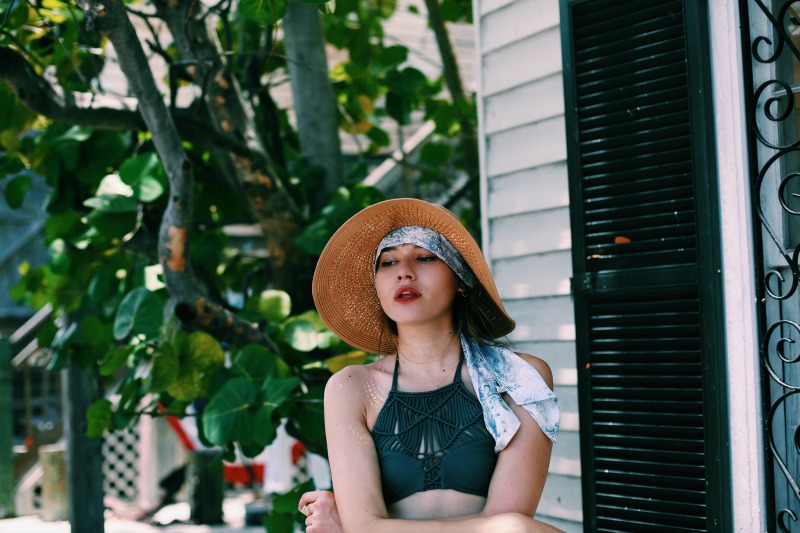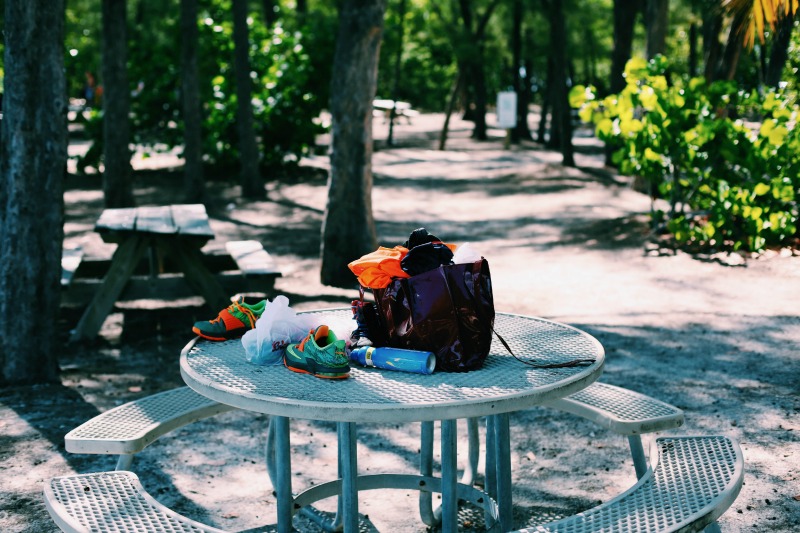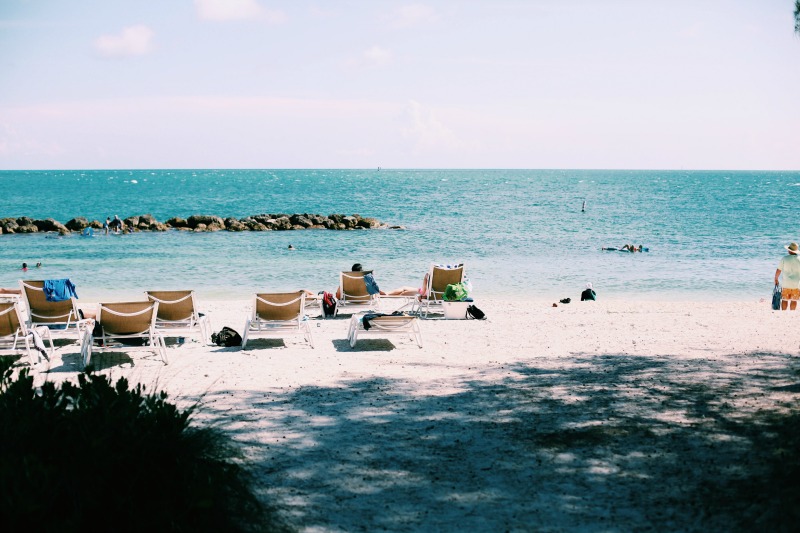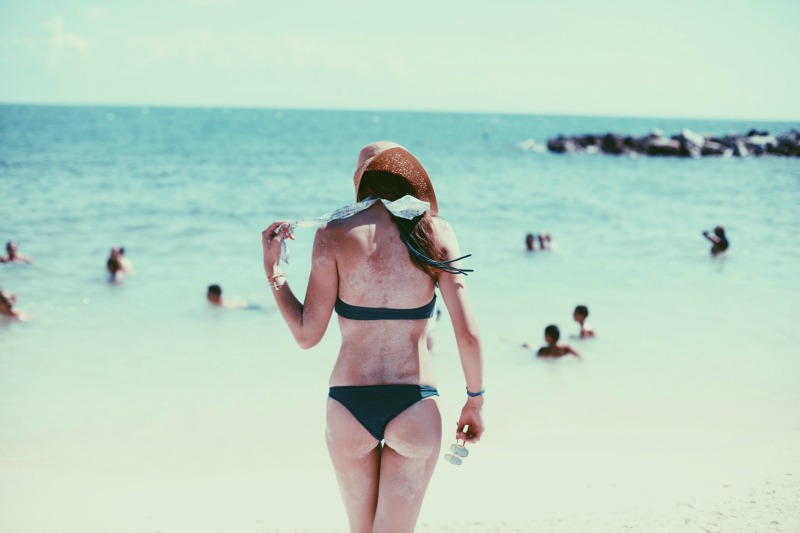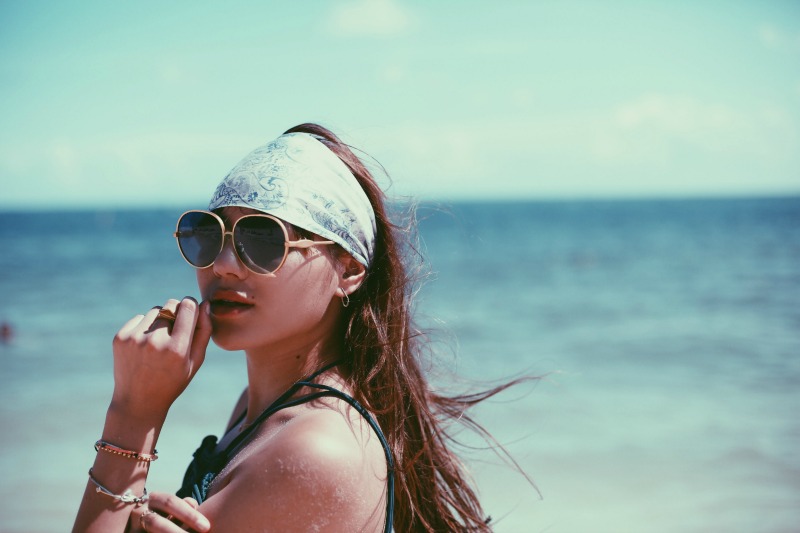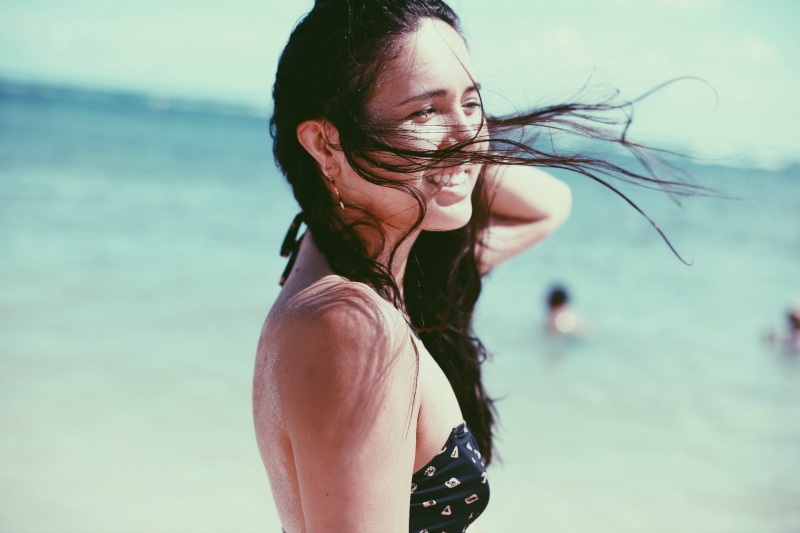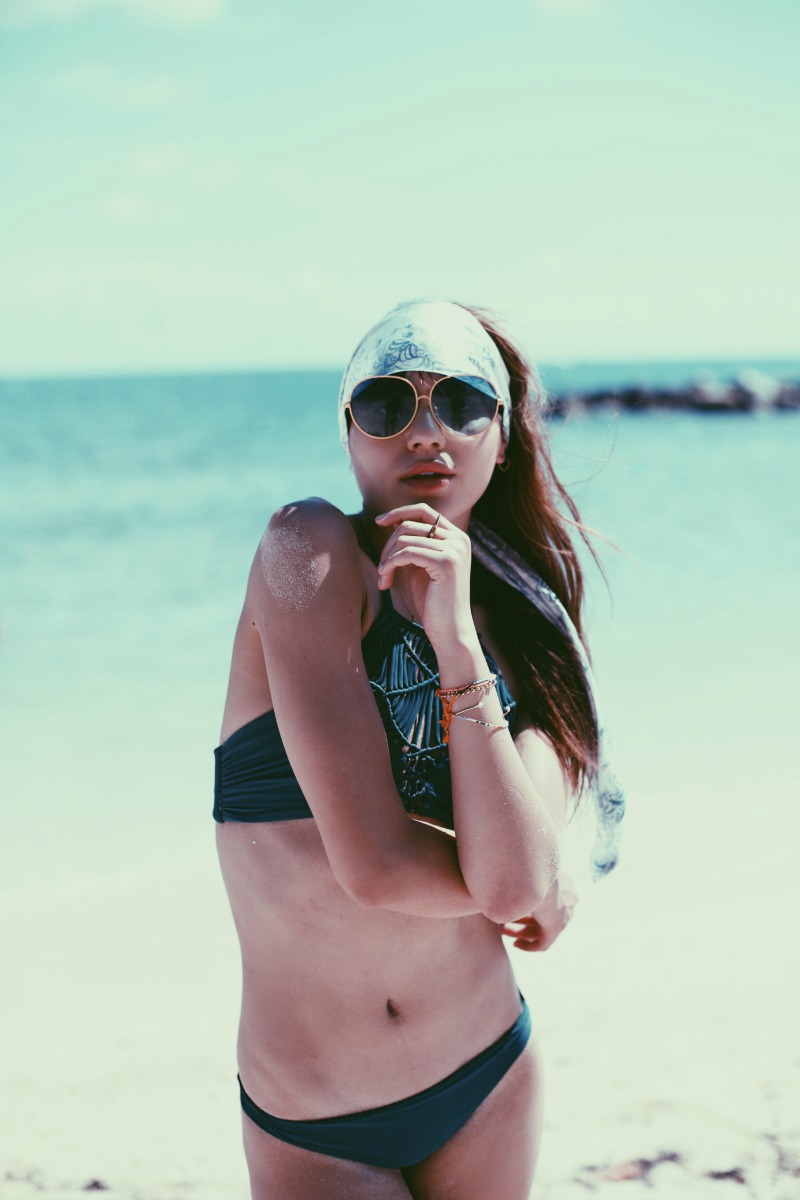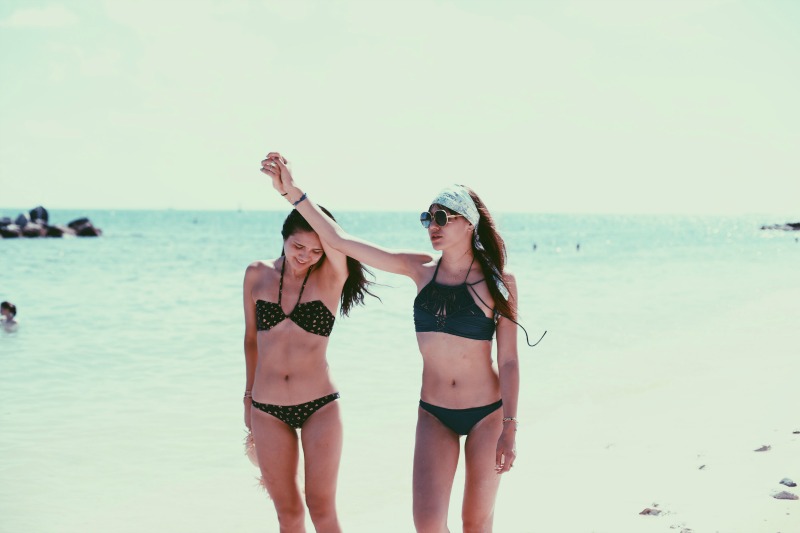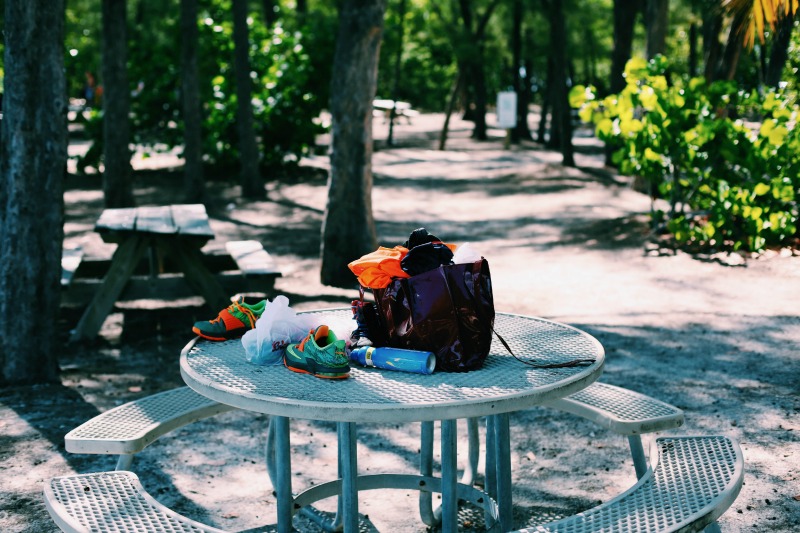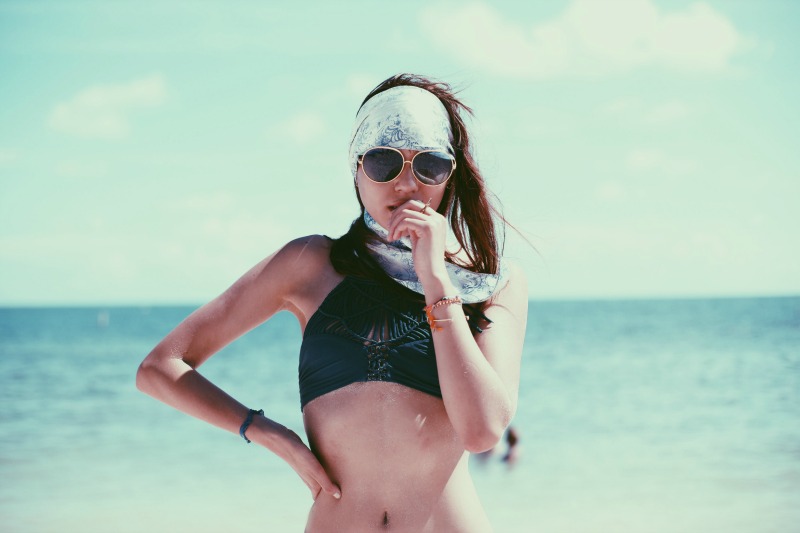 // Mikoh swimsuit top and bottom, Dreamcatcher The Label romper, Wildfox Couture sunglasses, Fahrenheit backpack, Shashi earrings and jewelry , J.CREW hat //