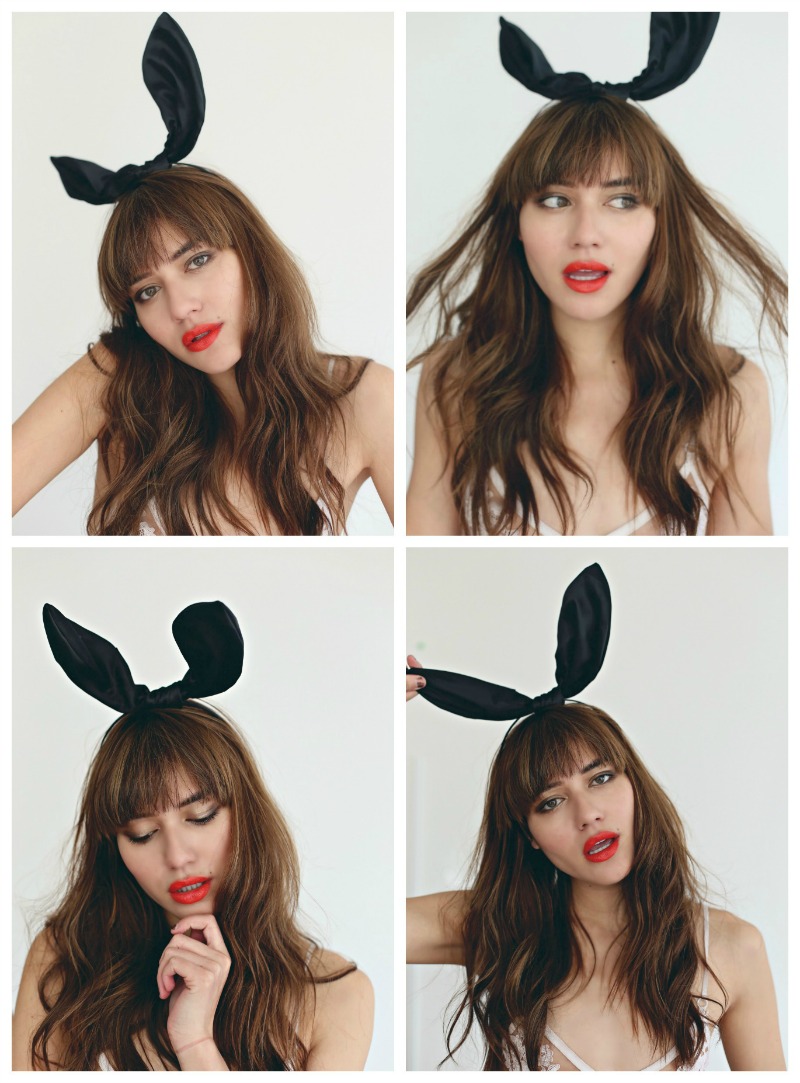 I am such a beauty junkie. I just got back to New York City, and realized I had a giant tote bag of makeup I've collected this year. So many unopened packages and newly released products from my favorite brands I work with. That perfect, sparkling gold makeup palettes…a new shade for a new season. Those tubes of lipsticks in every single shade of red and pink. Those serums, creams, and sleeping masks promising a younger, more beautiful complexion. Believe me, I've tried it all. From getting my eyes jabbed at on set with the makeup artist…to taking those tips to my bathroom at home. I did learn one thing: less is certainly more. Especially for us girls on the go. So what do I carry if I'm pulling an all-nighter? I like to focus on the simple things. The eyes and the lips. But it always starts with perfect skin: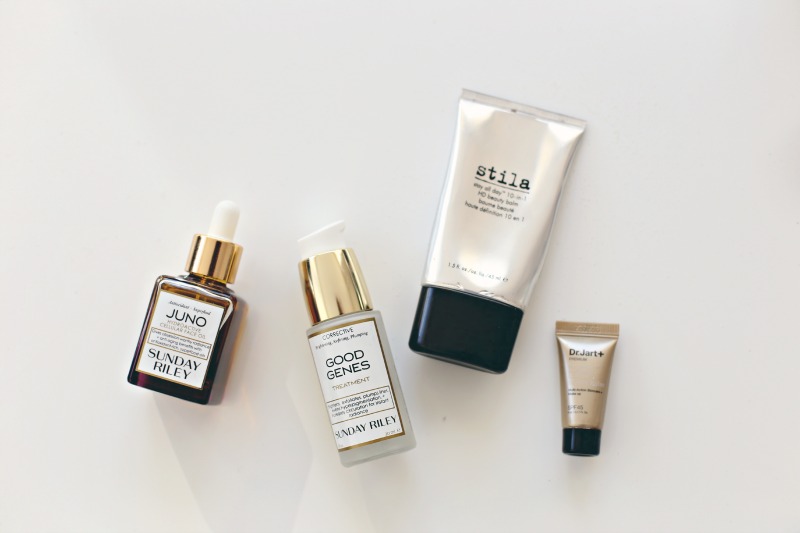 -Sunday Riley Juno serum and Good Genes treatment. These little magical potions are so worth every penny.
-Stila 10 in 1 beauty balm for coverage and sun protection. I normally use this under CoverGirl's Aquafresh (I've used it ever since grade school. And what doesn't break me out, is what I stick with. It's the easiest compact ever.)
-Everything DR. JART. Because this Korean doctor know what he's doing when it comes to skin perfection.
-Tom Ford Lips & Boys. Currently wearing the orange/red RAFAEL. I love how each shade is inspired by one of the boys in his life. This firey color is super fun.
-Stila Major Lash Mascara
-Aerin palette
Lately, I've traded in my liquid liner cat-eye look for some subtle shimmer, and a bare face. It totally brings out the color in your eyes, and I think the shimmer looks super fresh and pretty. I use my fingers from the Aerin palette and use the light brown shimmer all over the lid, and spreading out. Using the dark shadow on the outer corners, and on lower lids. It's a sublte, more sultry way to give a cat-eye look. But most importantly? The lashes. Curl them daily, with a little bit of mascara.
Complete with a pop of lip, and a twist of your messy locks and you can easily go from the work meeting to the dance floor. A quick overnight fix.
Photographed by Dylana Suarez
// Johnny Loves Rosie satin headband, For Love and Lemons bra //
Shop some of my current favorite lip shades: