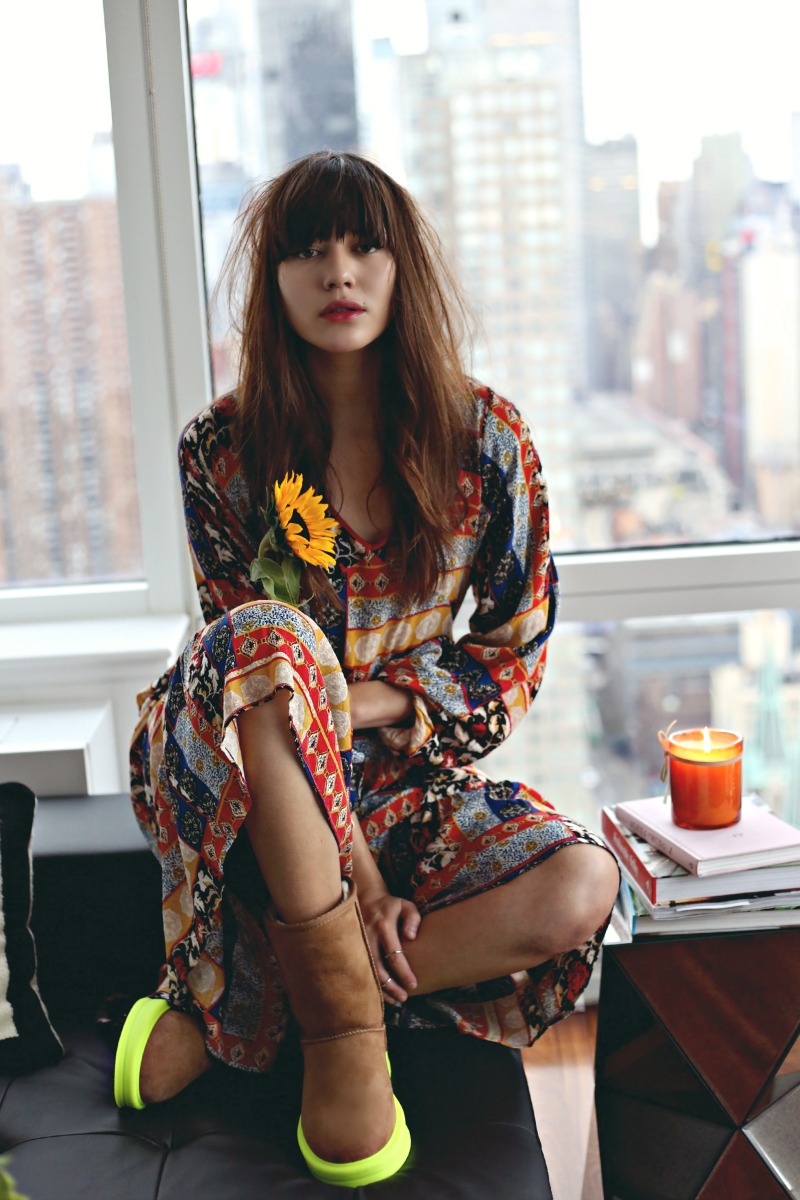 NYC gets SO COLD, that there comes to a point where all I want to do is sink my feet into some thick socks and plush, shearling boots. Best for lazy Sundays at the park, or by your fireplace in the apartment. I'm the outdoorsy type. Roadtrips up to Lake Placid for our yearly cabin retreats. Hiking in the snow. Dashing through the city drizzle.
That's when
boot wraps
come into the picture.
HOMAGE
has perfected the boot wrap, and as an East Coaster, you really need them. I spruced up the classic UGG boot with their fun neon wraps and peacock, and snakeskin printed boot wraps. Made for slipping on and going. To take on your craziest excursion or plopped on the couch after a long work day on your feet. They prevent the soles of your boots from soaking or getting destroyed wherever you go. And they're easy to style. Oversize turtlenecks. Ripped boyfriend jeans. Long knit cardigans. Flowing maxi dresses. Knee highs. Think COZY. I can't wait to take these babies from the city to the mountains Upstate.
// Featuring Homage peacock, neon, leopard, and snake boot wraps + UGG shearling boots //