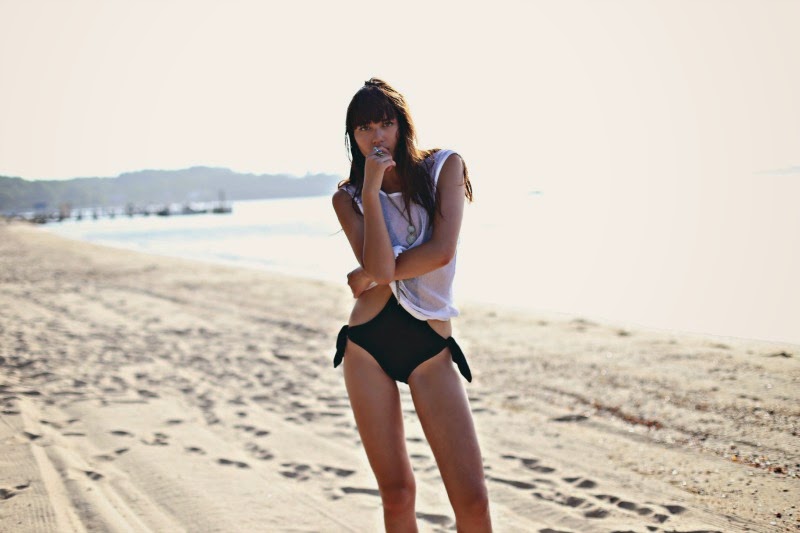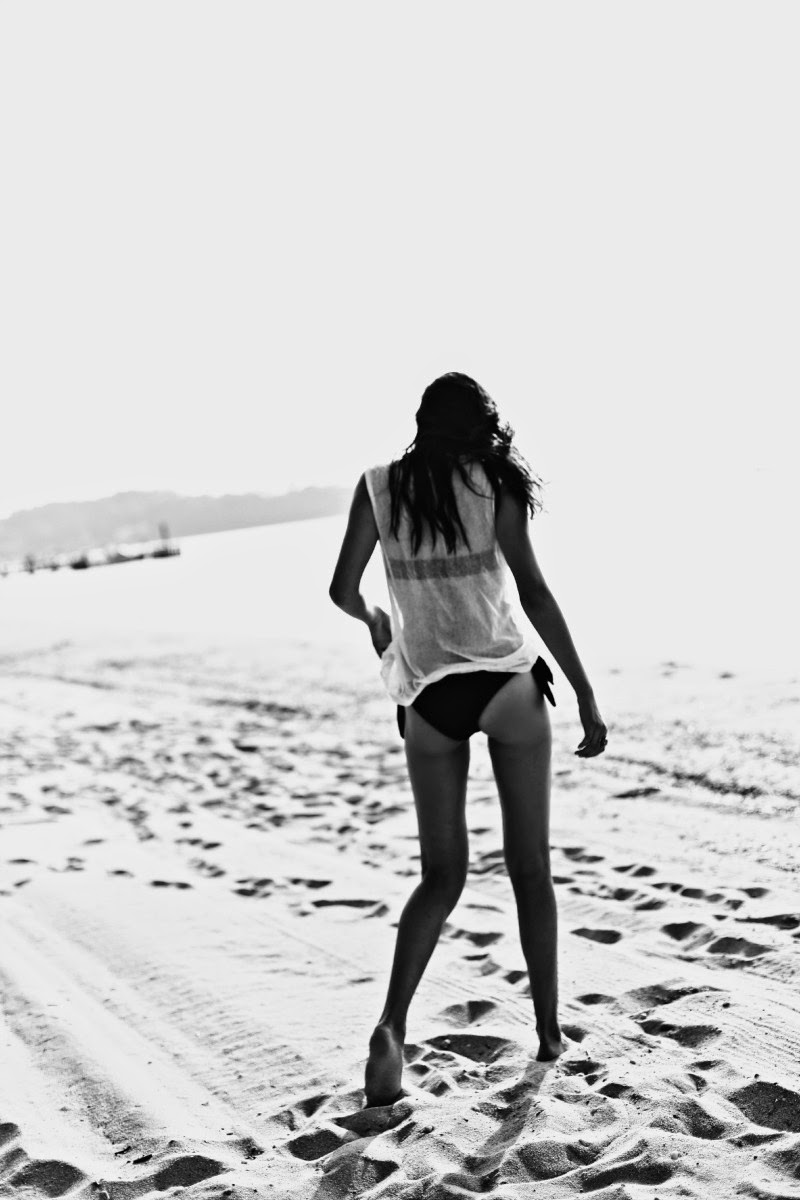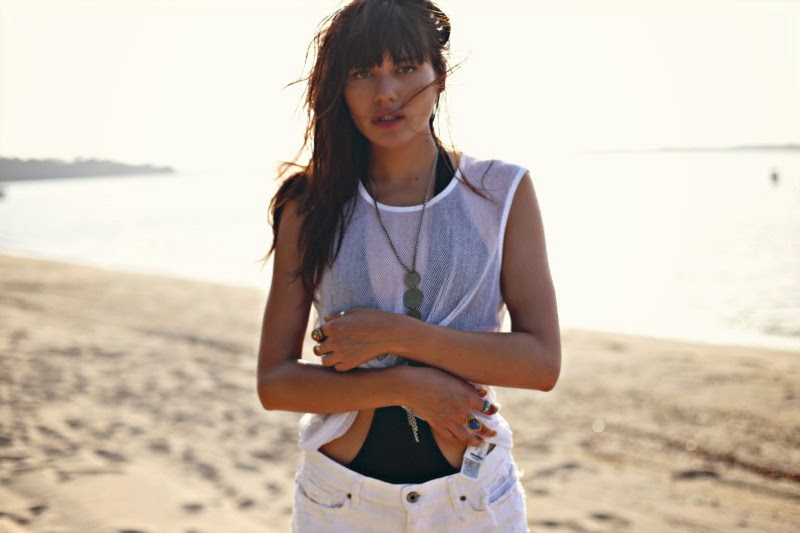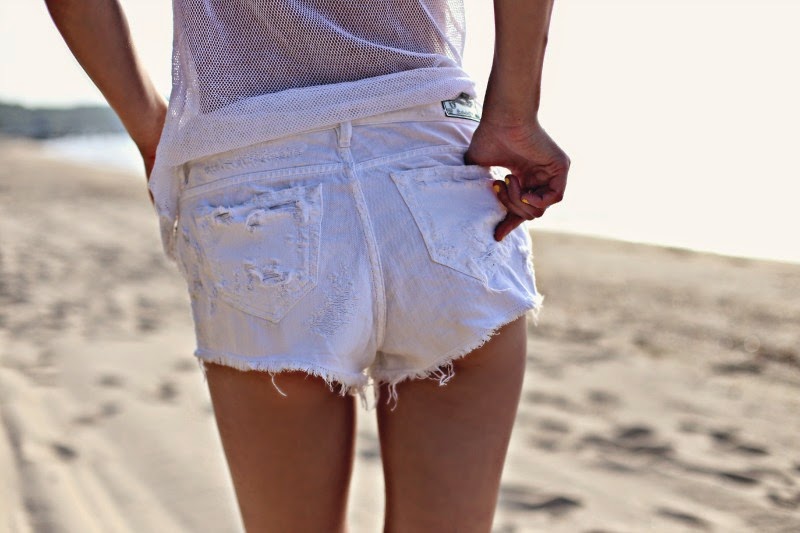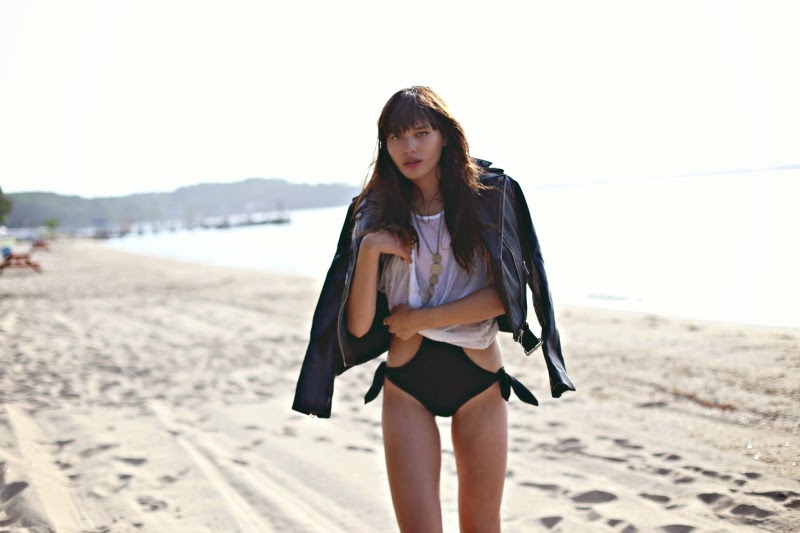 I'm slowly watching my tan sadly fade. Summer isn't over just yet, is it? With work, I've been stuck in the city shooting, rushing right once I'm done Friday evenings to hop in the car with a small suitcase, a bag full of potato chips, and a new playlist. Frazzled. Shelter Island, here we come! But just wait, I've got loads more travels up my sleeve. It's all worth the craziness of GETTING THERE. This time, I packed the ultimate black bikini. Black and white on the beach is my favorite. Against the colorful swimsuits and reflector sunglasses you do stick out like a sore thumb. Simple is sometimes better. The netted white tank and white denim shorts just happen to be bare necessitites….what I throw on before and after a good paddleboarding session. I could live the island life forever and ever.
For night, I go for eclectic colors and prints. This gorgeous twin set by

Nicole Miller

is striking and easy. A sailcoth stripe! It feels lived in. I can't wait for our NM Warrior campaign shoot to come out (yep, starring the Suarez Sisters!) Stay tuned.