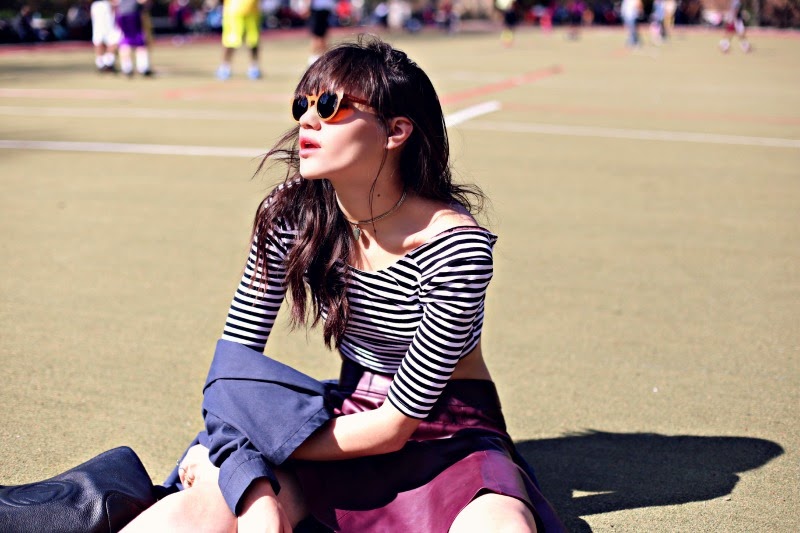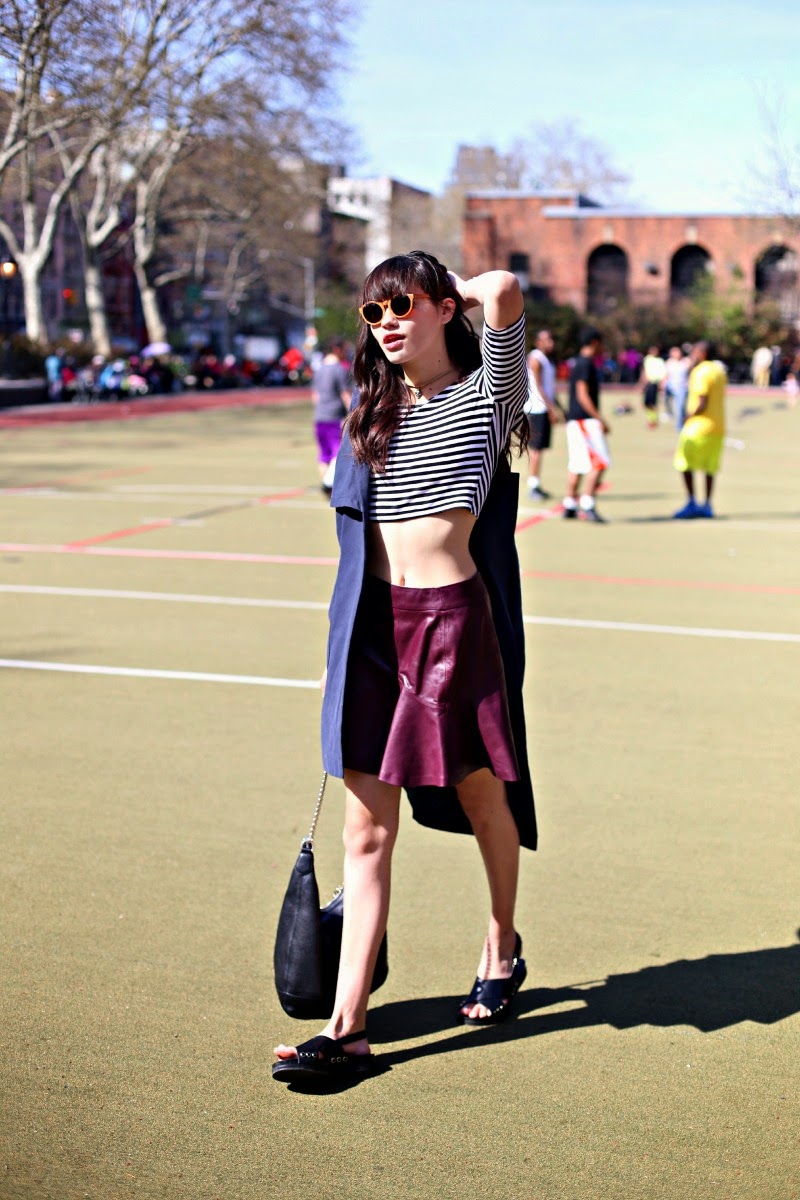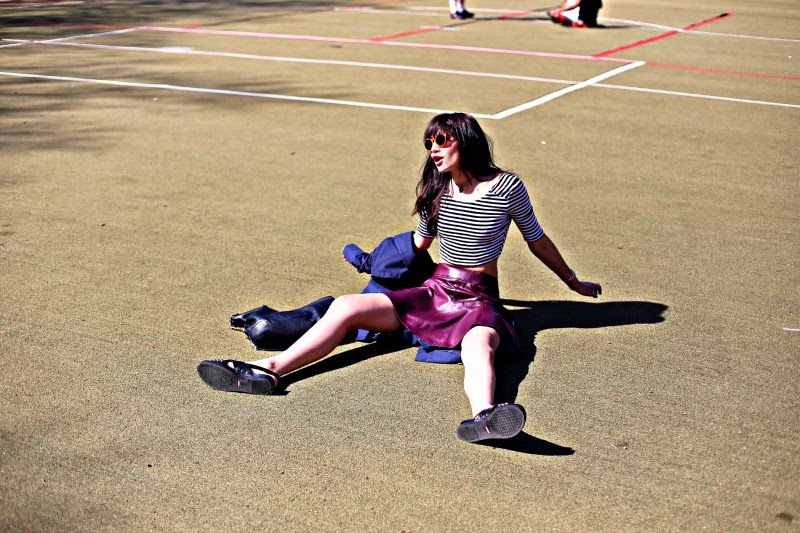 PLAY BALL!! The leather skirt is making a major comeback in my life…along with stripes and trench coats. The classics. I'm constantly throwing out pieces in my wardrobe, and replenishing it with the fresh basics that I only just realized I didn't have. Yes, I'm normally a statement piece type of girl. Oh, and
sandals
. Something I'm rarely in. It's getting so hot that I kind of have to slip into these badboys. They're like BIRKS, but 10x more comfortable. Best for sunny days down in Chinatown at the local football field. Black and white stripes, burgundy, and navy blue. Talk about one of my absolute favorite combinations. Take me back to this moment PLEASE.
//Billabong striped crop top, Banana Republic leather skirt, Kate Spade Saturday trenchcoat (similar), Isaac Mizrahi sandals, Finlay & Co sunglasses//
This week, I'm constantly on the go. Everyday new excitement and new projects in the works. When do I get a vacation?! HA. Right now, I've got a super fun INSTAGRAM contest going on with Toni & Guy called #ToniGuyCreative. Yes, you will see my hair transform into creative looks daily. (And do use the hashtag on images of your hair to win gooooodieeesss!) Take a peek inside my latest Toni & Guy shoot here on VIDEOFYME.
Follow my
VideofyMe profile
because I'm addicted. The filters are just TOO GOOD. SINGING SONGS OF LUH-LUV!