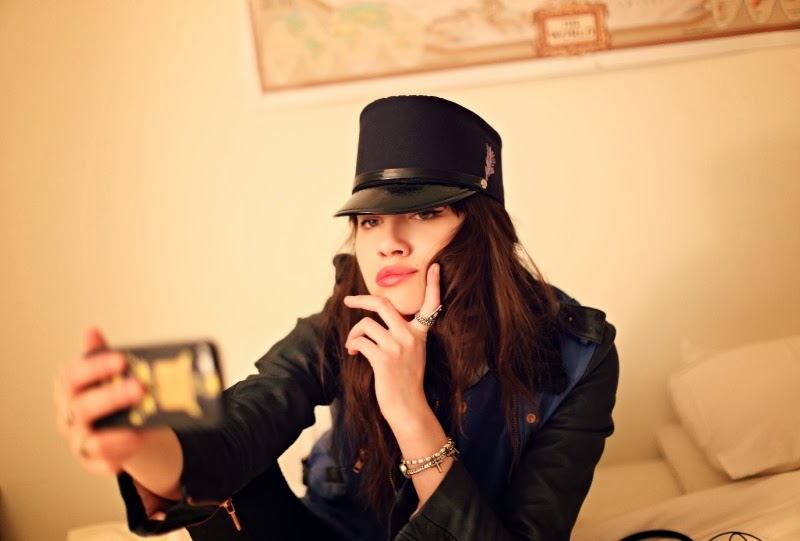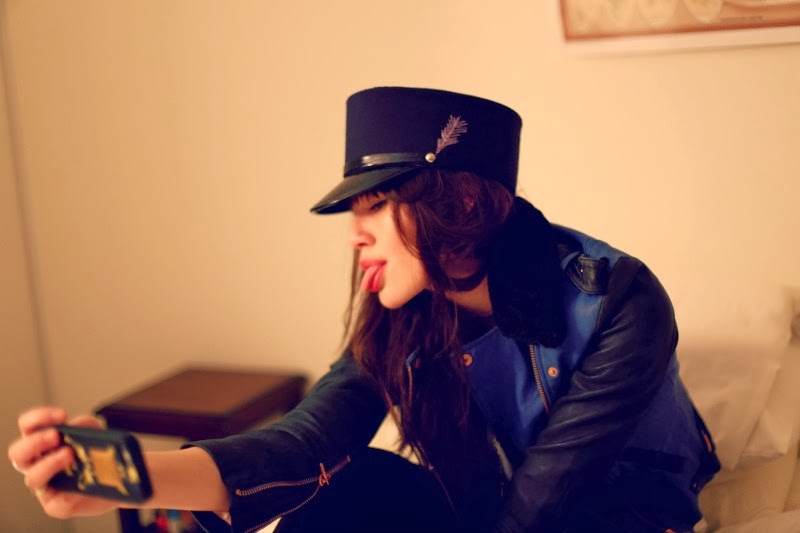 Today is all about the art of the selfie. In celebration of the launch of the film,
Vampire Academy
, in theatres February 7th, the characters
SUCK at selfies
. So I'm here giving you a FEW tips on the perfect selfie.
STEP 1: Okay, it's selfie time. You're bored, you don't really know what to do. Best you're somewhere where nobody isn't really watching you. Because you have to admit, selfies are awkward and just so not fun more of the time…IN PUBLIC. So let's sayyyy, you go to the bathroom. Ugh, it's unattractive and you've got hairspray bottles lying around. EVERYWHERE. So there you go, to the seclusion of your own bedroom and a blank wall. Pretend my nerdy WORLD MAP isn't pictured. So, you stick your tongue out, and end with a pout…and you're STILL dissatisfied with your photo opp. Time to brush up a bit.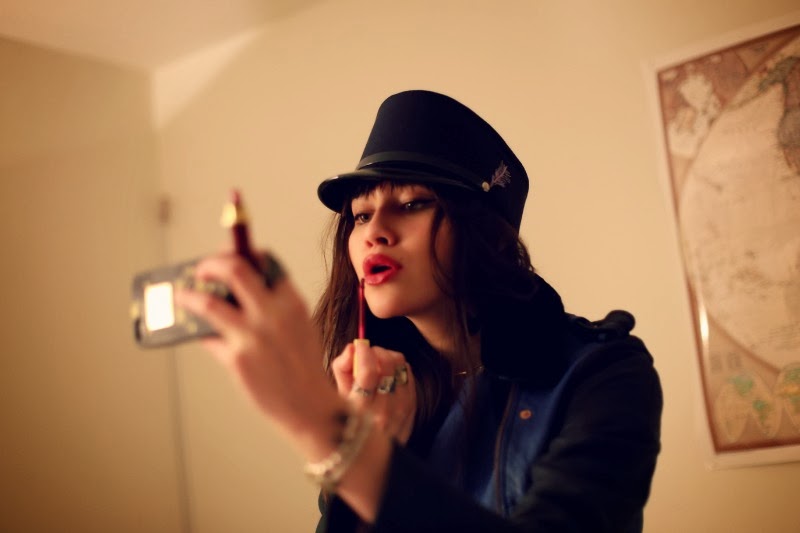 STEP TWO: Lipstick. Something! You need a little color on your face now don't you! Time to touch up. And you can't really go wrong with a fun hat. People love hats! Here, I took my chapeau cap for a ride…well, ya, you know what I mean. Feeling a bit better about your selfie now don't you? Things are looking much, much brighter. Now that you've got you lippy on, a cool cap, and a sick moto jacket, it's posing time. Don't get tired of yourself just yet!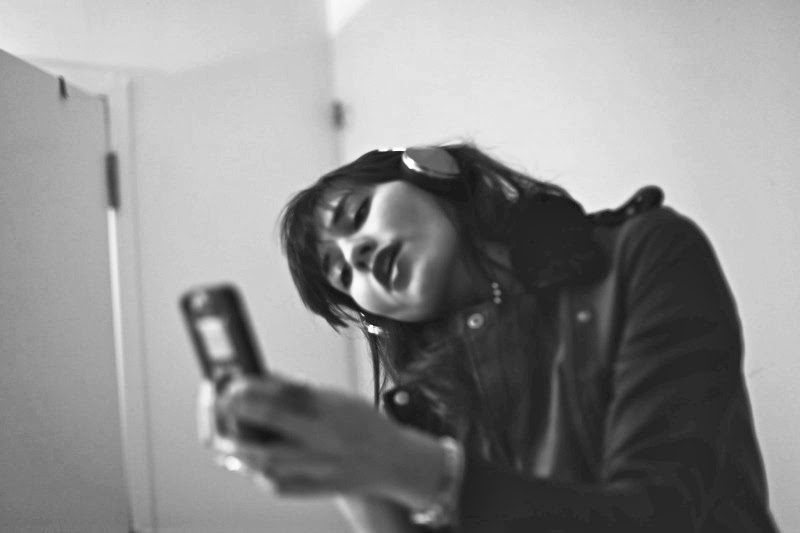 STEP 3: Okay, you're tired. You've got on your lipstick, your hat does covers up the end-of-the-day mess of hair…and you STILL can't get a good angle. Maybe some jams will help along with some REALLY amazing headphones. They're always a hit..oh, and you'll feel a tiny bit better after that 30 minutes in front of your "i hate you now" cellphone. It's been staring back at you for too long.
VOILA!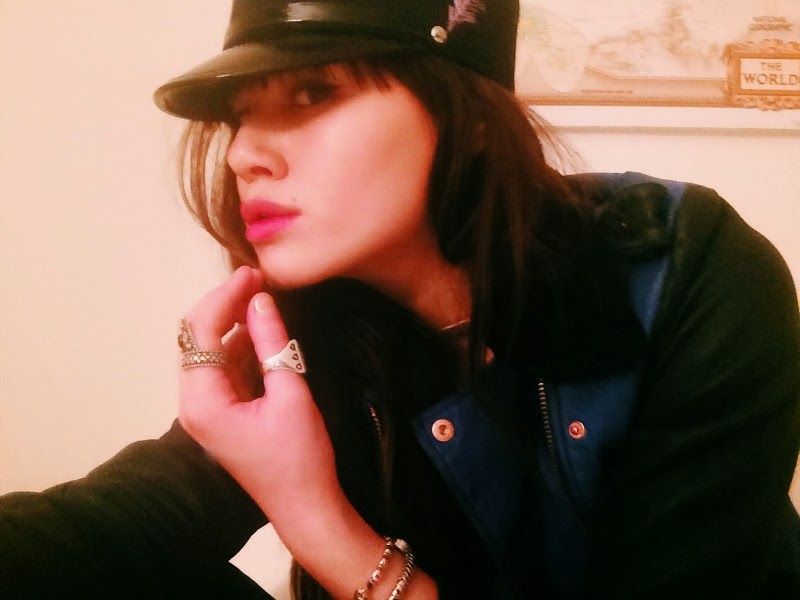 The selfie is complete. And believe it or not, it's the best you're going to get!!
Now, stay tuned for what the gals at Vampire Academy, the film, have up their sleeves. It's bound to be a chock-full of fun! I'll see you at the theatres! Truth is…they suck at selfies.