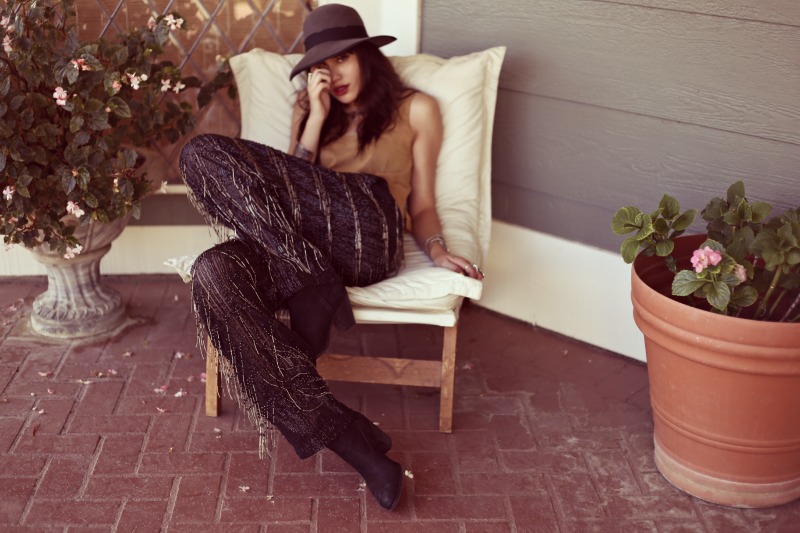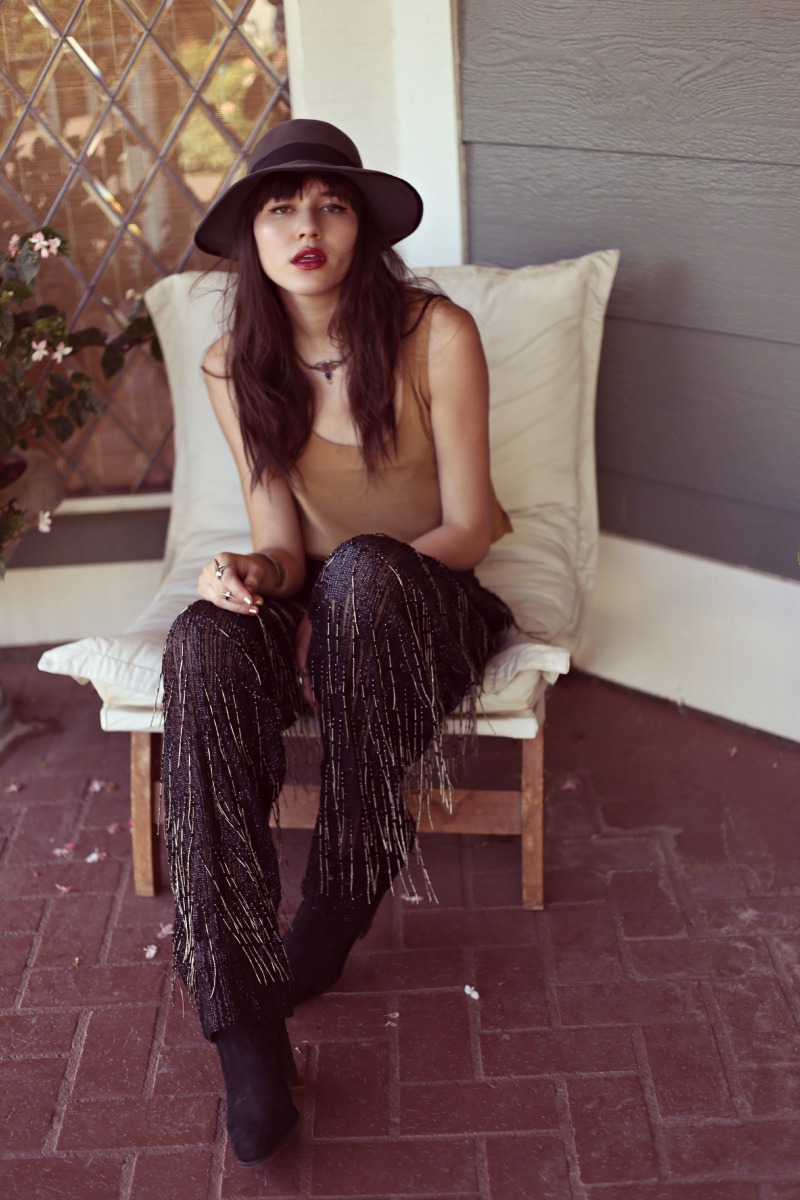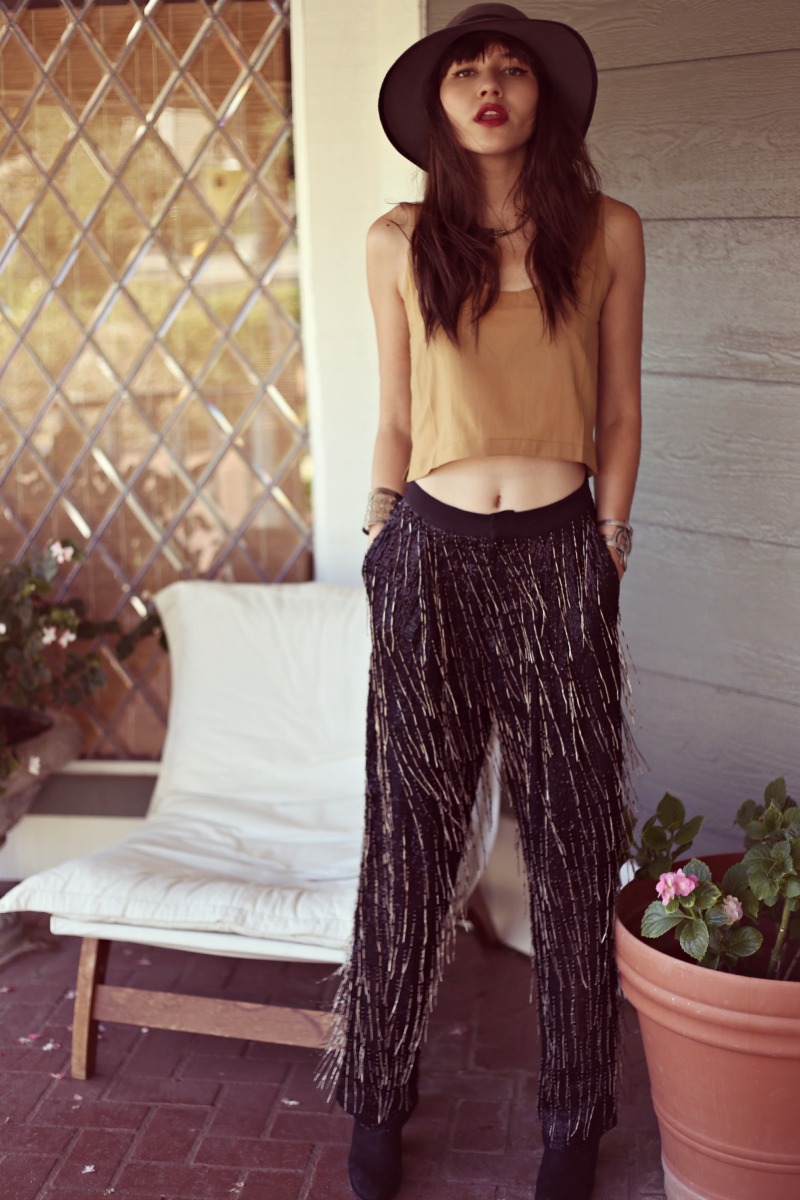 Can you believe it's my last day in Cali?! I'm just about to board my flight right on back to NYC for work, and though I'm excited, I'm going to miss my sunlit LA porch…the white veranda wrapping around our entire house. Here, I'm featuring a super special piece. What just arrived as a surprise gift from the H&M Fall 2013 collection, and straight off the Paris runway…these gorgeous embellished pants. All available in stores September 5th! I'm wearing mine with all my California favorites. Rock n' roll jewels, grey hat, and the tiniest little beige crop top. I love dancing in these bad boys!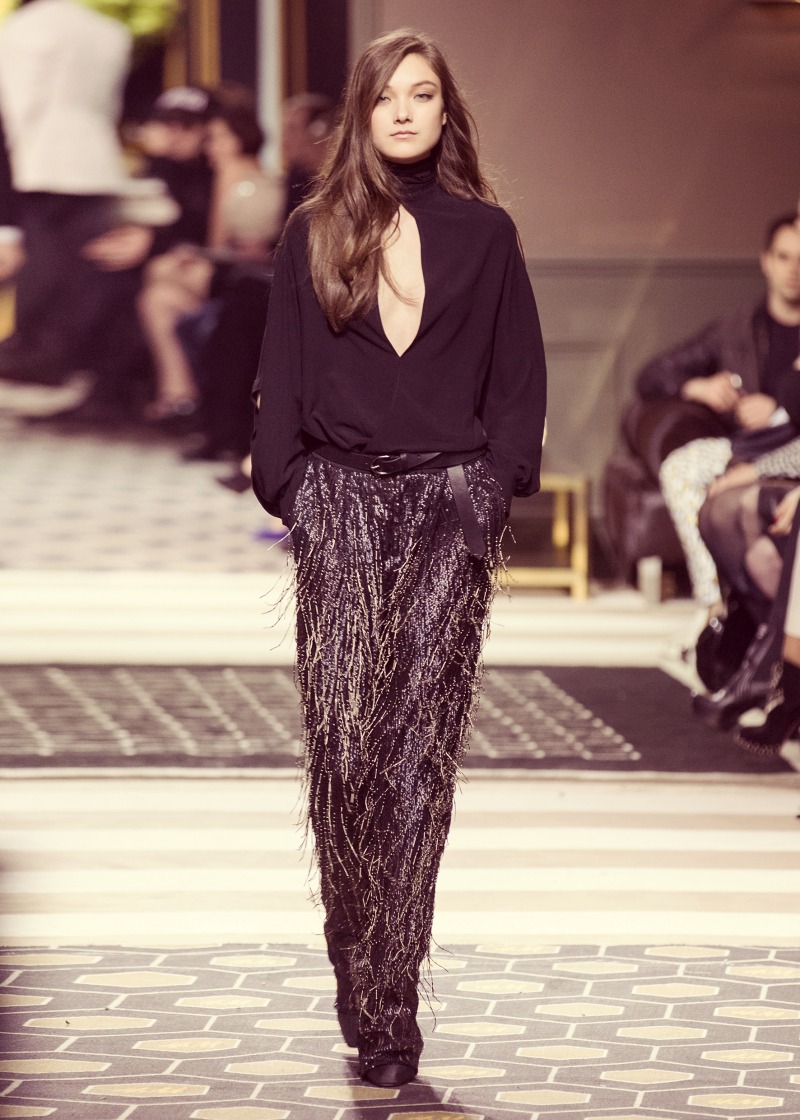 Right now, I'm GIVING AWAY a gorgeous pair of these embellished pants in a size 6 to one USA reader! They've got loads of leg-room and enough glitter to keep you going through the night.
To win the H&M Fall 2013 Collection pants simply:
1.
Comment below
with a valid email address and sign up to the H&M
newletter
Good luck babes!