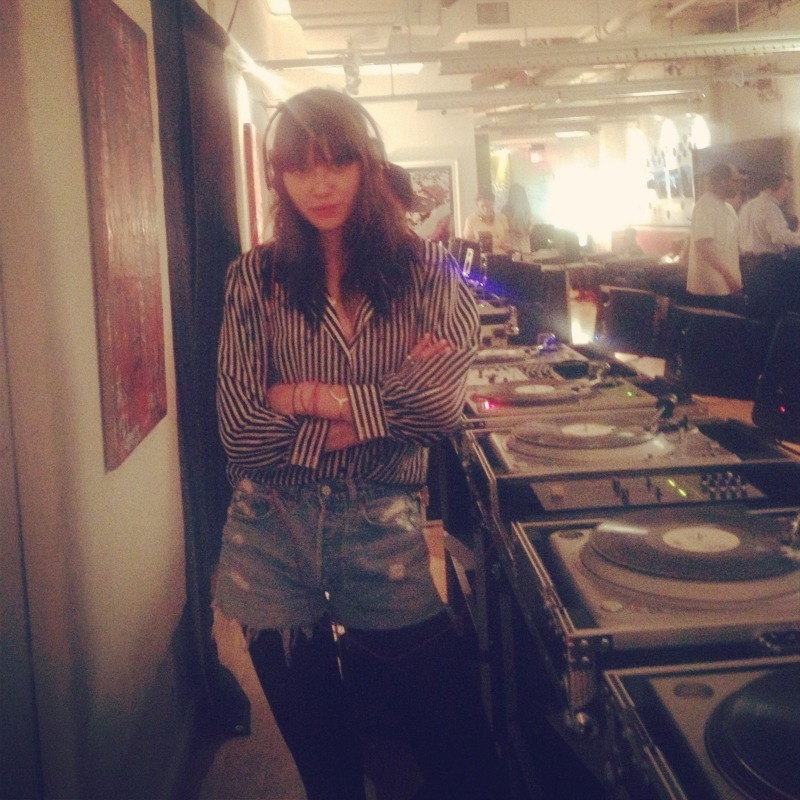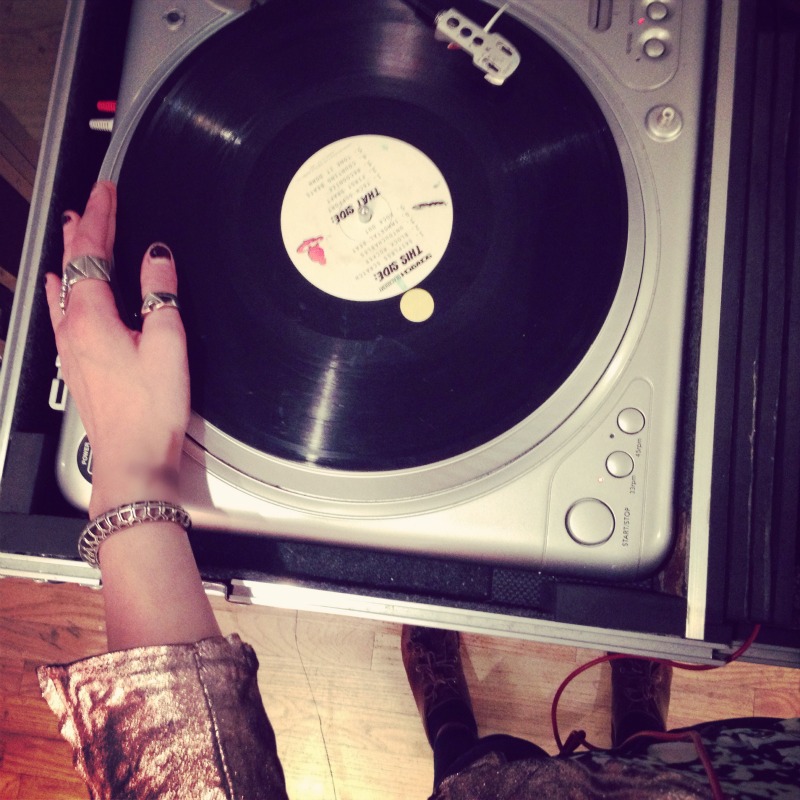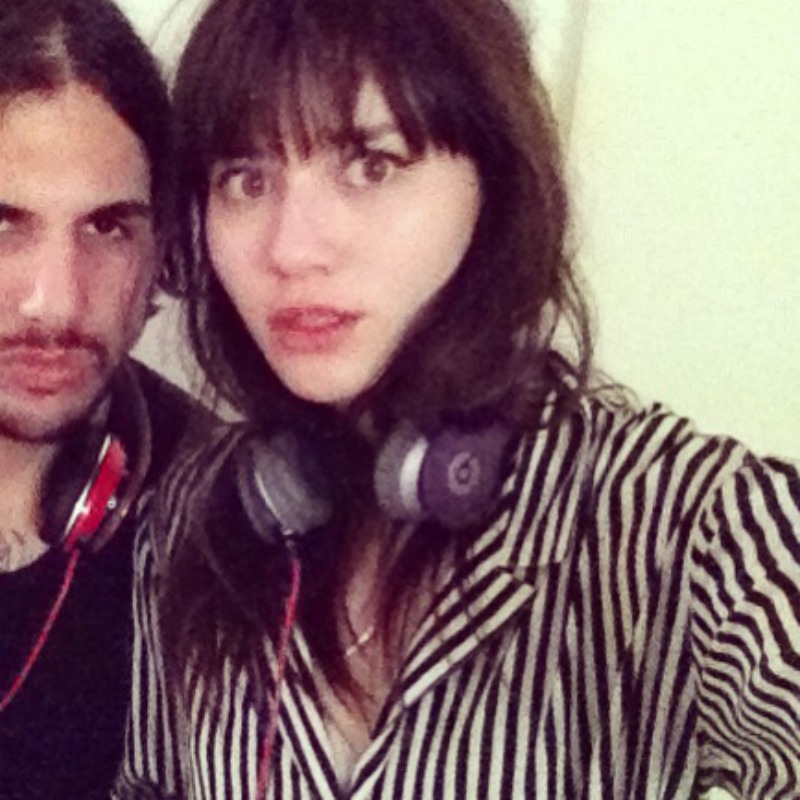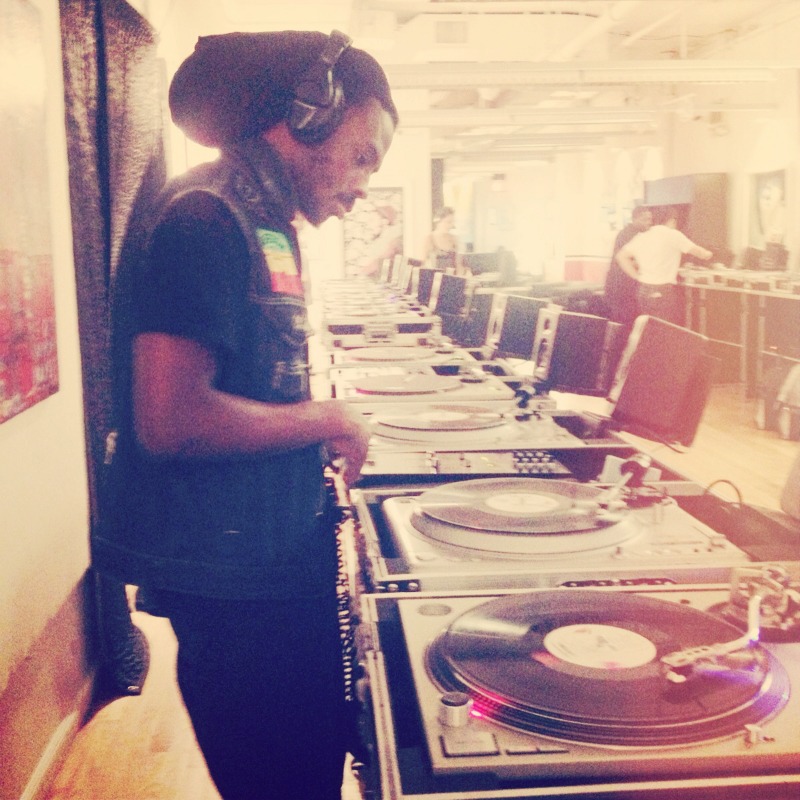 Music has been sort of embedded in my DNA. My sister and I both sing…the piano was our number one instrument and always front and center ever since I can remember. Dancers, actors, performers…they all go way back in the Suarez clan. It's everything that I live for…music. There's a song for literally every memory that I have. That dance show. That time writing songs with my sister at only 10 years old. Growing up, I'd make cd's for my friends through school, we'd exchange what we liked. There was a playlist for every single high school memory. I feel like now, actually have been in the studio, recording my own tracks, I've become more inspired. I want to know everything. If a song comes up at a party that grabs my attention, I easily get distracted…barely able to hold a conversation, just wanting to stop and listen.
In NYC, I've gone to countless events and always, always I've wanted to control the party atmosphere.
I want to keep discovering new and old music, blending them into one perfect mix…turning the whole room into my own little world. At
Scratch DJ Academy
, I've had a killer time. I've looked forward to every Monday, and am always looking at my calendar, in hopes of a spare moment that I can go on in and keeping practicing. Just putting those headphones on relax me after a super long day. The guys at Scratch are super inspiring…t
hese men know exactly what they're doing and you can tell, music is their love and joy…what keeps them going. It's what tells their story..oh, and what makes you want to dance!
I'm happy that now, we're working with what music started with…actual records. Hearing the beats over and over, slowly mixing two together, adding in sounds to make the sound your own. Each class is inspiring, and new, and honestly, I miss our little crew…all together, plugged in, and in our own little world in the same room.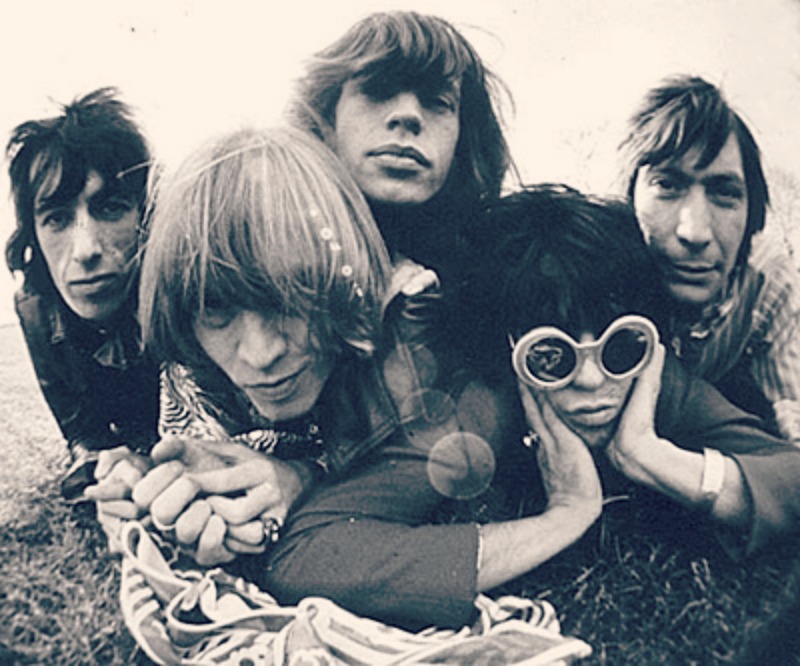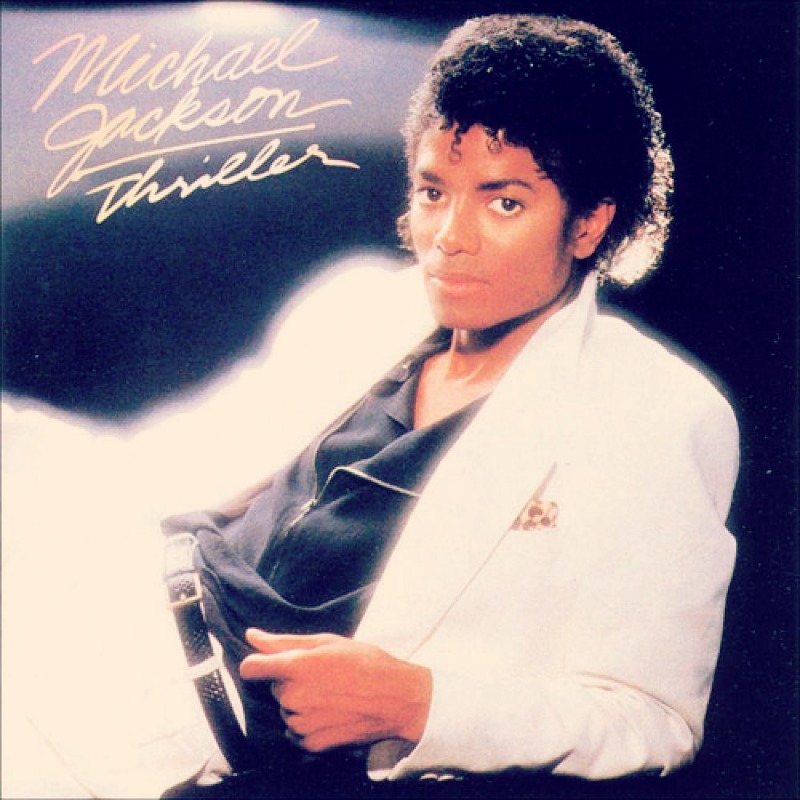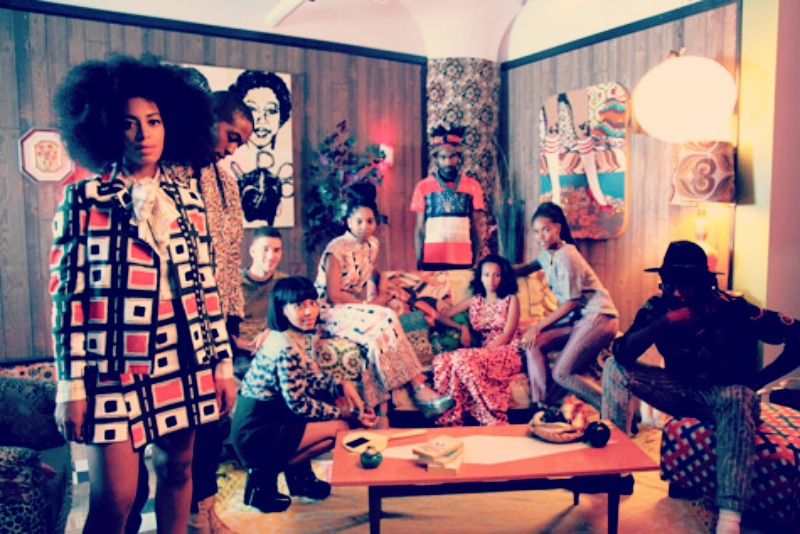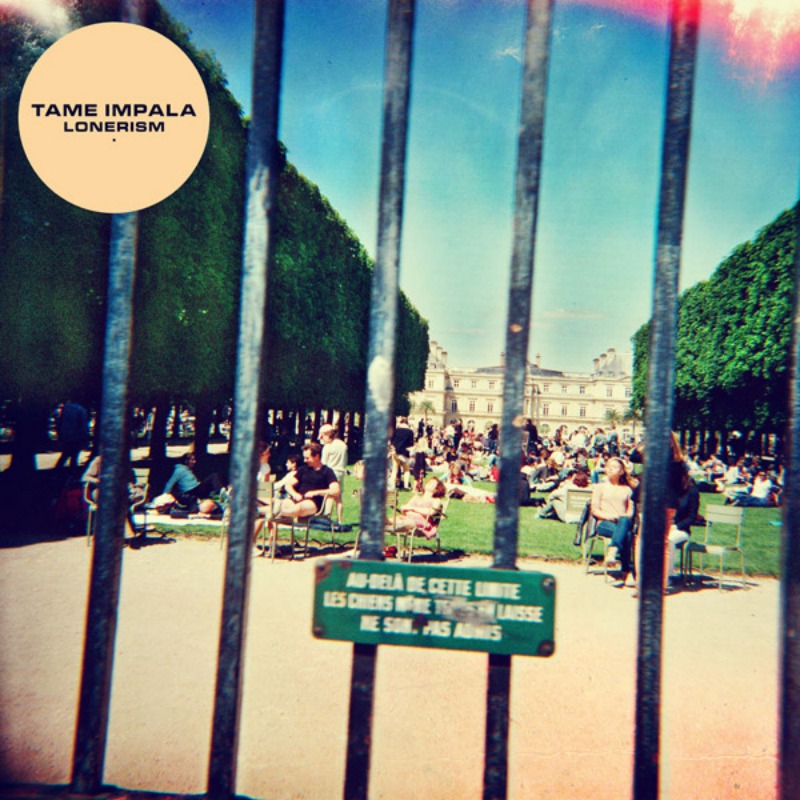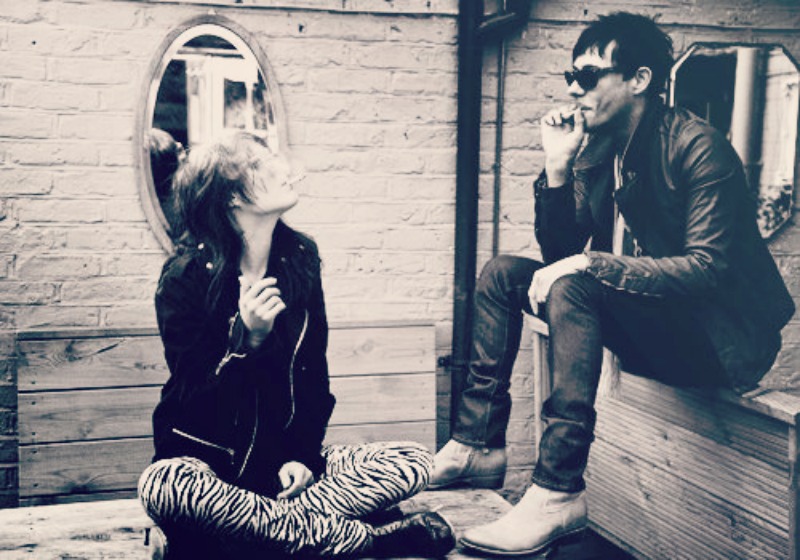 I've completed my time at Scratch, and I'm ready to just work with my own playlist.
I have a very eclectic taste in music. I want to play everything from Blood Orange, to The Kills, to Solange, to The Rollings Stones, to Daft Punk, to Jay-z, and back to some Fleetwood Mac and Michael Jackson. I love my classic rock, I love my hip-hop, and I love some good soul…and I LOVE my remixes. Anything really that I can dance to, or play air guitar with. I grew up with the classics, replaying constantly in my father's car as a child in LA with the Mamas and Papas playing in the background. Just being in NYC, I grew to love sooo soo many new genres. So many local and new budding artists that kind of mix all those elements I love into one song. Ones that i see constantly walking down Bowery. Devonte Hynes, I really do love you, I do.
So there you have it. I cannot wait till the next time I'm plugged into the turntable to DJ, but with all the people I love, and all of my friends, sharing all of my favorite upbeat tunes to get everyone whipping their hair and tapping their feet. Lord knows it will be a wild time.
See some of my guest posts now on SCRATCH's #DJLIFE