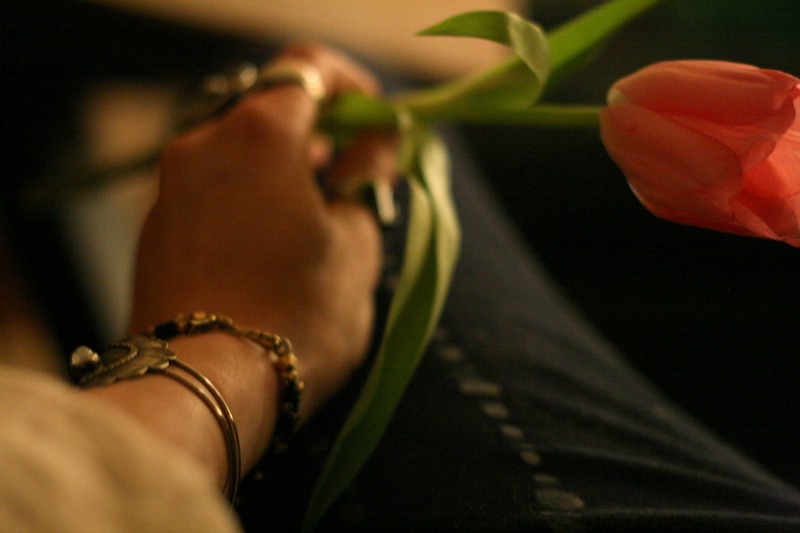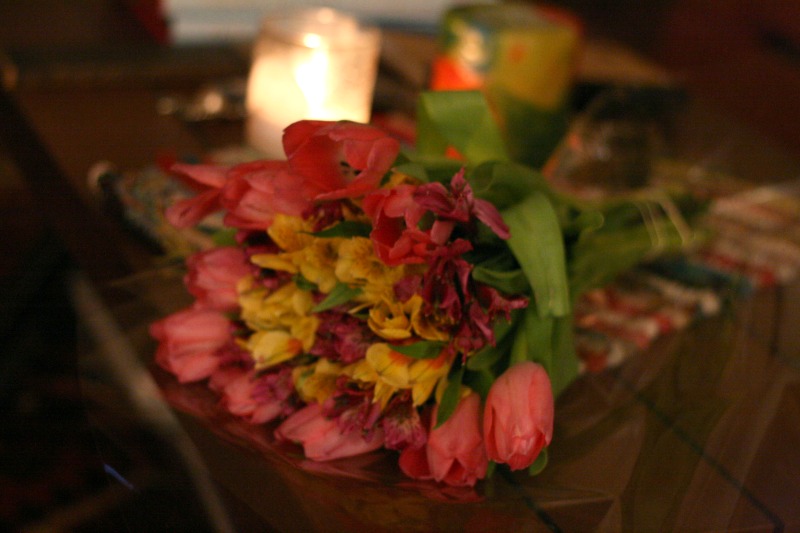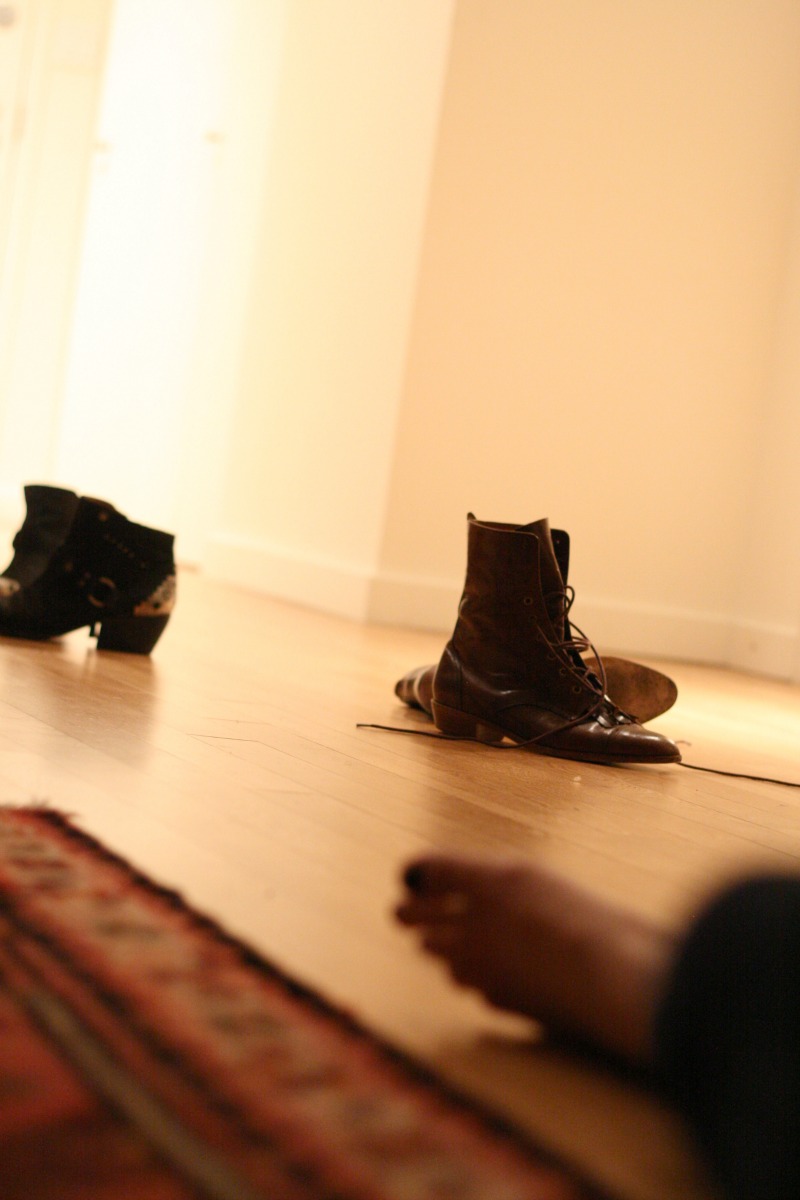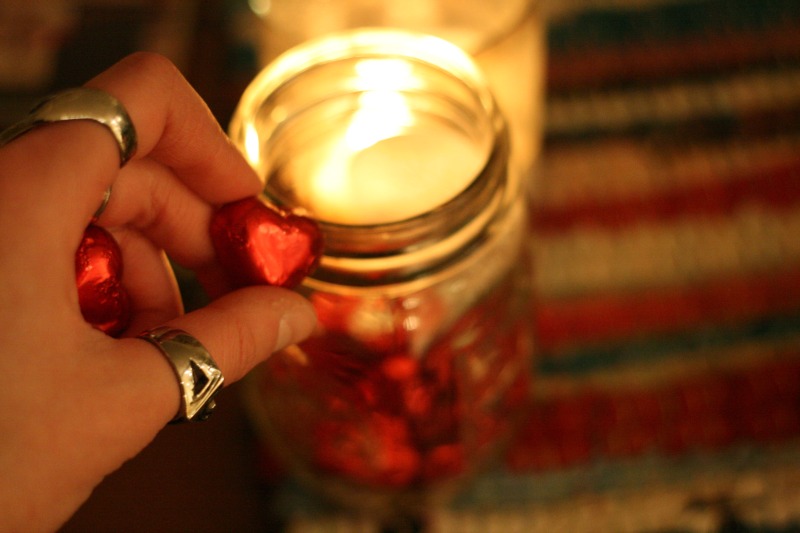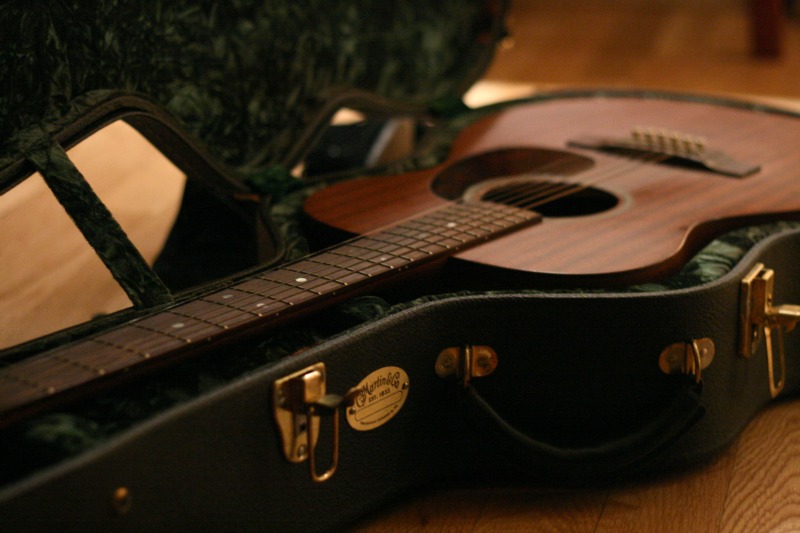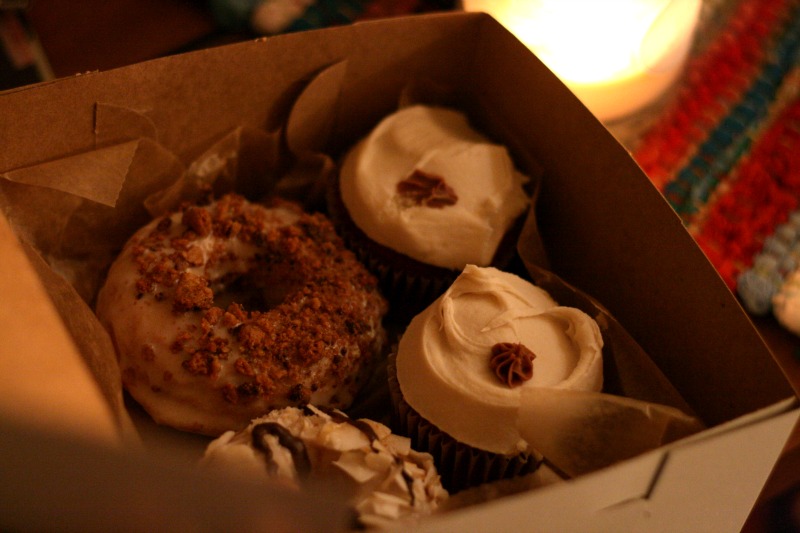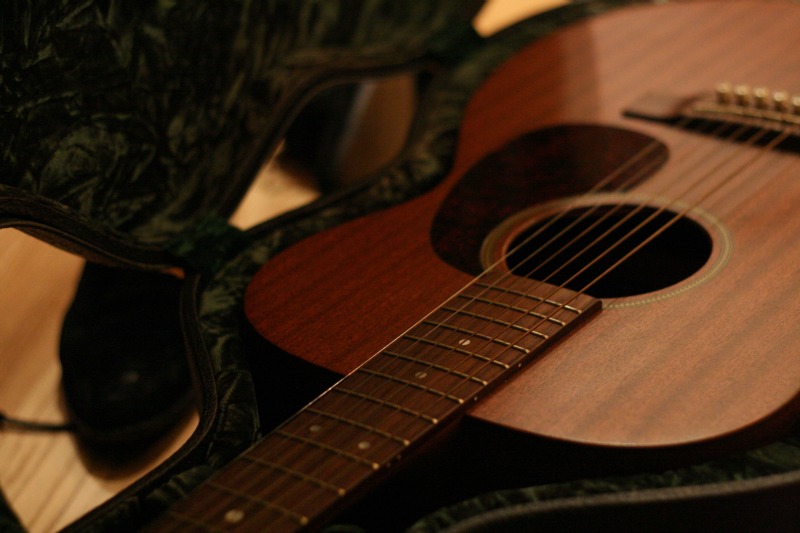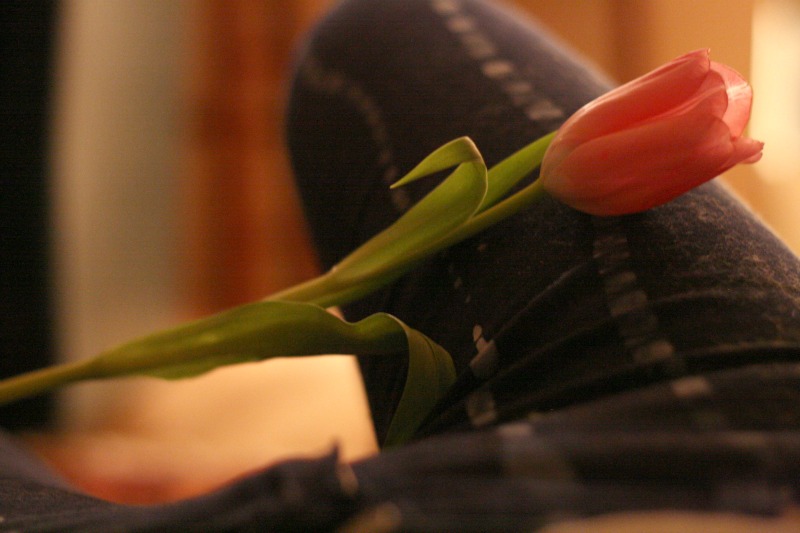 Here is just a little peek into my world. I got home a bit earlier home today for Valentine's Day just before the boyfriend did. Rushing to the nearest bodega on 2nd Avenue, the guy whipped up this beautiful tulip bouquet in seconds, just as they were about to close. The yellows, the purples, and pinks are too beautiful. All day on the train I saw roses sticking out of backpacks, bouquets nesting in paper bags, and I honestly just started craving them. I ran home with my large bouquet, box of CUPCAKES, and scribbles of a love note, just before the Valentine got home. Jordan surprised me just days ago with the stunning mahogany striped Martin guitar. Lying in it's green velvet case, it's a total beauty and I've only dreamed of owning my own Martin. The woodsy smell of it just makes me melt. I now play it daily, and the rich sound makes making music so incredibly satisfying. It's so hard to top a gift that's just so immensely wonderful. After a long exhausting day, all I really could do was plop down and open up a jar of hearts. I snapped these photos lying on the rug, completely exhausted yet excited to dig in with the bf to our box of treats. Valentine's Day is super SAPPY, and normally makes me want to vom, but come on, it's fun when you've got all your loved ones with you…and a table full of freshly cut flowers. Let today be a day to love and be loved. Happy Valentine's Day!
The day got all the more
mushy
and funny when this
Polyvore story
was released this morning! Talk about AH! I almost forgot this little feature was coming up, but I have to say, it was super duper sweet and makes me want to watch Vicky Cristina Barcelona yet again or do something equally cheesy. Thanks for the constant love! Whether it be making a shoe, or doing something completely crazy, we've always had your support. Sending my love out to the girls at Polyvore.