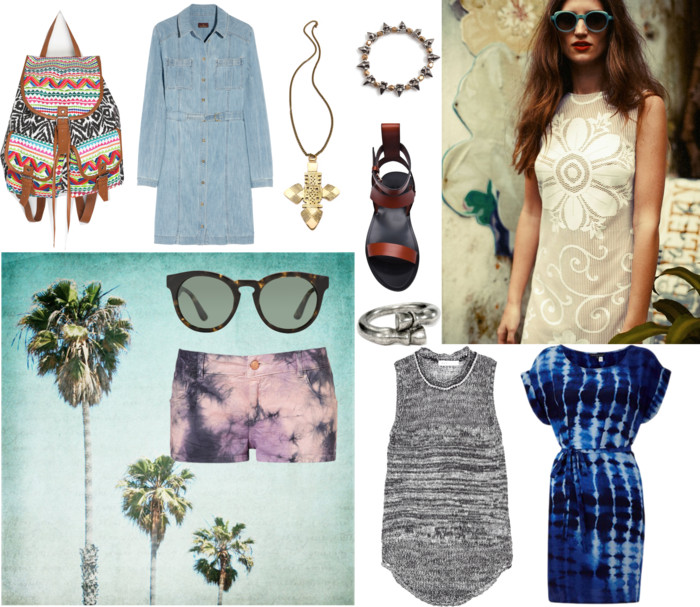 (
Ecote backpack
, Mulberry denim dress, Vanessa Mooney accessories,
Alexander Wang sandal
, Lowluv ring, Raen sunglasses, Topshop shorts,
See by
Chloé
tank
, Fuss boutique Tribal dress)
It's summer and all I want is to live in tie-dyed cotton, tribal prints, and light-washed denim. Anything breathable, really! Comprised of all colors of the rainbow, I'm ready to take on this look I like to call URBAN JUNGLE. Now all I need is a destination with some killer palm trees and lots and lots of sun. Who's with me?
Continue to take a peek at what else I'm lusting over here on Polyvore!