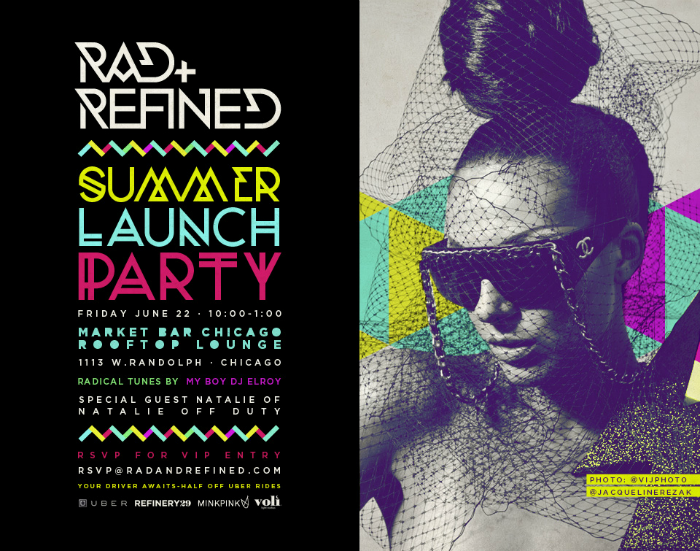 I will be flying to Chicago this Friday, not only for work, but also to attend the Rad+Refined Summer Launch party at the Market Bar Chicago Rooftop! I'm stoked as I've worked closely with the shop for some time now. They really are a mix of California cool with a little city edge thrown in. Now, who's from Chicago?! I'm ready to hit the dance floor…and get a little crazy. Dylana will also be flying out with me! Suarez sister sandwiches for all!
This event is open to the public so RSVP right HERE (everyone get's a plus one) or email: rsvp@radandrefined.com
I cannot wait to meet all of my Chicago readers in person! It's going to be well, pretty rad.