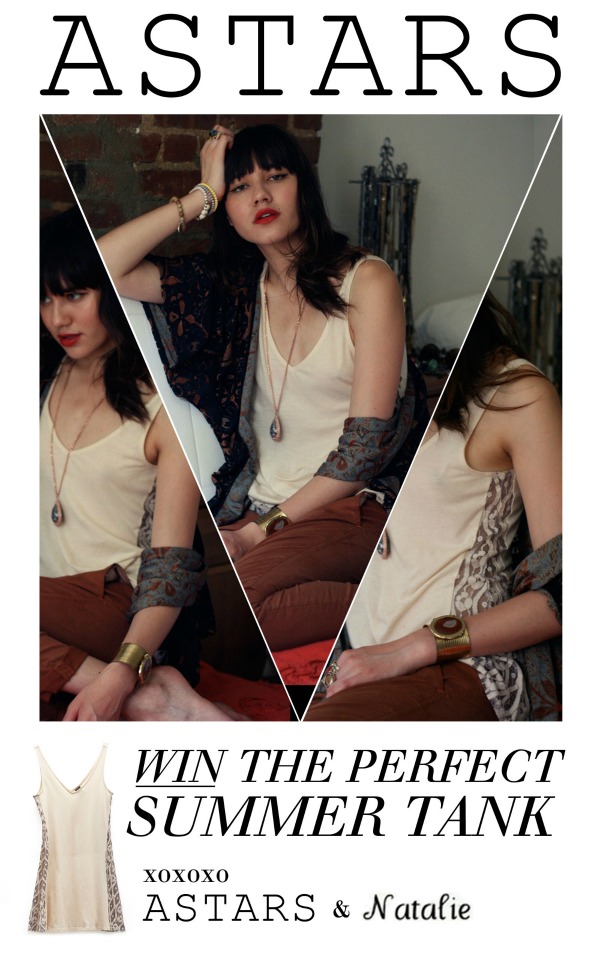 Woooo! The weekend is finally here, as is June! May flew by so incredibly fast. It may be due to the fact that I've had old friends visiting from all over the world during the past few weeks. It was as if each day flew into the next, with no real rest…always go, go, go. I really do love having fantastic company and showing everyone around the city. My favorite part though was lending my friends my clothes. My closet is totally ridiculous and looks like a hurricane went through it, making it all the more fun to get dressed in the morning. This little ASTARS tank was one piece that everyone in my house wore one day or another.
It's time I give away one of these simple

ASTARS

nude tanks to one lucky reader!
To enter simply:
1. Comment below with a valid email address
3. Like
me on Facebook
to see the winner!
Good luck! Contest runs for 2 weeks (June 2-15th)