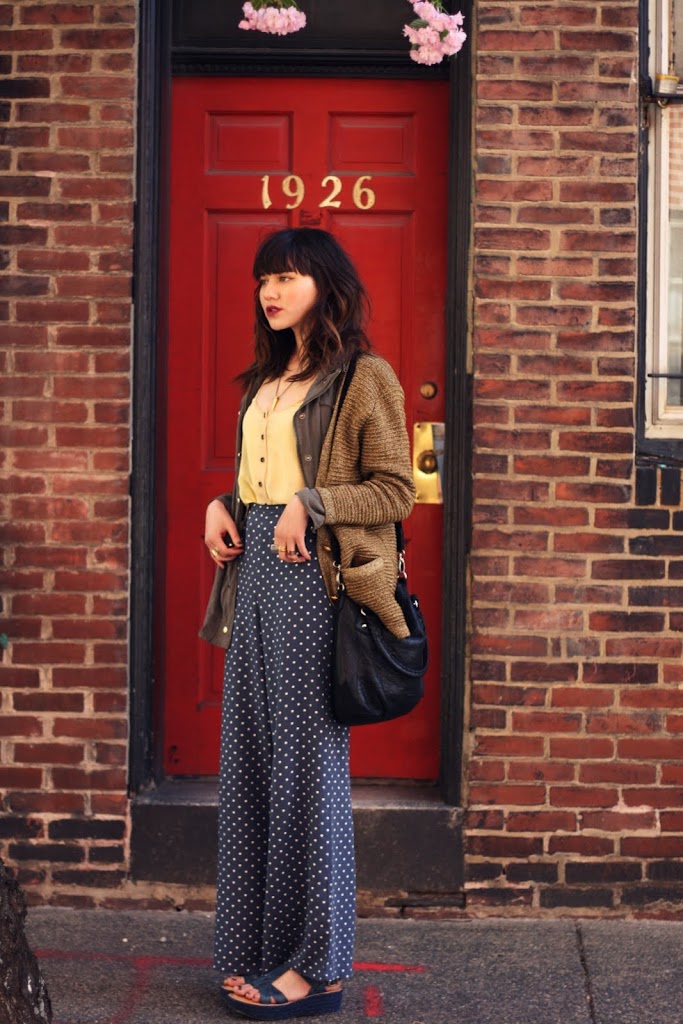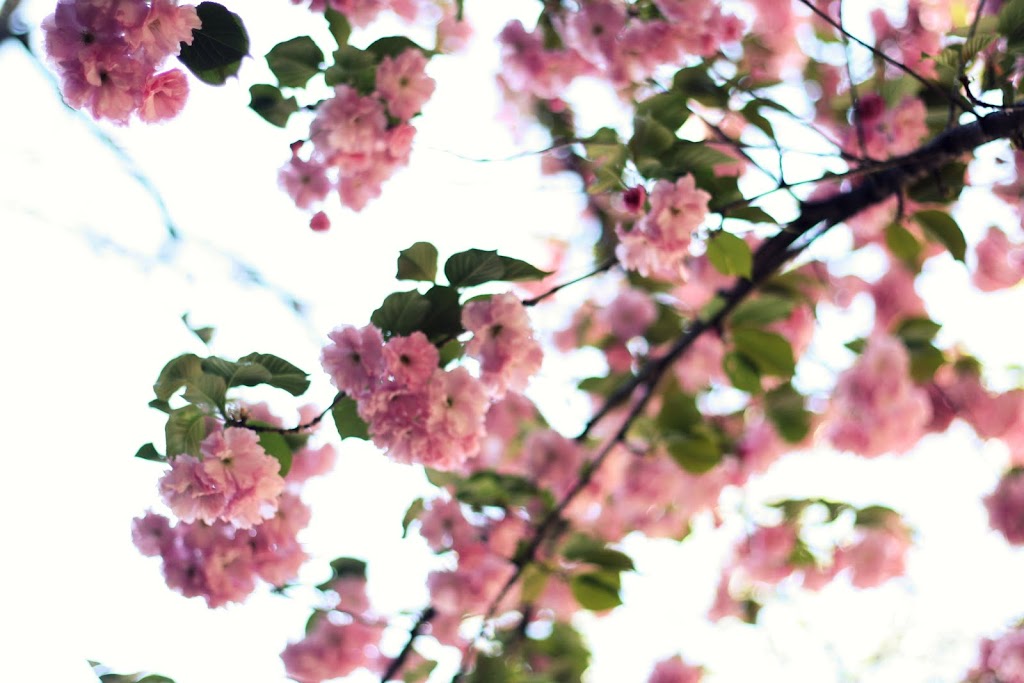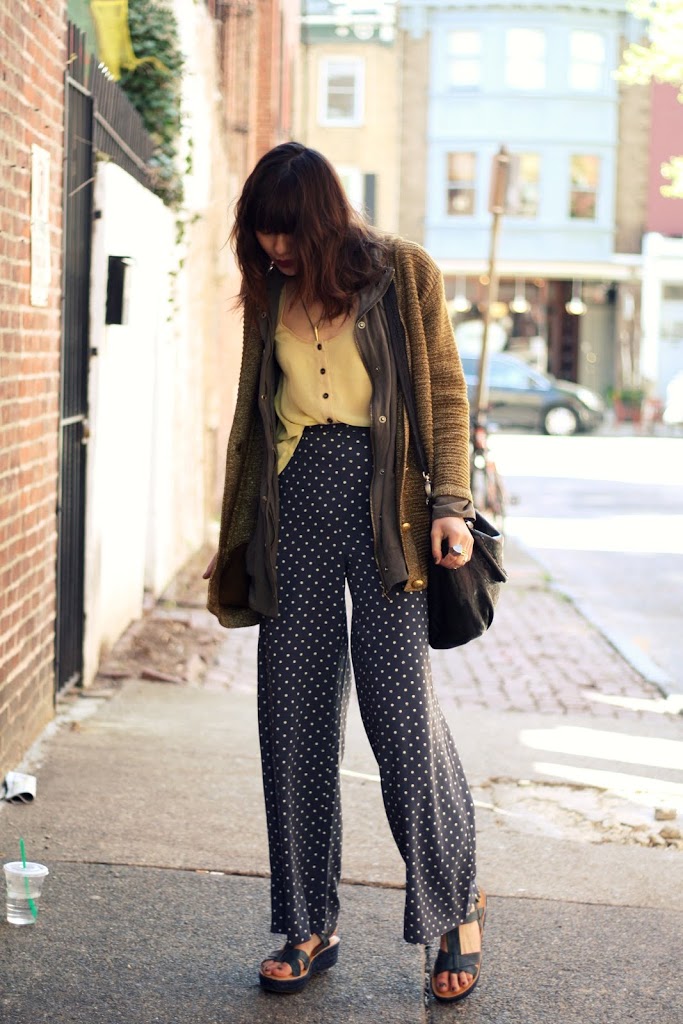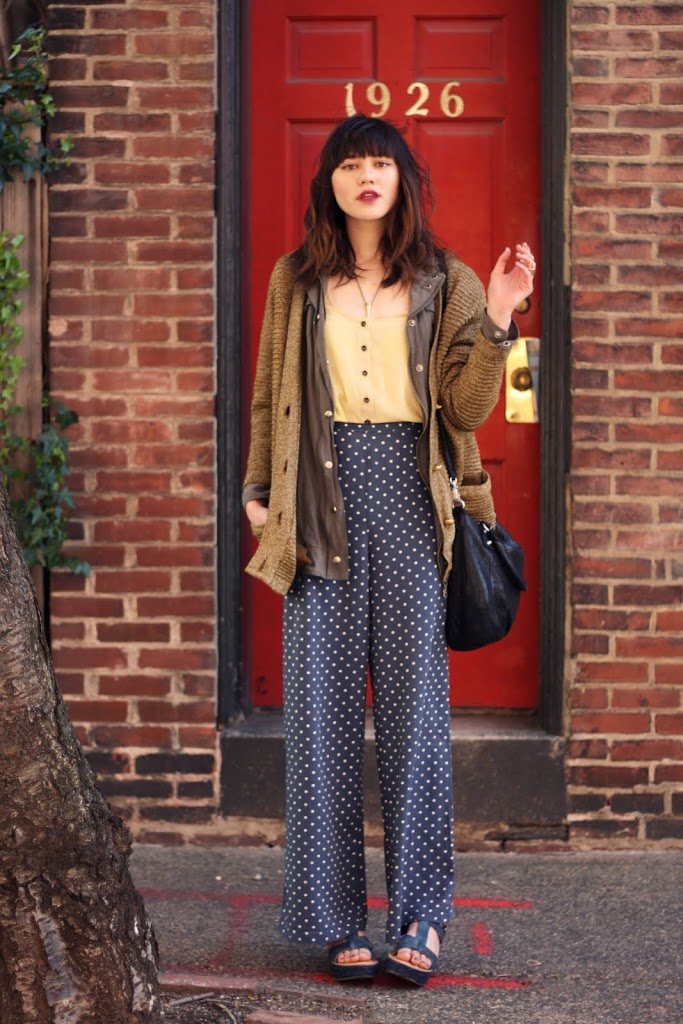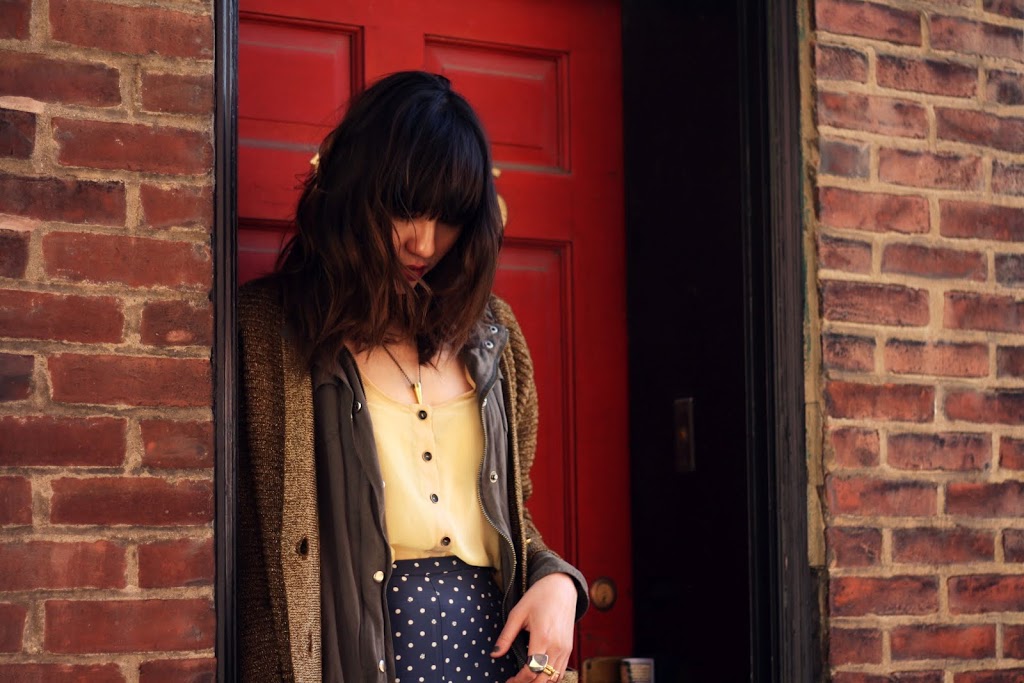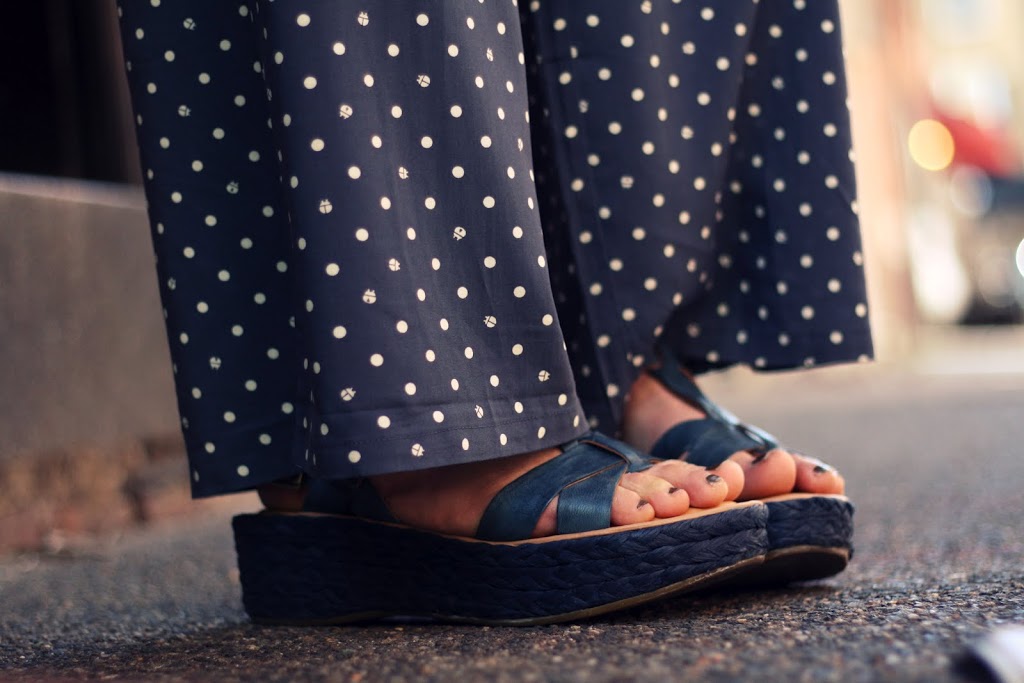 (
Something Else by Natalie Wood pants from REVOLVE clothing
, Vintage sweater, White + Warren cargo jacket,
Lucca Couture
tank,
Kork-Ease
sandals,
Liebeskind Berlin
bag,
Alimonada
spike necklace)
I am currently in Palm Springs, wide awake in my room at 8:00, after a super amazing day at Coachella! The desert sun is literally lighting up the entire house, making it hard for me, still on NY time, to go back to sleep. But I'm okay with that! I've got coffee brewing and a sick view of endless rows of palm trees. I love it here! You may have noticed, but I've been sporting all of my music festivals favorites all month, leading up to now heheh! Let's just say I'm in total Coachella "i'm going to throw on anything and go" sort of mood. Here I was snapped back in at my sister's place in Philadelphia in one of my favorite REVOLVE clothing music festival picks: the lady bug dotted "Something Else" pants. The high waist is super retro and the adorable print makes me swoon. With some platform sandals which make me feel like the Spice Girl (i've always secretly wanted to be), I hit the warm city streets! It's Spring…and I'm getting funnnkyyy. Palm Springs hasn't been so happy in the weather department, but looks like things are changing today! I think we all deserve a bit of heat after tolerating the massive amounts of wind last night!

Follow all of my COACHELLA updates instantly on Twitter and Instagram (natalieoffduty)!
I can't wait to tell you my stories on here soon!