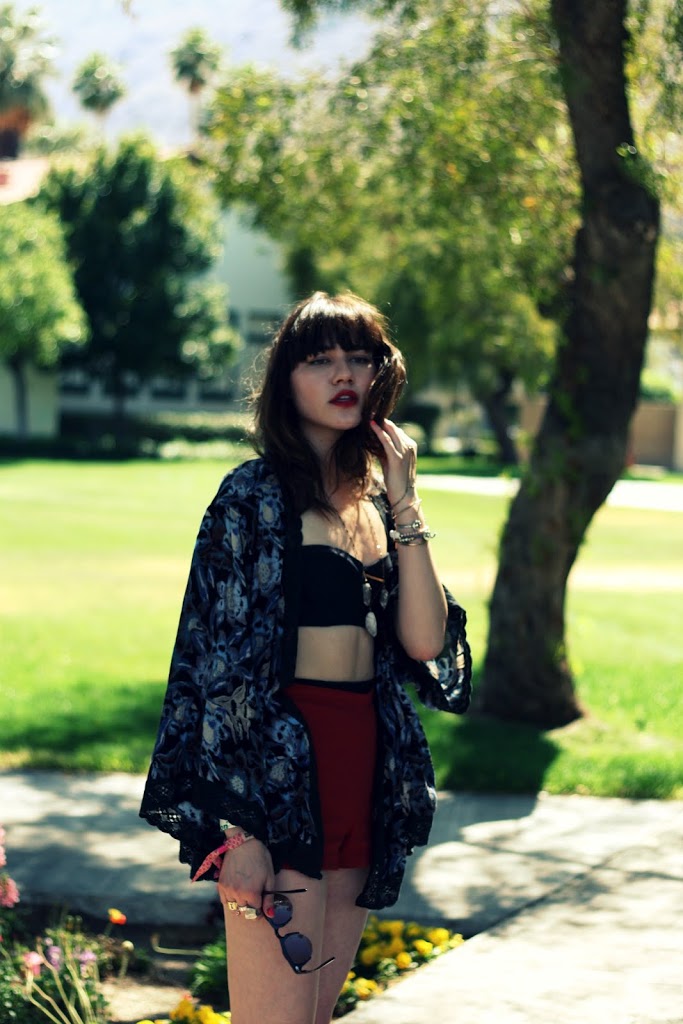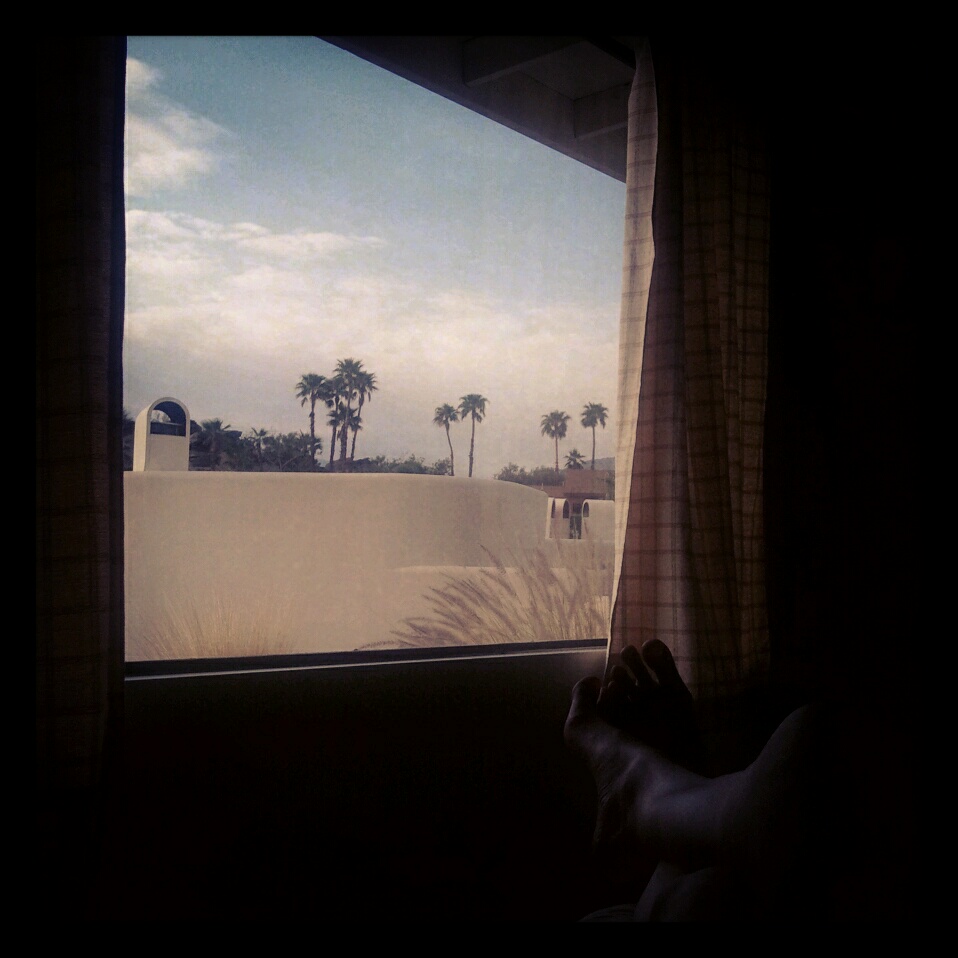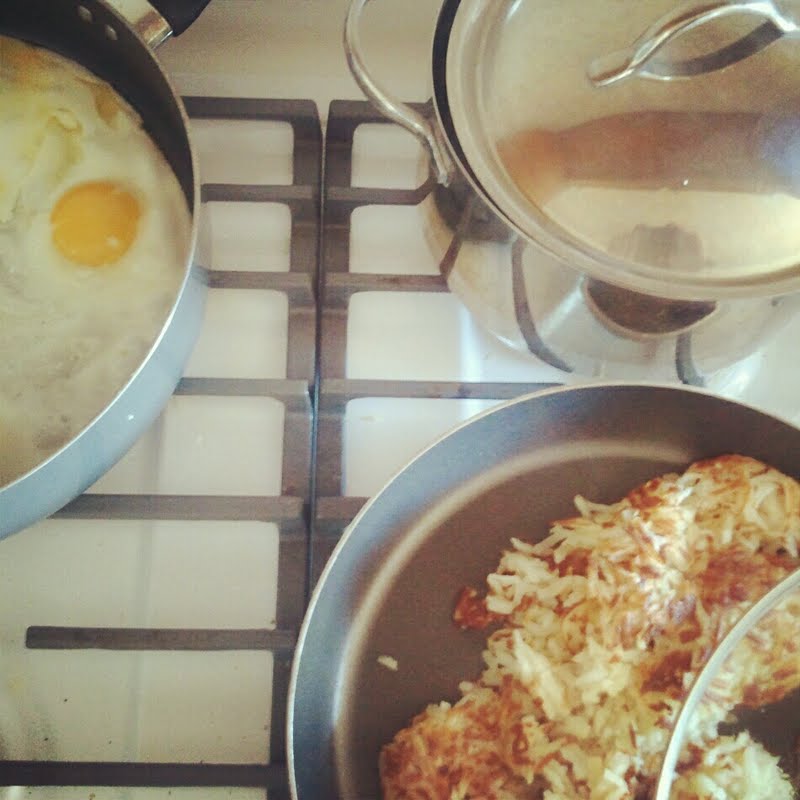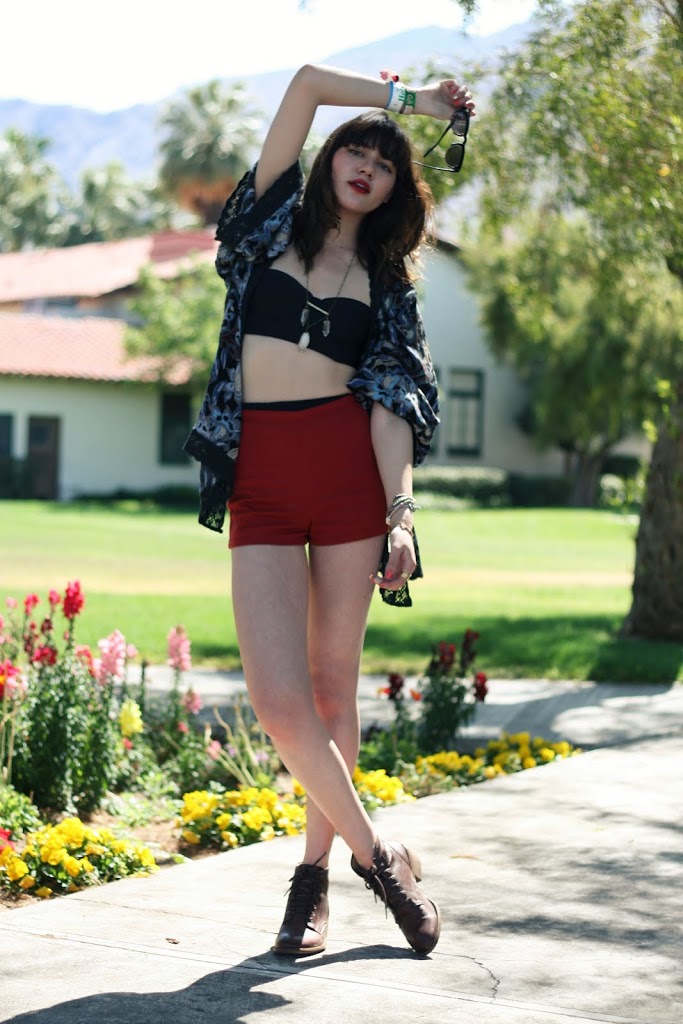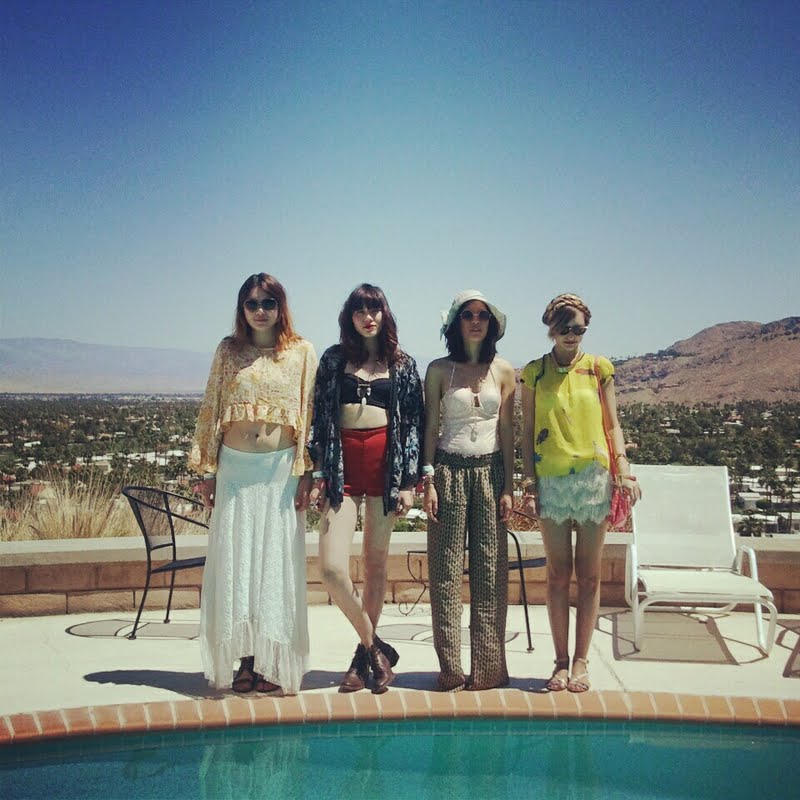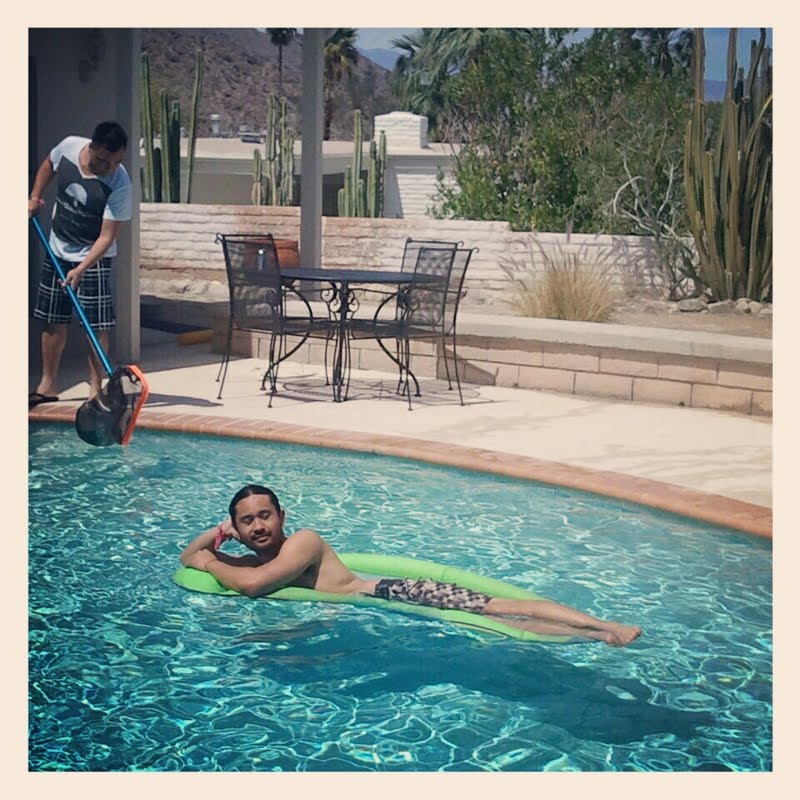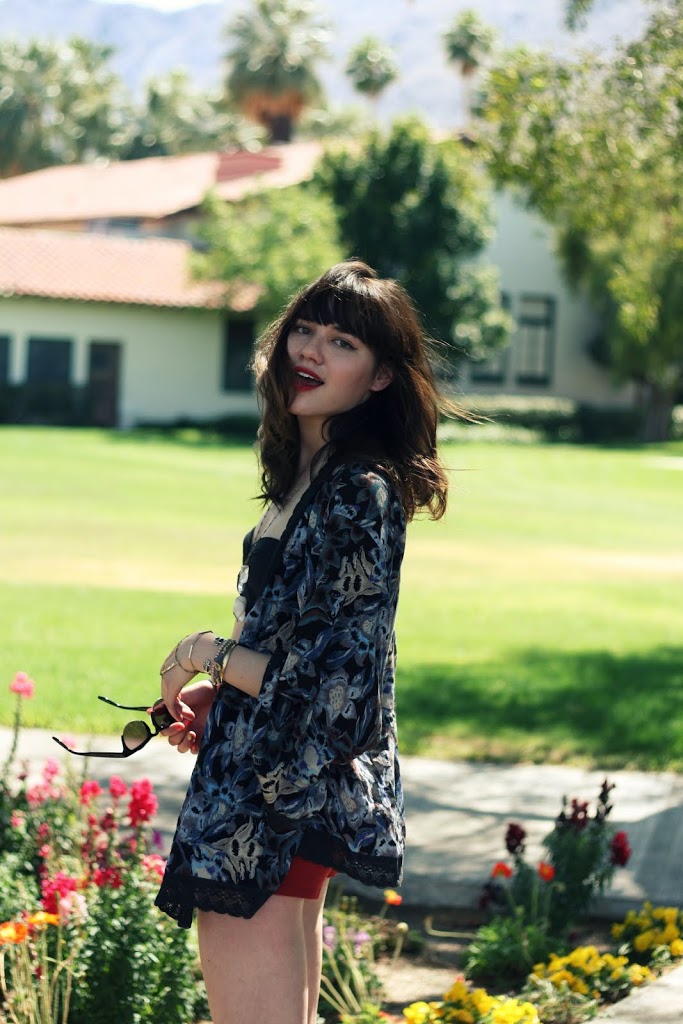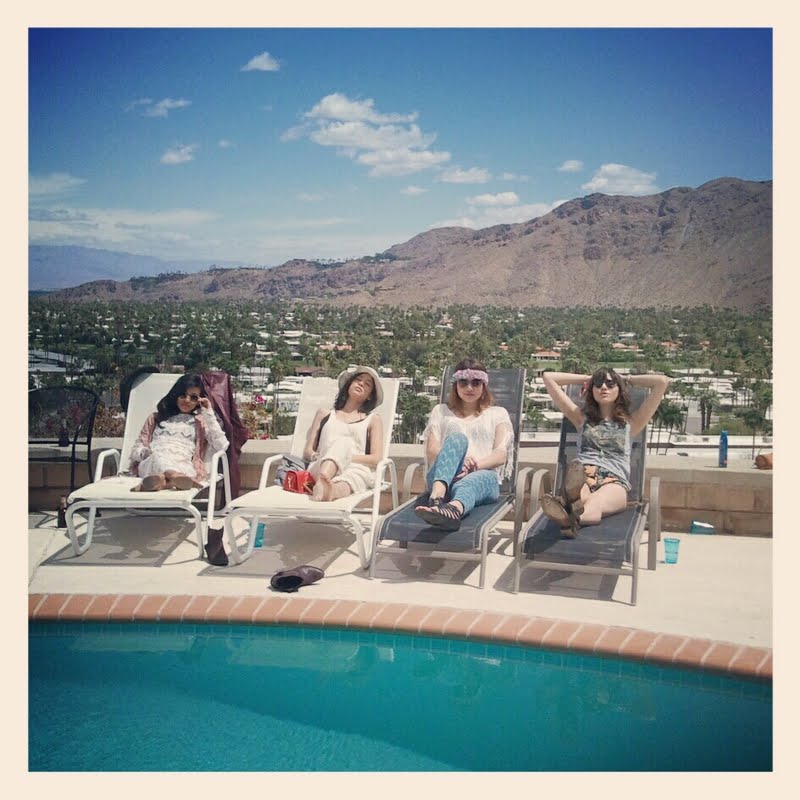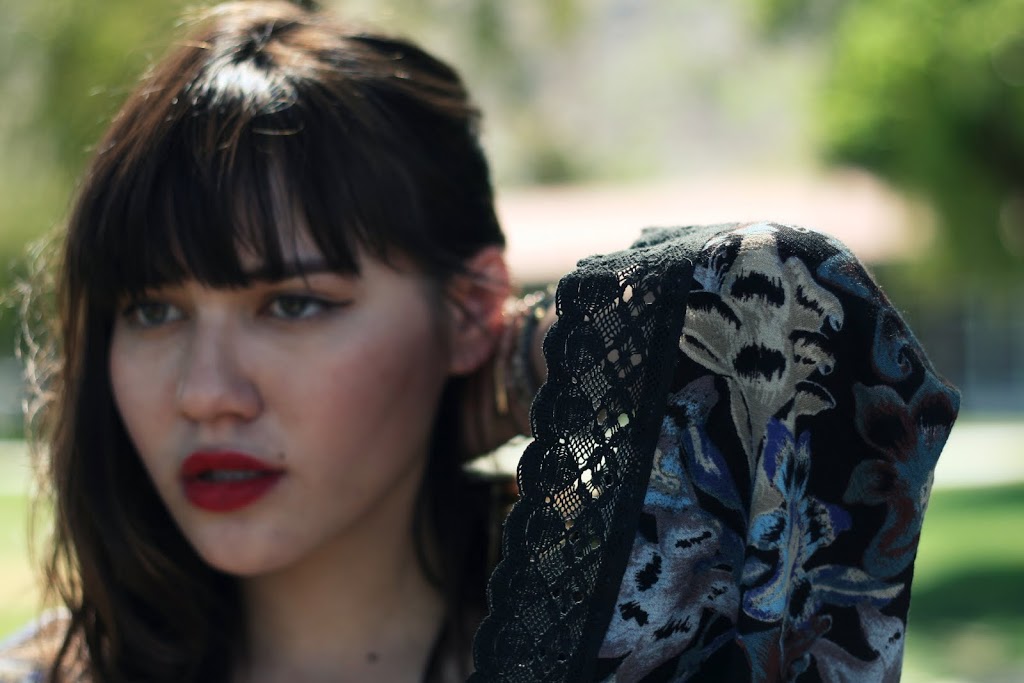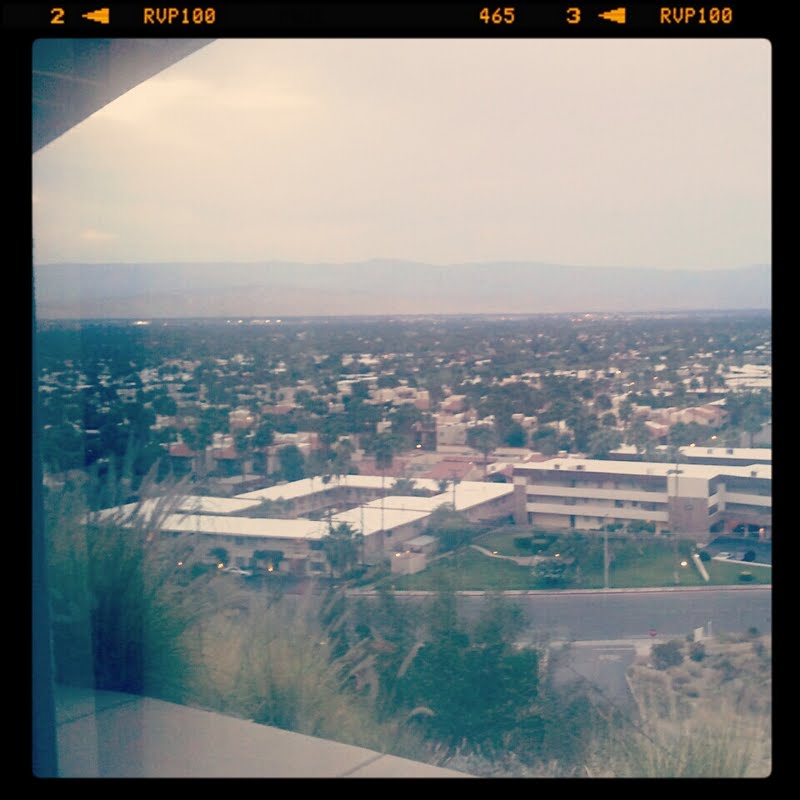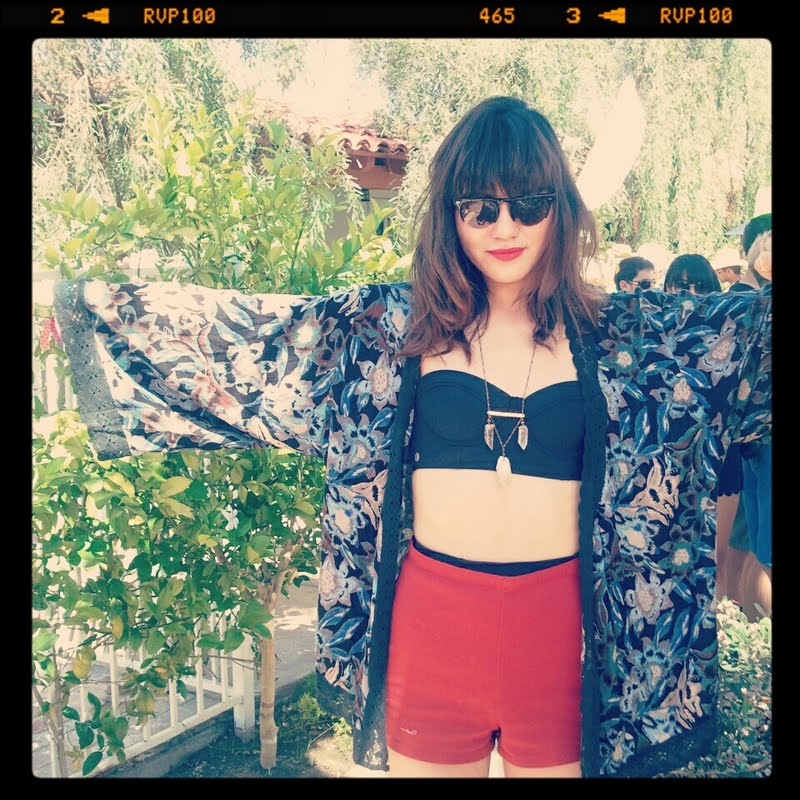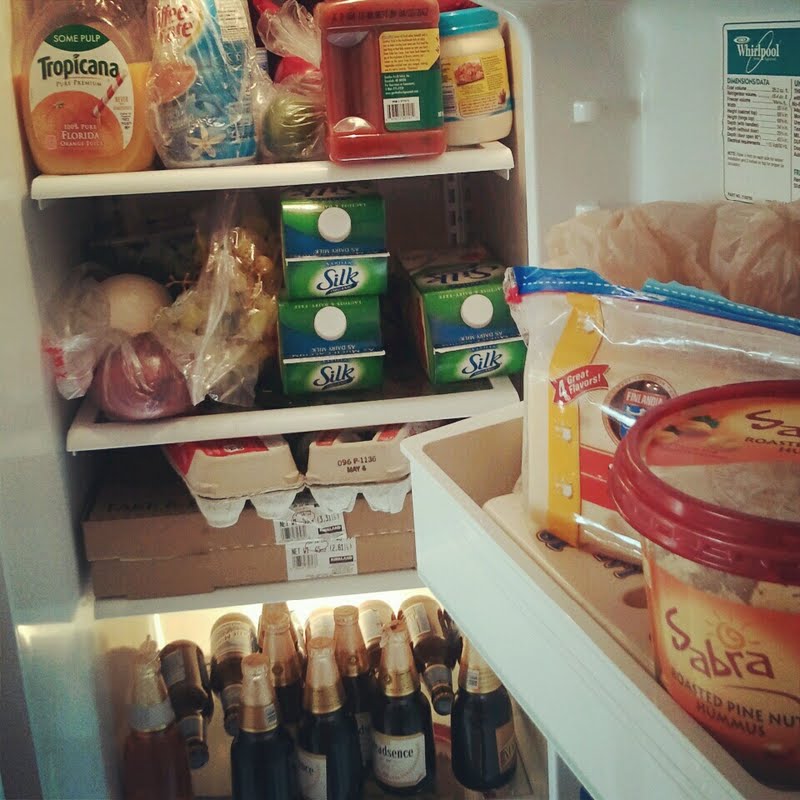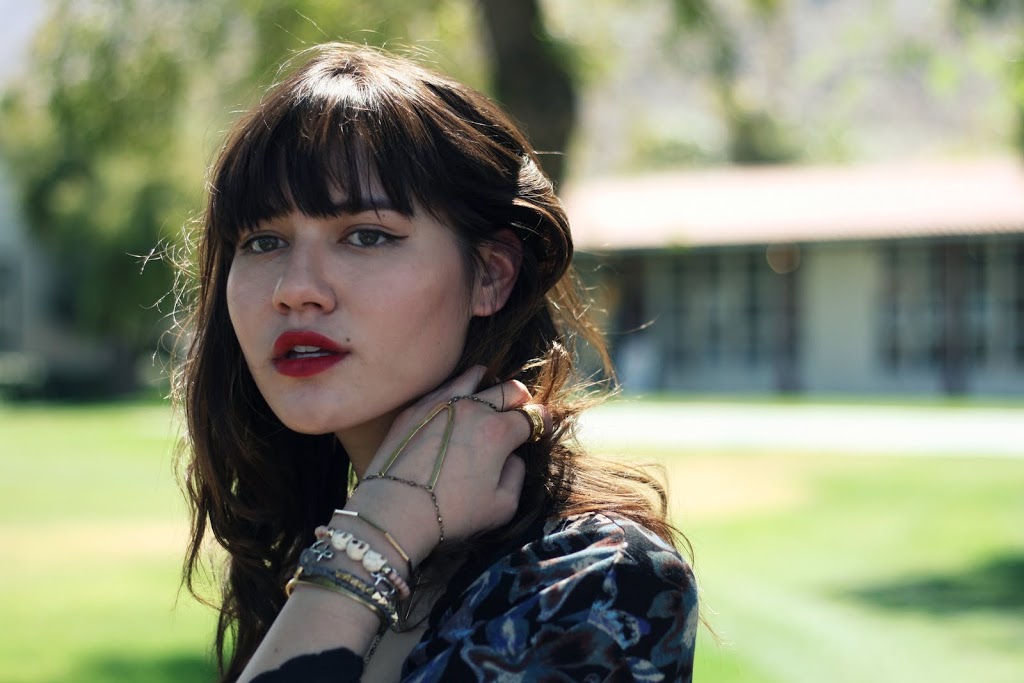 (Posso x Volcom bikini, Forever 21 shorts, Free People REVOLVE kimono, Frye "Carson Lace-Up" boots, Thread & Stone necklace/ring bracelet, Penny Royal Studio anchor cuff, Wanderlust + Co skull bracelet)
Spending my time in Palm Springs at the
Threadsence
house was just pure insanity…and PURE BLISS. The house was killer. Perched high up on a mountain, overlooking all of Palm Springs, it was our little mystical desert retreat. And oh yeah, we had about 12 people staying with us. Talk about a party! Once the hot sun woke me up, I was first in the kitchen, fetching us all some coffee (so much needed to get us through the long Coachella afternoons) and of course, kicked on the stove top for some all American breakfast. I swear we had every single delicious (cough, cough
processed
) piece of food from Costco in the fridge. It's the only way to go during a roadtrip, agreed?
Us girls always found ourselves by the pool, wearing probably some of the craziest outfits known to man. The dudes, on the other hand, thought jumping from the roof into the pool was more fun. Our rooms were covered with clothes. Clearly, we all overpacked. Floral shorts here, bikini tops there. The place was a mess! Together, situated by the pool, overlooking the mountains, I got a very Valley of the Dolls vibe. Retro, vintage, and oh so…California. Threadsence, you do us well 🙂
Be sure to visit the
Threadsence blog
to watch our house videos, shop, and see all the updates on COACHELLA, my absolute favorite music festival! My friends at Threadsence nail it every time.