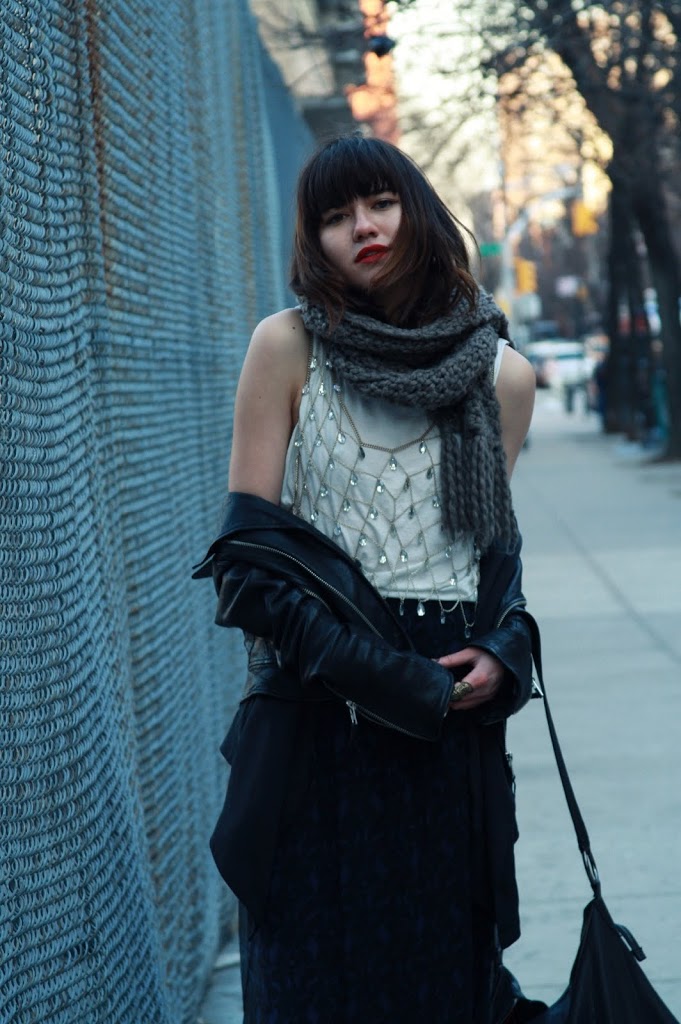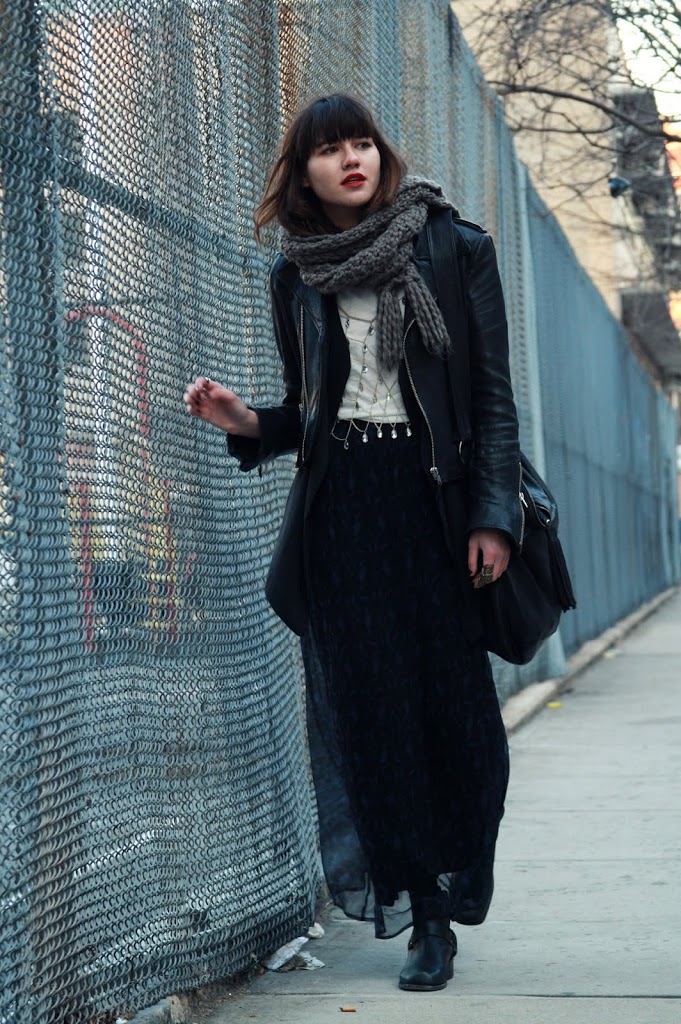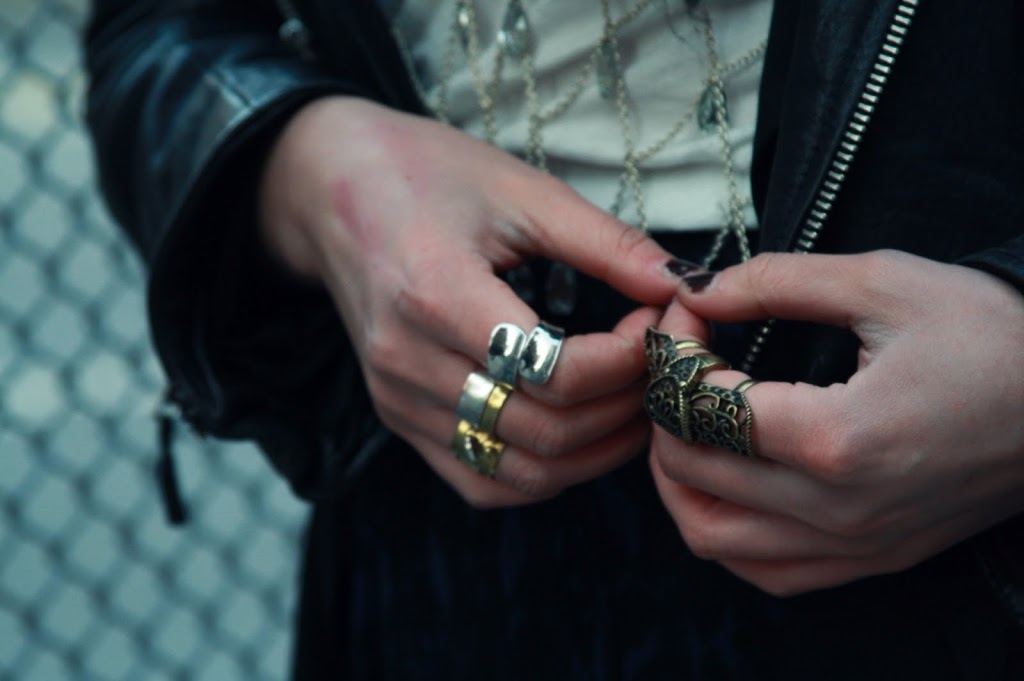 (
Chan Luu
chained tank and skirt, True Religion jacket,
Shop Goldie knuckle ring
,
Poshlocket
silver ring,
Jewelmint
key rings)
Just a few days ago I finally found the perfect apartment here in NYC and already, my life is going through a lot of changes…for the better of course! I cannot wait to give you a glimpse into my new place! It's so crazy, after coming to New York and not knowing anyone at first, this city, of all places, has slowly become the center of my life! There are still many little corners of the world that I can still happily call my home though. After bouncing from city to city, it feels nice to have this one place that I can call my own. Decorating is going to be the fun part! Even with settling down, I think I'm still very much the gypsy! It's no wonder I gravitate towards loose layers and long, oversize skirts. Right now, I'm in love with these two pieces by Chan Luu. The body chain, with the dangling jewels, is probably one of my favorite pieces in my entire closet. It looks so pretty hanging as well…I could look at it all day! The skirt, another personal favorite of mine, just makes me want to go dancing. I will for sure be packing these babies next month for my Coachella escapade. Forever there will be a little gypsy in me.