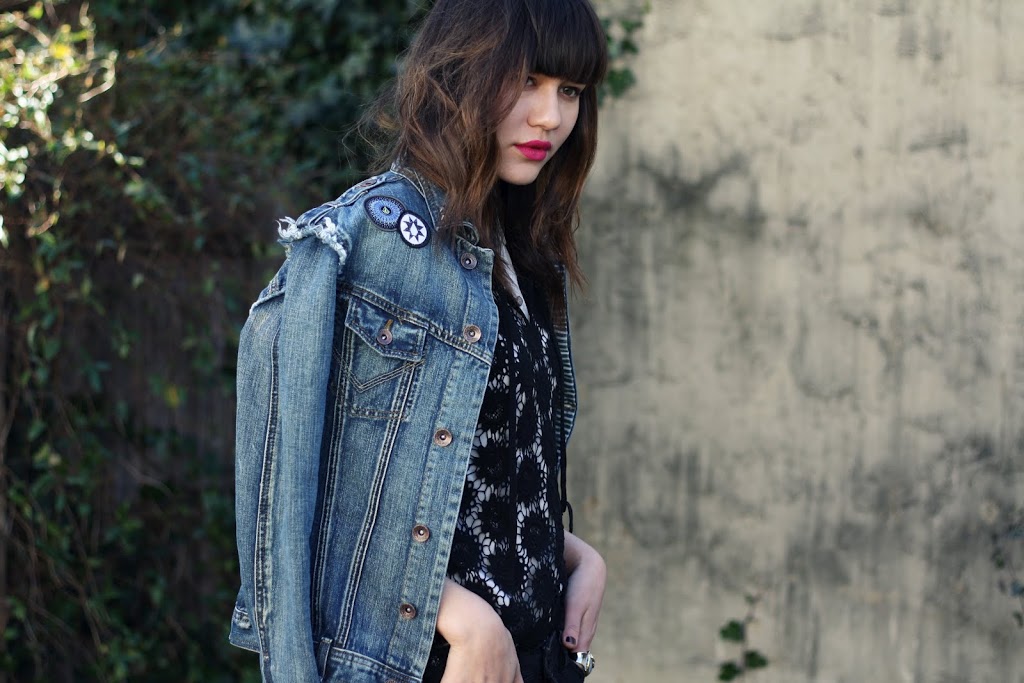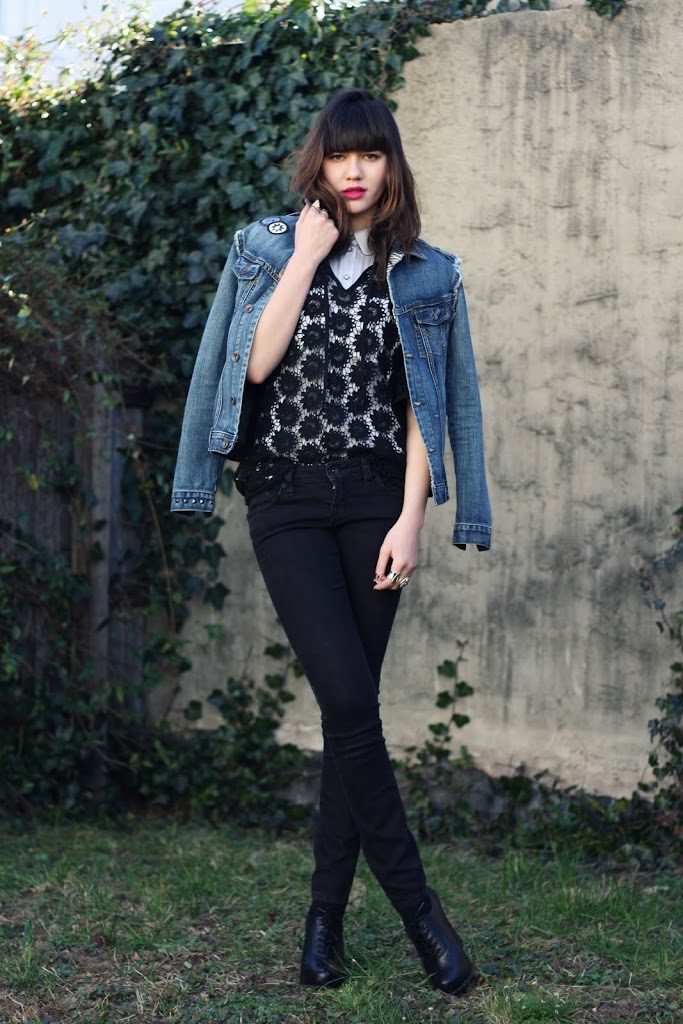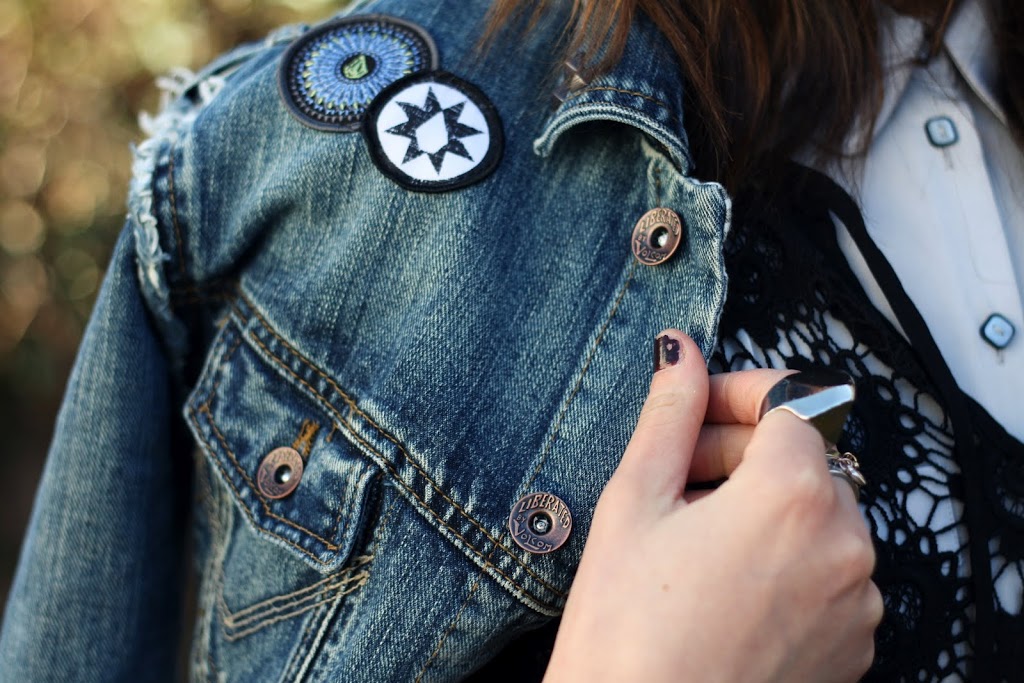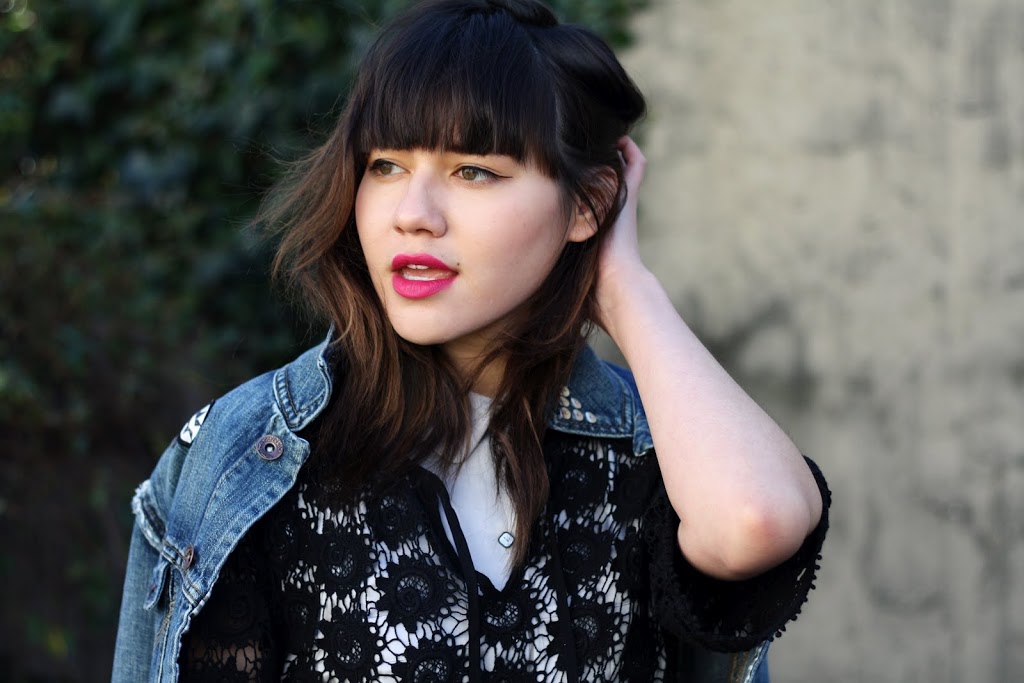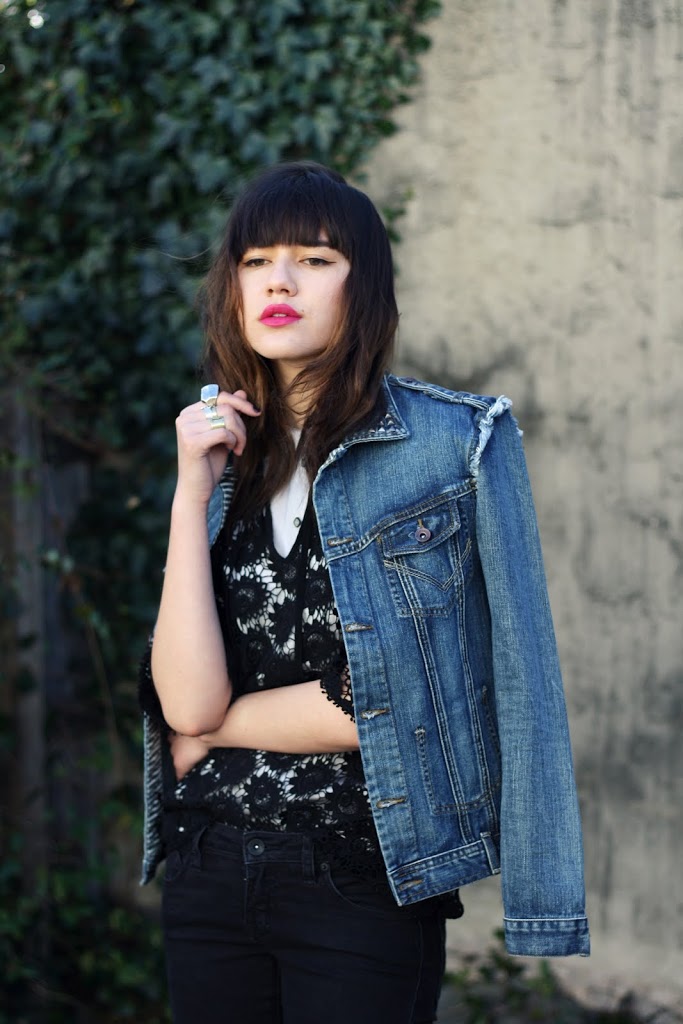 (
LAmade "Palma" tunic,
J Brand "Ready-To-Wear"
silk tank,
Volcom
denim jacket and
Volcom "Pistol" jeans
,
Kork-Ease boots
,
Estée Lauder
Pure Color lipstick
in "Fuschia Velvet")
Crochet knits always gets me thinking of summer, the heat, and killer music festivals. Basically, I've got the west coast revelry, Coachella, and Palm Spring desert skies on my mind. I'm particularly obsessed with this crochet tunic by one of my blog sponsors,
LAmade
. Their pieces which just embody the California lifestyle, always making me a bit homesick. Where's the sunshine NYC? We could use some of you hehe. Another piece that will travel with me east to west and everywhere else in between is this amazing
Volcom
patchwork denim jacket. I feel like making it more like a memory jacket…continuing to add my own patchworks on it from new places that I visit. How sweet would that be? I want to showcase all my favorite moments right there on my shoulder with patches, stamps, scribbles, studs, and anything that comes my way… I see it being super road-tested by the time I'm through with it.