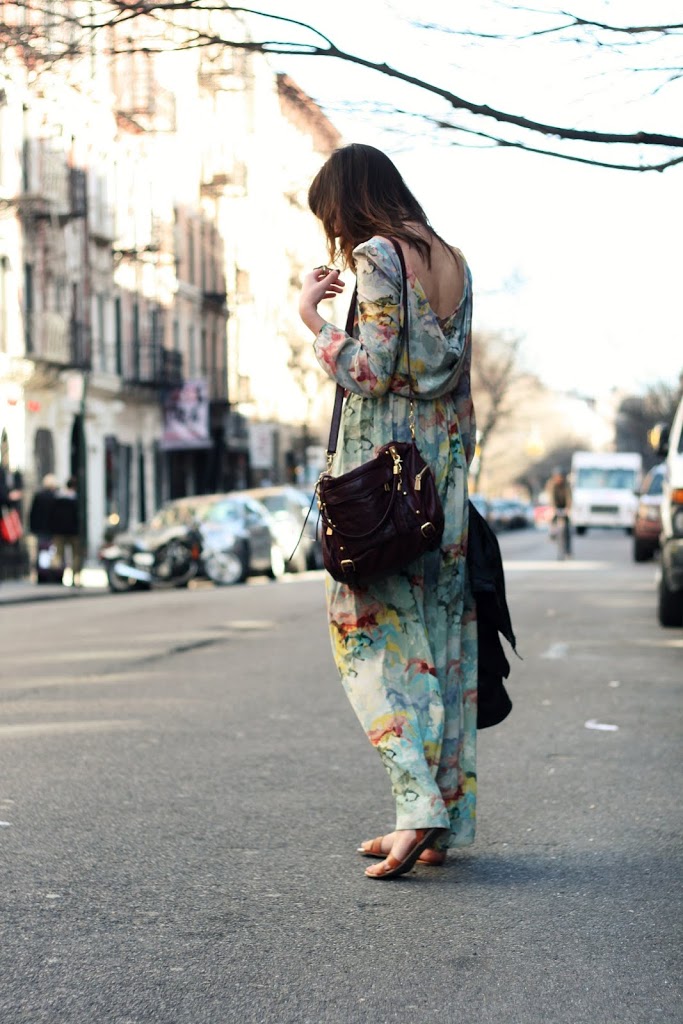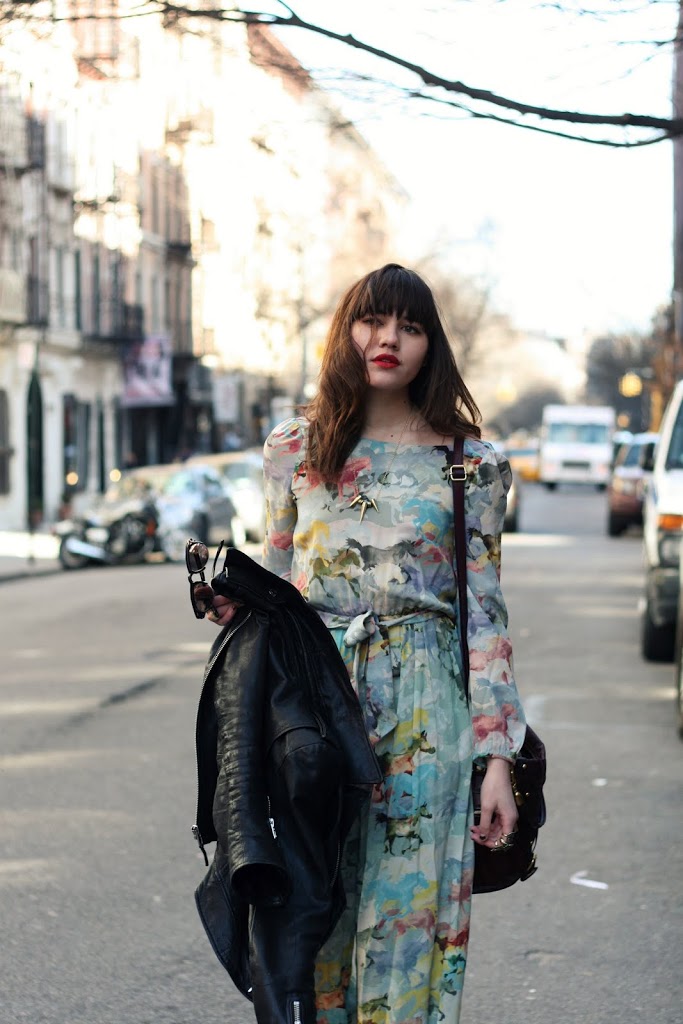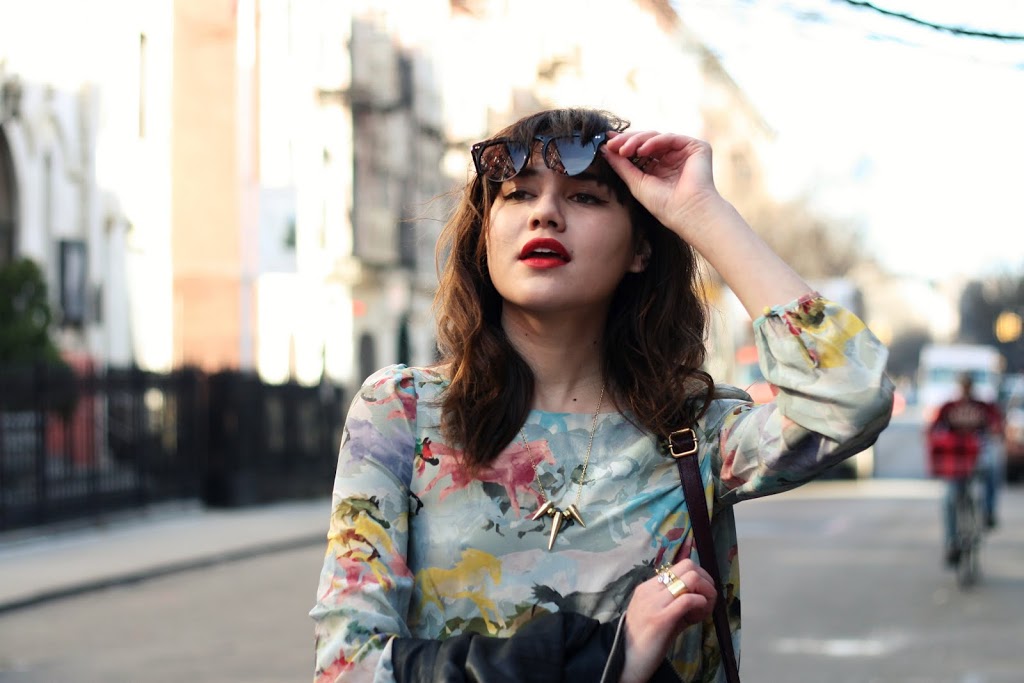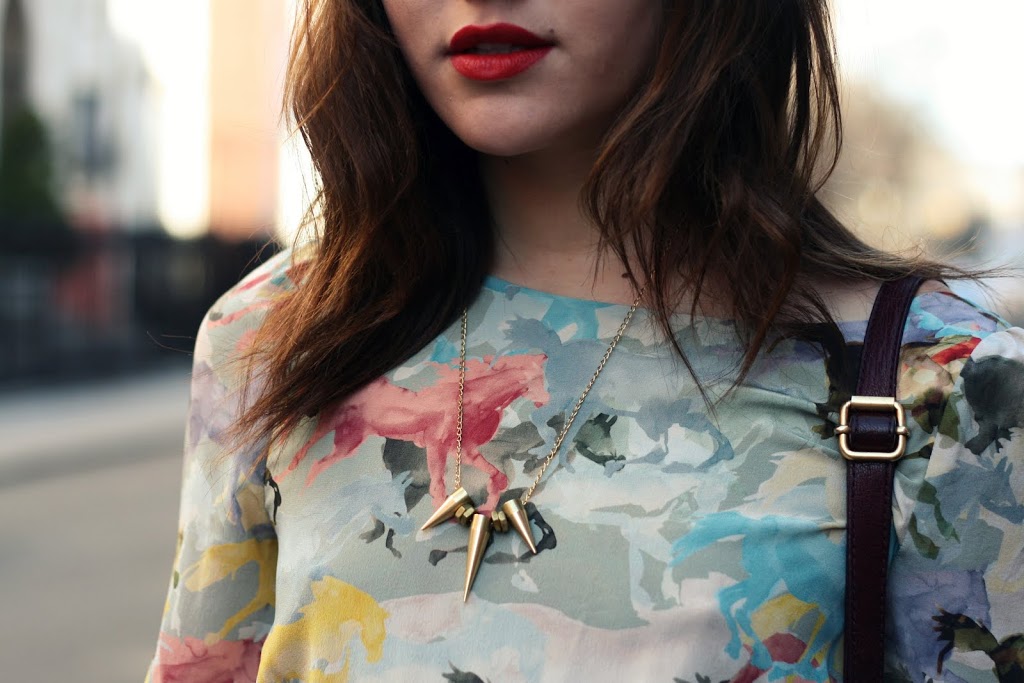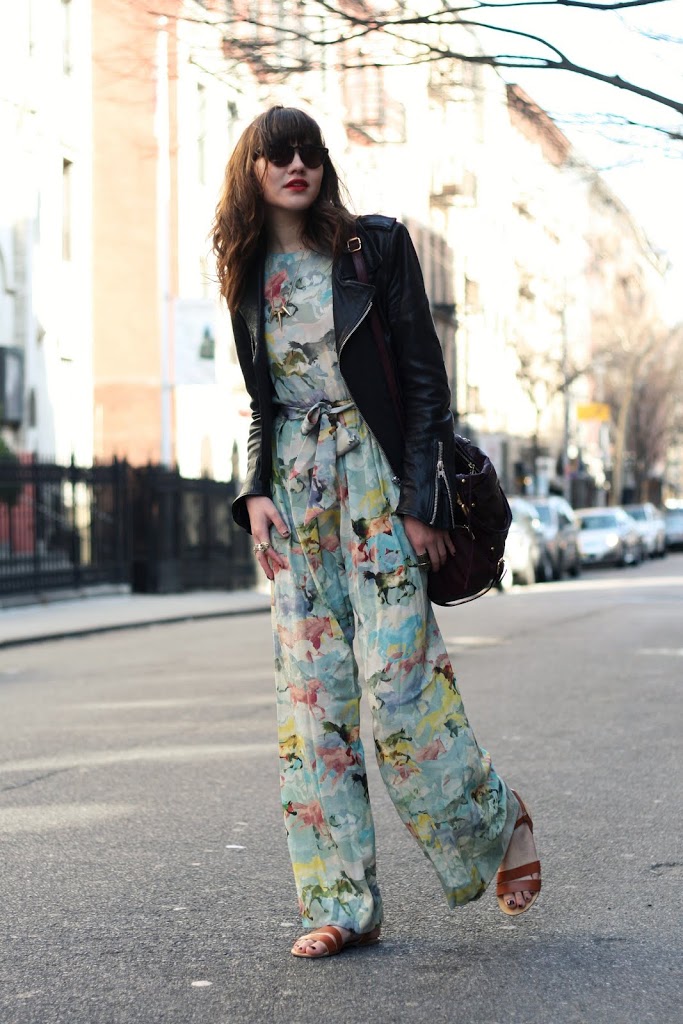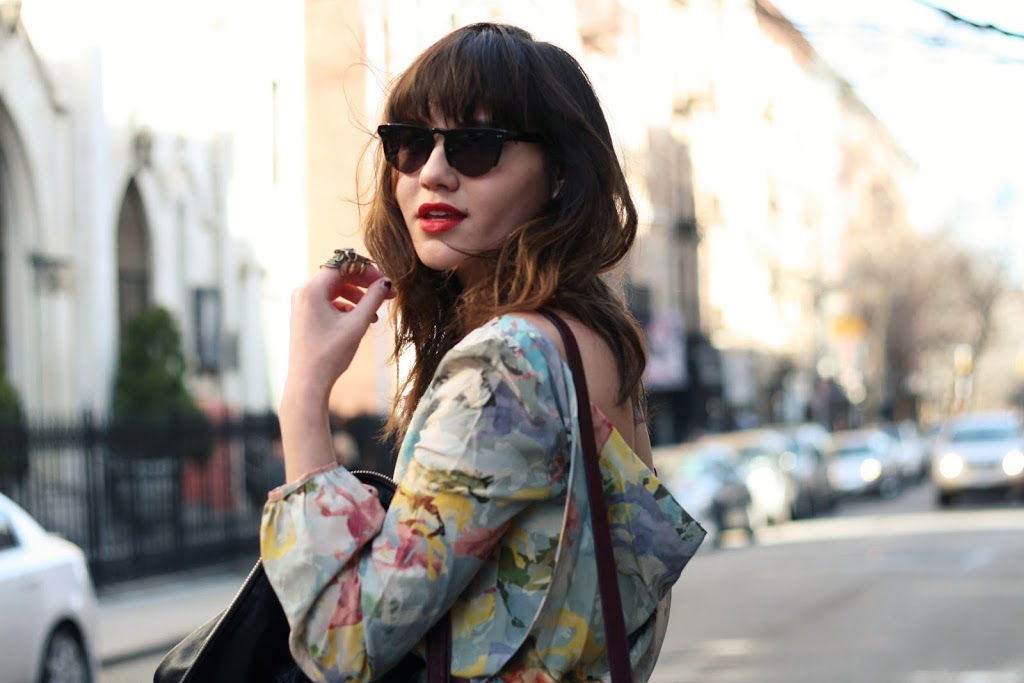 (
Ainsley
printed jumper, True Religion leather jacket,
Steve Madden sandals
, Rebecca Minkoff bag,
Alimonada 3-spikes necklace
,
Rad + Refined Chloe Sevigny for Opening Ceremony sunglasses
)
Weekend, you are almost almost here and I cannot wait! My big sis, Dylana, is coming to town, meaning it's bound to be a great next few days! This week has been insane. It feels like I've seen EVERY single apartment on the market here in New York. Moving is just a total pain in the behind, but I'm not letting it stress me out! Being one of those crazy Chinese feng shui girls, I'm a little picky. Instead, I've decided to spend one of the most beautiful, spring-like days this week bouncing around the East Village in a playful printed jumper by NYC designer Ainsley. This one's a bit different. It's splashed with pastel-colored horses yet the open back makes this onsie a bit sexy. Anything that has to do with wild horses gets me. Even on my desk, I've got this giant wild horses poster, you know…just chilling there, waiting to eventually be hung up. Spikes, on the other hand, made this otherwise sweet look, a bit more me. I've recently ordered a few pieces from one of my new favorite jewelry shops Alimonada! The amount of body chain armor I own is getting insane, but at least I've got some killer protection right at my fingertips.
Gahh, I'm excited to finally spend this weekend crashed on the couch. My friends and I have a burrito movie night planned. Lord knows we need one after this bizarre yet beautiful week! Oh, and let's get some Doors up in here (Jim Morrisson? HELLO)