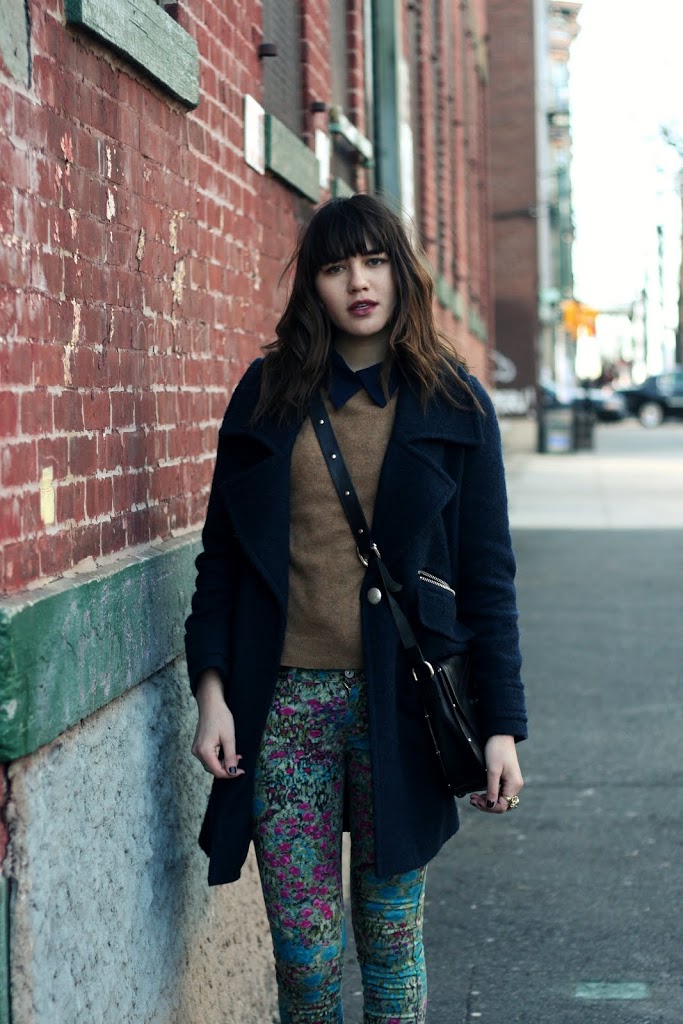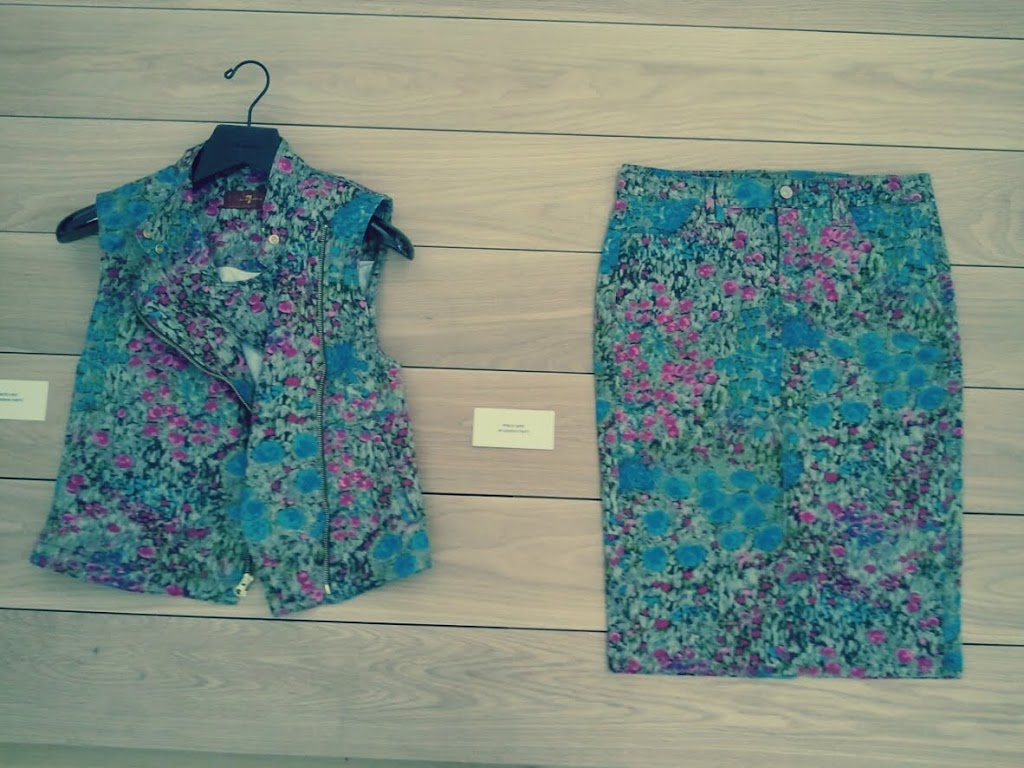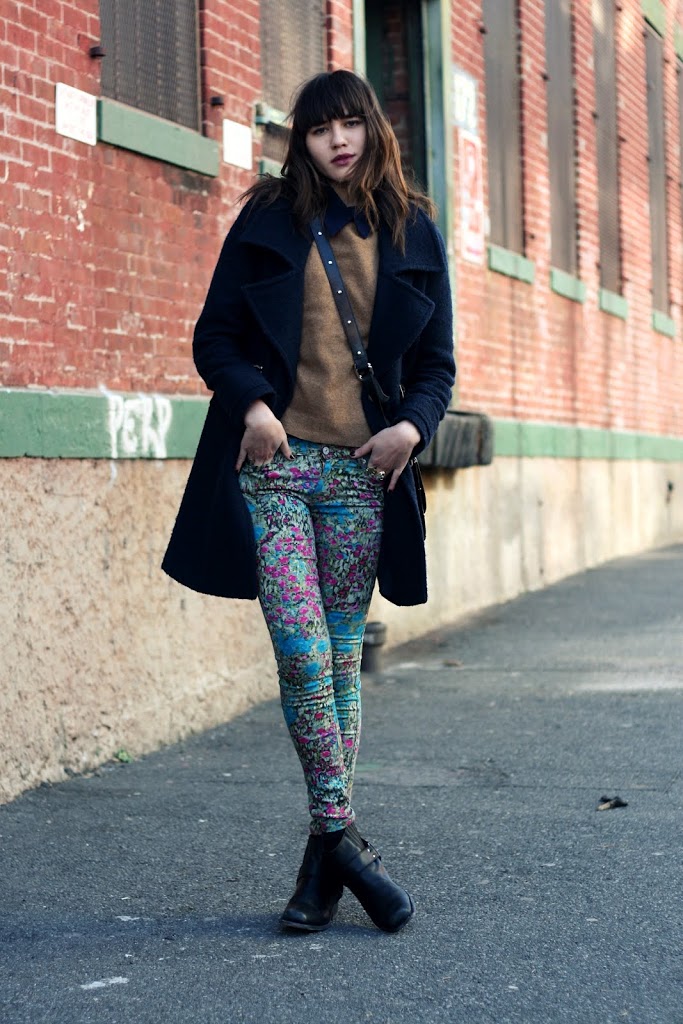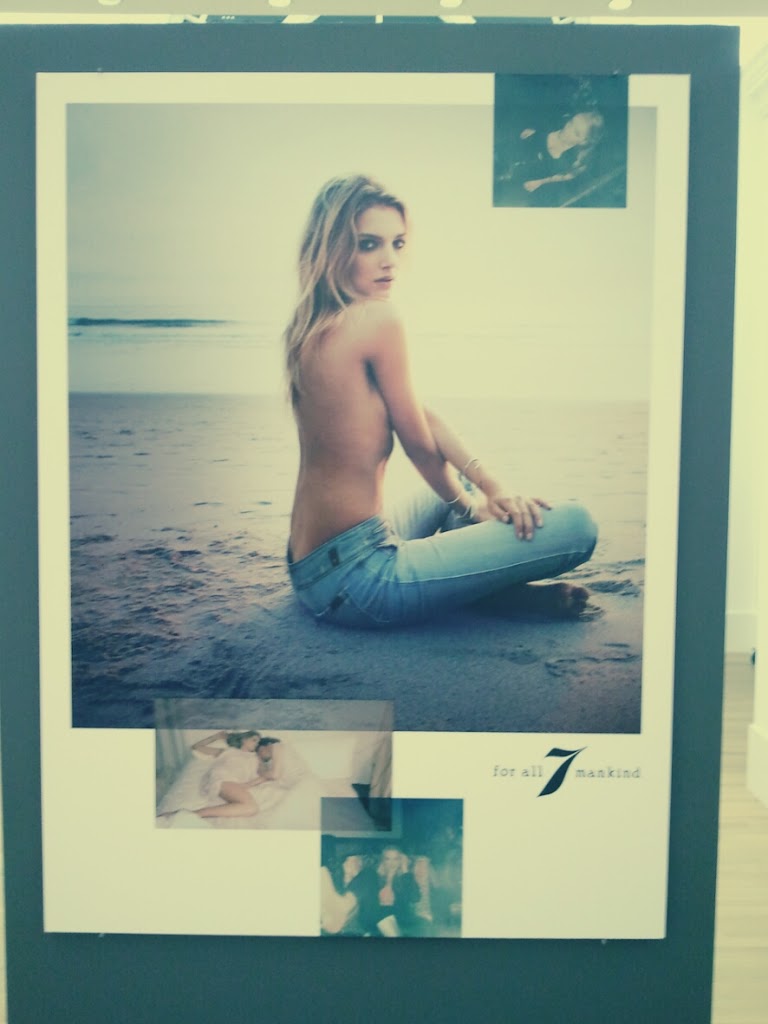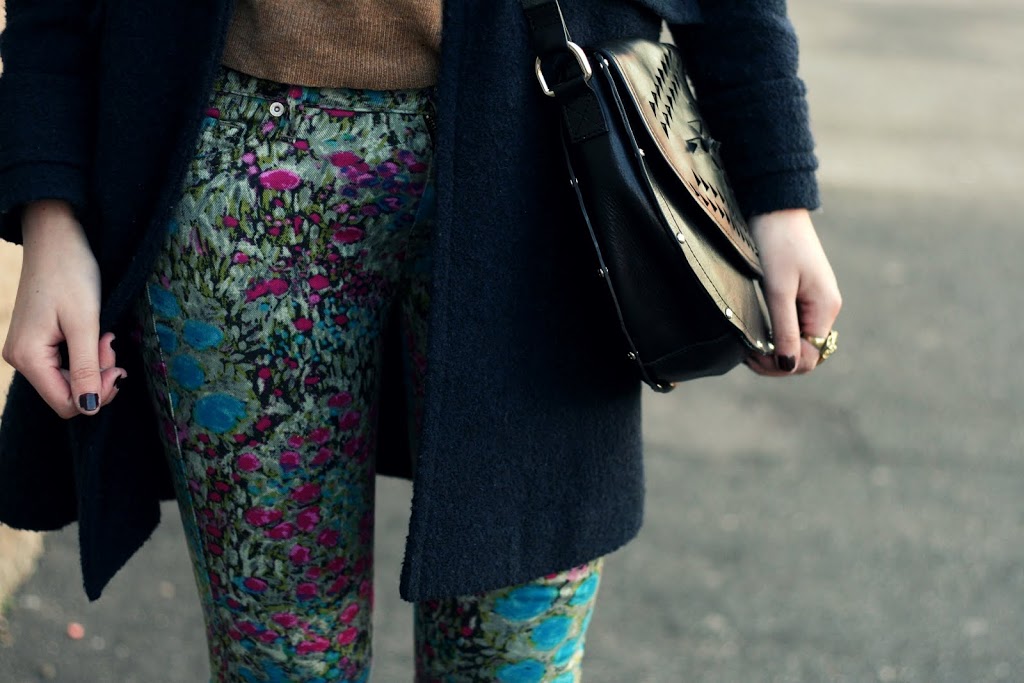 (
Joie
coat, Vintage sweater,
Club Couture
blue shirt,
Seven For All Mankind "Garden Party jeans
, Dear Fieldbinder boots, Rebecca Minkoff bag)
Spring is quickly approaching and the only thing I have on my mind are floral prints. Floral denim in particular! I recently attended the 7 For All Mankind event here in New York in celebration of their Spring campaign featuring the gorgeous Lily Donaldson, shot by James Franco. The campaign, shot on the coast of LA, featured videos, candid party images, and super hot denim…all which brought back memories of home. I miss the sun and beach so incredibly much! And imagine…James Franco frolicking around with his camera and a bunch of hot models…why wasn't I there eh? Anyways, I snagged this amazing pair of "Garden Party" jeans on my way out and I still, I cannot stop staring at the print. I love the mash-up of mini flowers! Slipping into these before a full-day of apartment hunting in Brooklyn definitely made the day a bit brighter. It was SO freezing and so I layered a button-down under a heavy wool sweater and coat. Even after all that work, looks like I'll be relocating, but still in Manhattan! It's hard to leave the island once you're in it!