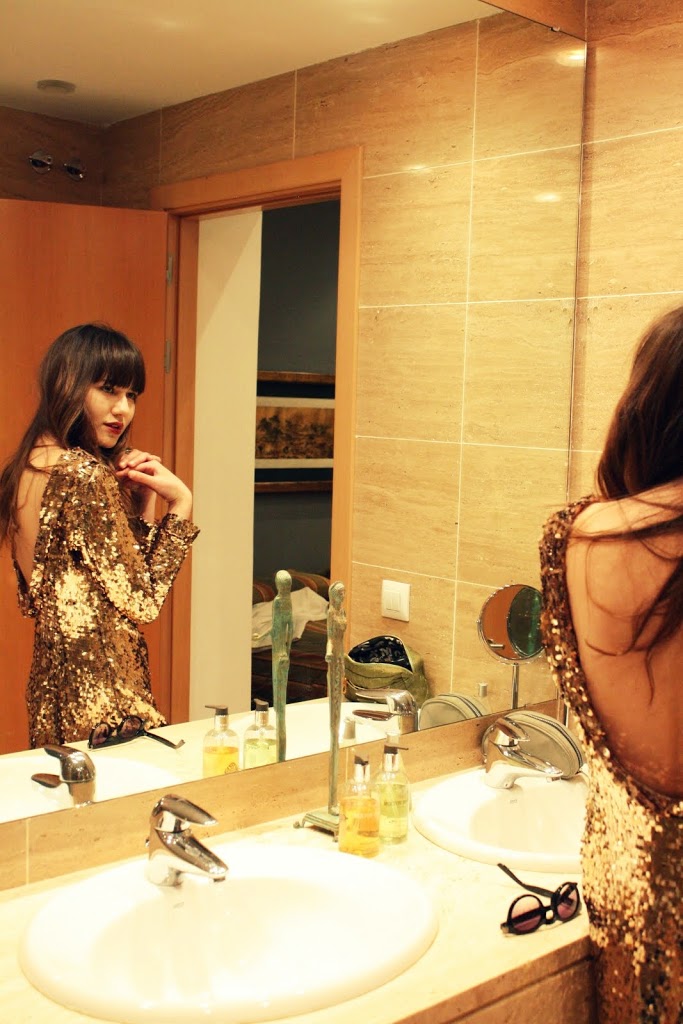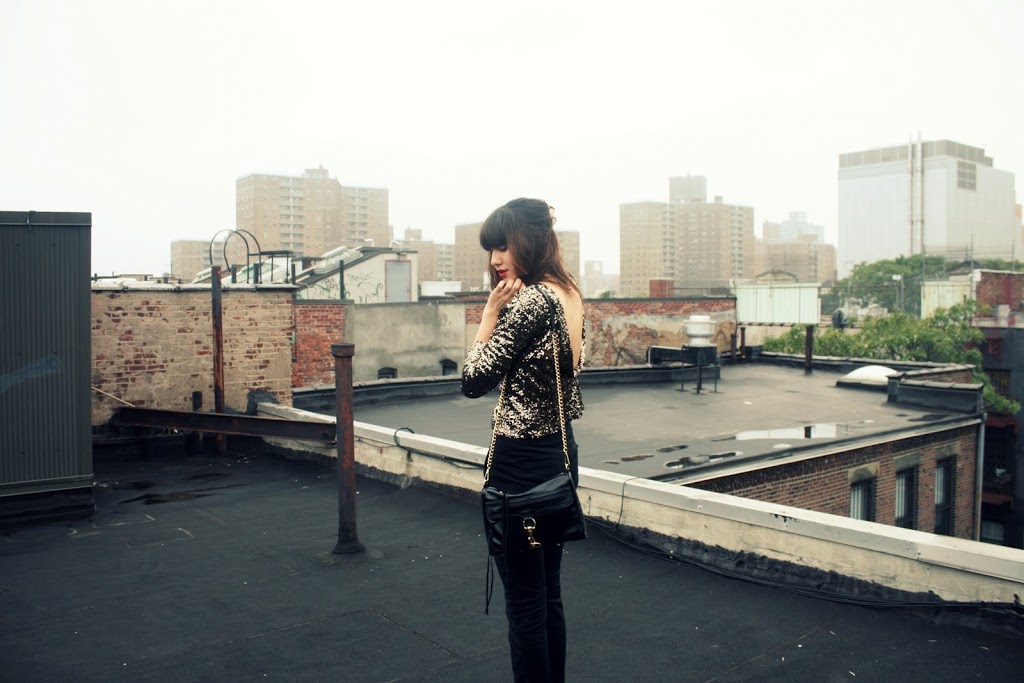 (Wearing the Disco Pony "Natalie" dress and blouse from Barcelona to NYC!)
Can you believe it's been exactly a year since the birth of the beautiful Disco Pony "Natalie" dress?! You probably remember my Barcelona adventures, gallivanting around Spain with my very good friend, Zoey Bittleston, the designer and creator of Disco Pony! This little backless, gold dress always brings back wonderful memories of Europe. It's just one of those pieces I'll keep in my wardrobe forever and ever. Having Zoey label me as her muse makes me blush, and I love the girl to death. It's been a YEAR since I've seen her, but we talk almost every single week, making our friendship even stronger. Thank you technology!
To celebrate the birthday of the Disco Pony, "Natalie" dress, I am giving one lucky reader a custom-made dress AND the blouse version!!
To enter simply:
1. Comment below with your most CREATIVE reason to win these gorgeous pieces (time to get fun and silly!) Leave a valid email address and preferred size (S,M,L)
2. Like Disco Pony on Facebook/ Follow the Disco Pony girl on Twitter
Zoey has given me a little inside scoop on the next collections, and they are looking amazing. We even have a killer collab coming up overseas, in a completely different corner of the world, which I cannot wait to tell you about!! Let's just say it's going to be beyond amazing!
GOOD LUCK and Happy Birthday to this glitter beauty! Do the disco 🙂
Contest runs for a whole month, until April 26st!!