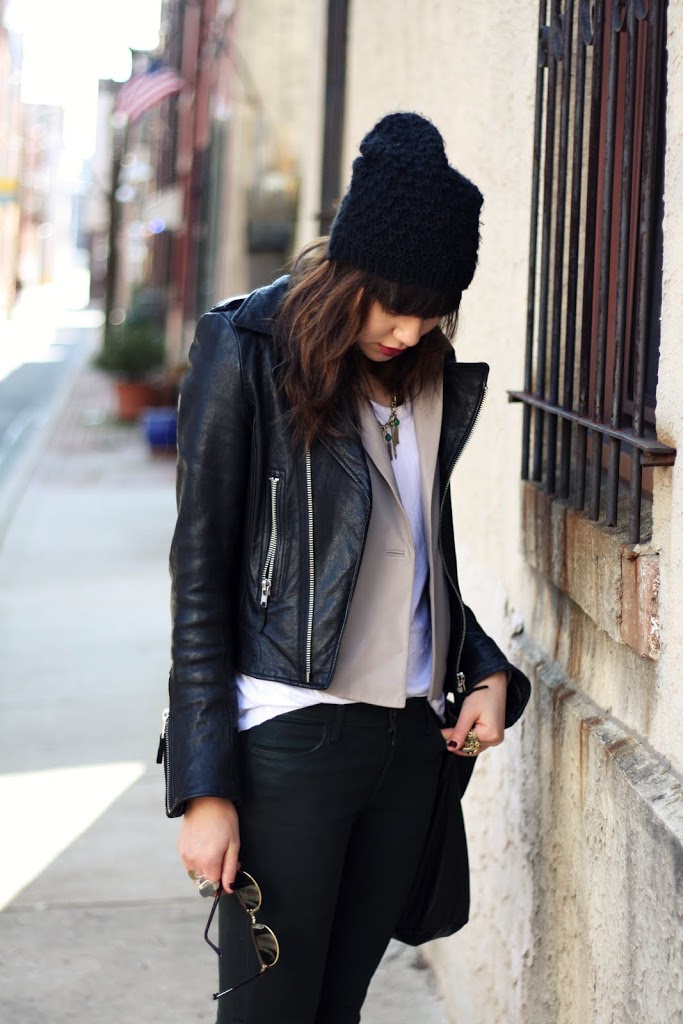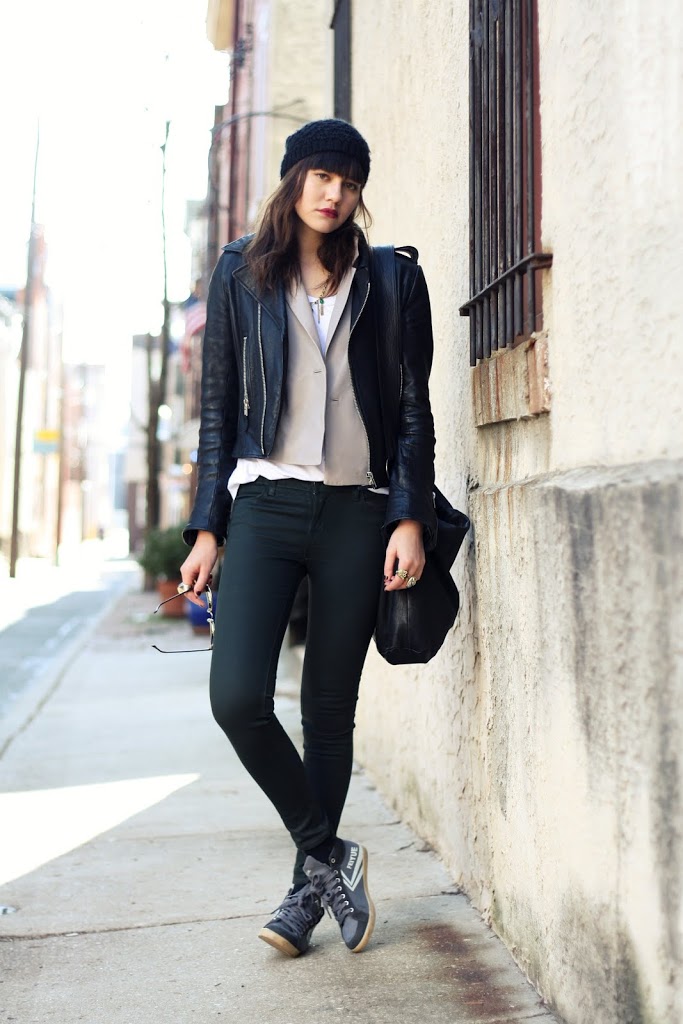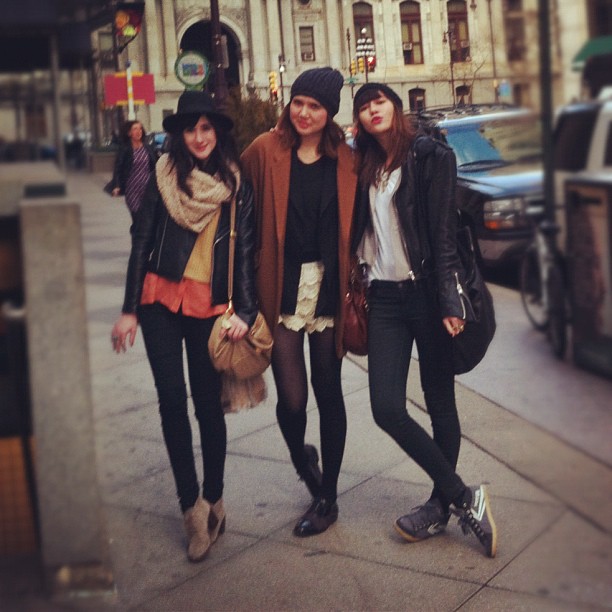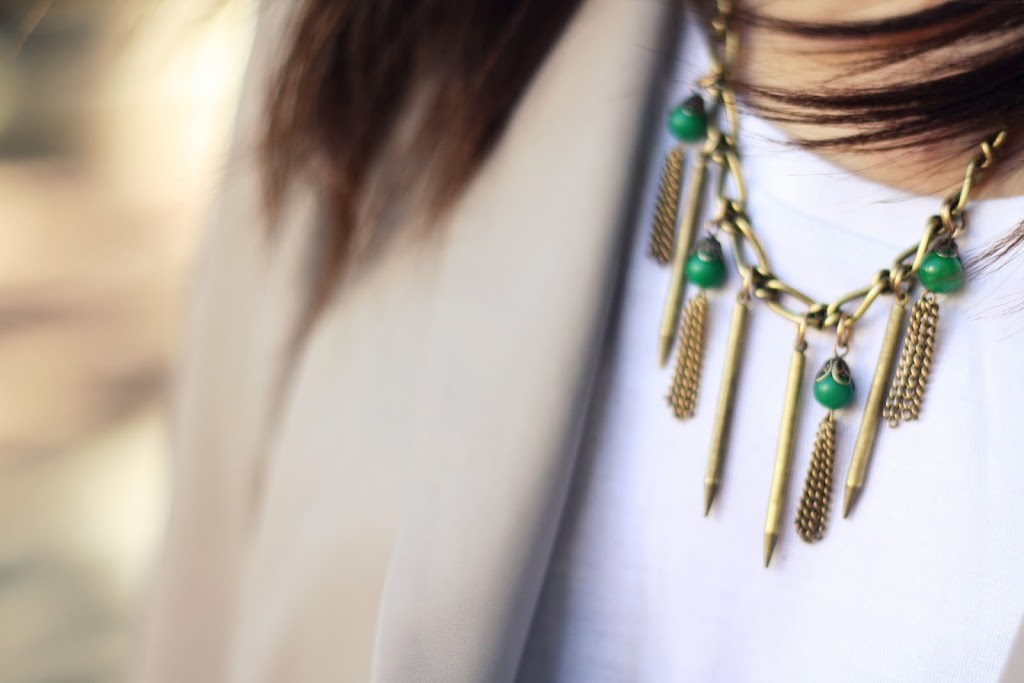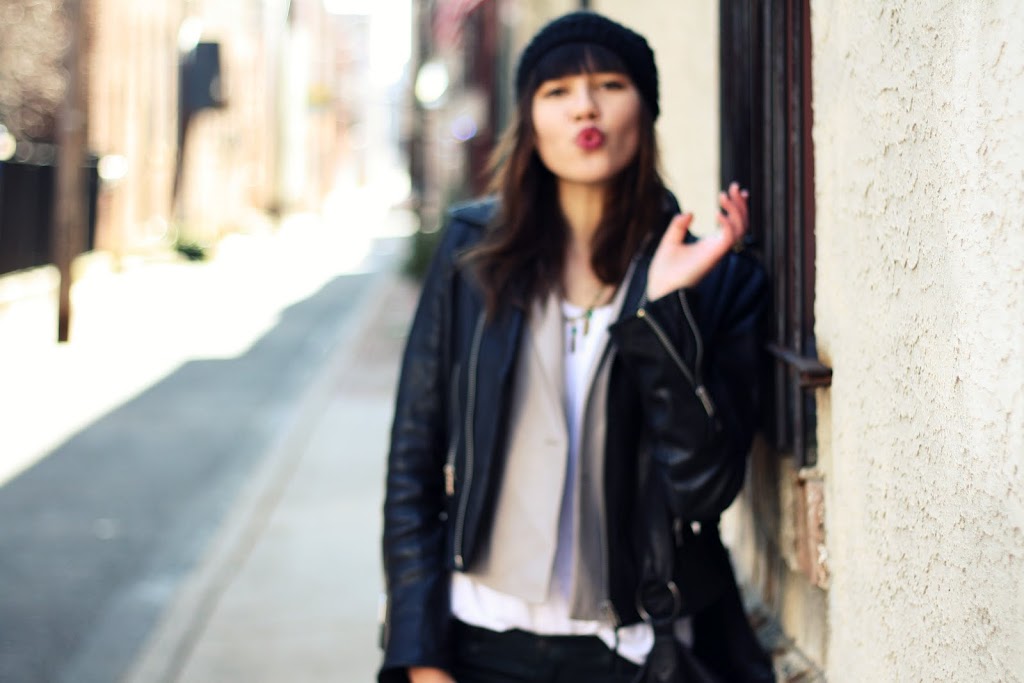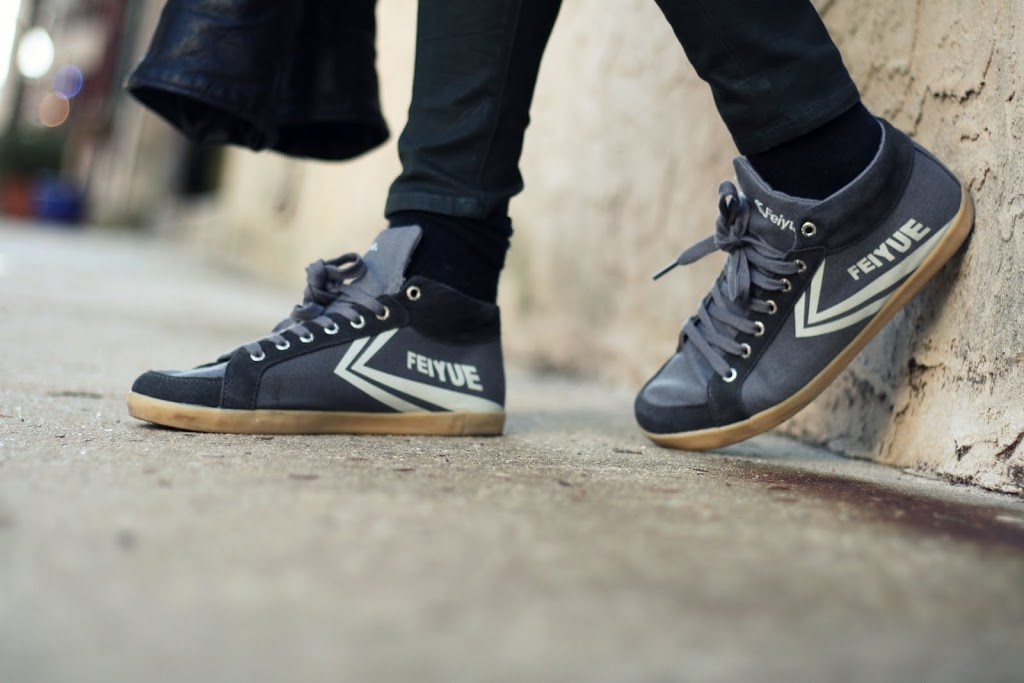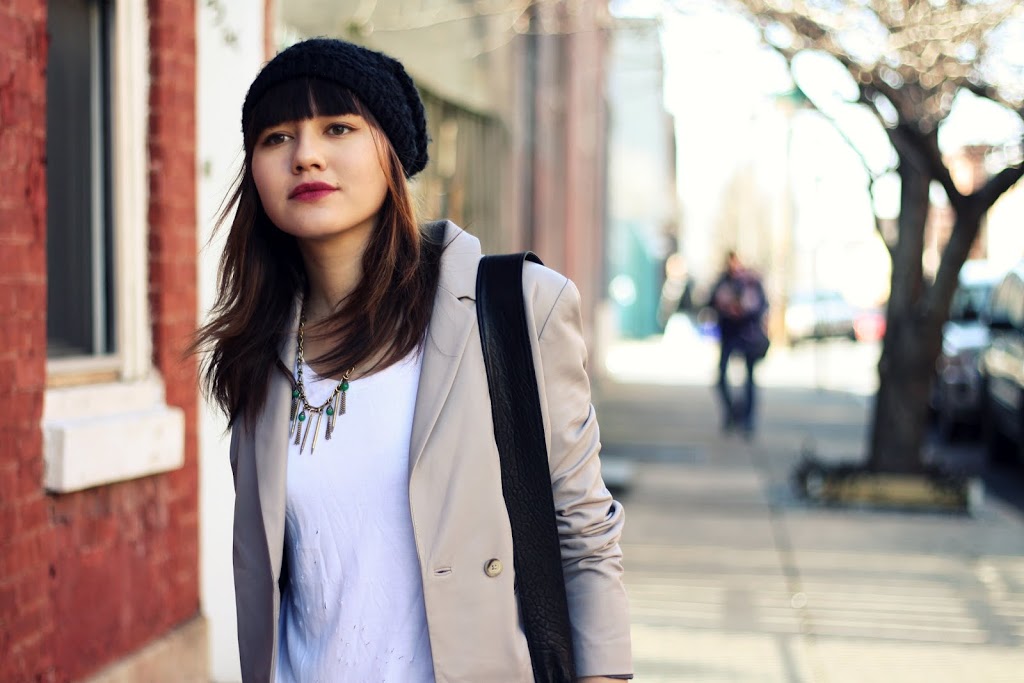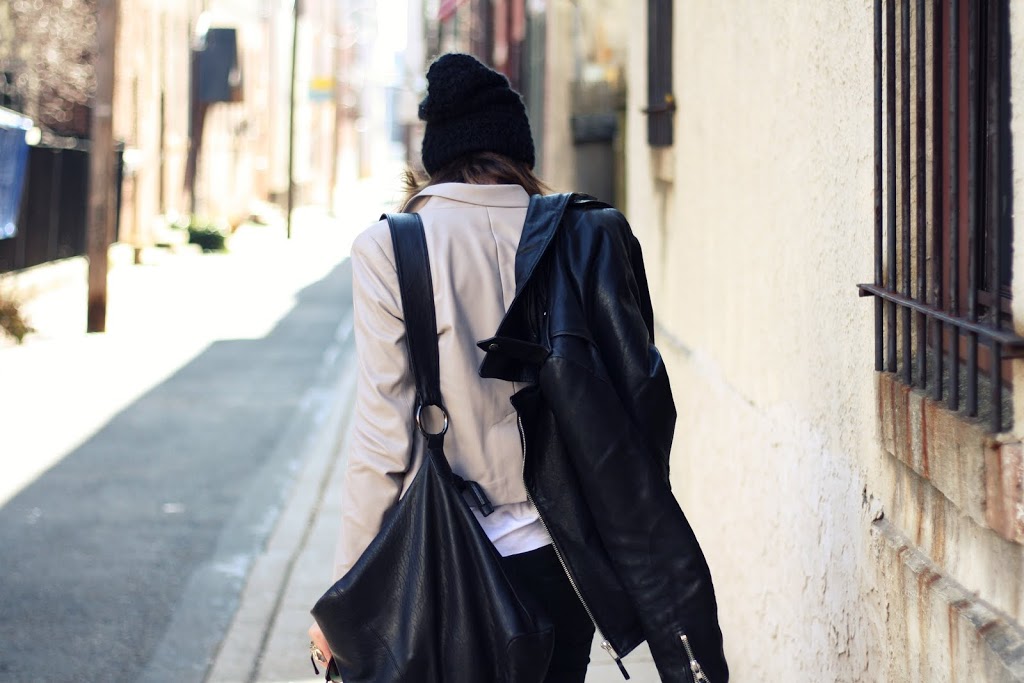 (
J Brand Ready-To-Wear
leather blazer and waxed jeans,
Stylestalker
tee, True Religion leather jacket,
Marie Turnor
bag, H&M hat,
Angel Court
necklace,
Feiyue
sneakers)
Morning all! I'm still at my sister's place in Philadelphia, recovering from fashion week…and what ended up being one crazy weekend. Dylana, Bonnie, and I barely got any sleep due to late nights out dancing, 2 am diner dinners in celebration of our friend's birthday, and Zoolander/Brigette Jones Diary movie nights. We all spent Sunday feeling like Zombies, but after a good 9 hours of sleep, I'm now feeling refreshed and pumped to get back to NYC!
After fashion week, which was a total whirlwind (as well as painful as I was wearing heels), I spent most of my weekend bouncing around Philadelphia in these awesome new kicks. They were great as we did a lot of walking to location scout for an upcoming shoot my sister and I are working on next week. Looking for a backdrop super grunge, there was no place better than Philly. Anyways, these sneaks saved my feet's lives and are kind of now my "off duty" staple. I love their 70's vibe…similar to a pair my Dad used to wear with what used to be cool neon shorts and a giant beard (lord help me). They're back and cooler than ever. I'm obsessed. Where can I get more hm? Also, I've been sporting my J Brands all weekend, as they are all that I had packed, along with pieces from their new Ready-To-Wear collection. Waxed denim is my new favorite. They honestly make anyone's legs look super lean. The J Brand RTW collection is simplicity to the max, and so I love pairing their pieces with loose layers like a cut-up tee and oversize leather jacket. Kicking back just rocks.

Also, meet me this Thursday, February 23rd at the J Brand NYC event! See event details HERE! Also, join me Wednesday evening (3pm EST) on Twitter for the J Brand x Stylecaster #stylechat!