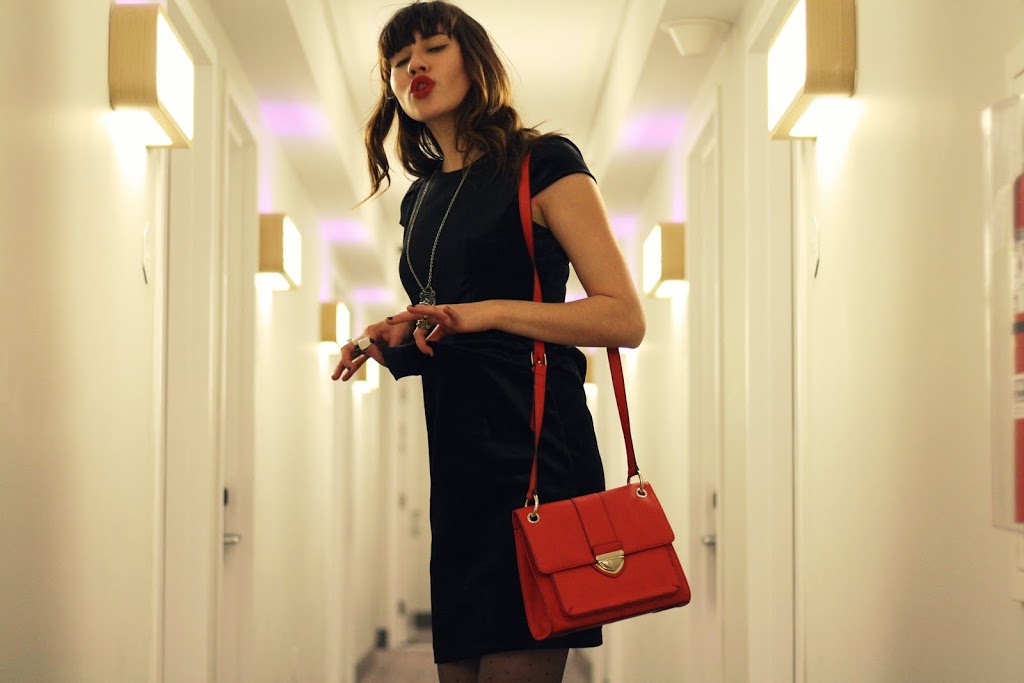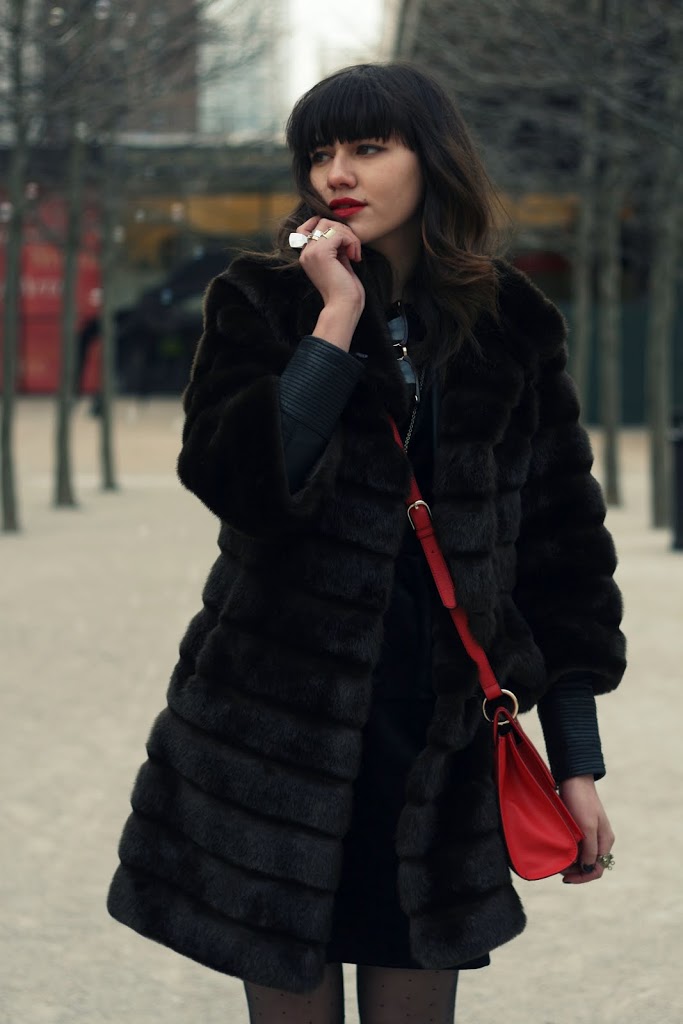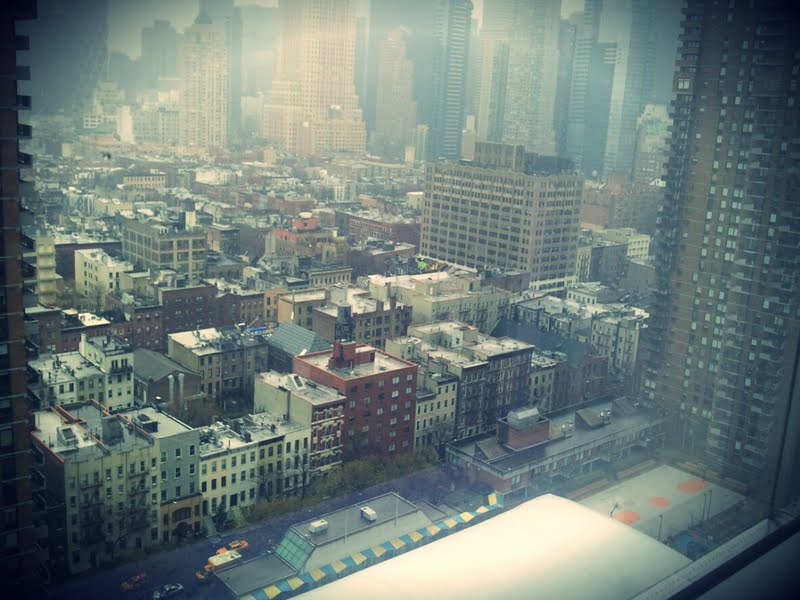 Crashing at hotel

YOTEL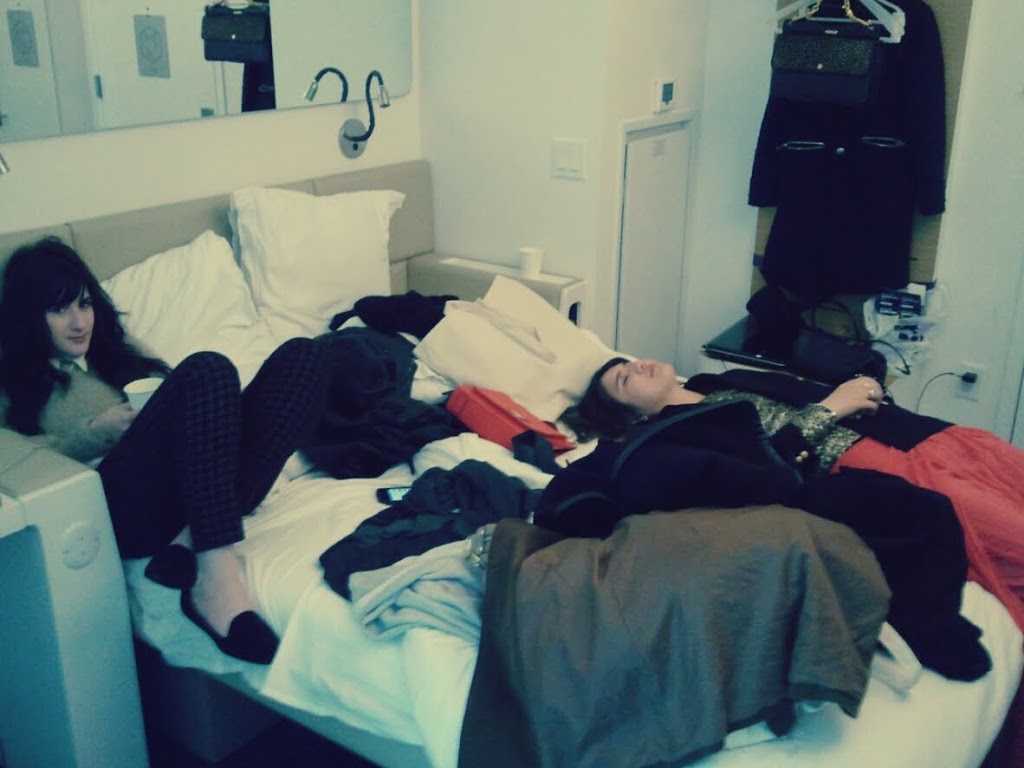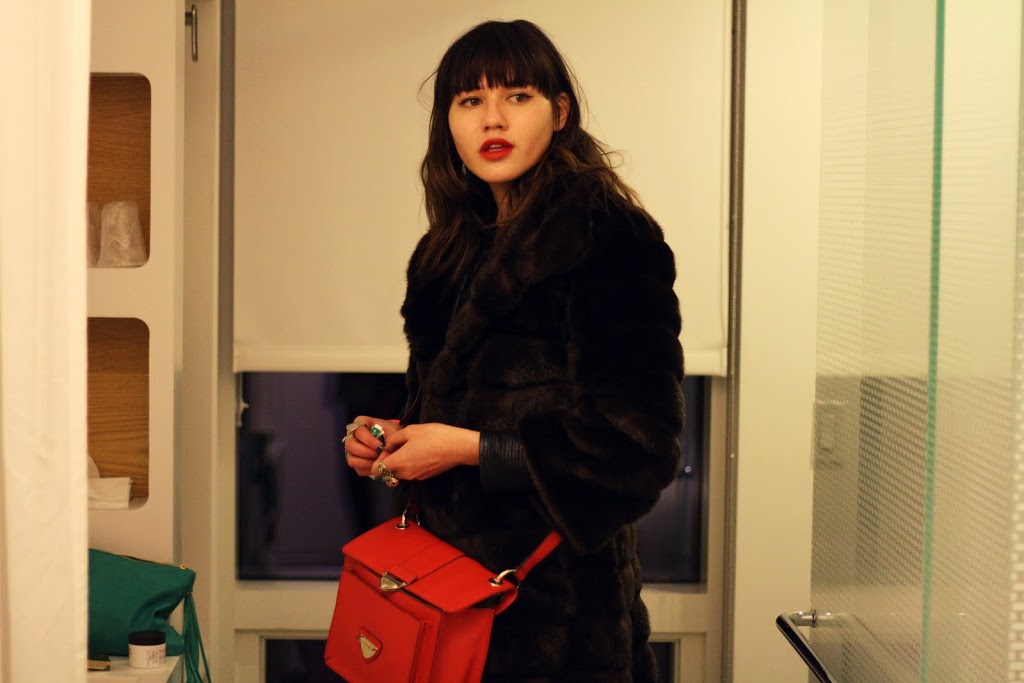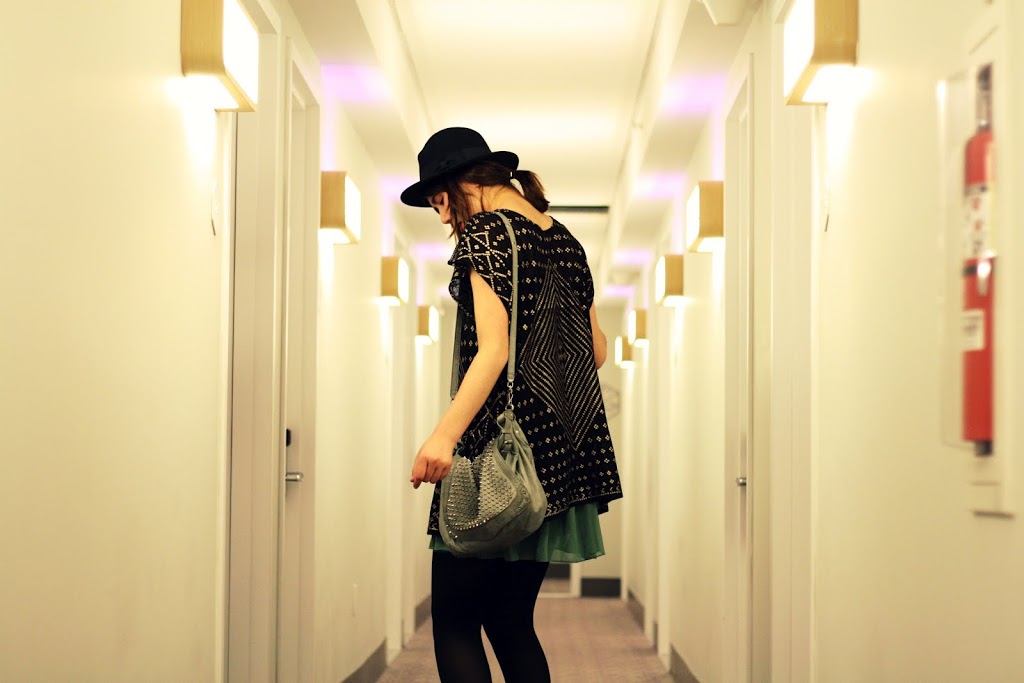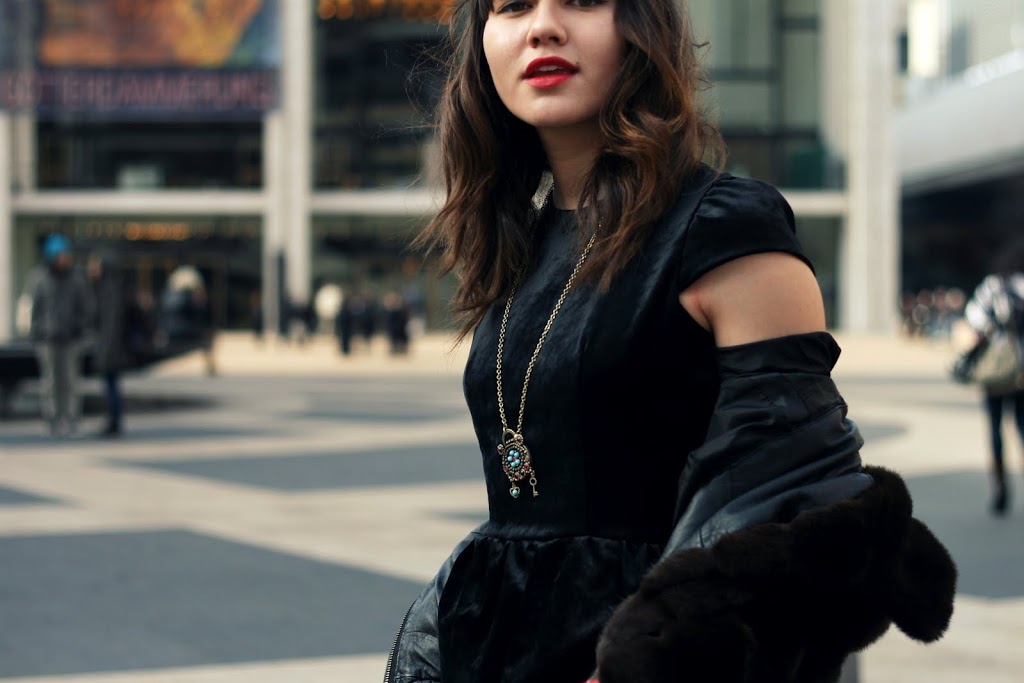 Rebecca Minkoff show: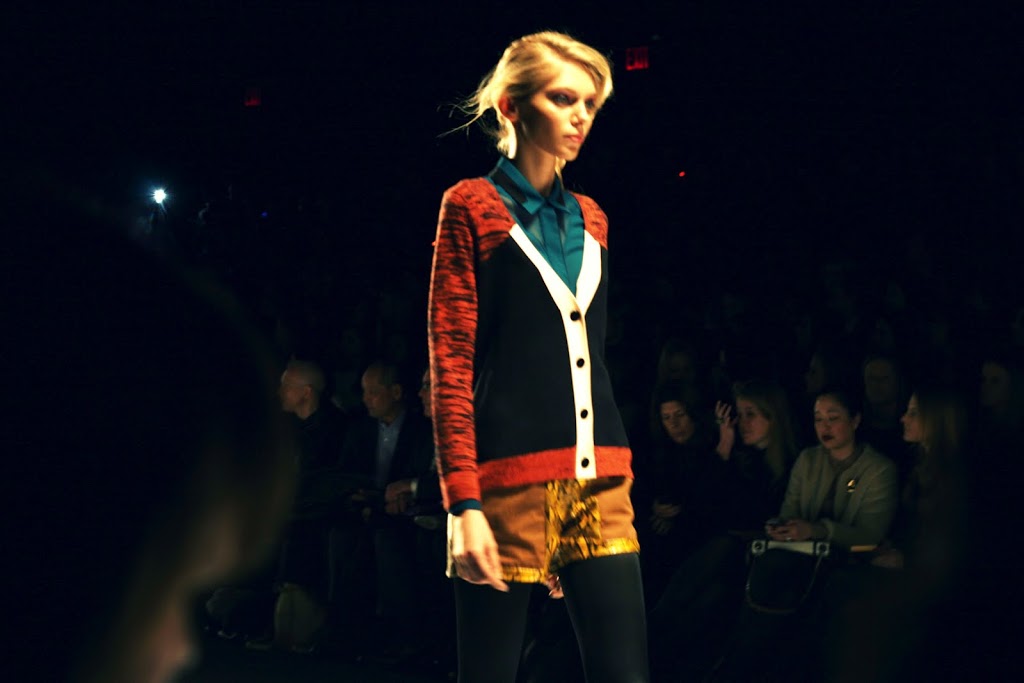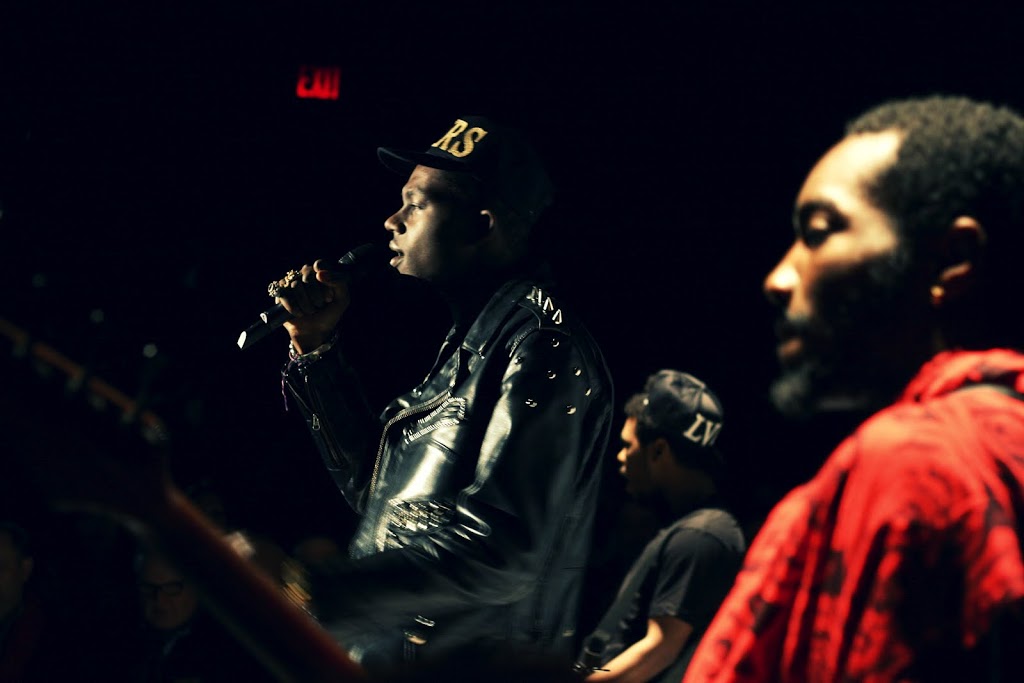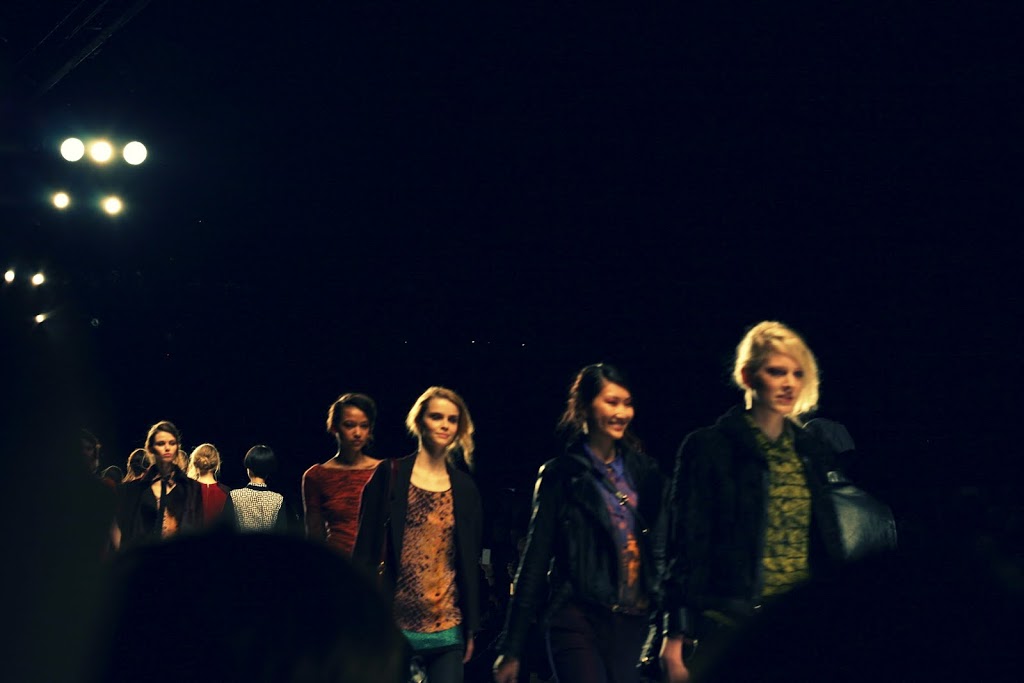 Front row at Ivana Helsinki: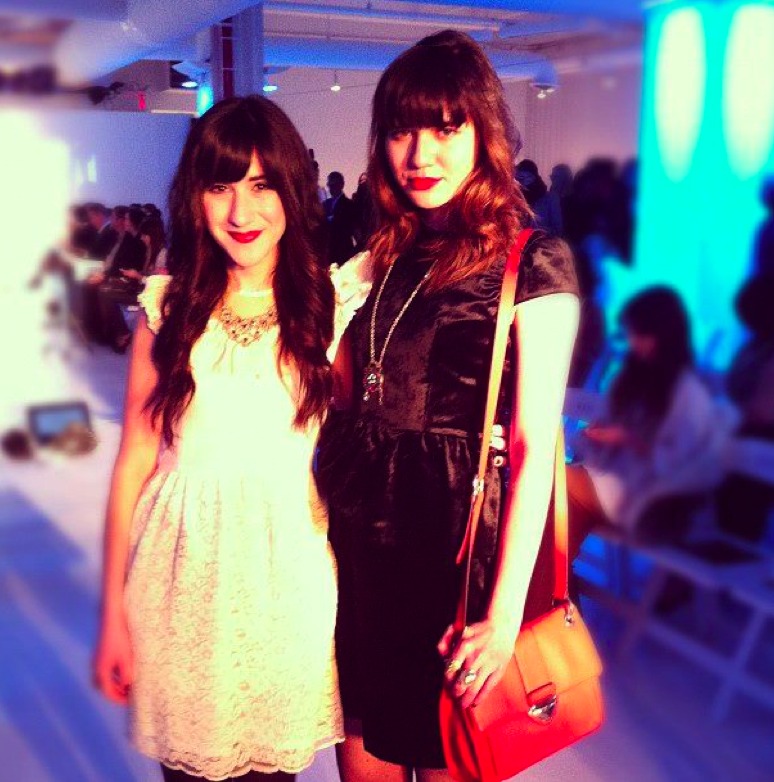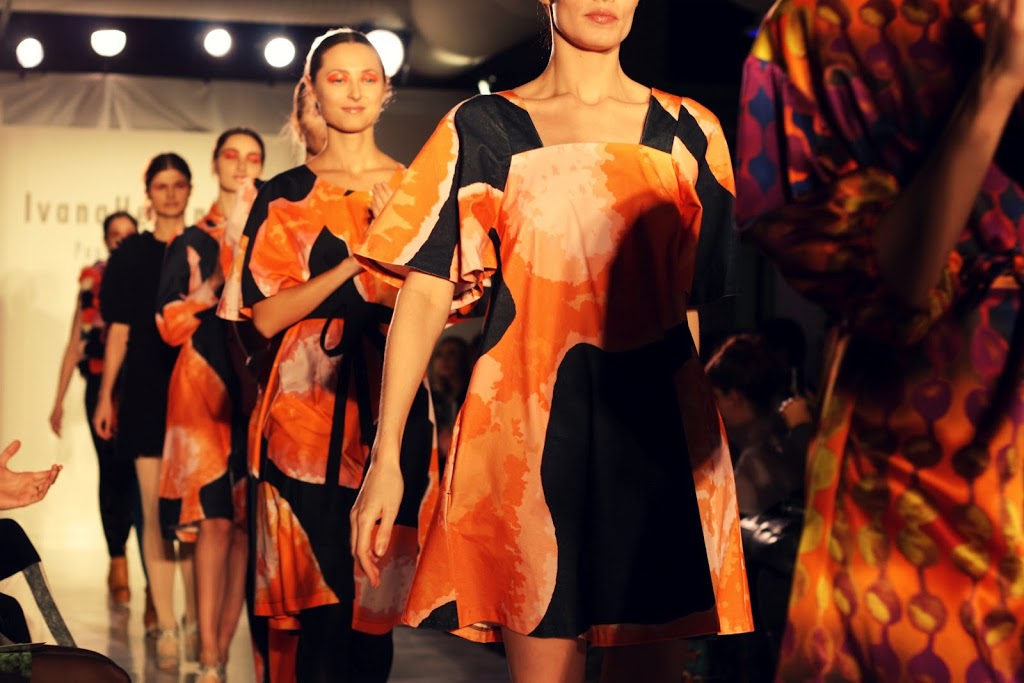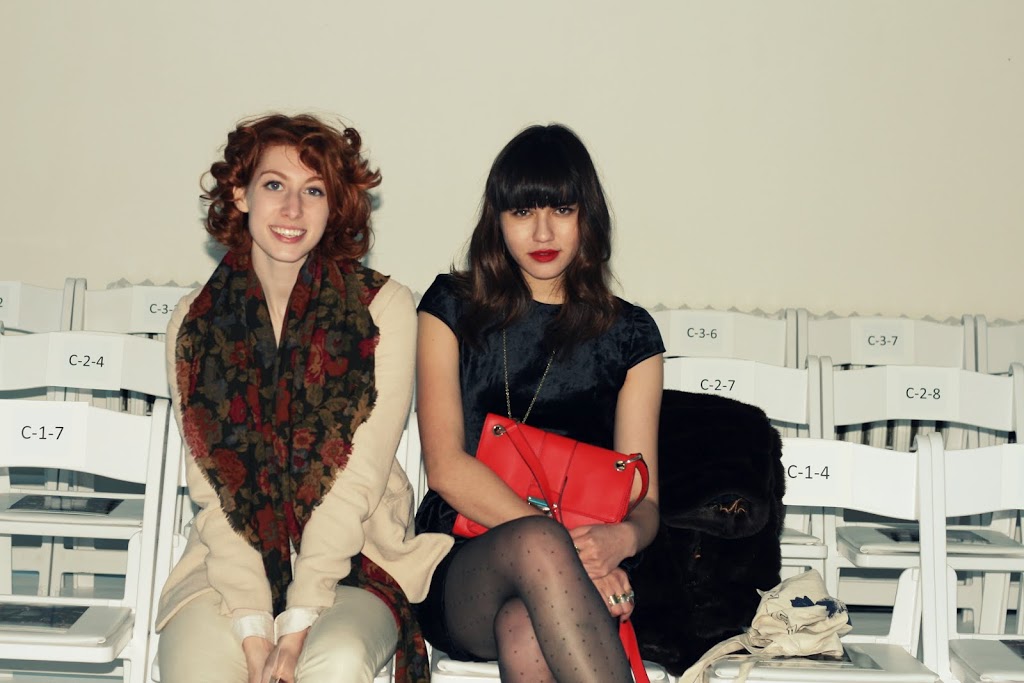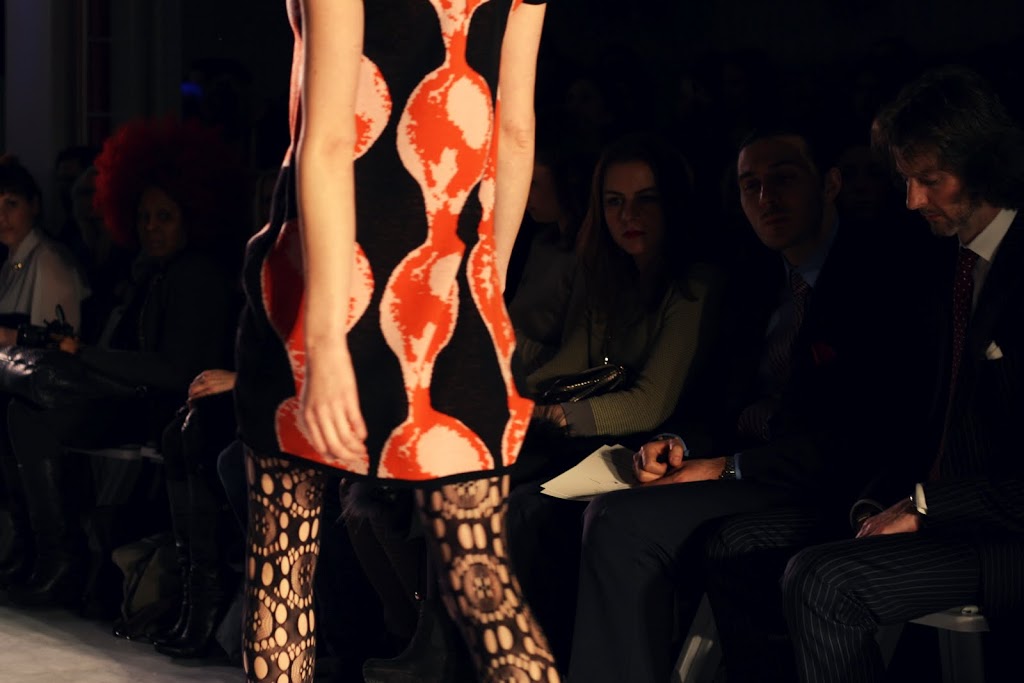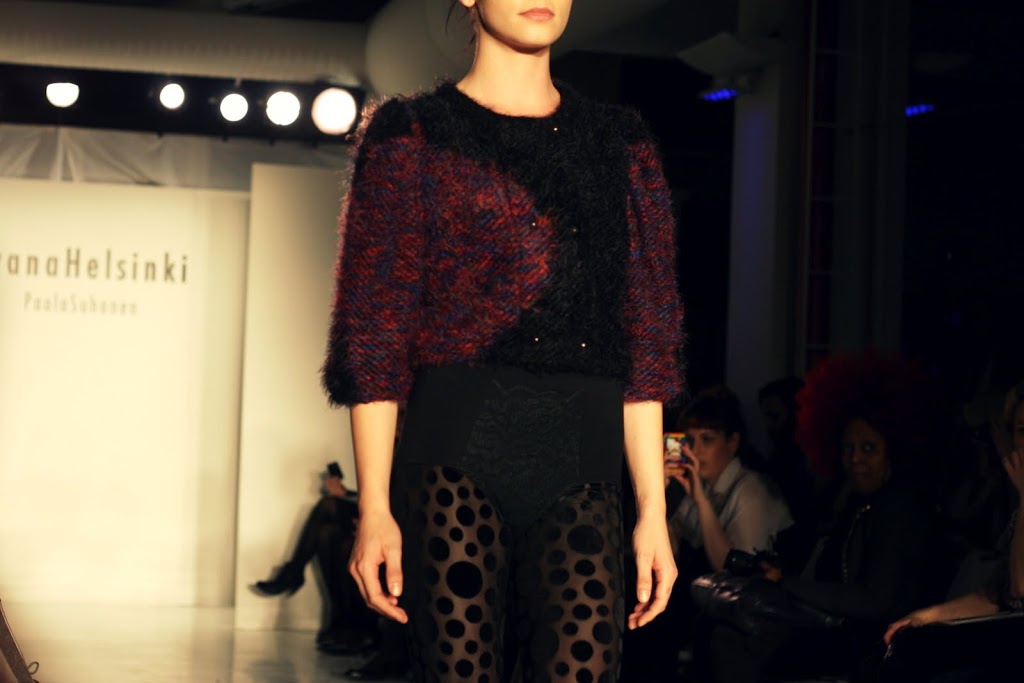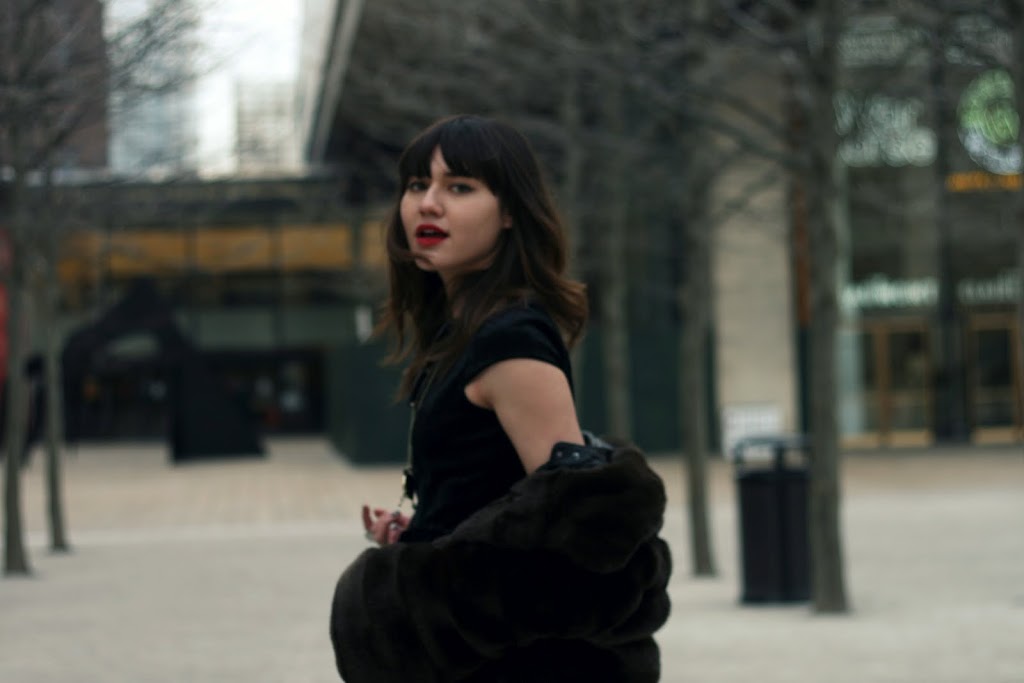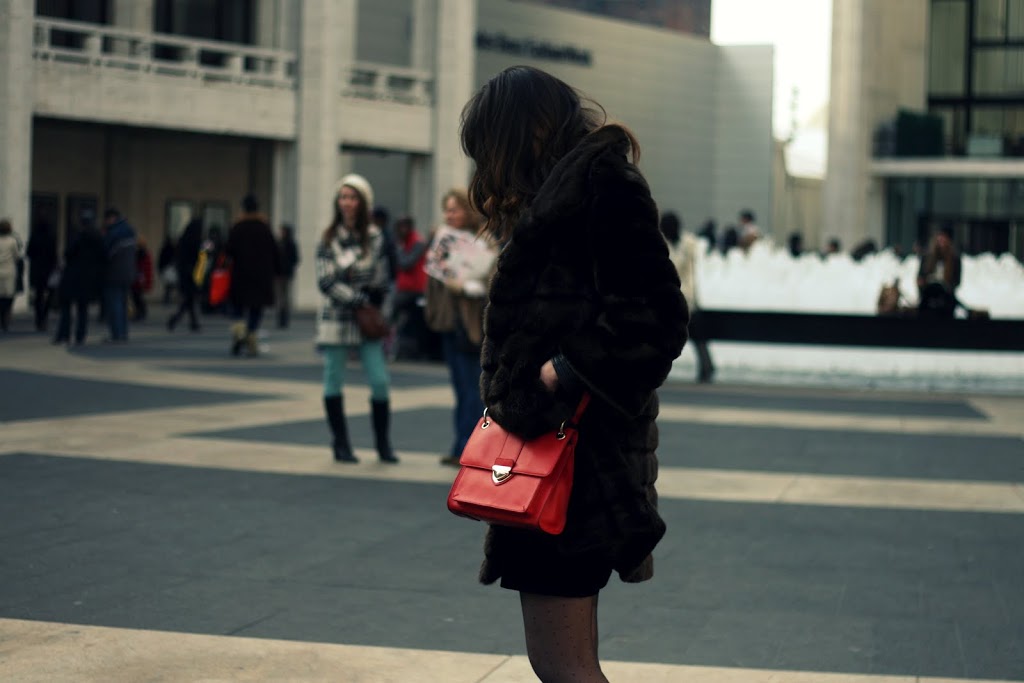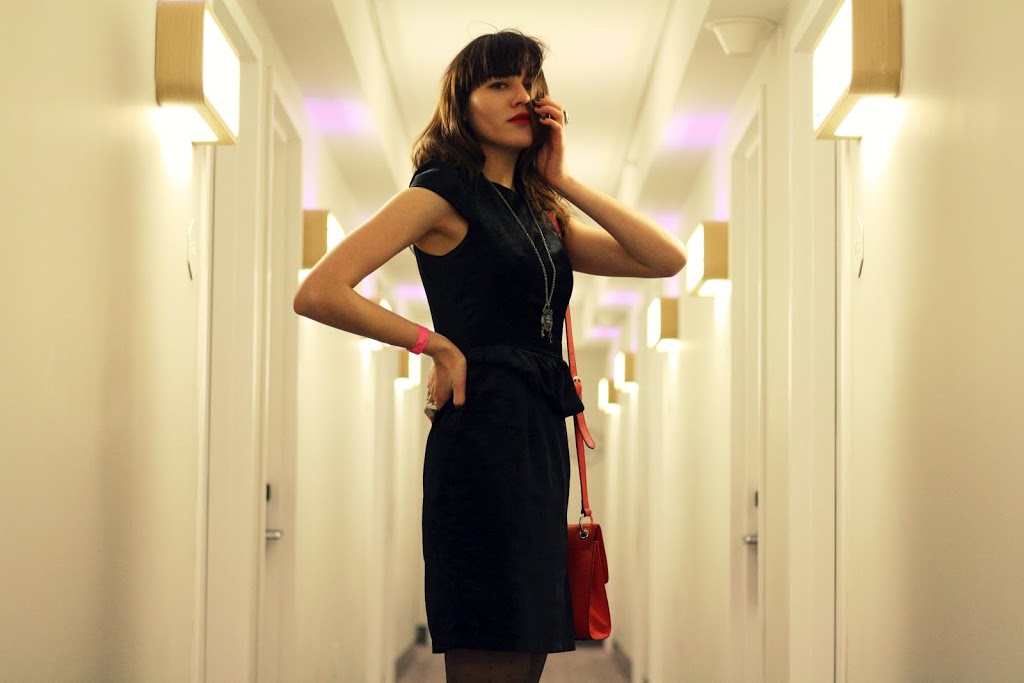 (Ivana Helsinki dress, Banana Republic bag, Hue dotted tights, P & T Italy faux fur coat, Jewelmint necklace)
This past weekend was complete fashion week insanity. My sister, Dylana and I, had an awesome stay at the gorgeous Yotel hotel in Times Square, Manhattan. It was such a luxurious staycation! Situated only a 10 minute cab ride to Lincoln Center, Yotel's location was perfect as Dylana and I were bouncing around Lincoln Center all day in between shows. There, our best friend Bonnie came to crash with us! Look at these crazy girls completely collapsed and passed out on my bed, surrounded by none other than piles and piles of clothes! I cannot stop laughing. That's how fashion week is for us…we always end the day off looking like a complete mess. But in a good way of course! Never will I ever forget Yotel's espresso machine which I got lots of good use out of. With our hectic schedules, caffeine was a definite MUST. Basically, Yotel was an incredibly amazing place to relax, recoup, or just plain crash after a day out during NYFW! We have many wonderful memories from the HOTEL YOTEL. The party there really doesn't end. I think I heard dance music play all night in the lobby… just the way we like it.
As for my NYFW wardrobe, it's kind of been all over the place. Some days I've been wearing leather pants, others completely bundled as it's been FREEZING, but this day, I went a little bit more polished (for once). I stepped into this gorgeously fitted Ivana Helsinki velvet frock. I picked it up at Bollare's showroom and the moment I put it on, I knew it was the one for the evening! I even got to sit front row with Claire for the show. Such a dream show! The pops of color, playful fabrics, and bright eyeshadow have me thinking of a very very bright Fall '12!
Another show I attended that hasn't left my mind? The Rebecca Minkoff show. Being one of my favorite designers, I of course, knew it was going to be amazing. It was classic and effortless. Every single look was my style. Oversize blazers, short mini-dresses, and high collars are so my thing. I love you NYFW. Too inspired at the moment to think of anything else…