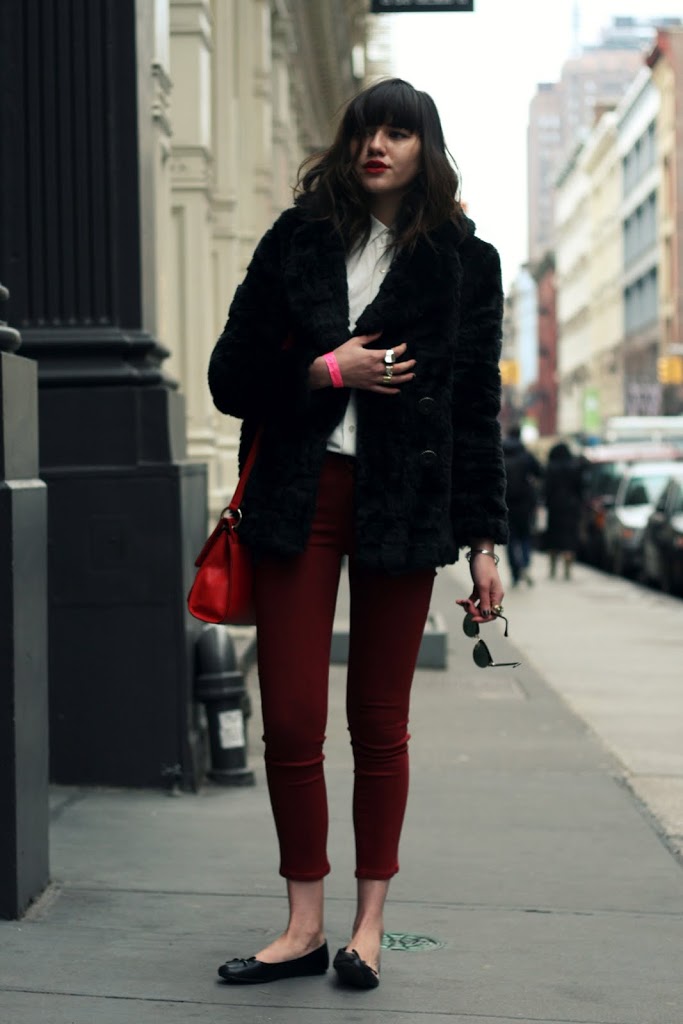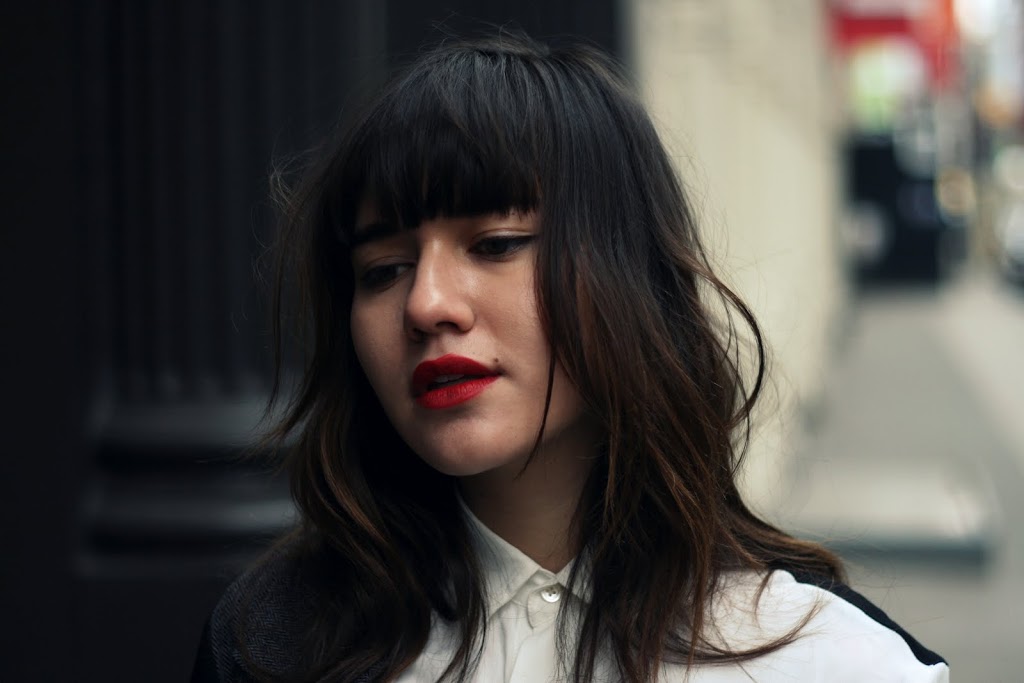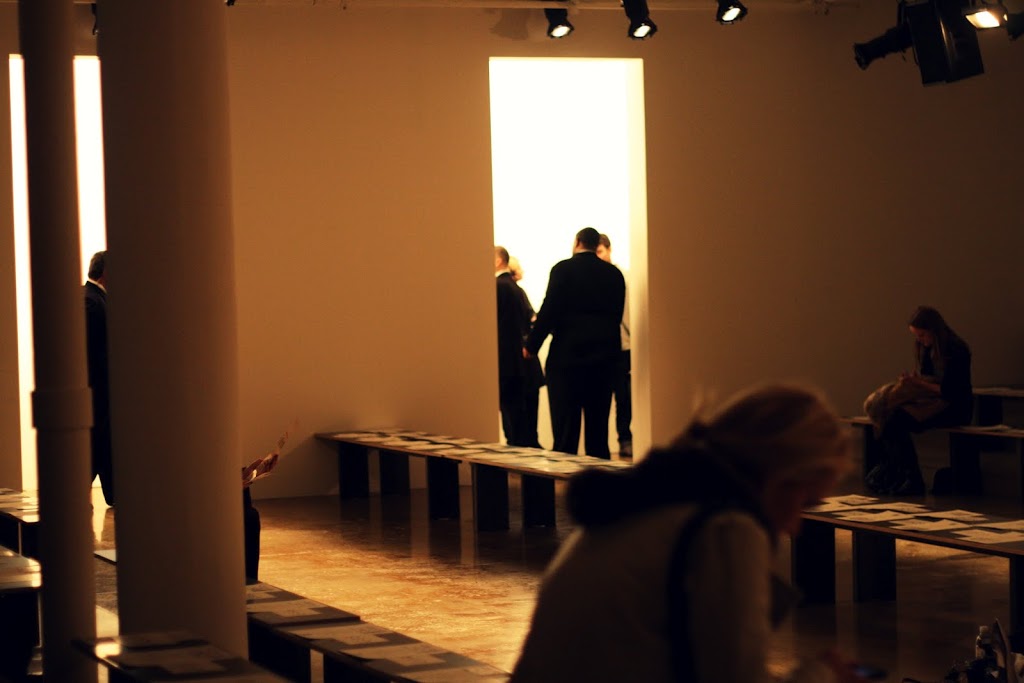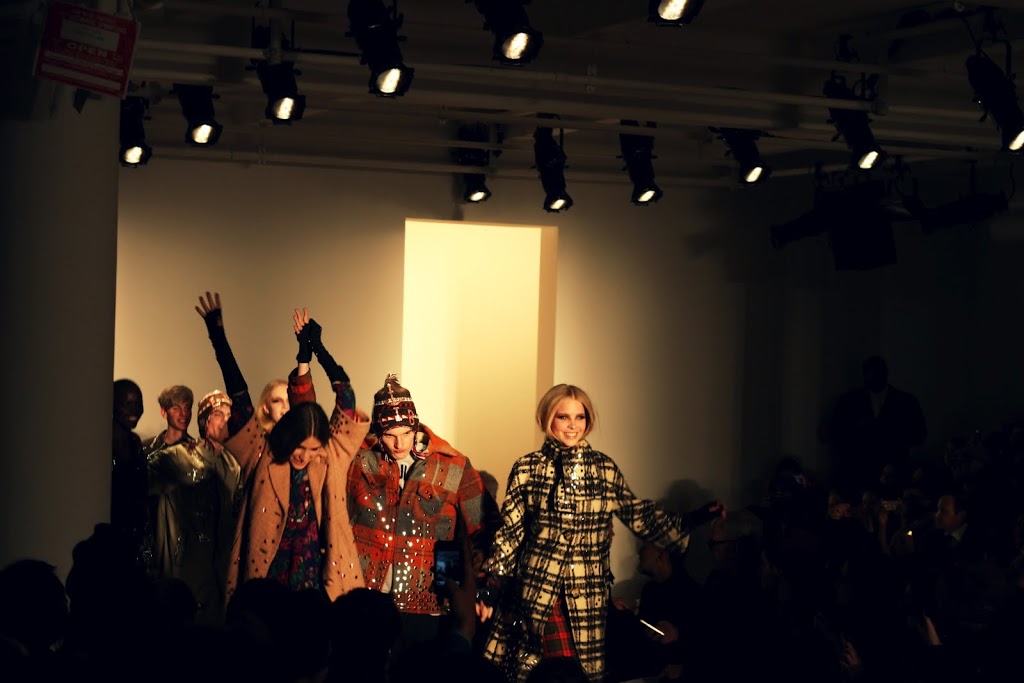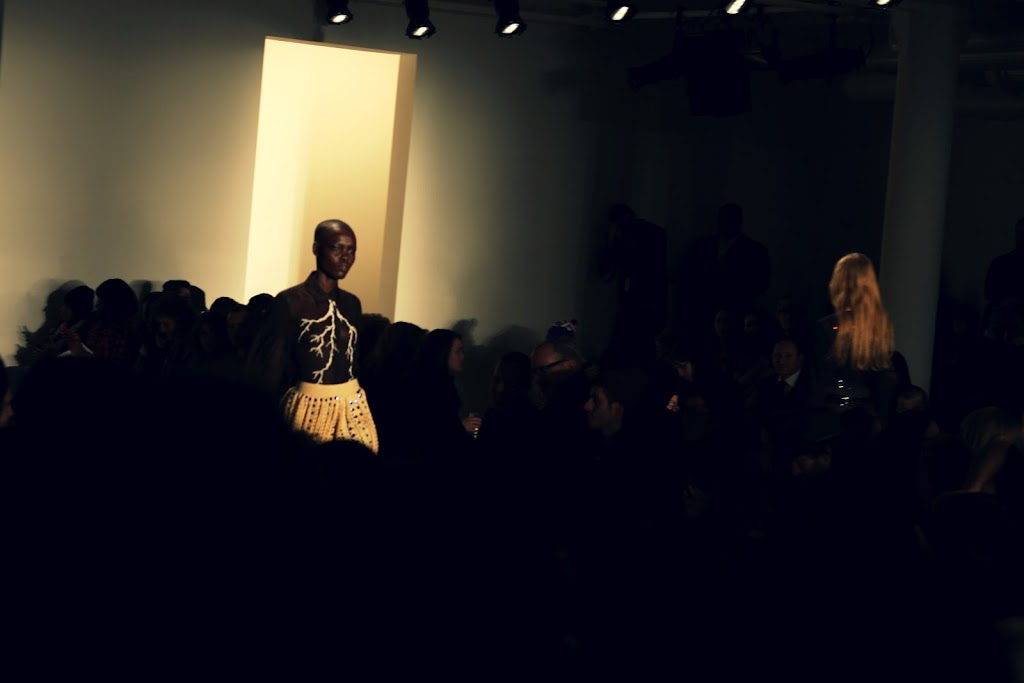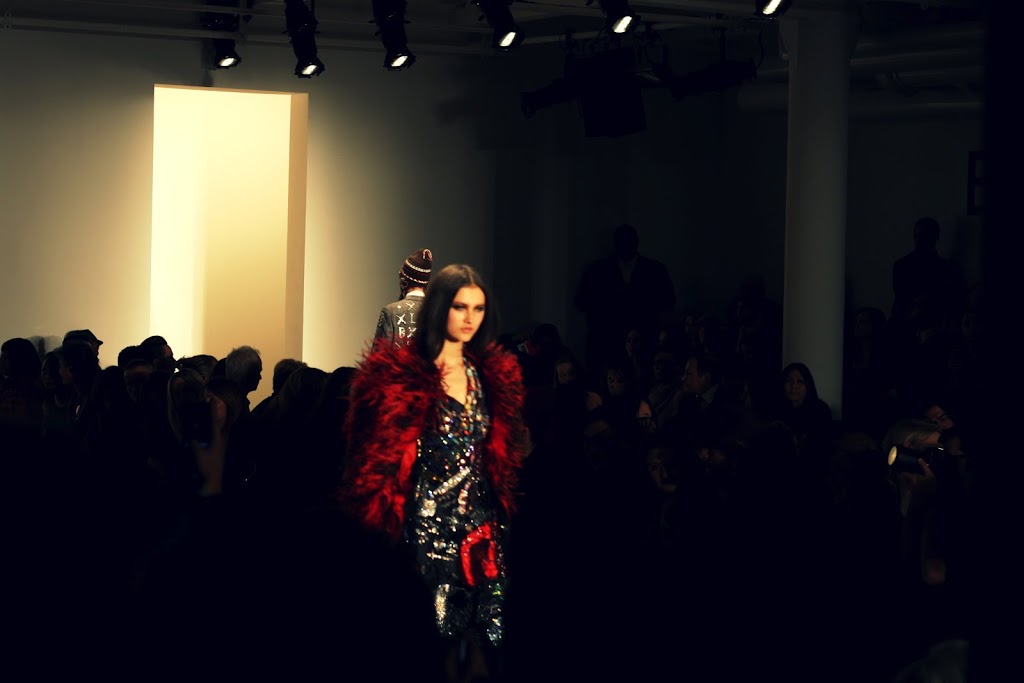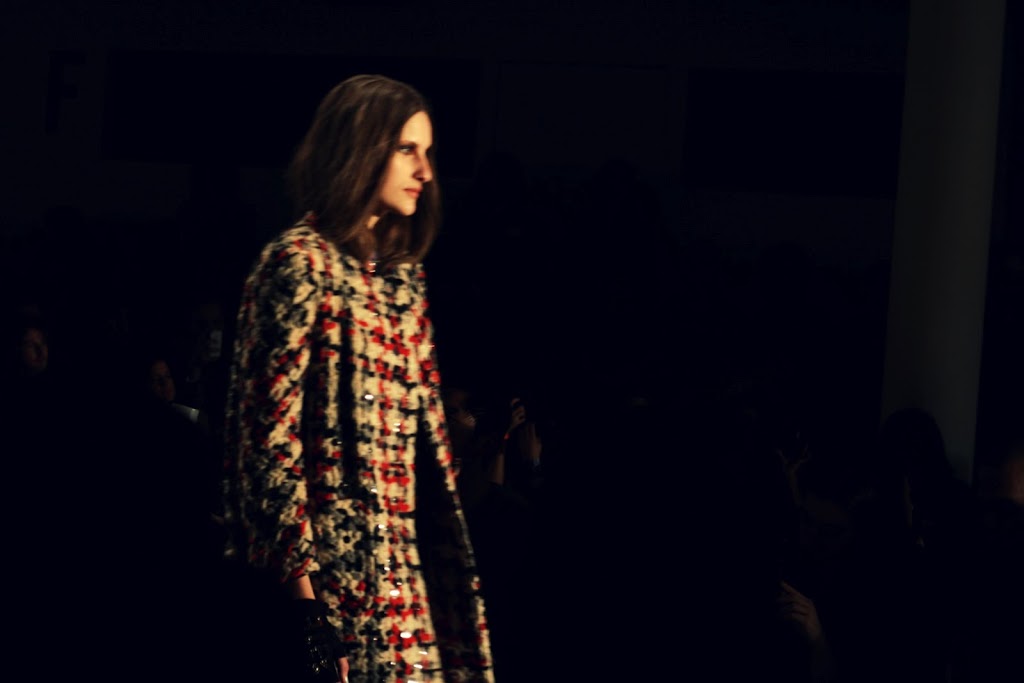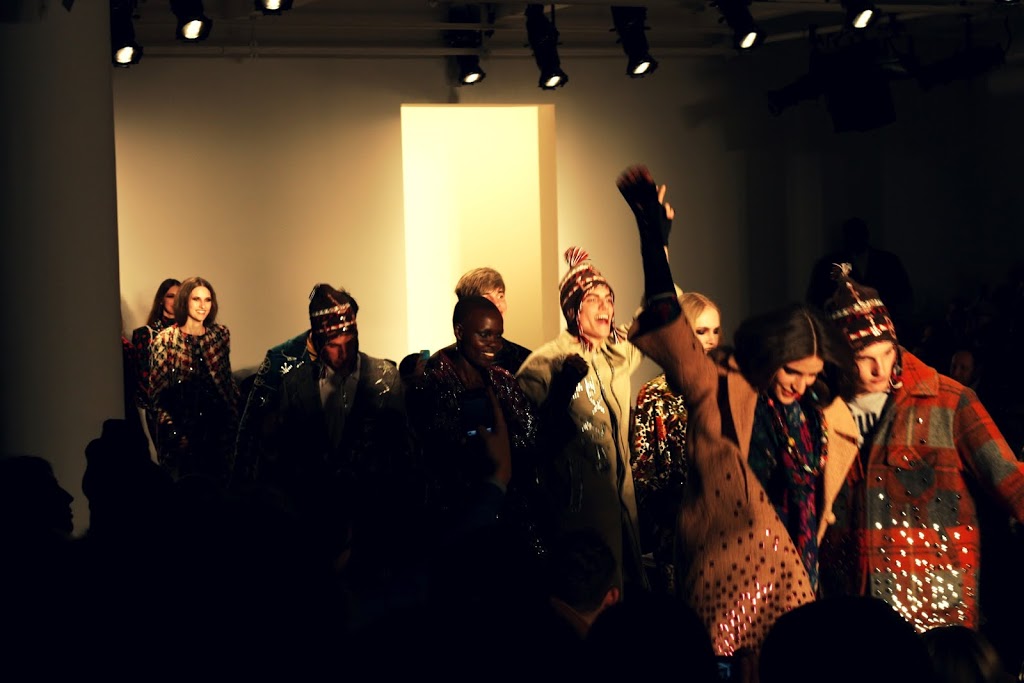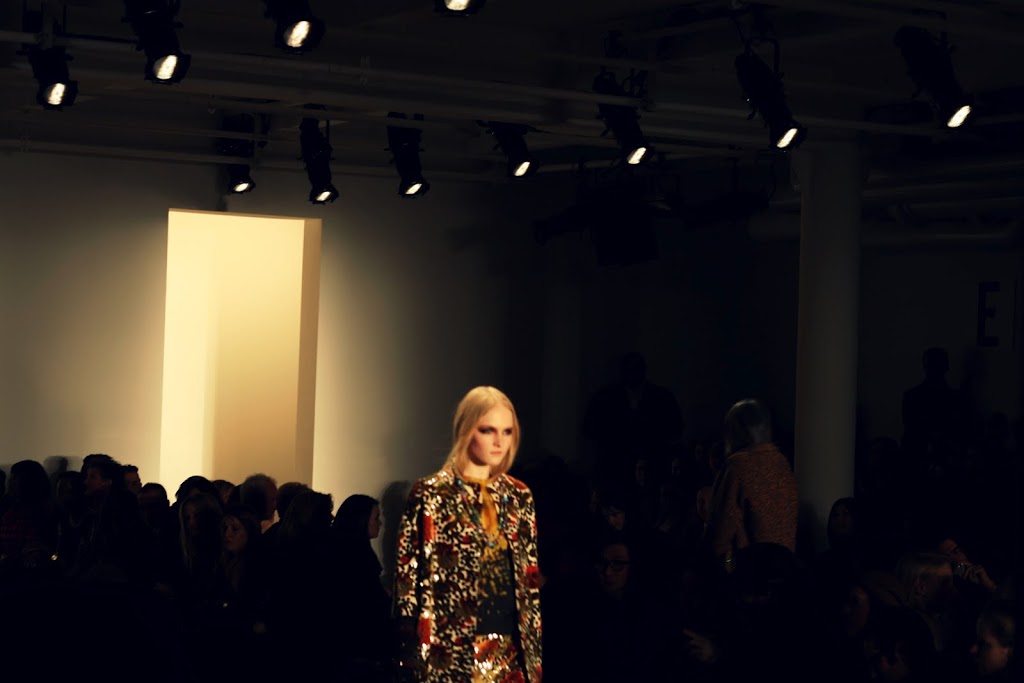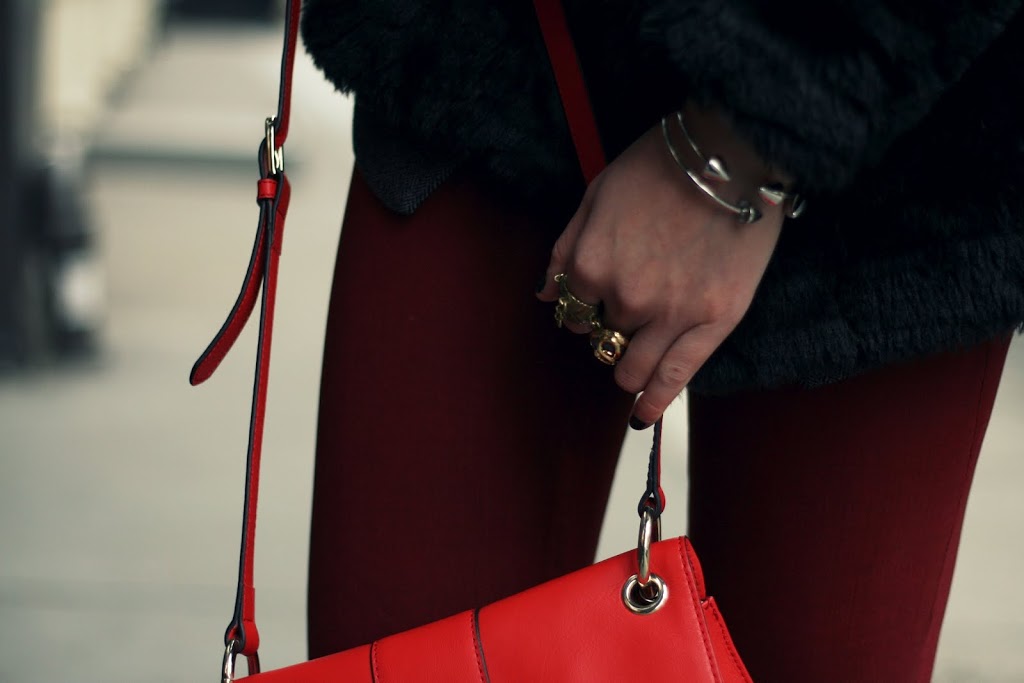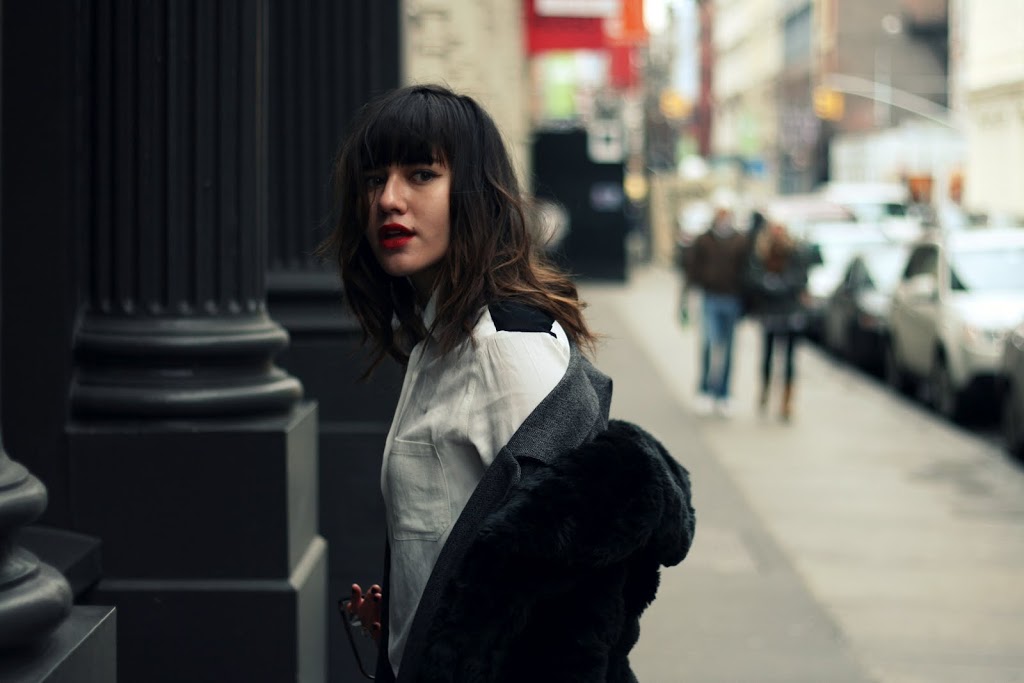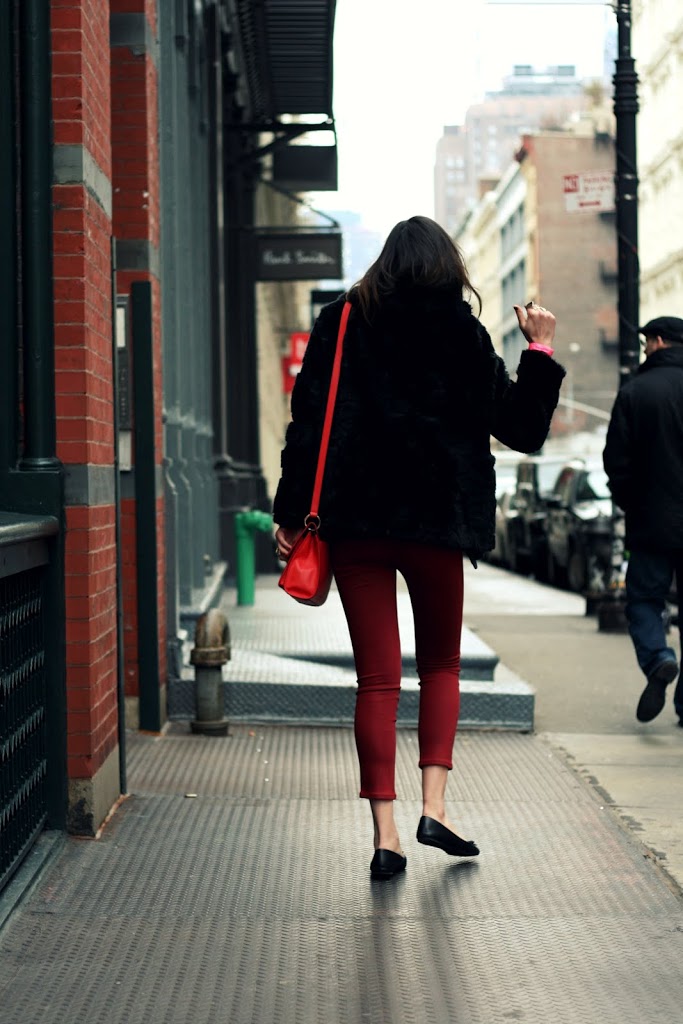 (
Pavonine
button-down,
Juicy Couture Coat
,
Goldsign Jeans
, H&M flats,
Banana Republic bag
,
Poshlocket cone cuff
)
In between shows and fittings, I always step out of my heels and slip into these tiny H&M ballet flats, which are light and fit perfectly in my handbag. I can't imagine walking around the city without them! I was in Soho for my fitting with Polyvore just the other afternoon and already the hype is building up! Looks like I will be opening and closing the show tonight! I am happy that I will be back on the runway this season. Due to traveling, I've been all over the place and rarely had time to cast during show season. I'm excited to do something totally different and unexpected this time around by walking alongside some of my favorite fashionistas/friends who are all in town for NYFW. It's going to be one party, that's for sure.
Work aside, I've been attending some of the best runway shows this week. One show that really stood out to me was Libertine. Held at Milk Studios, I already knew there would be a room full of hot people, a killer catwalk, and really rad music. Libertine gave just that! I love how the models closed the shows running, jumping, and smiling. The carefree, cool, "let's party" attitude of the models went hand-in-hand with the collection. To me, it was just thrown together perfection. The deep colors, giant fuzzy coats, and touches of glitter, gave off the rock n' roll vibe I crave. I see myself wearing every single look out to a late night winter-y party. Gimme gimme. Shimmy shimmy.

Oh, by the way, you can watch the Polyvore show I'm walking in tonight LIVE on Polyvore.com at 6:30 pm EST!