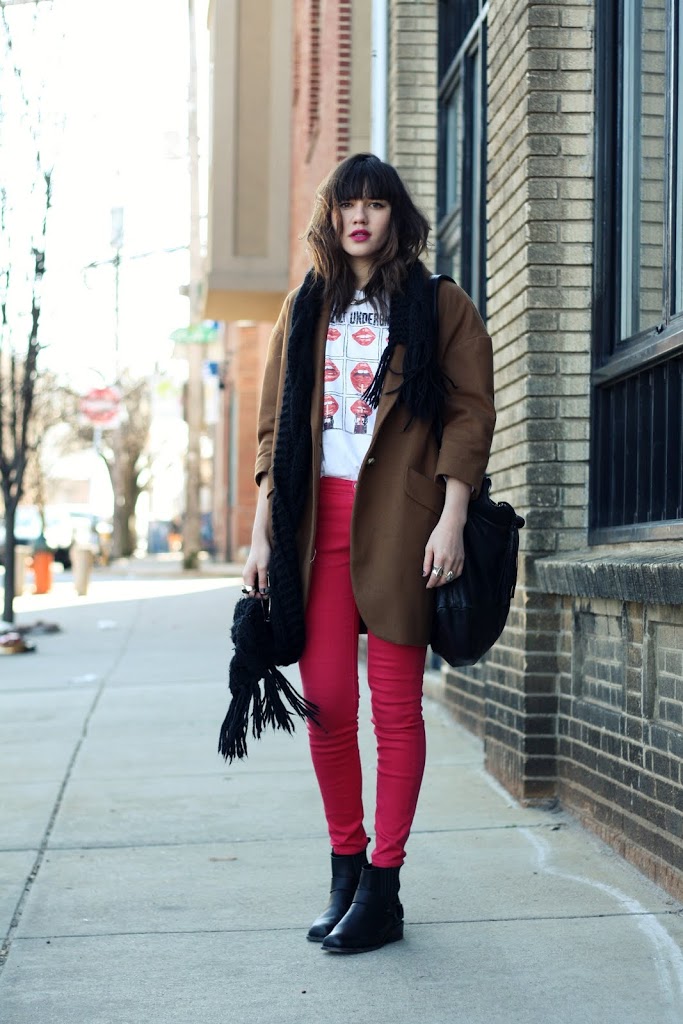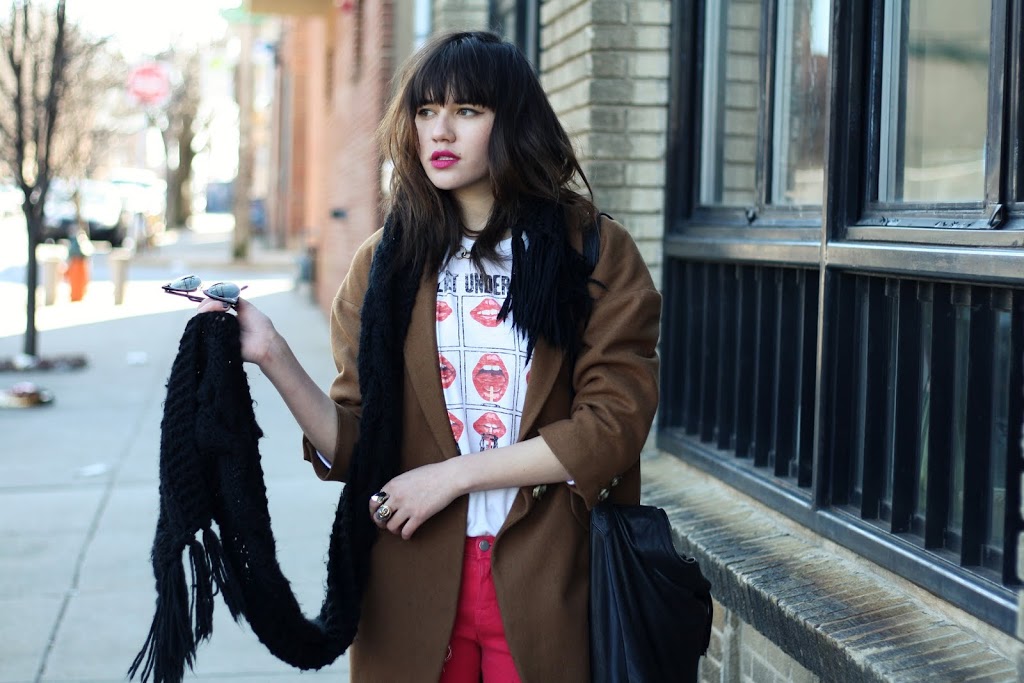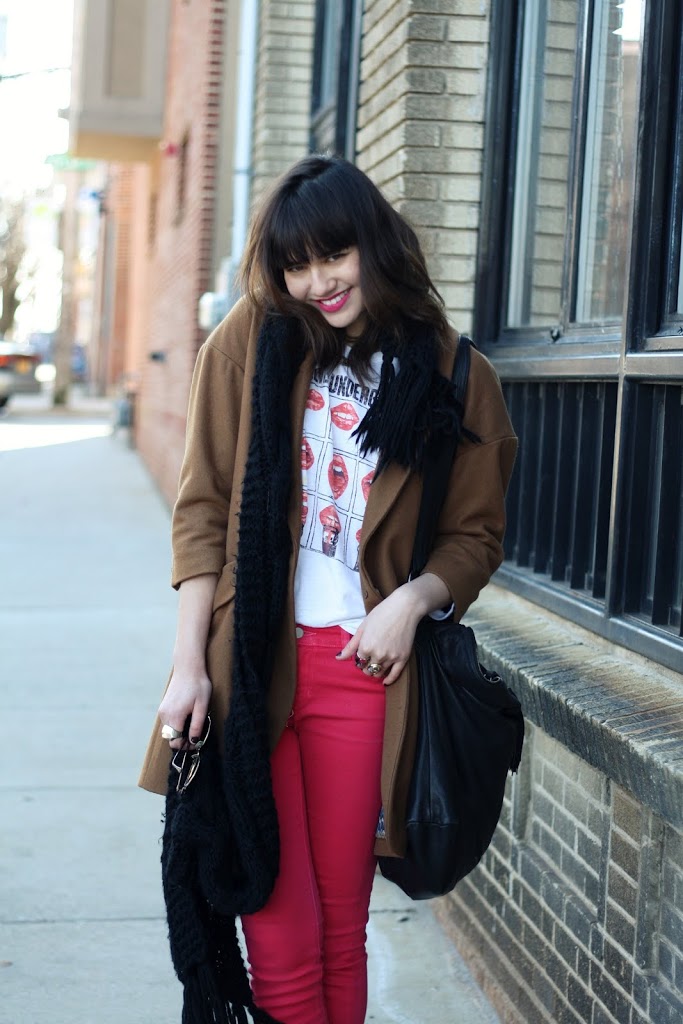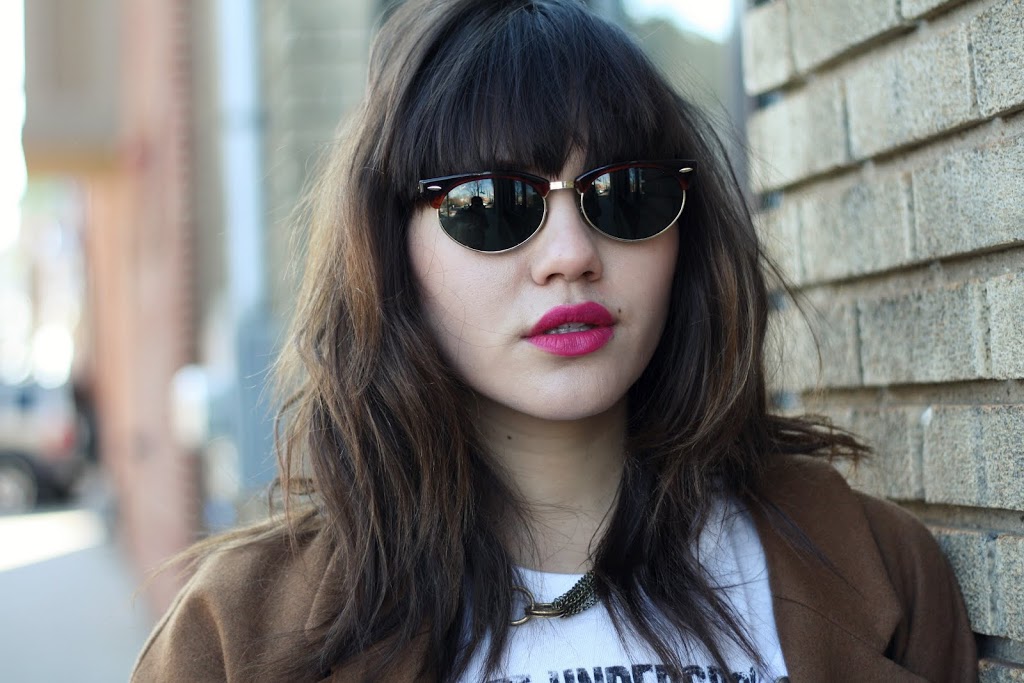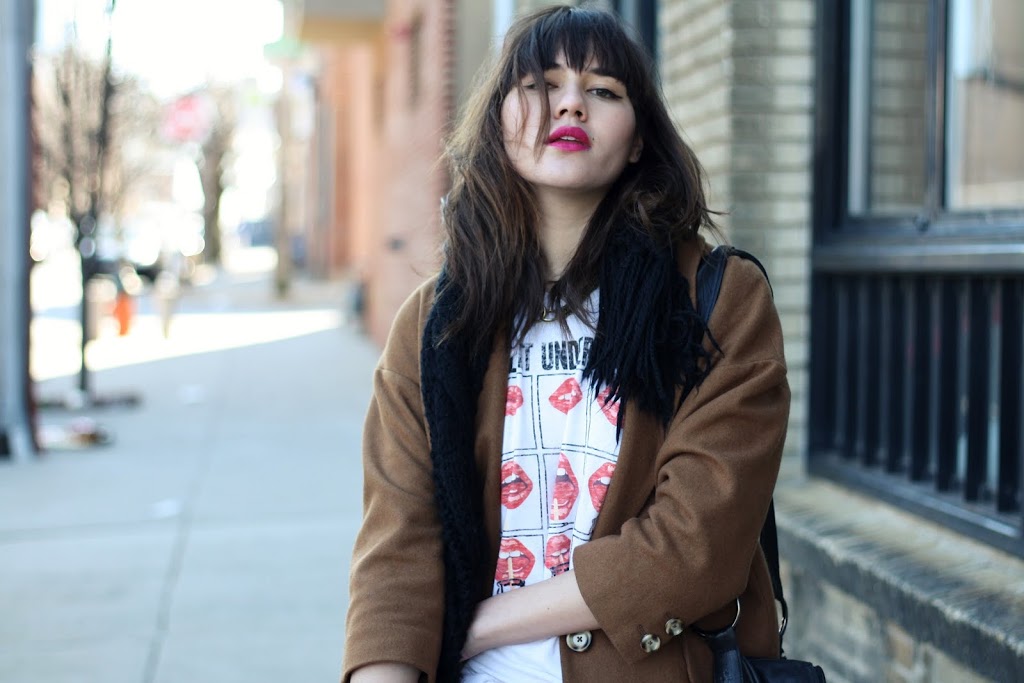 (
Junk Food Classics
tee,
Sister's
coat, H&M scarf,
J Brand pink coated jeans
,
Marie Turnor
bag,
Angel Court
choker necklace,
Dear Fieldbinder
boots)
The more I travel, the weirder I get with style. Never fully packed, I always end up just throwing a bunch of layers on…anything for warmth basically. I've been at my sister's for the weekend and didn't really pack a coat and so I've been swimming in this giant camel coat that I stole from her closet (shhhh). I like how oversize it is! I sort of feel like a little boy in it! Though I lean towards tomboy looks, I'm still a sucker for color and anything to brighten up the day with my new favorite colors: fuchsia and a hot, hot pink. On the lips (this shade is by Estee Lauder)…on the pants…it's all the rage and I'm loving it. One thing I never forget to pack, on the other hand, are my basic rocker tees. I recently ordered this Velvet Underground tee from the new Junk Food Classics collection, which I'm obsessed with. Their softness and perfectly distressed prints get me every time.
Today, I head back to NYC. It's always bittersweet. I just love my Philly friends too much… Currently packing while listening to my Rolling Stones pandora playlist. I'm still smiling like a dork thanks to a very successful, ass kicking weekend. We worked our butts off shooting, and still, our bodies hurt from running in and out of the cold! More updates on what projects I've been working on very, very soon!