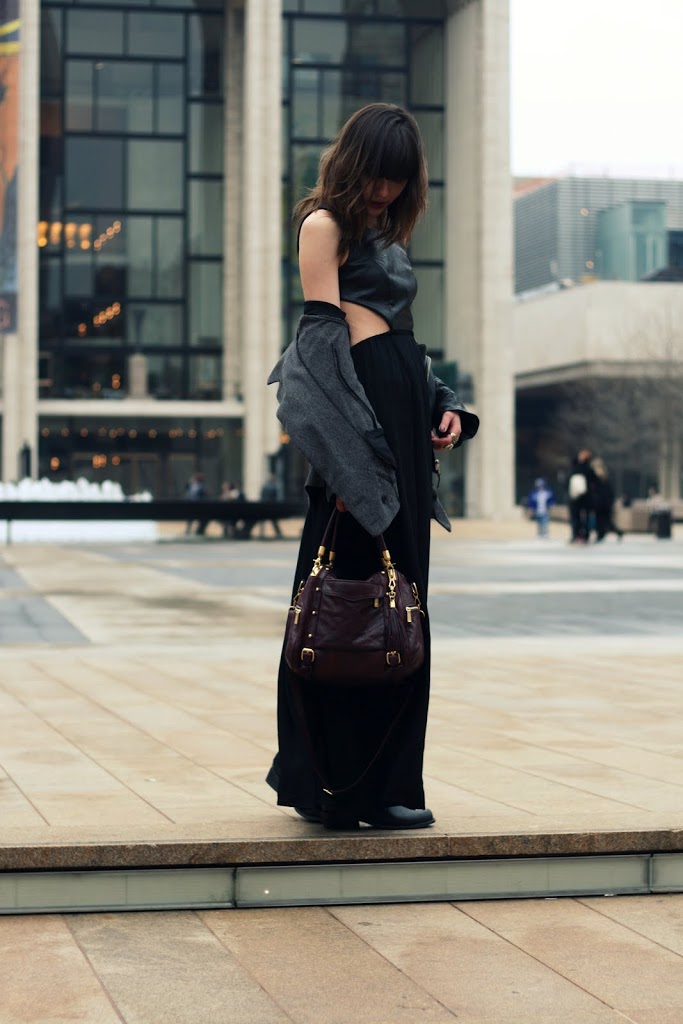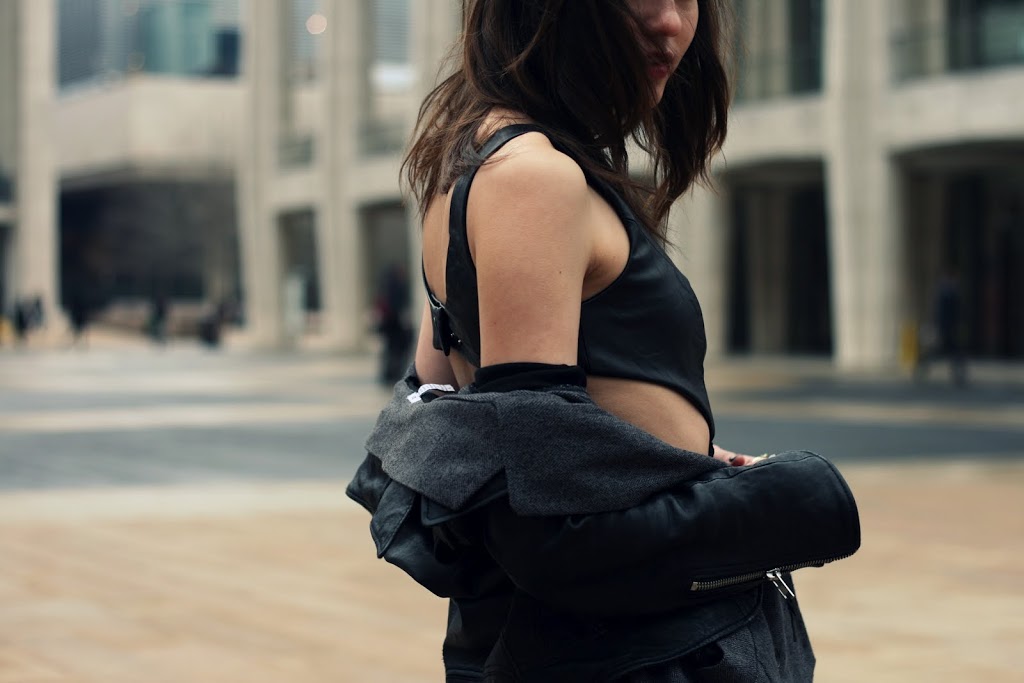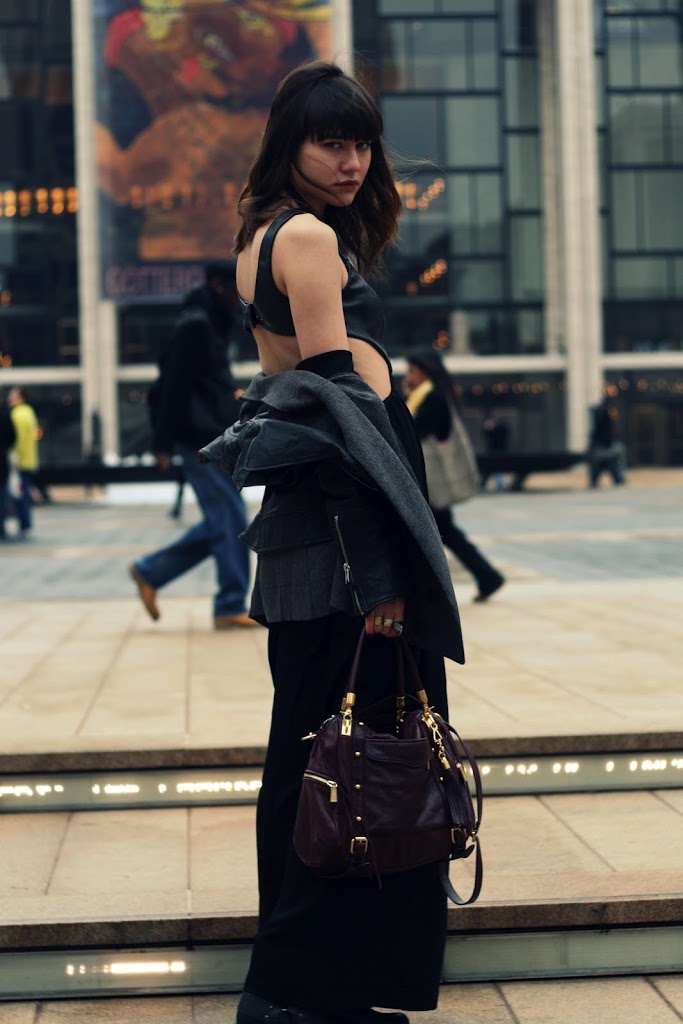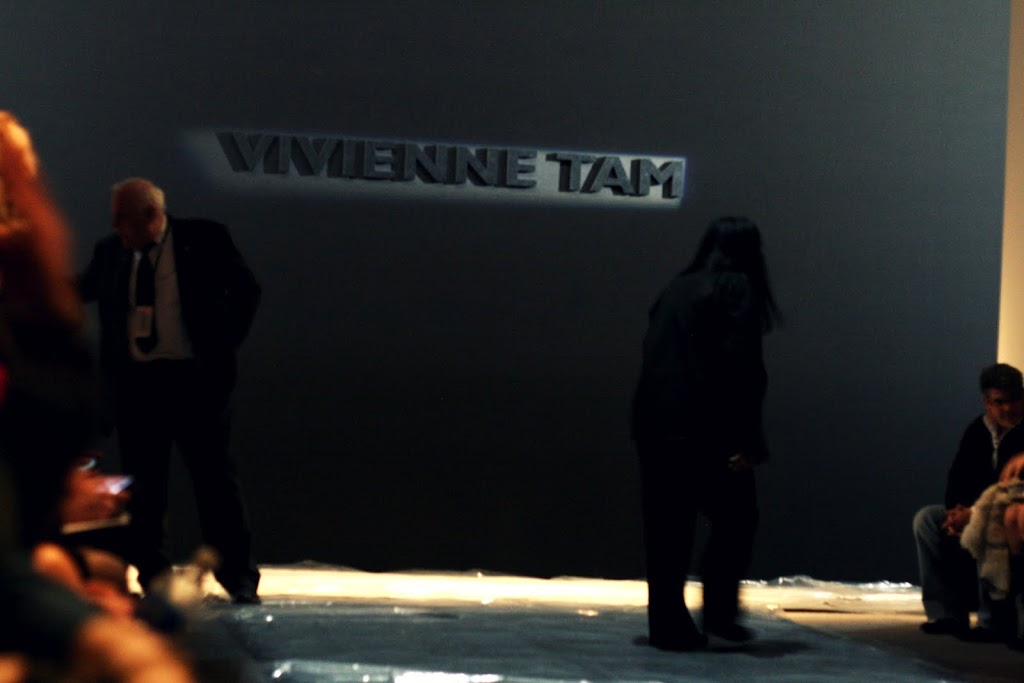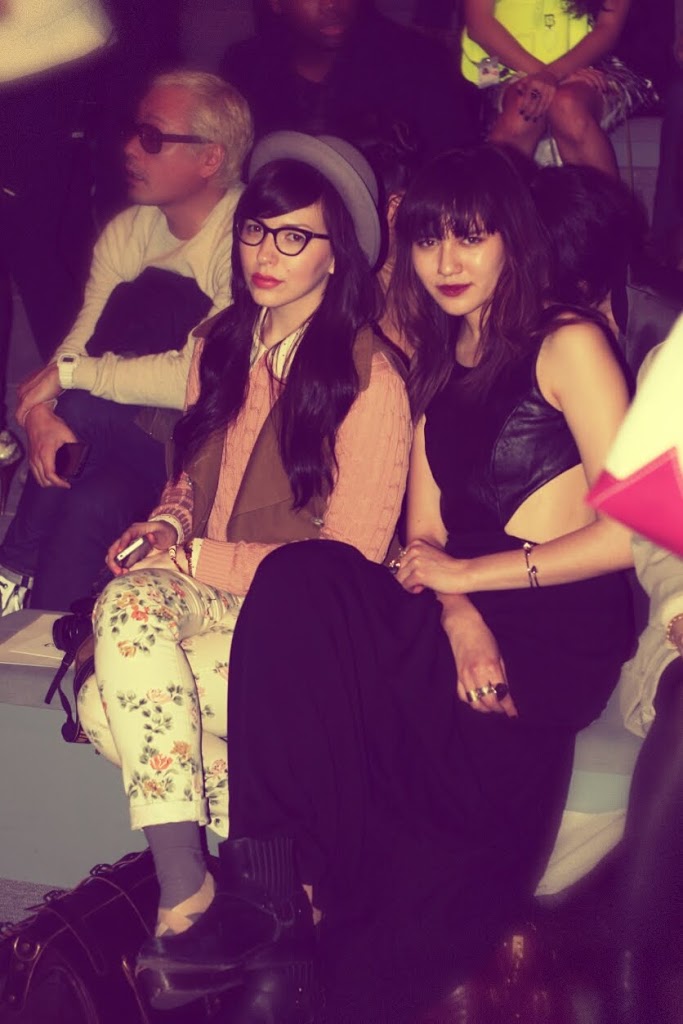 Front row at
Vivienne Tam
with Miss
Keiko
!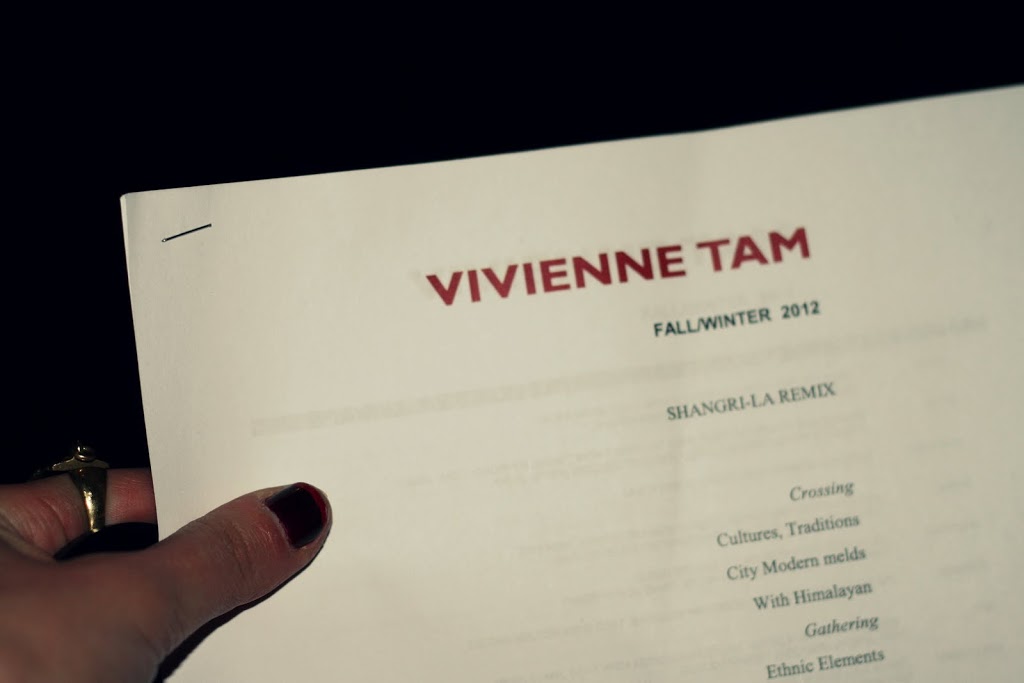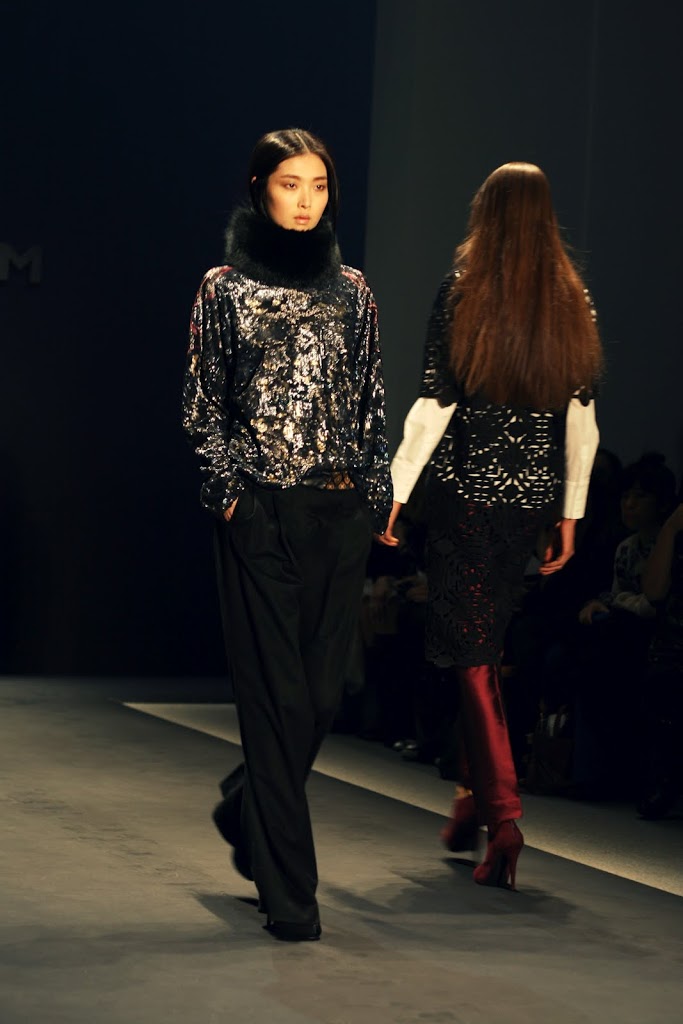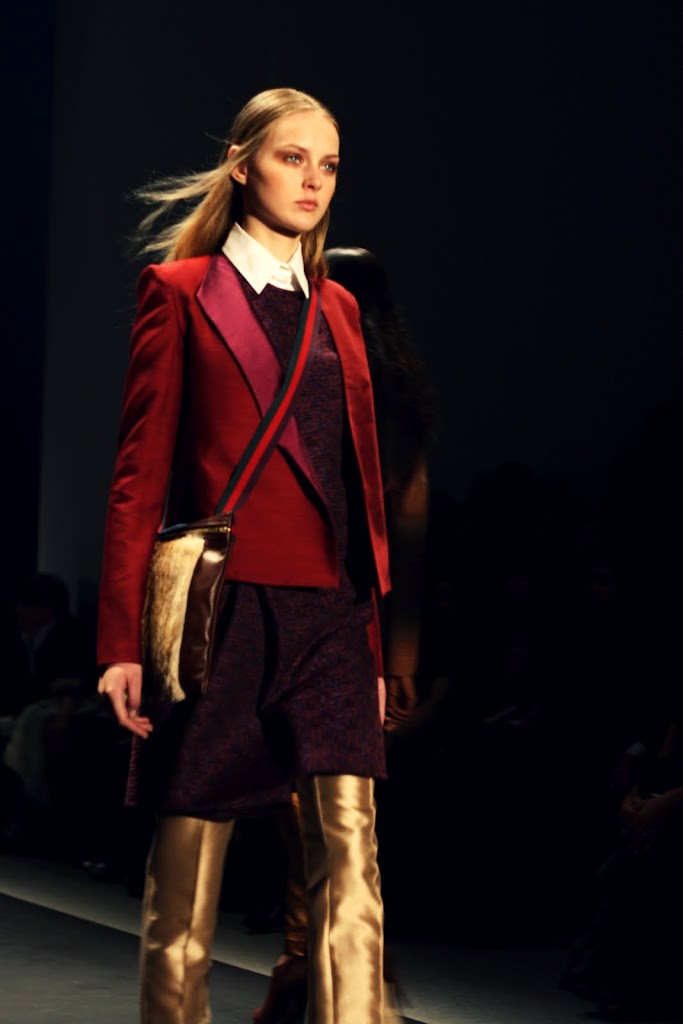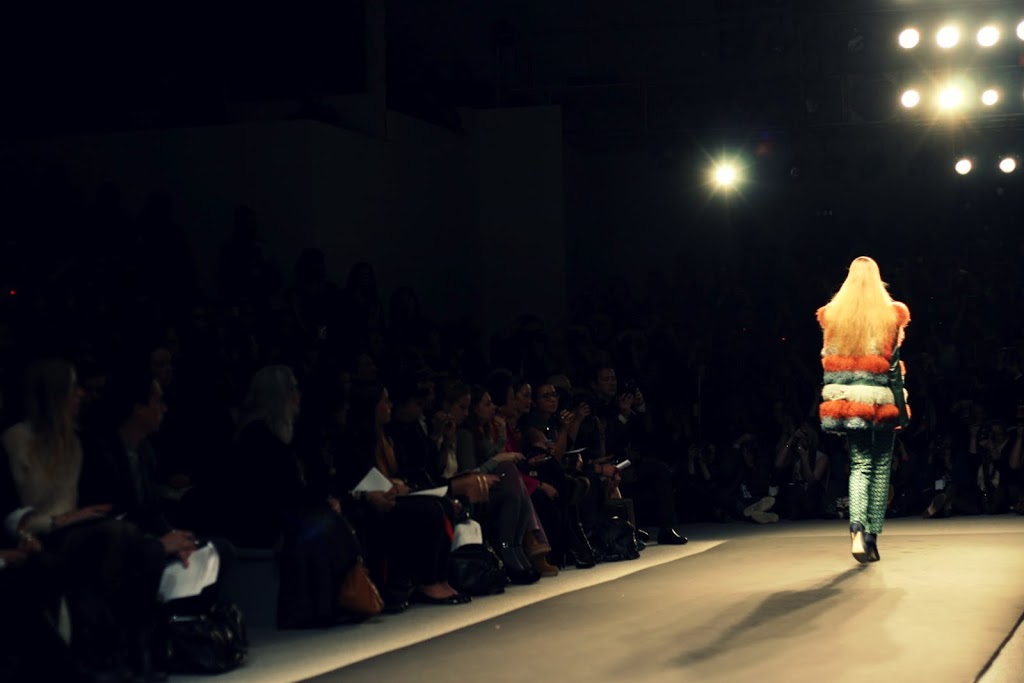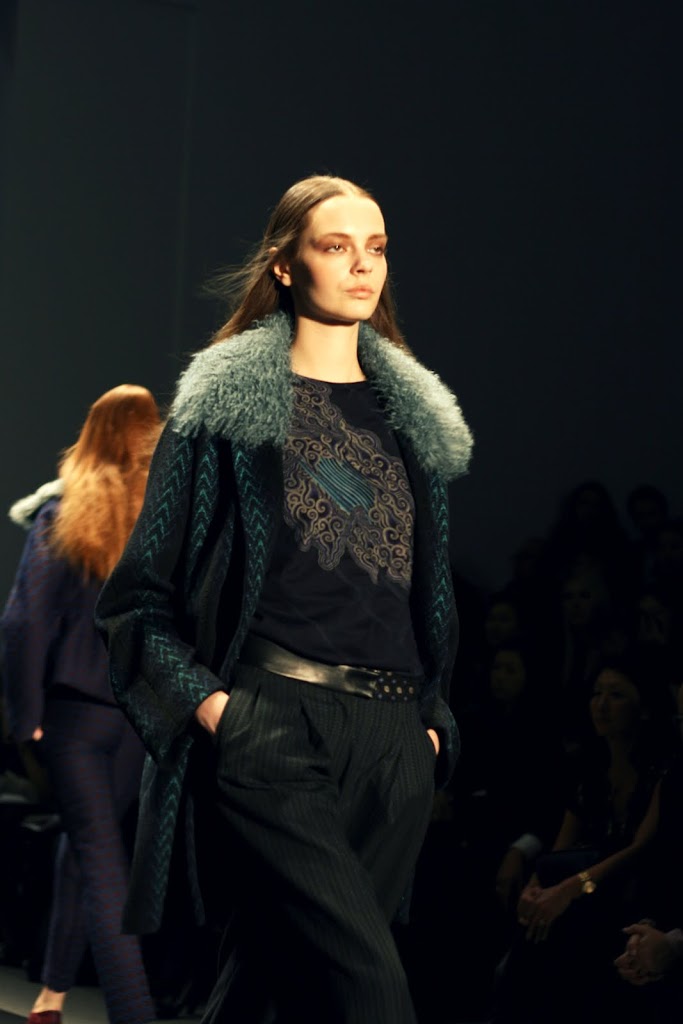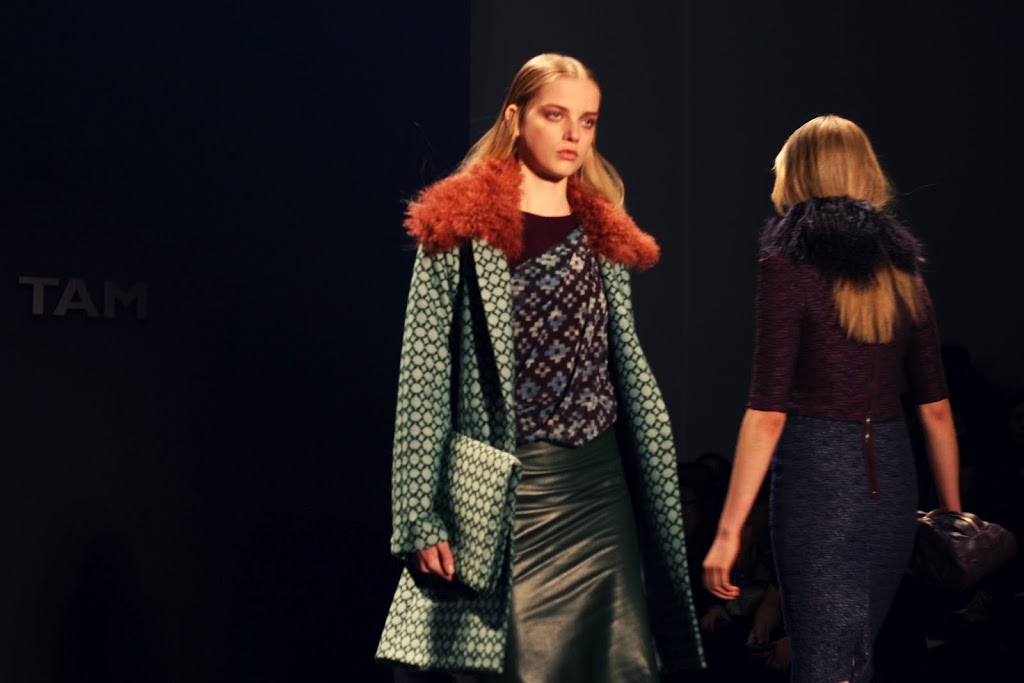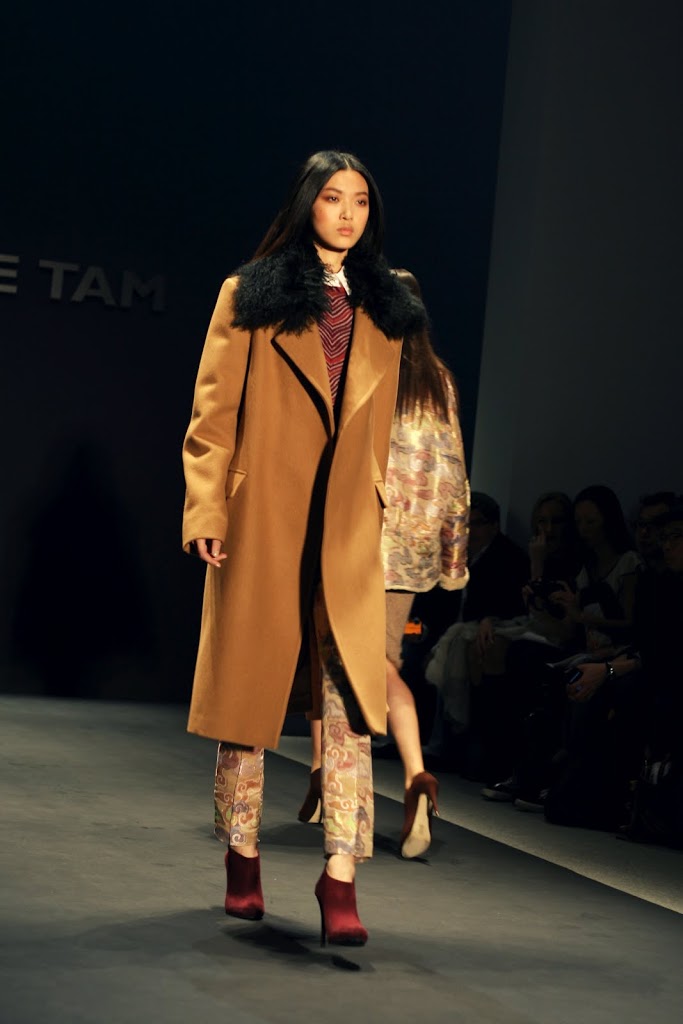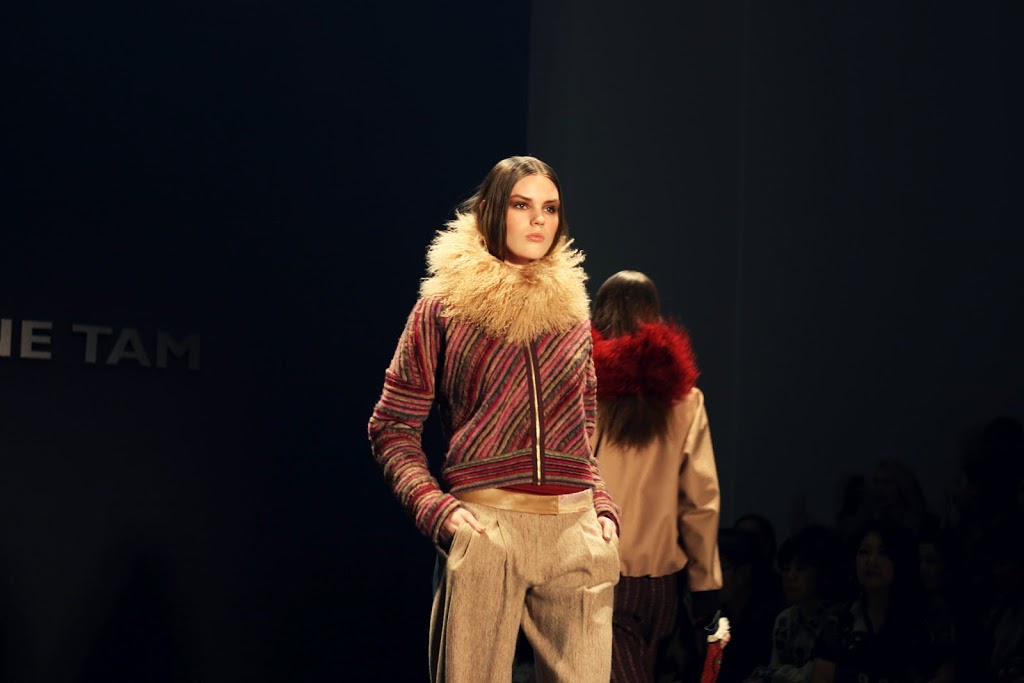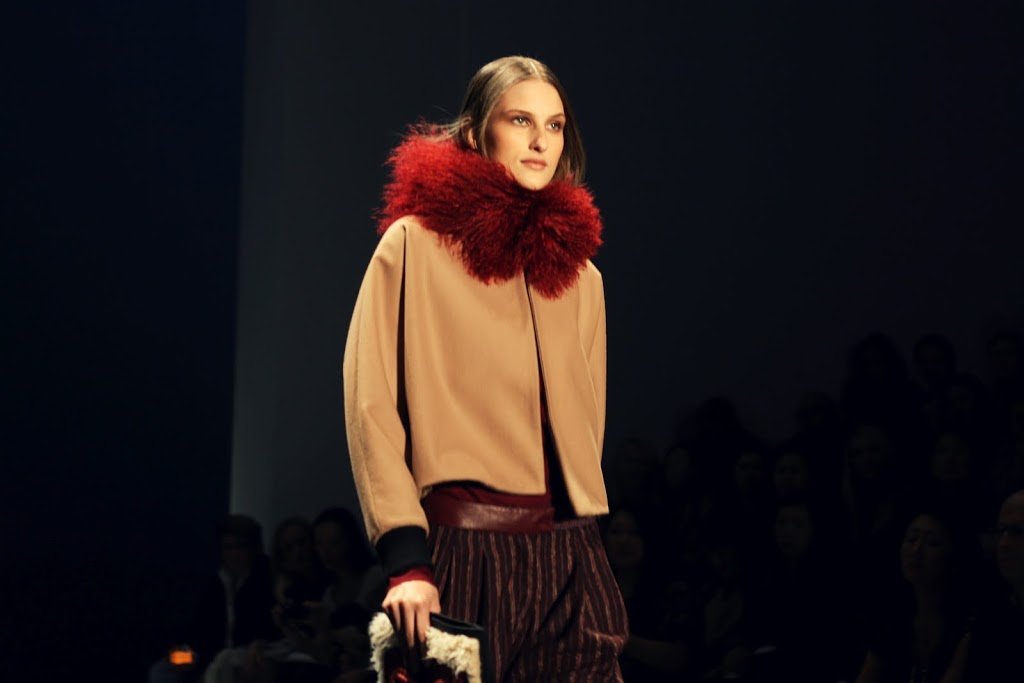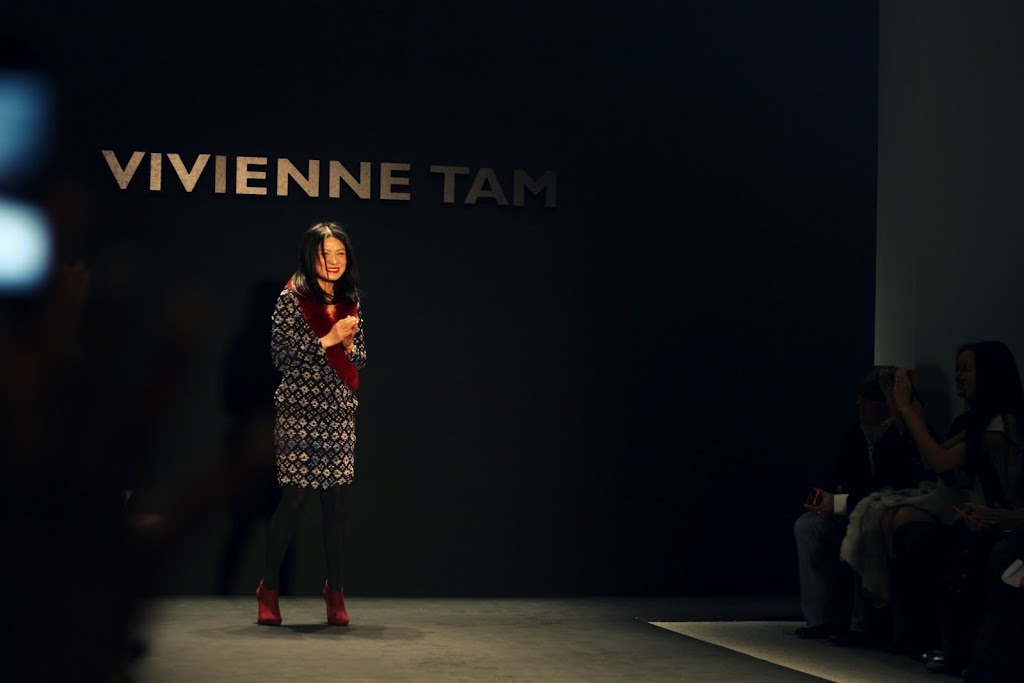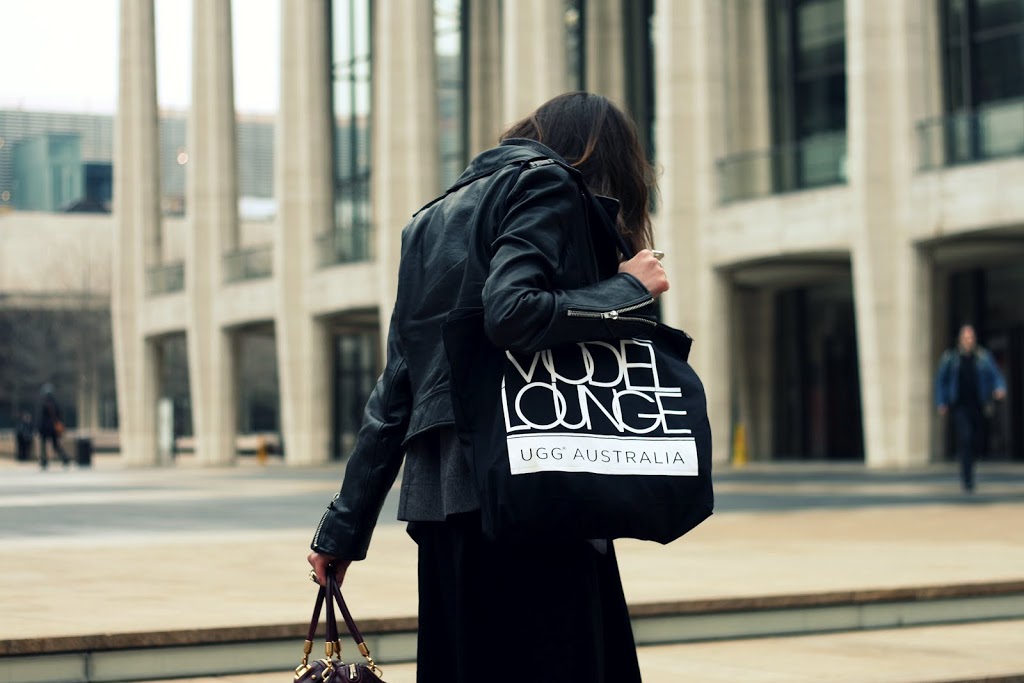 Yep, I've been working with Modellounge/UGG this season to cover shows and I really do carry this tote everywhere!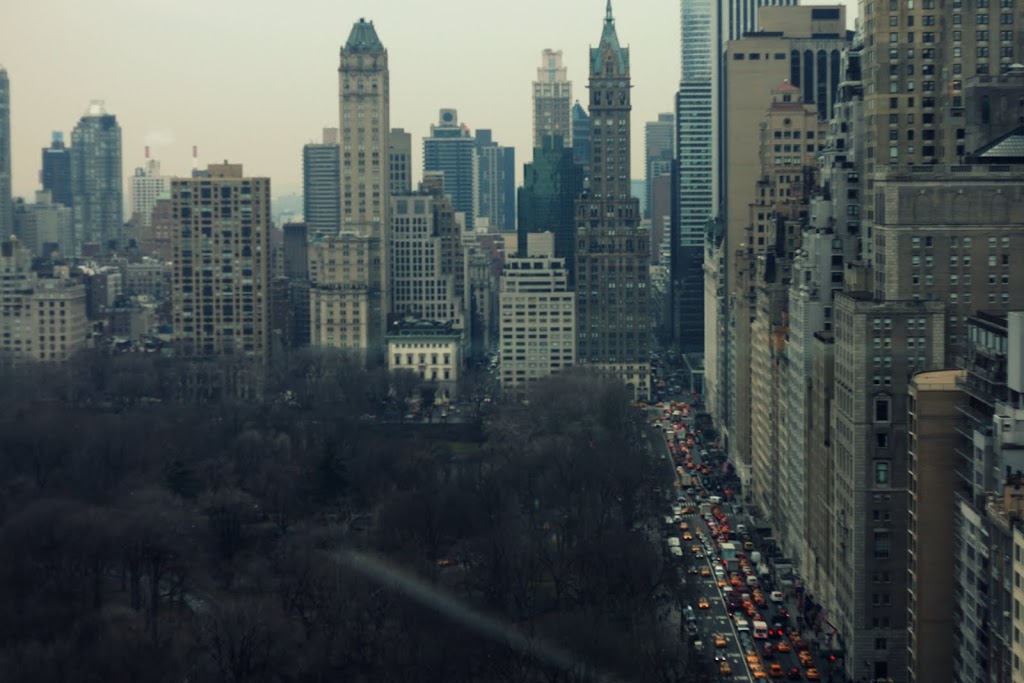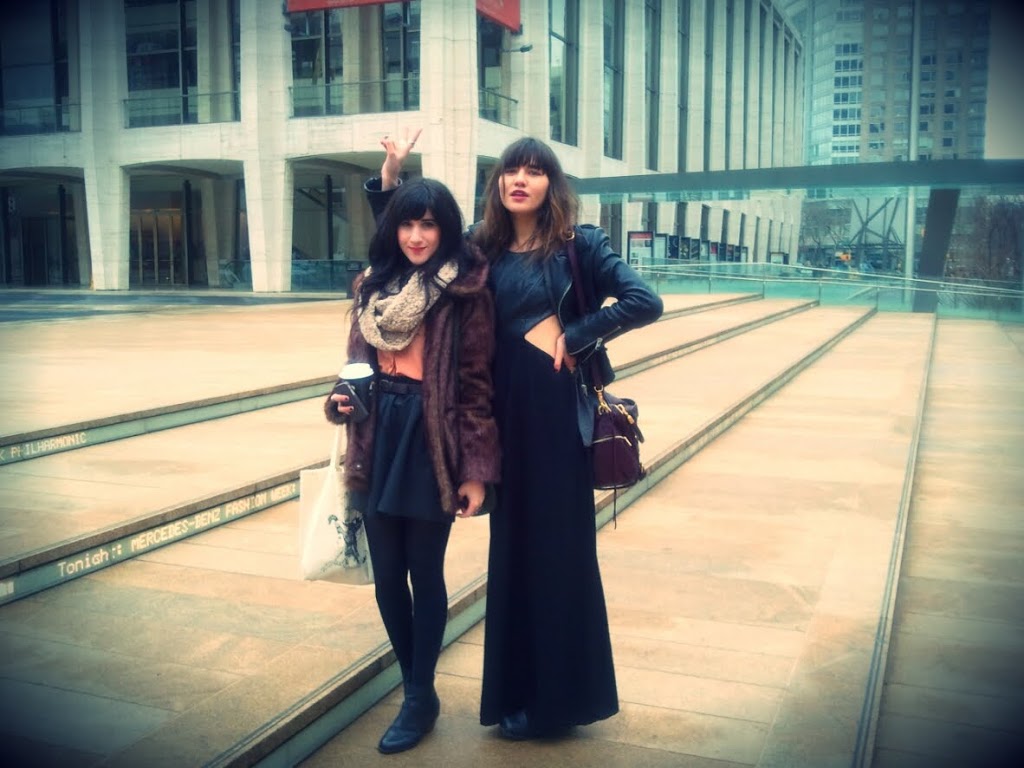 Shake your BON BON!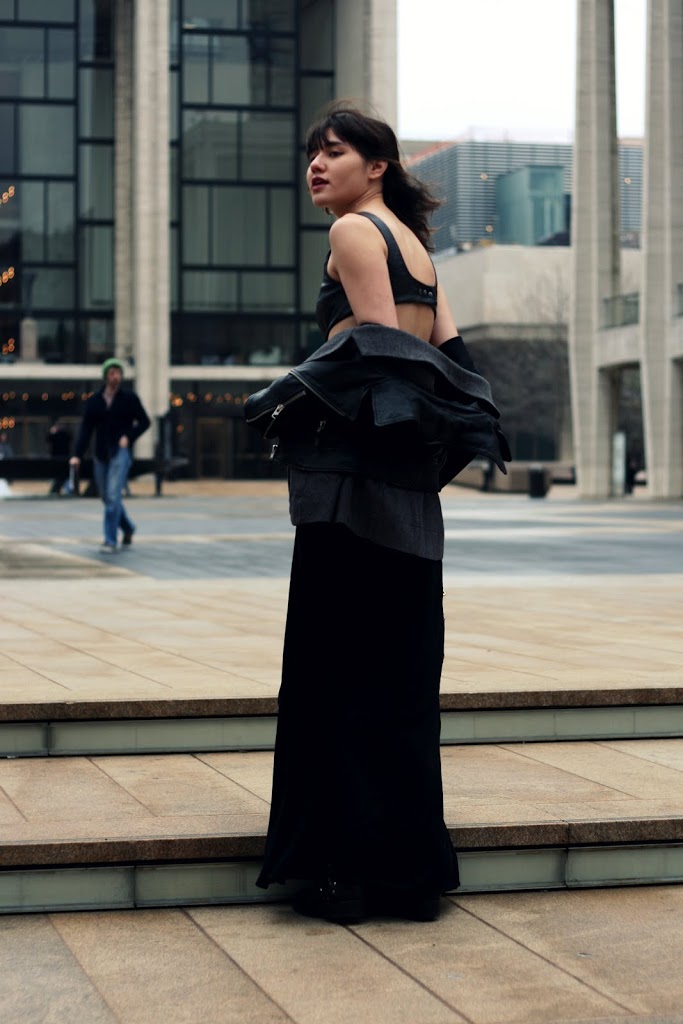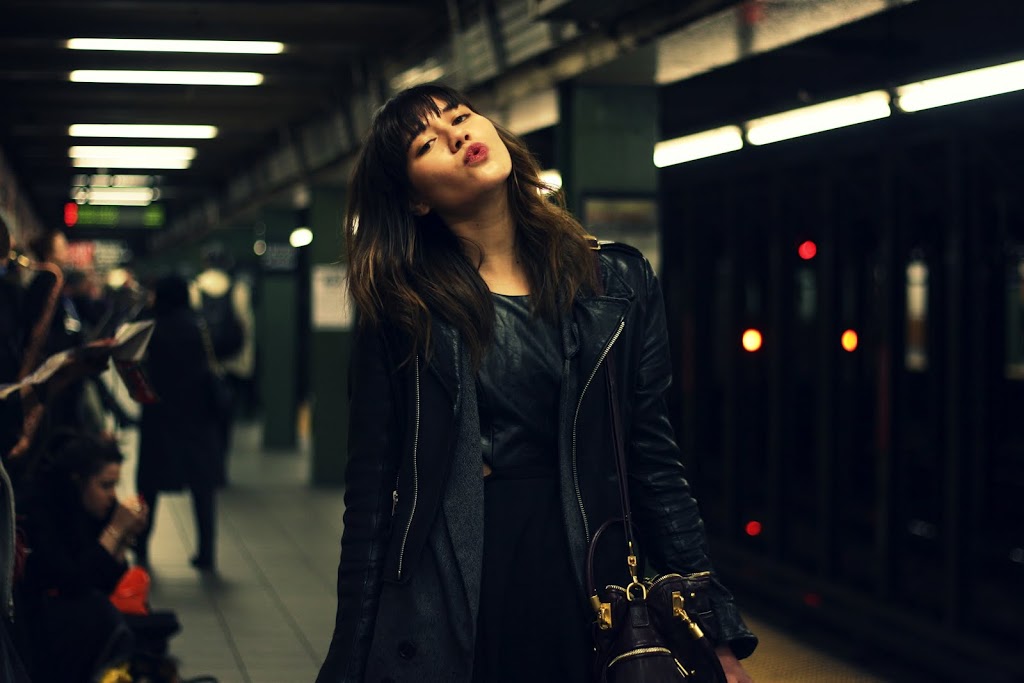 (Stylestalker leather "Rebel" dress, Bar III blazer, True Religion leather jacket, Dear Fieldbinder motorcycle boots, Rebecca Minkoff bag, Modellounge tote, Poshlocket cone cuff)
I cannot believe fashion week is over! I still have so many shows to update you on, but right now, I cannot get the
Vivienne Tam
show out of my mind. It was the last show to run this season, and getting to sit front row was an amazing way to wrap up this fashion week season! I loved seeing the clothes so close up. With the models strutting down the catwalk and the awesome thumping music, it was an adrenaline rush. I could see everyone front row tapping their feet to the music! Anyways, I was super impressed with Vivienne's collection. Every single piece had the most beautiful details. She's a total genius. I want those satin blazers, printed tailored pants, and nubby scarves that go right up to your chin. Talk about chic! Sitting front row, I could see every detail and you could definitely tell that the quality of the clothes were superb. If only I could get my hands on one of those coats…
For this last day of shows, I went with a very goth, dark look with my brand spankin' new Stylestalker leather "Rebel" dress. I've always been a huge of this Australian designer label. I will never forget the crazy day when I met the designer 2 years ago and brought her to all my favorite LA spots: In-n-Out and Diddy Reese. As you can tell, their new collection is super understated, simple, but of course, a little sexy. The leather cut-outs and snap-back may be my favorite part of this dress. Due to the chill here, I wore a thick blazer under my leather jacket for extra warmth. Perfect as being outside is freezing, especially when bouncing around Lincoln Center and snapping silly pictures with my little fashion nugget, Bonnie! This girl always gets me sing to Ricky Martin's "Shake your BON BON" hehe. We've been sticking together all week, bouncing in between shows, attending events, and grabbing late night snacks at McDonald's (oh boy). Stay tuned as I update you with more of my fashion week adventures!