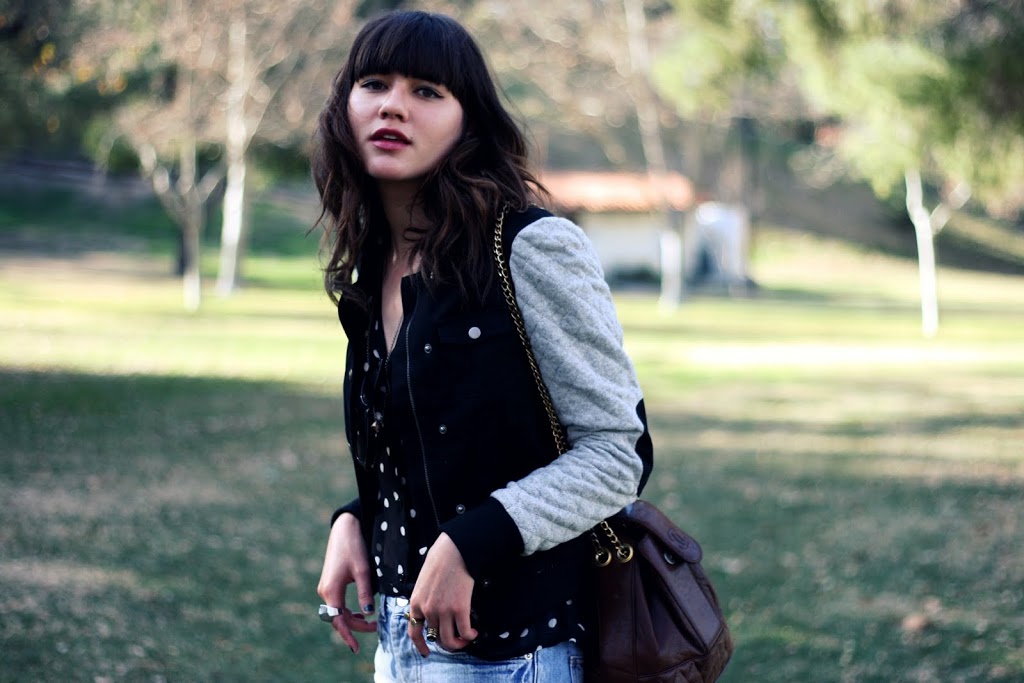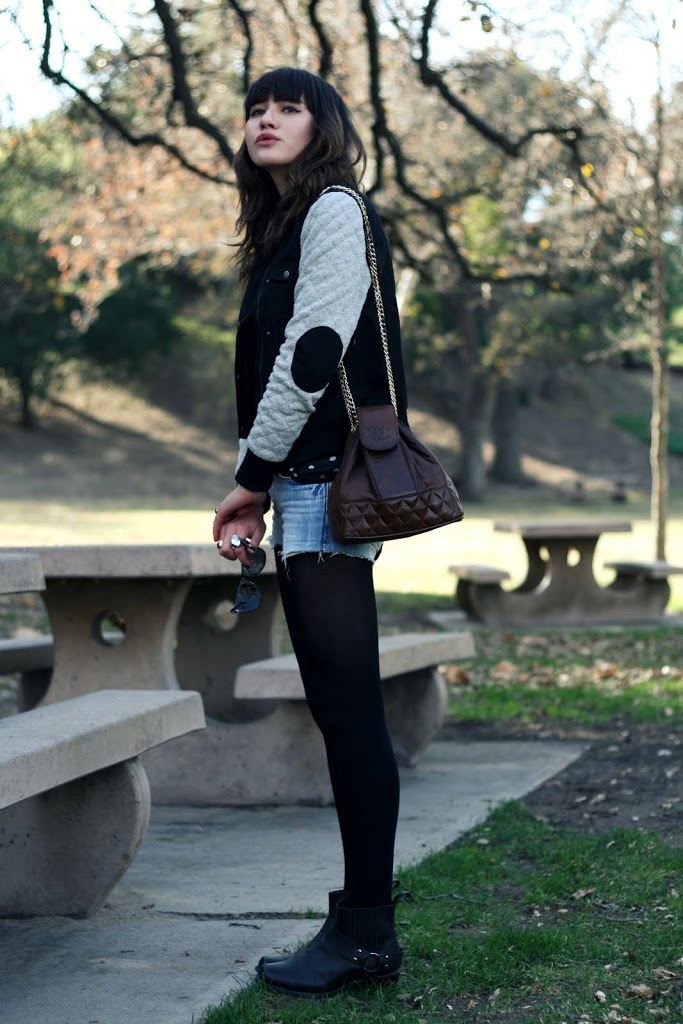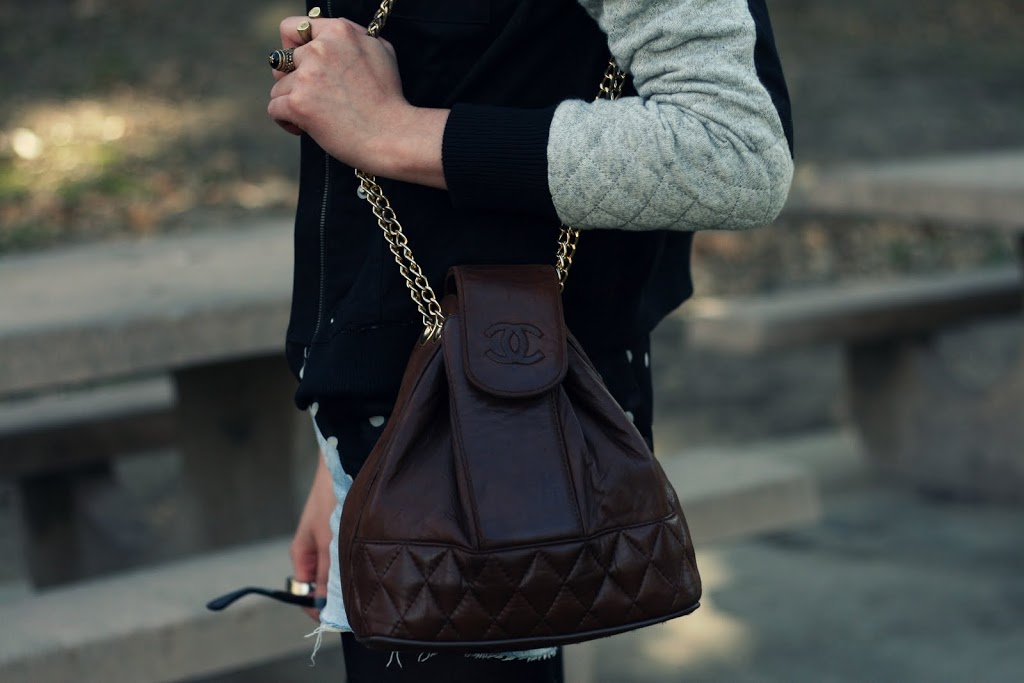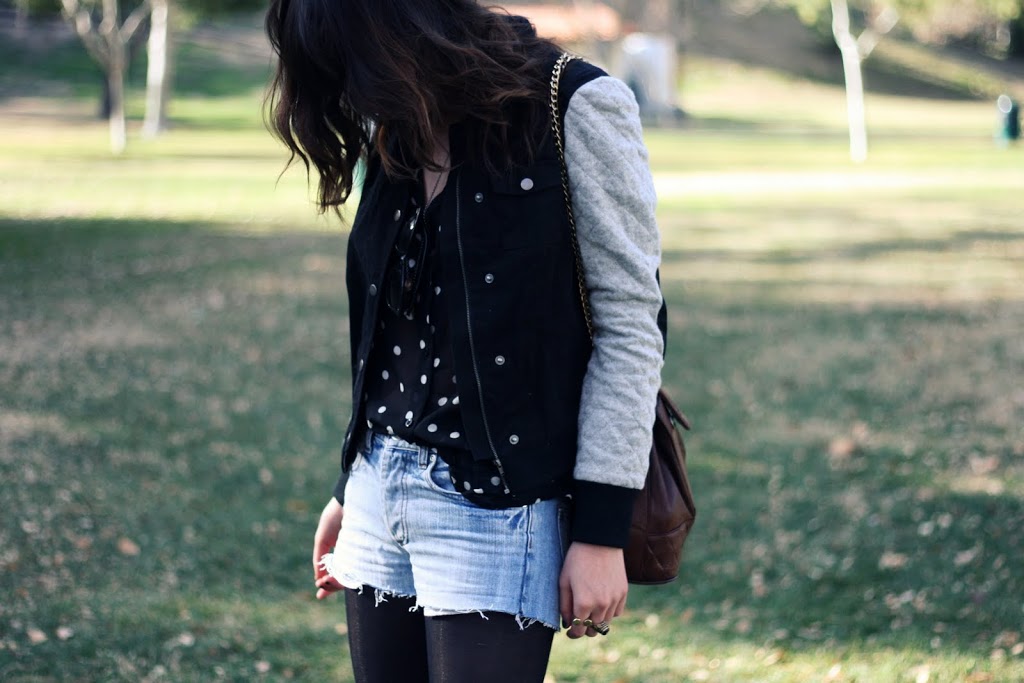 (unknown baseball jacket,
Hallelu
blouse, Marc Jacobs denim shorts, Vintage Chanel bag)
My
sister
came home for the holidays with this amazing baseball jacket in her bag! Quickly I threw it on and due to it's perfect fit, she let me have it! I was looking all over on it, trying to find the tag, but because she snagged it at a crazy sample sale in Philadelphia, the brand remains unknown. I'm not one to follow trends, but I have to admit…the whole baseball look is too adorable. It's tough, but sweet, and reminds me so much of my high school days. I find any sort of old school uniform jacket cute for throwing over anything. Here I went super casual in a simple blouse and a great pair of cut-off denim shorts. Making my way through a local park I used to hang out in after school years ago, I became nostalgic. There are too many memories when I'm home. Looking back now with a completely different mindset makes me realize how simple life was back then! I can't believe I used to ever worry!