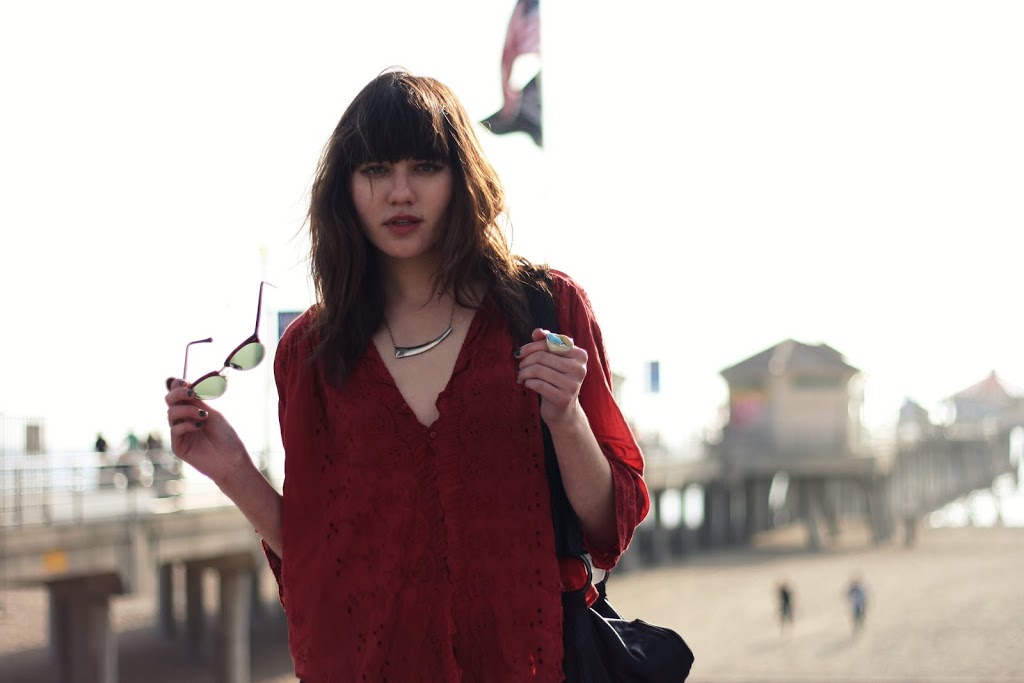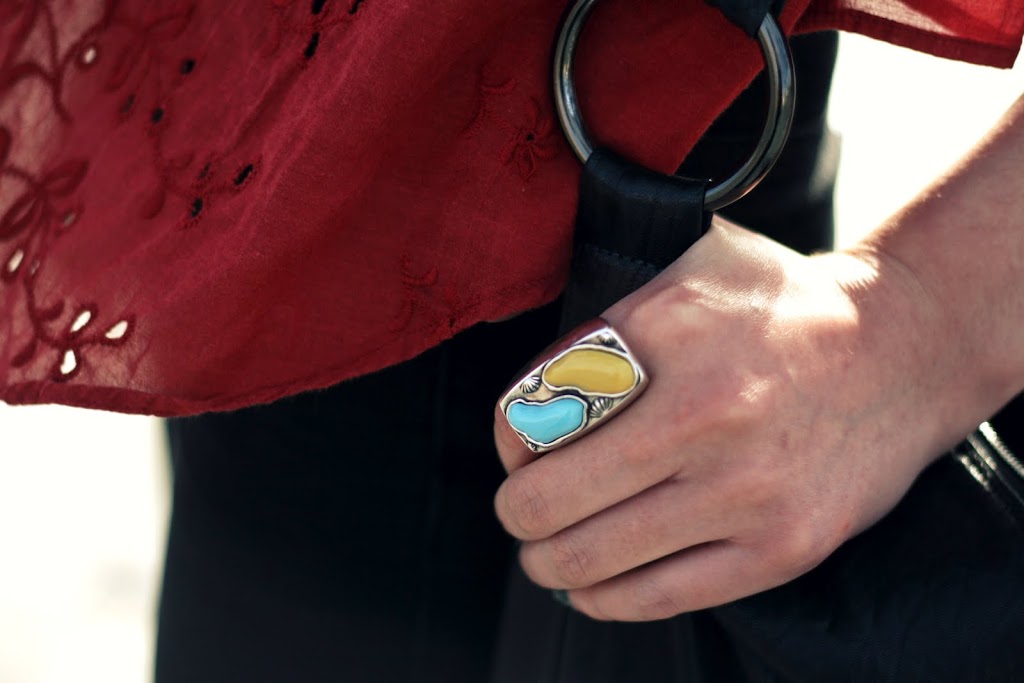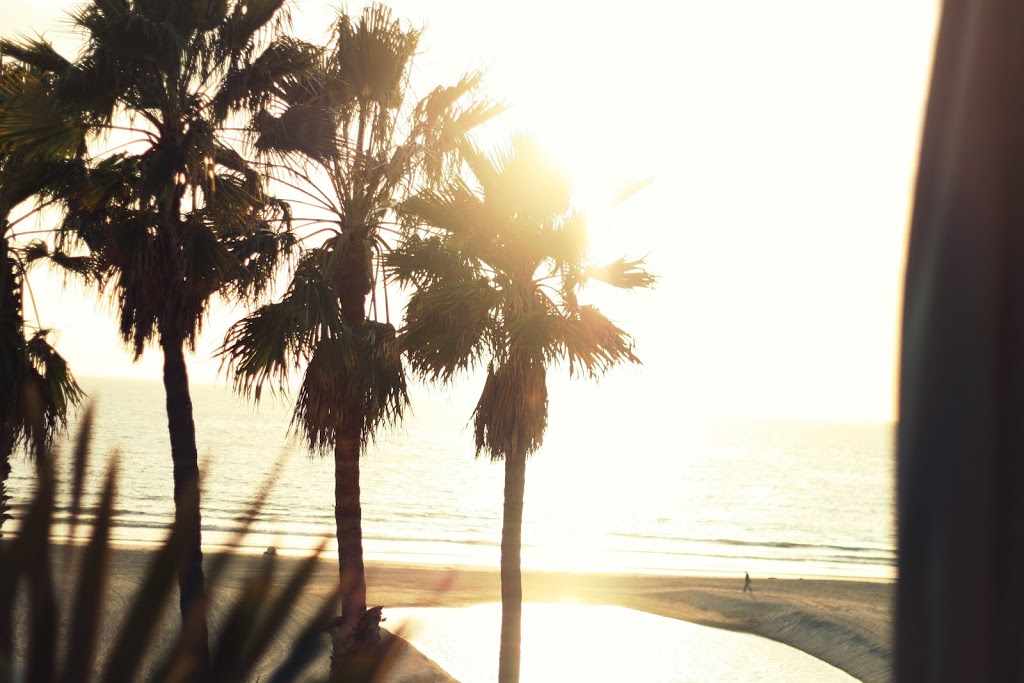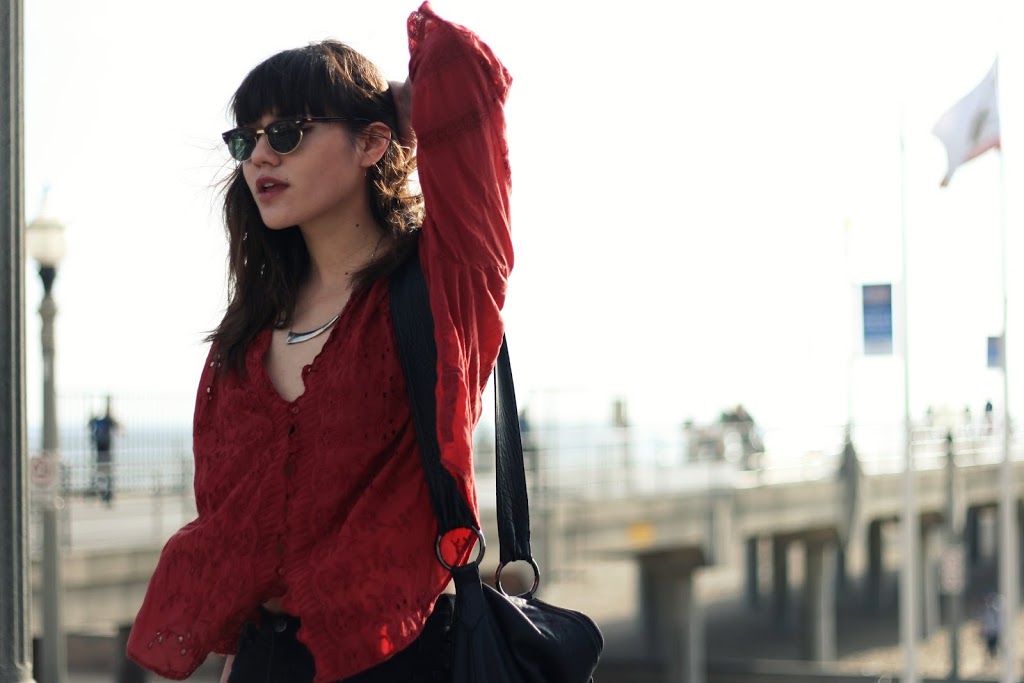 (Free People blouse, J Brand jeans, Marie Turnor bag, Matt Bernson boots, Vintage Ray-Bans,
Jewelmint
ring)
I've been up and down the California coast for work this past week and though I'm completely exhausted from late nights and morning's waking up at 5:30, I still feel good whenever I'm by the ocean. Heavenly weather permits nothing but a flowing embroidered blouse and one awesome bauble on my index finger. And guess what? It is indeed Jewelmint , and day 5 of jewelmint-wearing my features has arrived! My ever growing ring collection is out of control, yet this one always seems to catch my eye when searching for a piece to wear. I love the blue contrasting with the yellow. Beach-y perfection.
Speaking of which, I'm staying at a beautiful hotel right on the coast in Santa Monica and though I'm away from my room, working during the day, at least I got to catch a glimpse of the sunset before crashing on my bed. Looks like this is my last day on the gorgeous west coast..before heading to NYC then Europe! But my schedule already says I'll be making another trip out here next month. Somehow the Pacific brings me back time and time again.